No one forgets their first sight of one of the Big Five: an elephant, ears flapping and trunk raised, or the amber eyes of a pride of lions. But for me it is often the smaller creatures that command my attention: the dung beetle rolling its prize towards its hole or the spectacular blue flame of a lilac-breasted roller. This is Africa.

Hilary Bradt
Africa, more than any other continent, has captured the imagination of British explorers and travellers since Henry Morton Stanley had the confidence to exclaim "Dr Livingstone, I presume?" on the shores of Lake Tanganyika. The sheer scale of Africa is an abiding attraction for today's holidaymakers. There are great tracts which are virtually unexplored, but equally there are areas which for a century have hosted the tourists who come to see its famous animals. Hospitality towards strangers is one of Africa's most appealing characteristics.
Bradt guides are my trusted companions on all adventures into Africa … For meticulously researched, well presented information on Africa you cannot beat a Bradt guide.

Africa Geographic
Africa's main attraction is, of course, the wildlife but even if there were no wild animals in Africa there would still be an infinite number of reasons to visit: the extraordinarily colourful tribal people, the diving and snorkelling in the Indian Ocean, and the hiking trails (including those scaling the highest tropical mountain in the world, Mount Kilimanjaro). If beaches are your thing, there are the white sands of Zanzibar or the endless stretches of beach in Mozambique where you can swim with whale sharks. Central Africa has rivers to float down and countless miles of rainforest concealing endangered animals such as gorillas and okapi. North Africa has its Roman ruins, and West Africa has it all: beaches, wildlife and tribal cultures. Then there are the Indian Ocean islands: Madagascar with its unique wildlife and more splendid beaches in Mauritius and the Seychelles.
My Africa – the one I fell in love with – lies in the high country of the Masai where Kenya's Masai Mara national reserve meets Tanzania's Serengeti national park. It's the sense of space and freedom that gets to me, the huge horizons, the hills that resound to the rumble of lions, and the feeling that you can drive all day across its billowing grasslands and never get to the end of it.

Brian Jackman, author of Bradt's Marsh Lions and Savannah Diaries
Quite remarkably – apart from locally produced books on South Africa and Kenya – Bradt published the first guidebook to Africa. That hiking guide, Backpackers' Africa, was published in 1977 and went into four editions, running parallel with Bradt's growing series of detailed books on the most visited countries in the region. Our list of guides to both popular and 'difficult' countries covers over 70% of the African continent, and most of these 40 or so guides are the only single-country ones available. Indeed, we have four-times greater coverage of Africa than any other guidebook publisher.
The obvious appeal of Africa is not the only reason Bradt has focused so closely on the region. We have also been motivated by the wish to help countries recovering from civil strife to get back upon their feet, and are proud that Bradt guides have played a part in encouraging tourism to destinations emerging from turmoil.
After the genocide of 1994, Rwanda's tourist industry came virtually to a standstill; yet the country urgently needed its income in order to recover. Bradt's Rwanda played – and continues to play – a vital role in the successful re-growth of Rwanda's tourism. It was touching to know that the book was also used by Rwandans themselves, returning from exile to a homeland many of them had never known.

Janice Booth, original author of Rwanda: The Bradt Travel Guide
Two examples stand out here – Rwanda and Mozambique – both of which are now mainstream tourist destinations. But there are other nations with much to offer the more adventurous tourist that are still struggling to regain their former visitor numbers: Angola, with its coast and wildlife; Congo, with its mountain gorillas and beautiful scenery; Sierra Leone, with its glorious beaches; and even Somaliland, so often confused with Somalia, which bravely survives as a democracy, unrecognised by most of the world. To be the first to tell the world that such places are safe and indeed inspiring for tourists is risky, but demonstrates our belief that tourism can and should be a power for good.
The other reason for our focus on this continent lies in our author, Philip Briggs, who is based in South Africa. Philip wrote to Hilary Bradt in 1988 offering to write a guide to his favourite regions of the continent, East and Southern Africa. When the bombshell news came through in 1990 that President de Klerk was releasing Nelson Mandela and recognising the ANC, Hilary contacted Philip and asked him to prepare a guide to the 'new' South Africa. It was an immediate best seller and Philip went on to write 14 books for us, including our most successful: Ghana, Uganda, Malawi and Ethiopia. He is undoubtedly our most popular author and can lay strong claim to being the world's very best guidebook writer on Africa.
Bradt Travel Guides simply have the best wildlife coverage of any of the popular guide books.

BBC Wildlife magazine
Africa is, of course, primarily a wildlife destination, and we have led the way to a better appreciation of its animals by publishing a series of wildlife guides which describe not only the animals themselves but their behaviour and how they fit in to their ecosystem. So Southern African Wildlife, East African Wildlife and Madagascar Wildlife differ from field guides in that they are aimed at understanding rather than identification. And it is not by chance that we have two narrative books on the huge game parks which characterise the continent in the popular imagination. Brian Jackman is arguably Britain's leading travel writer on the subject, so we are proud to publish his Marsh Lions and Savannah Diaries.
Getting the most out of Africa's celebrated wildlife is about more than just turning up and ticking it off. The greatest rewards come with real knowledge and experience, which is why Bradt's guides – written by passionate experts, who have explored Africa's wildest corners – open up the continent's natural treasure trove like no others.

Mike Unwin, author of Bradt's Swaziland and Southern African Wildlife
Books on Africa
Articles on Africa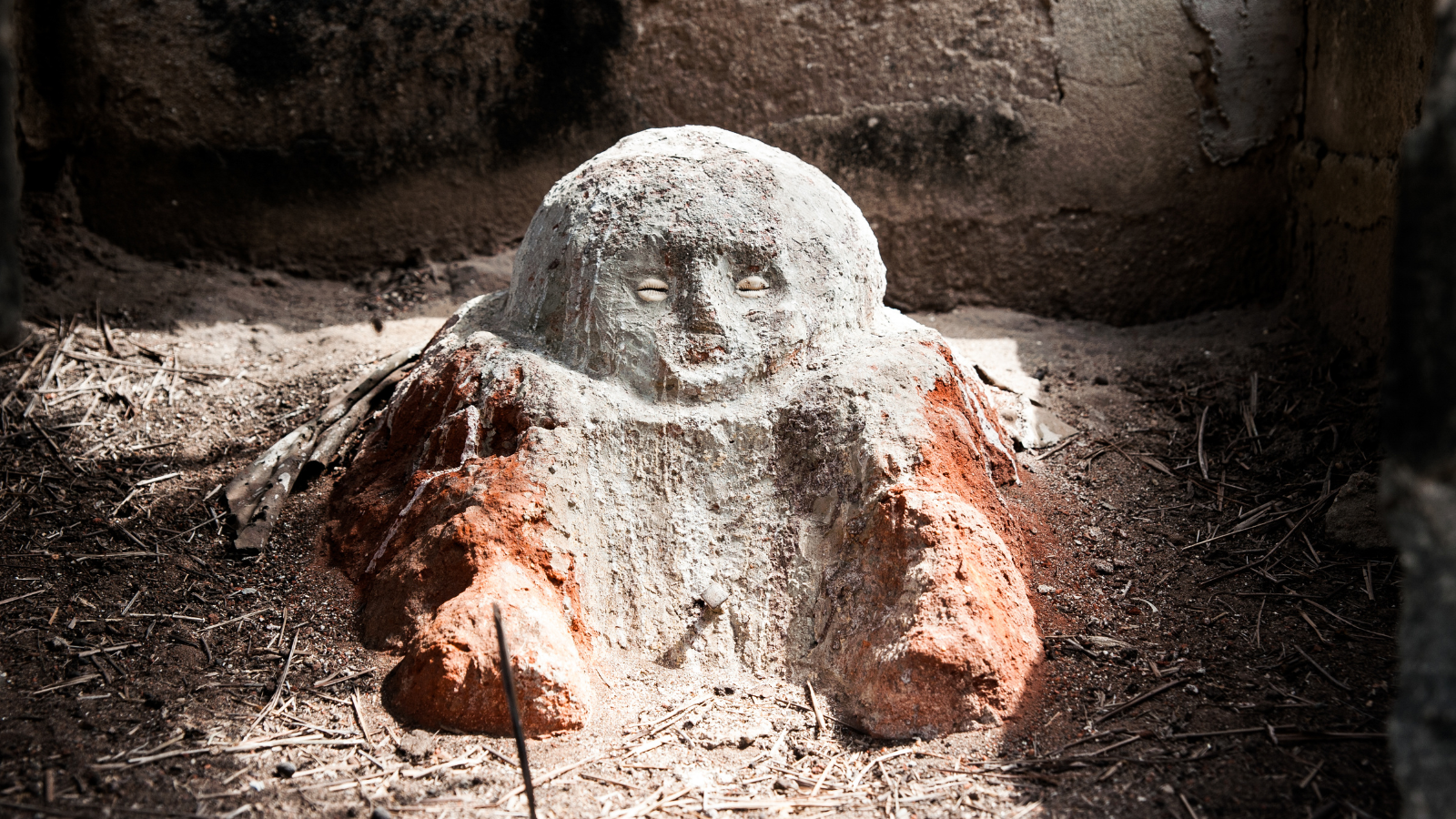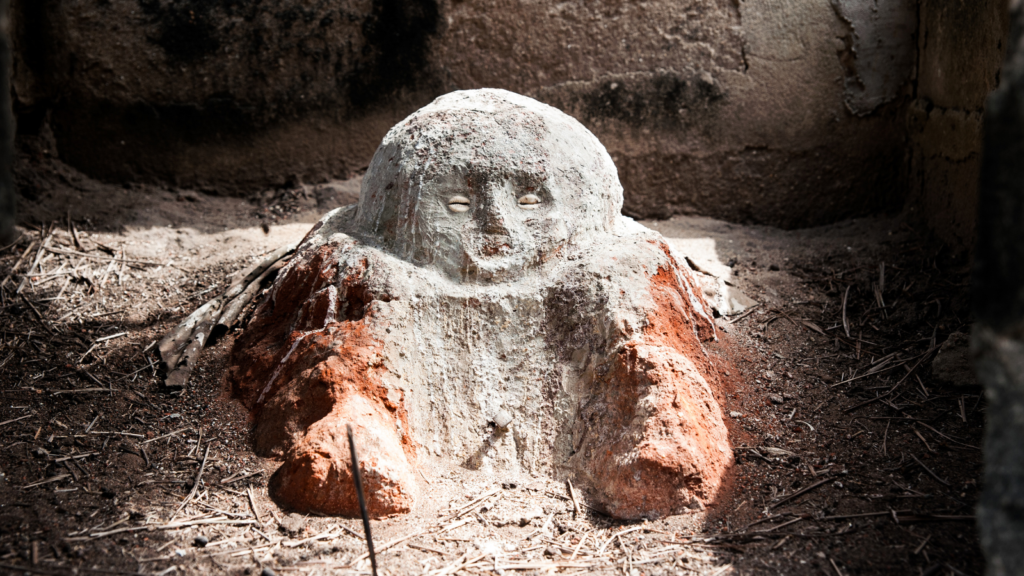 This animistic religion has over 50 million followers in West Africa.