Located on the west coast of Central Africa, Spanish-speaking Equatorial Guinea is one of the least-visited countries in the world.

Oscar Scafidi, author of Equatorial Guinea: the Bradt guide
Located on the west coast of Central Africa, Spanish-speaking Equatorial Guinea is one of the least-visited countries in the world. It has a variety of unspoilt landscapes, a rich diversity of wildlife – including 3,250 plant species – and miles of empty tropical beaches. Stroll the compact city of Malabo with its fascinating colonial architecture, or head to Annobón's serene coastline for undisturbed snorkelling.
Food and drink in Equatorial Guinea
The food of Equatorial Guinea has much in common with the dishes found in West and Central Africa. Similarities include: widespread (and liberal) use of pimento, the mixing of meat and fish in the same dish, the use of groundnuts or ground pumpkin seeds, and the prevalence of shrimps, prawns and river crayfish (whether dried, smoked or ground). These culinary similarities are not surprising when considering the climate in the areas these dishes are found, and the availability of local ingredients.
The Portuguese introduced food and plants in many of the areas that they colonised. Malanga cubana (cocoyam) from the Americas and malanga bubi (taro) from India have since established themselves as staples of local cuisine in very geographically dispersed areas of Africa. In terms of drinks, both palm wine (tope) and malamba (an alcoholic drink made from sugarcane) are very popular, although imported European alcohols tend to dominate the market today.
Health and safety in Equatorial Guinea
Health
Equatorial Guinea, like most parts of Africa, is home to several tropical diseases unfamiliar to people living in more temperate and sanitary climates. However, with adequate preparation, and a sensible attitude to malaria prevention, the chances of serious mishap are small. To put this in perspective, your greatest concern after malaria should not be the combined exotica of venomous snakes, stampeding wildlife, gun-happy soldiers or the Ebola virus, but something altogether more mundane: a road accident. Within Equatorial Guinea, a range of adequate (but well short of world-class) clinics, hospitals and pharmacies can be found around Malabo and Bata, although outside these urban areas you will struggle to secure decent medical care.
Doctors and pharmacists generally do not speak English, so unless you have some Spanish you will struggle to make yourself understood. Also worth noting is that consultation and laboratory fees (in particular malaria tests) can be quite expensive by international standards, especially in the clinics frequented by expatriates.
Safety
Crime and violence
The level of violent crime in Equatorial Guinea is relatively low compared with other countries in the region and there is a strong police presence in most urban centres (which is a mixed blessing). It is still important to take security precautions to avoid becoming a victim of crime, as crime levels, especially those targeting expatriates, are reportedly on the rise. These crime levels also increase markedly during the Christmas holiday season.
No-go areas
There are few no-go areas in Equatorial Guinea in terms of crime rates. Most areas to avoid are more due to the sensitive nature of the site to the authorities. You may not access the very peak of Pico Basilé as this is a military site. Approaching or photographing the presidential palace is also a bad idea, as is photographing the presidential motorcade as it passes by. In fact, it is best not to go near or photograph any site that has the potential to upset the authorities. This includes prisons, military bases, communications infrastructure, airports, bridges, dams, power plants or government buildings. These are all listed on your Tourism Permit.
Female travellers
Levels of sexual violence are relatively low, although lone female travellers should still exercise caution. Avoid travelling at night, staying in shared accommodation or travelling in local shared taxis. Security is much better at the higher-end hotels. Since July 2013, there has been a noted increase in crime directed against women, including expatriate women, by groups posing as taxi drivers and passengers, who will hold people hostage at knife-point and rob them. This is especially a problem in Bata, although it has also occurred in Malabo. Sexual assault directed against foreigners is extremely rare, although recently, a very violent rape of an American energy company employee occurred as she was on her way to board a company shuttle bus.
LGBTQ+ travellers
There are no specific laws to criminalise same-sex sexual activity in Equatorial Guinea (it has been decriminalised since 1931). The age of consent for homosexuals is also the same as for heterosexuals: 18. However, the prevalence of Catholicism and the conservative nature of society mean that homosexuality is not widely accepted, and societal stigmatisation and discrimination is strong, with little effort made by the government to combat it. There are very few openly LGBT individuals in Equatorial Guinea. Within the expatriate-dominated bars, clubs and hotels of Malabo and Bata, openly LGBT travellers are unlikely to elicit much attention, although it is advisable to avoid public displays of affection in more conservative, rural areas.
Travel and visas in Equatorial Guinea
Visas
The Portuguese and Spanish influences have left a legacy of bureaucratic complexity in Equatorial Guinea. Getting things done requires a lot of paperwork, and paperwork takes a lot of time. For those looking to set up a business, Equatorial Guinea was ranked 186th out of 189 countries by the World Bank in terms of the challenges faced in starting a business in 2015. Expect 18 separate procedures and an average of 135 days (and a lot of money) from starting the process to finishing.
You must carry either your passport or residence permit with you at all times when in Equatorial Guinea and produce it on request. You will find that you are asked to do this repeatedly while travelling around Malabo or Bata for any length or time, or moving from province to province. It is also important to have all vehicle documentation in order before setting out on a journey, as insurance and registration details can also be requested. In reality though, it is not a good idea to hand over your passport to security officials. Try to carry a laminated colour copy (with visa, entry stamp and ID page clearly shown) instead as this is usually accepted if you reassure them your original is in your hotel. You can quickly and cheaply get one of these made at any of the internet cafés dotted around Malabo or Bata.
Getting there and away
The majority of Equatorial Guinea's visitors arrive at Malabo or Bata international airports. In fact, given the difficulty of overland crossings from Gabon and Cameroon, these may be your only options.
Malabo's airport is 8km to the west of the capital city and is quick to reach with no traffic. It is used by both military and civilian aircraft. A new international airport has been built in Mengomeyén to service Oyala (the proposed new capital city on the mainland), and there is another on Corisco, but for the time being, Malabo is your best bet for getting into the country. Aircraft arriving here feature an interesting mix of Western oil workers, crew-cut security contractors, diplomats, Middle Eastern businessmen, well-off locals, regional visitors and the odd conservationist.
Getting around
By air
Domestic airlines in Equatorial Guinea have a poor reputation for safety by international standards. If you choose to brave an internal flight, ticketing options are varied. Some airlines require purchase in cash at their office, whereas others will allow you to buy through their website with a credit card, and even have an online check-in facility. Some travel agencies, both in Equatorial Guinea and abroad, will be able to issue you with a domestic ticket. Punto Azul are the best domestic airline, and it is worth paying extra to fly with them rather than the national airline Ceiba Intercontinental Airlines. Punto Azul's punctuality and reliability is superior, and they are less likely to lose your bag.
By road
There are no public railways in Equatorial Guinea, so if you are not flying then you will be using the road network to travel around. The majority of the roads in Equatorial Guinea are paved and are of good quality, so you need not be concerned with having a 4×4 to access major towns and settlements. Driving conditions can become dangerous with torrential downpours, however, especially as many vehicles on the roads are poorly maintained. It is best to avoid driving at night or during adverse weather. You will find you need a 4×4 for certain unpaved roads, and the newly completed road from Luba to Ureca on Bioko, which has an extremely steep gradient.
When to visit Equatorial Guinea
As Equatorial Guinea is so geographically dispersed, it is impossible to visit all of the regions in a short period of time without getting rained on at some point (dry seasons do not sync up between Bioko, Río Muni and Annobón). However, with a bit of careful planning, you can create a comprehensive itinerary that only involves the odd afternoon sitting out the rain storms!
If you are visiting Bioko island, it is best to go during their dry season, which extends from mid-November until February, although be aware that flights around the Christmas holidays face increased demand from expatriate workers heading home and Equatoguineans visiting relatives, so booking in advance is advisable. 
If you are heading to Río Muni, then you will find similar weather conditions but different rainy seasons. Average temperatures in Bata are slightly lower than in Malabo, and there is a noticeable drop in temperature between June and August. Visitors from Malabo will also find Bata to be less humid than its island-based counterpart. The continental region has two dry seasons, from December to midFebruary, and again from July to September. It is best to visit in July and August, as these are the driest months, but if you plan to visit the mainland and island regions, then December to February is your best bet. As you travel south along the coast from Bata rainfall levels increase, with the Río Muni estuary by Gabon being the wettest area. Rainfall decreases the further inland you head, although it is often overcast.
Annobón has a similar climate to Bioko, with the dry season running from June to October and a wet season from November to May. However, the busiest period on the island is December, as many families come here to spend the festive season, so ensure you have made accommodation arrangements in advance if you wish to visit then.
Climate
As the name suggests, much of the country enjoys an equatorial climate: warm, rainy and humid all year round. Malabo is consistently warm, with an average temperature that sits around 26°C. Between January and May it is slightly warmer, and between July and October slightly colder, but the temperature difference is rarely more than 4°C. The city is often overcast, with the most cloud cover between May and November.
Calendar
March: Francophonie Week
Celebrate Francophonie Week with food, art, music and theatre, in association with the French Cultural Centres of Malabo and Bata.
June: President's Day 
Join the whole of Equatorial Guinea for a day off work while celebrating President's Day on 5 June, with speeches, fireworks and a military parade.
October: Independence Day
Celebrate the end of Spanish rule in 1968 on Independence Day, 12 October, in one of Equatorial Guinea's biggest parties.
November: get on your dancing shoes
Malabo Hip Hop Festival brings together the best and brightest of the West and Central African hip-hop scene for a whole week of musical performances and workshops.
December: New Year's Eve
New Year's Eve features a massive fireworks display on the waterfronts of Malabo and Bata.
What to see and do in Equatorial Guinea
Annobón Island
Without an understanding of the colonial history of this region, it makes little sense that Annobón is a territory of Equatorial Guinea. It is 480km southwest of Corisco, separated from the rest of the nation by a vast stretch of the Atlantic Ocean, as well as the island of São Tomé. It is home to an isolated population of a few thousand residents, who speak Fá d'Ambô, a Portuguese Creole that hints at their unusual ancestry.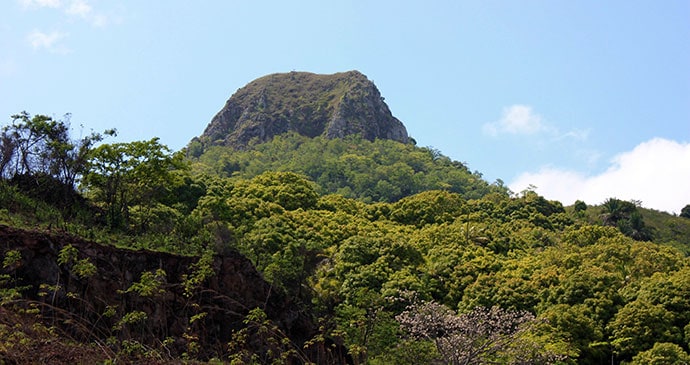 Historically marginalised, today Annobón is changing at a rapid pace thanks to a construction boom on the island spurred on by the completion of the new airport in 2010. Head to Annobón for trekking across the volcanic scenery, whale watching and to enjoy some pristine golden beaches. Landing at the tiny capital of San Antonio de Palé on the northern tip of the island, nearly everything you need is within walking distance and if not you can always jump in a boat to explore the even smaller southern settlements. Circumnavigating the island in a decent boat takes less than 2 hours! It has never been easier to explore the least visited part of Equatorial Guinea.
Bata
The capital of Litoral Province is Bata, which is also the largest city in Equatorial Guinea, home to around a quarter of the Equatoguinean population. It sits on a narrow coastal plain, with hills and mountains to the east. The city is a favourite of the nation's elite and it is not hard to see why, as the climate is great, the African influences are varied, and the city architects have done a great job sculpting the waterfront into a modern, enjoyable place to spend time.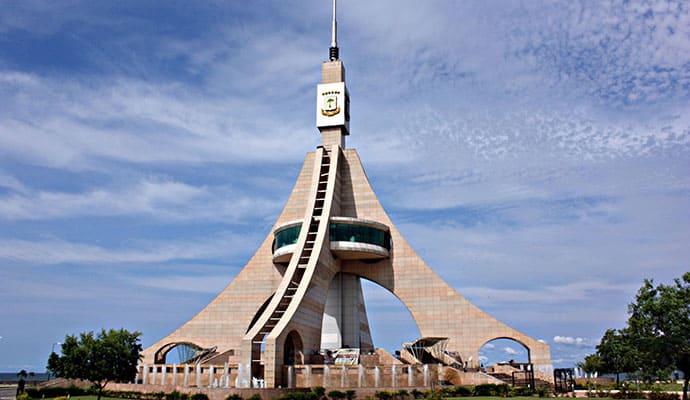 Bata is a beautiful city with a renovated waterfront walkway, Paseo Marítimo, that is currently being expanded to the south. The coastal skyline is dominated by the Torre de la Libertad (Tower of Freedom) which was inaugurated on 12 October 2011 to celebrate Equaotguinean independence. The city serves as a gateway to the landlocked interior provinces and also to the region, through the busy international airport and the main highway which takes you all the way to the border with Gabon at Mongomo.
Ureca
Bioko Sur is generally much wetter than Bioko Norte and nowhere is this truer than in Ureca. This southern coastal village receives a record-breaking 10,450mm of rainfall per year, making it the wettest place in Africa and one of the wettest in the world. The beaches around Ureca are breathtaking, composed of black volcanic sand. Here you will also see the waterfalls of the Eola River, dropping out of the jungle and straight on to the beach. It is also possible to hike east to the turtle-filled beaches of Moaba or west to the BBPP Moraka Beach Camp, and then onwards into the Luba Crater itself. The jungle in this area is filled with wildlife, including many of the endangered primates that Equatorial Guinea is famous forBack to the top
---
Related books
Related articles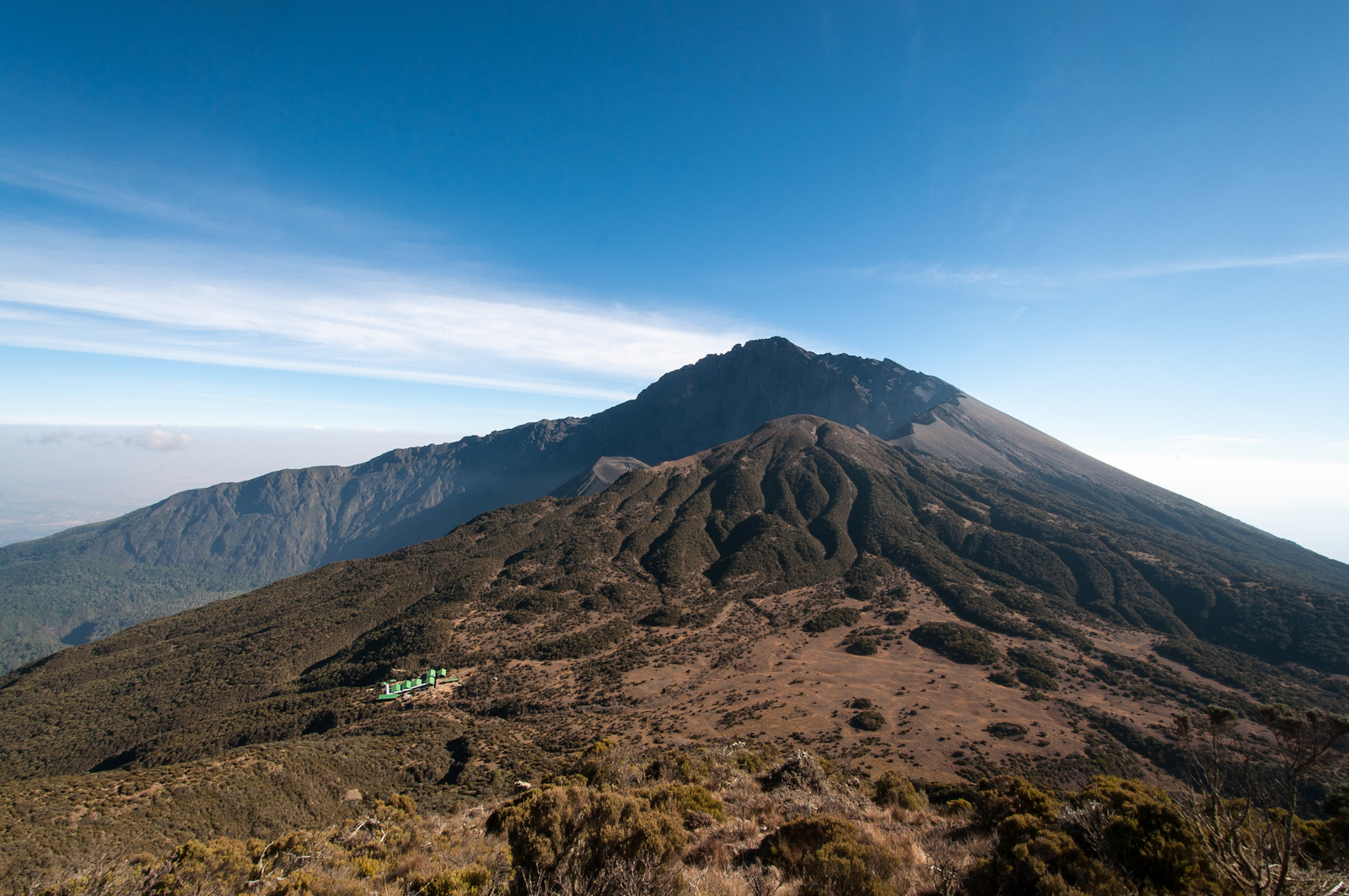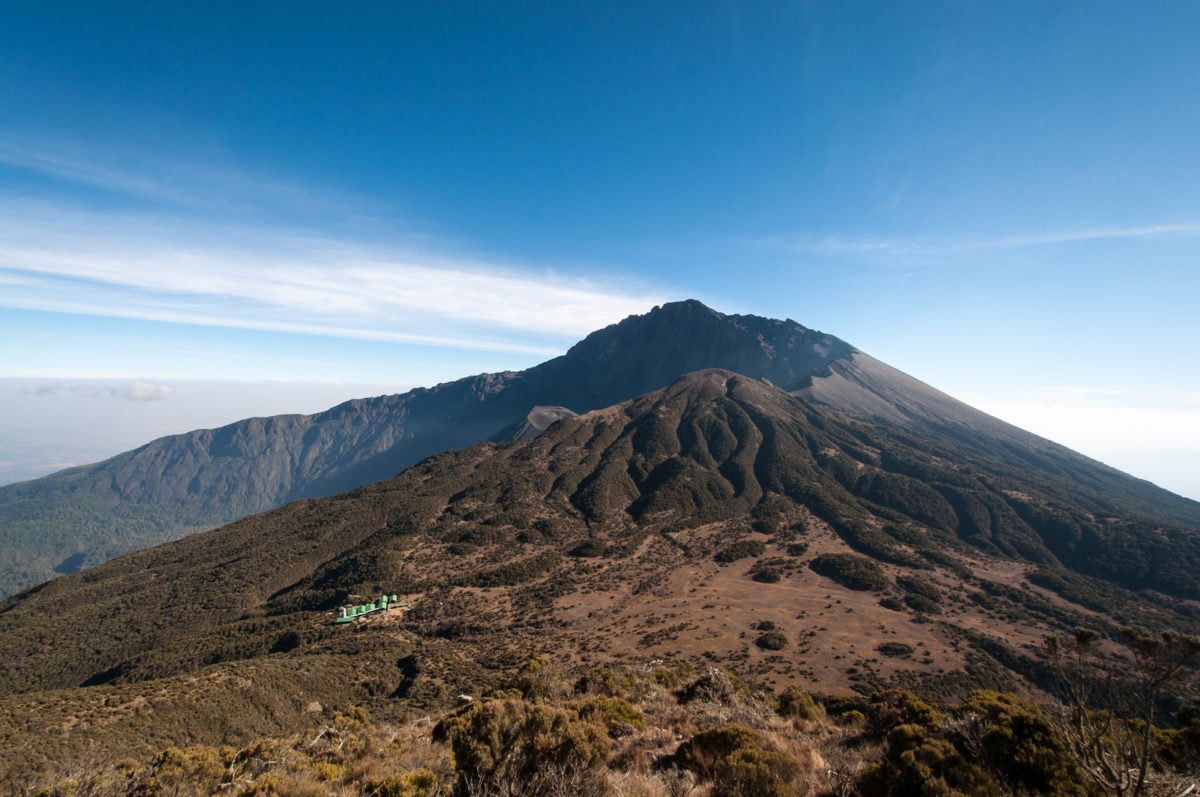 How many of these have you climbed?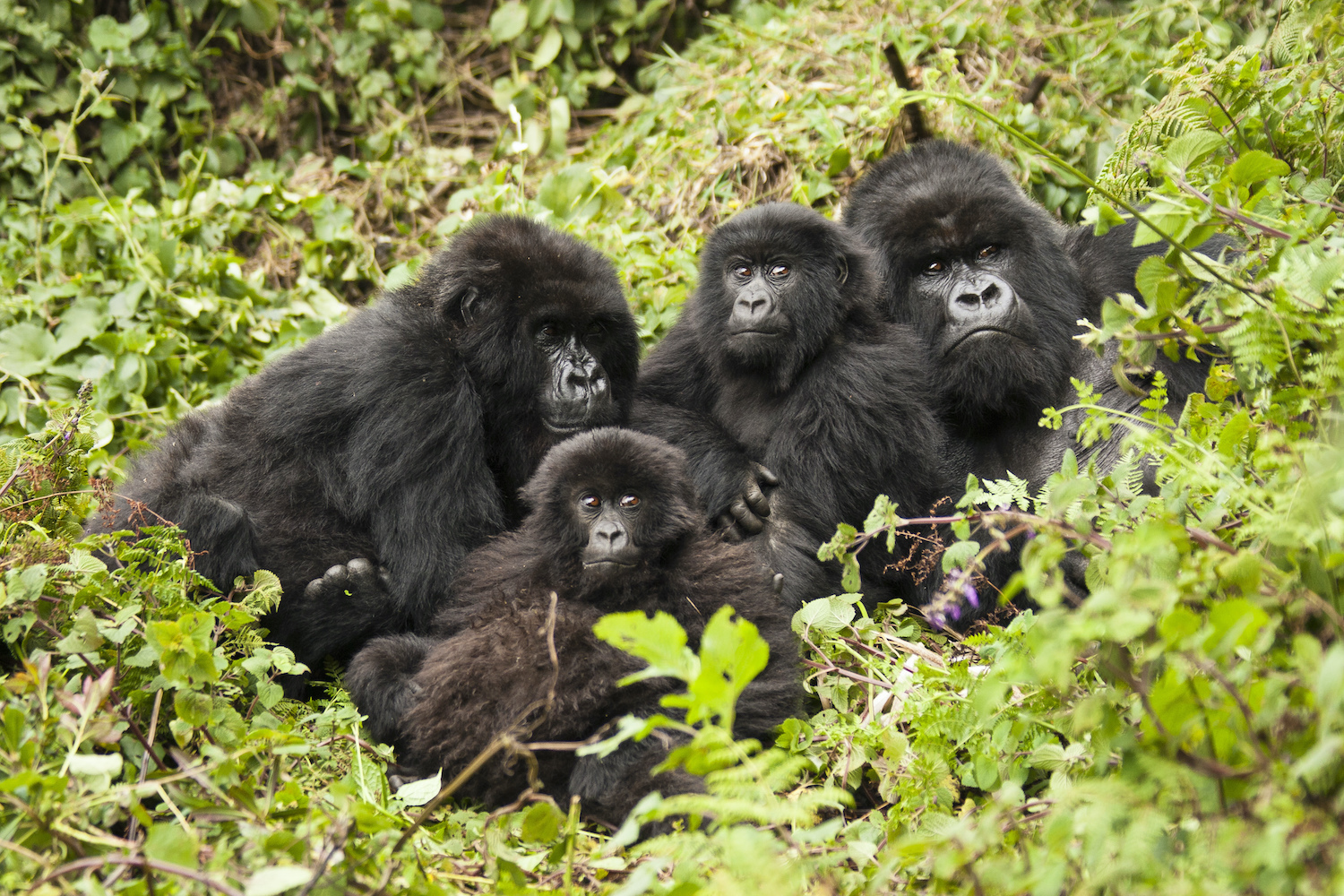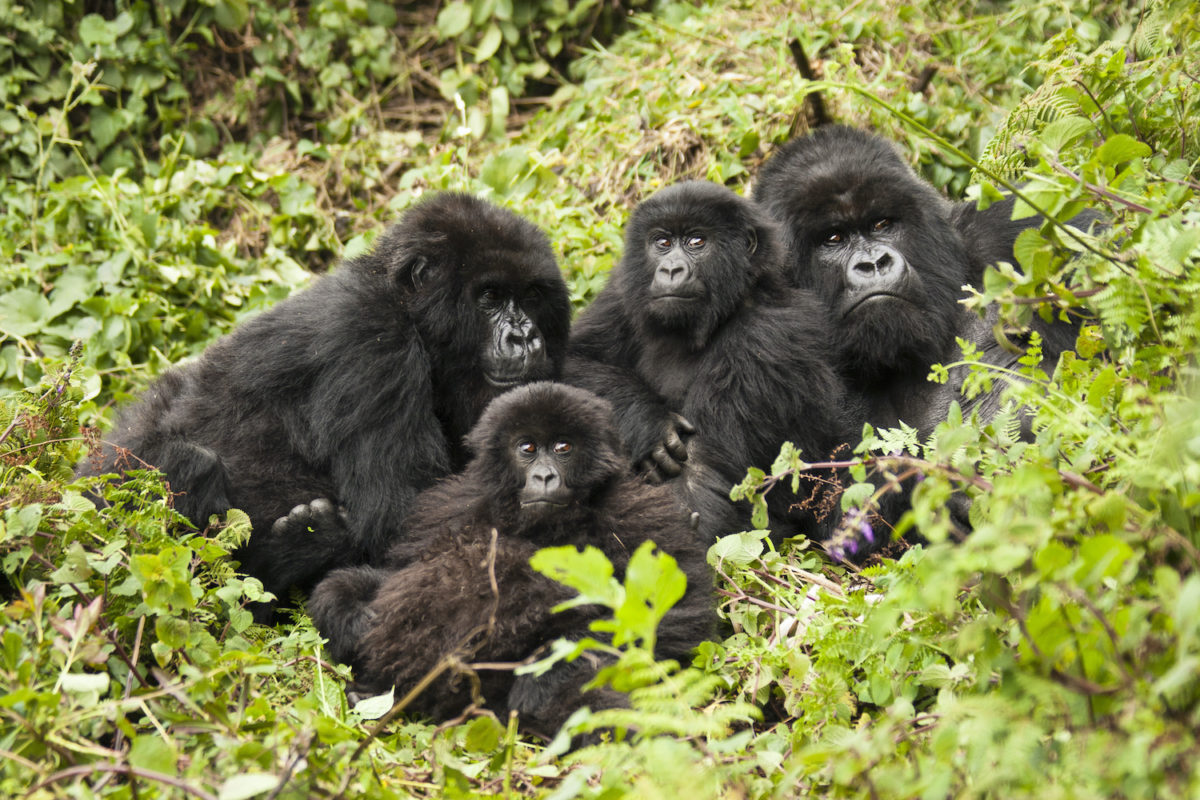 For many, gorilla tracking is a spine-tingling wildlife experience without peer.