In the beginning
It all began in 1974 on an Amazon river barge. During an 18-month trip through South America, two adventurous young backpackers – Hilary Bradt and her then husband, George – decided to write about the hiking trails they had discovered through the Andes.
Backpacking Along Ancient Ways Peru & Bolivia included the very first descriptions of the Inca Trail. It was the start of a colourful journey to becoming one of the best-loved travel publishers in the world; you can read about this in more detail on the Our Story page.
Getting there first
Hilary quickly gained a reputation for being a true travel pioneer, and in the 1980s she started to publish guides by other writers to places overlooked by other travel publishers. The Bradt Guides list became a roll call of guidebook 'firsts'.
We published the first guide to Madagascar, followed by Mauritius, Czechoslovakia and Vietnam. The 1990s saw the beginning of our extensive coverage of Africa: Tanzania, Uganda, South Africa and Eritrea.
Later, post-conflict guides became a feature: Rwanda, Mozambique, Angola and Sierra Leone, as well as the first standalone guides to the Baltic States following the fall of the Iron Curtain, and the first post-war guides to Bosnia, Kosovo and Albania.
Comprehensive – and with a conscience
Today, we are the world's largest independently-owned guidebook publisher, with over 200 titles in print. However, our ethos is unchanged. Hilary is still involved, and we still get there first: over 70% of our city, region and country guides still have no direct competition from other publishers – see more on the Somewhere only we know page.
But we don't just get there first. Our guides are known for being more comprehensive than any other series. We avoid templates and tick-lists. Each guide is a one-of-a-kind expression of an expert author's interests, knowledge and enthusiasm for telling it like it really is.
And a commitment to wildlife, conservation and respect for local communities has always been at the heart of our books. Bradt Guides was championing sustainable travel before any other guidebook publisher. We have a series dedicated to Slow Travel in the UK, award-winning books that explore the country with a passion and depth you'll find nowhere else.
Thanks for visiting our website
We can only do what we do because of the support of our readers – people who value less-obvious experiences, less-visited places and a more thoughtful approach to travel. Those who, like us, take travel seriously.
Our awards
Our attention to quality has brought many awards including:
British Guild of Travel Writers Members' Excellence Award: Travel Narrative Book of the Year – The Adele Evans Award for Minarets in the Mountains, 2022
Gold Award for 'Top Guidebook Series' in the Wanderlust Reader Travel Awards (2009, 2011, 2016, 2018, 2019)
Best Guidebook at the British Guild of Travel Writers Awards (Slow Cornwall & the Isles of Scilly, 2013; Slow Travel North Devon & Exmoor, 2015; The Basque Country and Navarre, 2016; Wild Times, 2017; and 52 European Wildlife Weekends, 2018)
Best Narrative Travel Book at the British Guild of Travel Writers Awards (Wild about Britain, 2018)
Travel Guidebook of the Year at the Travel Media Awards (A Summer of British Wildlife, 2016)
Independent Publisher of the Year at the British Book Awards 2017 (shortlist)
Our team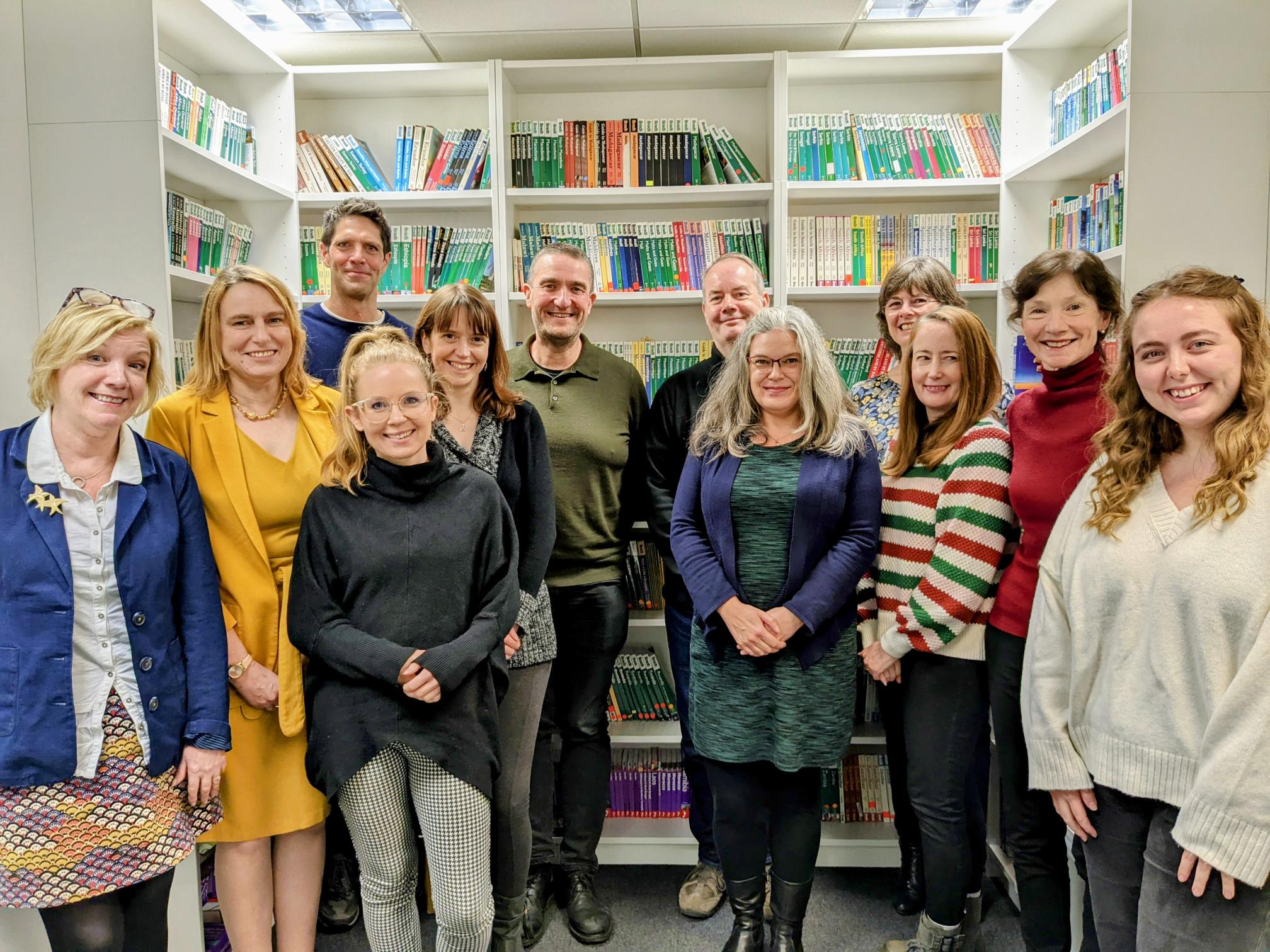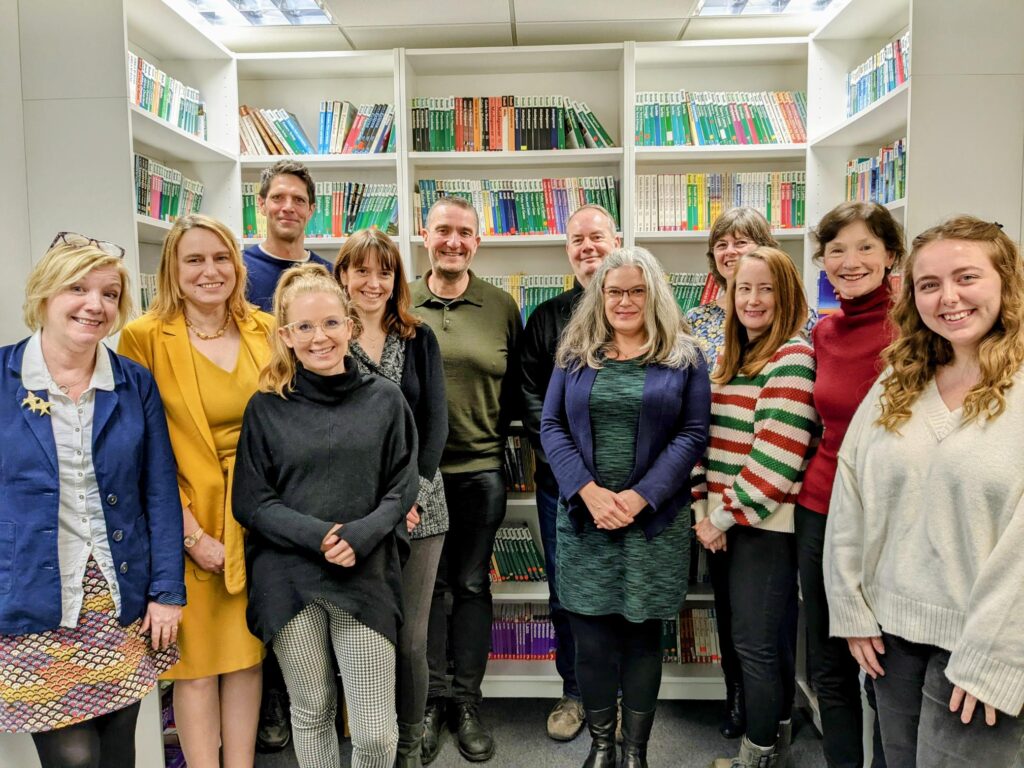 Working with writers, photographers, printers, booksellers and distributors across the globe, we publish over 40 new titles a year.
Hilary Bradt MBE – Co-Founder, Director
hilarybradt.com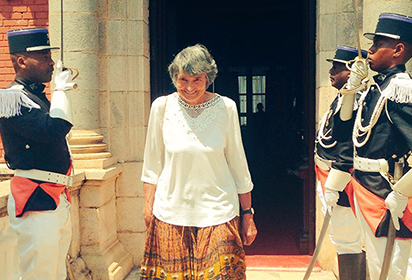 Hilary worked as an occupational therapist in Edinburgh, London, Boston and San Francisco, before becoming unemployable when the gaps between jobs were noticed. She married George Bradt in 1972 and spent the next four years in South America and Africa, accidentally founding Bradt Travel Guides en route.
After splitting with George in 1980, she built up the publishing business while leading treks and tours to South America, Kenya and Madagascar, writing a few books and publishing a lot more. She received the BGTW Lifetime Achievement Award in 2009, and was inducted into the LATA Hall of Fame in 2019. She was awarded an MBE in 2008.
Favourite destination: Madagascar
Little-known fact: As a school girl in the 1950s Hilary was considered too dim to go to university so learned German, not Latin. First trip abroad was to Germany to stay with pen-friend. Hated it; hated her.
Adrian Phillips – Managing Director
@adrianphillips1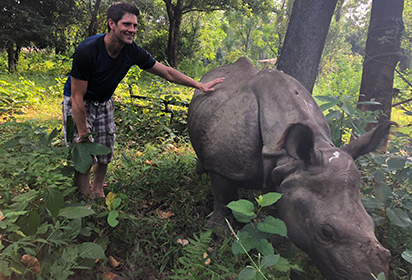 Adrian has been Managing Director since 2014, but his Bradt journey stretches back to 2000 when, as a thirsty PhD student, he proofread Bradt guidebooks to raise some extra beer money. He joined the in-house team as an Editorial Assistant in 2001, and can properly be said to know the company from top to bottom.
In addition to working on the publishing side of the fence, Adrian is a leading writer and broadcaster. He writes for national media including The Times, The Telegraph and National Geographic Traveller, has authored several guidebooks (among them Bradt guides to Budapest and Hungary), and makes frequent broadcast appearances on the BBC, ITV and Sky. Among the awards he has received are BGTW Travel Writer of the Year (twice), AITO Travel Writer of the Year, Travel Media Consumer Writer of the Year, BGTW Broadcaster of the Year, and BGTW Guidebook Writer of the Year.
Favourite destination: Hungary (as the husband of a Hungarian, he has to say that…)
Little-known fact: Adrian's sense of direction is so poor that he followed the wrong procession from the cemetery following his grandmother's funeral and ended up at a stranger's wake in High Wycombe rather than his own family's one in Chorleywood.
Anna Moores – Editorial and Creative Director
Anna joined Bradt in 2005 as an editorial assistant, and in her own words, "is living proof that if you hang around somewhere long enough then they have to promote you". A self-confessed grammar nerd, she can be brought to tears by the incorrect use of less/fewer and strives to avoid splitting infinitives wherever possible.
Grammar aside, Anna loves working on design and making Bradt beautiful and feels extremely lucky that she gets to work with some wonderful illustrators, designers and photographers daily. She is also the company's social secretary and will bring Bradt people, past and present, together at any chance she gets for a pint or three…
Favourite destination: Anywhere with wildlife, but Rwanda was a favourite.
Little-known fact: Anna has been peed on by a golden monkey and considers this extremely lucky. It was golden after all.
Hugh Brune – Commercial Director
Hugh first met Hilary in 2001 when he worked at Portfolio, the sales agency that sold Bradt Guides around the world. He returned to the company in 2016 to head up sales and marketing.
When not trying to persuade people to buy Bradt books, he writes sporadically for film, TV and the theatre. He also works for Eye/ Lightning, an independent publisher of fiction and general non-fiction.
Favourite place to revisit: Anywhere in the Peloponnese, having spent a very happy year there in his twenties.
Most want to visit: Japan.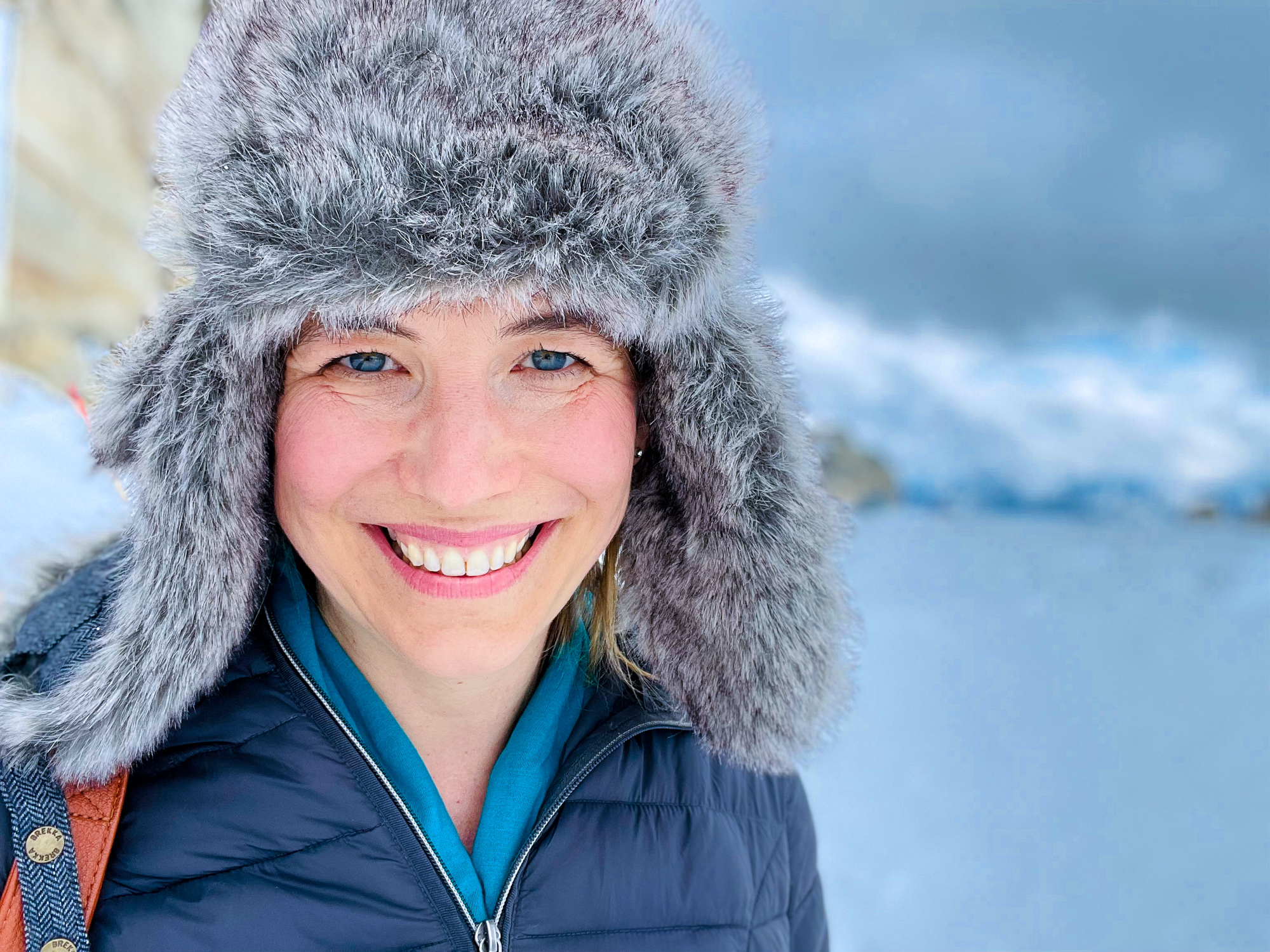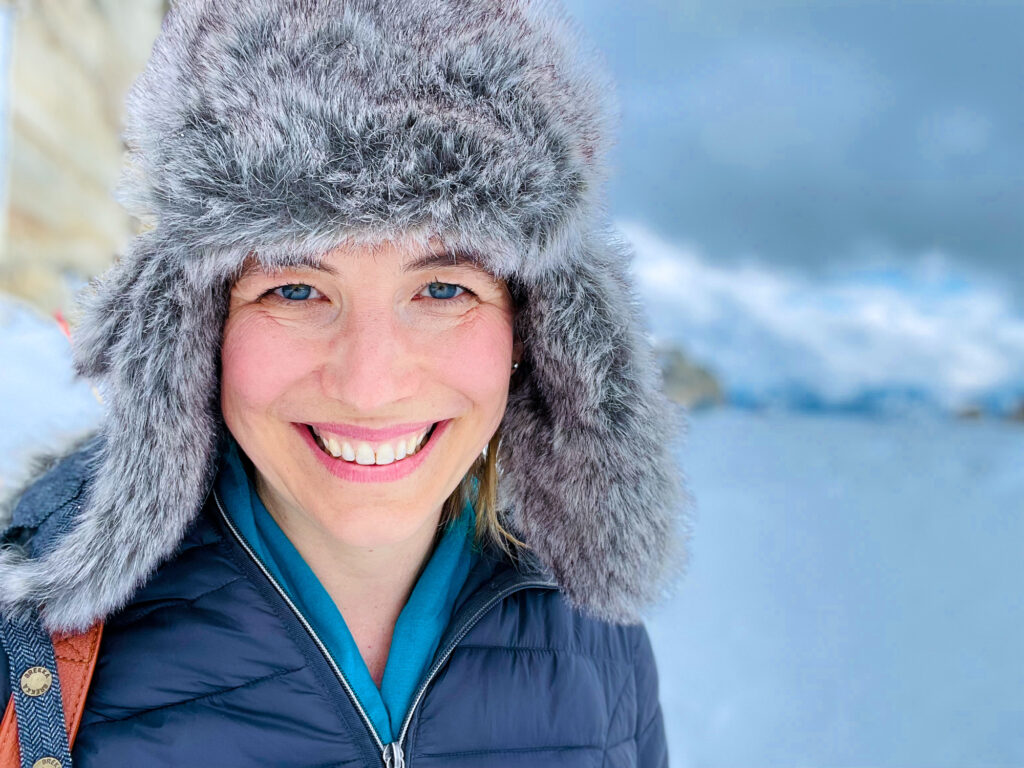 Abigail King – Head of Digital Content & Strategy
Abi joined the team in the winter of 2022, having hauled Bradt books around Kazakhstan, the Galapagos and Namibia over the years.
Aside from her role at Bradt, she is an award-winning writer and broadcaster who has worked with the BBC, UNESCO, the EU, NASA and more.
She's the founder of Inside the Travel Lab, described by National Geographic Traveler as "Essential Reading" and Lonely Planet as "one of the best travel blogs in the world." Bradt may also say some nice things about it, too.
She has broadcast live on more than 50 occasions in more than fifteen countries. Locations include the chambers of Marie Antoinette in the Palace of Versailles, the highest mountain on the Arabian Peninsula, the darkness of the Arctic Circle and the twilight of the Book of Kells in Dublin.
Passionate about sustainable travel, she was invited to speak at the EU-China Summit on Sustainable Tourism at the UNESCO Headquarters in Paris and joined a panel to talk about responsible tourism for NASA-Hybrid CoE in Helsinki.
Favourite destination: The Arctic Circle. And Mauritius. Paris. No, London. Actually, don't ask unless you're ready to hear about twenty different places…
Little-known fact: Before writing, she studied Neuroscience at Cambridge and worked for the best part of a decade as a doctor in A&E and Intensive Care.
Claire Strange – Commissioning Editor
When she joined Bradt in February 2013, Claire brought with her more than twenty years' experience editing travel guides, both in the UK and Australia. At her desk she gains enormous satisfaction from correcting hyphens and en-dashes; away from the office she spends her time visiting out-of-the-way museums, trawling the internet for exciting camping innovations and planning her next holiday.
Favourite destination: Wilsons Promontory National Park.
Little-known fact: Favourite time of the day: 06.30 for a walk in the woods.
Sue Cooper – Publishing Manager
Sue joined Bradt in 2011 after eleven years working at Dorling Kindersley and Penguin and four years prior to that with a red-shoed Dutch paper-engineer, and was surprised to find Bradt HQ was in the village she grew up in.
Starting as Production Manager, she now also works on advertising sales and commissioning, which keeps her happily busy. In her spare time, she loves to explore new places with her daughter.
Favourite destination: Walberswick, Suffolk.
Little known fact: Sue spent a year studying at the Sorbonne pretending to understand Old French.
Susannah Lord – Managing Editor
Susannah has worked in publishing for more than two decades. Her career has focused predominantly on academic journals and non-fiction books, both in house and freelance. Swapping subjects such as Shakespeare, biological sciences, cultural studies and beer for the world of travel, Susannah embarked on her journey with Bradt in 2016.
An Italian speaker, she is inspired by all things Italian, especially art, architecture and food, and is passionate about good grammar and baking (not always in that order!).
Favourite destination: Italy, of course.
Wants to visit: Trieste and Palmanova, Italy; Sri Lanka.
Ian Spick – Senior Designer and Typesetter
Ian joined Bradt from Insight Guides in 2013 where he was Senior Designer. Before that he worked as Art Editor at Dorling Kindersley, contributing to the Medical Books team and Art and Antiques team. He has also worked at a design studio that produced in-flight magazines for airlines and books.
Favourite destination: Italy and more specifically Tuscany. Ian hopes to one day go touring on motorbike there but needs to convince his wife first.
Little-known fact: Ian once bought a pint for Lemmy from Motorhead, whilst at a gig at Dingwalls in Camden. The scary-looking chap couldn't have been nicer!
Debbie Wylde – Partnership Manager
Debbie joined Bradt in early 2020 as freelance advertising sales, with a pause in the middle due to COVID. In January 2021 as travel opened up again, she started working on more titles and in October 2022 Debbie became part of the Bradt Team as Partnership Manager looking after most of the print and digital advertising campaigns.
Debbie has worked in travel publishing for 30 years. Prior to Bradt she worked with Footprint Travel Guides for 25 years, as Head of Advertising & sponsorship. In 2019 Footprint was purchased by Bradt Guides.
Debbie has travelled to many countries, connecting with many travel partners along the way, some of which are still friends today!
Favourite Destinations: Kenya & Tanzania – magical sunsets and beautiful people!
Little known fact: Debbie worked on a Darts Monthly magazine, networking with some top players including Phil the Power Taylor, Gary Anderson and Eric Bristow during the PDA held at The Blackpool Ballroom.
Helen Matthews – Data and Office Manager
Helen joined Bradt in June 2022 after working in Higher Education administration and management for over 25 years. She has co-authored guides to the Chilterns and Thames Valley and Heritage Weekends with her husband Neil and has also written a book on medieval bastards, based on her PhD.
Favourite destination: Central Asia
Little known fact: Helen used to have a life size inflatable Dalek in her office in a university department.
Neil Matthews – Marketing Assistant (press, PR, events)
Neil joined the Bradt staff team in 2023, continuing a marketing career that has ranged across financial services, Further Education, heritage and the charity sector, dealing with everyone from Marquesses to hearing dogs.
He was a winner in the Bradt / Independent on Sunday travel writing competition with an article on Berlin. Since then, he has co-written two Bradt guidebooks with his wife Helen. Their travel articles, covering everywhere from Scotland and Siberia to the Faroe Islands and North Korea, have appeared in Wanderlust, This is England and various other publications.
Neil is a published historian (his PhD thesis was on modern British travel and tourism), newsletter editor and ex officio Council member for the John Buchan Society, and an occasional spectator at Lord's Cricket Ground.
Favourite destination(s): in true Bradt style, prefers places that aren't necessarily everyone's choice such as Pakistan, Venezuela… and Hull.
Little known fact: Neil once interviewed the creator of the Wombles, Elisabeth Beresford, as part of his research for a book on the places from which the Wombles got their names.
Kate Howard – Editorial Assistant
Kate joined Bradt in June 2022, having worked in various fields as an administrator, teacher and librarian.
Favourite destination: Florence
Amanda Warner – Bookkeeper and Finance Manager
Amanda joined Bradt in 2022 after previously working as a Finance Manager for a University.
Favourite destination: Lake Louise in the Canadian Rockies
Simon Willmore – Digital Consultant
Simon has been in journalism and travel writing for a decade, working on everything from guide books for Rough Guides and Frommer's, to blogging for National Geographic Traveller, to a technology column in a women's magazine. More recently, he moved into online publishing including commissioning editor and editorial director roles, taking Bangkok-based trade publication Travel Daily from 20,000 to 100,000 readers, before joining Bradt in August 2019.
Favourite destination: Kuala Lumpur, Malaysia. Simon lived there for three years so he's biased, but, for the 'melting pot' experience, he thinks it's the best city in the world.
Little-known fact: Simon is the youngest-ever Chairman of the British Guild of Travel Writers – and the only one under 35.