Trying to do justice to the coast of Sierra Leone is like quoting an Elizabeth Barrett Browning sonnet: 'How do I love thee? Let me count the ways.' Each beach has a character and style of its own, from the colour of its sand to the quality of its waves, keeping even the most easily bored beachgoer striving for a new stretch of sunny, sultry, swim-friendly perfection.
And for now, devoid of mass tourism, they are all wild, spacious and feel a world away from the high rise developments that usually ruin most stretches of prime ocean real estate. So which is the one for you?
For picture-perfect views: John Obey
One of the most stunning of the bunch and almost too pretty to share is sleepy little John Obey. The beach became a minor media sensation in the late noughties, scoring features on a host of major media outlets thanks to an ambitious ecotourism scheme known as Tribewanted.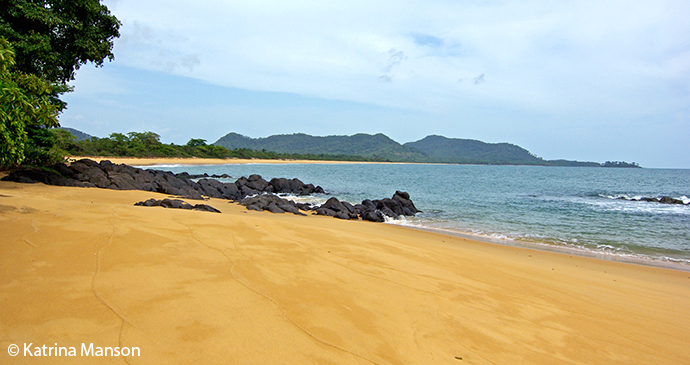 Alas, the people behind the project have upped stakes and moved on, but the beach they've left behind remains the charmer its always been. To the north, an impressive mountain backdrop descends to a river that runs behind the beach, effectively turning it into a permanent sandbar.
For swimming: River Number Two
Shallow, crystal-clear waters give this beach the hypnotic, inviting turquoise hues we have come to expect of paradise. Here the sea is swim-perfect, with not even a hint of rock; a slow, steady drop-off and, close to the shore, gentle waves.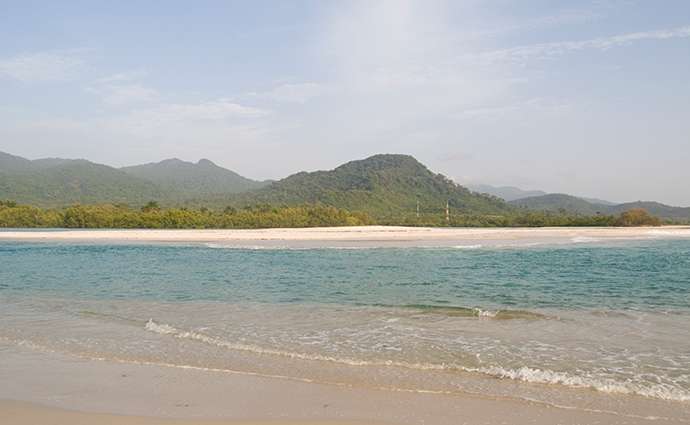 And the location is difficult to top: flush against the hills, a seasonal river (known as No 2) meets the sea, creating a lagoon dotted with paint-peeling wooden boats. At weekends it is the populist pièce de résistance with every seat taken, but during the week you can virtually have the place to yourself.
For remote relaxation: Turtle Islands
The stuff castaway movies are made of: eight tiny islands form the Turtle Islands, an undeveloped archipelago thrown across the Atlantic just off the western shore of Sherbro Island. Each one is a slice of pure, bright sand sat amid breath-taking azure, framed by sighing palms silhouetted against a hazy blue sky.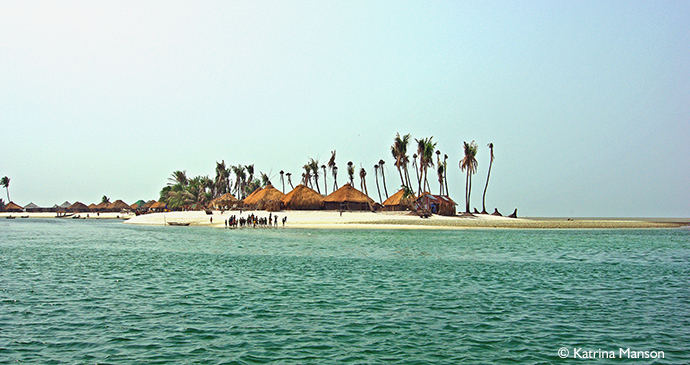 The waters around the islands are usually clear and flat, like a pleasantly warm bath, slowly ebbing away from the sandy shores into shallow waters. By day huddle up with a book, go looking for dolphins or don your snorkel. Come night-time, bed down around a campfire with tall tales. Whatever you do, have no doubt that blissful indolence is your friend.
For surfing: Bureh
Surf's up at Bureh beach. Among the few spots along the Peninsula where you can enjoy a good burst of waves, this is a well-established favourite. It's still fairly empty bar Sundays, which are popular with picnicking Lebanese families.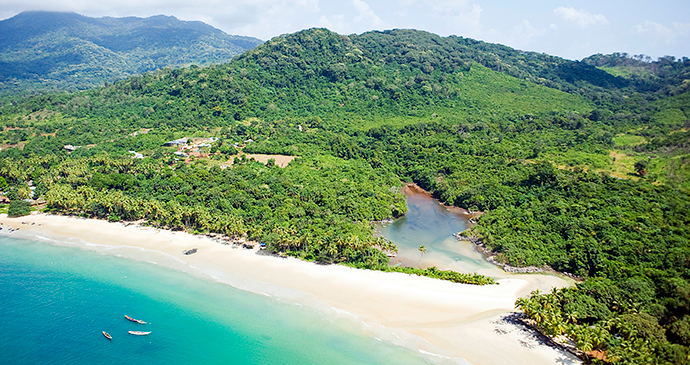 Mountain-backed, the sea retreats a long way at low tide, exposing a broad stretch of deep ochre sand fringed by palm trees. Many have been beguiled by the surfing, and a couple of local boys know the breaks well. While good waves aren't guaranteed, the occasional triumph of hope over expectation makes it a magical spot.
For atmosphere: Lumley Beach
Much of life in Sierra Leone takes place on Freetown's Lumley Beach. The waters aren't great for swimming in, with a lot of waste from the capital ending up here, but the length of the 5km beach road is abundant in beach bars, shacks and restaurants. The people-watching is also great, with fisherman heading out to sea, sports games taking place, local families relaxing and joggers pounding the pavement.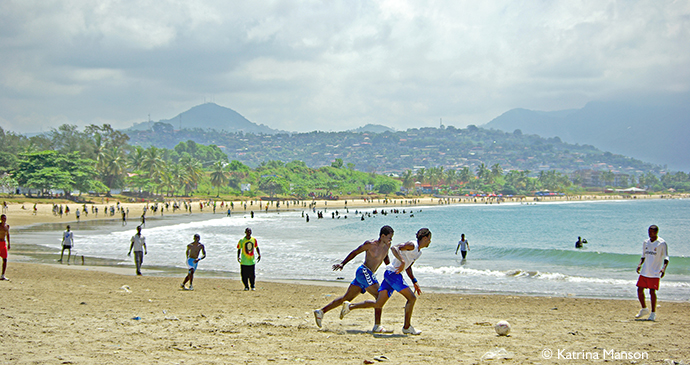 The national football team practises here every Sunday. Any day of the week is good for a sundowner and a bite, but Sundays after dark sees not only the beach but also the road crammed with preening youths keen to strut their stuff on the sand and at the noisier bars.
For aquatic activities: Banana Island
Banana Island is actually three islands connected by a makeshift bridge of rocks and it is perfect getaway territory – a place for moon-gazing, storytelling and general mooching. Visitors can stay at new accommodation, Bafa Resort right on the beach of the same name, and sleep in luxury tents or just a hammock under the stars.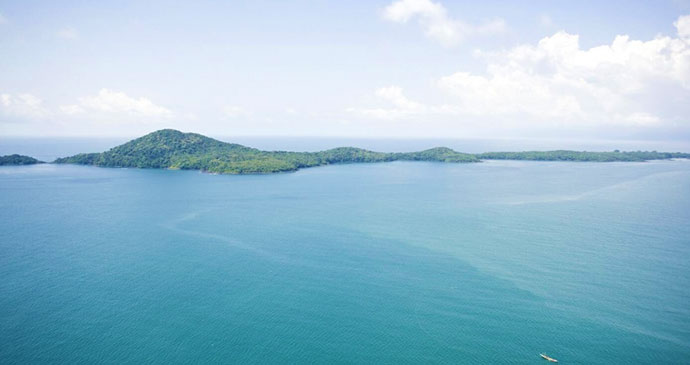 Plenty of watersports are available and activities like snorkelling, spearfishing, deep-sea fishing and kayaking can all be easily arranged by the owners.
---
More information
For even more picture-perfect stretches of sand, and to explore beyond the beaches of Sierra Leone, check out our guide: