Welcome to the Bradt Guides Competitions page. Here you'll see updates from our famous competitions such as New Travel Writer of the Year, brought to you in conjunction with the world-leading Edward Stanford Travel Writing Awards, as well as opportunities to win fabulous prizes from our wonderful partners in the travel industry.
For access to even more competitions and exclusive benefits, please also consider subscribing to the Bradt Guides Travel Club!
New Travel Writer of the Year
Our 2024 competition is here! The marvellous first prize is a five-night all inclusive stay for two on the idyllic island of St Lucia. The winner also receives a paid commission to write about the trip for Traveller Magazine.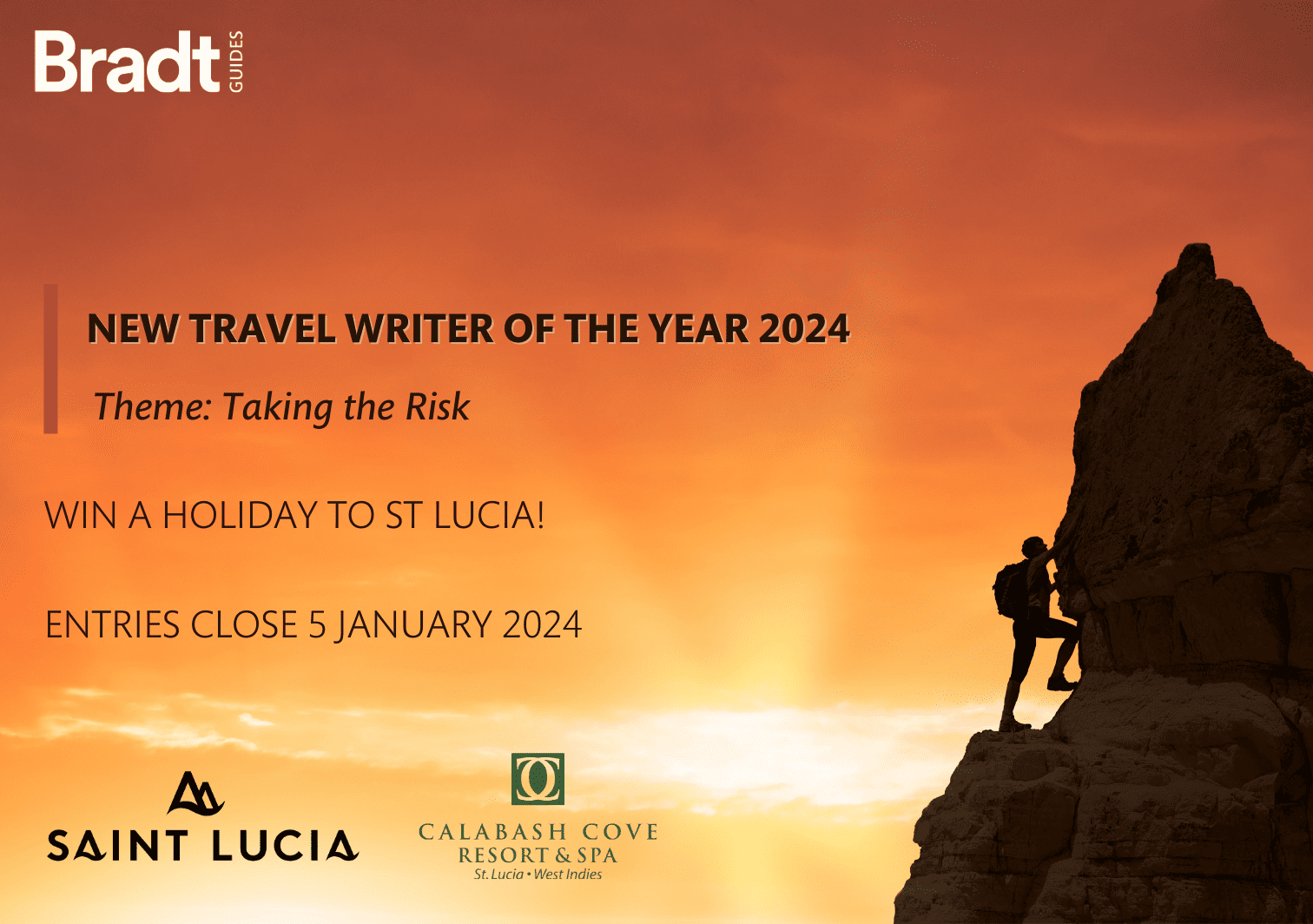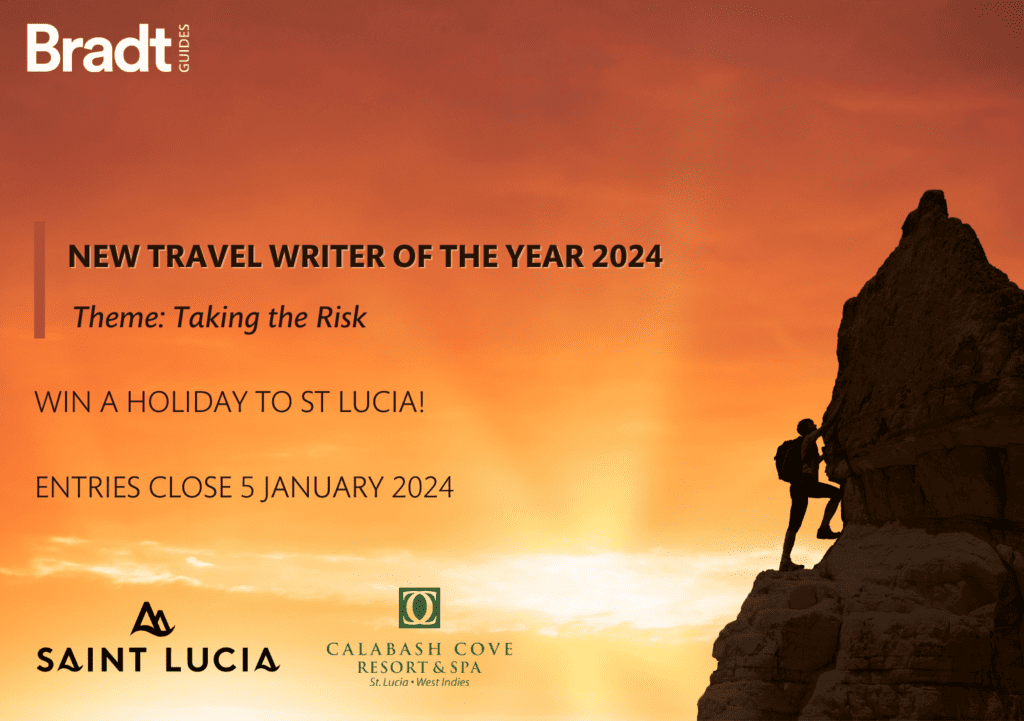 Previous competitions
Read the winning entry from 2023 along with the shortlisted and longlisted entries here.
Author Jon Lorie answers the question: Why enter travel writing competitions?