Namibia and trips there are changing. But every time I go, I am again surprised at how easy the travelling is, and how remarkable the country.
Namibia is like a dreamscape: vast tracts of wilderness punctuated by stunning wildlife; eerie rock forms gouged out of the earth by the Fish River, and Sossusvlei's towering red dunes. Yet for all its lonely landscapes, the country is eminently accessible to the independent traveller.  With an excellent roadwork and very light traffic, Namibia is a joy for the self-driver. You don't even need a 4×4 to marvel at herds of zebra and springbok at Etosha's great saltpan, ponder ancient Bushman engravings at Twyfelfontein, or explore the unexpected lushness of the Caprivi Strip.
Of course, no holiday in Namibia is complete without a trip to the seaside – but this is no ordinary coastline. Eschew the beach in favour of kayaking amongst the seals and dolphins at Walvis Bay, brave the smell of the seal sanctuary at Cape Cross, or splash out on a once-in-a lifetime trip to the Skeleton Coast; you won't be disappointed. And if you're up for serious adventure, then take a 4×4 that's fully equipped for camping and explore the vast desert emptiness of the Kunene region.
Chris McIntyre, author of Namibia: the Bradt Guide
Related books
Related articles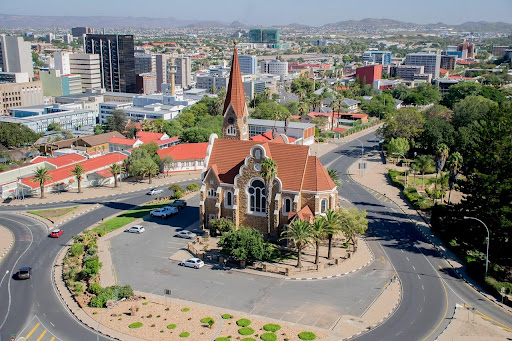 Namibia in Southwest Africa may be synonymous with gigantic dunes, world heritage sites like Namib Sand Sea and national parks teeming with wildlife but that shouldn't overshadow the endless charm of the cosmopolitan capital Windhoek. Encircled by the glorious Auas Mountains to the east, and the Khomas Hochland Plateau to the west, Windhoek is a…