The best safaris in Africa promise not just a checklist but an encounter with the rhythms of the wild. An invitation to witness vast savannahs, dense jungles, and wild, untamed skies.
But safaris come in many forms, with creatures great and small.
Here at Bradt, we want to celebrate them all but we know that sometimes it's difficult to know where to start.
So, to help you decide, we've chosen what we believe are the best safaris in Africa. Some involve household names. Others may come as a surprise. But all invite you to explore the world, appreciate her beauty and dream a little bigger.
Welcome to the Bradt collection of the best safaris in Africa.
The Best Safaris in Africa
Read on to discover some household names and some new surprises when it comes to finding the best safaris in Africa.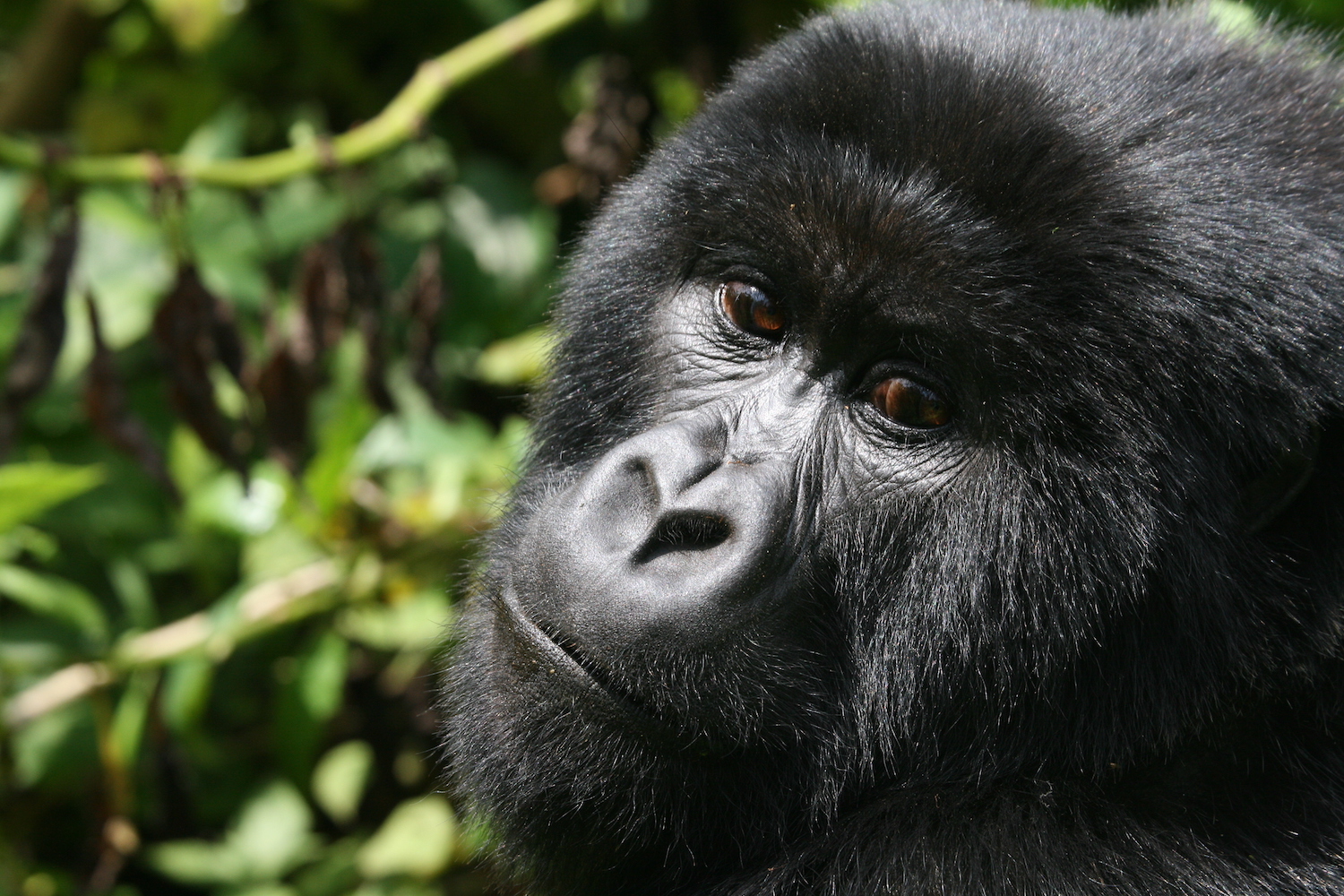 Gorilla Tracking in Uganda
Gorilla trekking safaris offer you an opportunity to see these gentle giants in their natural habitat: feeding, resting, grooming or watching the little ones play.
Mountain gorilla trekking in Uganda is one of the best safaris in Africa. Thanks to gorilla tourism and the conservation efforts of communities, NGOs and government support, the mountain gorilla population has increased. As a result, Uganda's current mountain gorilla population now stands at more than 51% of the world's total.
Some of the gorilla conservation measures involve you. Visitors are forbidden from drinking, eating and smoking near the gorillas, for example, and, while photography is allowed, using a flash is not. To protect the gorillas further, people suffering from coughs, colds or other communicable diseases must stay away and visitors are always advised to listen to their guides.
Most gorilla safaris take place in Bwindi Impenetrable Forest National Park and Mgahinga Gorilla National Park in southwest Uganda. These locations combine well with visits to the Batwa people who lived in the forest before it was set aside as a national park. You can learn how they lived alongside the wildlife with a hunter-gatherer lifestyle.
How to do it
The best time for gorilla trekking is during the dry months of December to February and June until September. However, gorilla trekking can take place all year round.
Fly to Entebbe international airport and transfer by road or flight to Bwindi Forest. Alternatively, you can fly into Kigali international airport and transfer by road to Bwindi Forest.
Bring sturdy, worn-in hiking boots, insect repellent, rain gear and protective long-sleeved shirts and trousers. The minimum age for gorilla trekking is 15.
Mountain gorillas live at high altitudes, which means that you need to pace yourself, walk slowly and drink plenty of water.
Kagera Safaris runs gorilla trekking safaris to Bwindi Impenetrable Forest and Mgahinga Gorilla national parks. An example is the three-day Uganda Gorilla Safari that brings you face to face with gorillas. Prices start at £2,400 per person. Find full details here.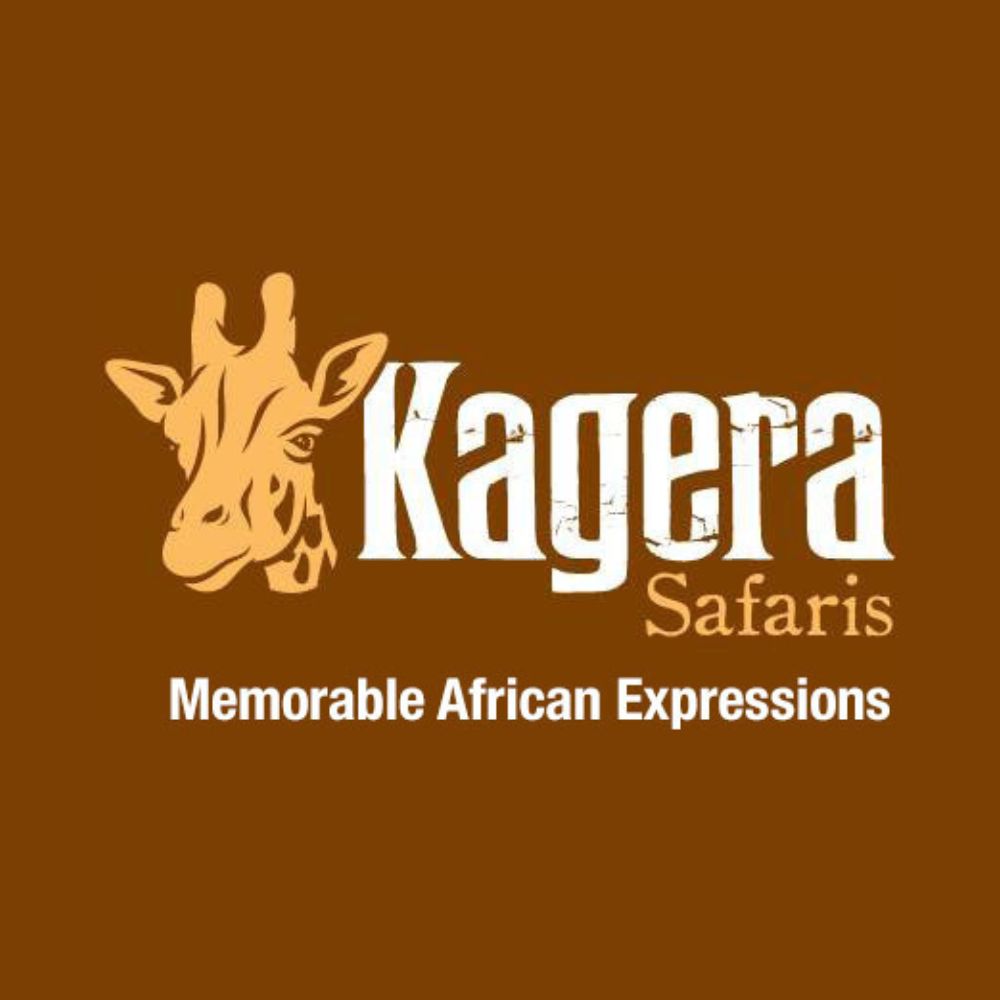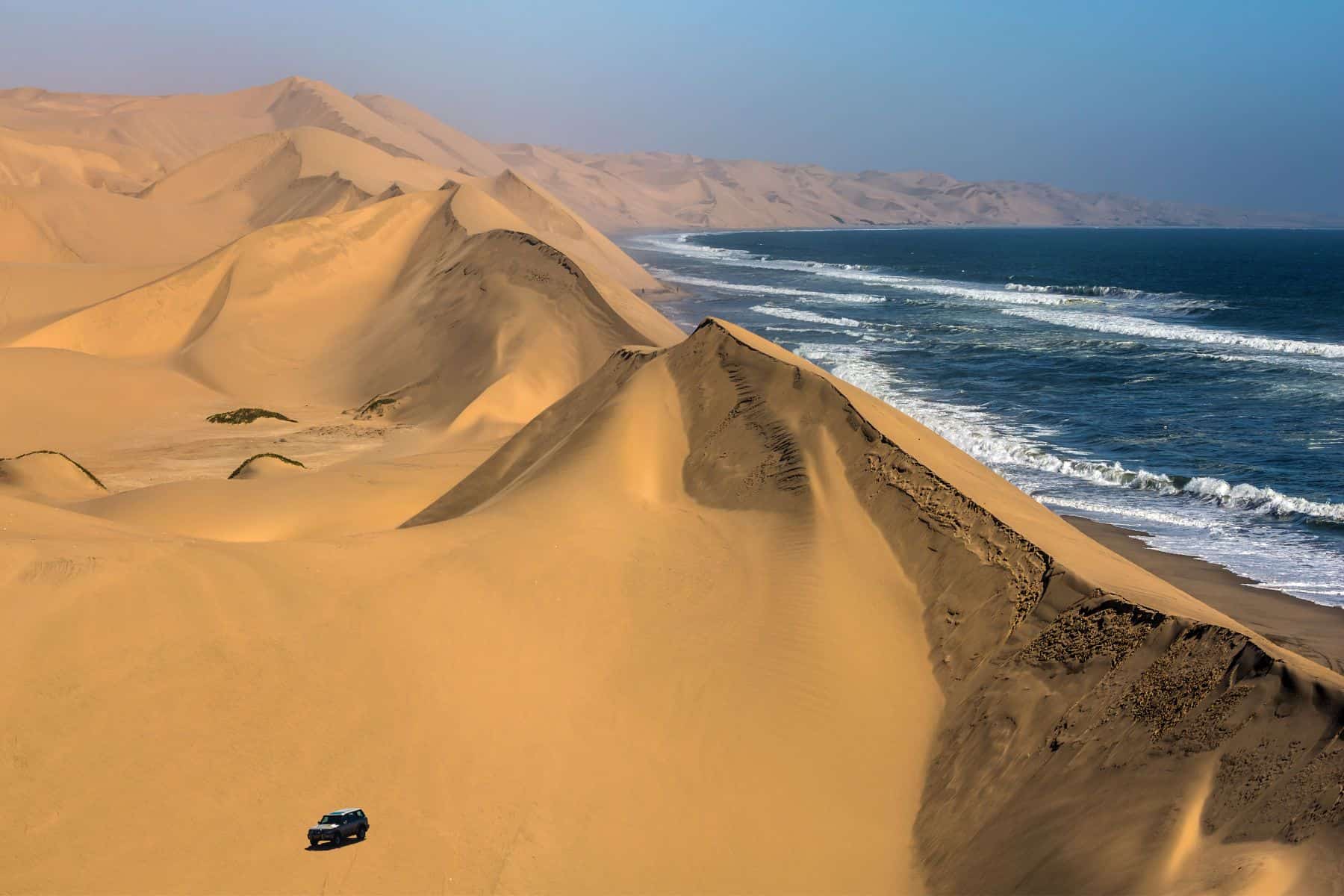 A Self-Drive in Namibia
Feel the freedom of the open road in the country named after the world's oldest desert.
Namibia is all about its diversity.
A diversity of landscapes, from the vast grassy plains of the Kalahari to the rugged mountains of Erongo and Damaraland. From the huge sand dunes of the Namib Desert that rise to meet the Atlantic Ocean, to the open savannah and salt pans of Etosha.
From the lush wetlands of the Zambezi region to the dramatic Fish River Canyon, the second largest canyon in the world.
Namibia also has a rich diversity of culture: its 'Living Museums' across the country showcase the way of life of the different cultures and tribes who call Namibia home.
Last but not least, Namibia's wildlife is equally diverse, with oryx, mountain zebra, rhino, elephants, and buffalo plus all the big cats and the endangered wild dog.
And you can easily drive yourself.
A self-drive road trip is great for couples, families or small groups of friends travelling together. You can focus on what interests you instead of being tied to someone else's itinerary.
It's also a great way to combine visiting Namibia's 'must see' destinations with exploring more off the beaten track places en-route.
How to do it
Namibia is great at any time of year. The hot and dry summer months of September to November yield good game viewing in Namibia's northern parks, while the rainy season in December to April brings the desert to life. Namibia's winter is from May to August and a popular time to travel, especially July and August.
Fly into Windhoek and pick up your car rental there.
Namibia's road network is well developed, with a mix of tarmac roads and well-maintained gravel roads, as well as routes accessible only in a 4×4 vehicle for the more adventurous traveller.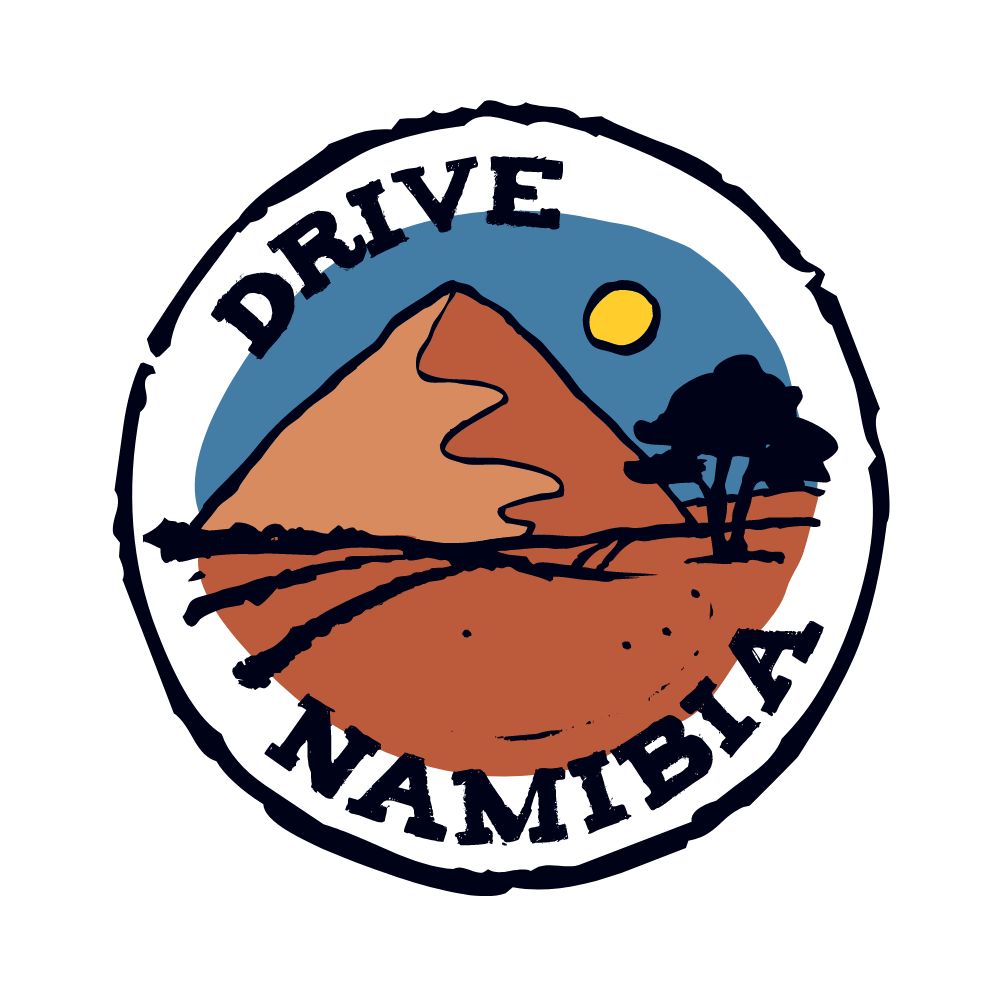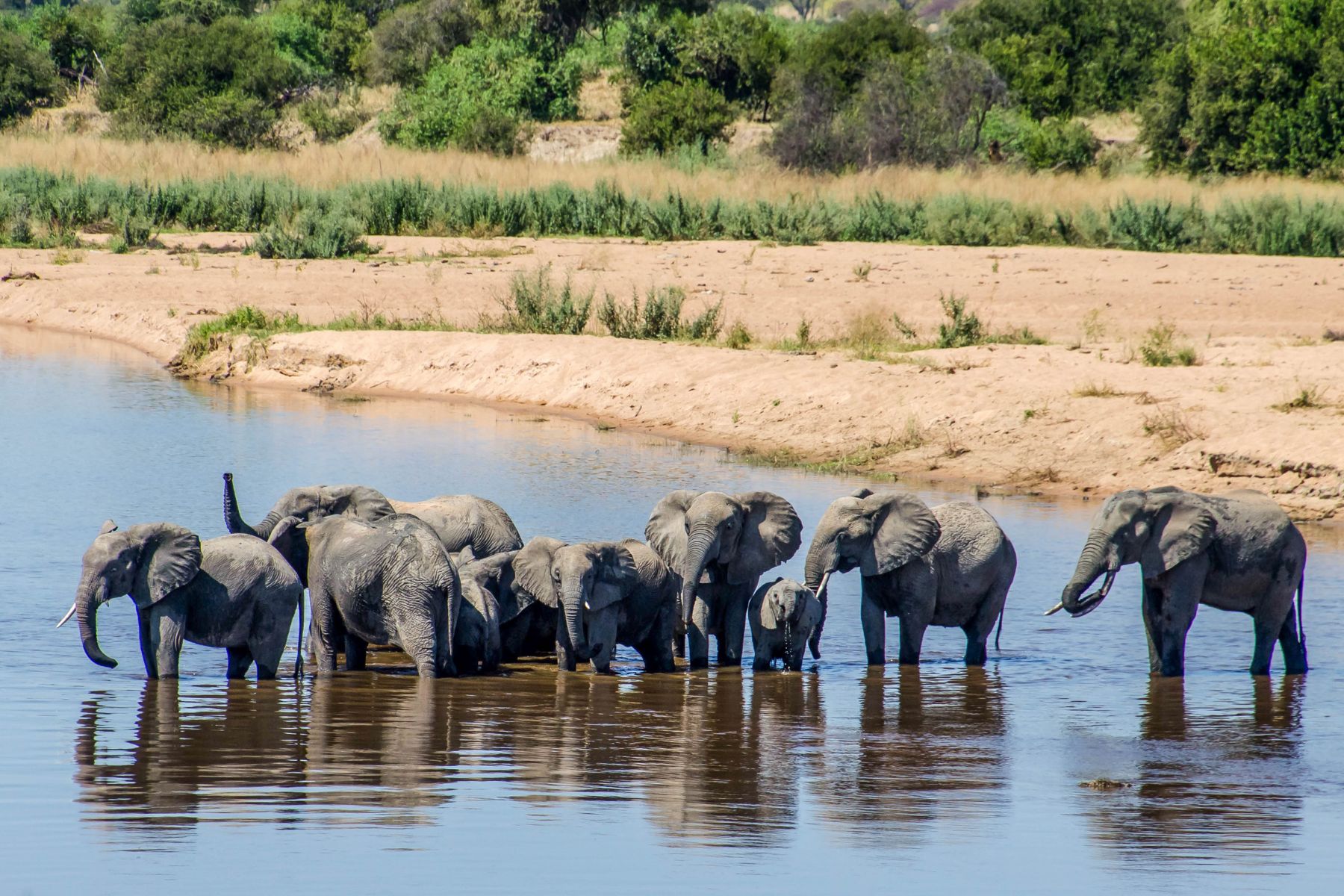 The Big Five in Sabi Sands, South Africa
Leave the crowds behind and search for the Big Five and Big Six in this less well known slice of South Africa.
Sharing an unfenced border with Kruger National Park to the east, Sabi Sands is a private reserve in South Africa where two perennial rivers, the Sabi and the Sands, have created a riverine bushveld rich in wildlife.
Leopards thrive here. In fact, it's rare not to see one during your stay.
This is also one of the best locations in Africa for spotting the rest of the Big Five: lion, elephant, rhino and buffalo.
Turn any corner and you might see giraffes nibbling on acacia trees or, if you're lucky, packs of wild dogs on the prowl.
Meanwhile, the reserve's ensemble of birdlife provides a constant orchestra of sound. The Big Six to look out for are the martial eagle, lappet-faced vulture, Pel's fishing owl, saddle-billed stork, southern ground hornbill and kori bustard.
Because Sabi Sands is private, you'll see far fewer vehicles than in the main Kruger National Park, making the whole experience feel wilder and more exclusive. You can also extend your wildlife drives after dark to search for nocturnal creatures like genets, porcupines and African hares.
Plan a visit for the chance to connect with the natural world, press pause and truly appreciate your surroundings.
How to do it
The best time to visit Sabi Sands is between May and October, when dry conditions mean waterholes draw wildlife in larger numbers and vegetation is sparse, making it easier to spot animals.
You can fly direct to Sabi Sands from Johannesburg in one hour or Cape Town in two hours. Plan in advance as the limited accommodation in the reserve can fill quickly during popular months.
Sabi Sands is a luxurious reserve, with infinity pools, spas, and skilled in-house chefs. The passion the guides have for the natural world is infectious, and their expert knowledge shines through.
You can include a safari in Sabi Sands Game Reserve on a trip crafted by Audley's team of safari specialists. Their 13-day Cape Town, Kruger & Victoria Falls itinerary, including a three-night safari with expert guides, meals and activities, starts from £7,050 per person. Find the full details here.
Tracking Black Rhinos in Damaraland, Namibia
A desert safari in Damaraland stands out for its vastness of space and solitude, high mountains and desert-adapted wildlife. In particular, the black rhino.
One of the best safaris in Africa has to include one with a good chance of seeing the black rhino.
Having barely survived the slaughter in many parts of Africa during the '80s and '90s, the black rhino population of Namibia has increased substantially since the formation of the Save the Rhino Trust (SRT).
And a good place to find them is in Damaraland in north Namibia.
Damaraland is typified by displays of colour, table-topped mountains and bizarre-looking vegetation. There, you'll find Camp Doros in the Doros Joint Management Area, a largely sparse semi-arid mountainous savannah, with wooded ephemeral river valleys separating hills and plains.
The area is home to elephants, black rhinos, kudu, giraffes, springboks, oryx, klipspringers and steenboks, as well as cheetahs, leopards, and spotted and brown hyenas.
Finding game can be challenging, but this is all part of the adventure. These black rhinos are one of the only free-roaming black rhino populations in Africa and tracking animals in an unfenced and uninhibited environment is an absolute privilege.
How to do it
Namibia is a year-round destination and each season offers something special. Days are warm to hot, and nights are generally cool. Except for the first few months of the year, the country is generally dry with very little rain.
Fly into Windhoek and transfer to Camp Doros by air. You must be able to walk comfortably for three to four hours to take part.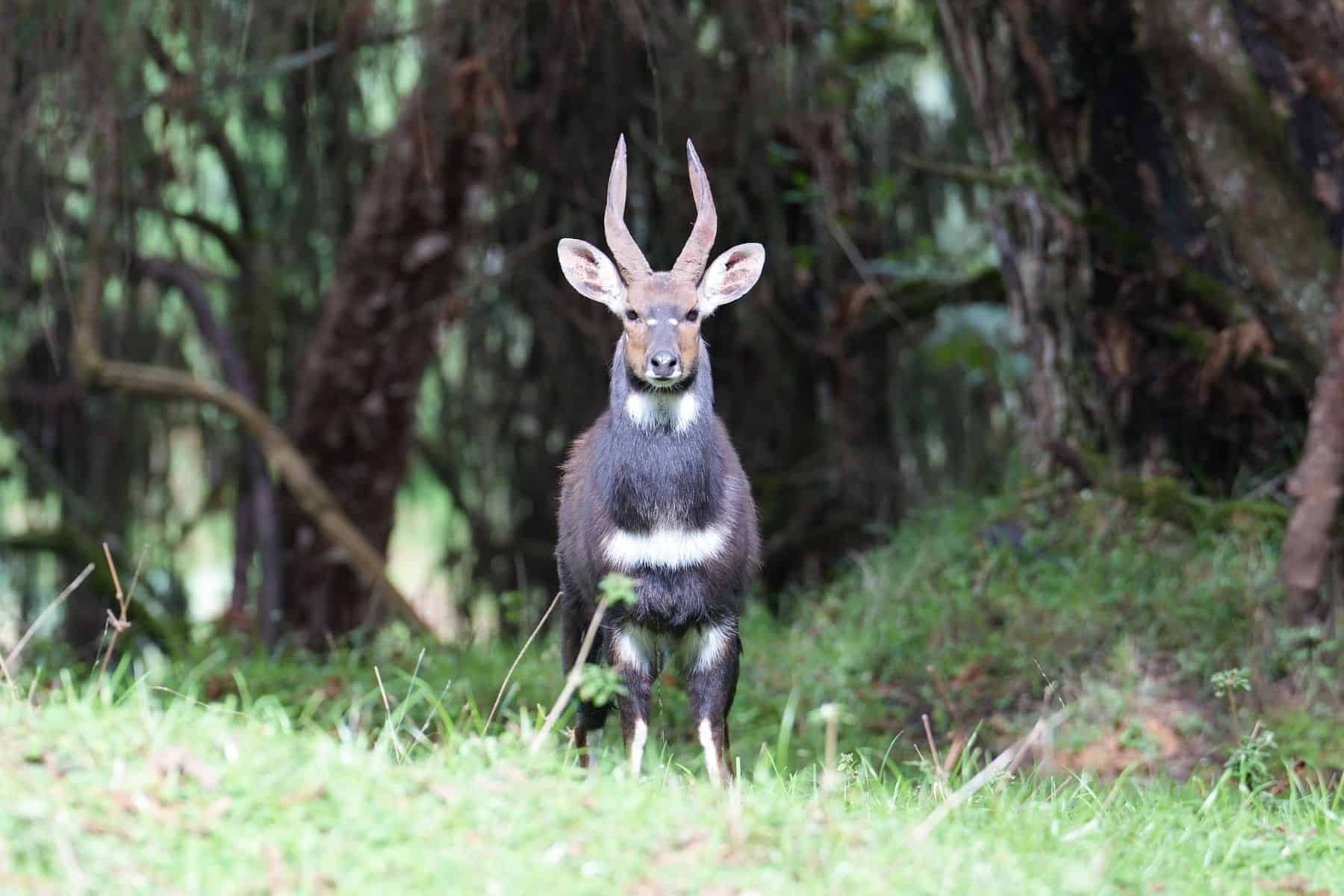 Hiking the Bale Mountains in Ethiopia
400 kilometres southeast of Addis Ababa is one of the most remarkable national parks on the continent and a tentative UNESCO World Heritage Site.
Within the 2,150 square kilometres of Bale Mountains National Park, you will find five distinct habitats with some of the highest rates of animal endemism in the world.
Although a dirt road traverses the park, the best way to experience the Bale Mountains, one of the world's best African safaris, is on foot or on horseback.
As you enter the Gaysay Grasslands, prepare to see some of the 300 species of birds that make the park one of the most important birding destinations on the continent.
Then there's Juniper Forest with its massive hagenia trees and endemic antelope: the majestic mountain nyala and the more elusive but equally striking Menelik's bushbuck.
A gradual climb brings you to the Sanetti Plateau, the largest continuous area of this altitude in Africa. Tread softly as it's also home to the rarest carnivore in the world: the Ethiopian wolf.
You can drink fresh, wild coffee at a local village in the Erica Moorlands and then descend into the Harenna Forest, the largest cloud forest in the country. There you can search for another special creature: the Bale monkey.
The safari combines well with a visit to the indigenous tribes of the Omo Valley or a flight to the north to see the famous rock-hewn churches of Lalibela.
How to do it
Trekking safaris are available throughout the year, but the ideal time to visit the Bale Mountains is from mid-September until the end of December when the rainy season has subsided and the countryside is a vibrant green. The park is a six-hour drive from Addis Ababa via an asphalt road. Alternatively, daily flights connect the nearby town of Robe to the capital.
Awaze Tours organises trekking safaris throughout the year. Safaris range in duration from a few days to ten and prices for a seven-day/six-night trekking safari start at approximately £670 per person, with horses carrying all supplies. Find more by following this link.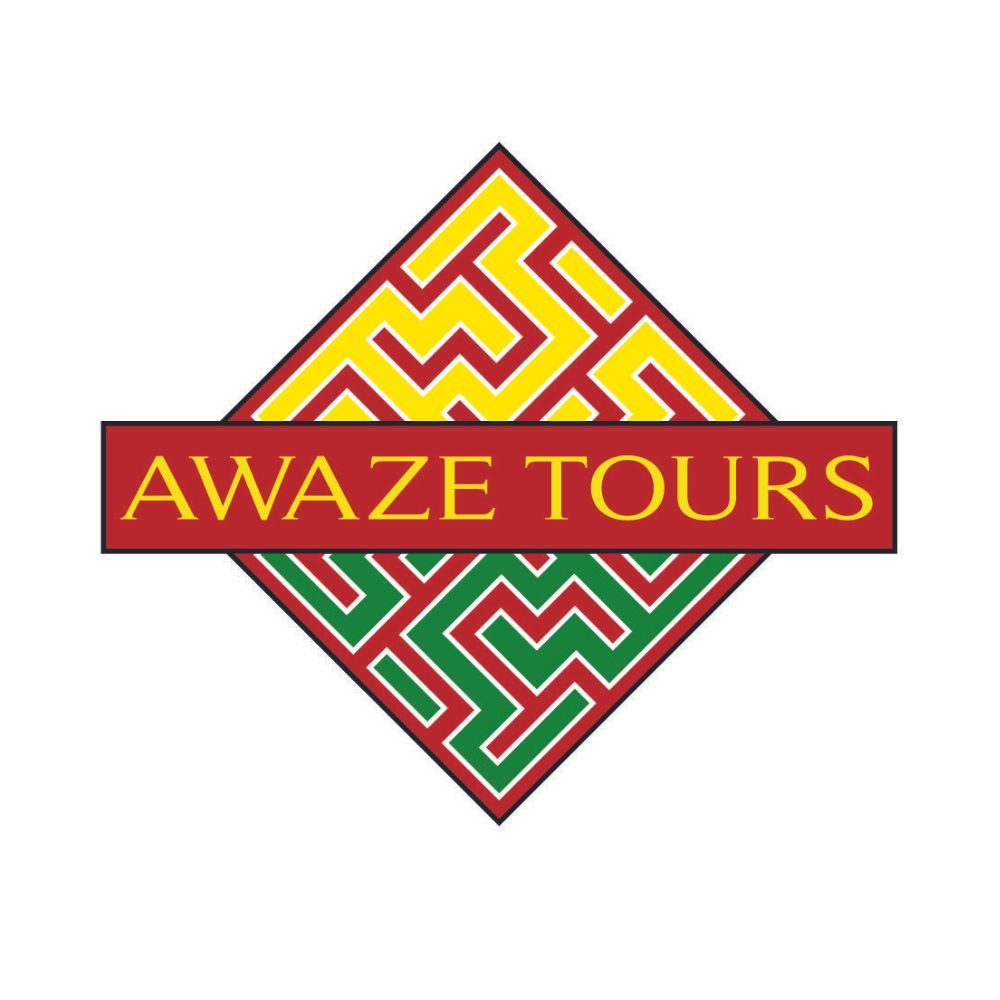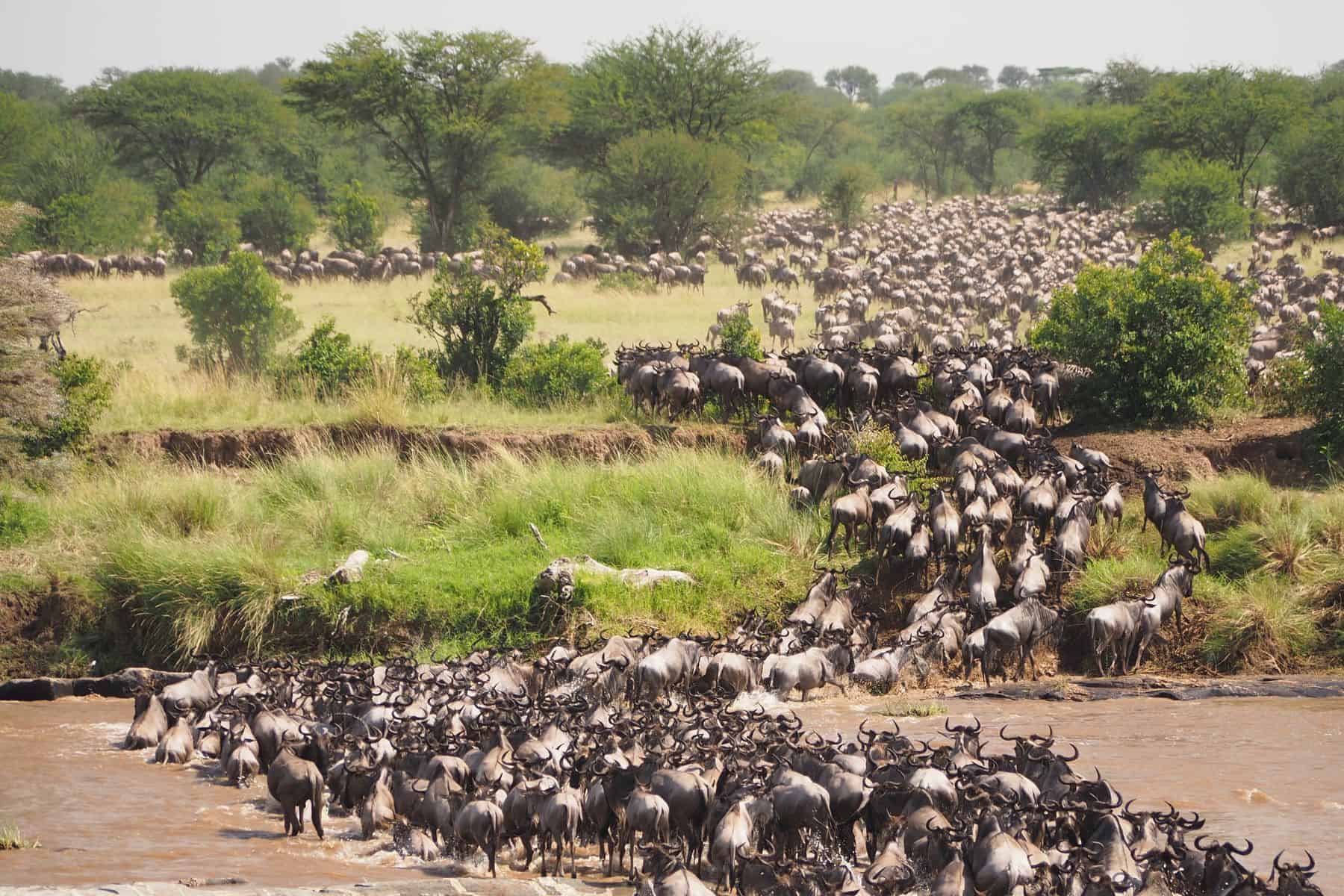 The Great Wildebeest Migration in the Serengeti, Tanzania
Feel the heartbeat of Mother Earth in the mighty Serengeti.
Stretching across the vast plains of northwest Tanzania, the awe-inspiring Serengeti National Park encompasses an expansive area of nearly 15,000 square kilometres.
Beyond the borders of this iconic park, you will find the even more extensive Serengeti ecosystem, a tapestry of nearly 30,000 square kilometres that extends to the horizon.
This area embraces not only the Serengeti National Park but also the remarkable Ngorongoro Conservation Area, the Maasai Mara National Reserve and several other game reserves.
It's a living mosaic of landscapes, from open savannahs to acacia-dotted terrains.
Yet one phenomenon takes centre stage: the Great Wildebeest Migration.
Each year, nearly two million wildebeest, zebras and gazelles undertake an epic journey across this land.
Driven by the primal rhythms of survival, they search for life-sustaining water sources across the Serengeti.
It's a timeless story of survival, adaptation and the relentless pursuit of life itself. And it's one of the best safari experiences in Africa.
How to do it
The best time to catch the Great Wildebeest Migration in the Serengeti is between July and August.
Touch down in Tanzania at Kilimanjaro international airport, and then glide by light aircraft or drive into the heart of the Serengeti National Park.
Shah-tours runs trips to the Serengeti and beyond with packages starting from £4,765 per person for six days. Packages are tailor-made, ensuring an unforgettable journey. Find the full details here.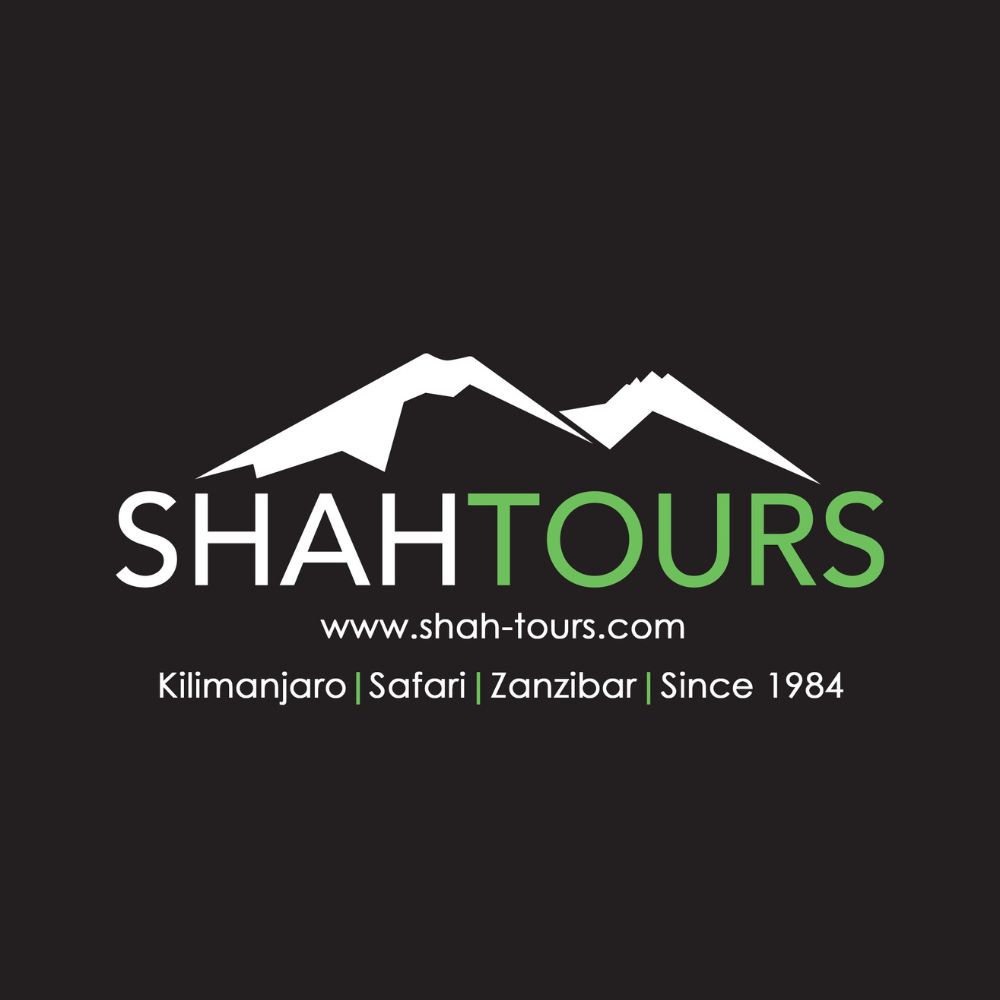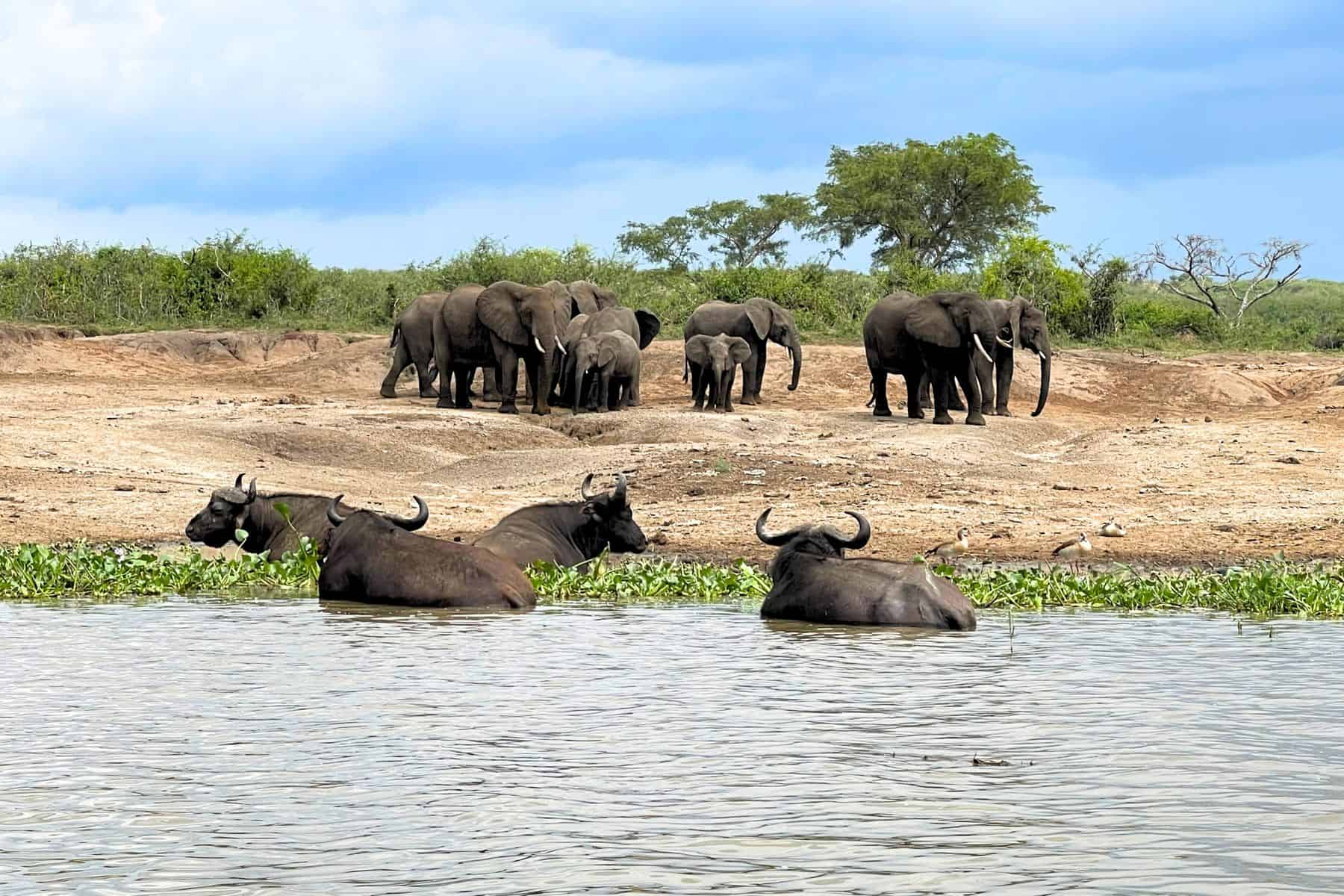 Float Through Queen Elizabeth National Park, Uganda
Float into the sunset in Queen Elizabeth National Park, Uganda.
Imagine ancient craters carved into gentle rolling hills and that's the landscape of northern Queen Elizabeth. The Kazinga Channel lies in the centre, its banks fertile with hippos, elephants and buffalo, while over 600 bird species soar overhead. That's more than any other national park in Uganda.
A popular route for a game drive heads through the Kasenyi sector, well-known for its lions that prey on the park's large population of Ugandan kob or antelope.
If you are very lucky, you may spot a giant forest hog Africa's largest pig, or even the elusive leopard.
Over lunch, try a community coffee tour in Kichwamba, learning everything about the bean from growing to roasting and packaging.
Afternoons are best spent taking a boat for a water safari on the Kazinga Channel that connects the two lakes of Edward and George.
The channel has over one hundred bird species and with the help of experienced guides, you're likely to see African skimmers, great white pelicans, spoonbills and a number of bee-eaters.
Hippos wallow at the edge of the water, Nile crocodiles bask in the sun and elephants lumber down to drink.
It's the perfect place for a sundowner, cocktail in hand.
How to do it
The best time to visit Uganda is between January and February and July until September. Fly to Entebbe airport and from there travel on via 4×4 Landcruiser or take a flight straight to Queen Elizabeth National Park.
Manya Africa Tours is a sustainable tour operator in Uganda that runs gorilla and cultural safaris with prices from £590 per person. A popular example is the 10 Day Highlights of Uganda Tour, with prices starting at approximately £3,130 per person. Find out more here.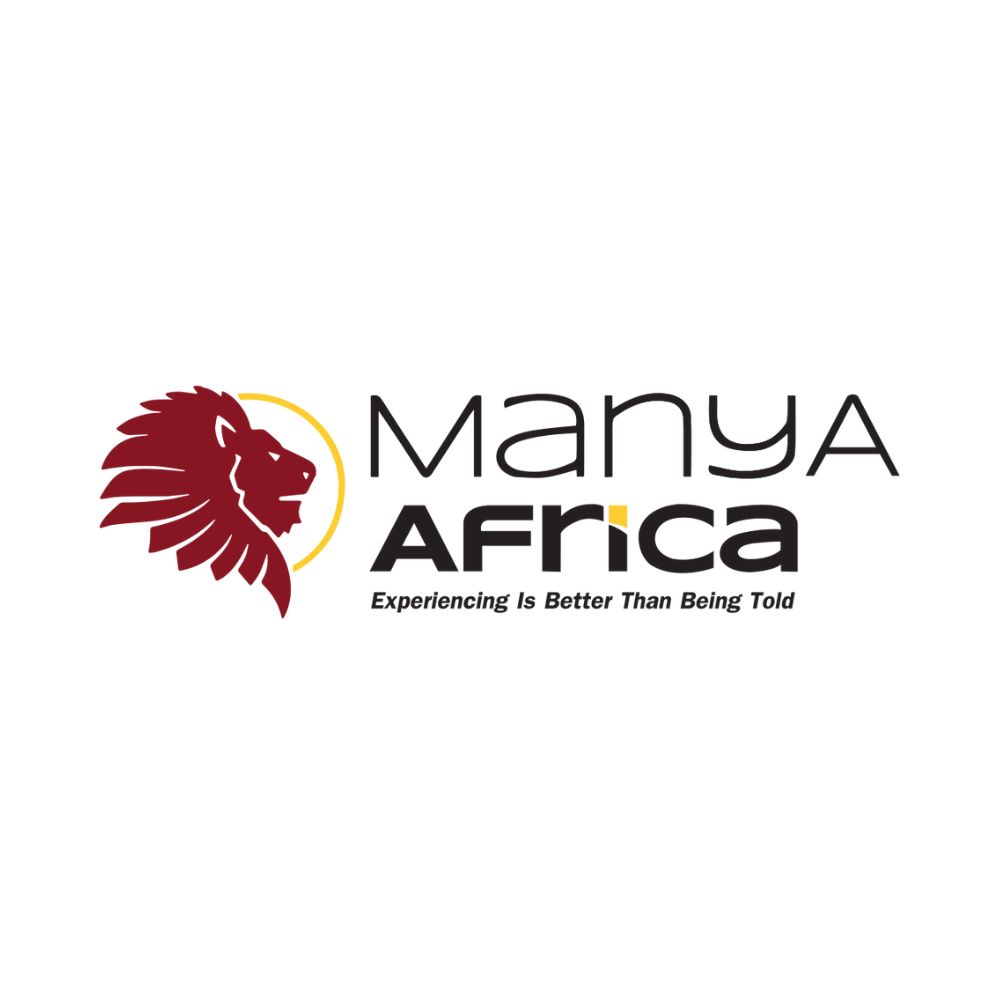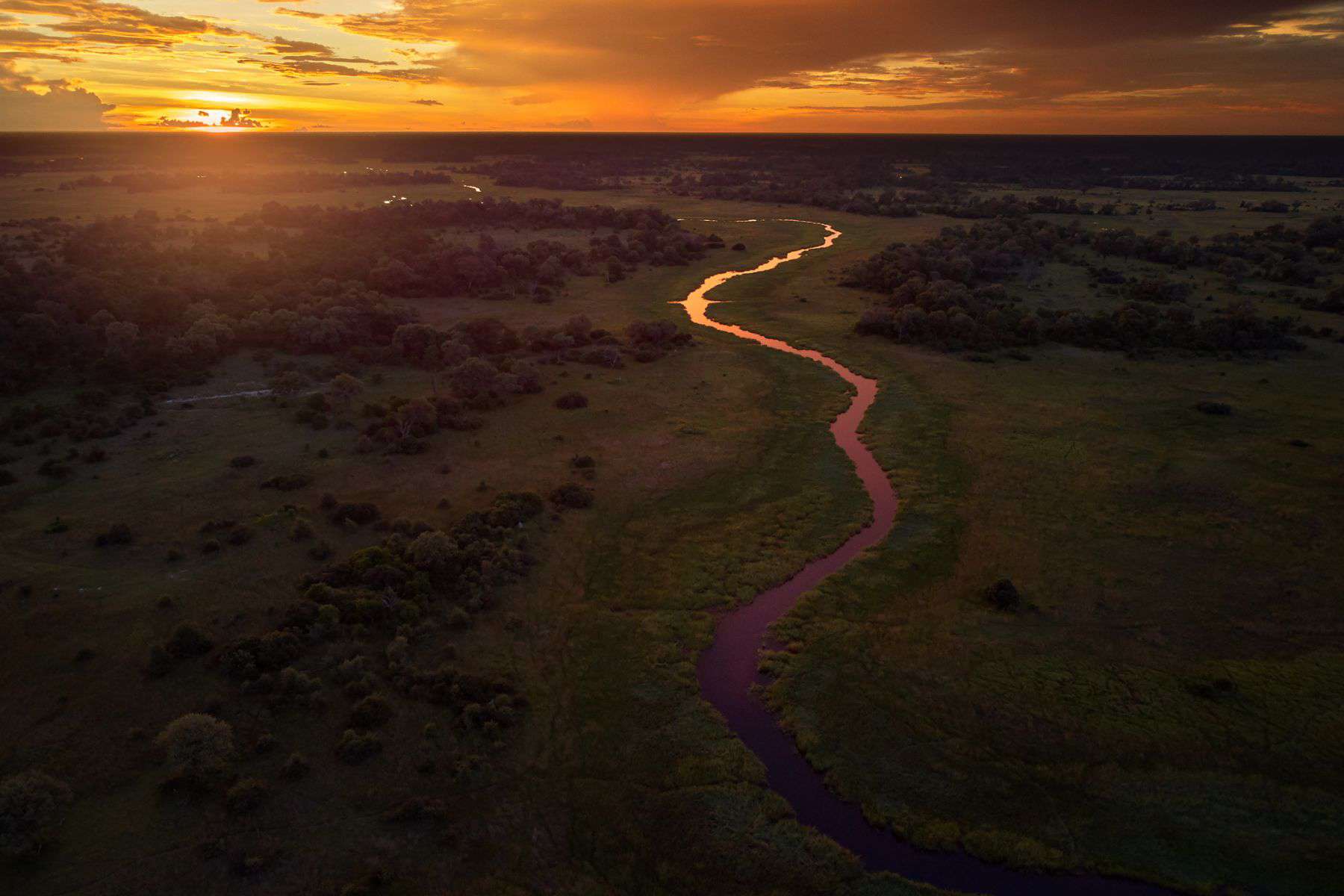 Go deep into the Okavango Delta, Botswana
Camp deep in the bush as you explore the largest delta on earth.
With a surface area of over 15,000 square kilometres, the Okavango is the largest inland delta in the world. Home to a vast array of wildlife, including elephants, lions and buffalo, the delta is a vital ecosystem that supports both animal and human life.
Keep your eyes peeled for the rare sitatunga antelope, leopard and endangered painted wolves. You may also see pangolins with the help of knowledgeable, carefully selected guides.
The birdlife in the delta is also a highlight of any safari here, with over 430 species calling the place home.
Spot the brightly coloured malachite kingfisher or the African fish eagle as they search for their next meal. There's even a chance to see the Pel's fishing owl, a bird sought after by birdwatchers from around the world.
A popular way to explore these waterways is by mokoro, a traditional wooden canoe. If that is still not enough, jump on a boat in Kasane and explore the Chobe river and its wildlife.
One of the best ways to explore the delta is to arrange a mobile camping safari where you camp deep in the bush. This way, there is no rush nor urgency to tick off big-game sightings. You avoid long drives to start and finish your day: you simply camp beneath the stars and wake up already present in the game-viewing areas.
How to do it
Botswana is a year-round destination. The drier seasons between June and September mean animals congregate around remaining water sources, but the wetter season between November and March offers lower prices, greener landscapes and animals birthing their young. The big cats dislike walking through wet grass so they can often be found lying down or walking in the roads.
Camp in spacious and comfortable tents with en-suite bush bathrooms, three course dinners and freshly baked bread and cakes cooked on fire and coal ovens.
Fly to Maun or Kasane international airports, usually via South Africa.
Letaka Safari's most popular mobile is a nine-night safari from Maun to Kasane, visiting three different areas of Moremi, Mababe Private Reserve and the famous Savuti region of Chobe National Park.
Prices start at £3,100 per person, and add-ons to Victoria Falls can be arranged. Contact info@letakasafaris.com for more.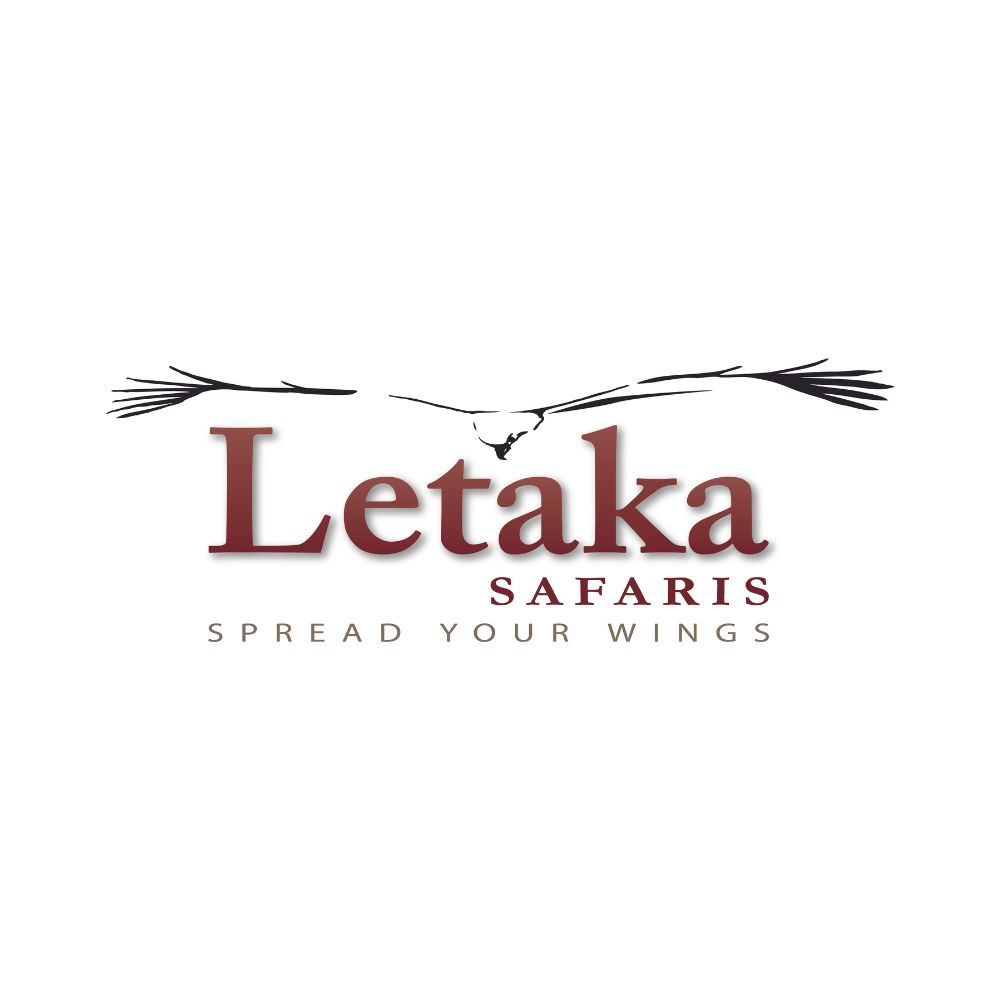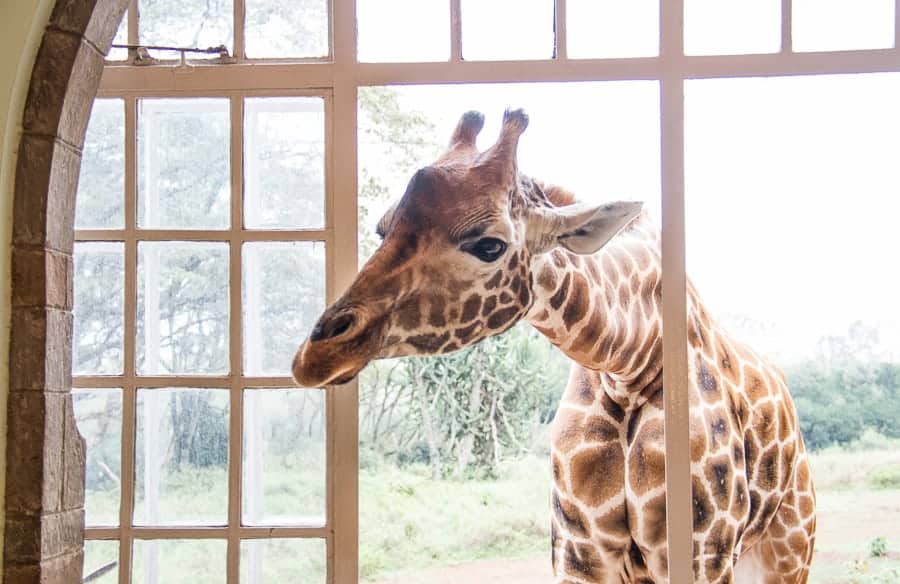 Breakfast with giraffes in Kenya
Take a different safari approach in Kenya and let the wildlife come to you.
Kenya is one of the world's best destinations for safaris, from the iconic savannahs of the Maasai Mara to the shadows of Mount Kilimanjaro. The Samburu National Reserve introduces travellers to unique species such as the Grévy's zebra, Somali ostrich and reticulated giraffe, as well as being the place that inspired the original Pride Rock.
But one of the most unusual safari experiences in Africa takes place close to the capital of Nairobi in a building inspired by a Scottish manor house.
Giraffe Manor dates back to the 1930s when Sir David Duncan, a Scottish entrepreneur, built his home in east Africa. However, it wasn't until the 1970s that the iconic connection with giraffes began.
The endangered Rothschild's giraffes, known for their distinctive coat patterns and graceful movements, found a safe haven in the manor grounds. They roam freely around the property, often leaning in through the windows to share breakfast with visitors.
Beyond the giraffes, the house sits within 12 acres of lush gardens. These have become home to a variety of indigenous wildlife, including warthogs, bushbucks and a plethora of bird species.
And the manor's conservation efforts extend beyond its immediate boundaries. It's partnered with the African Fund for Endangered Wildlife (AFEW), which strives to protect and preserve vulnerable species.
So, not only is a stay here a huge amount of fun but it also contributes to the ongoing conservation efforts to protect these remarkable creatures and their habitats.
Or, in other words, though she is small, she is mighty.
How to do it
The best time of year to visit is during the dry seasons, which typically occur from January to March and then from June to October. These months offer the most favourable weather conditions, with lower chances of rain and more comfortable temperatures for outdoor activities.
Fly to Nairobi and then take a 30-minute transfer from the airport. Make reservations well in advance, as this experience tends to book up quickly, especially during peak tourist seasons.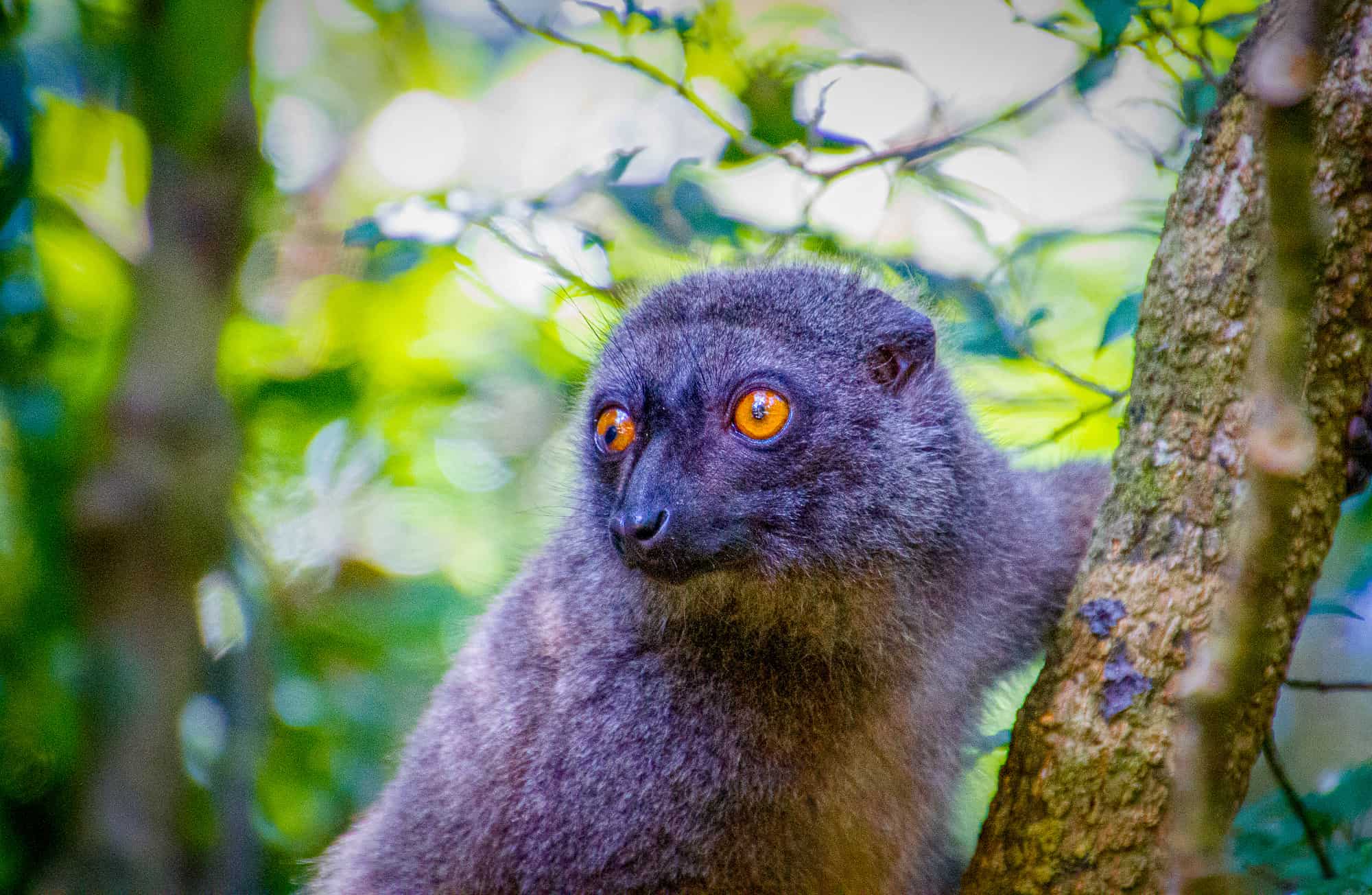 Leaping lemurs in north Madagascar
Swap the Big Five for colourful chameleons, cheeky lemurs and the unmistakable outline of the baobab tree in Madagascar.
With a staggering 90% of its species existing only on this island, Madagascar offers safaris like nowhere else on earth.
The country covers only 0.4% of the world's land surface yet it is home to around 5% of all known plant and animal species. This includes endemic chameleons with their astonishing ability for camouflage, whether in the trees of the Amber Mountain National Park or the city scenes of Diego Suarez.
Then there are lemurs: pint-sized mouse lemurs and majestic indri lemurs, renowned for their haunting vocals. You'll never forget them leaping over your head during a jagged Tsingy rock hike.
Roughly 260 bird species also live in Madagascar, of which more than 100 are exclusive to the island. Look out for the elusive Madagascar pochard and the Malagasy paradise flycatcher as you travel.
If you have time, not only does the surrounding Indian Ocean shelter a kaleidoscope of coral reefs and fish but humpback whales migrate along the coast as well.
Yet Madagascar's ecosystem is under threat. With approximately 95% of its original forests already lost, your visit, through a responsible operator, can actively contribute to conservation and protect the survival of these species.
How to do it
The best time to visit Madagascar is during its dry season from April to November. July to September are best for the humpback whale migration and the lemur mating season.
Connect with local airlines to reach remote safari destinations as road infrastructure can sometimes be limited. Additionally, keep in mind that flight schedules can vary, so book well in advance and coordinate with specialist tour operators to help navigate these challenges.
The capital, Antananarivo, is often the main entry point for international travel. However, Nosy Be in the north is a good alternative for its access to northern parks and beaches.
More Information About the Best Safaris in Africa
To make sure you get the most of your safari, you need to make sure that you go prepared. That's why we've put together a comprehensive safari packing list with everything you need for a successful safari – from sun-hat to sandals.
Still can't choose which safari is best for you? Here at Bradt, we've covered the continent of Africa extensively across dozens of different titles. To learn more about these safaris or more of what the continent has to offer, pick up a copy of one of our guidebooks from Africa here.
Or check out the options below…