This country has so many beautiful places waiting to be discovered by adventurers and nature-lovers. In fact, little-visited Gabon has everything to become Africa's next big ecotourism destination.

Sean Connolly, author of Gabon: The Bradt Travel Guide
Famously dubbed 'Africa's last Eden' – and, even more enticingly, 'the land of the surfing hippos' – Gabon is one of the world's most pristine ecotourism destinations. Much of the country is swathed in dense rainforest populated by chimpanzees and mandrill troops, while the remainder is grassy savannah, vast island-dotted lagoons and miles of white-sand beaches where gorillas and elephants can be seen strolling alongside the surf.
Gabon's national parks protect over 12% of the country and offer visitors a trip into Africa at its purest, where you can still enjoy wildlife and breathtaking natural beauty while having the place to yourself. Loango National Park has become synonymous with wildlife promenading on the beach, while outdoor enthusiasts can explore Ivindo National Park by taking a pirogue through the rainforest to the spectacular Koungou Falls. Birders are drawn to Akanda or Lopé National Park and whale watchers should head to Pongara. 
In fact, little-visited Gabon has so many beautiful places waiting to be discovered by adventurers and nature-lovers that one might almost forget that the country also offers a fascinating tradition of pre-animist culture, as well as some interesting remains from colonial times. The secret society Bwiti, whose initiates eat the hallucinogenic shrub of the iboga to facilitate contact with their ancestors and deepen their understanding of life, has always lured – and sometimes frightened – curious visitors. Another highlight is Albert Schweitzer's famous colonial hospital in the small town of Lambaréné, which is still functioning today.
Gabon is investing heavily in unlocking its touristic potential and the country aims to attract 100,000 visitors. It won't be long before these tourists arrive – so now is the perfect time to go.
Food and drink in Gabon
Food
It is possible to eat very well in Libreville and Port-Gentil if you can afford the international prices. Some of the world's most popular cuisines are readily available, notably Italian, Chinese and, of course, French. There are French-style boulangeries selling all manner of croissants and pastries, and the supermarkets are stocked with cheeses, wines and even meat and vegetables imported from France. The choice is supplemented by goods imported from Cameroon, Equatorial Guinea and South Africa.
In Libreville, Port-Gentil and other places where there are tourist restaurants and hotels, it is usual to find both European and African dishes on menus, and often tasty grillades (barbecued fish or meat) as well. In smaller towns and out-of-the-way places there may be a handful of small African restaurants or maquis. These tend to be Senegalese or Cameroonian, and the best serve generous portions of good food for not very much money.
The quickest and cheapest sources of prepared food, however, are les bédoumeuses. These are the women selling doughnuts, small brochettes of meat and filled baguettes on the street. Amazingly, fresh baguettes are sold every morning in just about every market in the country, no matter how remote. French baguettes are one of the Gabonese staples, alongside smoked or salted fish, manioc, plantain and rice.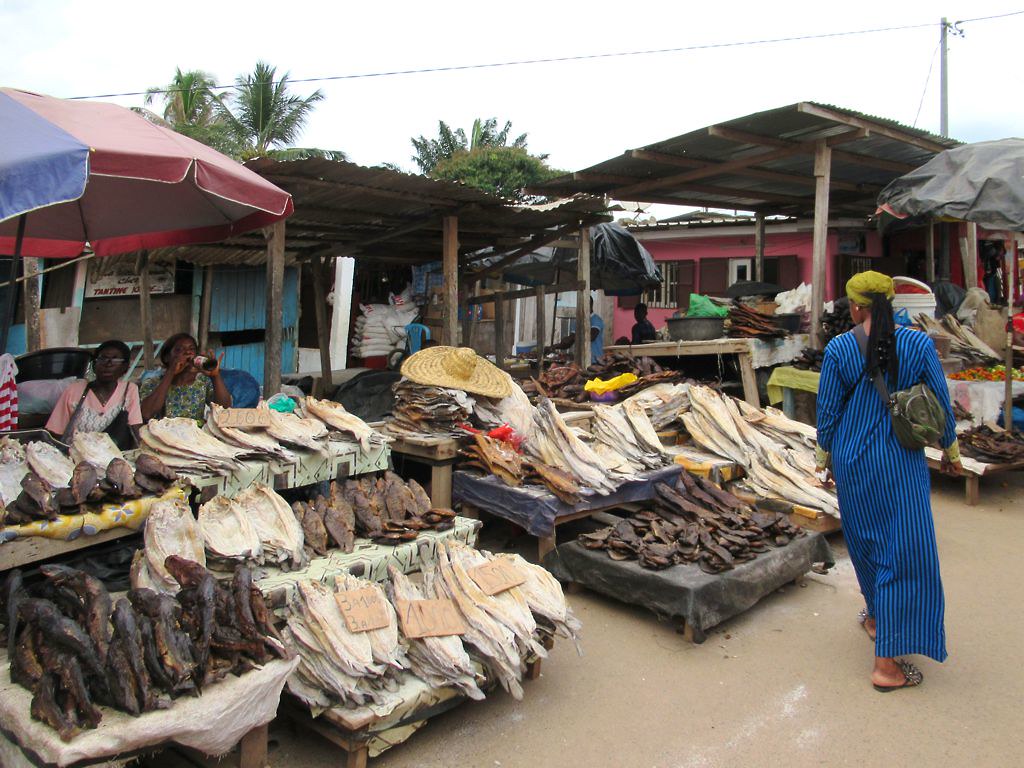 Fish-lovers will be in heaven in Gabon as fresh fish is available all over the country, from upmarket restaurants to local maquis. Gabonese-style crabes farcis (stuffed crabs; made from shredded crab meat cooked with onion, garlic, chilli, lemon juice, parsley and other spices then baked in the shell) are a must-try.
No meal is complete without piment, a very hot sauce made of peppers and herbs. Othr typical sauces are prepared with arachides (peanuts), nyembwe (the pulp of palm nuts) or odika (an oil-producing seed also known as chocolat). Chocolat in fact consists of crushed, fermented odika seeds. This paste of crushed seeds is stuffed into plastic bottles used as moulds, and dried until the chocolat is solid. Readymade chocolat can be found in the big supermarkets in Libreville.
Drink
Drinking is an extremely popular pastime and, particularly in rural areas, it's quite often easier to find a bar than something to eat. The local beer Régab, a light lager sold in 65cl bottles, is good value. Its brewery, the Société de Brasseries du Gabon (Sobraga, owned by the French Groupe Castel), is one of the country's biggest employers. Sobraga also brews Guinness, 33 Export, Castel and Beaufort under licence. Count on paying 600CFA for a Régab in the local wooden shack, rising to 1,000CFA in a mid-range bar or restaurant, and over 1,500CFA in an upmarket hotel or restaurant.
In rural areas, the ubiquitous palm wine is the usual tipple. It's extremely cheap and easy to produce by extracting the sap from a wine palm and leaving it to ferment over the course of a day. The wine produced is sweet in the morning, but starts to pack a punch by nightfall.
To be on the safe side, it is better not to drink the tap water in Gabon unless you have water-purifying tablets. Bottled water is widely available, as are beers, wines and spirits, and soft drinks (often simply – and somewhat confusingly – referred to as jus) like Coca-Cola, Sprite, Fanta, and local brand D'jino.
Health and safety in Gabon
Health
Gabon's medical facilities are relatively good. Most hospitals are public, but in the main cities (Libreville, Port-Gentil and Franceville) there are some good private clinics. The best known is without doubt Lambaréné's Albert Schweitzer Hospital, but better equipped to deal with emergencies are Port-Gentil's Clinique Mandji or Libreville's Polyclinique El-Rapha Clinique. Be aware that few doctors speak English. If you are not confident of your language level, you might want to enlist the help of someone to act as your translator. Note that consultation fees and laboratory tests are comparable to those in most Western countries. The US Embassy maintains a list of doctors here.
Pharmacies are omnipresent in larger cities and towns and commonly required medicines such as broad-spectrum antibiotics are widely available throughout the region, as are malaria cures and prophylactics. If you are on any medication prior to departure, or you have specific needs relating to a known medical condition (for instance if you are allergic to bee stings or prone to attacks of asthma), then you are strongly advised to bring any related drugs and devices with you. Sadly, there is a problem with counterfeiting drugs in Africa, Gabon included, so while pharmacists will be selling medicines in good faith, you would be wise to carry anything that you know you will need with you.
Sensible preparation will go a long way to ensuring your trip goes smoothly. Particularly for first-time visitors to Africa, this includes a visit to a travel clinic to discuss matters such as vaccinations and malaria prevention. All advice found online should be used in conjunction with expert advice received prior to or during travel.
Safety
Although Gabon is, by and large, a safe country in which few travellers experience any problems, it doesn't hurt to remain cautious and be prepared for potential dangers. Contrary to what you might expect, tropical disease, most notably malaria, poses the biggest safety threat at any time of year.
Serious crime, such as muggings and hold-ups, are comparatively rare, but travellers should guard against petty crime. As is the case anywhere in the world, pickpocketing and bag snatching can be a problem in busy areas like markets, buses and train stations. It's also worth being cautious in poorer areas and on isolated beaches, particularly around Libreville, and avoid walking on any beach at night. If you're headed to any of these places, it's best to take a few sensible precautions: keeping valuables safely stashed or – better yet – not bringing them at all. For the essentials you are carrying, simply work to make them less accessible – think money belt and front (buttoned) pockets.
Carry your passport with you at all times, particularly when travelling. Random controls are a feature of life in Gabon and foreigners can be a lucrative target. You may even hear some unpleasant stories of nights spent in jails for those without papers. These may not be usual (or may not even be true), but it's simply not worth the risk.
Female travellers
Travelling alone in Gabon does not pose any particular security problems for women; although, as anywhere in the world, there are always drageurs (scoundrels) on the prowl.
Generally speaking, Gabonese men may try to flirt, but usually a (fictitious) boyfriend or husband does the trick in losing their attention. And the extra attention you may receive will tend to be more annoying than dangerous. It's worth noting that in Gabon, revealing dress will increase the amount of this type of attention you receive.
LGBTQ+ travellers
In December 2008, Gabon co-sponsored and signed the nonbinding UN declaration on sexual orientation and gender identity, calling for the global decriminalisation of homosexuality – one of only six African countries to do so. Homosexuality is not explicitly illegal (in contrast to most African countries) but is definitely frowned upon. Discrimination is a problem and many people turn away from gay individuals who are open about their sexual identity. Predictably, you won't find a vibrant gay scene here.
Travelling with a disability
Gabon has no infrastructure that suits visitors with disabilities. There are no laws for providing access to transportation, buildings or services, and few buildings in the main cities have disabled access. Only the more luxurious buildings have lifts. Staff at hotels are generally not used to taking care of visitors with specific needs, and disability awareness still has some way to go.
Travel and visas in Gabon
Visas
Needless to say, you must ensure you have a valid passport, and one that is not due to expire for at least six months. An International Certificate of Vaccination against yellow fever is also necessary for entry into Gabon and is the first thing to be checked upon arrival.
Visas are required for all travellers. If flying into Gabon, you will either need to apply for a visa at a Gabonese embassy before departure or take advantage of the e-visa system (only available for travellers arriving by air to Libreville): both one-to-three-month single-entry (€70 plus €15 processing) and six-month multiple-entry (€185 plus €15 processing) visas can now be applied for online. After filling out the form and uploading the required documentation (passport and colour photo), you will receive an application receipt (reçu d'inscription) which, assuming your paperwork is in order, should be followed by a travel authorisation (autorisation d'entrée) within 72 hours. Print this and bring it to the airport, where you will receive the visa sticker and pay in euros (cash only) on arrival.
Once in Gabon, visa extensions (usually up to three months) can be arranged at the Direction Générale de la Documentation et de l'Immigration (Directorate General of Documentation and Immigration; DGDI; often known by its former acronym CEDOC – after Centre de la documentation; Zone Industrielle d'Oloumi, Libreville), but in the first instance it might be advisable to talk to a travel agent. 
Getting there and away
By air
For all intents and purposes, Gabon has only one international airport, Léon Mba International Airport in Libreville. Port-Gentil's airport can technically handle international flights, but at the time of writing this was limited to a twice-weekly connection to Pointe-Noire in the Republic of the Congo with Equaflight. There are also international connections between Franceville and Brazzaville, also in the Republic of the Congo, on a similar schedule with Afrijet.
To fly direct to Libreville from Europe, your options are basically Air France from Paris, or Turkish Airlines from Istanbul. The direct flight time from Paris is about 7 hours. Other easy connections include flying with Ethiopian Airlines via Addis Ababa, Royal Air Maroc via Casablanca, or Rwandair via Kigali. Flights are not known for being especially cheap, but it's often possible to fly from Europe for under €700 return, depending on the city of departure.
There are no direct connections from North America, so you'll have to transfer in via one of the above-mentioned cities.
There are regular flights to Libreville from other African countries, including Benin, Cameroon, Congo (Republic and Democratic Republic), Ivory Coast, Equatorial Guinea, Ethiopia, Kenya, Nigeria, Rwanda, Togo, and São Tomé and Príncipe.
By land
If you plan to enter Gabon overland you'll firstly need to acquire a visa in either a neighbouring country or your home country as, at the time of writing, visas weren't available at land borders. The most popular route for overlanders involves entering Gabon from the north and crossing the Ntem River, which forms a natural border with Cameroon. There are two crossings in the northwest corner of Woleu-Ntem province, with the most popular being at the north end of the N2 between Eboro (Gabon) and Abang-Minko (Cameroon). Alternatively, there is a lesser-used but still reasonably busy crossing between Meyo-Kye (Gabon) and Kye-Ossi (Cameroon). Both crossings are 25–30km away from Bitam, which is reachable on surfaced roads.
Your passport, visa and hotel booking will be examined at the border checkpoint, but you must formalise your stay with a passport stamp from immigration in Bitam. (If you're leaving Gabon via this route, don't forget to get your exit stamp from the same immigration office.) Border formalities in Cameroon are carried out in Ambam. There is also a remote and little-used crossing 20km north of Minvoul between Nsak (Gabon) and Aboulou (Cameroon).
By sea
There are a few boats that regularly take passengers between Port Môle in Libreville and other regional ports. Société Hawa runs large passenger boats to Douala (Cameroon), Calabar (Nigeria), Cotonou (Benin) and Lomé (Togo). Schedules change, so call or visit their bureau at Port Môle for upcoming departures.
Otherwise, freight boats bound for Libreville will sometimes take paying passengers. These usually leave from Bata (Equatorial Guinea), Abidjan (Ivory Coast), São Tomé and, most frequently of all, Douala (Cameroon). Crossings are irregular and you would need to make enquiries at the boats docked at the ports and negotiate with the captain. Prepare for a rough ride and take more food and drink than you think you will need.
Your only other option for getting to Gabon by water is with a pirogue (5,000CFA) from Cogo in Equatorial Guinea, which sits 15km up the Muni River from Cocobeach in Gabon.
Getting around
Getting from place to place in Gabon can be difficult, time-consuming and expensive; more often than not, it's all three. Despite this, it can also be a fantastic way to see the country and meet its people.
By air
Flight schedules change frequently and with little notice and airlines should be contacted directly for the most up-to-date information. They usually have offices in town as well as in the airports. Flying around Gabon isn't cheap. Depending on the distance and the airline, a one-way trip can cost 70,000–150,000CFA and a return flight will be double that.
At the time of writing, there were three airline companies serving the interior, of which Afrijet is by far the most reliable.
If you have the funds, hiring your own light aircraft will give you even greater flexibility. It's expensive, but the views are amazing – that is, unless weather conditions force the pilot to fly above the clouds. Seeing the rainforest from 10 to 100m above is much more than a means of getting to your destination, it is an attraction in itself. Make enquiries with Afrijet or a tour operator.
By rail
Gabon's only railway, the Transgabonais (Trans-Gabon Railway), bisects the country east–west, running from Libreville through over 20 stations to its terminus, Franceville. It plays a crucial role in the country's economy and in linking the capital to rural areas. The railroad is administered by the Société d'Exploitation du Transgabonais (SETRAG).
SETRAG runs two types of train. The Train Omnibus l'Equateur links all 21 stations between Libreville and Franceville; the Train Express Trans-Ogooué stops only in Ndjolé, Lopé, Booué, Ivindo, Lastoursville and Moanda. The cheaper (and slower) Omnibus leaves Libreville on Tuesdays, Thursdays and Sundays, and the faster (and more expensive) Express departs on Mondays, Wednesdays and Fridays. According to the timetable, all trains depart at 18.50 and the fast train gets you to Franceville in 12½ hours, while the Omnibus needs 1 hour more. In reality, delays are chronic and a delayed departure followed by a 14–16-hour journey time on either train is more likely.
By road
Despite remaining challenges, Gabon's infrastructure sector has seen large improvements since President Ali Bongo took over. When he came to power, only 10% of Gabon's 9,000km of roads were tarred and only 20% of the untarred roads were considered 'good'. Although the government missed their stated objective of tarring 3,600km of road by 2016, Ali Bongo's ten-year administration has seen more roads surfaced than the entirety of his father's 41-year tenure.
Major renovation of the road between Libreville and Ntoum, currently a main bottleneck for all incoming and outgoing traffic, was underway at the time this guide went to print, and the first stage of the road between Libreville and Port- Gentil (between Port-Gentil and Omboué) will be officially inaugurated at the end of 2019.
No matter how you get around on Gabon's roads, checkpoints and roadblocks are a fact of life here and will inevitably slow you down. It's not uncommon for officials to try and catch you on a mistake (or simply invent one) in order to attempt to solicit a bribe, so make sure your paperwork is in order and always carry your passport. To avoid unnecessary hassle, also carry your international immunisation record (yellow booklet).
By boat
Pirogues, or dugout canoes, are the traditional method of transport wherever there is water. Increasingly, pirogues are now motorised. A man who directs a pirogue is called a piroguier, or a pagayeur, after the pagaye or pole used in traditional pirogues. Ferries run between Libreville and Port-Gentil and between Port-Gentil and Lambaréné.
When to visit Gabon
Climate
Like all equatorial regions, Gabon's is a tropical climate. It's hot and humid all year-round, averaging 26°C and 85% humidity, with a typical annual rainfall of 2.51m. The climate does of course vary slightly depending on where you are. Thanks to the trade winds, the humidity on the coast is less intense, and there is less rain the further south you head. Broadly speaking, Gabon has two main seasons: a long rainy season between February and May, followed by a long dry season from late May to mid-September. The rest of the year is made up of two shorter seasons: a rainy season from late September to November (the month with the highest average rainfall) and a dry season from December to January.
What to see and do in Gabon
Fernan Vaz Lagoon
A trip to the Fernan Vaz Lagoon is one of the highlights of any exploration of the Ogooué-Maritime region and, with the opening of a new road from Port-Gentil, it is more accessible than ever. The setting is delightfully dramatic, with the lagoon's dark waters ringed by an impossibly green and vegetated shore.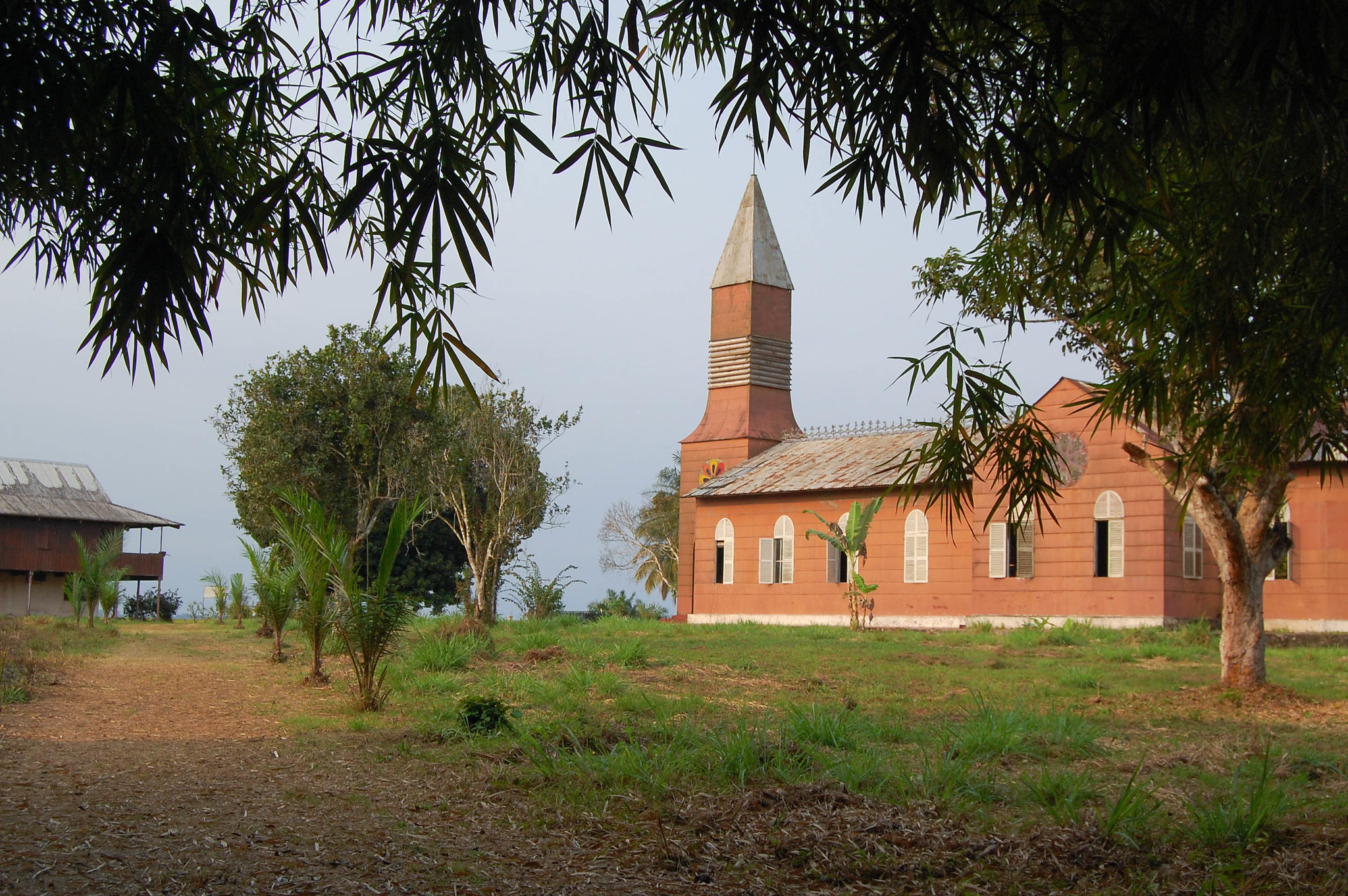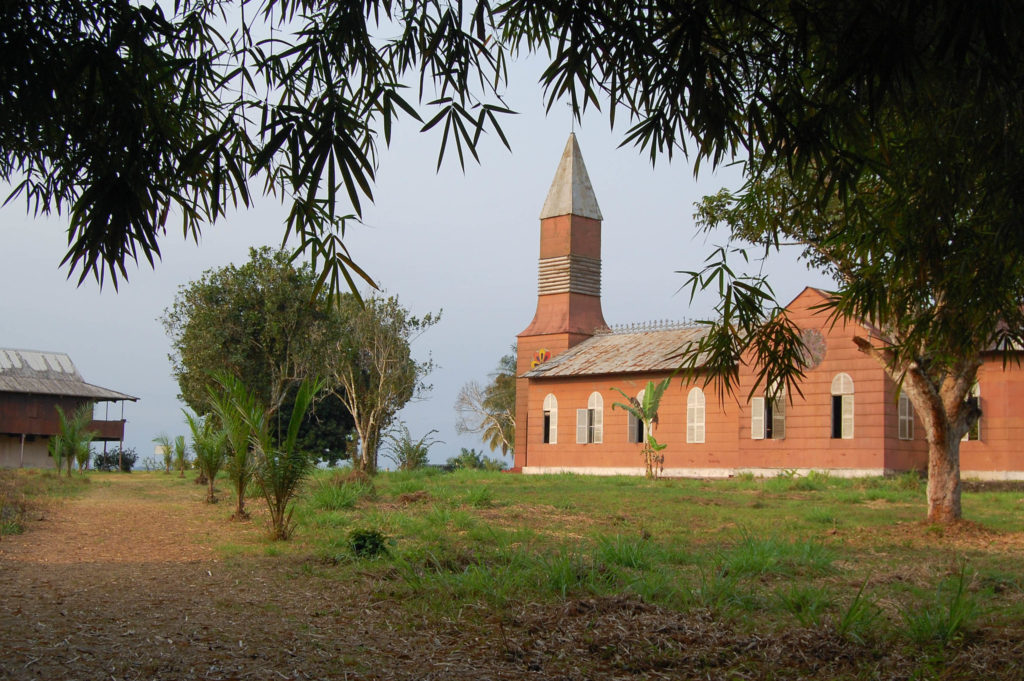 The lagoon takes its name from the Portuguese sailor Fernão Vaz, who discovered it at the end of the 15th century, but its most famous landmark, the Mission Sainte-Anne and its rust-red église, dates from four centuries later. The church was built in 1889, the same year as the Eiffel Tower, and, unlikely as it may seem, there's actually a connection. Look no further than Gustav Eiffel himself, who shipped the plans and materials all the way from Paris at the behest of Mrs Bichet, the mother of Sainte-Anne's founding priest and a wealthy woman with Paris connections. The church stands tall and elegant, the metal worn to a deep, rusty red over the years.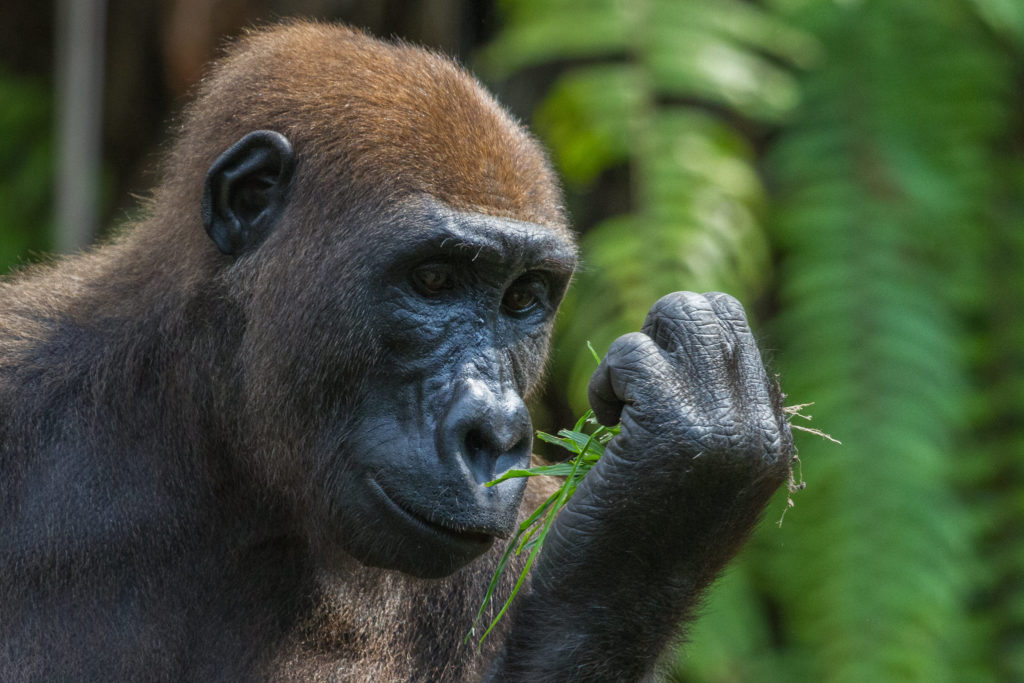 Today, the lagoon is also home to the commendable Fernan-Vaz Gorilla Project, which has been caring for orphaned gorillas since 2001. Situated on Île Evengué-Ezango (popularly known as Île aux Gorilles), the project runs a sanctuary and reintroduction centre. The four gorillas in the sanctuary, a forested enclosure on the island, act as conservation ambassadors to help educate national and international visitors on the plight of great apes. The rehabilitation centre is located on nearby Île Oriquet, away from human exposure, where eight orphaned gorillas currently reside. The aim is to reintroduce them back into the wild. The PGFA base camp is located at Mpando (on the mainland,) just 600m across from Oriquet Island. Visits generally last about 90 minutes, including a short introduction to the centre.
Ivindo National Park
Traversed in the north by the black waters of the Ivindo River – the Ogooué's largest tributary – and by the little-explored Djidji (Dilo) and Langoué rivers to the south, the 300,000ha of Ivindo National Park are among Gabon's wildest and most spectacular. Southwest of Makokou, the Ivindo's strikingly dark, tannic waters widen and break up into a labyrinth of channels and rapids flowing around hundreds of rocky islets, culminating in the phenomenal display of the Chutes de Koungou: a complex of waterfalls nearly 2km wide, broken up into four levels and three separate sets of cascades. These impressive falls, with a drop of over 50m, are the highest in equatorial Africa and of great spiritual value to local people. Intensely vegetated islands dot the river here, with some as small as individual trees that seem to grow directly out of the falls.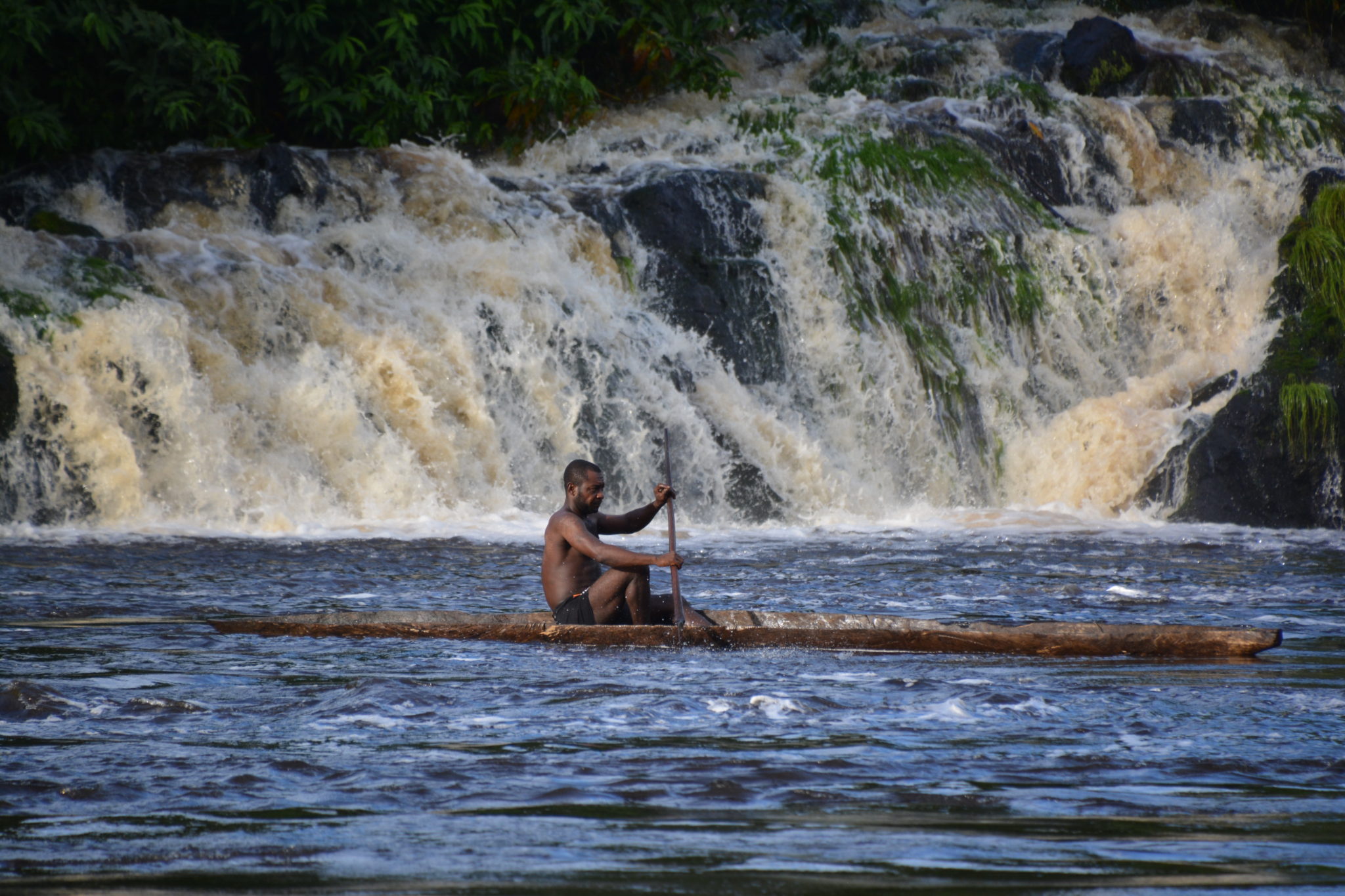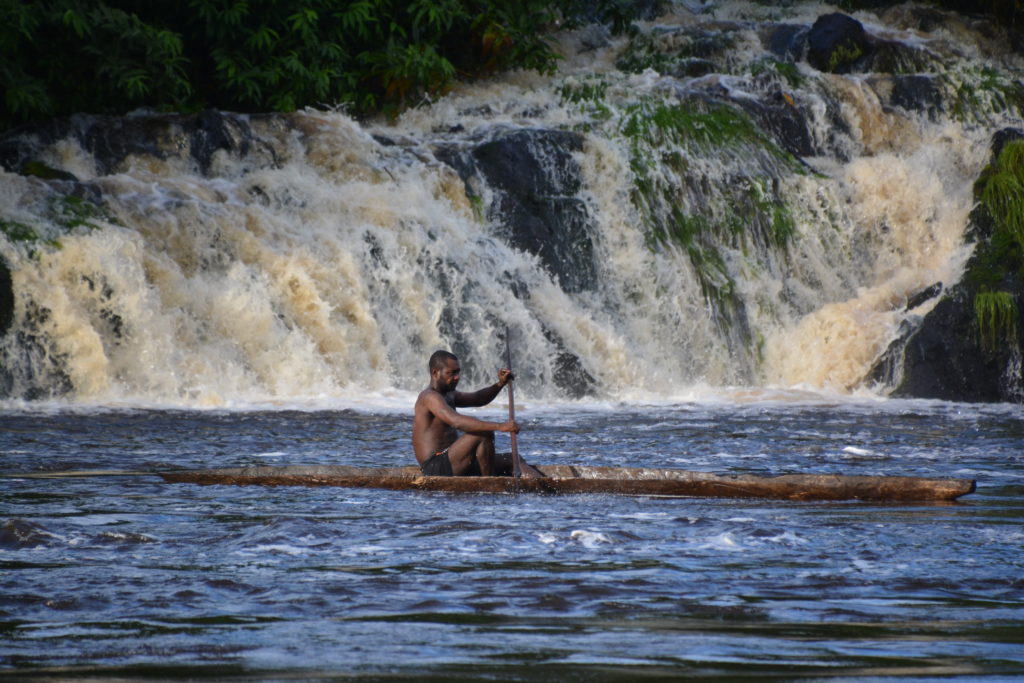 A pirogue trip through the forest to the Koungou Falls provides an exhilarating introduction to the wilderness, with plenty of opportunities to glimpse birds, monkeys and hippos. More than 430 species of bird, including large concentrations of African grey parrots, are recorded as living in the Ivindo Basin, making it one of the most rewarding bird-spotting regions in Africa. Underwater, the Ivindo's ichthyological fauna changes significantly above and below the falls, as most fish are unable to cross the natural barrier formed by the rapids.
Léconi Canyons
The small town of Léconi (population 7,300) sits just east of its namesake Léconi River (home to a good spot for swimming) and is a convenient base from which to visit the Léconi Canyons (eroded sand escarpments) and Léconi Park. There are three named canyons in the area, that are individually named after their colours (red, white and green).
By far the most visited of the three, the Canyon Rouge (also known as Canyon Rose or the Cirque de Lékoni) is fortunately said to be the prettiest of the three. It sits less than 10km southeast of Léconi town, though the last 5km are on a sandy track, so a 4×4 is required. It may be useful to have a guide in the rainy season (just ask at your hotel). The track emerges at the lip of a cliff without warning (so drive carefully), and you'll find yourself looking down into twin canyons – the larger 'male' canyon and the smaller 'female' one behind. There is a trail along the edge of the male canyon, leading to the female one. According to local belief, the canyons are home to spirits and those who enter will never return. More prosaically, don't leave valuables unattended in your vehicle, as they may be gone if and when you return. The lake beyond is the Lac aux Caïmans, which was once home to a large population of crocodile, though hunters have ensured that there are very few here anymore.
Libreville
Gabon's capital lies in the far northwest of the country, splayed haphazardly along the shores of the Atlantic Ocean for close to 30km. Libreville – or Elbévé, as the locals call their home town (just pronounce L-B-V in French) – is a beguiling hodgepodge of a city: a grab-bag mix of gleaming, vainglorious government buildings, modern tower blocks turned black with tropical mould, and singlestorey shops and tin-roofed shacks of the style found across the African continent. While the architecture may seem incoherent, the welcome is well established – Libreville is a laid-back capital city and the Librevilleois who call it home are warm, genuine, and inevitably intrigued to hear that you've come to their town as a tourist.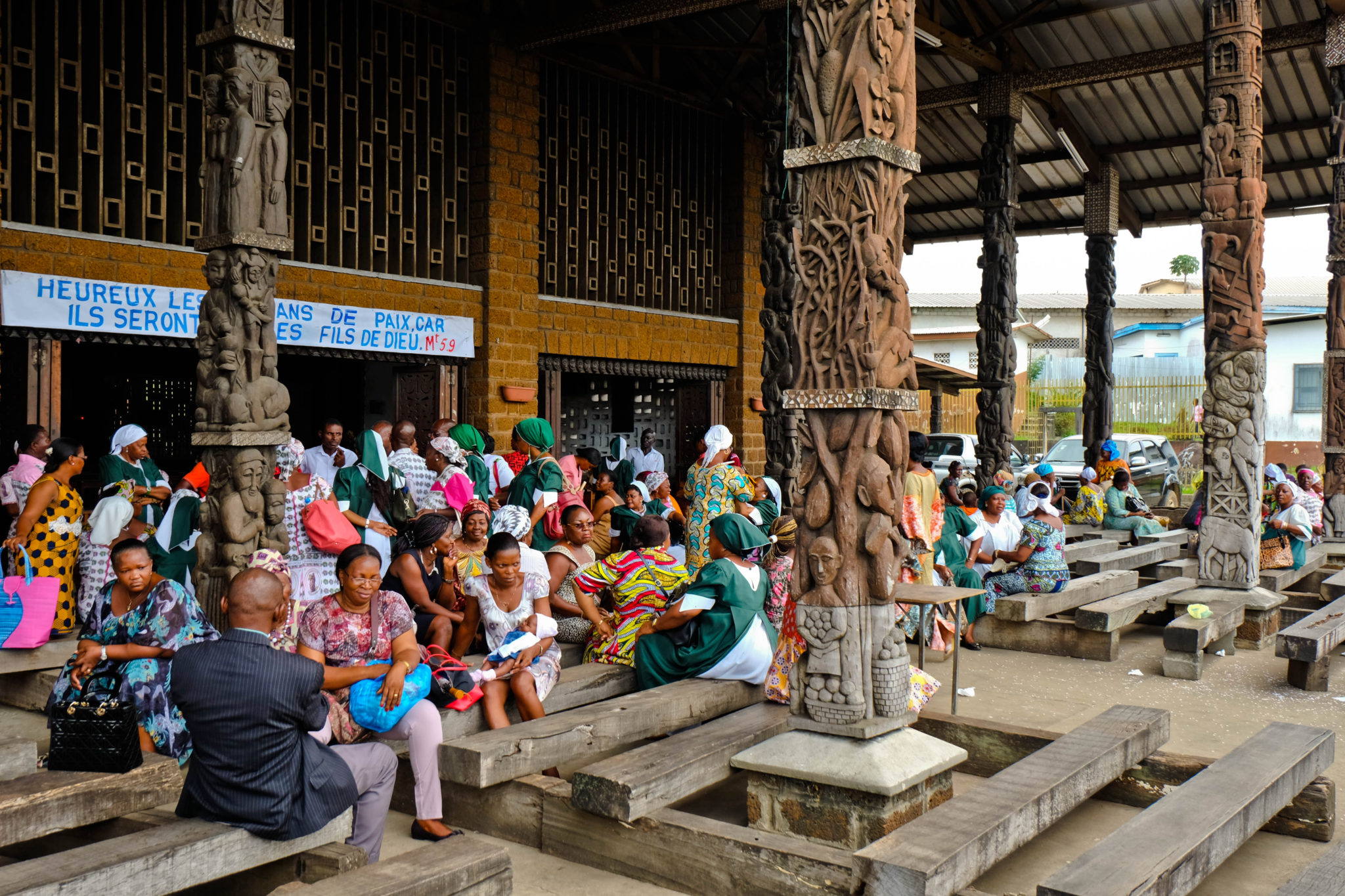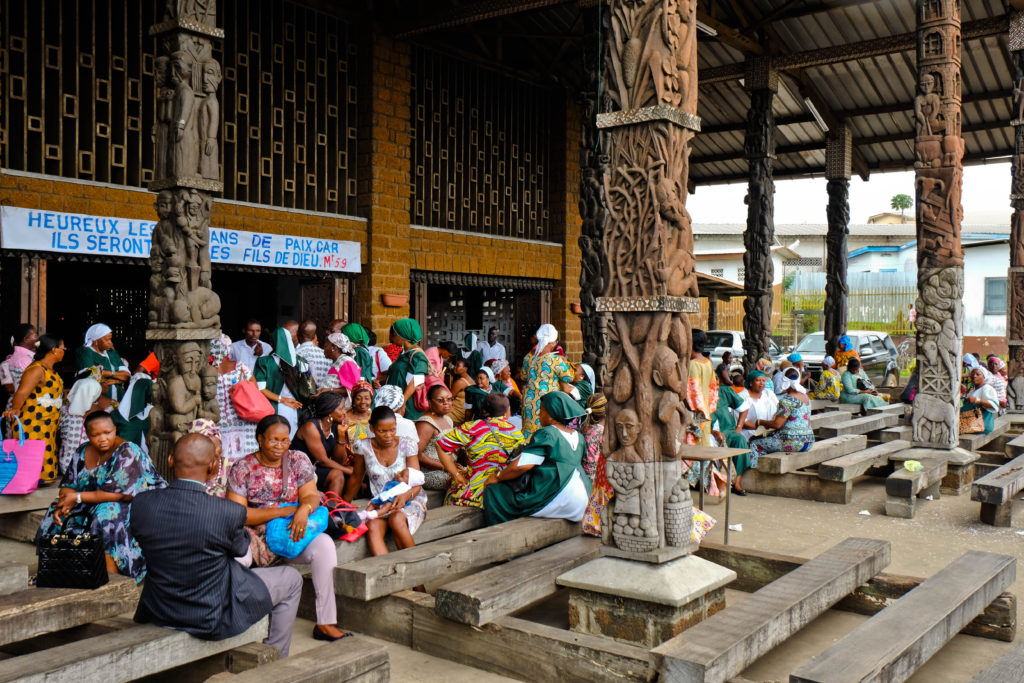 Arriving by air in the daytime offers a fantastic view over the riotous greenery and labyrinthine creeks of Akanda National Park to the north, and by night you see the city's isolated glow – surrounded by the Atlantic's inky blackness to the west and Gabon's famous forests to the east. You can sometimes even spot the eerie fires of oil platforms burning off excess natural gas offshore. The runway is no more than 500m from the palm-studded shore, and the tropical humidity will have you in its pillowy grasp before you're down the boarding stairs. From here, the city is your oyster, and Libreville has a little something for everyone, whether you're after glittering nightclubs and fine gastronomy or traditional art and secretive ceremony.
Loango National Park
Loango National Park is the jewel in the crown of Gabon's 13 parks and offers one of the world's most exhilarating safari experiences, thanks to its irresistible combination of scenery and wildlife. With more than 175km of uninhabited shoreline, it is widely regarded as one of Africa's last great coastal wildernesses. Lagoons, forests, savannahs and wetlands all come together within the park's 1,500km2.
Loango's endless beach is one of the few places in the world where buffalo and forest elephant still have access to the sea, and even gorilla families are occasionally seen foraging in beachside trees. The park is also home to the legendary 'surfing hippos', memorably captured on film by National Geographic photographer Michael Nichols in 2004. In season, humpbacks and dolphins may be seen frolicking in the warm equatorial waters of the Atlantic Ocean just offshore. Many rare bird species have also been spotted here, including Forbes's plover, Loan go weaver, quail finch, rosy bee-eaters and Congo River martins. The park is a paradise for lovers of sport fishing and record catches of tarpon, as well as barracuda, rouge, and big sharks are possible here.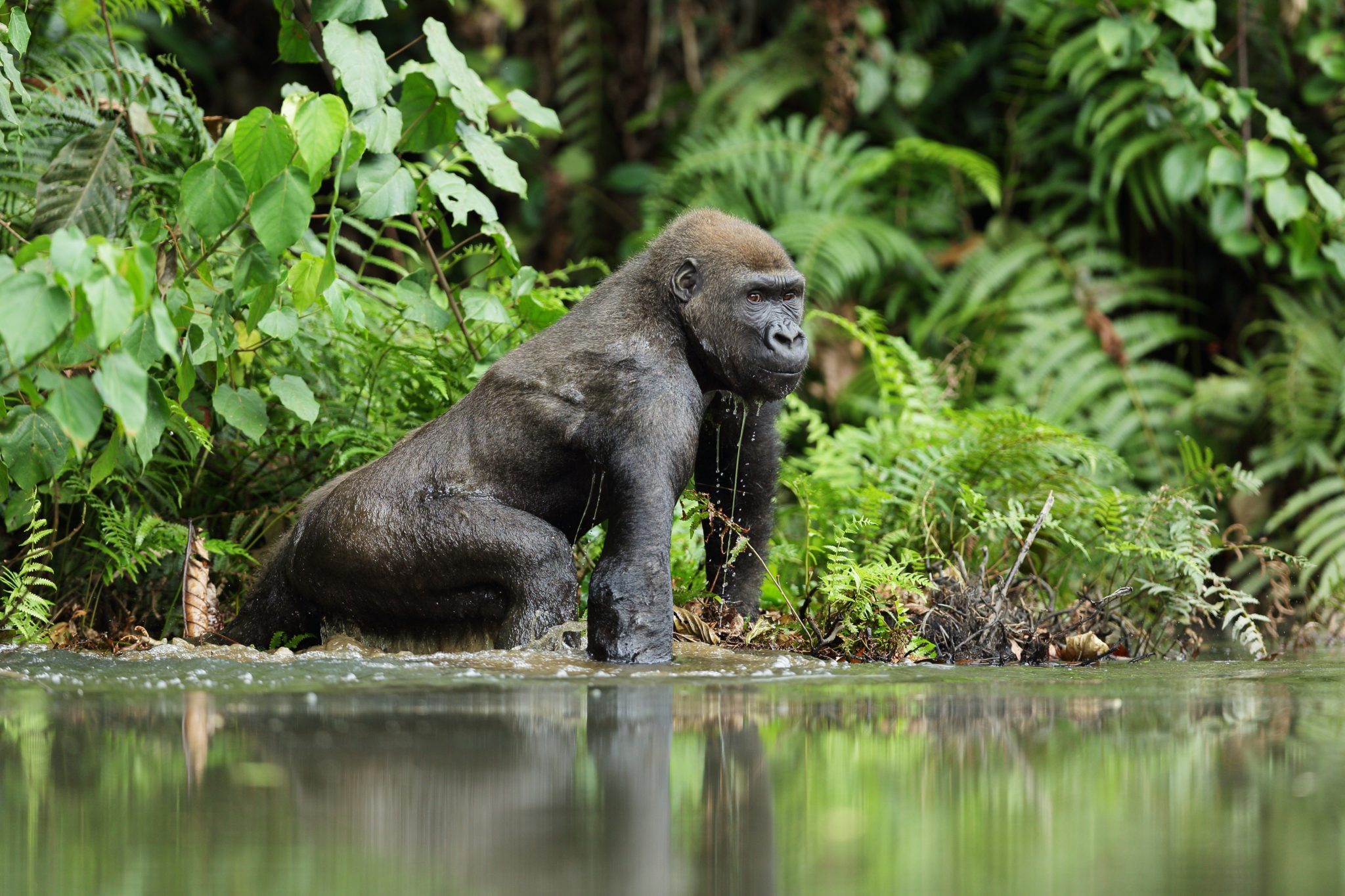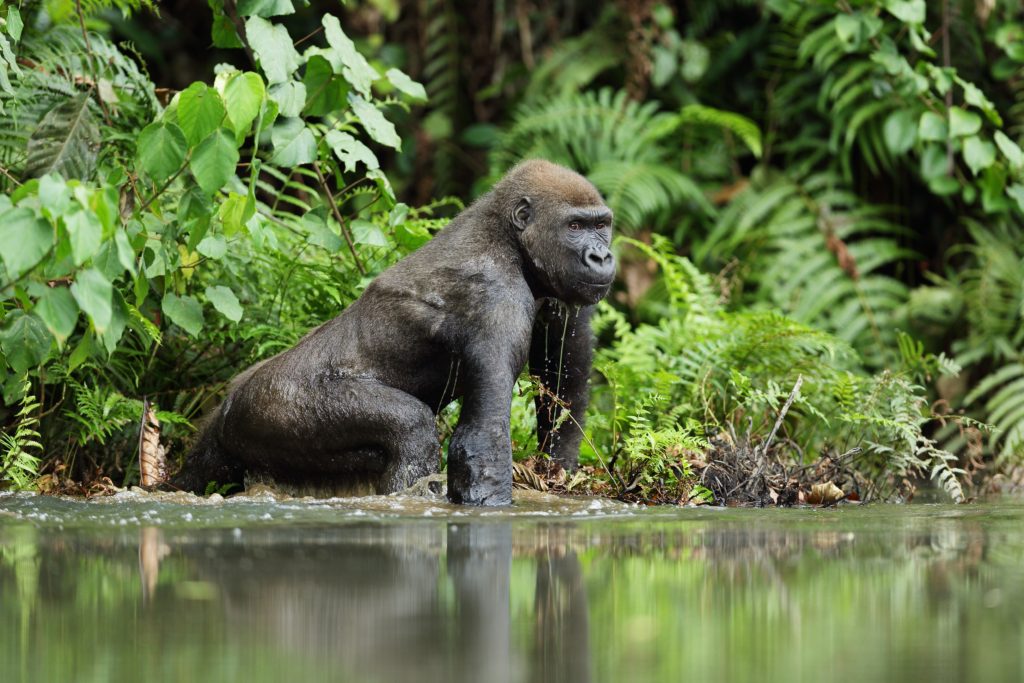 Loango's attractions change depending on the time of year but, regardless of season, the park is worth at least two or three days of your time, should your budget allow. The whale season begins around mid-July and continues through to mid-September, the tarpon fishing season lasts from October to mid-November, and the turtle season is October to mid-January. For the best chance of seeing elephant wandering the white-sand beaches, visit during the rainy season from October to April. At all times, you're likely to see at least some of the following: buffalo, hippo, crocodile, manatee, elephant, chimpanzee and gorilla.
Lopé National Park
Lopé National Park is a vast expanse totalling 485,000ha. Bordered by the majestic Ogooué to the north, the Offoué to the east, the du Chaillu Mountains in the south and the Mingoué River to the west, more than 1,500 plant species have been recorded here, of which 40 represent new species for Gabon.
Lopé is also home to 412 of the 700 species of birds recorded in the country, including seven kinds of hornbill, three forest kingfishers and the vulnerable grey-necked picathartes.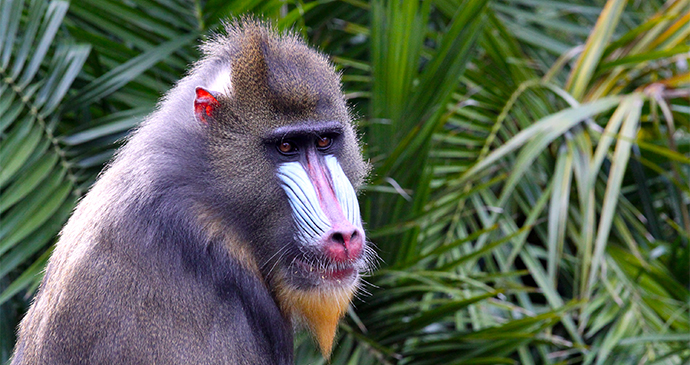 The largest known wild primate gathering – 1,350 mandrills in one great foraging group – was recorded here in 1996. Mandrills are particularly visible in the dry season (July–August), when they hang around in the north of the reserve for up to two weeks at a time. No-one knows why they gather in such large groups. Besides mandrill, there are large gorilla and chimpanzee populations.
The first thing to strike you as you arrive at Lopé is the dramatic patchwork landscape of open savannah and dense rainforest. The explanation for this landscape lies in the last ice cap in northern Europe, 18,000 years ago, when the cooler, drier climate caused great stretches of tropical rainforest to disappear.
Moukalaba-Doudou National Park
Gabon's third largest national park, the 503,000ha Moukalaba-Doudou is a rugged area with a diverse range of habitats, from tropical rainforest and grassy savannahs to papyrus swamps. Running between the Moukalaba River to the east and the Ndogo Lagoon to the west, the park also covers the Doudou Mountains. This is the largest mountain range in southwestern Gabon, reaching an altitude of approximately 700m. While the Doudou Mountains were logged from the 1960s until the 1980s, the area is now completely uninhabited.
With an estimated population of almost 5,000 chimpanzees and gorillas, Moukalaba-Doudou has some of the highest densities of primates in Gabon, making it one of the country's most promising gorilla-tourism sites. The best time of the year to see primates is during the dry season, between June and September. Gorilla trekking visits are possible and, while accessing the park is not exactly easy, they are well worth the effort.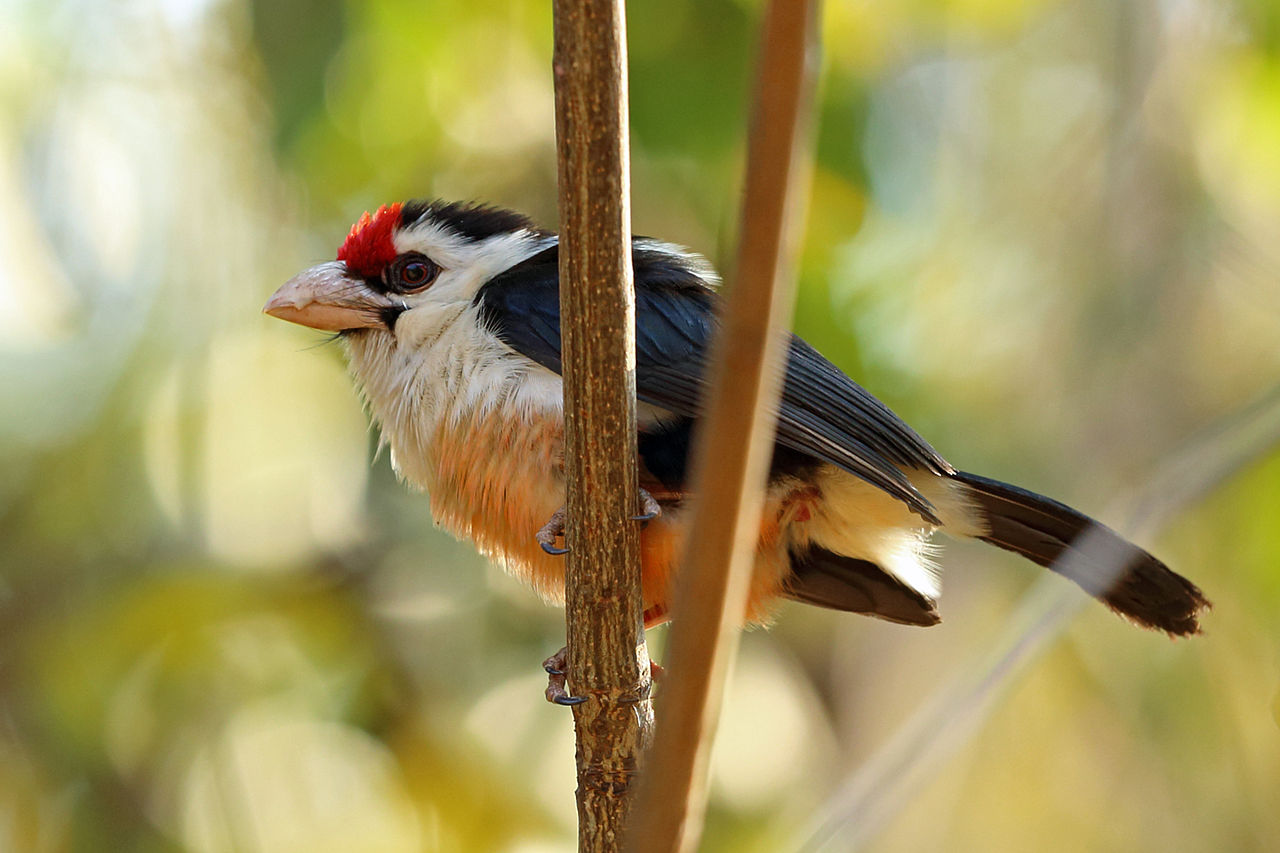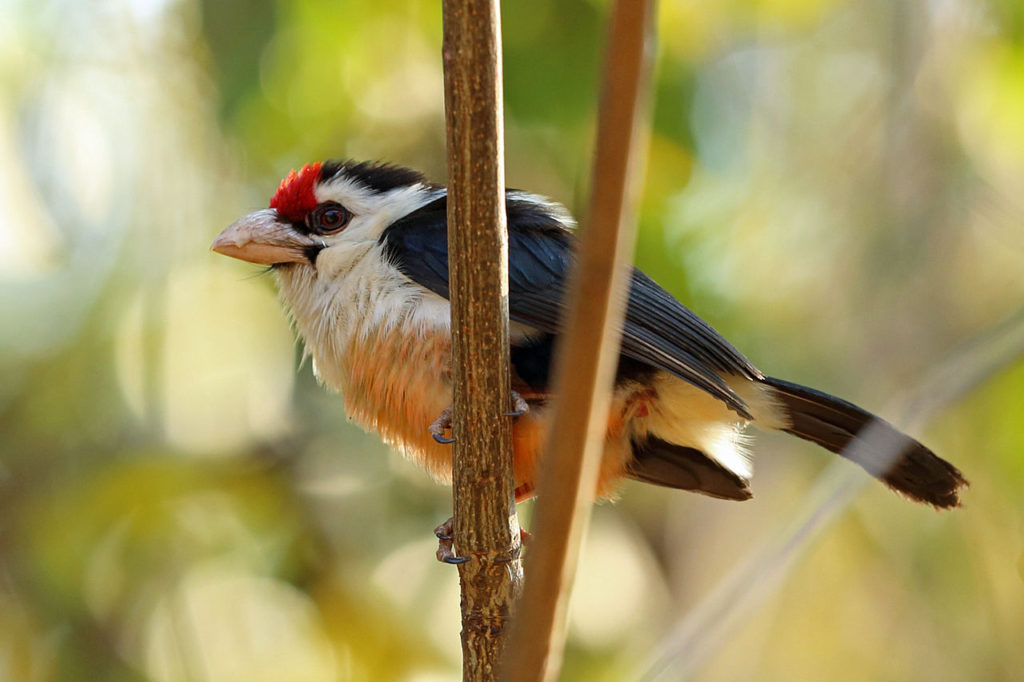 Former logging sites are now abundant with succulent marantaceae plants, a major food source for gorilla as well as forest elephant and other species. Furthermore, the savannahs near Doussala are the only place in Gabon where herds of common cobe (waterbuck) are found. The park is also a remarkable area for birders; more than 380 species (many of them unique) have been spotted here, including the vermiculated fishing owl, black-backed barbet, black-headed batis, fiery-breasted bush-shrike, brown twinspot and some rare swallows.
Pongara National Park
One of Gabon's most accessible parks, Pongara National Park is astonishingly beautiful. Extending for 870km2 over much of the Pointe Denis peninsula and the riverine landscapes of the southern Gabon Estuary, it was granted protected status because of its diverse scenery – vast mangrove flats, forest, savannah, and of course the beach itself. It harbours a rich and varied birdlife, including vulnerable Damara terns. The beach at Pointe Pongara, where the estuary meets the ocean, is famous for the large number of vulnerable leatherback turtles that crawl ashore to lay their eggs. Pongara's mangroves are full of shrimp and young saltwater fish. Its forests have remnant populations of monkey, buffalo, duiker and even a few chimpanzee and elephant.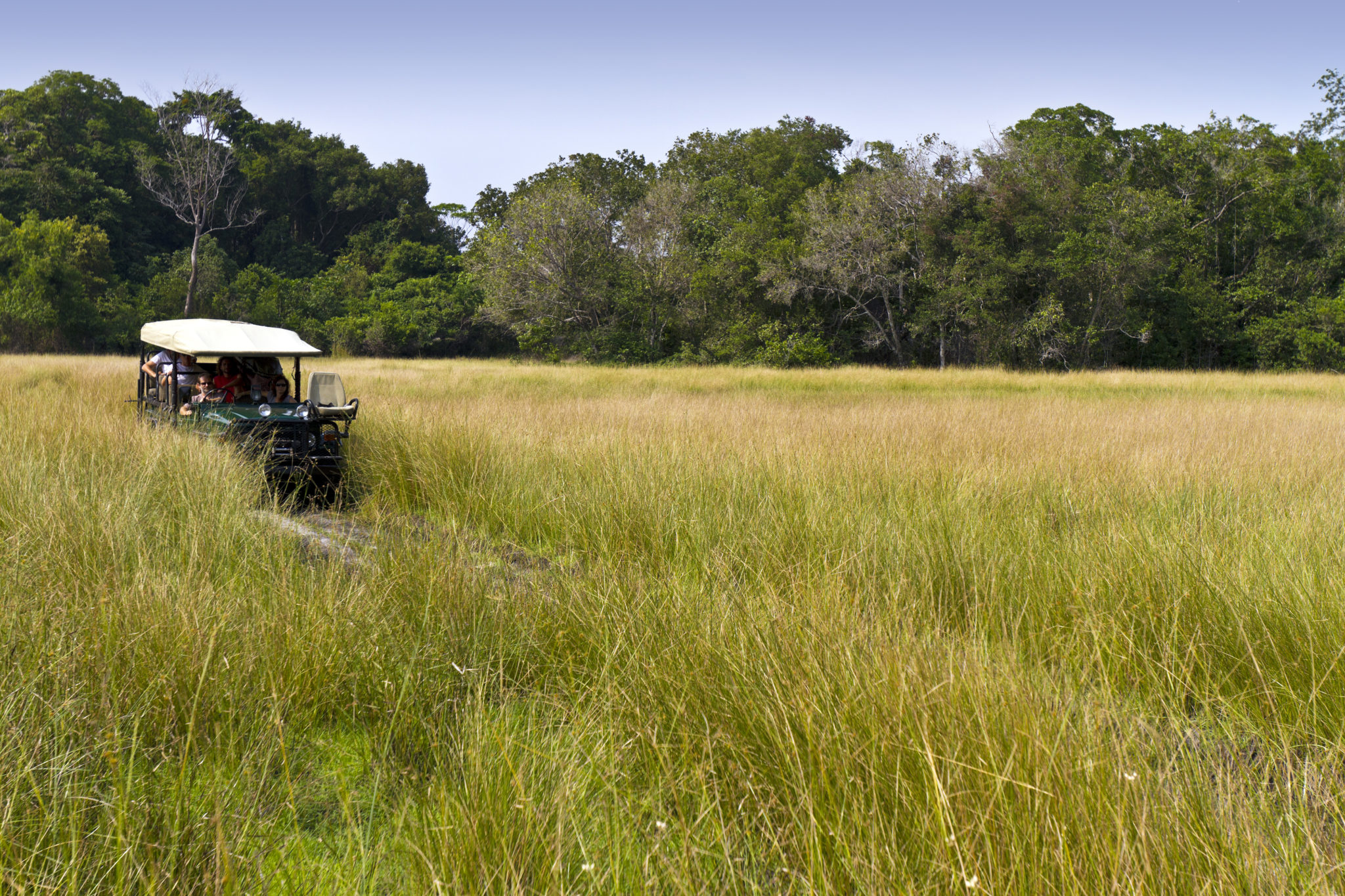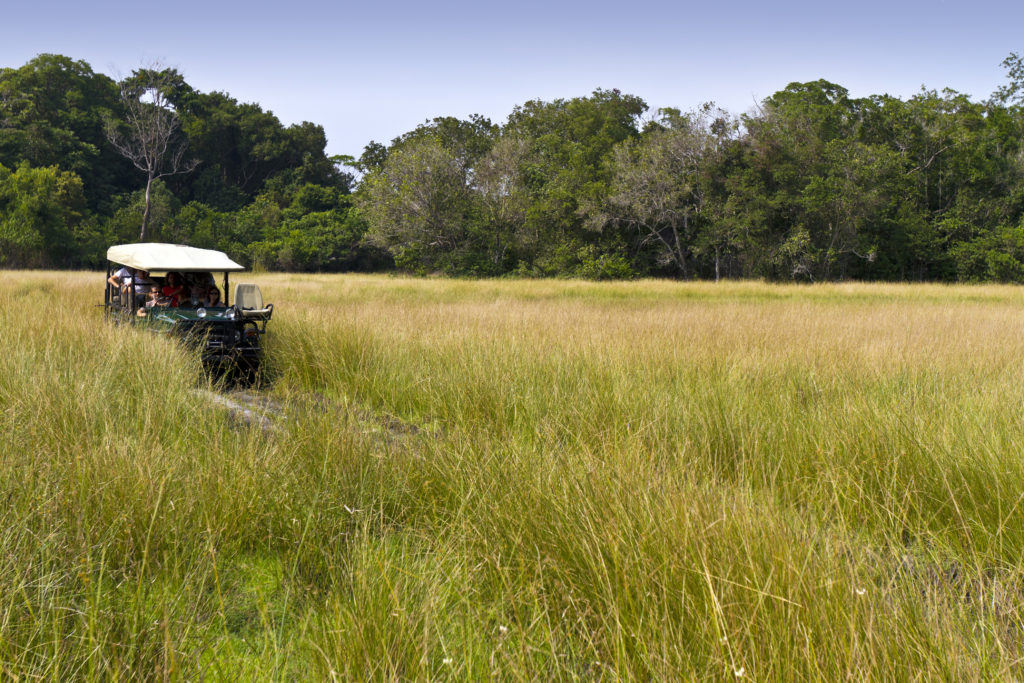 Most visits to Pongara National Park take in only the peninsula portion that surrounds Pointe Denis, as there is currently no tourist development in the riverine southern part of the park. Aventures Sans Frontières organises wonderful excursions to the peninsula. As turtles tend to lay their eggs at night, the company offers to pitch a tent for you right on the beach. You can spend the day walking along the coast on the lookout for turtle traces, or join a guided forest tour. All excursions start at ASF's Pongara Eco-museum (located near Pointe Pongara), which provides information about turtle biology, threats and conservation issues, and displays several shells and turtle models, giving you an idea of these creatures' grand scale. The trip is excellent value for money.
---
Related books
Related articles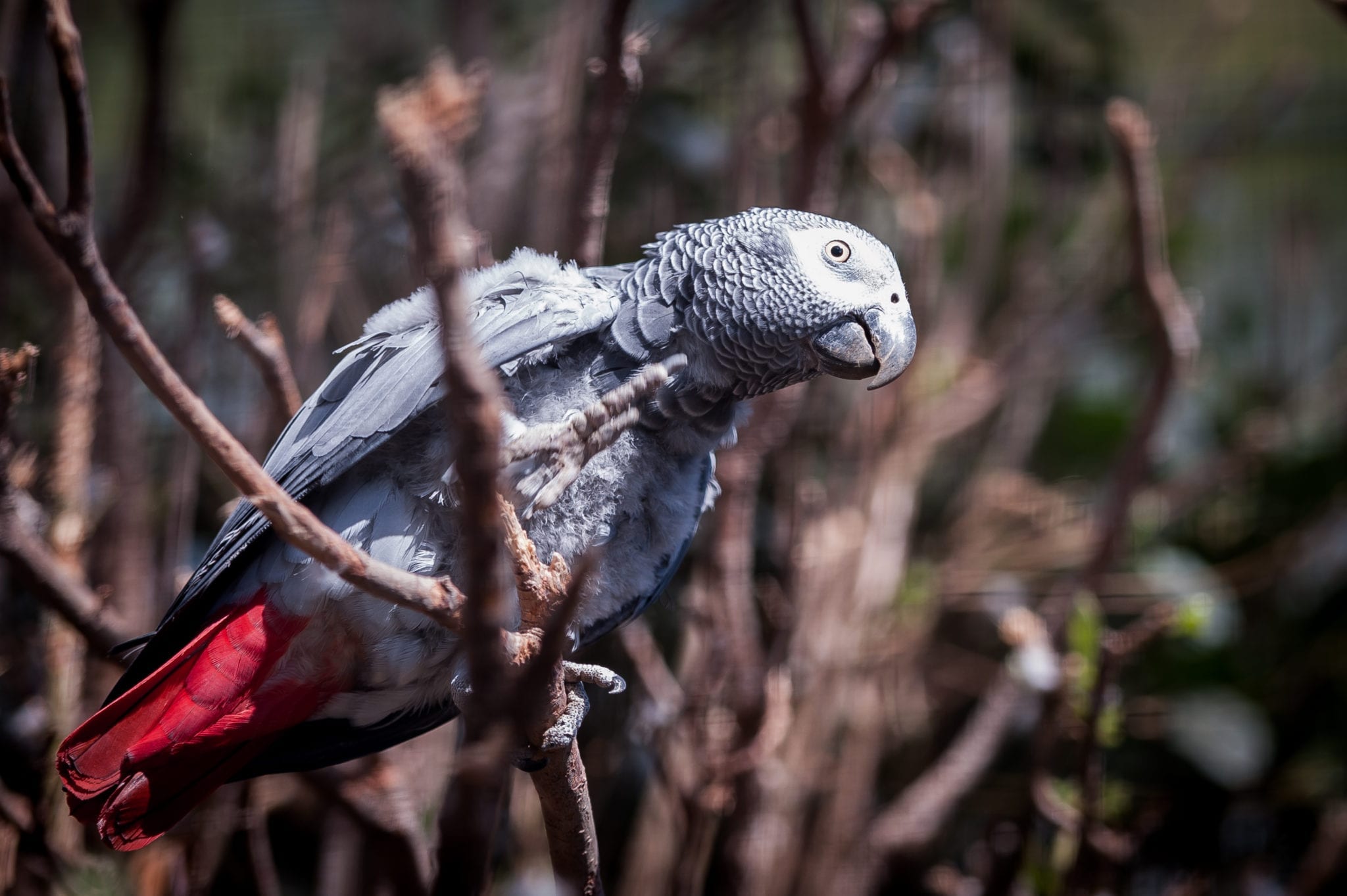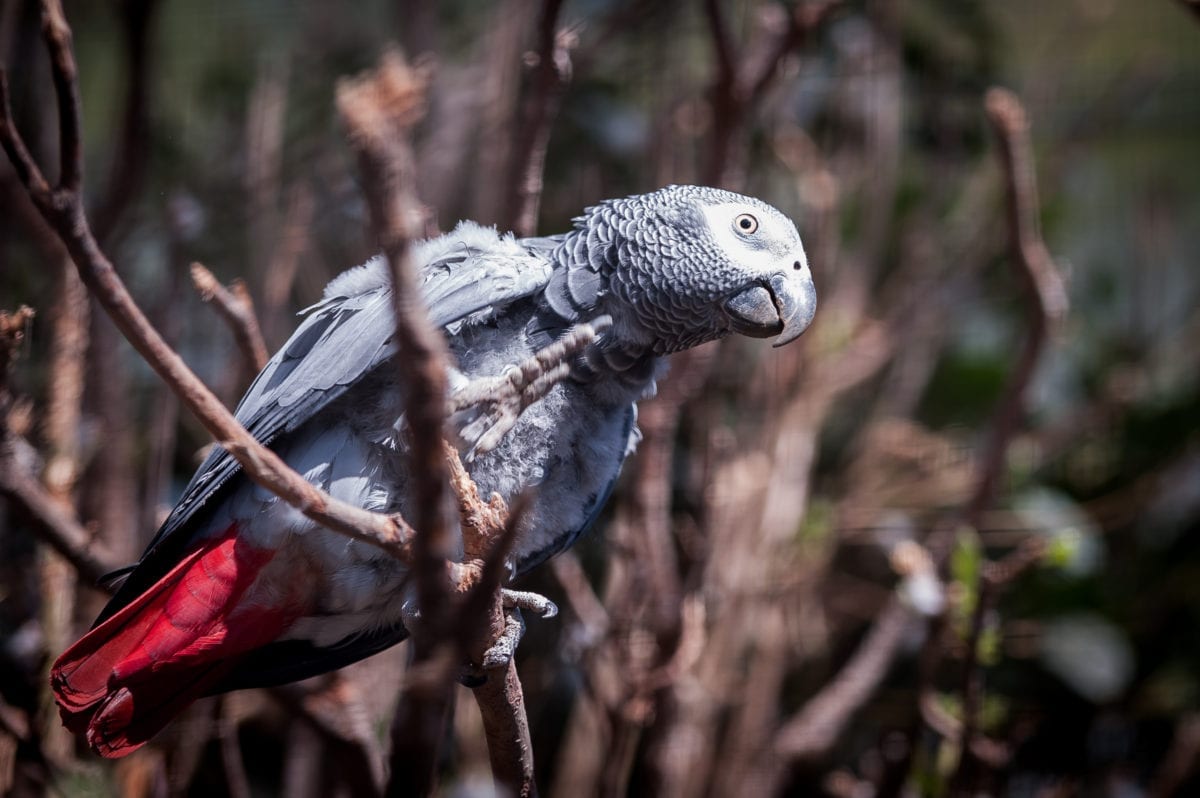 The vast majority of Gabon's tourists come to see the country's magnificent wildlife. Who can blame them when all of this is on offer?