Thank you and happy holidays
To say thank you for your support this year, we're giving you 35% off until 2021!
The world's best competition for new travel writers is back!
Part of the Edward Stanford Travel Writing Awards
For over 20 years, Bradt Guides' 'New Travel Writer of the Year' competition has been seeking out and championing new talent. This year we've teamed up once again with the book trade's leading travel writing awards to provide a unique opportunity for unpublished writers.
The winners will attend the awards ceremony and see their work in a new anthology from Bradt. Read more >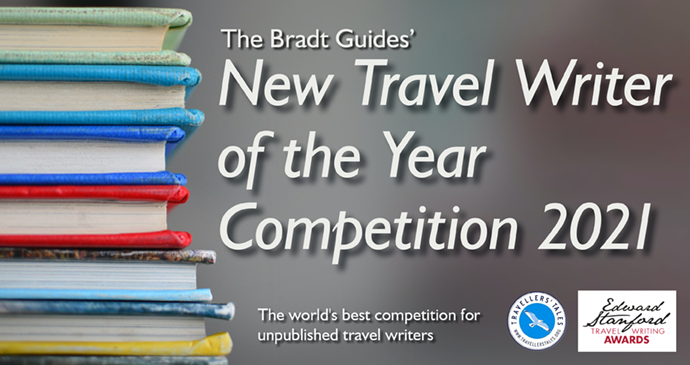 Bradt on Britain
See the widest range of UK travel guides available anywhere
Read our latest articles from around the United Kingdom
Latest features
Inspirational stories from around the world
With an enviable lakeside location, Switzerland's largest city has much to offer.
Places to inspire
Comprehensive guides to exceptional places around the world
Stay safe and enjoy hassle-free travel
Wildlife
Read about the world's fascinating and fanciful flora and fauna
Guides and literature about wildlife and wild travel
Sign up to our mailing list
Subscribe today and enjoy 30% off your first purchase!
For people who seek the extraordinary: less-obvious experiences, less-visited places and a more thoughtful approach to travel.
Slow travel
Get under the skin of destinations on your doorstep
The world's most comprehensive choice of guides to slow travel
We've partnered with Tiplr.com – a platform where travellers can share reviews and build their own bespoke trip guides.
Membership comes with a range of benefits – from free books to a concierge service. It's the club for serious travellers!
If you've a tale you want to see in print, we can make it happen with our new contract publishing imprint, Journey Books.