A time to dream: A message from Hilary Bradt and Adrian Phillips
Taking travel seriously since 1974
We publish guides for discerning travellers. For people who enjoy less-obvious experiences, less-visited places and a more thoughtful approach to travel. For those who seek the extraordinary.
Featured articles
Enthralling long-form reads and insightful round-ups
We chat to the race's runners-up about the highs and lows of their journey.
Our books
Comprehensive, engaging and award-winning guides and travel literature
Join our Travel Club
Membership comes in three tiers, each unlocking a range of special benefits and rewards. If you love the type of travel we love, this is the club for you.
(And your subscription will be helping an independent publisher to steer its way through a very tricky time – for which you'll also receive the gratitude of all of us here!)
Featured destinations
Information on everywhere from Norfolk to North Korea
Sign up to our newsletter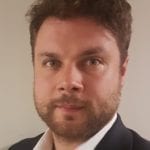 Simon is the Digital Manager of bradtguides.com. Before joining Bradt, he was a freelance writer, editor and author, and has covered everything from travel blogging for the National Geographic Traveller to a technology column for a women's magazine! He has contributed to four books for Rough Guides and one for Frommer's and is the youngest ever chairman of the British Guild of Travel Writers.