Given Bradt's reputation for covering exotic or off-beat destinations, people are sometimes surprised to learn just how many guides we have that focus on the British Isles.
Red deer rutting. Puffins strutting. Salmon leaping. Bottle-nosed dolphins jumping. Beachcomber beetles burrowing. Natterjack toads churring. Otters cavorting. Bluebells carpeting. White-tailed eagles fishing. Purple emperors gliding. Adders writhing. Starlings swirling. Yews towering. Water voles munching. Grey seals pupping. And basking sharks cruising.

James Lowen lists a few of Britain's highlights in 52 Wildlife Weekends
It's easy to take for granted those things immediately around us, but the truth is that our own backyard offers attractions to rival holiday destinations anywhere in the world: the dramatic landscapes of the Scottish Highlands and the Dorset coast; beer in a medieval pub and afternoon tea with scones in an elegant café; castles with turrets and churches with dainty spires; Cotswold stone and Shakespeare's England;  whisky distilleries and micro breweries.
That's not to mention Stonehenge and Hadrian's Wall; the Giant's Causeway and Titanic Belfast; Offa's Dyke Path and Snowdonia National Park; the Millennium Stadium and Wembley; the British Museum, the Houses of Parliament, Big Ben and Tate Modern.
We have a rich history and the very best of culture, shops, museums, galleries, restaurants and nature. Visit Britain promotes the country under the strapline 'Britain is Great'. It's difficult to argue.
When we received a proposal for Eccentric Britain, our first reaction was to dismiss it – it was way outside our usual subject matter. Then I read some extracts and didn't see how we could not publish it, it made me laugh so much. So we did it, and found we'd published a best-seller. The press loved it, so did the readers. Risk-taking can be fun.

Hilary Bradt
Of course, Bradt's coverage comes with a Bradt twist – we try to delve into hidden corners, to find the colourful and unfamiliar. Our first British Isles title was Eccentric Britain, a book that the Daily Telegraph called 'wonderfully barmy', and which includes such highlights as a toe-wrestling competition in Derbyshire, the Patwalloping Festival in Devon, the Giant Yorkshire Pudding Race in Yorkshire and details of the country's quirkiest people and places. We now have Eccentric guides to London, Cambridge, Oxford and Edinburgh too.
Bradt's 'Slow Travel' guides take time to point the way.

Hugh Fearnley-Whittingstall
Our 'Slow Travel' guides to British regions are unique: personal and engaging in a way that you won't find in any other mainstream series. Written only by local authors who know their regions intimately, these books encourage visitors to ditch their 'must see ticklists', ease their pace and take time to enjoy some of Britain's most distinctive and special corners.
The books include all the practical information you'll need, of course, but they also feature interviews with interesting residents, uncover local traditions and folk tales, and reveal the authors' favourite places to eat, drink and walk.
We wanted to get away from the usual 'top sights' formula and encourage our authors to bring out the nuances and local differences that make up a sense of place – food, history, nature, geology, or local people. So without our realising it at the time, we had defined 'Slow Travel'.

Hilary Bradt
Beyond that, Bus-Pass Britain and its sequel, Bus-Pass Britain Rides Again, have gathered together the nation's most cherished bus journeys, while 52 Wildlife Weekends: A Year of British Wildlife-Watching Breaks provides inspiration for you to get back to nature around the British Isles.
Books on the British Isles
Articles on the British Isles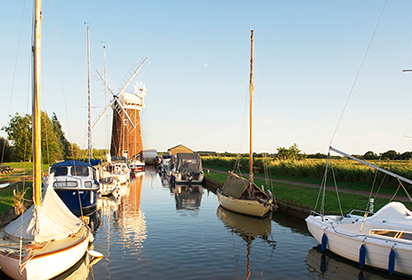 From charming towns and villages to a glorious coastline – there's plenty to explore in Norfolk.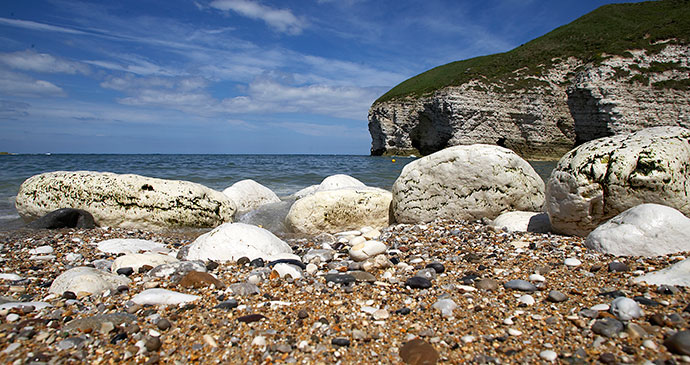 Our walk of the week give you the chance to visit not one, but two lighthouses, writes Mike Bagshaw.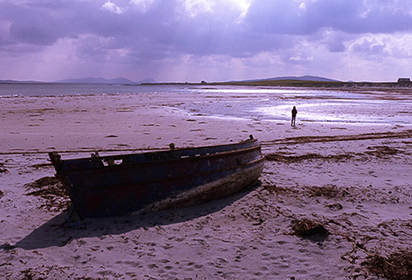 Fly-drive travel maximises your time in the Outer Hebrides and allows you to experience the magic of landing on the beach at Barra's one-of-a-kind airport.
Book a trip