The hilly streets of Macclesfield (or Macc, as it's frequently referred to by locals) are filled with history, particularly relating to the boom years of the 18th and early 19th centuries, when it was famed for its silk manufacturing. Wandering round them, you'll find a rich legacy of Georgian terraces and chapels, surviving mills and Victorian Gothic churches – and, in the gaps between them, sudden far-reaching views out to the hills.
Not that the town is stuck in the past – in recent years the monthly Treacle Market and revived Barnaby Festival have helped give the old town a welcome injection of new life and confidence, making it an ideal place to spend a couple of days. Beyond the suburbs lie attractive rural Cheshire landscapes, where highlights include the pretty village of Gawsworth and the wonderful views from Tegg's Nose Country Park.
Must-see Macclesfield
Market Place
Market Place is the perfect spot from which to start exploring the town and is particularly lively on the last Sunday of the month, when it's the hub of the Treacle Market. On the east side of the square stands St Michael's, which, although clearly much altered since its 13th-century foundation, includes medieval elements, and is known for its fine alabaster effigies. It also has early 20th-century stained glass from the likes of Morris & Co and Christopher Whall.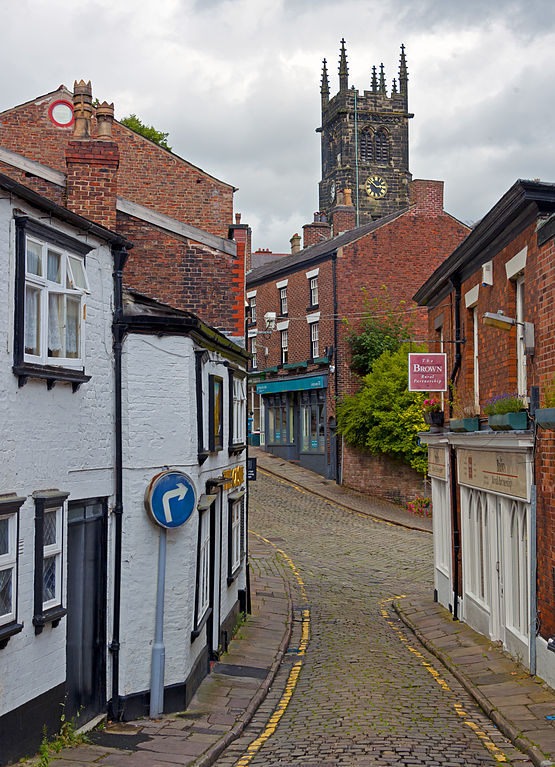 Follow the path along the left side of the church and you'll find the small Sparrow Park, with benches and a view. Head a bit further round, behind the church, and you come to the 108 Steps, one of the town's most famous sights, leading down towards the station. Walk up them without taking a breath, they say, and you'll be granted a wish.
Old Sunday School
Built in 1814 to provide education for children working in the mills but now home to a heritage centre. In the basement a series of display boards provides a potted guide to key events over the centuries, with topical eyewitness quotes adding extra colour here and there. Particularly interesting are the cuttings from the Macclesfield Courier's account of the 'Dreadful Fire' that destroyed Bollin Mill in 1845, relating the tale of a man whose barrowload of potatoes was accidentally roasted, and the news that on Park Green a fragment of hot stone 'burnt a young man's cotton handkerchief to a considerable extent'.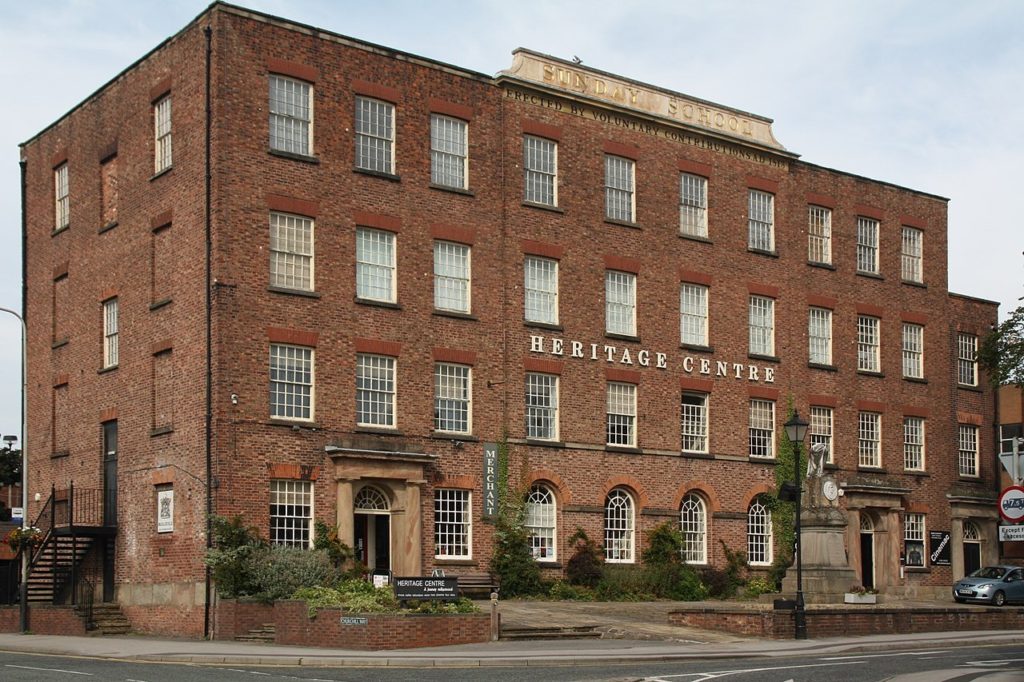 The top floor of the building is home to Cinemac, where you can watch the latest film releases in far more characterful surroundings than your average multiscreen.
The Silk Museum
This museum is housed in the former School of Art, which numbered the celebrated artist Charles Tunnicliffe among its old pupils. It was originally founded to educate designers for the silk industry and is today dedicated to all things silk, with exhibits covering everything from 18th-century silk buttons to silk escape maps and parachutes used in the Second World War. It also houses an archive of pattern books, gathered together from local textile factories, which show how designs and colourways evolved between the mid 19th and mid 20th centuries.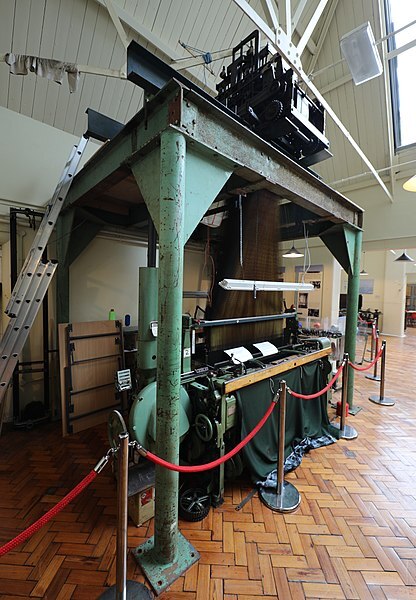 Next door Paradise Mill can only be visited as part of an escorted tour from The Silk Museum and is the best way to get a real insight into the life of a textile worker. This was a working mill until 1981 and up on the top floor they have the original (and still working) Jacquard silk hand looms.
Macclesfield Heritage Trail
Pop in to the Visitor Information Centre, next to the town hall, and pick up a copy of the Macclesfield Heritage Trail, a walking route around the town centre that explains some of the historical detail of the more interesting buildings. It directs you towards the odd point of interest you might otherwise miss, such as the late 17th-century chapel hidden away down a passageway off King Edward Street, or some lovely Georgian doorways on Sunderland Street.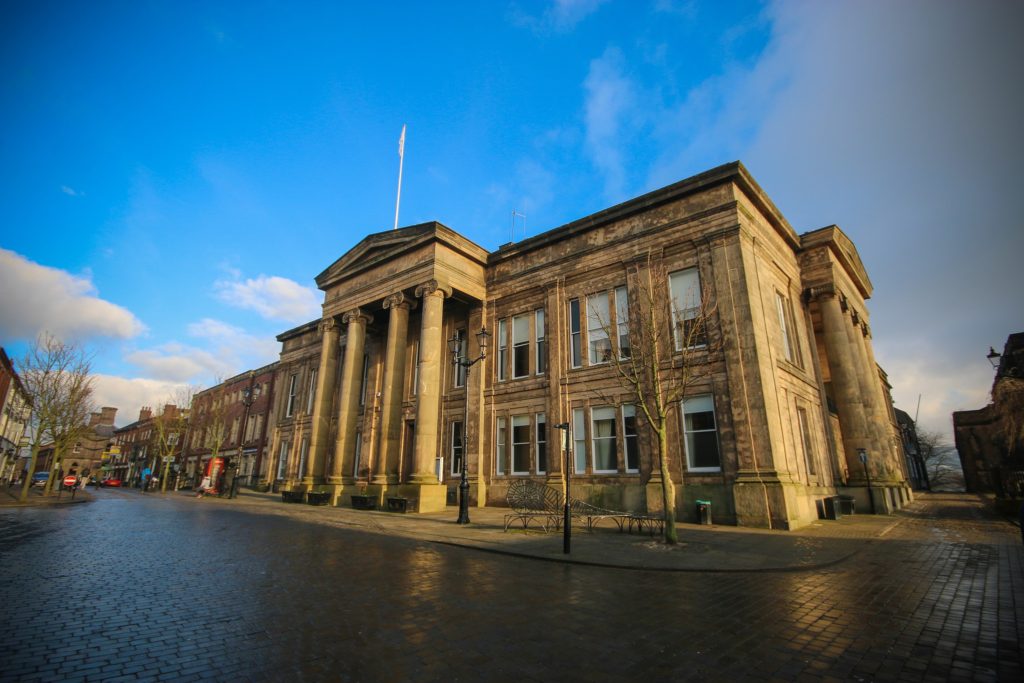 Not included in the trail leaflet, but an easy addition to the walking route, is Paradise Street, with a particularly well-preserved terrace of weavers' houses: you can identify them by their distinctive third-storey garrets with long windows. Also worth a wander is the High Street conservation area, just south of the centre, where you'll find a cluster of handsome former chapels dotted among attractive early industrial housing.
Beyond the suburbs
Gawsworth Hall
The hall is chocolate-box pretty, a beautifully preserved black-and-white affair with pink and red roses rambling round the latticed windows in summer. It was built in the late 15th century by the Fitton family, lords of the manor from 1316 to 1662, whose monuments are a feature of the neighbouring church. Among their number was Mary Fitton, maid of honour to Queen Elizabeth l and said by some to be the mysterious Dark Lady of Shakespeare's sonnets.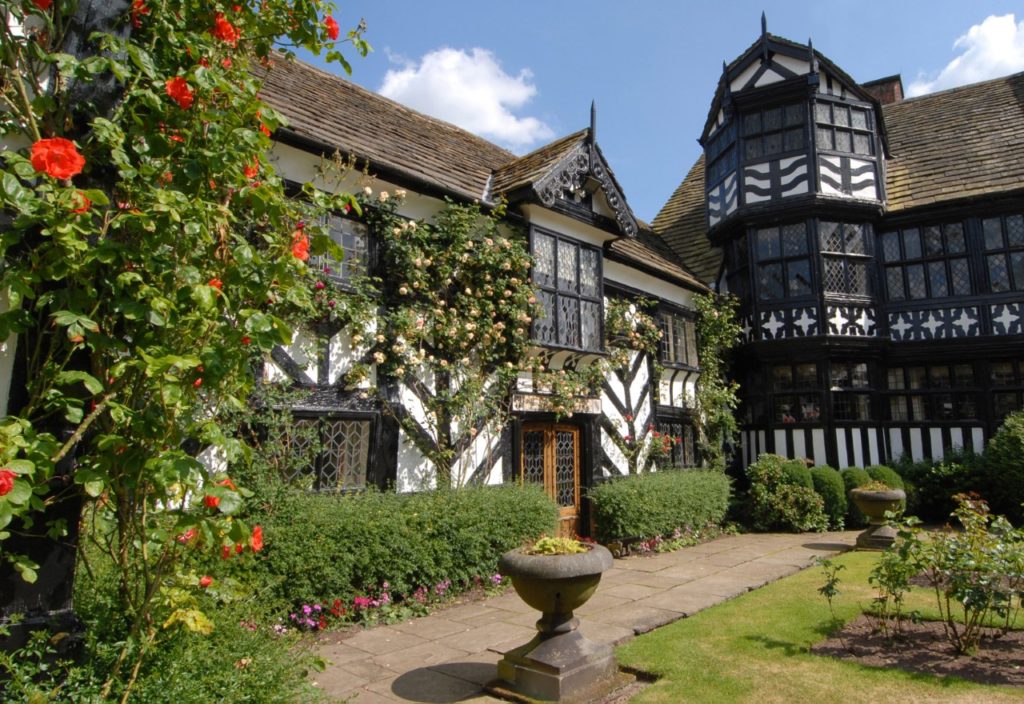 Today, the hall is the lived-in home of the Richards family, responsible for introducing the popular garden theatre. It began modestly with a Shakespeare play in the old tilting ground in 1969; now there's a covered stage and seating stand in the sunken garden, and a six-week summer programme of events. On a balmy summer evening it's a magical place to sit and watch a performance.
Tegg's Nose Country Park
This popular country park, on the site of an old stone quarry, is one of the most accessible places to enjoy the hill country. It's a good place to walk at any time of year, but each season brings extra attractions to add to the ever-present stellar views. In spring there are lambs in the fields, in summer, colourful displays of delicate yellow mountain pansies; in autumn there are winberries to be picked and in winter, slopes to be sledged.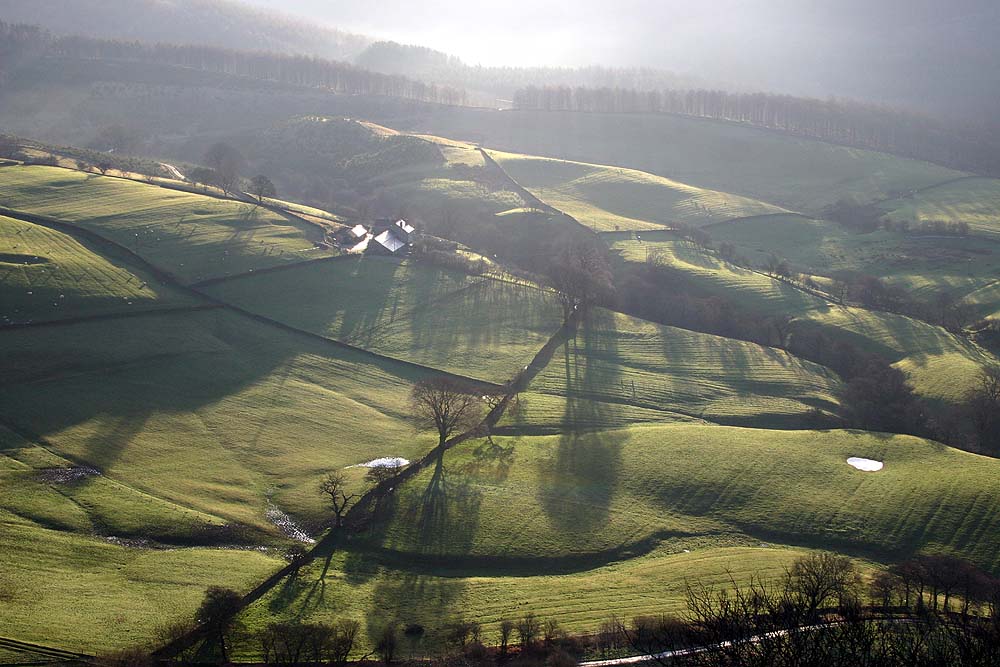 From the visitor centre there's an easy-to-follow two-mile circular trail around the hilltop with wonderful views along the way and theodd information board to help you identify major landmarks.
Macclesfield Forest
Less than five miles from central Macclesfield lies Macclesfield Forest, flanked by Tegg's Nose to the northwest and Shutlingsloe to the southeast, and criss-crossed with paths and trails for walkers, riders and cyclists. From the ranger centre at Trentabank car park there are colour-coded routes that wind, with varying degrees of difficulty, through forest and across moorland.
Follow the easy green path (just over half a mile long) and it leads you through a small wooded area to the reservoir's edge, where, in early spring, you have a great view of the action in the heronry on the far side. There are other birds to spot here too, including golden eyes, little grebes and mandarin ducks. Other wildlife tends to be on the shy side but if you're lucky you might see a red deer.
Shopping in Macclesfield
The lively Treacle Market is held on the last Sunday of the month. It spills out from the main square into the surrounding streets, with more than 160 stalls selling street food, crafts and vintage items.
Perhaps the most famous building in town is the beautiful, Grade ll-listed Arighi Bianchi furniture store, with its handsome façade of large arched windows set in ornamental cast-iron frames. The grand showroom was the work of local builder George Roylance and was inspired by London's Crystal Palace.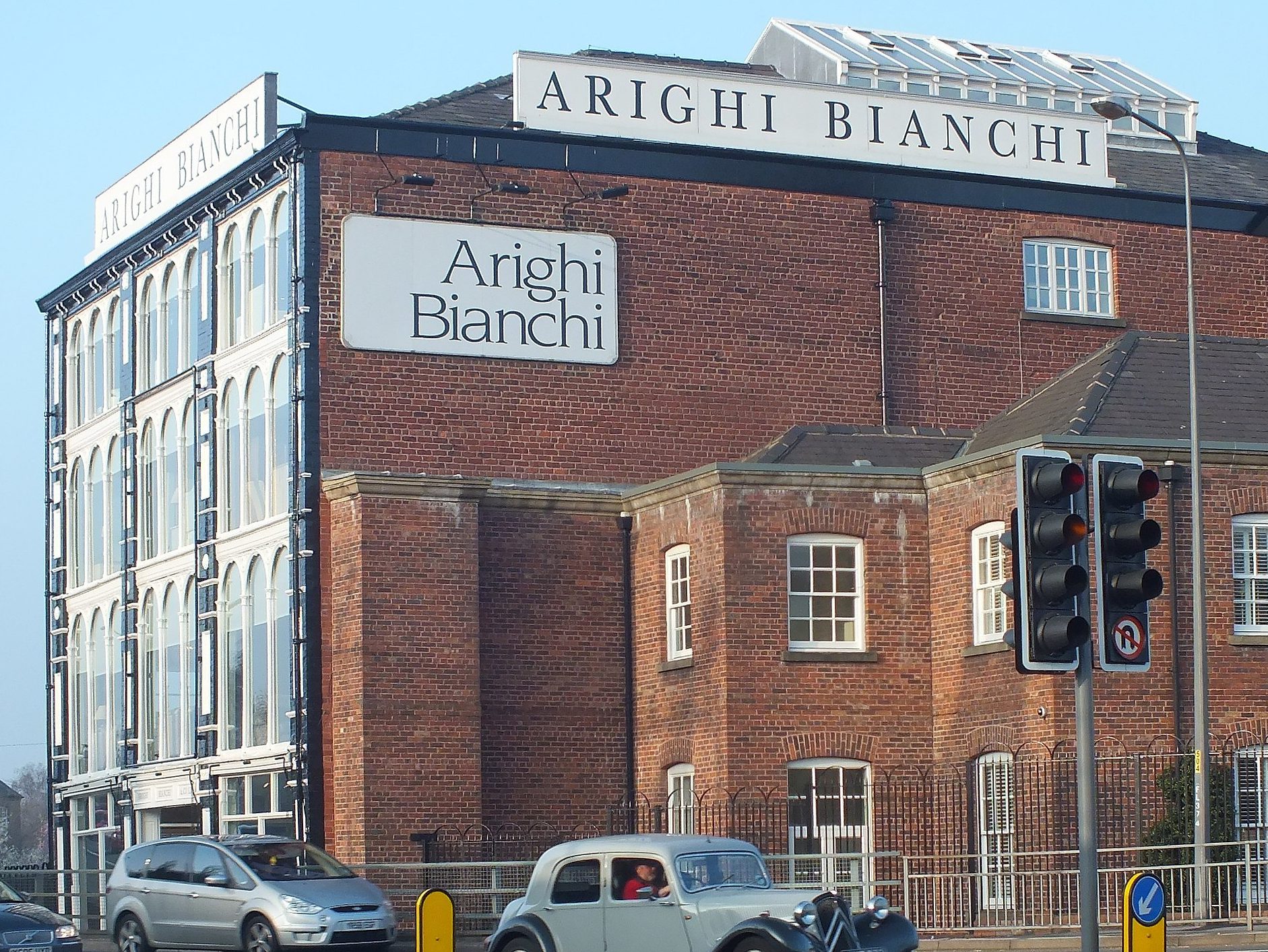 Other shopping highlights include Cheshire Fish – a great little fish shop, with ice-packed counters well stocked with the pick of the day's catch – and Hadfield, an eclectic little store sells everything from bird seed to bath salts, wax tapers to wind chimes.
Where to stay and eat in Macclesfield
Sleep, Eat, Repeat
Staying at this small B&B puts you right in the heart of all things Macclesfield – set above The Salt Bar, it's just a five-minute walk from either the train or bus station, and mere yards from Market Place and St Michael's church. Décor-wise, things are smart and contemporary, and the three double rooms come with thoughtful extras.
The Button Warehouse
This hidden-away wholefoods café serves organic and plant-based dishes in the attractive surroundings of an old mill. They're all about food that's healthy and, as far as possible, locally sourced, so the menu is ever changing but might include veggie burgers, spelt waffles and raw brownies or cheesecake.
The Cheshire Gap Deli
There's an appealingly old-school feel to this popular deli, just round the corner from the bus station. The shop window and counters are filled with a huge range of cakes, from retro faves such as Bath buns, snowballs and Viennese whirls to traybakes, cheesecakes and assorted cannoli. There's also a wide selection of cheeses plus savoury pies, pates, pasties and quiches, all homemade.
Lord of the Pies
Like its siblings in Stockport and Chorlton, the Macc outpost of this northwest minichain serves high-quality pies featuring local ingredients such as Cheshire lamb and beef and Macclesfield-brewed beer, while its breakfast rolls are made with bread from local bakers Flour Water Salt. The menu here includes The Macc Pie (ground beef stew, Lyonnaise potatoes and Red Willow ale) and there are veggie or vegan options, too.
Getting to Macclesfield
Macclesfield is the area's main transport hub, with a rail station on the West Coast Main Line. Avanti West Coast from London and CrossCountry services from Birmingham stop here throughout the day en route to Stockport and Manchester.
Local trains, operated by Northern, link Macclesfield and other smaller stations with Stoke-on-Trent to the south and Stockport to the north, both of which have connections to east–west lines.
A short uphill walk from the train station is Macclesfield bus station, with routes radiating out in all directions – destinations served from here include Buxton, Manchester, Knutsford and Crewe, as well as towns and villages closer to home, such as Bollington, Prestbury, Sutton and Gawsworth.
Start planning your trip to Macclesfield with our comprehensive guide:
Bradt Guides Collections
Enjoy huge discounts on a series of our books – up to 40% off!