Dumfries and Galloway is home to some of the most glorious scenery of the Scottish Lowlands, scenery which for this particular Scot, even after all these years, can still fill me to bursting every time I see it.

Donald Greig, co-author of Slow Travel Dumfries and Galloway
A first visit to Scotland's southwest corner is a trip of discovery. It sounds clichéd, but time and again visitors who have come to our home in Moffat have expressed their astonishment and delight at what they have found. 'We never knew this was here' is the general view after we have shown them the area.
The hills and moors of the Southern Uplands combined with over 200 miles of coastline make this an ideal holiday spot, especially for anyone who loves the outdoors and wildlife. The Southern Upland Way crosses the region and brings peace and isolation for walkers, while the Colvend coast and the beaches of the Machars and Rhins are ideal family holiday territory.
Watersports enthusiasts are catered for at Loch Ken, nature enthusiasts love the marine life and wild, open spaces, and bird lovers find sanctuary at the internationally important wetlands centre of WWT Caerlaverock. Photographers and artists aren't disappointed either: the area has long been known for its quality of light, especially along the Solway Firth and in the Artists' Town of Kirkcudbright.
In more recent times the lack of light pollution has become celebrated, too: Galloway Forest Park, the country's largest, was also its first Dark Sky Park. Few places offer such startlingly clear star-gazing. To top it off, this is an area where 'slow' living is still the norm, somewhere to take the foot off the accelerator, ease the pace and relax into a way of life that values quality not quantity, all that is local, individual and authentic.
Bradt on Britain – our Slow Travel approach
Bradt's coverage of Britain's regions makes 'Slow Travel' its focus. To us, Slow Travel means ditching the tourist ticklists – deciding not to try to see 'too much' – and instead taking time to get properly under the skin of a special region. You don't have to travel at a snail's pace: you just have to allow yourself to savour the moment, appreciate the local differences that create a sense of place, and celebrate its food, people and traditions.
Related articles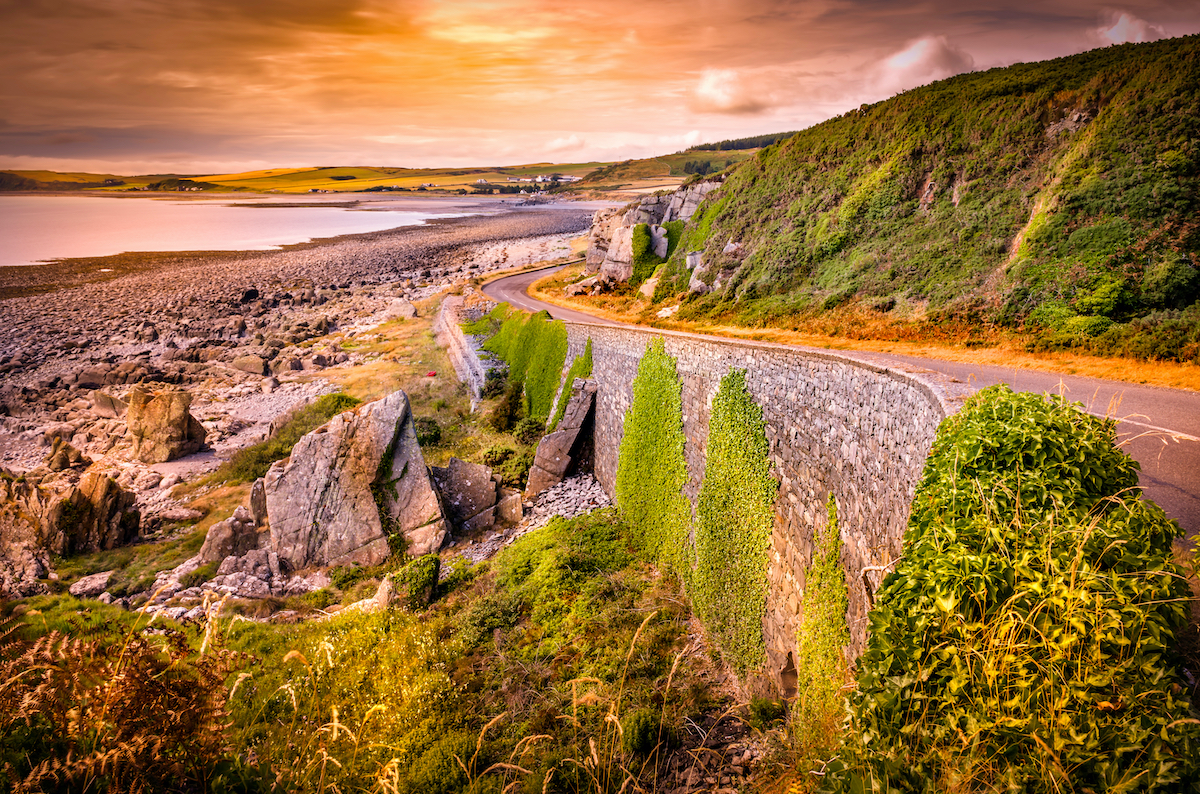 Forget the North Coast 500 – there's a new Scottish driving route in town.