It goes without saying that you needn't travel far for an adventure. Britain offers a wealth of opportunity to not only gaze upon some of the best scenery you'll find anywhere, but also embrace the wilderness and reconnect with the natural world.
Whether you fancy a scuba safari in Scotland, a hike in the Lake District's hidden valley or coast-to-coast cycle in Cornwall, we'll help you find your perfect wild day out with our pick of Britain's best outdoor activities.
Dive through history with a scuba safari in Scapa Flow
Orkney's waters are not automatically associated with diving, but Scapa Flow is most definitely on the wish list for divers around the world. The main appeal is the wrecks from the German fleet that was scuttled in 1919. Today, you are able to explore seven primary and four secondary wrecks in the waters east of Stromness and south of Scapa Bay.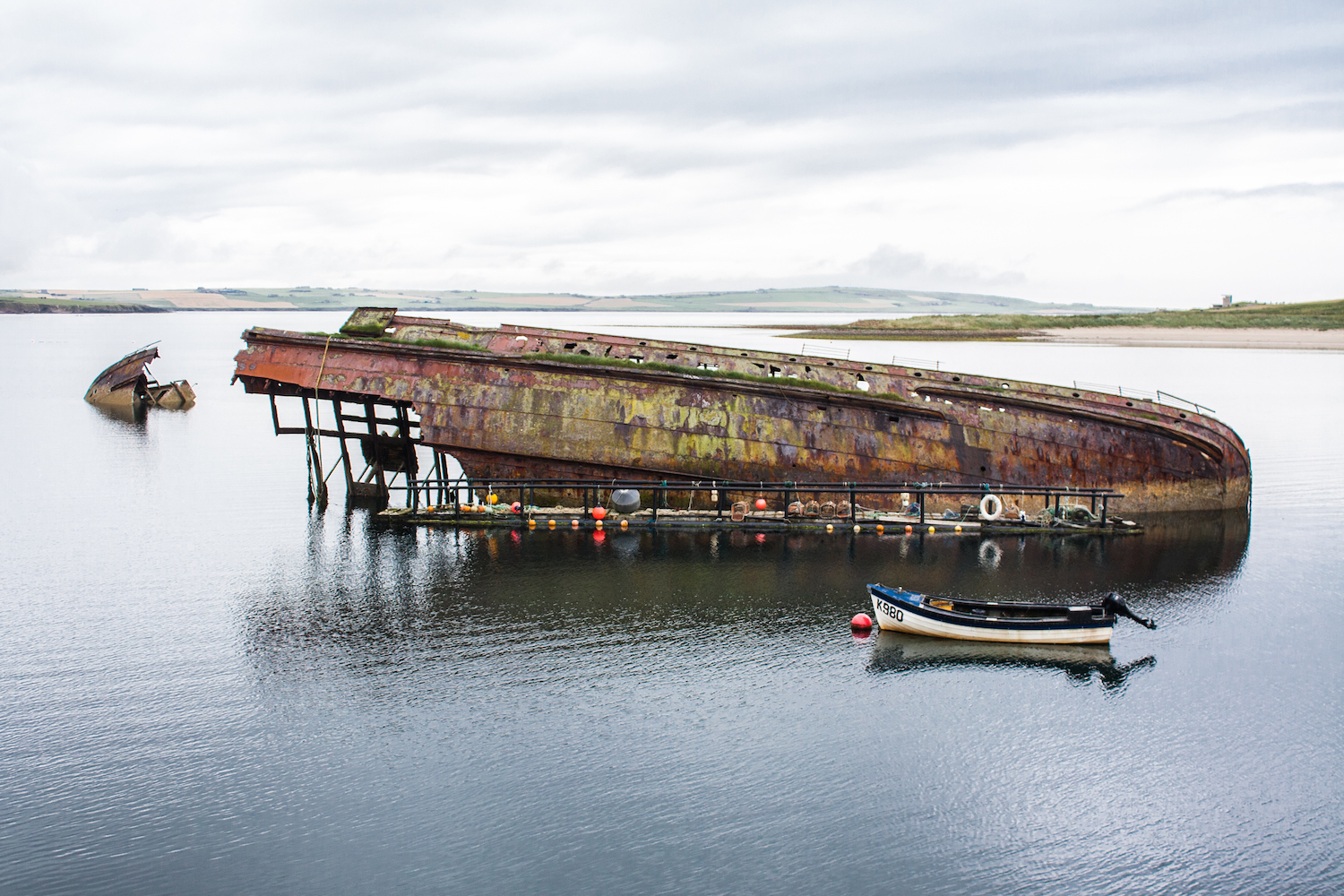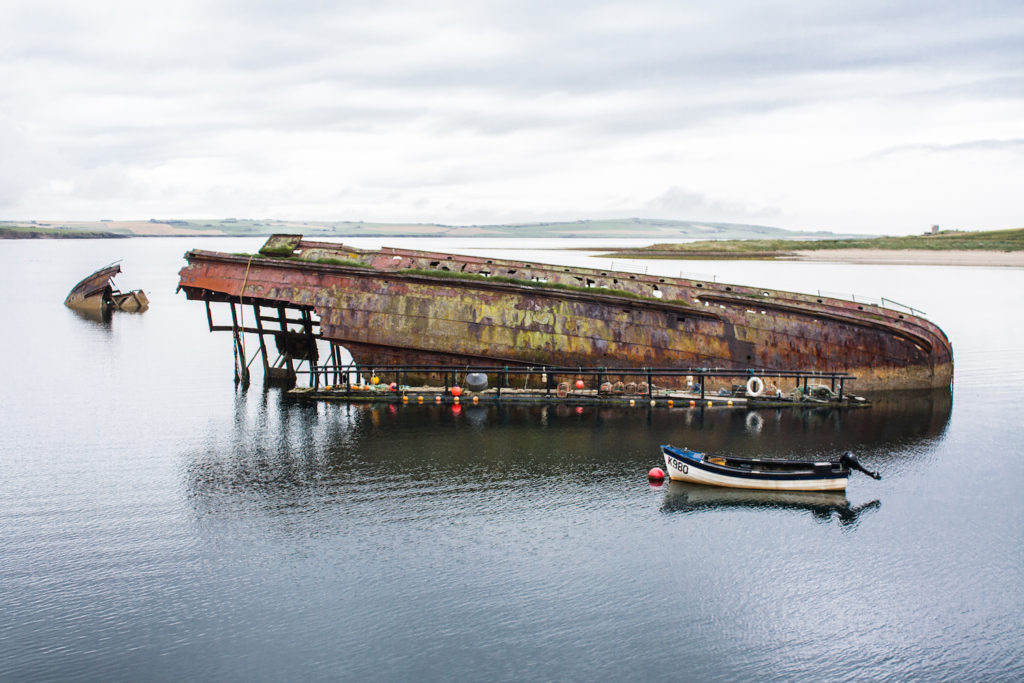 'The wrecks are easily accessible,' says Katie MacLeod, dive manager at Scapa Scuba. 'You don't need to be a technical diver. What you see is amazing – the wrecks are ginormous and they have great historical significance. It can feel like swimming in the bowels of a cathedral. They attract marine life so you might spot seals, conger eels and lobsters.' Drysuits are advisable: temperatures are a chilly 4/5°C in March, rising, if you're lucky, to the giddy heights of 13°C in August and September.
Discover Cornwall's mining heritage on a coast-to-coast cycle trail
This 17.5km coast-to-coast route forms part of the Mineral Tramways Trails, a 60km network that follows the routes of horse-drawn trams that once carried the ore down to the coast when Cornwall was one of the most important mining centres in the world. It comes in two contrasting halves: it meanders inland from Portreath through farmland and heath, followed by a helter-skelter descent to Devoran on the south coast, passing through ancient woodlands, historic mine works and open pits. The former hub of Cornwall's mining industry is now one of the largest industrial heritage sites in Europe and is being regenerated as a nature reserve.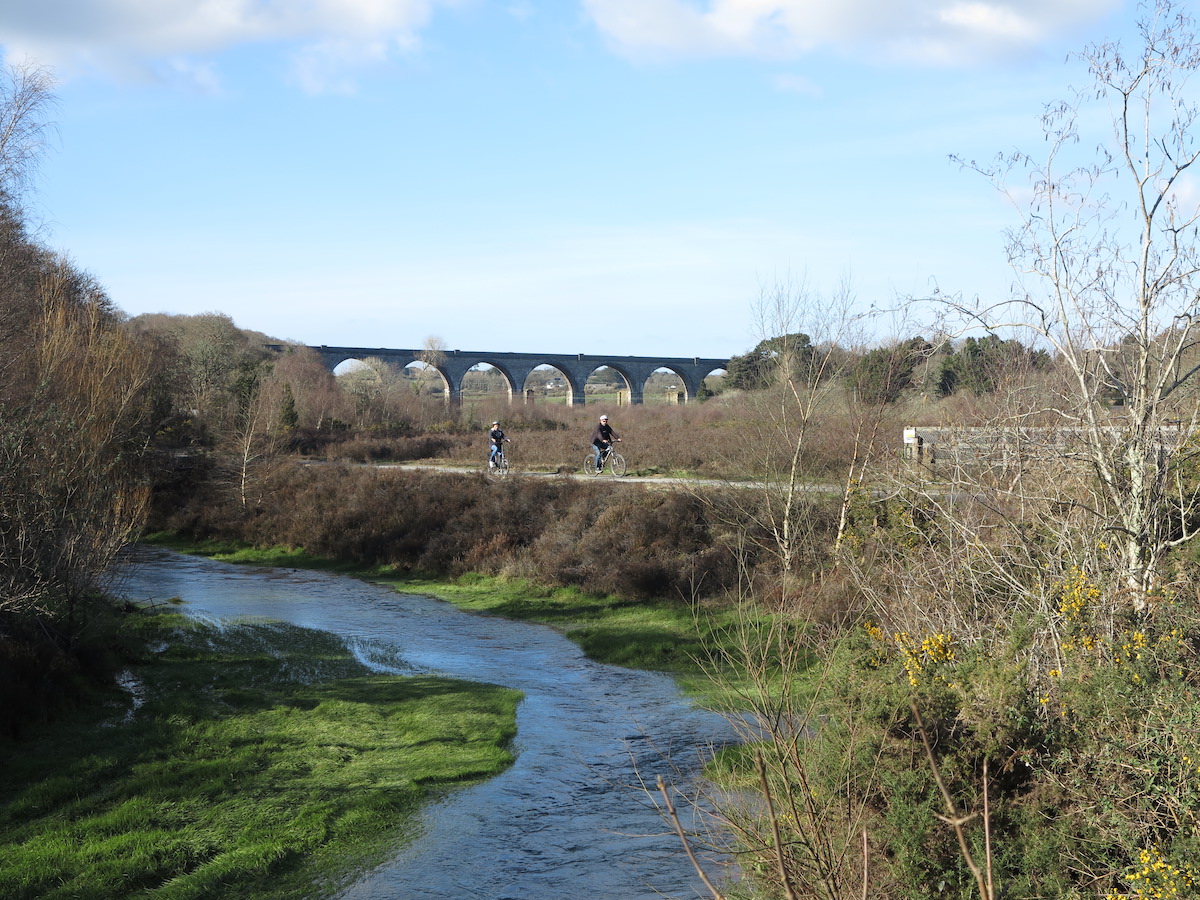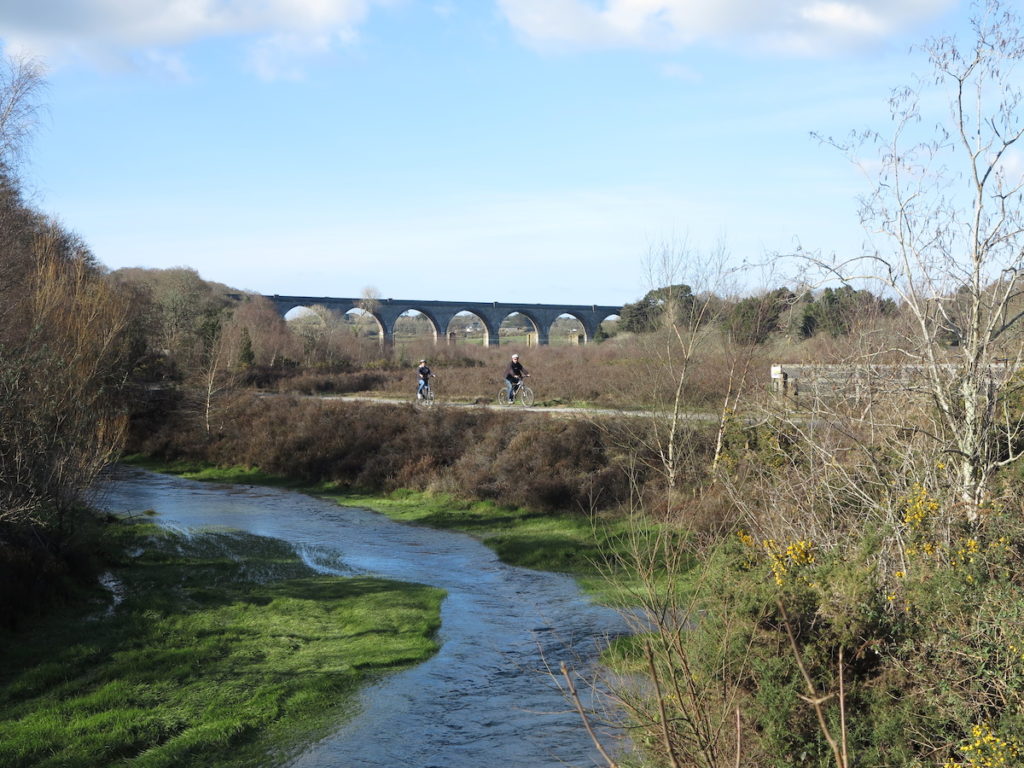 Although some 80% of the route is off-road, it is very well signed throughout, with solid stone waymarkers carved with the outline of a mine engine-house chimney. As Portreath is a much more picturesque town than Devoran, some cyclists do this route from south to north instead, especially in the summer when the warmer seas offers a soothing dip from its sandy beach when you arrive. On the other hand, doing it this way means you will then have to start with a rougher uphill climb from Devoran to Scorrier. Either way, though, there are bike-hire shops and ample parking at both ends.
Summit Ben More for breathtaking views of the Inner Hebrides
From the summit, there is no other place in the Inner Hebrides from which you can see the whole region so clearly. Looking down to A'Chioch in the northeast, with a backdrop of Beinn Fhada, Beinn Talaidh and other hills across central Mull behind, the view is truly spectacular. To the south are Islay and the Paps of Jura; the Treshnish Isles, Coll and Tiree are to the northwest; and Ireland is visible on a very clear day. Rùm and the Skye Cuillins are to the north, majestic as ever from every angle.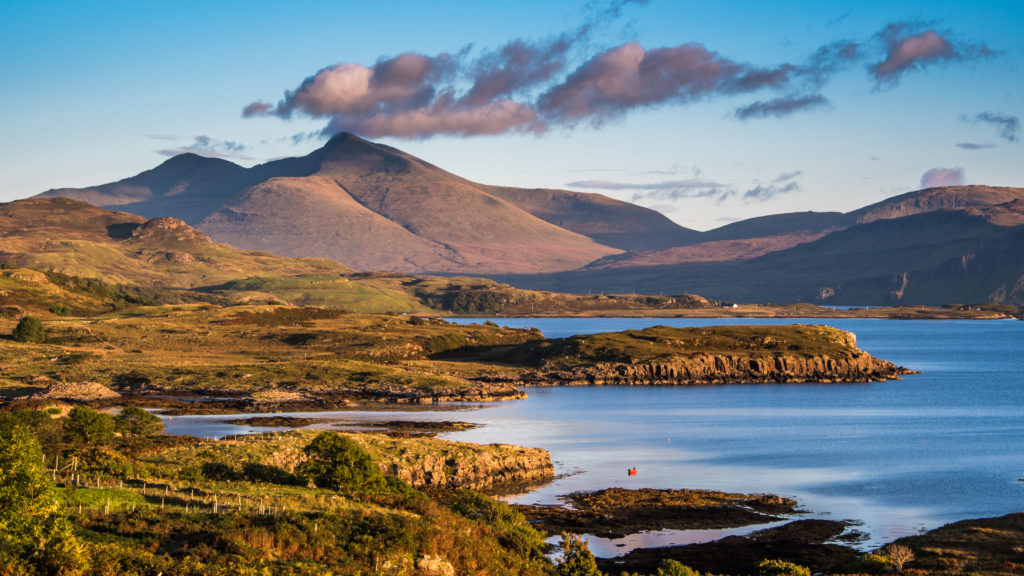 Though this route is less than 6 miles, it ascends and descends 3,100ft, so hikers should prepare for a whole-day walk. Nevertheless, being the biggest mountain in the area, it is quite easy to navigate to the top in clear weather. Be aware that poor weather can see fog and cloud cover obscure the magnificent panoramas at the top.
Cycle the length of the Outer Hebrides on the Hebridean Way
The archipelago's success story of recent years has been the designation a 185-mile cycle route spanning the length of the island chain. The route, or at least the roads along which it runs, has long been in place, of course, but some smart branding has fired the imagination of both casual and more hardcore cyclists. Key to this has been the inviting strapline '185 miles, 10 islands, 6 causeways, 2 ferries'. From barely a handful of cyclists on the islands in 2010, the launch of the Hebridean Way saw 3,000 undertake the route in 2018, a number that more than doubled in 2019.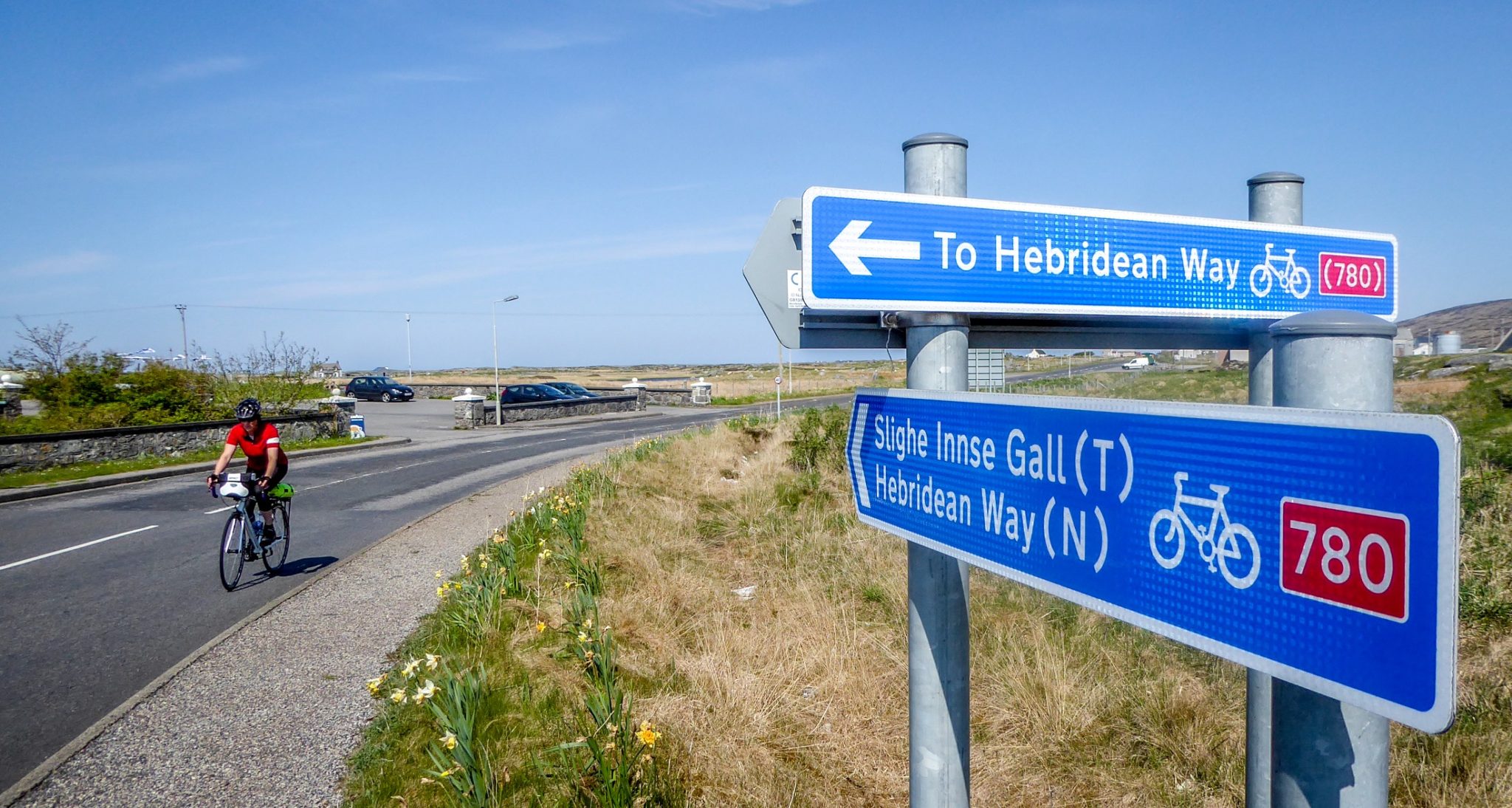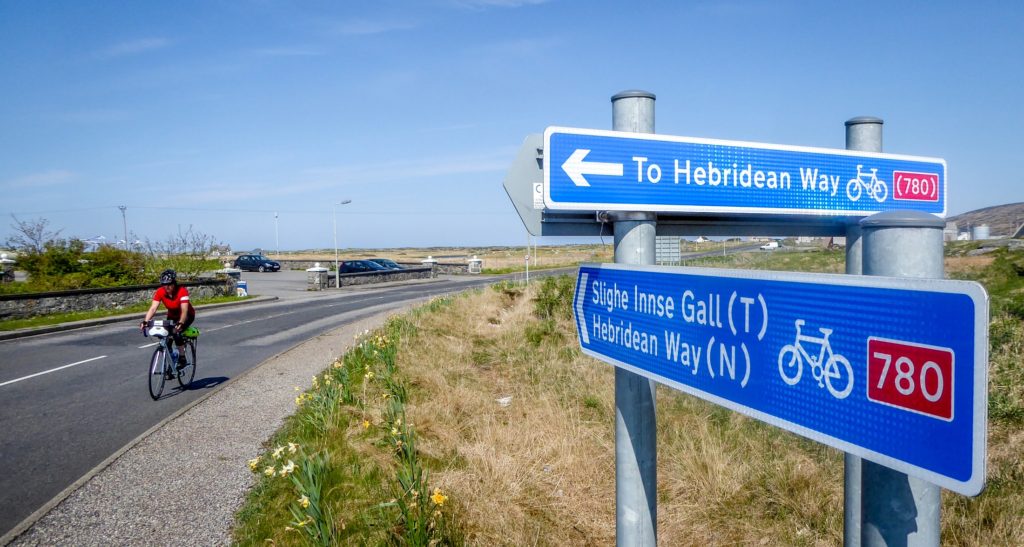 The route runs across Vatersay and Barra (13 miles), Eriskay and South Uist (32 miles), Benbecula and Grimsay (13 miles), North Uist and Berneray (32 miles), Harris (33 miles) and Lewis (62 miles). The route finale heads west to the Callanish stones before heading up to the Butt of Lewis.
Most cyclists take four to six days to complete the route, though the more elite two-wheelers could, at a push and weather permitting, complete it in a day. The appeal is enhanced by the support that cyclists feel they receive from islanders. The risk of being marooned with a puncture is far lower than used to be the case as an ever-helpful cycling support network has burgeoned in line with the increase in cycle traffic.
Escape London's concrete jungle by paddleboard
This is a capital paddle indeed: a classy urban journey through the heart of London along a historic and atmospheric waterway – the eight-mile-long, characterful Regent's Canal. While most SUP routes are about the surrounding landscape and wildlife, Regent's Canal offers something totally different – a paddle like no other. And so it should: you're in inner-city London, after all.
A total of 7km, this route isn't too long, which makes it more about enjoyment than endurance. It enables you to experience this diverse metropolis in an entirely novel way. Paddling through London should feel hectic but isn't. There's enough life and buzz to enthral, but being on the water pleasurable muffles any excess sound, thus making for a surprisingly restful paddle.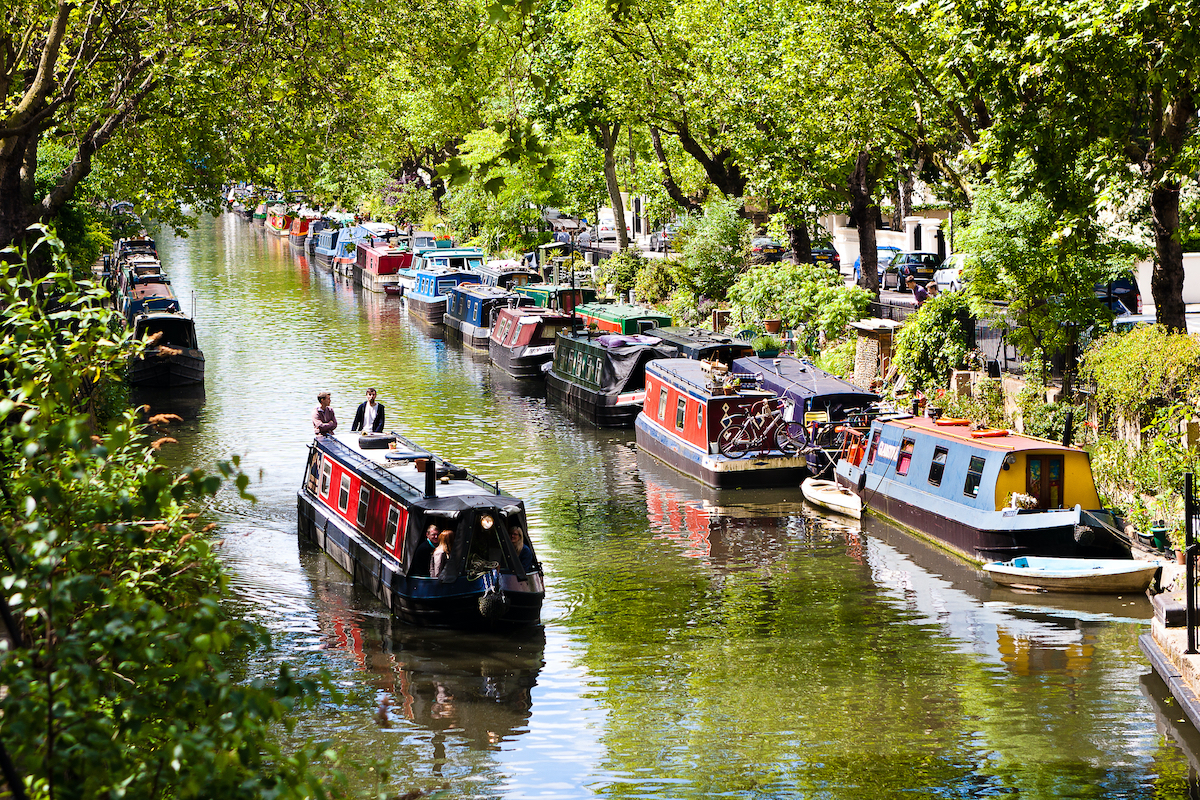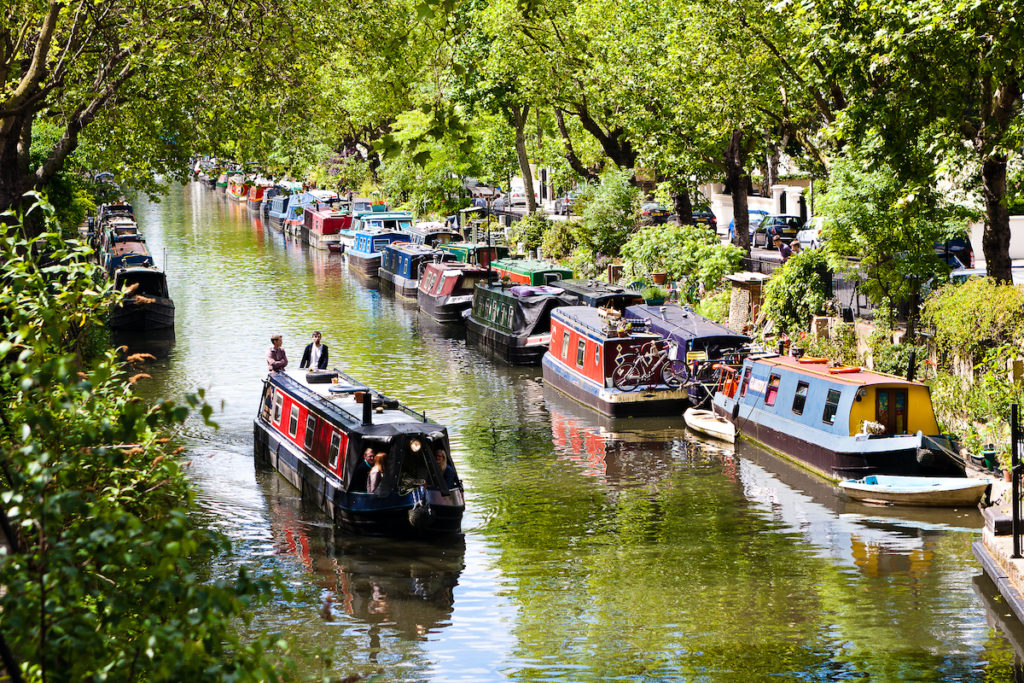 The route starts on the north bank of the Paddington Basin opposite St Mary's Hospital. Being partly closed, there is no through traffic here, so it's the perfect place for beginners to develop technique and confidence before paddling northwest along the canal towards Little Venice and Harlesden.
Take to the Norfolk Broads in search of otters
The River Bure carves a channel through the heart of the Norfolk Broads, made up of a whole tangle of rivers and lakes. The Bure flows into the sea from Aylsham, but some stretches are so narrow and shallow that you can only canoe, kayak or swim down them. These backwaters have a silent, secretive flavour to them: more mysterious American bayou than cool British waterway. They're also a haven for wildlife.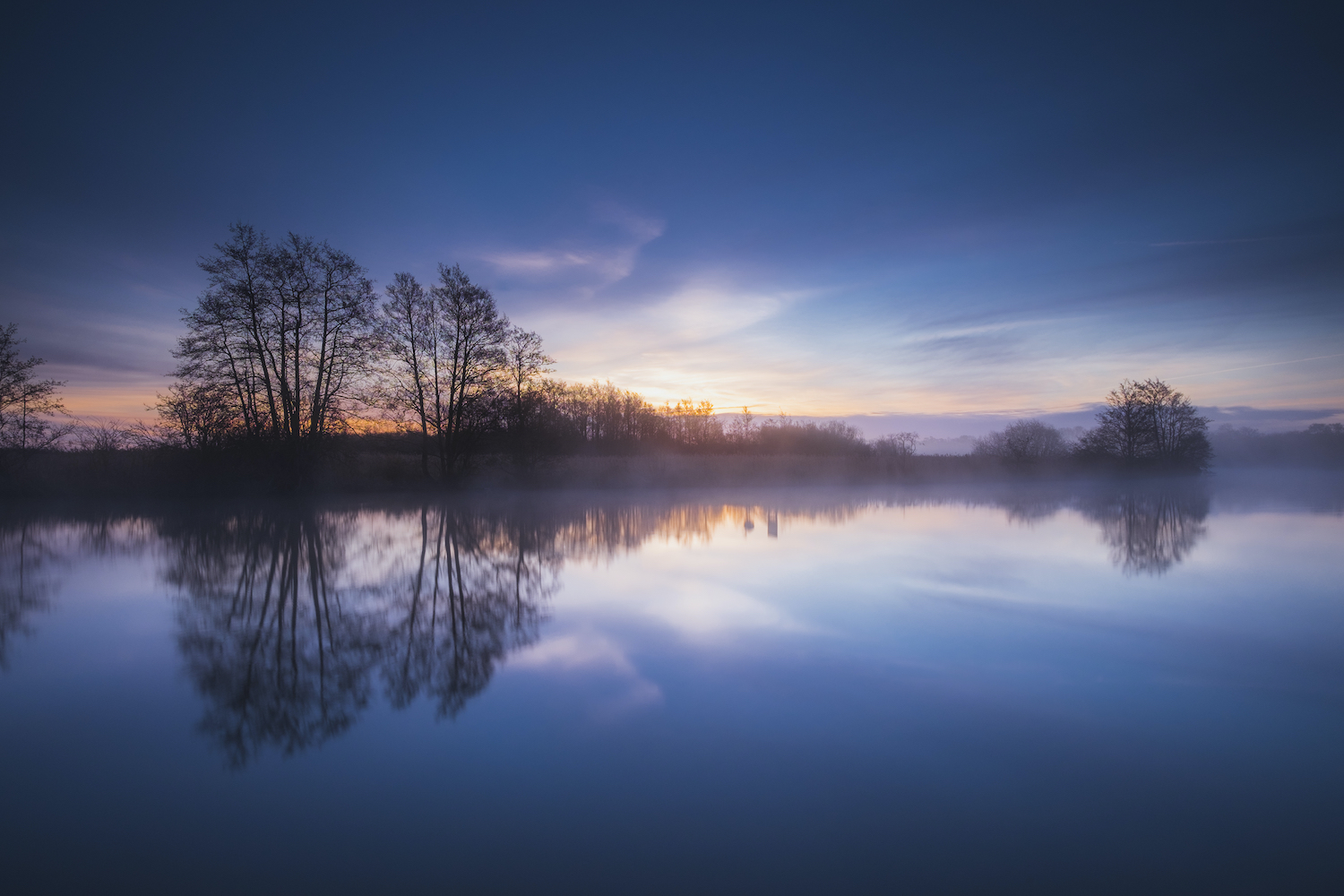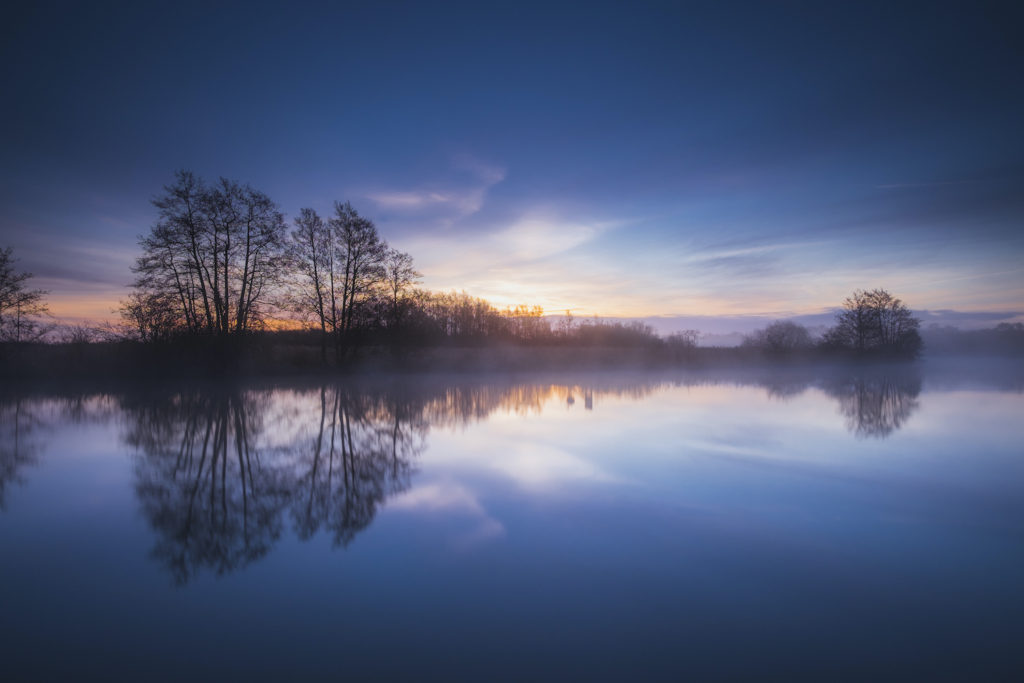 The Broads are Britain's largest protected wetland and a favourite haunt of the otter. The creature was once on the brink of extinction but now, thanks to a ban on pesticides and the improving water quality of UK rivers, its numbers are rising. Spotting an otter is a game of chance but even if you don't glimpse so much as a hair on this lithe, fetchingly bewhiskered swimmer, all is not lost. The mammals know the peace of the Bure and you will too.
When you're on the river, you're not just observing things; you're a part of the scene. You glide between grassy banks, reed beds, overhanging trees and marshes like a giant amphibian. Here it's all about slowing down, not clocking up the mileage.
Climb the Peak District's shivering mountain
Sandwiched between the Eden Valley to the north and Hope Valley to the south stands the little hill of Mam Tor. Made up of fragile shale and corrosive sandstone it has been the site of a series of dramatic landslips over the years that have created smaller hillocks around it. Hence its name, which means 'Mother Hill' – one that has given birth to several others.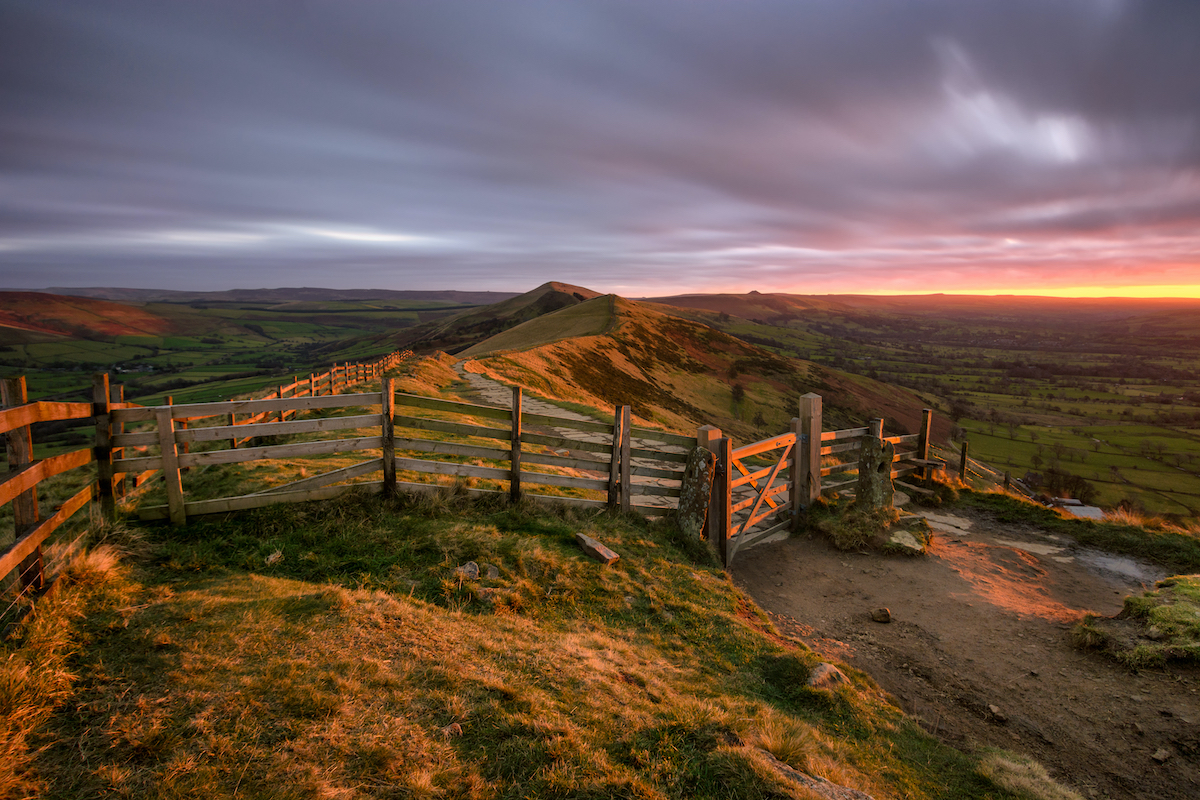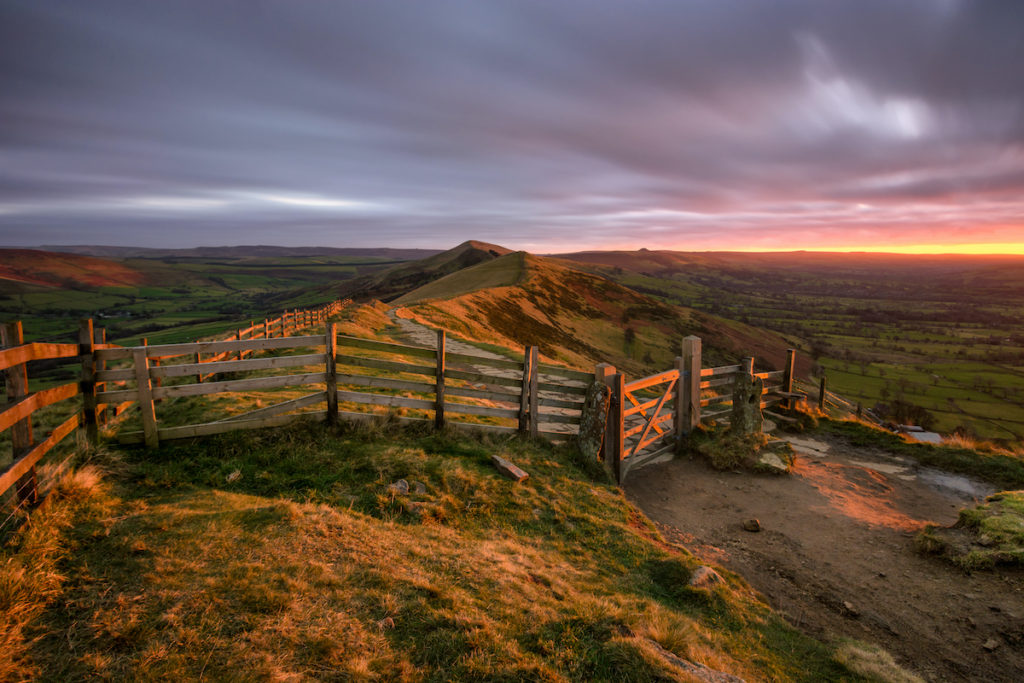 Mam Tor's fragile nature has also resulted in another moniker, Shivering Mountain. To understand why, visit the hill's southern slopes from the Peak District village of Castleton below. Here you'll see evidence of the old Mam Tor Road, which was constructed in the 1800s and rebuilt many, many times following regular landslides, before being closed for good in 1979. The slopes are still moving today at an estimated rate of around quarter of a metre every year. So don't put off a visit to mother any longer; climb Mam Tor soon, before it disappears entirely.
The route from start to finish is 4.5km and due to the ascent will take approximately three hours. If you're up for the challenge, don't stop at Mam Tor. Continue northeast to Hollins Cross then along the ridge to Lose Hill – from where you can gaze over (or, should you want to make it a really big walk) to its rival, Win Hill, north of the railway line.
Witness a seabird spectacle on Northumberland's Farne Islands
One of Britain's most intimate wildlife experiences is to wander amidst the Farne Islands' huge colony of ground-nesting seabirds. This Northumbrian archipelago stakes a claim as Britain's answer to the Galápagos. Boardwalks weave between numerous nests: Sandwich terns on the left, Arctic terns to the rights; here a shag, there a kittiwake, and puffins everywhere.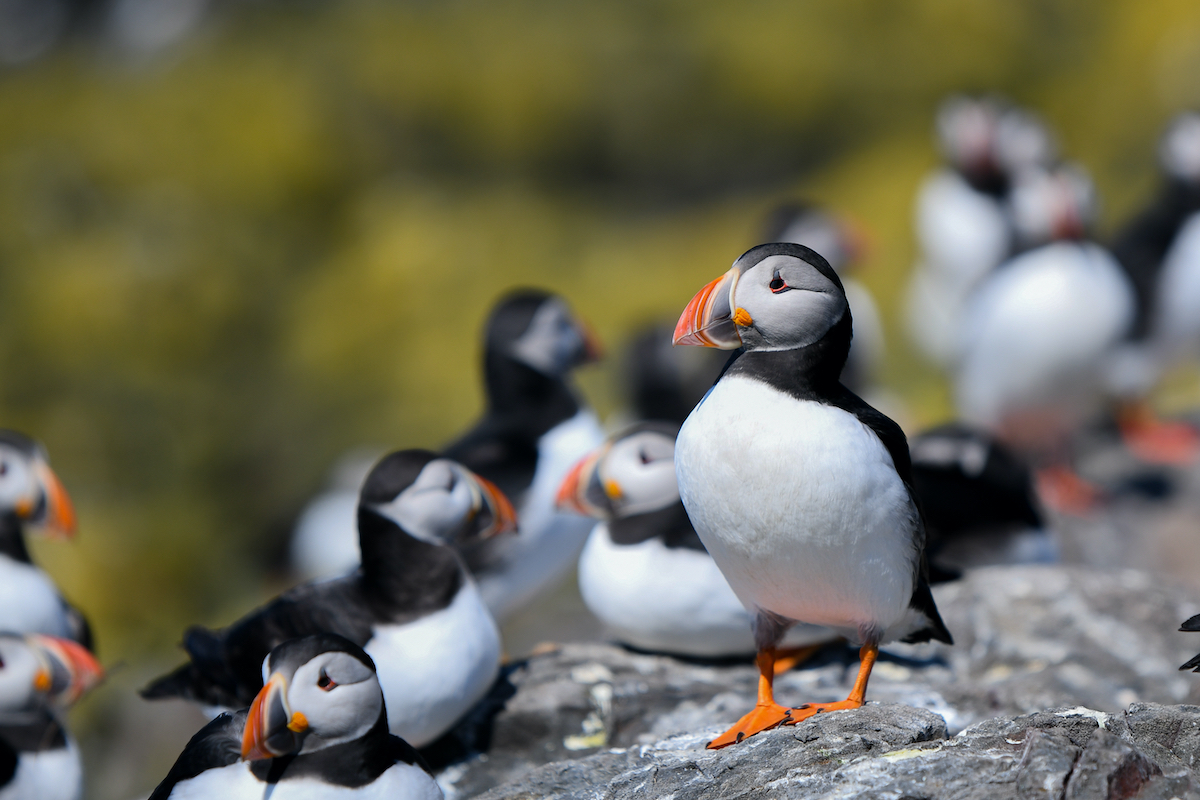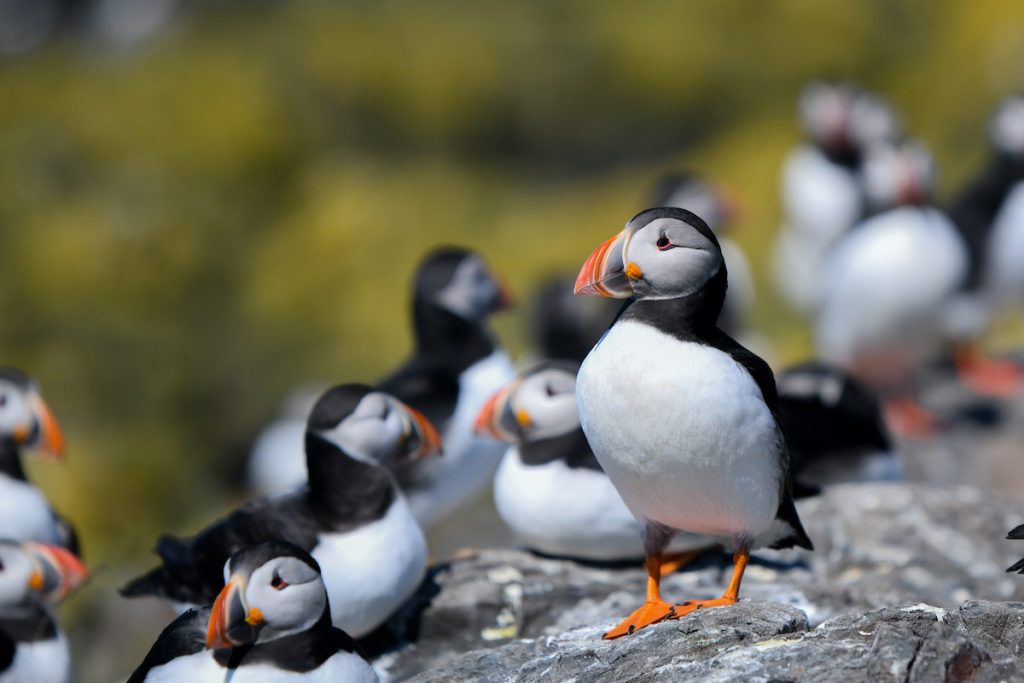 Roughly 67,000 pairs of seabirds breed on these low, rocky outcrops. More than half are puffins, one-third guillemots. There are a couple of thousand pairs of kittiwake, a delectable gull with an onomatopoeic cry. There are about half this number of Arctic tern, feisty creatures with an insatiable appetite for Iron Man migratory feats. There are 500 pairs of Sandwich tern, and smaller quantities of razorbill, fulmar and common tern. From great flotillas of auks on the sea to a snowfall of terns on the islets, this is seabird showtime.
And the attractions are not solely avian. The Farnes are one of the best places to get up close and personal with grey seals. Some 4,000 animals dwell here, and are easily seen lolling in breakwaters or lumbering on land. The more adventurous wildlife-watcher can get closer still, by investigating (and being investigated by) the seals underwater.
Sleep in Snowdonia's 'stone hotel' and conquer the Welsh Matterhorn
It's rare you'll find a hotel slap bang in the middle of the mountains – and even rarer that it will boast four stars. But that's exactly what you'll discover near the foot of a peak called Cnicht in North Wales. Tucked in between the boulders above an unnamed lake is a collection of rocks that make up a stone hotel – or, to be more accurate, a cosy chamber that comfortably accommodates one or two people. Rugged it may be, but the view over towards what some call the Matterhorn of Wales more than makes up for it.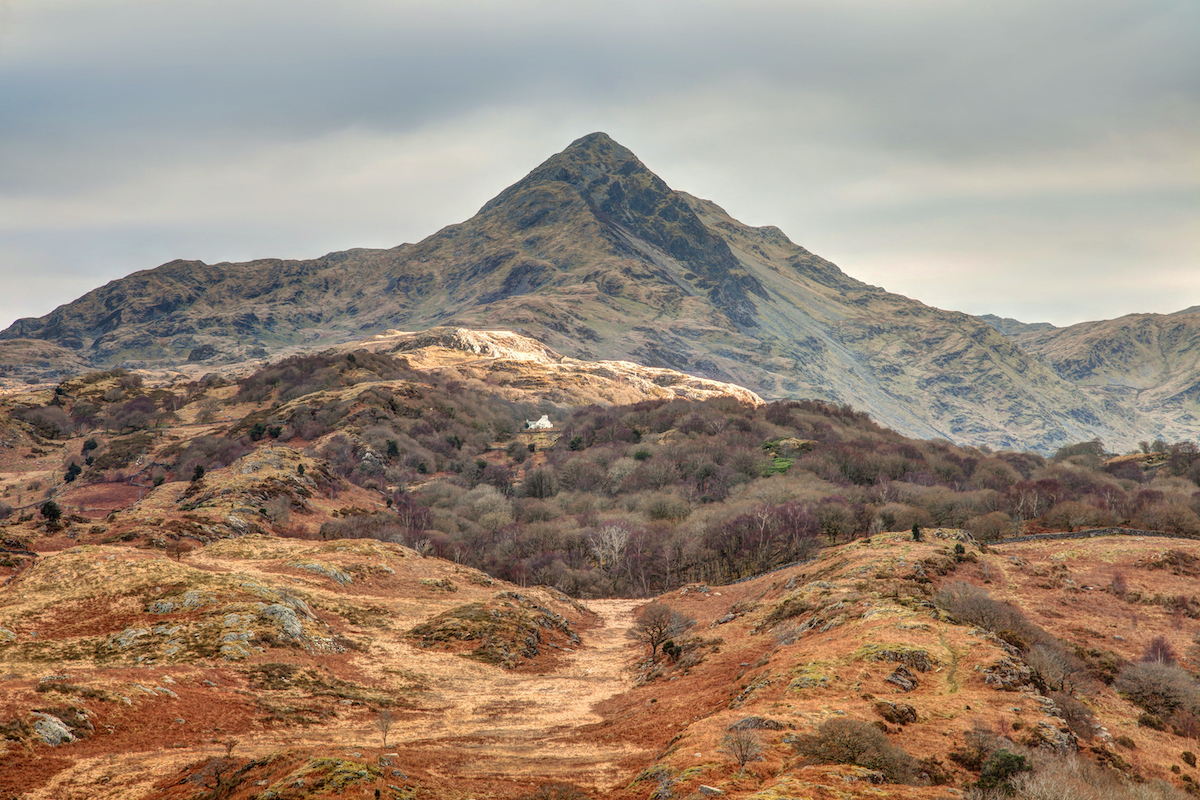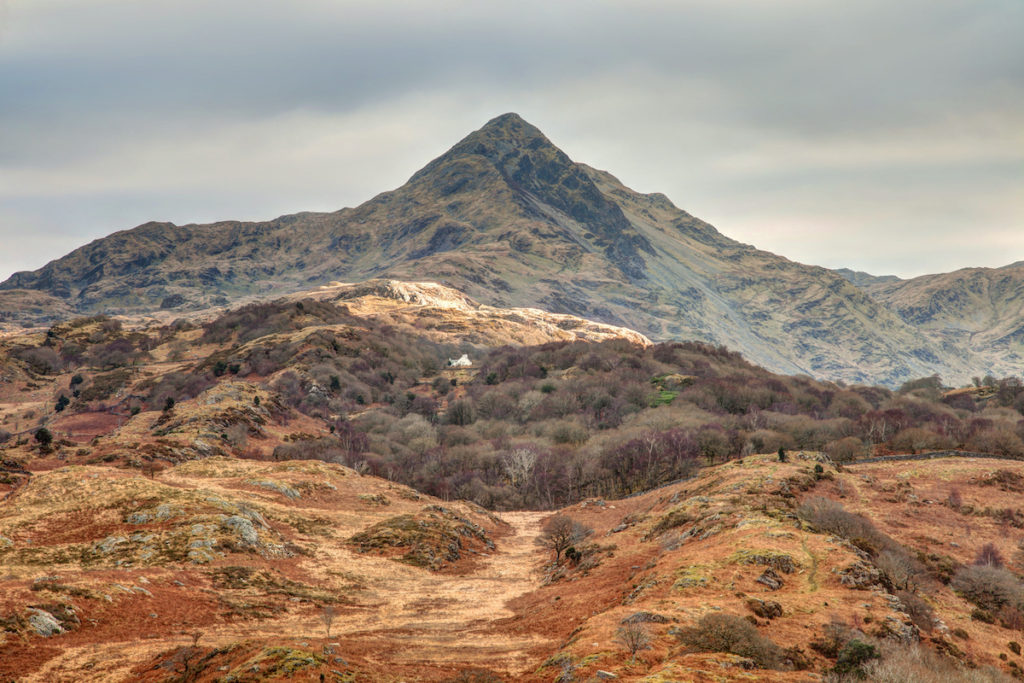 A walk to the summit when you visit the area is practically mandatory – and, as it's only a little over 500m, it's not long before you're soon reaping the rewards. From the top of this glaciated U-shaped valley are views over the River Glasglyn, out to Cardigan Bay and beyond. And after taking in the landscape there's no better way to feel a part of it than to sleep in its bosom, in your very own cave hotel. Here you're assured of no unwelcome early wake-up calls – except for the creeping sunlight at dawn; no noisy neighbours – unless you count the shrill cry of a peregrine falcon overhead; and, definitely, no hefty bill on the way out.
Overnight in a shepherd's hut in a hidden corner of the Lake District
Of all the valleys in all of Lakeland, Mosedale is the one that feels least like the national park. Accessed best from the small, remote hamlet of Swindale, this area is so neglected by all but the most hardy of fell-lovers that you could spend an entire weekend walking these peaks and the valley below without so much as passing another human being.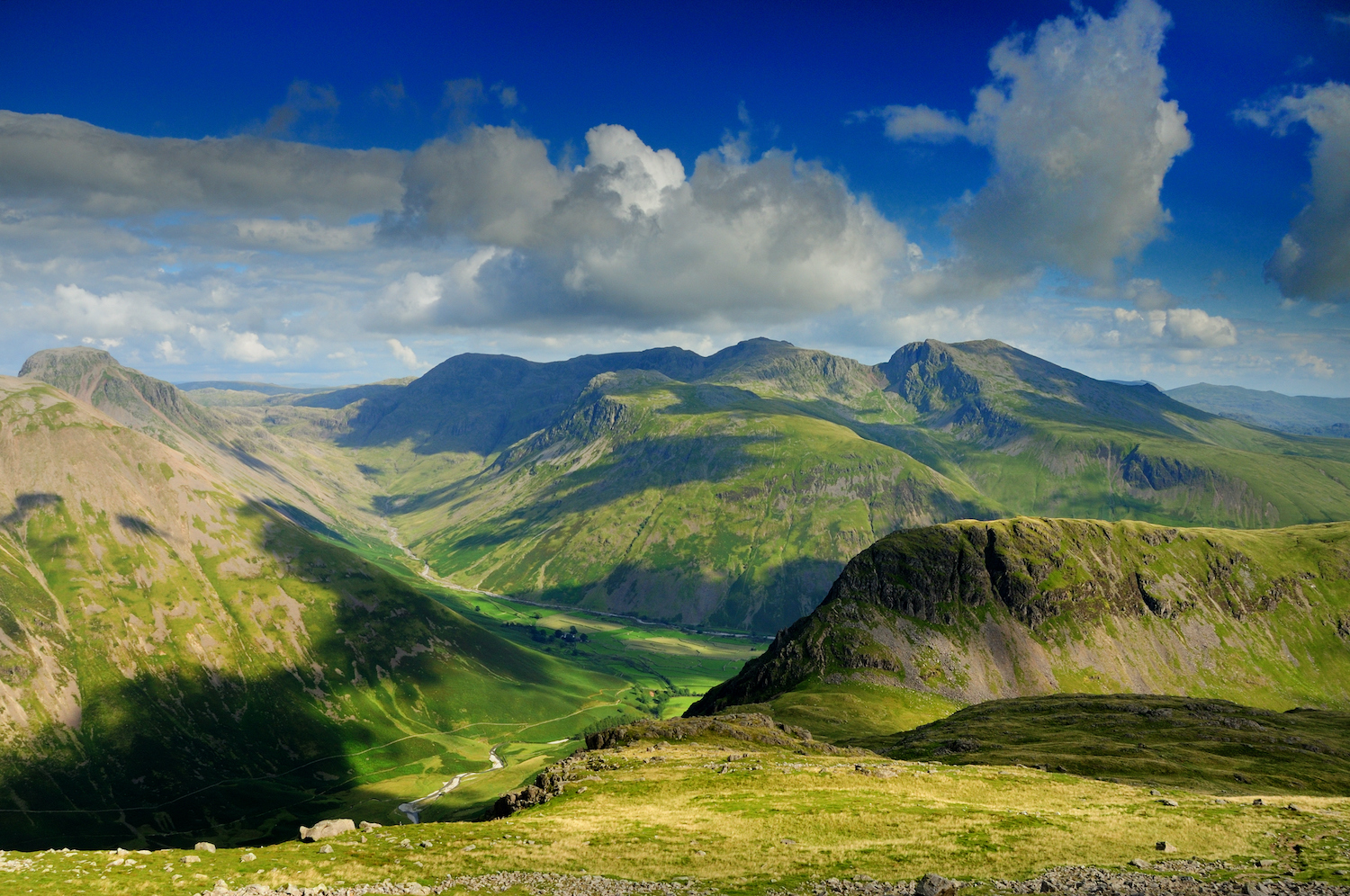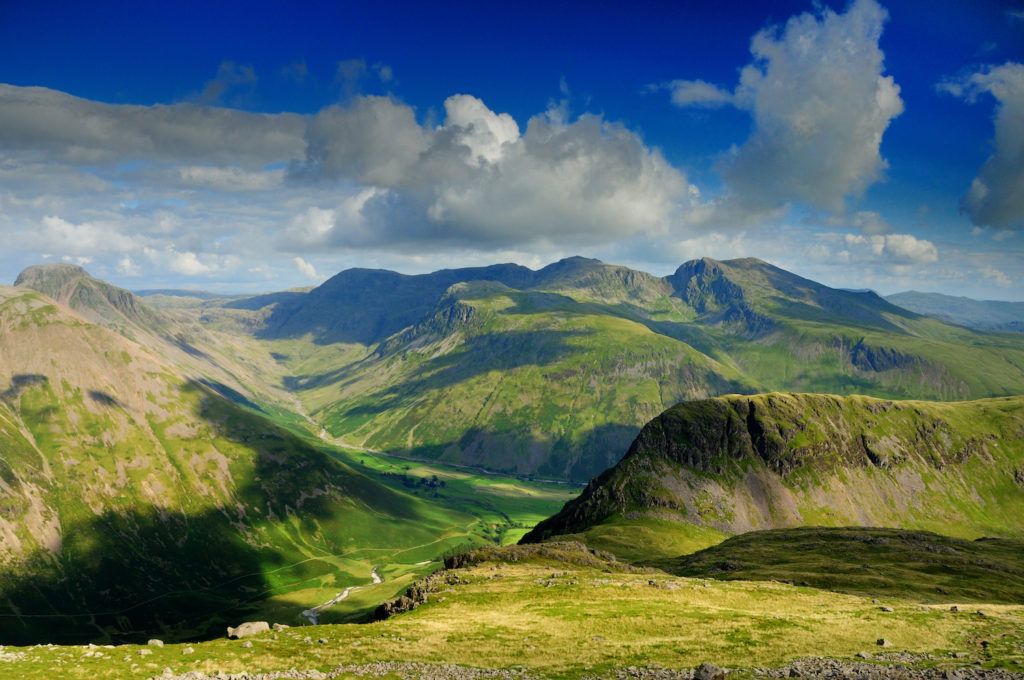 Mosedale is a hanging valley. It owes its very existence to a glacier, which, during the last ice age, left evidence of its progress in the form of drumlins – hills formed of glacially transported debris – and carved crags at the valley head. You may not see other people on your walk here, but you might well come across some of the native wildlife. Red deer are fairly common on the open hillsides. Interesting birds include, in spring and summer, ring ouzels on the hillsides, while overhead you may spy buzzards and perhaps a peregrine falcon.
Before long, you'll spy your bed for the night: the whitewashed shepherd's hut of Mosedale Cottage. Today, its only residents are passing hill-walkers looking for shelter and the occasional shepherd working the land. Offering at least five possible bed chambers, you shouldn't be short of space. There's even a toilet across the courtyard, making this a particularly luxurious bothy in the grand scheme of outdoor shelters.
Embark on a fossil hunting expedition in Lyme Regis
Made from soft clay layered with a few hard bands of limestone that formed on the bottom of the sea during the early Jurassic period, some 190 million years ago, the grey cliffs of East Devon's Lyme Regis area regularly offer up some valuable clues about life on earth in geological ages past. The Jurassic fossils within the cliffs are derived from sea creatures that lived when dinosaurs roamed the land. Landslides and waves cause fossils to fall from the cliffs on to the beaches below, making them prime fossil-hunting territory.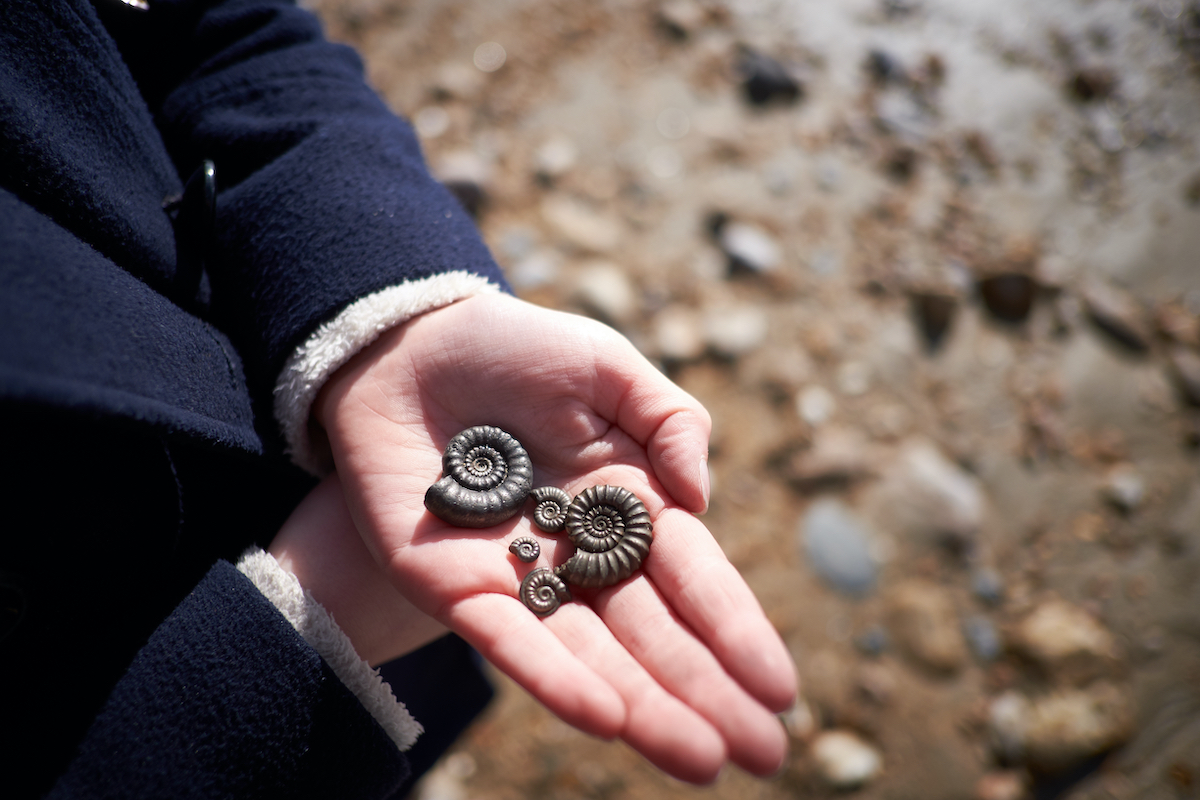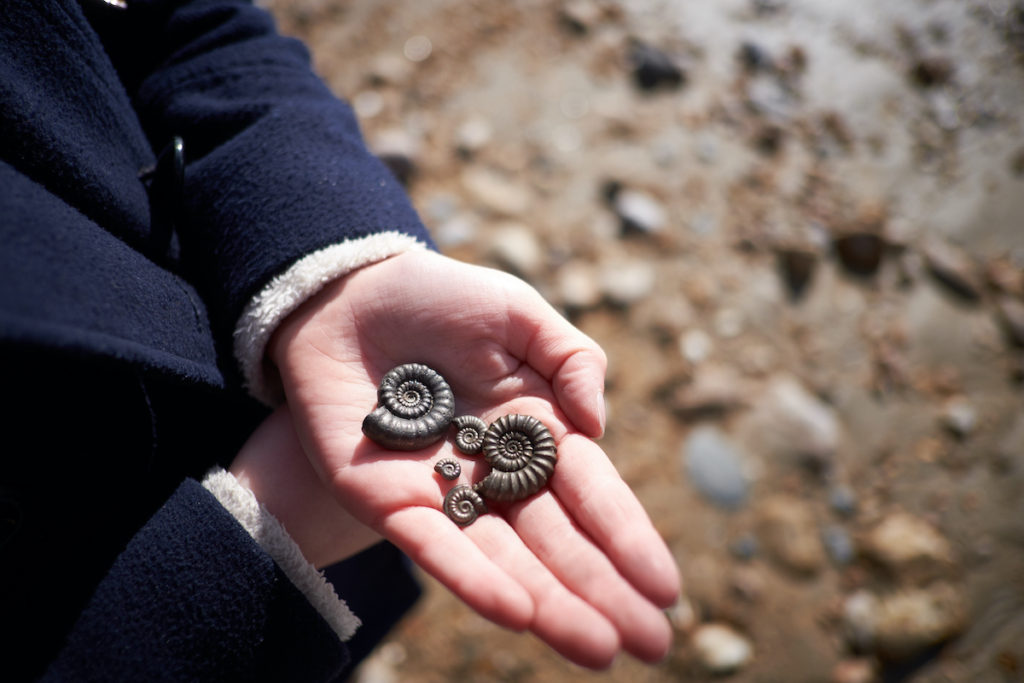 Heading out with an expert will help you get the most from your fossil-hunting expedition and give you a greater understanding of how they are formed. If you do happen to find something of possible scientific interest (a local expert can tell you), you will need to register it with the Charmouth Heritage Coast Centre. While it will remain yours, scientists have the right to ask to study it during the six months after registration.
More information
Start planning your own adventures with our guides: