There's a sense of homecoming in the Peak District uplands – a slowing down and returning to our ancestral roots.
Read more in The author's take
In the Peak District, the visitor can slow down and return to a simpler existence. Where the Dark Peak stretches from Saddleworth to Kinder, continuing southward, east and west of the White Peak, the moorlands provide ramblers with mile upon mile of near wilderness.
Here, bog gives beneath the boot and the air is filled with the scent of turf and the call of the curlew. This seemingly featureless moorland is only interrupted occasionally by mysterious stone circles, Bronze-age forts, reservoirs, cloughs, brooks, tors or edges.
When the modern soul yearns for civilisation again, northern settlements such as Saddleworth, Holmfirth and Marsden offer bustling tourist centres and year-round festivals, while the gritty industrial towns of Glossop, New Mills, Macclesfield and Leek to the west combine impressive Victorian engineering with long-established markets.
Cradled by the gritstone, the White Peak is a softer, more diverse landscape of wooded dales, meandering rivers and upland pasture. Man has made a stronger mark here, the landscape chequered with dry-stone walls punctuated with tiny barns – a pleasing geometrical order in the natural environment. On the limestone, the market towns of Bakewell and Buxton serve countless sleepy villages that shake themselves awake in the session of fetes, festivals, well dressings and open gardens. Whether wandering through ancient monuments, Victorian mills, stone-built settlements, wooded dale or empty moorland, there's a sense of homecoming in the Peak District uplands – a slowing down and returning to our ancestral roots.
Helen Moat, author of Slow Travel Peak District: the Bradt Guide
Bradt on Britain – our Slow Travel approach
Bradt's coverage of Britain's regions makes 'Slow Travel' its focus. To us, Slow Travel means ditching the tourist ticklists – deciding not to try to see 'too much' – and instead taking time to get properly under the skin of a special region.
You don't have to travel at a snail's pace: you just have to allow yourself to savour the moment, appreciate the local differences that create a sense of place, and celebrate its food, people and traditions.
Related books
Related articles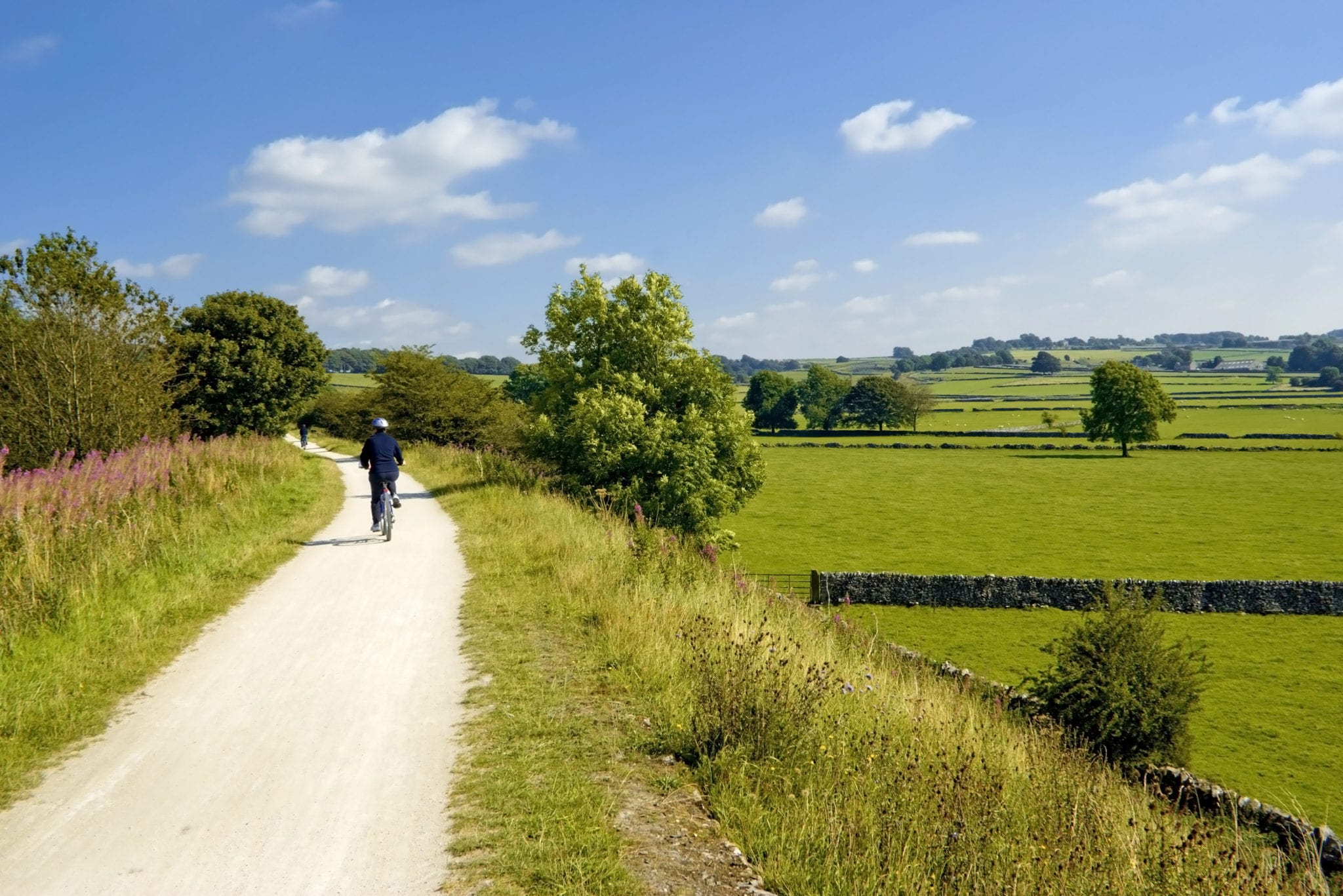 Leave the car behind and explore Britain's highways, byways and coastal pathways on two wheels.