We want visitors from afar to learn that there's more to Devon than the beaches and commercial places that get into the tourist brochures.

Alistair & Gill Campbell authors of Slow Travel: North and Mid Devon, co-authored by Hilary Bradt
We have lived in the West Country for many years and one of the joys of researching Bradt's Slow Guide is that it has made us appreciate North and Mid Devon anew. Walking coastal paths in glorious sunshine; discovering tiny churches and unsung villages; learning to blow glass, throw a pot or surf a wave – North and Mid Devon is surprisingly rich in its hidden delights.
North Devon is dominated by its coast and some parts become busy in high season. Head a little south into Mid Devon and the crowds evaporate away. Here you'll find interesting places to stay, from a thatched cob cottage in a quiet village to a luxurious tree-house with a hot tub for two. Some attractions are well known, like the RHS's gardens at Rosemoor but others, like Dingles Heritage Fairground just off the A30 and Woolley Animals at Winkleigh, are off the usual tourist trail.
This part of Devon is exceptionally appealing to foodies. Slow food is part of Slow travel and this region lends itself to time spent lingering over a meal in a thatched pub, a cream tea in a riverside tearoom or even a cocktail overlooking a beach at sunset. Whatever you eat and drink, it is likely to be local thanks to the farming heritage of the region, which encourages free-range animals and organic methods. It is probable that the gin in your cocktail also comes from just down the road thanks to the increasing number of distilleries cropping up in the area. North and Mid Devon has fourteen independent breweries, numerous cider mills and a handful of small vineyards.
Many visitors come to the area to walk. We first visited to walk the world famous South West Coast Path (SWCP); the North Devon section is probably the most beautiful (as well as the most challenging) part of the entire route. All keen walkers who visit Devon will do parts of the coast path, most utilising the inland footpaths to make a circular trip or taking a local bus to get to the start.
While you walk or drive you are bound to spot the wildlife – red deer, Exmoor ponies, foxes, badgers, buzzards and other birds of prey abound. If you take the boat to Lundy – it really is a must – between May and July you will see puffins, complete with their brightly coloured beaks.
Bradt on Britain – our Slow Travel approach
Bradt's coverage of Britain's regions makes 'Slow Travel' its focus. To us, Slow Travel means ditching the tourist tick lists – deciding not to try to see 'too much' – and instead taking time to get properly under the skin of a special region. You don't have to travel at a snail's pace: you just have to allow yourself to savour the moment, appreciate the local differences that create a sense of place, and celebrate its food, people and traditions.
Related articles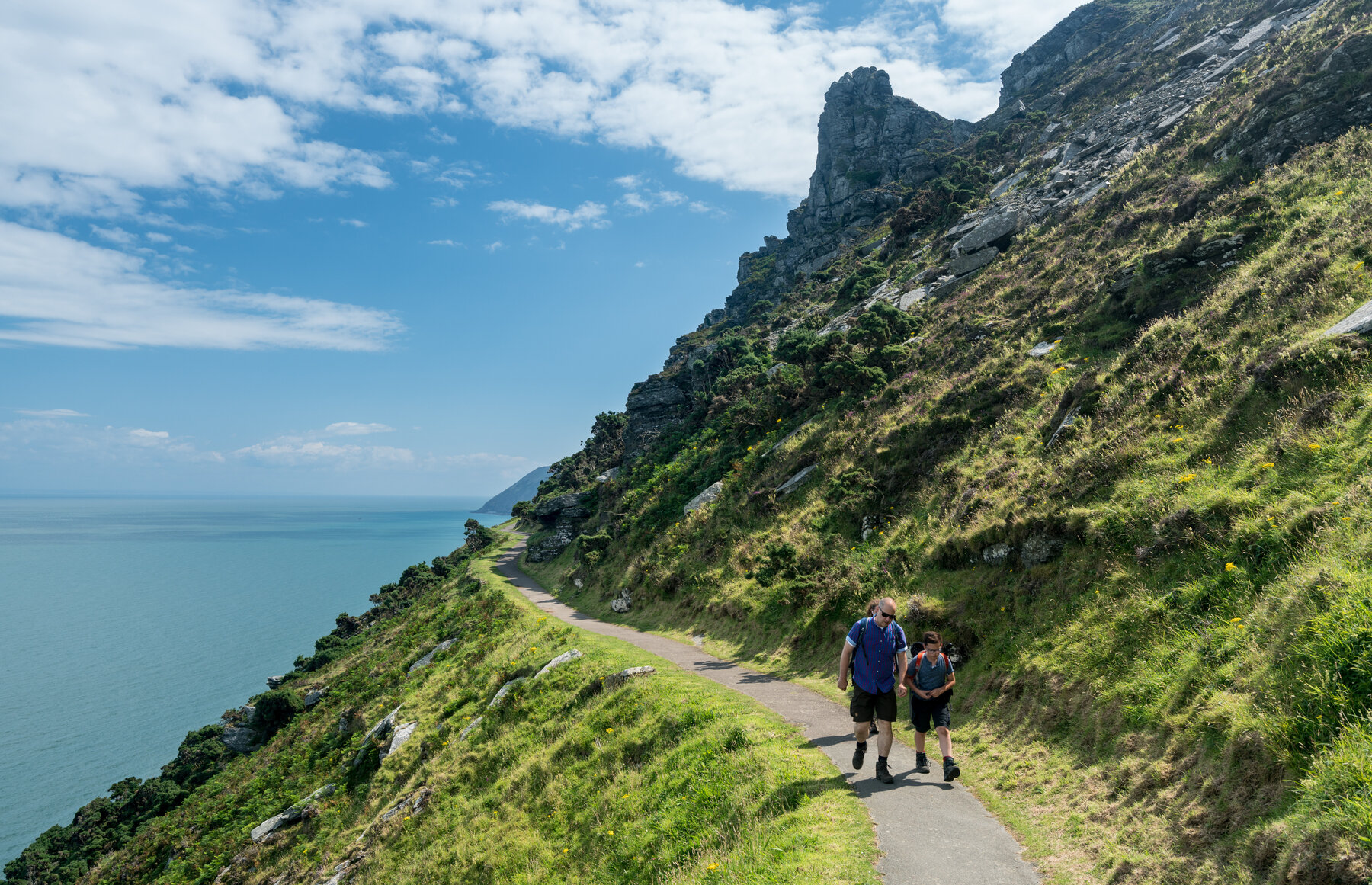 From casual village strolls to breathtaking coastal hikes.