Oman is a country of outward-looking people who are eager to meet those from elsewhere and proud to welcome visitors to their country.

Tony Walsh and Diana Darke, authors of Oman: The Bradt Guide
Oman is not a country that offers overwhelming modern architecture or a cacophonous urban buzz. This is a country of nuances that when combined create one of those places you wish you had visited before and will be raring to visit again.
Often described as a 'new' tourist destination, tour groups have, in fact, been visiting Oman for more than 35 years, and cruise ships for 25. Step back further in time and Oman has been a hub for trade with the USA since 1790, in the time of George Washington.
Oman is a country of outward-looking people who are eager to meet those from elsewhere and proud to welcome visitors to their country. Since 1970, the country has enjoyed increasing stability and prosperity. Oman's GDP fluctuates in step with changes in the price of oil. The lows of 2016 have been replaced with highs in 2022, and this increase is directly benefiting the government's finances as well as Oman's internal economy. This means that Omanis enjoy an excellent standard of living, comparable to much of eastern Europe.
This inflow of wealth means that not only Muscat has well-maintained roads with street lighting: if you fly into Oman at night, you will see ribbons of light extending throughout the country. In Oman's north, an impressive tarmacked and fully lit 26km road will take you from the plains up into the mountains at 2,000m. Here you can relax and gaze out from the edge of a cliff into an abyss 1,000 metres below or meander through fields of fragrant pink damask roses. Also in the north, great lake-like 'fjords' await you with their mirror-calm waters, ideal scuba-diving spots and unfrequented beaches. The southern governorate of Dhofar is an extraordinary region with seasonal cloudforests and the neighbouring vast dunes of the Rub Al Khali. White-sand beaches lapped by the Arabian Sea add to this region's appeal as a relaxing holiday destination.
One of Oman's most outstanding achievements has been in emerging from many years of conflict, poverty and national fragmentation to become the stable and prosperous country that it is today. Travelling from Muscat down to Salalah illustrates how remarkable the change that the late Sultan Qaboos enabled really is. Books by Bertram Thomas, Wilfred Thesiger and Jan Morris, each of whom used Salalah as the springboard for their journey, describe poverty and anxiety as part of the tapestry of Oman. Today the picture is very different, with opulent mansions radiating away from Salalah's town centre and carefree children enjoying life in their neighbourhoods.
Whether you travel alone with this Bradt guide as your companion or, as Thomas, Thesiger and Morris did, with a local guide, you'll realise that what makes Oman truly special is the journey, and the discoveries you make along the way.
Related articles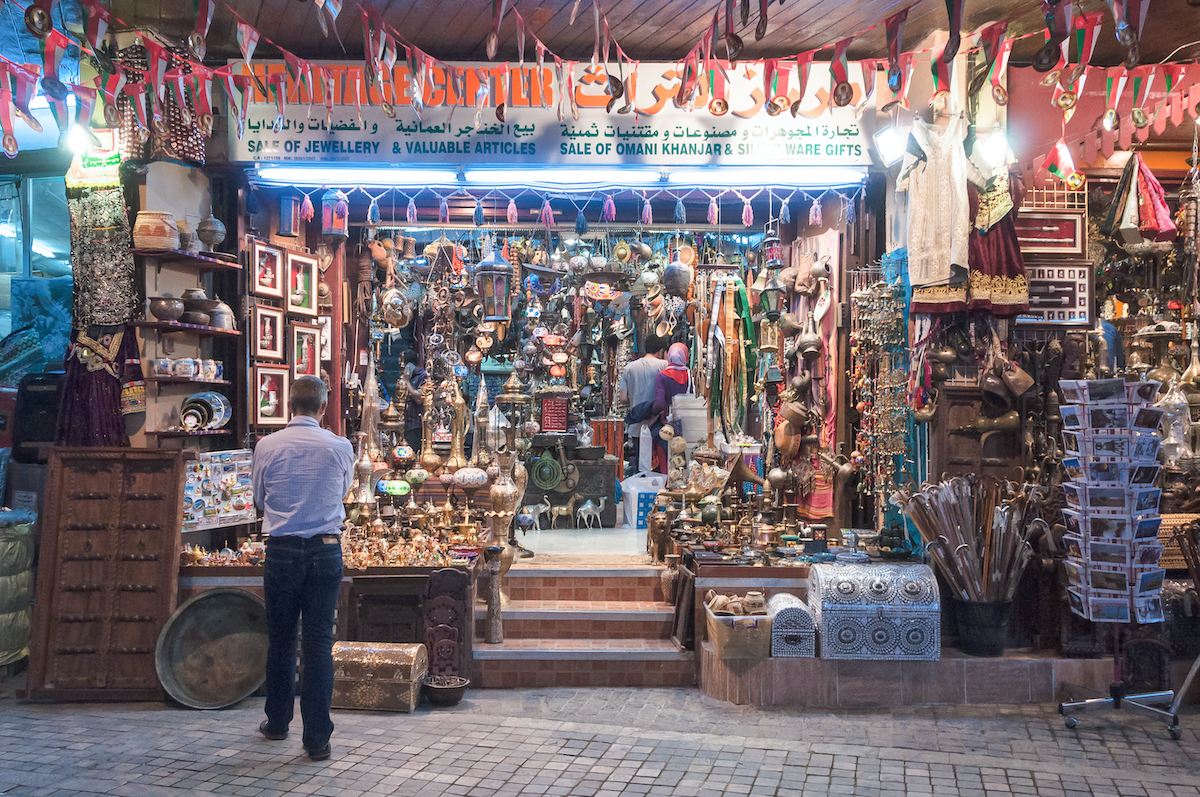 With artisanal skills handed down from generation to generation, Oman is home to a wealth of handmade crafts.