The Muscat–Dhofar Coastal Route, Oman
If you want lots of beach camping in unspoilt landscapes, have your own 4×4 and are completely self-sufficient in supplies, this route may appeal to you. It is so full of unexpected interest and stark beauty that it may well be the most pleasurable long-distance drive in Oman.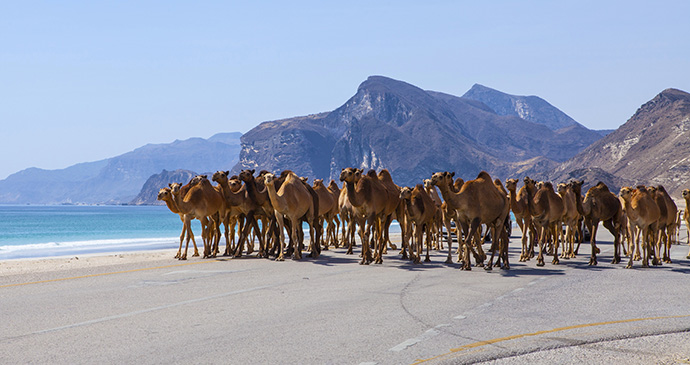 At Ras Ruwais the dunes collapse into the sea and, as if running out of material, the splendid hills of sand are almost immediately replaced by the endless sabkha at Bar Al Hikman. The beaches here are a magnet for thousands of birds throughout the year and occasional turtles haul themselves up to lay eggs.
The Serra da Leba Pass, Angola
This hair-raising hairpin route surely ranks as one of Africa's most exciting roads. Some 36km south of Lubango, this magnificently constructed pass that links Lubango with Namibe drops 1,000m down in a series of sharp winding bends.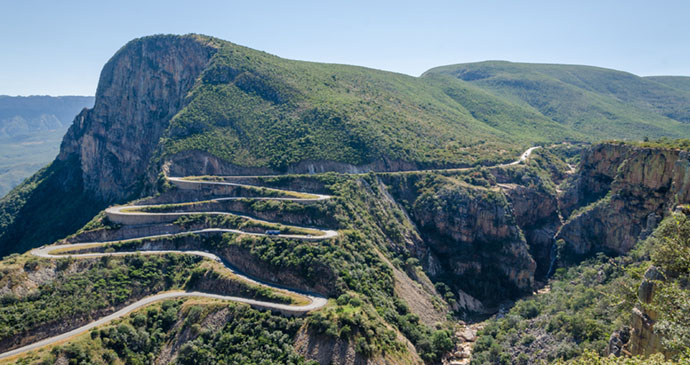 At the end of the pass, it is highly recommended driving to the viewpoint where you can see the road snake and seamlessly disappear into the lush green landscape. At the bottom of the pass the road opens out on to a plateau, with roadside food shacks at Praça das Mangueiras where you may see local tribespeople wearing traditional dress.
The Carretera Austral, Chile
Stretching from the Chilean Lake District to southern Patagonia, the Carretera Austral offers South America's greatest road trip. It runs through Chile's wildest region, where towering forests sit alongside monumental glaciers and Andean condors soar above aquamarine lakes.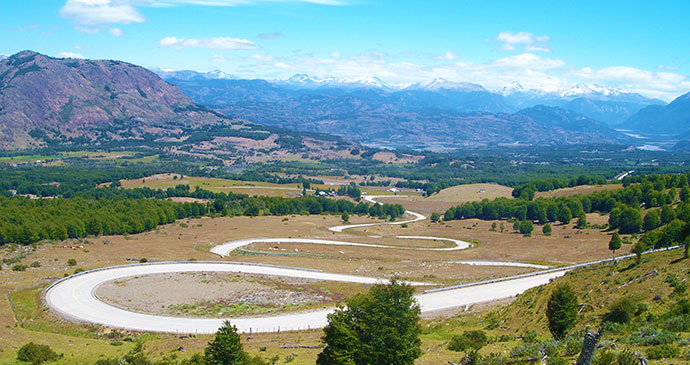 Bordered by craggy cliffs and mountains, the 1,270km road snakes past secluded settlements, exclusive lodges, vivid marble caves and mist-shrouded hot springs – not to mention countless snow-tipped volcanoes and national parks. Although challenging, it is undoubtedly worth the effort.
Transfăgăraşan Highway, Transylvania
Route 7C, also known as the Transfăgăraşan Highway, is the most spectacular drive in Transylvania and maybe even Europe. Romania's highest asphalt-covered road is an unforgettable experience for the passenger as well as the driver.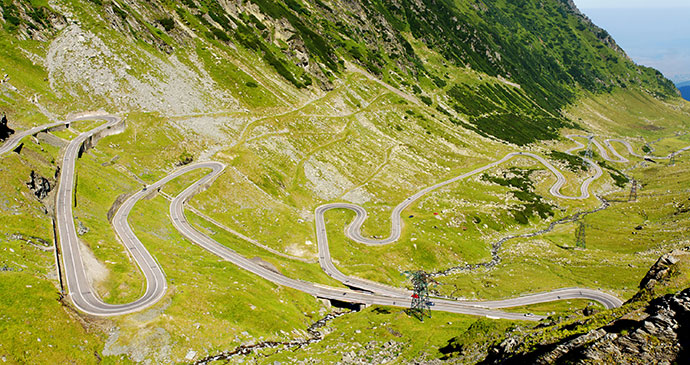 In a 24 March 2008 article in The Guardian, Uneasy Rider author Mike Carter described the Transfăgăraşan Highway as 'the best biking road I've ever ridden', and in 2009, Jeremy Clarkson of BBC's Top Gear pronounced it 'the best road in the world!'
The Cabot Trail, Canada
This is the official name for the road which loops around Nova Scotia's northern Cape Breton Island. This region is justly renowned for its spectacular unspoilt beauty and regularly features high on lists of the world's best scenic drives.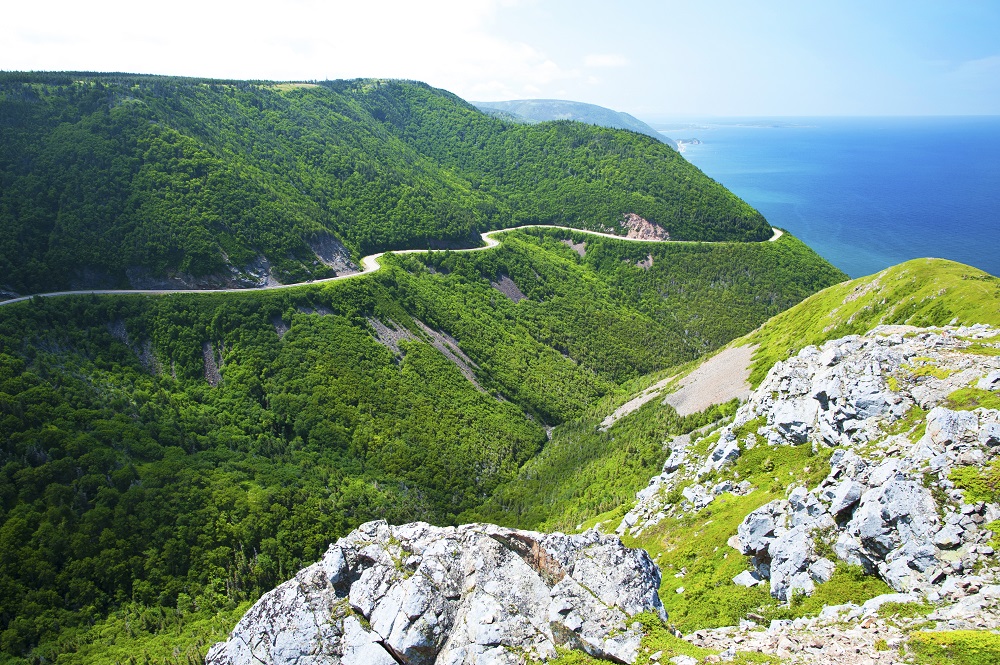 The most spectacular stretch of the approximately 300km trail is the 115km between Cheticamp and Ingonish Beach, much of which passes through the Cape Breton Highlands National Park. From early summer well into autumn, pilot, minke, fin and humpback whales come to feed in the Gulf of St Lawrence and off the northern tip of Cape Breton Island.
The Skeleton Coast, Namibia
This hauntingly barren stretch of coast in the northwest of Namibia is best explored by 4×4 and takes about 5 hours in one hit. Stretching from Swakopmund in the south to the Angolan border in the north, the C34 runs parallel to the ocean, and often feels like a drive along an enormous beach – with the sea on one side, and the sand – or gravel – continuing forever on the other.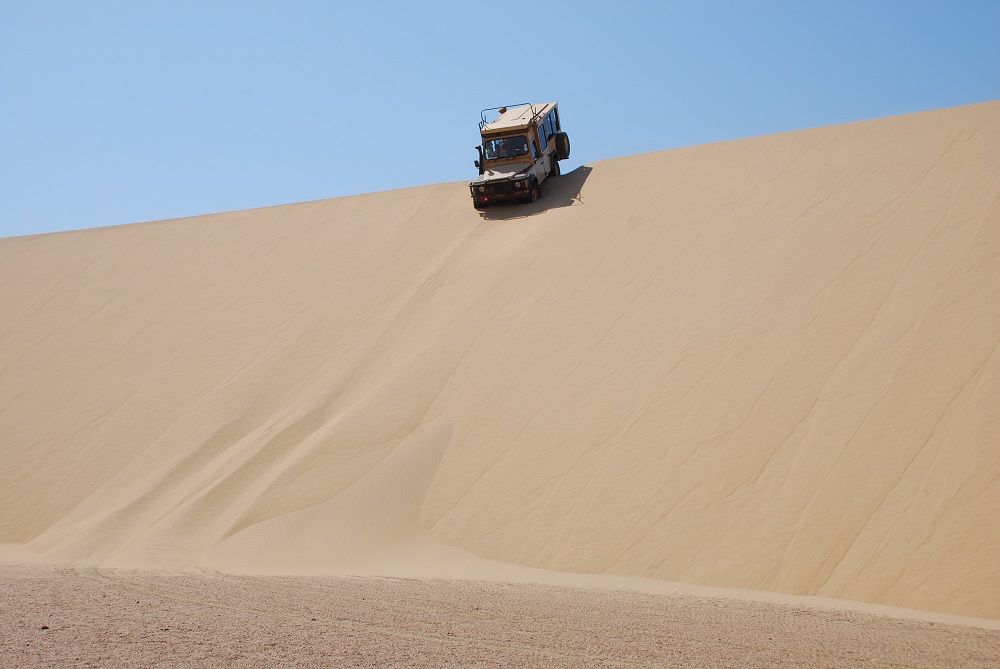 It's a tribute to the power of the ocean that, despite the havoc wreaked on passing ships, very few wrecks remain visible.
Pamir Highway, Tajikistan
The prize for the world's best drive is hotly contested, and Tajikistan's Pamir Highway certainly comes close to perfection. Magnificent mountains, gushing rivers and waterfalls, summer settlements with nomads and sheep, and scarcely another vehicle in sight are all points in its favour.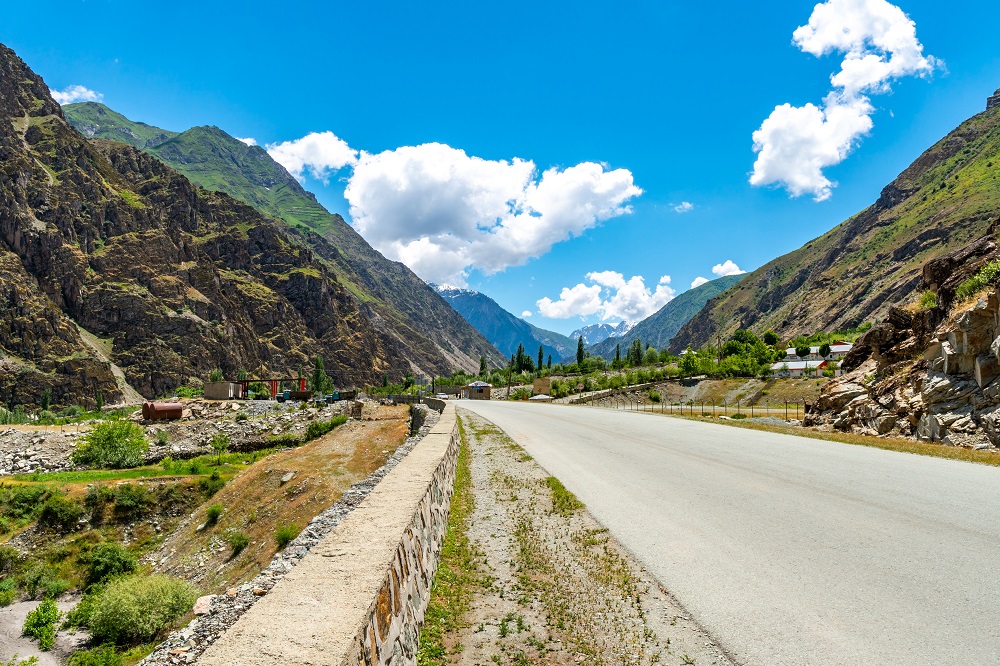 Whilst it's not a route for the faint-hearted, if you have the physical and mental stamina it's a once in a lifetime experience whether you're travelling by two wheels or four.
Gotthard Pass, Switzerland
The Gotthard Pass is perhaps the most famous of Switzerland's alpine passes and for centuries has been associated with hazardous and punishing travel. It has long been a major trade route between northern Europe and Italy and in centuries past, before the Gotthard and Base Tunnel were opened, was a perilous route made by horse-drawn post buses.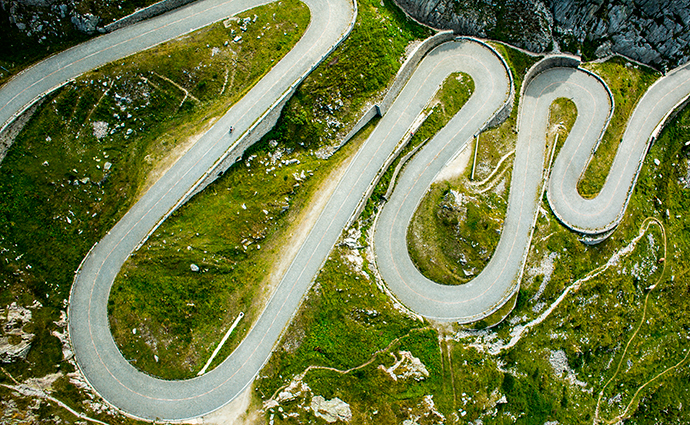 Thankfully, it is a lot safer by car today and a roadtrip means being able to savour the views of the lush mountains above and sweeping valleys below, just watch out for wandering cows!
New Central Cross-Island Highway, Taiwan
The high-altitude road that connects Sun Moon Lake with Yushan National Park and Alishan more than justifies renting a car or hiring a driver.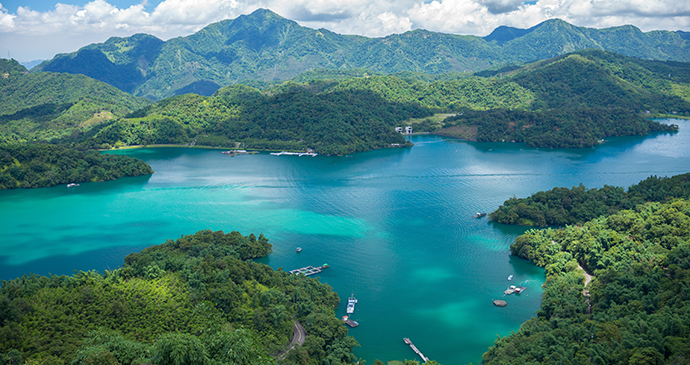 This road, which you'll take if you visit the hot-springs resort of Dongpu, offers one of Taiwan's finest mountain driving experiences but make sure you have enough petrol, food and drinks before setting out.
Khardung La, Ladakh
The road heading out of Leh towards the Nubra Valley is an attraction in itself, mainly due to the dramatic Khardung La mountain pass. The road winds its way initially along a vibrant green valley where streams cascade over rocks and each irrigated field is lined with shade-giving trees, substantial houses and large white stupas, before climbing steeply around a series of vertigo-inducing hairpin bends to reach the pass itself.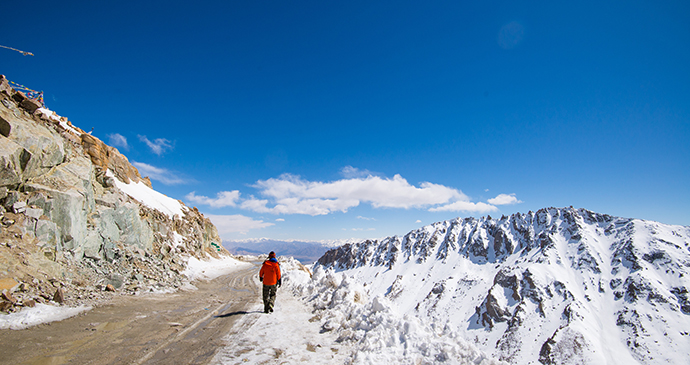 Locals, and indeed a couple of well-placed signs at the top, claim it to be the highest motorable road on earth. In reality, it's more like 10th or 11th highest, but nevertheless it climbs to an impressive 5,602m and offers visitors breathtaking views down into the Nubra Valley and across to a couple of spectacular glaciers. If you fancy an extra thrill, try descending from the pass by mountain bike.
---
More information
Want to find out more about fabulous motoring experiences? Check out our comprehensive guides: