Located in the centre of Bahla, the fort sits on a small hill with archaeological remains dating back 5,000 years. It is one of Oman's oldest by origin date, and there is some evidence of Sassanid remains.
With its lofty hall, the main citadel in the southeast of the fort is the oldest area, perhaps dating from the late 13th century and the Al Nabhani dynasty. There are some attractive plaster decorations increasing the impression of faded grandeur. Excellent views can be had from the upper rooms, though the drops below some of the steps, which have no side barrier, mean care must be taken when exploring here.
The southern and western areas are more modern, dating from the mid 17th century. They were enlarged in the late 18th century, with a new section, Bayt Al Hadith, built in the 19th. Painted ceilings in yellow and blue will make the fort appealing to Swedish visitors. Perhaps reflecting the different periods at which the building took place, the fort is part stone and part mud-brick.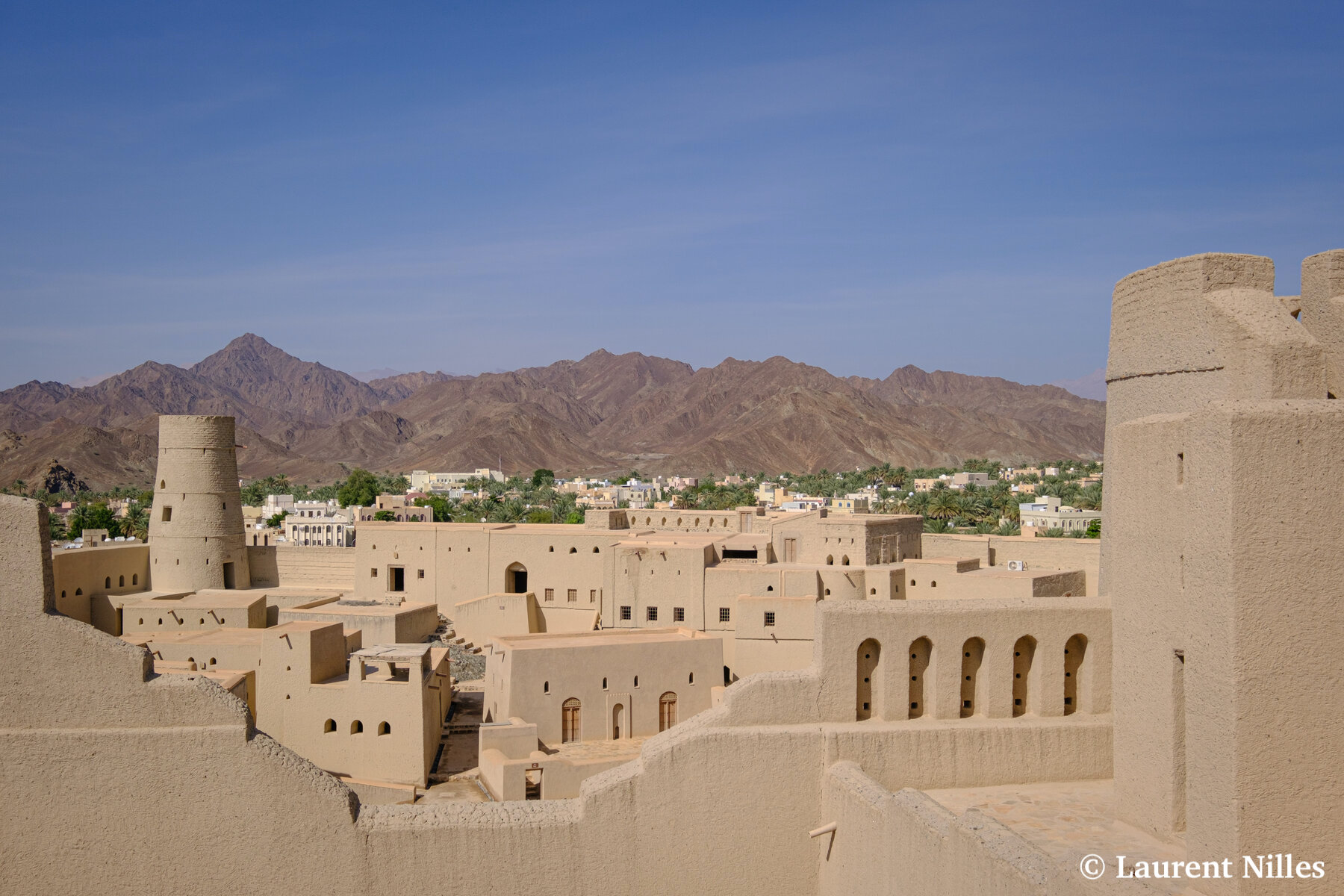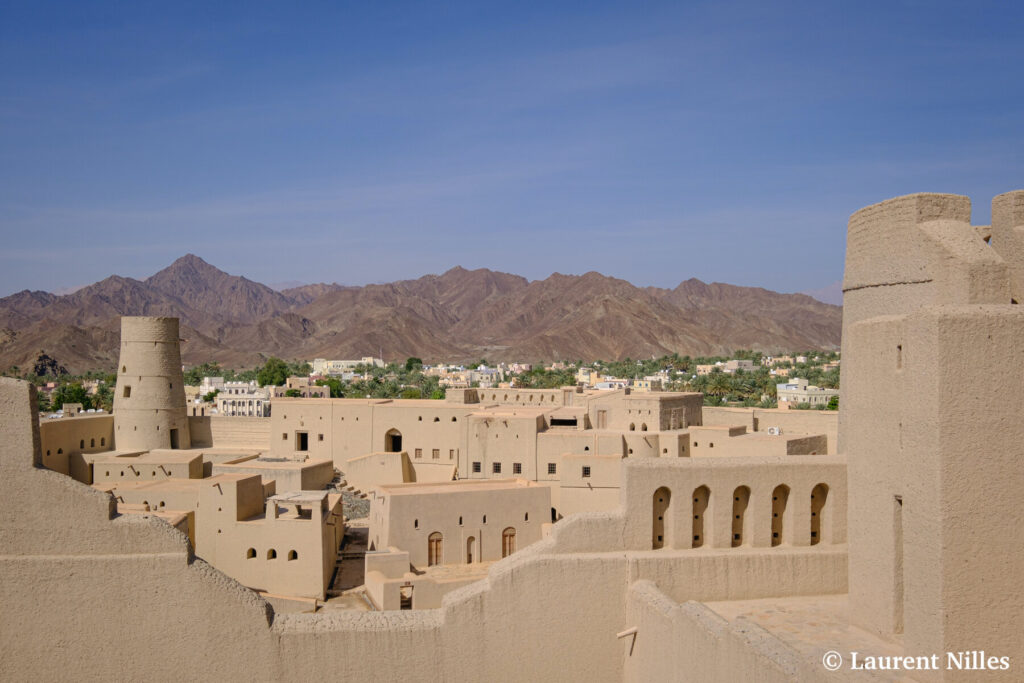 UNESCO described it as 'a monument of global importance' when it was listed as a World Heritage Site. The UNESCO restoration project began in 1988 and work finally finished in summer 2012. This restoration task was enormous and the state of disrepair so advanced that when they began work, the first two years were spent clearing rubble.
Outside the walls, on a raised terrace in the far southeastern corner, stands the old Great Mosque of Bahla (ask at the fort to find out whether it is open for tourists). As was typical of old Ibadhi mosques, this building has an almost featureless exterior and is set on a raised platform. Evidence of 3rd millennium BC constructions have been found on the mosque's hill, suggesting its lengthy human habitation.
Getting to Bahla Fort
From Nizwa, Route 21 leads directly to Bahla, and it's 40km between the forts of each town. Mwasalat bus routes 53 and 54, from Al Udhaiba in Muscat to Al Buraymi or Yanqul, stop at Bahla Suq. Fares cost less than OMR5 (one way) depending on where you get on the bus.
A shared taxi from Nizwa will cost around OMR2, while a private taxi will be around OMR10, or less.