With infrastructure and trade routes dating back thousands of years, it comes as no surprise that Oman has claimed four inscriptions on the UNESCO World Heritage List. Each site demonstrates ancient Omani innovation and their penchant for building striking architecture in dramatic landscapes.
Bahla Fort
Rising majestically above oasis palms, Bahla Fort is Oman's largest fortification, with archaeological remains dating back a mind-boggling 5,000 years.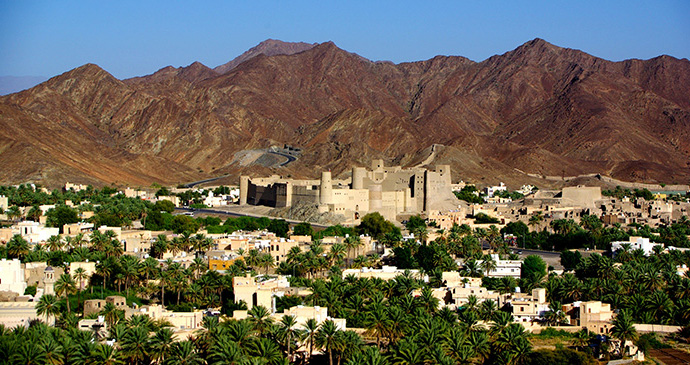 Following a 24-year-long UNESCO-led renovation, the fortress sits proudly atop a small hill, adjacent to a largely abandoned mud-brick village and a traditional suq where you can find silver, spices and herbs.
Bat, Al-Khutm and Al Ayn
The impressive megalithic towers and 'beehive' tombs of Bat, Al Ayn, and Al-Khutm date back to around 2700BC.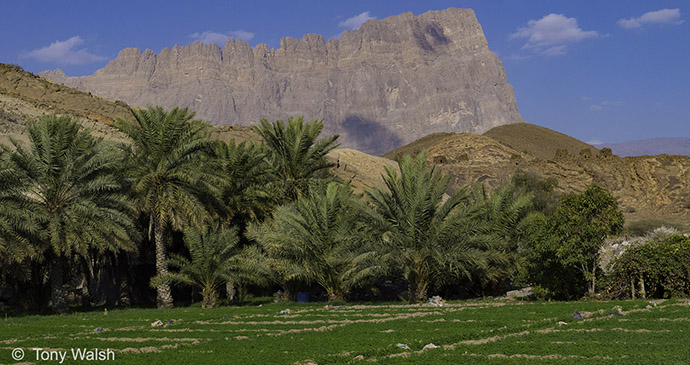 Despite extensive excavations and carbon dating, the purpose of the towers remains a mystery, but undoubtedly offer a glimpse into the lives (and deaths) of Oman's ancient civilisations.
Land of Frankincense
The Land of Frankincense refers to each of the instrumental elements that allowed the frankincense trade to flourish in the southern Dhofar region over 2000 years ago.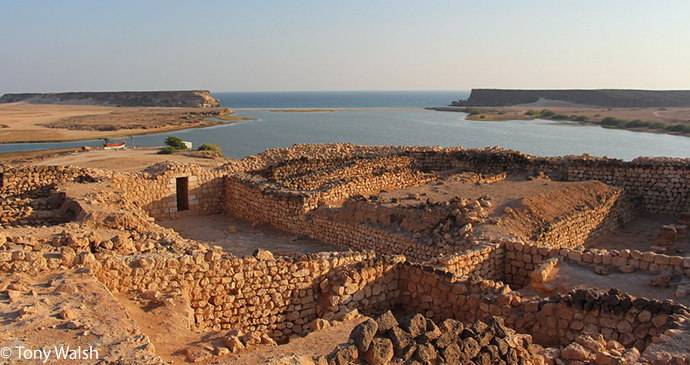 Frankincense was used in religious rites and for medicinal purposes in most civilisations throughout the ancient world, and was arguably the first commodity to lead to the whole idea of international trade routes. The sites include the frankincense trees of Wadi Dawkah and the archaeological sites at Al Balid and Samharam/Khawr Rawri.
Aflaj irrigation systems
Often believed to have been introduced by the Persians in pre-Islamic times, the falaj is a water channel that leads from its source to the fields where irrigation is required.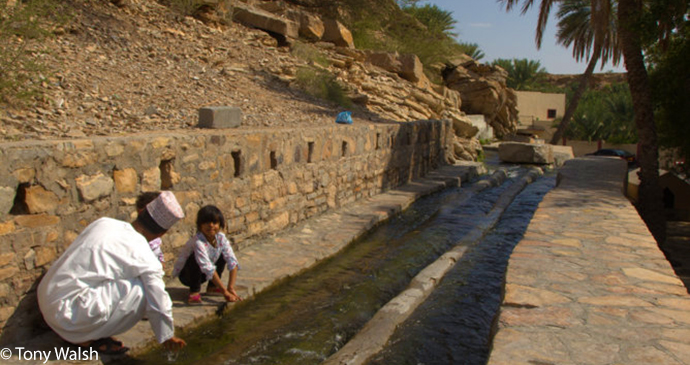 Today there is increasing evidence that, at the very least, aflaj (the plural of falaj) developed independently in Oman. In many village communities the falaj is still, but only just, part of the essential way of life, and one of the standard exchanges for a visitor on arrival at a neighbouring village might be 'And how are the aflaj?'.
---
More information
Tempted to visit? Take a look at our Oman guide:
Bradt Guides Collections
Enjoy huge discounts on a series of our books – up to 40% off!