With travel rules changing and many amber list destinations now offering quarantine-free stays to double-jabbed tourists, we face a new dilemma. How can we enjoy a summer holiday responsibly and away from the crowds?
So we've done some research for you. Away from the tourist hotspots of the Costa del Sol and the south of France, there is a wealth of little-known beaches to be discovered across Europe. And beyond the pristine sands and crystal-clear seas, find ancient villages, prehistoric monuments, gastronomic capitals and undisturbed wildlife. Here is our pick of the best little-known beach destinations in Europe that you can travel to right now.
Karpas Peninsula, North Cyprus
The northern, Turkish-speaking part of Cyprus still remains much less visited than the Greek south. With the number of daily flights increasing and crossing points to the south opening up, North Cyprus is no longer an isolated backwater.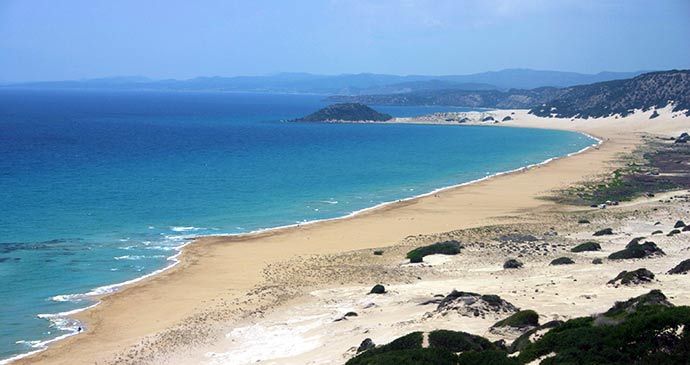 Rent a car to explore pristine beaches where turtles nest undisturbed, Roman ruins and characterful villages preserving rural traditions. Find peace and tranquillity on the Karpas Peninsula, where clear, Mediterranean waters lap the pure, white sands of the coastline. The most magnificent stretch of all lies close to the tip, known as Golden Sands and is a major nesting ground for sea turtles.
Gozo, Malta
Malta has plenty of sun and sea, but its USP is its 7,000-year history. Marvel at its extraordinary Stone Age temples and complex megalithic architecture 2,000 years older than Mycenae. Once you've had your fill of prehistoric monuments, take the ferry to quiet, friendly Gozo, where you can really let your hair down and relax.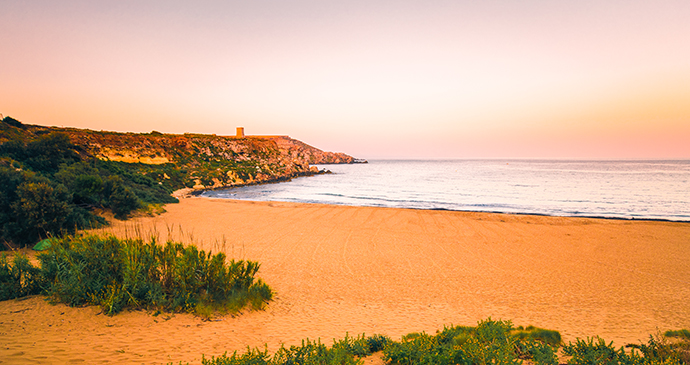 Swim and sunbathe at Ramla Bay and snorkel in crystal clear Mediterranean waters at Mġarr ix-Xini. Discover caves, go diving and climb flat-topped hills. Gozo is not a place to be rushed, you can cram the highlights into a few days but if you really want to chill out and enjoy the island, the longer the better.
San Sebastián, Basque Country
If you wanted a shortcut to designing the ideal city, then cloning San Sebastián would be an excellent way to start. Gorgeous stretches of sand right on the doorstep might be enough for some cities to rest on their laurels, but San Sebastián doesn't stop there, comfortably accepting its accolades as a global gastronomic giant and its frequent appearances in most 'world's best cities' lists, and rejoicing in the vibrancy of its festivals, from film to jazz to the raucousness of the tamborrada.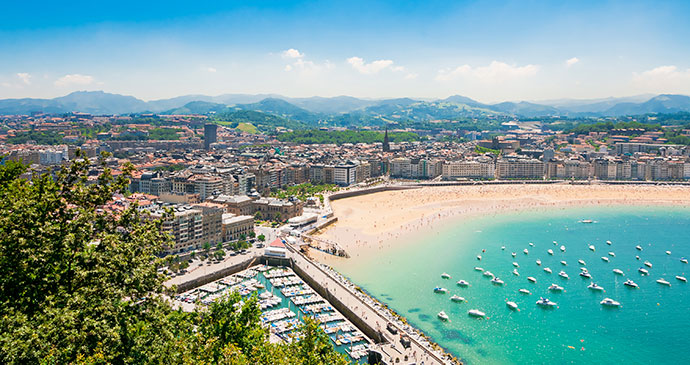 You can surf, swim or sunbathe on one of the 4 beaches of the bay or admire the Belle Époque elegance of the buildings in the atmospheric Old Town. Most importantly, take advantage of the city's renowned culinary scene, whether that's a pintxo (Basque tapas) crawl around the Old Town or fine-dining in one the many Michelin-starred restaurants, you won't be disappointed.
The Alentejo, Portugal
It's hard to understand why few people choose to holiday here. The food and wine are as tasty as in Tuscany, the hill-walking as fabulous as any in France and there are two UNESCO World Heritage Sites – the old Moorish capital of Évora and the dramatic fortress town of Elvas.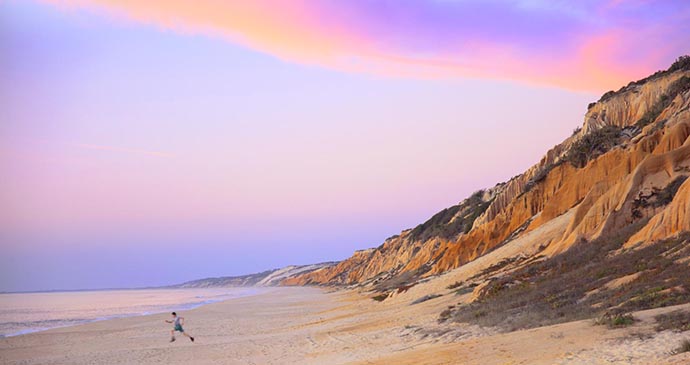 Yet for now life in Alentejo rolls along at a dreamy pace: wild boar bask in the herb-scented maquis, old men snooze outside white-washed cottages, and butterflies and bees buzz over acres of wild flower-filled meadows. The provincial town of Grândola is perfectly situated as an ideal beach base, with sweeping stretches of sand on the doorstep and lovely rolling cork-covered countryside.
The wetlands and meadows around the Santo André lagoon and the Roman ruins at Miróbriga are on the doorstep, and the town boasts some of the best rural hotels and restaurants on the Alentejo coast.
The Peloponnese, Greece
If you want white-sand beaches lapped by azure water or sleepy, whitewashed villages, then the Peloponnese has them, but it also has much else – towering mountains in which you can hike; some of the world's most famous classical remains courtesy of Olympia and the theatre at Epidavros; olive groves that produce the finest fruit and oil in the world; castles and monasteries from several different civilisations; wildflower-swathed hills and inland gorges with whitewater rivers running down them.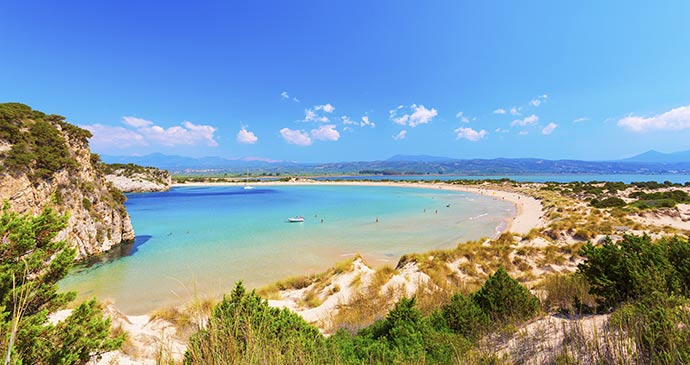 With new direct EasyJet flights from Gatwick to Kalamata, it's even more straightforward to discover this overlooked region. The best beach is undoubtedly Voidokilia Beach, a picture-postcard lagoon that wouldn't look out of place in the Caribbean, overlooked by Nestor's Cave and the dramatic Paleokastro castle.
The Albanian Riviera
Just a short ferry ride from Corfu to the city of Saranda and you'll find yourself at the tail end of one of the most beautiful stretches of coast in the whole Ionian Sea. Extending north from Saranda is the Albanian Riviera where pretty villages and towns dot the hillside above white beaches and transparent blue sea.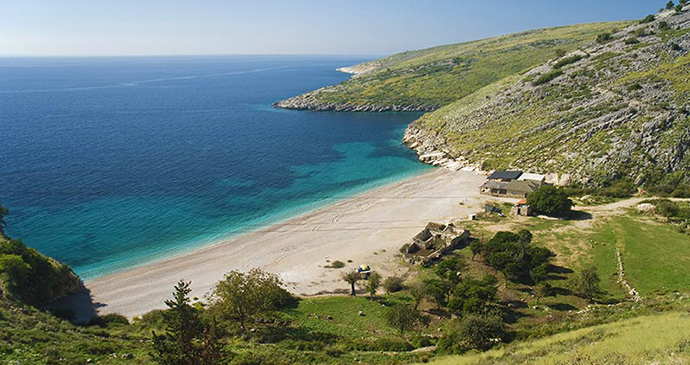 The liveliest beaches are Dhërmiu and Jala; to escape from the crowds, try one of the beaches with no road access, such as Gjipe and Kakomeja. Discover historical sites like Palasa Beach, where Julius Caesar landed in 48BC, and the Spile cave at Himara, inhabited in the 6th century BC.
The Vendée, France
When you think of French beach resorts, you probably envisage the vast sands of Brittany and the glamorous high-end playgruonds littered along the Côte D'Azur. But what about the Vendée? Lying between the major cities of Nantes and La Rochelle, the department is tucked cosily into the top of the Bay of Biscay.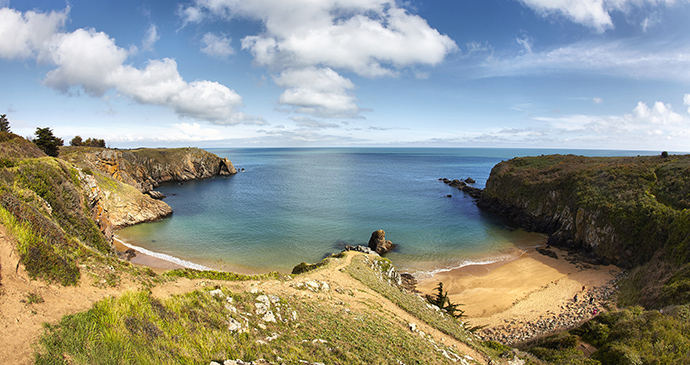 Admittedly, unless you are heading specifically to it, you are unlikely to pass through. But that would be a pity. With its family-friendly campsites, myriad footpaths and hiking trails, rich history, and, of course, marvellous beaches, this oft-overlooked French region has all the ingredients for a classic summer holiday. Extra treats on the coast include watersports of all kinds, some 200km of coastal cycleway and a handful of simply gorgeous islands.
P
ä

rnu, Estonia

It is hard to believe that for 45 years after WWII, Estonia was totally cut off from western Europe. The country can be proud of what it has achieved in this short time and it is looking to the future with even greater optimism. For summer visitors to the country, a short 2 hour bus journey from capital Tallinn can find you in the delightful, seaside resort of Pärnu.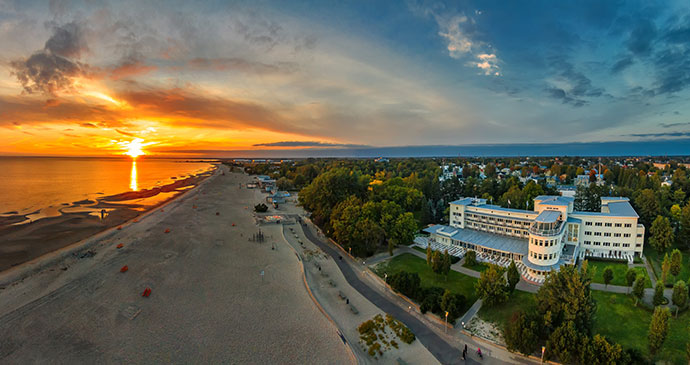 This pretty 20th-century town is famous for its health spas, white sandy beaches with shallow waters and open green spaces. Wander around the historical old town and marvel at the turn of the century architecture or take a trip to the neo-classical mud baths, now reopened with a traditional spa inside.
Day trips include Soomaa National Park, thick forests and swamp lands where visitors can go canoeing and bogshoeing, and Kihnu island, a UNESCO-protected cultural heritage site where you can discover the age-old traditions of this fishing community or just chat to one of the 600 friendly locals.
---
More information
Inspired to book your next beach break? Don't forget to take our guides with you:
Bradt Guides Collections
Enjoy huge discounts on a series of our books – up to 40% off!