It's that time of year when the Northern Hemisphere is shivering its way through winter, while the Southern Hemisphere is basking in warm temperatures and sunny days.
Here at Bradt, we've put together our collection of the best winter sun destinations to brighten up your day.
Are you craving white sand beaches and the ease of a tropical climate? Do your days need an extra dose of sunshine?
We have the list for you.
The Best Winter Sun Destinations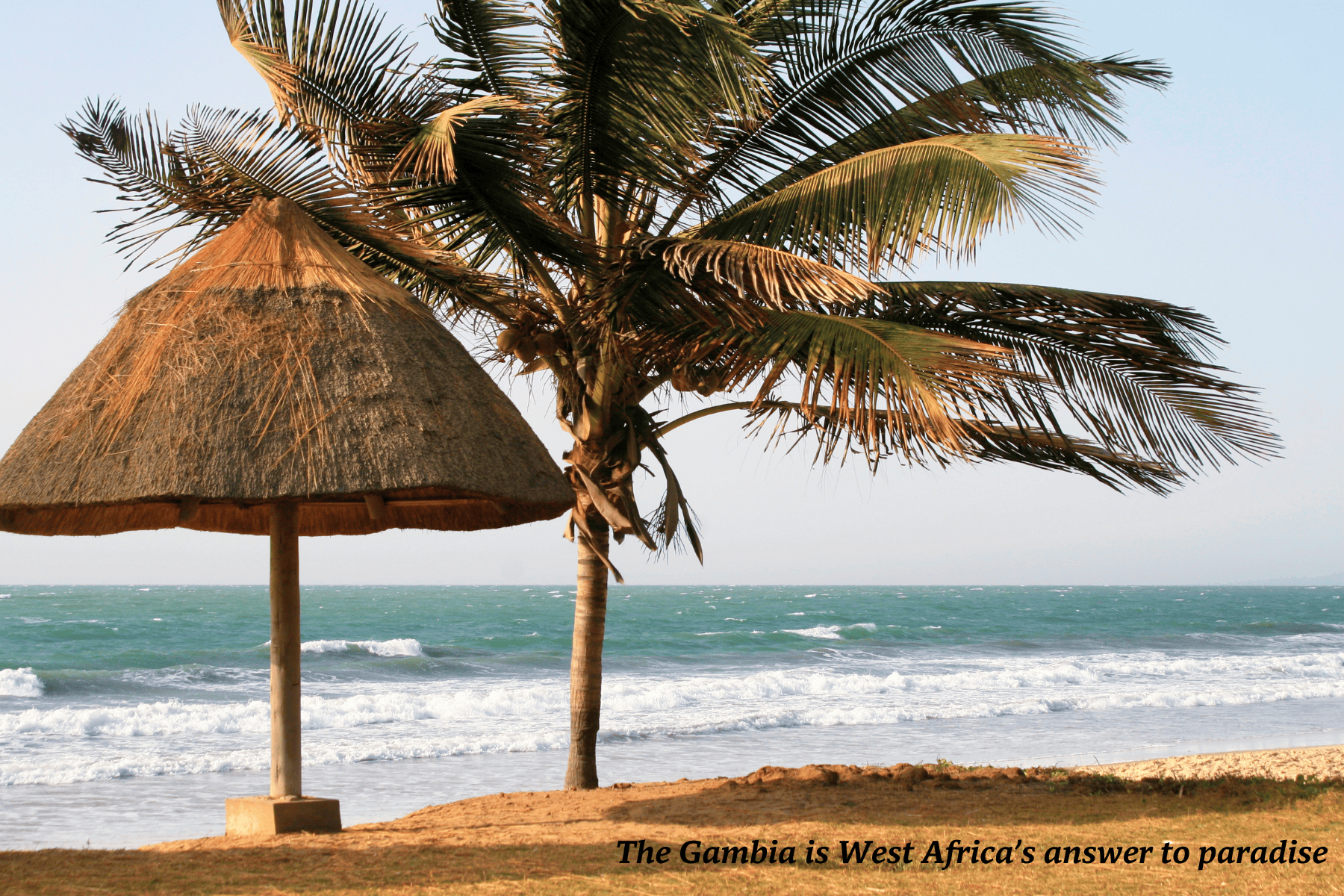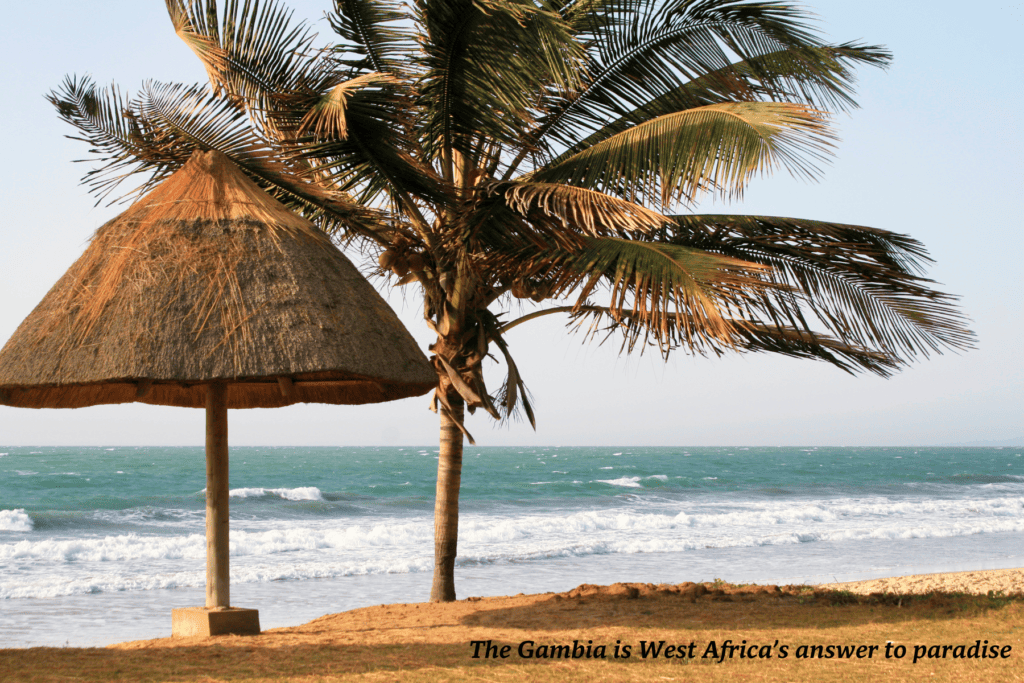 The Gambia
Escape the winter chill and embark on a sun-soaked adventure in The Gambia, an overlooked destination along the West African coast. With its tropical climate boasting a balmy temperature of 32 degrees Celsius, it's an ideal destination for warmth and sunshine during the UK's winter months.
Beyond the climate and the many miles of sandy beaches, you can explore the wildlife and cultural traditions too. Named after the mighty River Gambia, this smallest nation on mainland Africa is a great spot for birdwatching, with over 600 species in its skies, forests and waterways.
Take a cooking class with the formidable Ida Cham at her renowned school and learn how to make the Gambian classics of domada and benachin. Wander through Serrekunda and Tanji markets amid smoking fish, sliced food and hawkers.
Sidestep crocodiles and listen to live music, all without a hint of jet lag if you've flown from the UK. Just remember to look out for monkeys crossing the road as you drive around.
How to do it
Traveling from the UK to The Gambia is easy, with direct flights available from London Gatwick. The Gambia operates on the same time zone as London, making it an easy adjustment for UK travellers. The journey itself is a little over six hours, meaning you can leave in the morning and arrive in time for a sunset cocktail on the beach. You can find out more in our guide to The Gambia.
The Gambia Experience runs trips to The Gambia. A popular example is the Boutique and Unique, which includes 4 nights (half-board) at the unique Mandina Lodges and 3 nights (bed and breakfast) at boutique Ngala Lodge as well as birdwatching and kayaking. Find the full details here.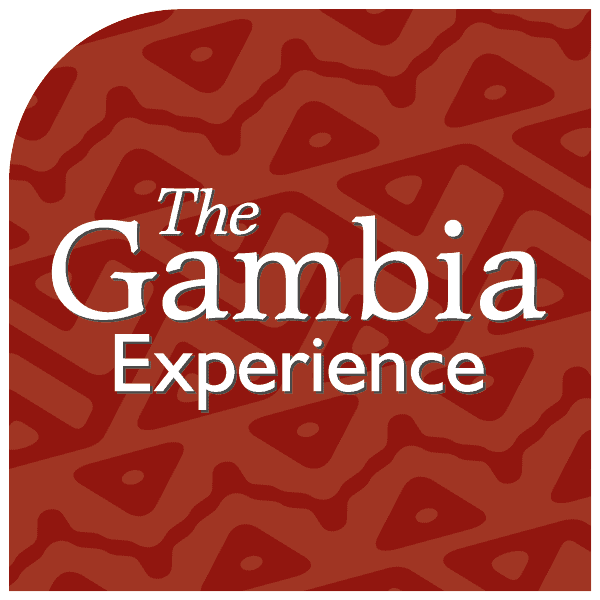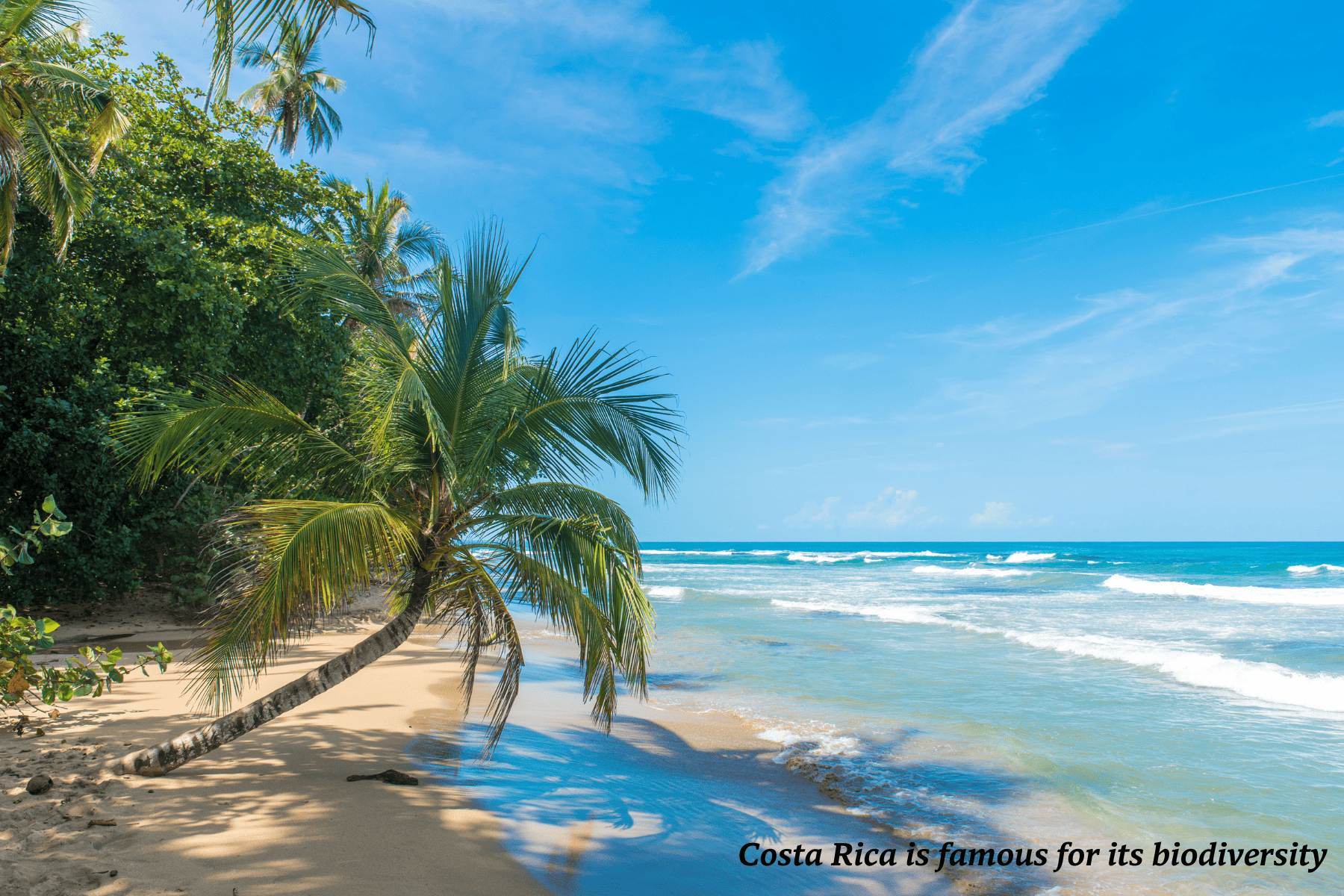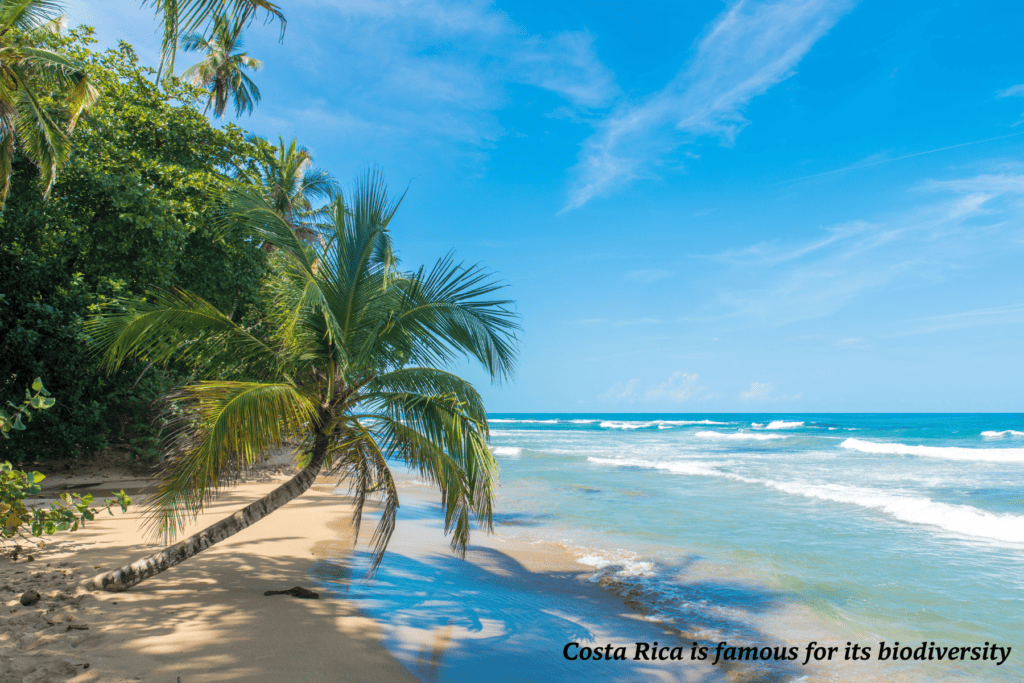 Costa Rica
Famous for its biodiversity, Costa Rica provides towering rainforests where you can zip-line over canyons or unwind on sandy beaches – with warm temperatures all year round.
Try surfing on the Pacific and Caribbean coasts, go white-water rafting on winding rivers and dip into the hot springs of the Arenal Volcano.
The beaches, like Manuel Antonio and Playa Conchal, make this one of the best destinations for winter sun, along with Costa Rica's rich cultural heritage with festivals, traditional dances, and local craftsmanship.
Look out for nesting sea turtles in Tortuguero National Park, along with toucans, hummingbirds, and quetzals.
How to do it
The most practical way to reach Costa Rica from London is by air, with flights connecting through major international airports. London Heathrow and London Gatwick often serve as primary departure points. Airlines like British Airways, Iberia, and connecting carriers offer flights with layovers in cities like Madrid or Miami, ultimately landing at Juan Santamaría International Airport in the capital city, San José, or Daniel Oduber Quirós International Airport in Liberia.
Once in Costa Rica, domestic flights are efficient for covering longer distances quickly, while buses and shuttles provide economical options for exploring various regions. Renting a car is advisable for flexibility, especially for excursions to more remote areas.
It's also a good idea to learn a few basic Spanish phrases before you go.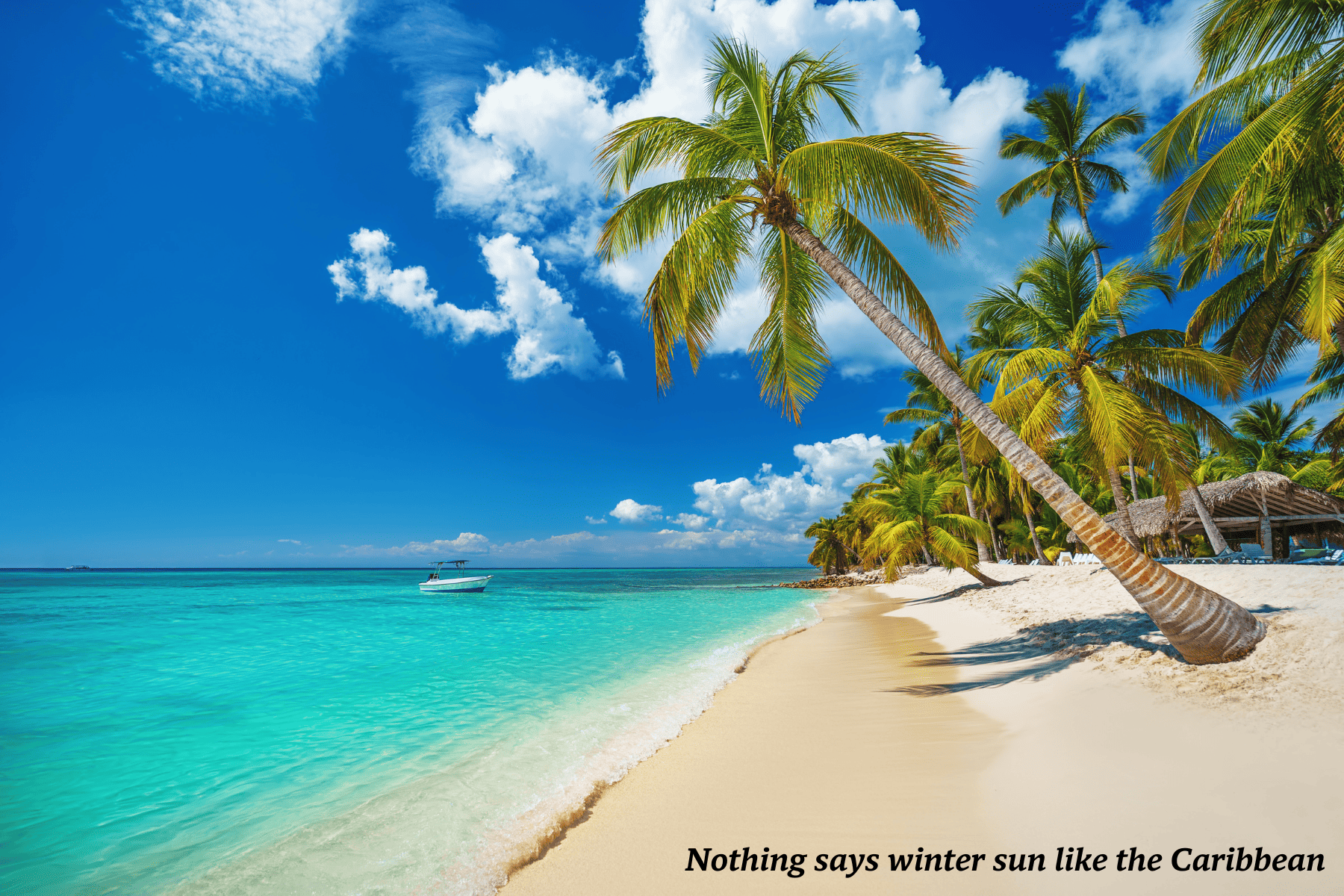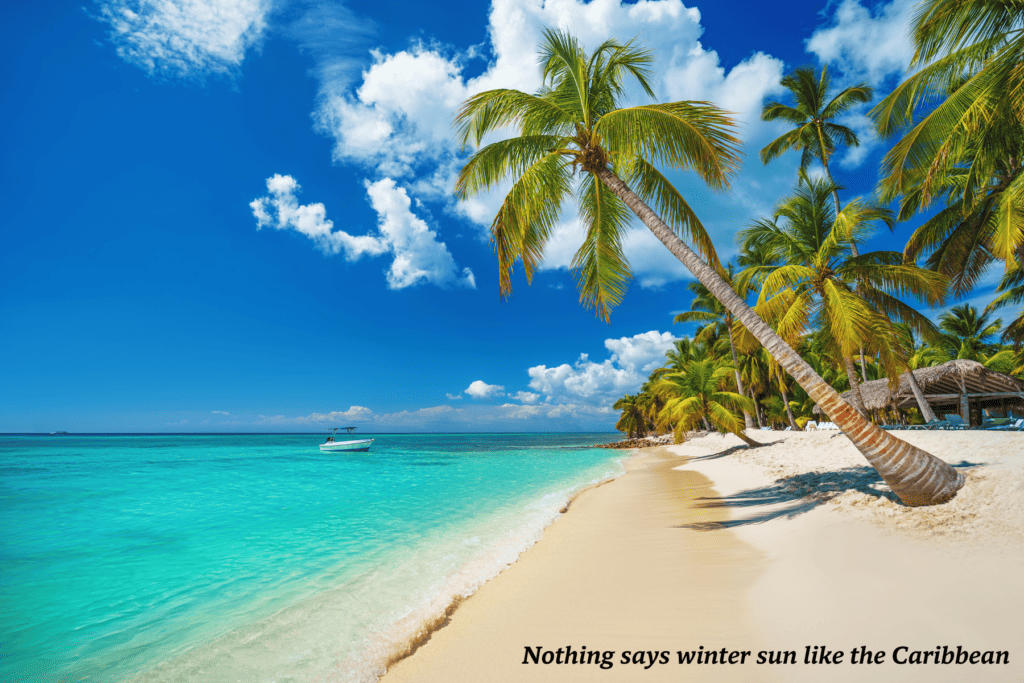 Dominican Republic
This Caribbean island nation is perfect for winter sun holidays, with both paradise and culture aplenty. Not only does it provide white sands and clear, blue seas but the capital, Santo Domingo, is a UNESCO World Heritage Site.
You can also enjoy UNESCO protected Merengue dancing and retrace the influence of the Taino people, all beneath the sun.
How to do it
The primary gateway is usually London Gatwick or London Heathrow, with airlines like British Airways, Air France, or connecting flights through major European hubs. Fly to Punta Cana International Airport for easy access to the resorts or Las Américas International Airport in Santo Domingo for more culture.
Once in the Dominican Republic, you can use a combination of comfortable buses and shared taxis to get around or hire your own car for greater flexibility.
Carry local cash and dollars for small transactions, as credit cards may not be universally accepted.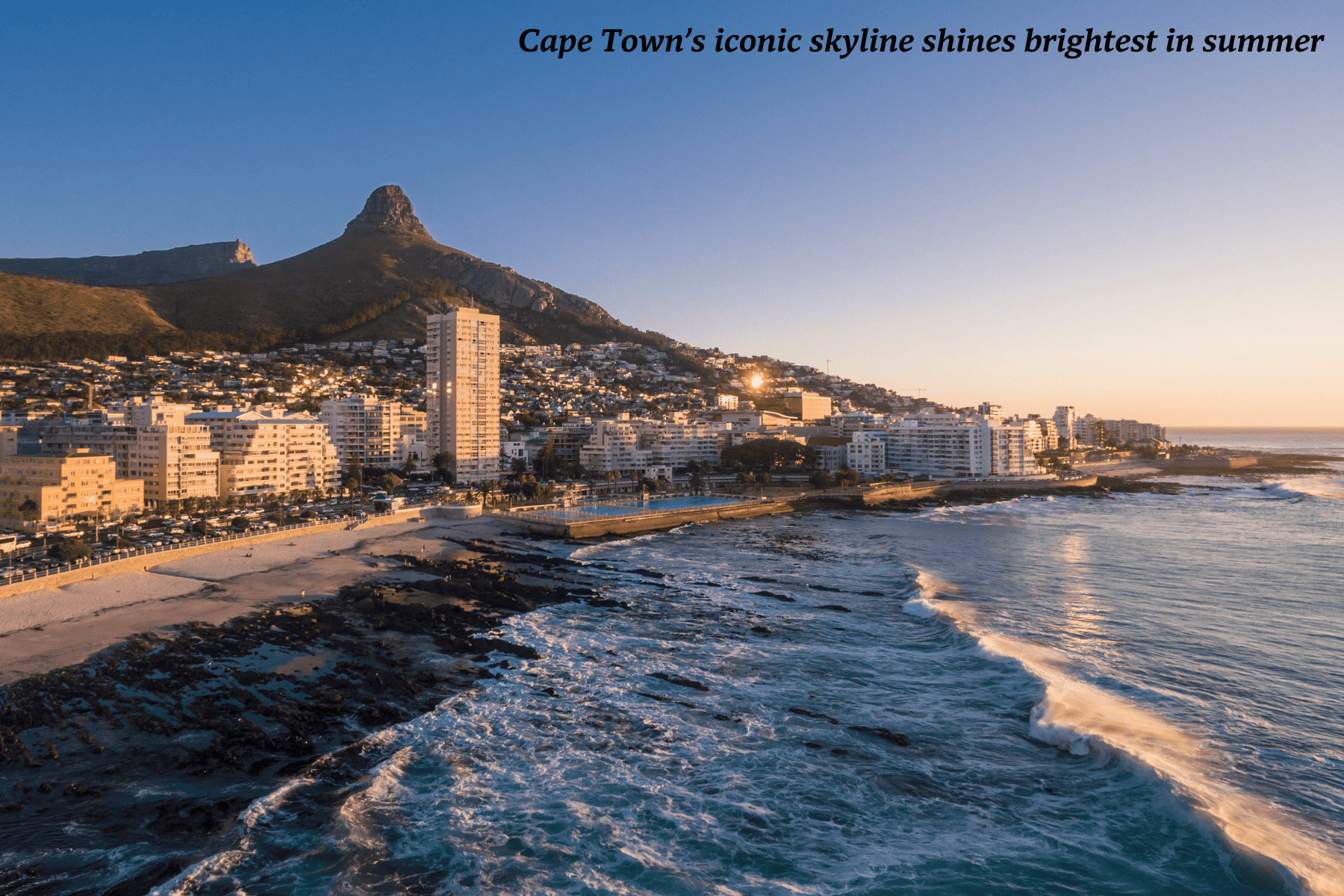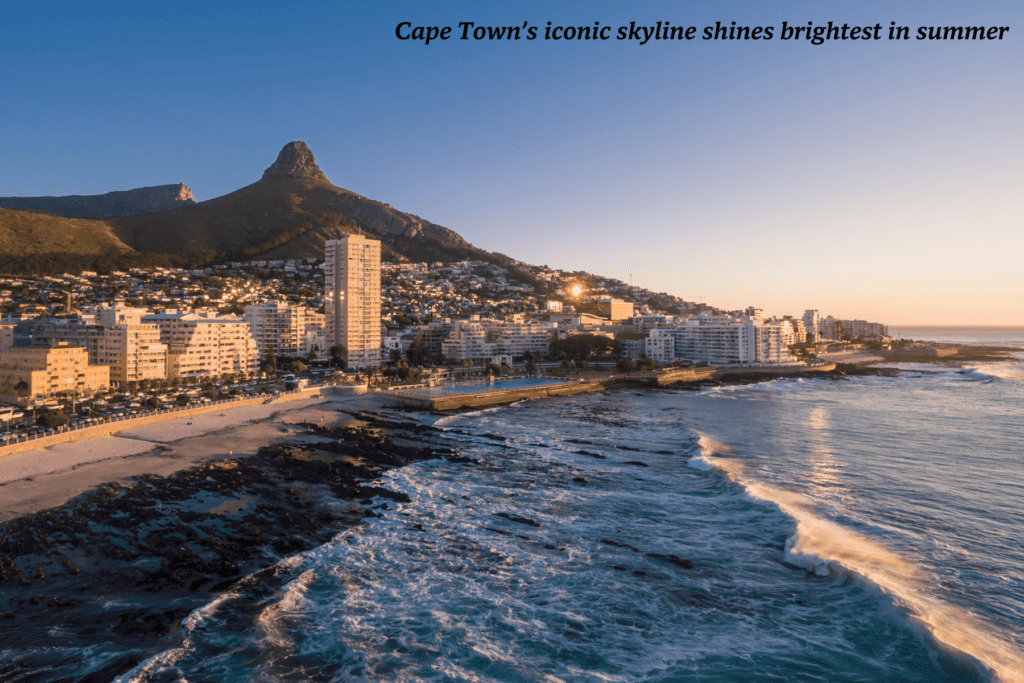 Cape Town, South Africa
Few places pack as much of a punch as Cape Town in South Africa.
Climb the magnificent Table Mountain, stroll around the V&A Waterfront and venture out to Robben Island where Nelson Mandela spent 18 of his 27 long years in prison.
Travel along the coast to wineries and penguin colonies and watch the surf crash against the southernmost point of Africa.
And that's just the start. From beaches, to city life to gritty, thought-provoking history, Cape Town makes for an unforgettable winter sun destination.
How to do it
British Airways currently fly direct from London Heathrow to Cape Town International Airport, while other airlines require a connection in Johannesburg at OR Tambo Airport.
Cape Town is too large to walk around, so you will need a combination of taxis or guides to get around. It's not a great city for hiring a car because of parking issues, although a car can be useful if you plan on venturing outside the city for a longer winter break.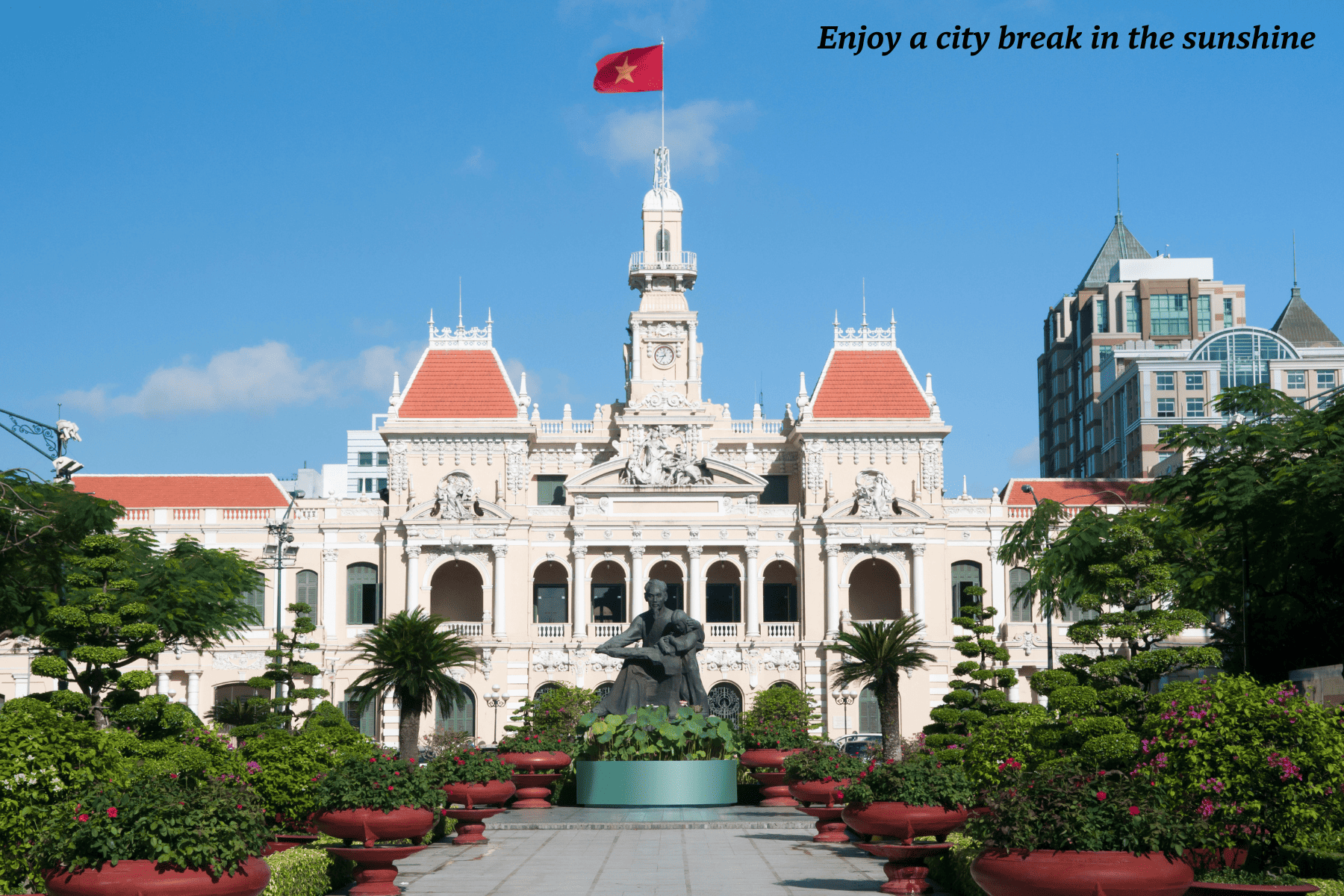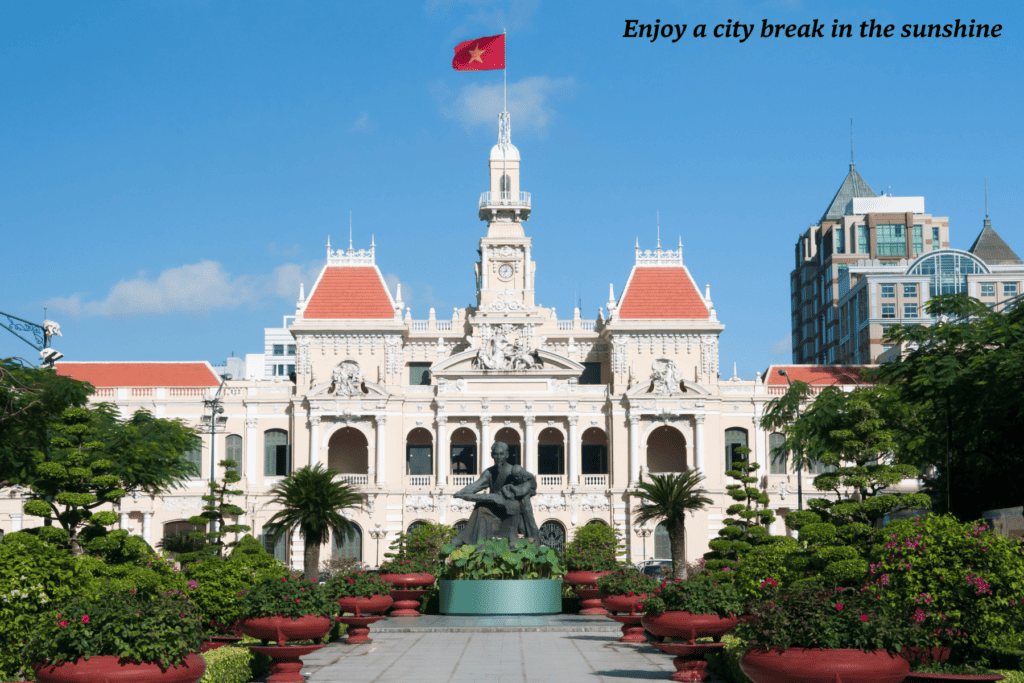 Ho Chi Minh City, Vietnam
Packed with history, Ho Chi Minh City's past is intertwined with its current identity.
Formerly Saigon, as a winter destination, Ho Chi Minh offers warm weather with temperatures hovering around 26 to 31°C.
Visit the Cu Chi Tunnels, a network of underground passages used during the Vietnam War, which put much of the conflict into context.
Look out for evidence of French colonial architecture in landmarks like the Notre-Dame Cathedral Basilica of Saigon and the Central Post Office. The bustling Ben Thanh Market offers a sensory feast, showcasing Vietnamese cuisine, vibrant textiles, and local crafts.
The Mekong Delta, just a short drive away, beckons with floating markets and serene boat rides.
And Ho Chi Minh City's street food scene is legendary; as motorbikes weave through the streets, tuck into pho and banh mi from street vendors. All part of an unforgettable winter holiday.
How to do it
Major international airports in London, such as Heathrow or Gatwick, connect to Tan Son Nhat International Airport in Ho Chi Minh City. Airlines like Vietnam Airlines, British Airways, and other carriers offer direct or connecting flights.
Upon landing, make the most of taxis and rideshare services to reach the city. Motorbike taxis, known as "xe om," provide an authentic local experience, weaving through the bustling streets. The city's public bus system and modern metro lines offer affordable ways to traverse longer distances.
Much of the city is walkable and gives you the chance to really experience the streetside markets and alleyways, while cyclos (pedicabs) offer a slightly more leisurely, cultural ride.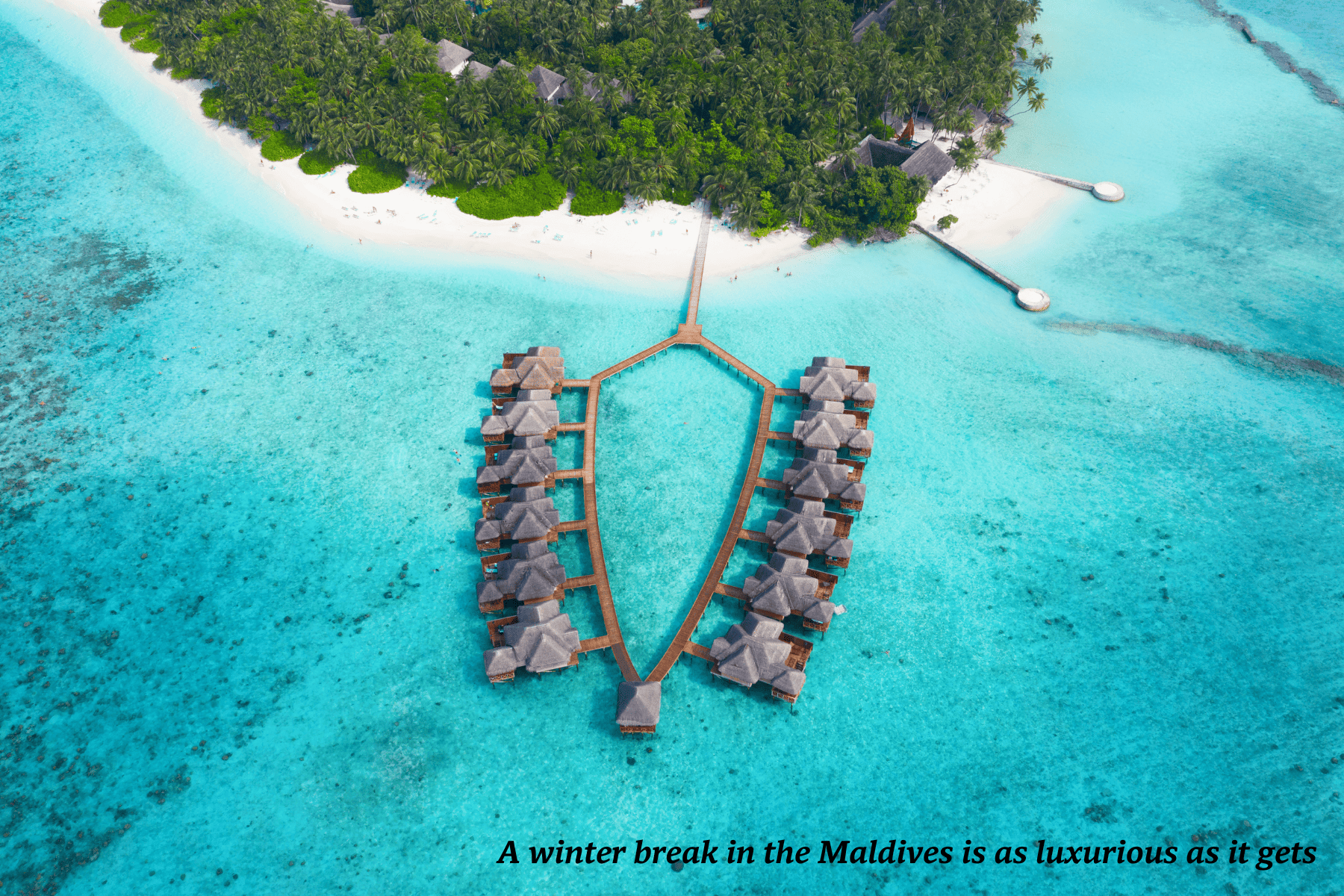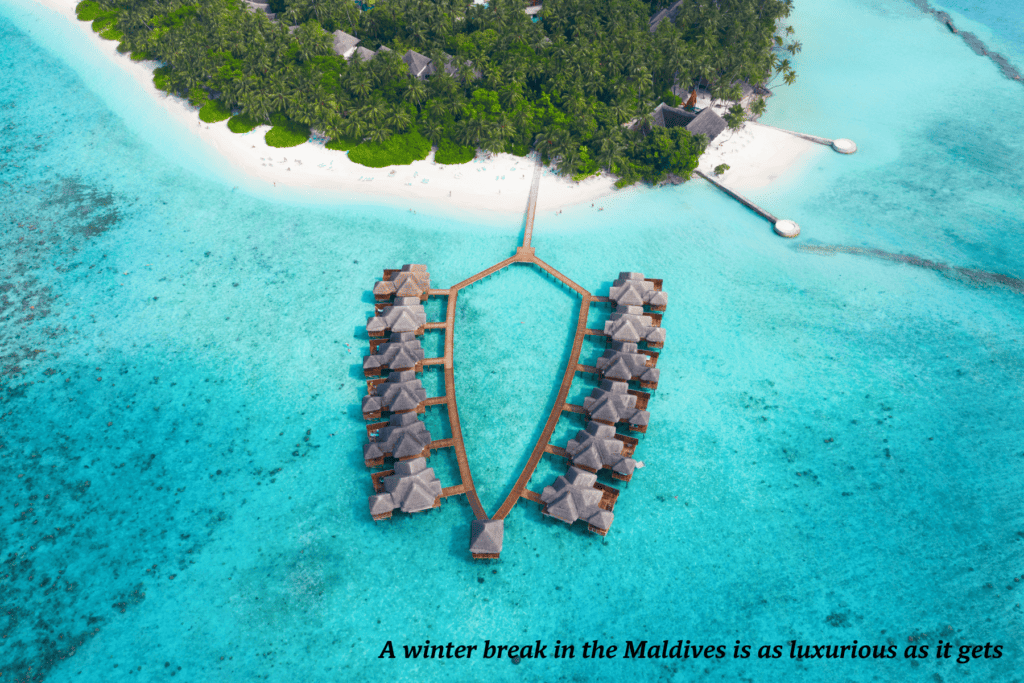 The Maldives
Floating in the waves of the Indian Ocean, the Maldives feel like they invented the idea of a tropical paradise. Particularly during the British winter.
Known for luxury hotels, beautiful beaches and world-class diving, the Maldives live up to their reputation and provide endless underwater spectacles.
But don't overlook the local villages and bustling markets on Malé, the main island. The dry season (December-April) brings clear skies, making it the best time to visit.
How to do it
Flights to Malé Airport typically depart from London Heathrow, Birmingham or Manchester. Visitors can fly direct with British Airways or with a stopover when travelling on airlines such as Emirates, Etihad or Qatar.
Upon arrival, you can choose between a speedboat transfer, a seaplane or an internal flight to reach your accommodation. Be sure to check with your hotel or resort as many offer private transfers as part of your stay.
For those residing on the main island, taxis are also available to take you into the centre of Malé village.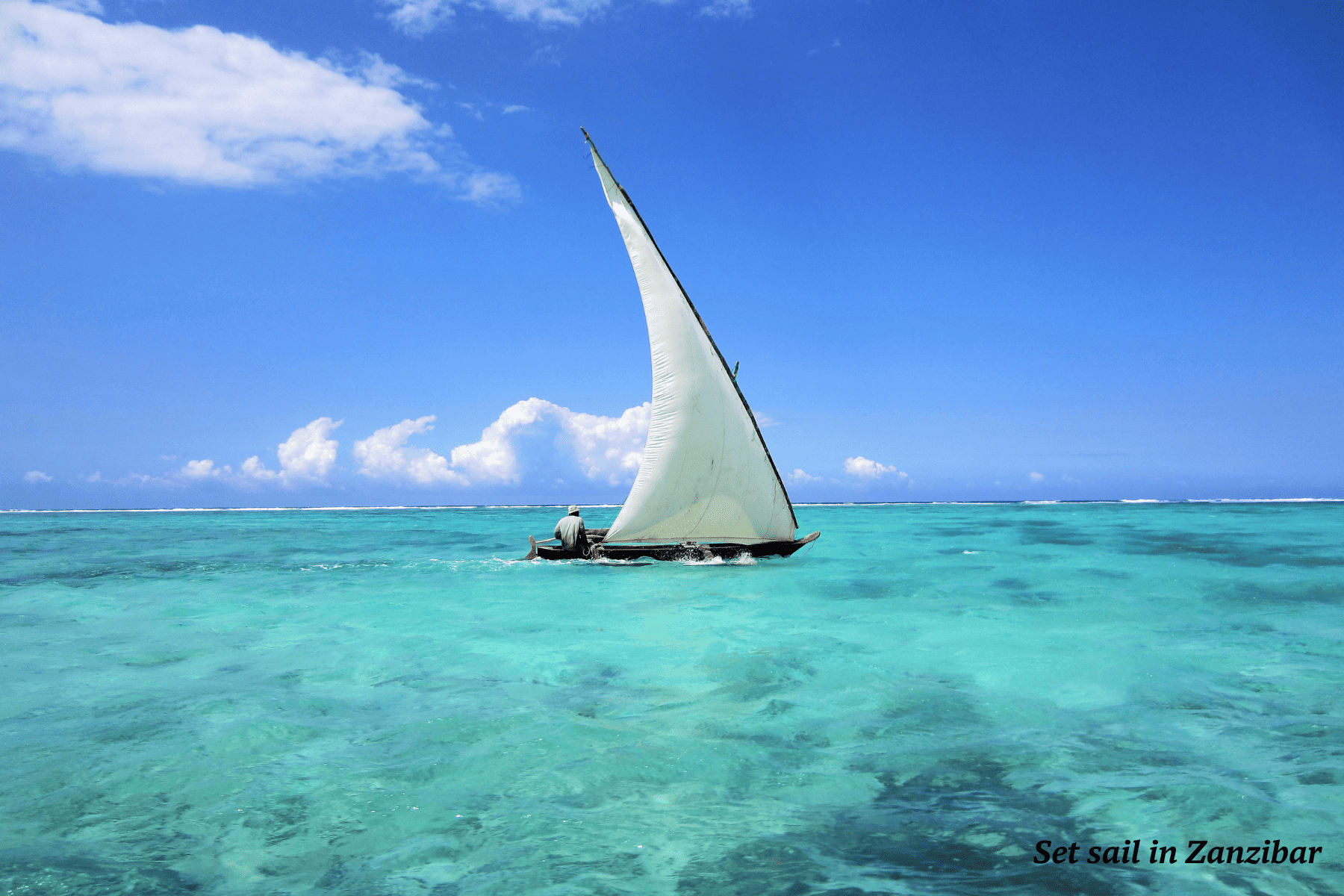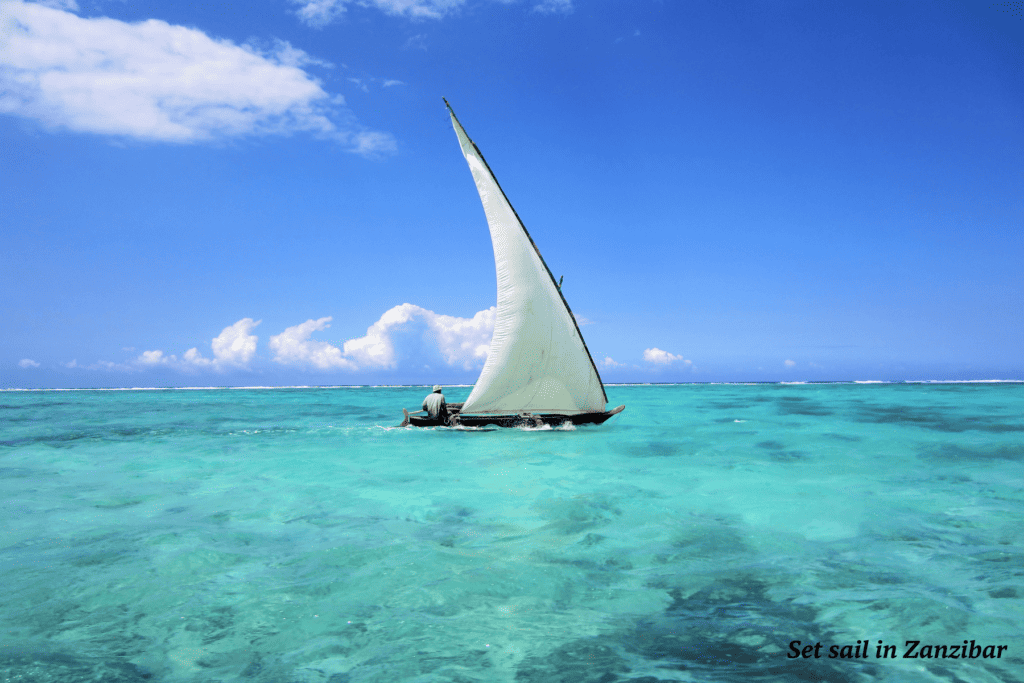 Zanzibar, Tanzania
Zanzibar, off the East coast of Tanzania, is so much more than a beach destination.
Synonymous with spice cultivation, your days will be filled exploring Stone Town, a UNESCO World Heritage site, the Jozani forest with the endangered red colobus monkeys… And, of course, lazing on pristine beaches.
Summer months (December to March) offer little rain and are a great time for water activities.
How to do it
There are no direct scheduled flights to any of the islands from the UK, Europe or USA, but several major airlines operate indirect flights to Zanzibar via their home hub city, for instance Ethiopian Airlines via Addis Ababa, Qatar via Doha, and Turkish Airlines via Istanbul. Alternatively, many visitors fly first to Dar es Salaam, Kilimanjaro International or Nairobi, then take a regional service across the Zanzibar Channel.
Once in Zanzibar, you can travel around in several different ways: by hire car, motorbike, scooter, bicycle, tourist minibus, dalla dalla, bus, taxi, organised tour, walking, hitchhiking, or a combination of all of these.
Outside Zanzibar Town, the main roads are predominantly tar these days, while minor routes are dirt or graded gravel. All are highly variable in quality, from smooth, newly resurfaced tar to appallingly rutted gravel, where travel can be slow and uncomfortable. Come prepared. You can find out more in our guide to Zanzibar.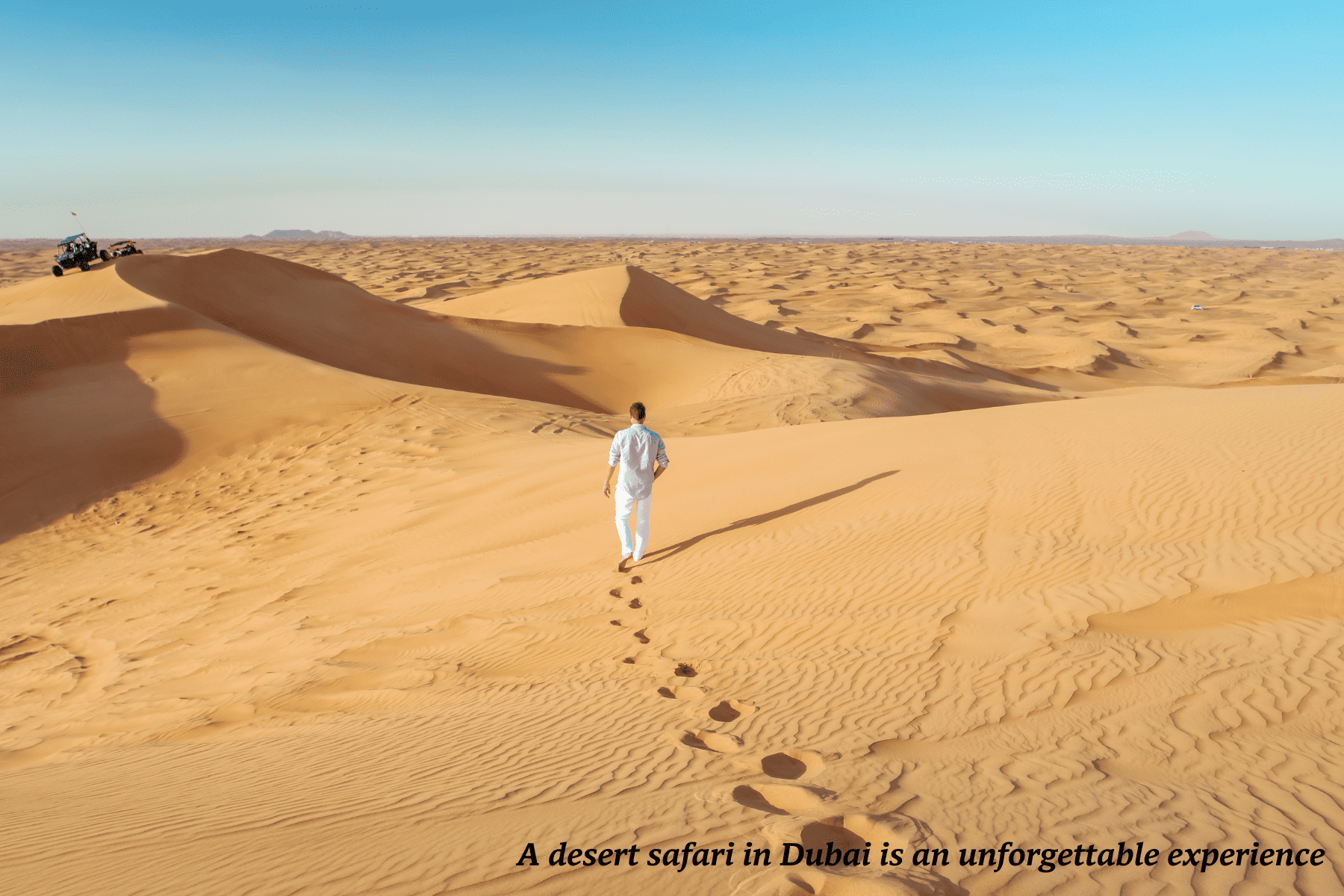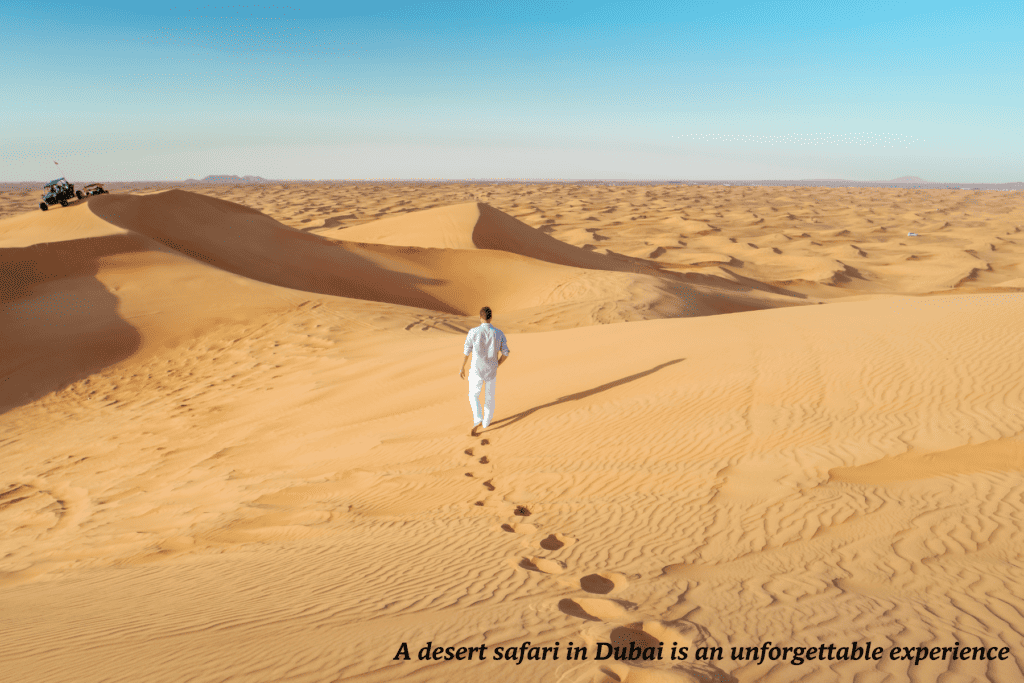 Dubai, United Arab Emirates
Swap your winter coat for a sunhat quicker than a camel runs across a sand dune in Dubai. And speaking of camels, join a safari in the desert – it's an adventure not to miss.
Known for its record-breaking skyline, (hello tallest building in the world!) Dubai reigns as a winter sun destination, with plenty to see and do.
How to do it
The most practical way to reach Dubai from the UK is by air. Virgin, Royal Brunei Airlines and British Airways offer nonstop flights from London Heathrow and Emirates have additional options from London Gatwick, Birmingham and Manchester.
When in the city, taxis are a convenient and affordable way of getting around and can be hailed down easily on the street. You can also make use of the Dubai metro system, which just so happens to be the largest driverless train system in the world.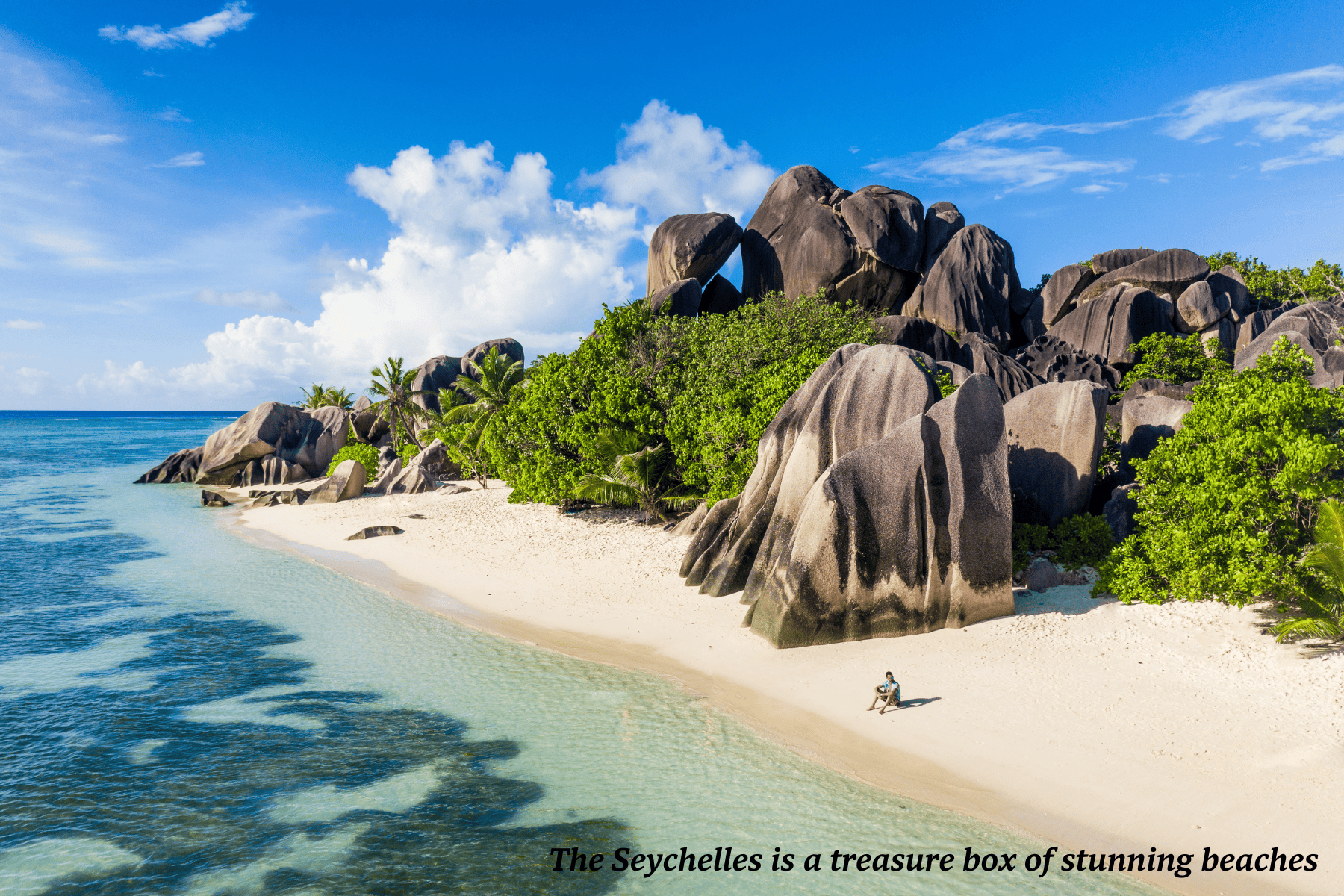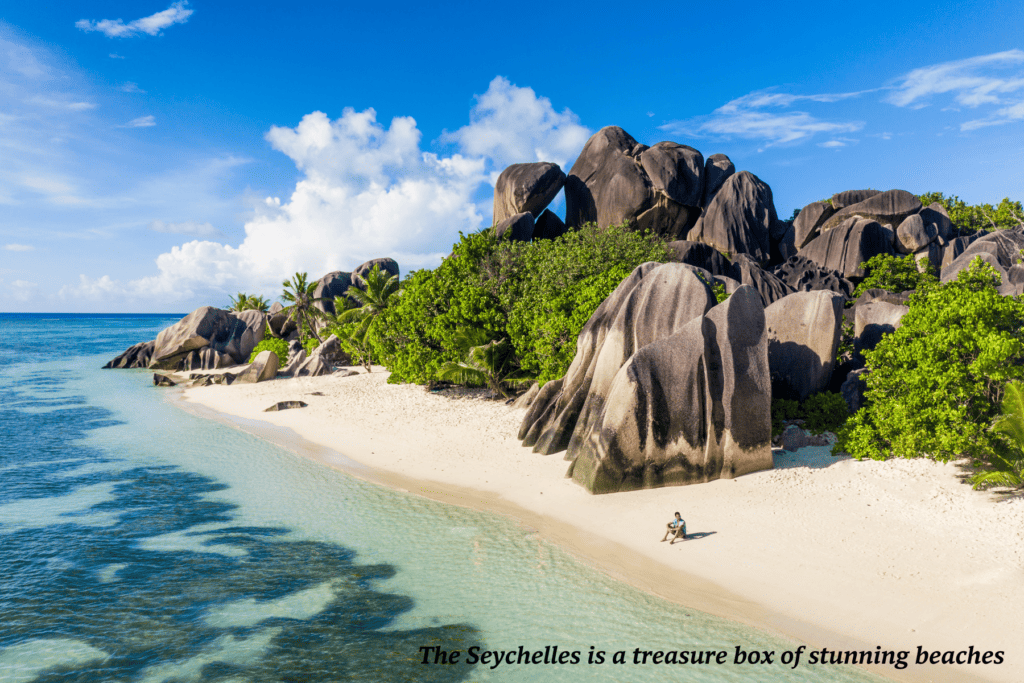 The Seychelles
Say hello to one of the best destinations for winter sun: The Seychelles. This archipelago is like a treasure box of stunning beaches with giant boulders and the unforgettable silhouette of the Coco de Mer. Spliced with history, it was an infamous pirate hideout in the 17th century before the French and British arrived.
Make sure to see the unique Vallee de Mai Nature Reserve with an abundance of Coco de Mer palm trees. It is a UNESCO World Heritage site after all.
How to do it
The majority of flights depart from London Gatwick or London Heathrow. Emirates also offers a small number of flights from elsewhere in the UK, namely Manchester, Newcastle, Birmingham and Glasgow. All flights land on the main island of Mahé.
Getting around The Seychelles can be more complicated. Affordable public buses are available on the two main islands of Mahé and Praslin. If you need to venture further afield, you'll be reliant on one of the few ferry providers that serve the main routes between the three major islands, or will have to charter a private boat. You can find out more in our guide to The Seychelles.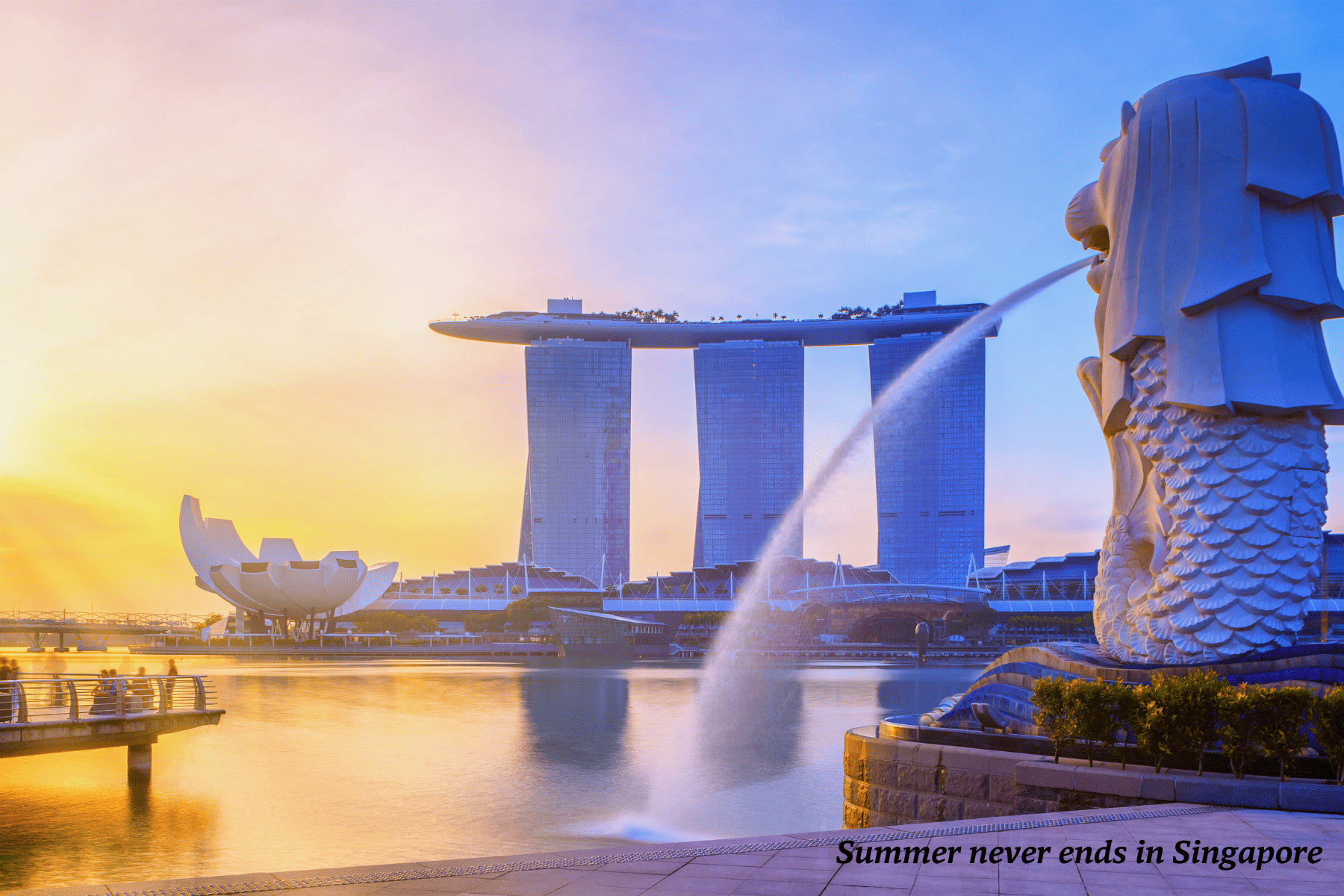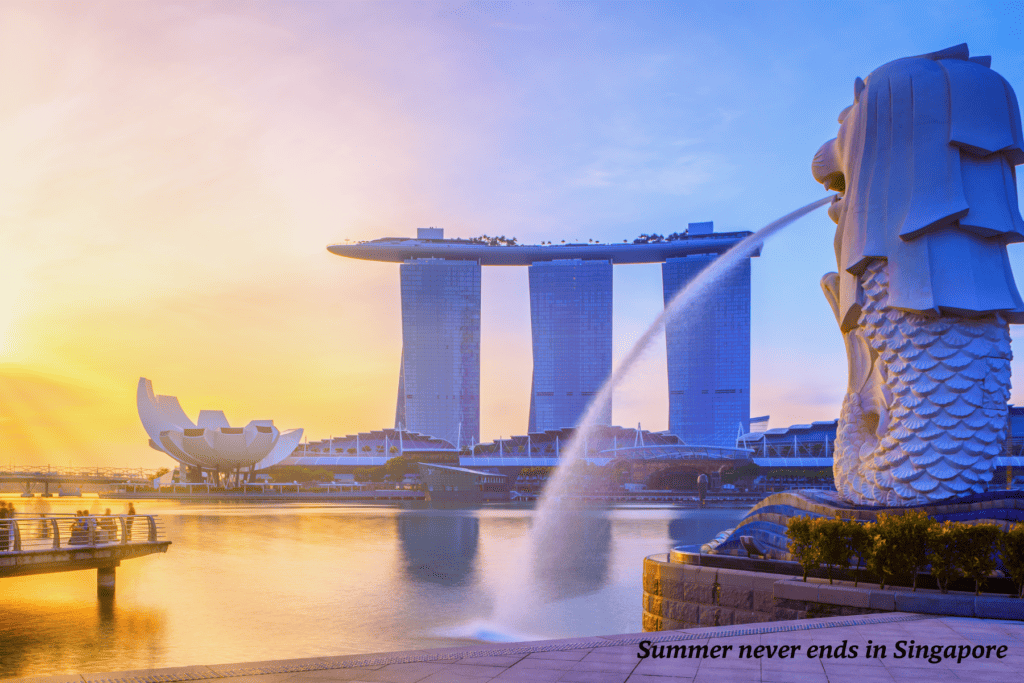 Singapore
Singapore's year-round summer is like a sticky welcome hug. Drenched in equatorial heat, the coldest month, January, still averages 26°C.
Historically, Singapore rose from a humble fishing village into a gleaming Asian tiger. Today, we know it for the dazzling Marina Bay Sands, towering Supertrees, and mouth-watering hawker centres.
From touring the Peranakan museum to catching a gig at Clarke Quay or visiting the outdoor pool at Sentosa, Singapore offers a medley of experiences.
How to do it
Singapore is a hugely popular destination with flights departing for its sunny climes from the UK daily. British Airways and Singapore Airlines offer direct options from London Heathrow.
Although Singapore is a delightfully walkable place, it also has one of the best public transport systems in the world.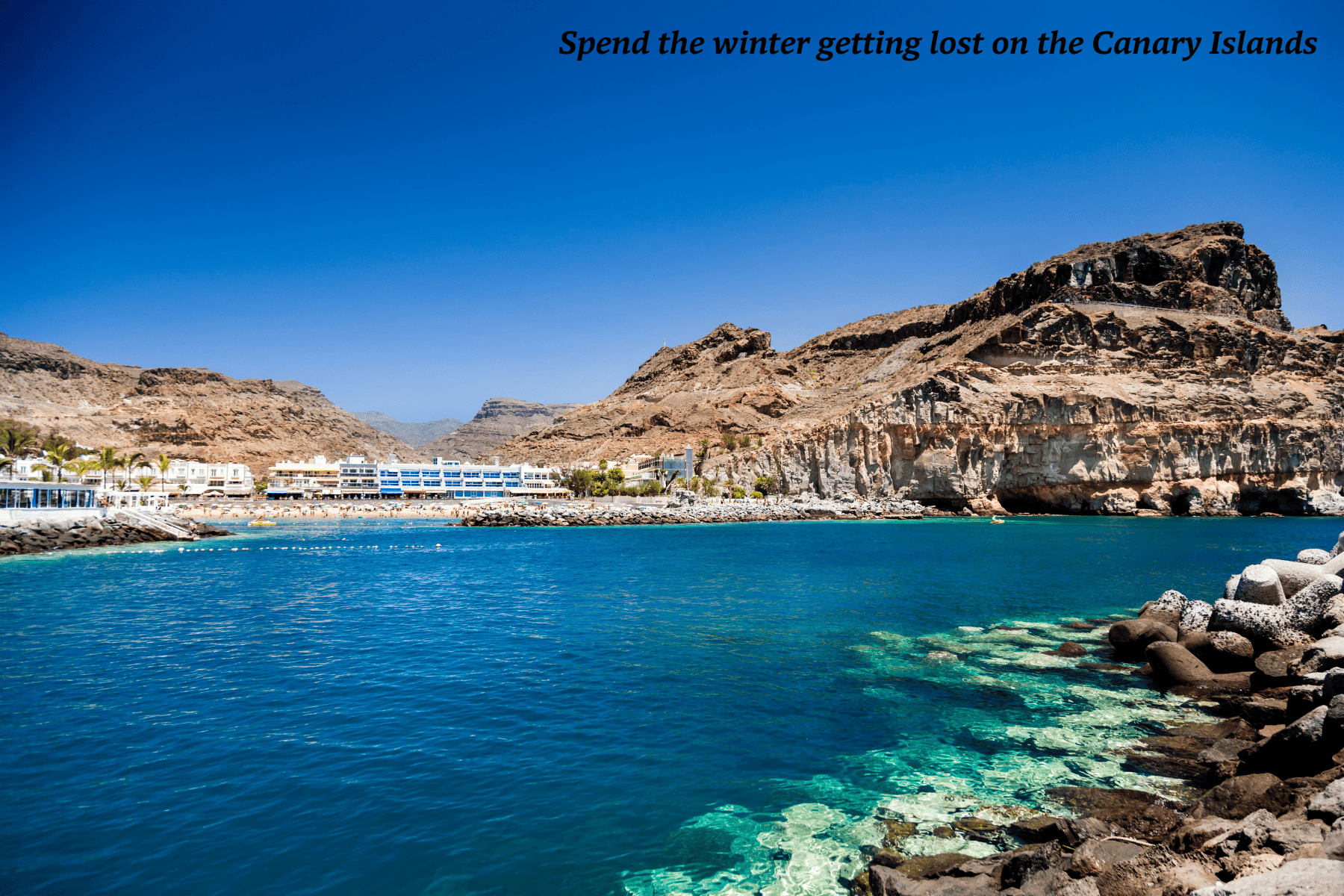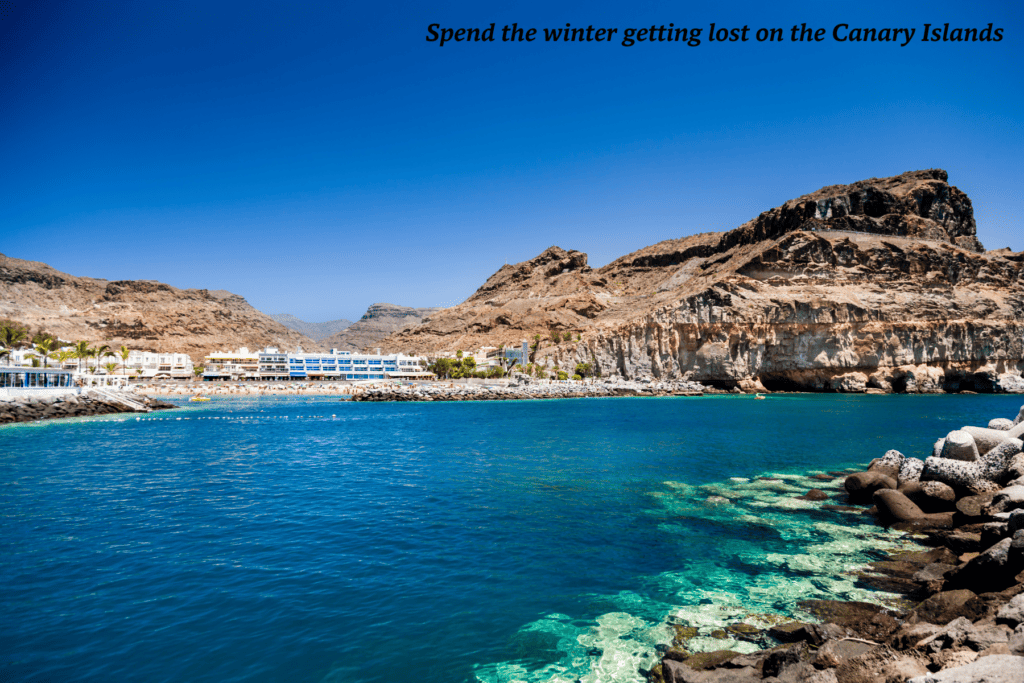 Canary Islands
A stone's throw from the northwest coast of Africa, the Canary Islands flaunt year-round sunshine and a surprisingly rich history. Legend has it that the original settlers, the Guanches, lived in caves and little whitewashed villages.
Today, they're a great option for winter sun. La Gomera's ancient forests, Tenerife's volcanic landscapes, and Lanzarote's moonlike terrains are visual treats, offering activities like hiking, surfing, and stargazing.
How to do it
Most airports in the UK offer direct and affordable flights to Lanzarote, Fuerteventura, Gran Canaria and Tenerife.
If you plan on visiting one of the other islands, you'll need to catch an internal flight or an onward ferry connection. Both options are largely stress-free, with a number of small airlines and ferry companies offering daily transit between the Canaries.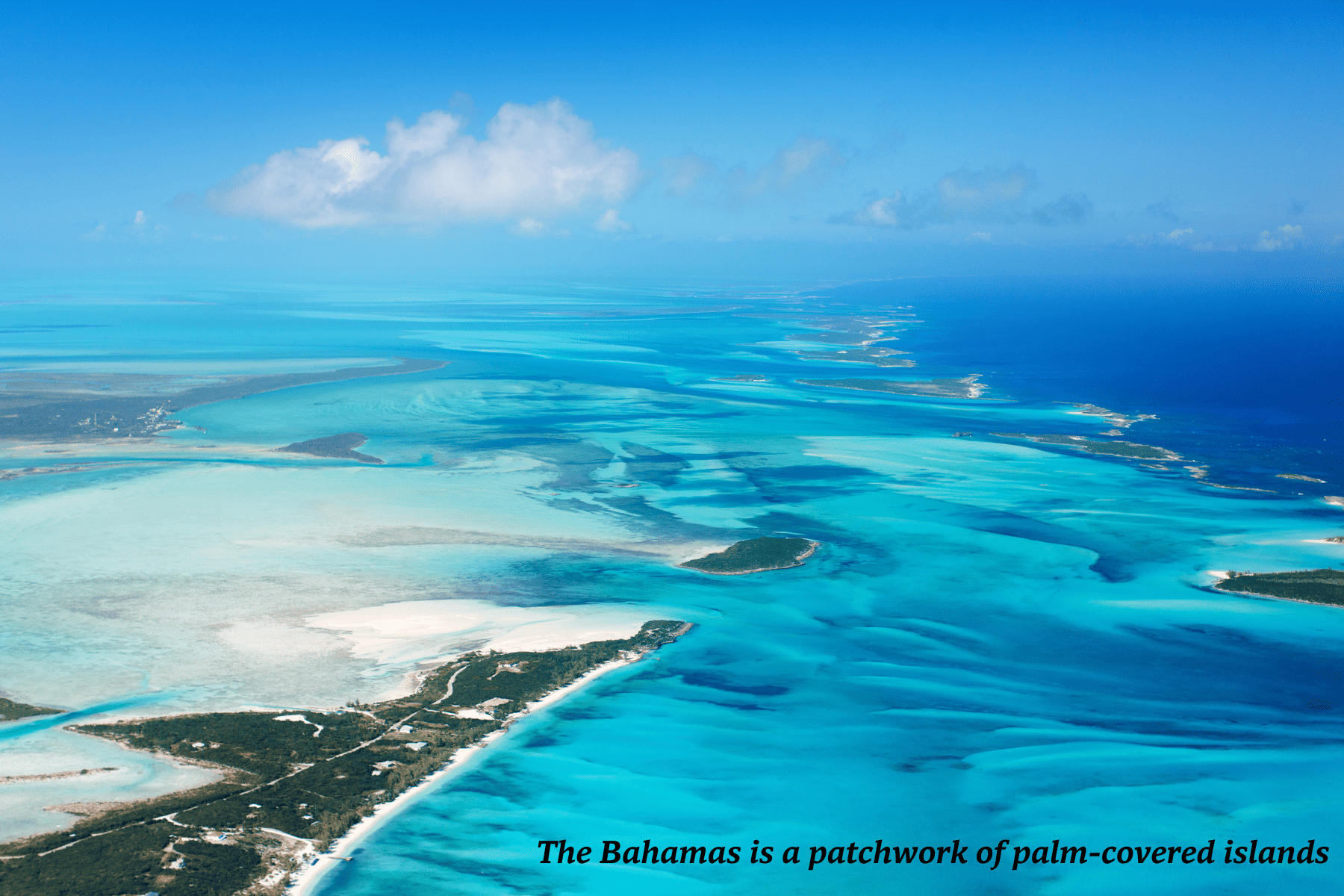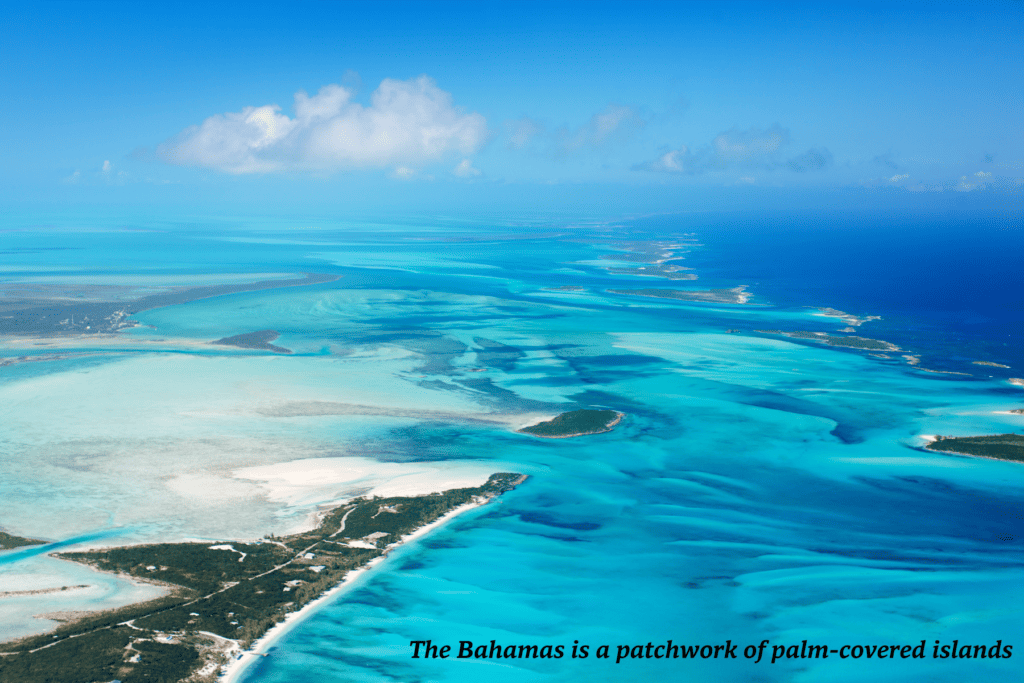 Bahamas
A ripple in the teal waters of the Atlantic, the Bahamas is a patchwork of more than 700 palm-covered islands and cays. Summer lasts almost all year round, offering tourists days filled with sunshine.
The islands' sweet spot in history is the legendary tales of pirates, hence the existence of the fascinating Pirates of Nassau Museum. It's well-known for its stunning coral reefs, ideal for diving and snorkelling.
How to do it
The average flight time from London to The Bahamas is nine hours and British Airways offers a number of direct flights from London Heathrow numerous times a week.
Most visitors will arrive in Nassau, from which you can easily take a taxi downtown or hire a car for self-exploration.
If you plan on island hopping while in The Bahamas, you'll need to catch a mixture of internal flights and ferries. Be sure to plan your route in advance as these connections can book up quickly.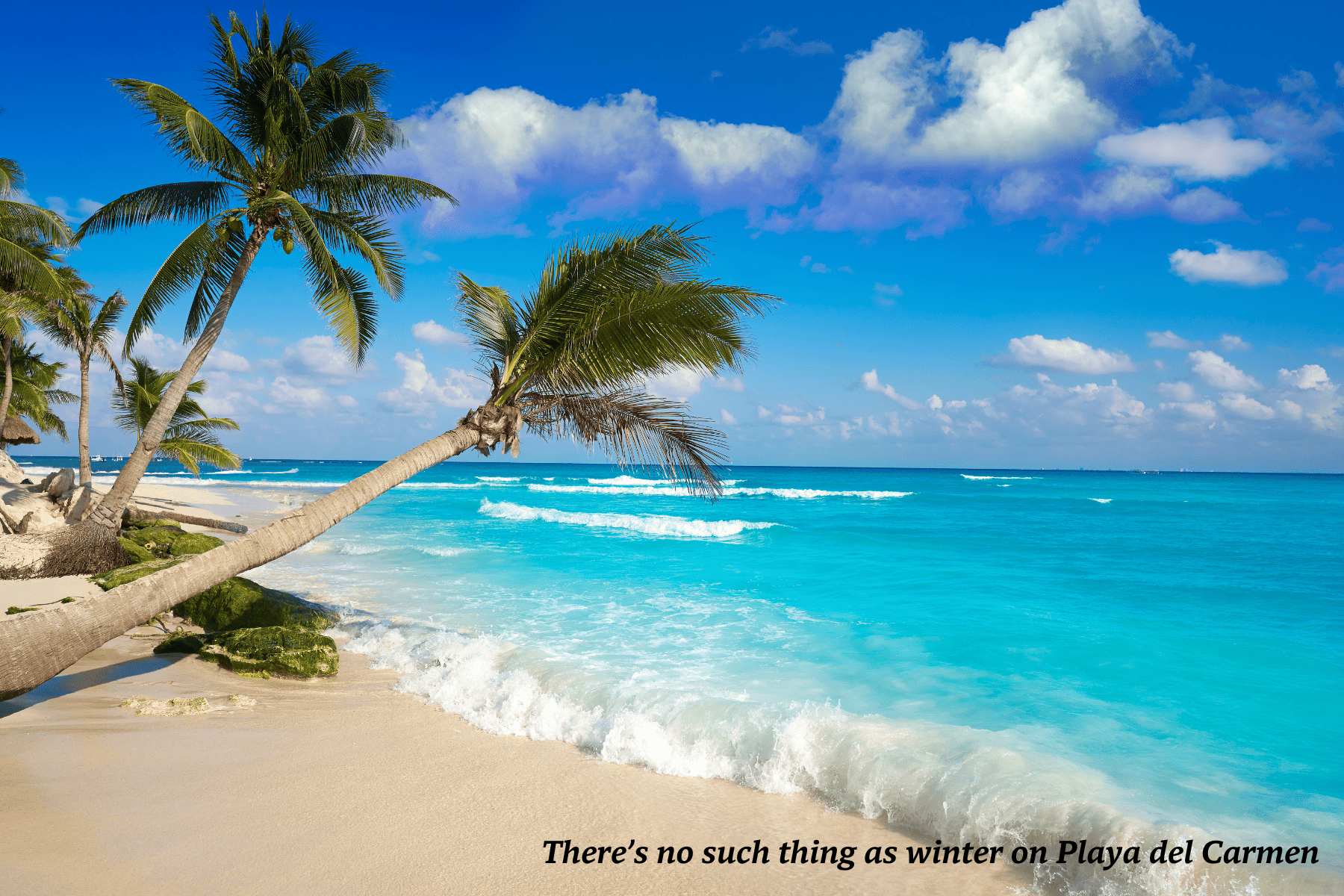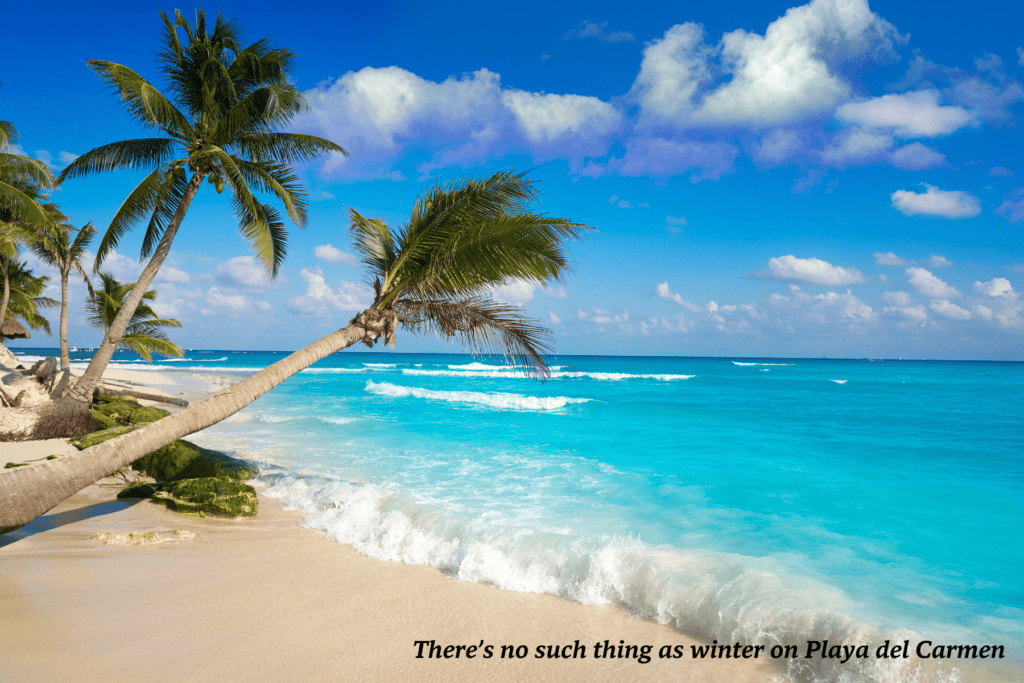 Yucatán Peninsula, Mexico
Twice-founded, first by the Mayans, then by Spanish conquistadors, the Yucatán's main attraction is Chichen Itza, which was declared a 'new' Wonder of the World in 2007. Beyond Mayan ruins, the area has stunning cenotes, or naturally formed sinkholes, which lure divers from around the world and cool down flustered tourists on a hot and sticky day.
Yucatán in the rainy season morphs into a fresh, green paradise alive with colourful blooms and exotic animals.
How to do it
The most popular way to reach the Yucután Peninsula from the UK is by catching a flight from London Heathrow to Cancun International. British Airways offer a number of direct flights every week or you can transit in Europe with airlines like TAP.
When in Mexico, you might want to consider hiring a car to navigate the coast on your own terms. Alternatively, ADO buses offer a number of efficient services around the Yucután and ferries can be caught between most of the major islands.
---
More information about the best winter sun destinations