Cynthia Bil is a Belgian travel photographer and Panasonic Lumix Ambassador. She left her home country in 2011 to travel the world full-time. In 2015, she started a three-year overland hitchhiking journey that led her from Europe to Central Asia where she fell in love with the culture, landscapes and untouched nature.
Here are some of her standout photos and places of one of our favourite regions.
The Pearl of the Northern Tian Shan
I arrived in Kazakhstan for the first time in 2017. I had crossed the Caspian Sea by cargo ship and arrived in Aktau, a fairly new city in the midst of an arid desert. This was the only landscape I saw while crossing the country from west to east – endless treeless steppes and scorched deserts. But as I approached the southeastern region, snow-capped mountains loomed in the distance. A true breath of fresh air!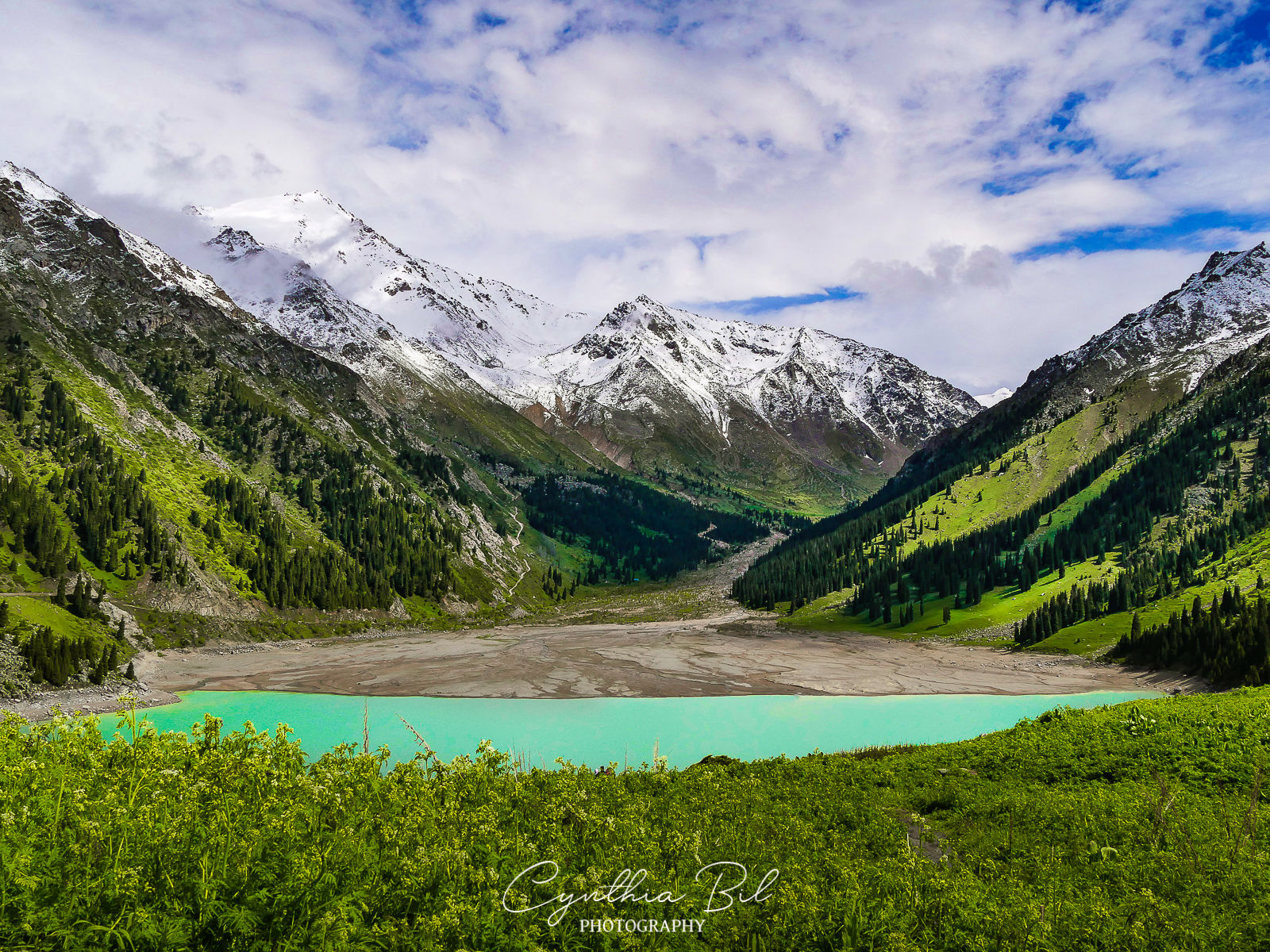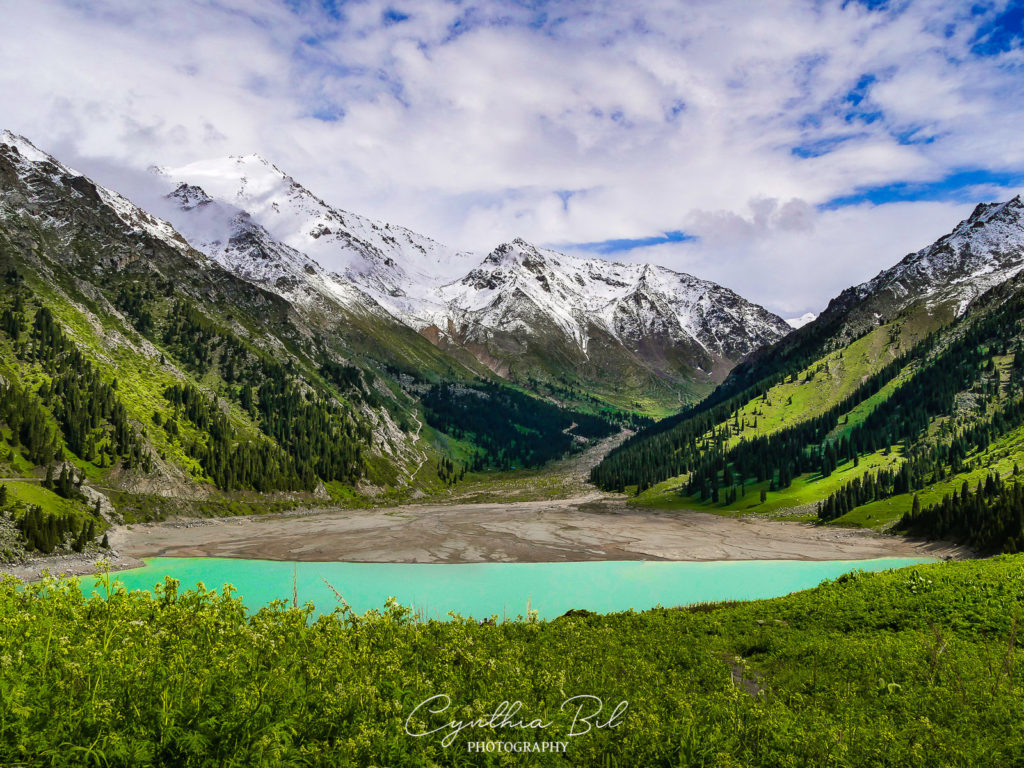 Stretching from Almaty (Kazakhstan's former capital city) to Lake Balkhash, the southeast is known as Zhetisu which means 'Land of Seven Rivers'. It's home to semi-deserts, dense forests, Grand Canyon-like rock formations and alpine lakes fed by the glacial meltwater of the snow-peaked Tian Shan mountain range.
I love the great outdoors and I'm always keen to go on a hike or multi-day trek when travelling, especially in the mountains. The Kolsai Lakes were definitely a great destination for a good hike! Nestled among the hills of the Northern Tian Shan mountains, these three alpine lakes are rightly nicknamed 'The Pearl of the Northern Tian Shan'.
The lakes are surrounded by spruce trees, alpine meadows and mountain pastures. When the sun is out, the surrounding forests, hills and snowy mountain peaks are mirrored in the water.
The Grand Canyon's little Kazakh brother
Another remarkable place in southeast Kazakhstan is Charyn Canyon. Part of Charyn Canyon National Park, it stretches for 154km along the Charyn River, one of the deepest rivers in the Northern Tian Shan mountains.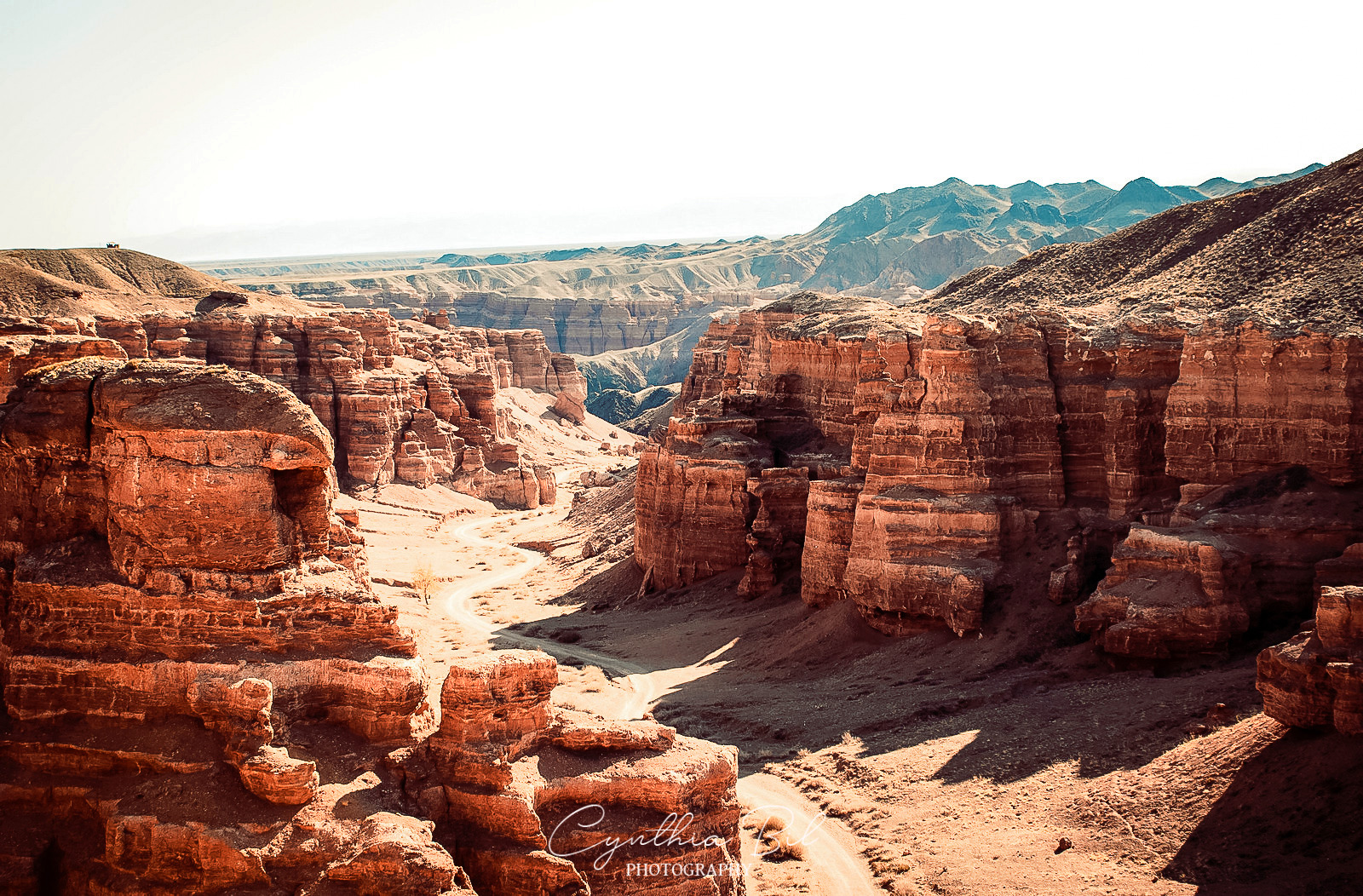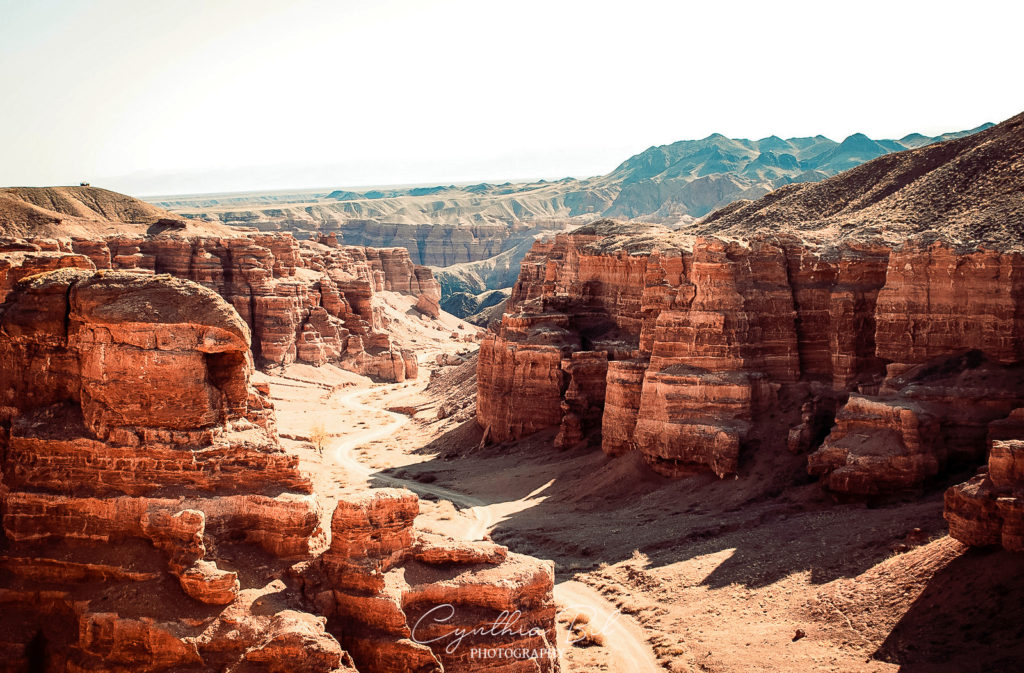 For more than 12 million years, wind, water and sand sculpted Charyn's red sandstone to form remarkable shapes and shades that vary from deep orange to light brown.
Some of the cliffs resemble fantastical figures, hence the reason why some areas of the canyon are called the Valley of Castles, the Devil's Gorge and the Ghosts' Gorge. These names were given to keep people away from the canyon as locals believe it's a place haunted by spirits who don't like to be disturbed. But this didn't stop me from camping there and instead of ghosts or spirits, I got treated to spectacular views!
Ala Kul, the Pearl of Terskey Alatau
Kazakhstan isn't the only country in the region that has stunning scenery. Its mountainous neighbour Kyrgyzstan is home to almost 2,000 alpine lakes. It's hard to say which lake is the most beautiful as they all have their own personality and beauty. But I do have a couple of favourites, one of which is Ala Kul.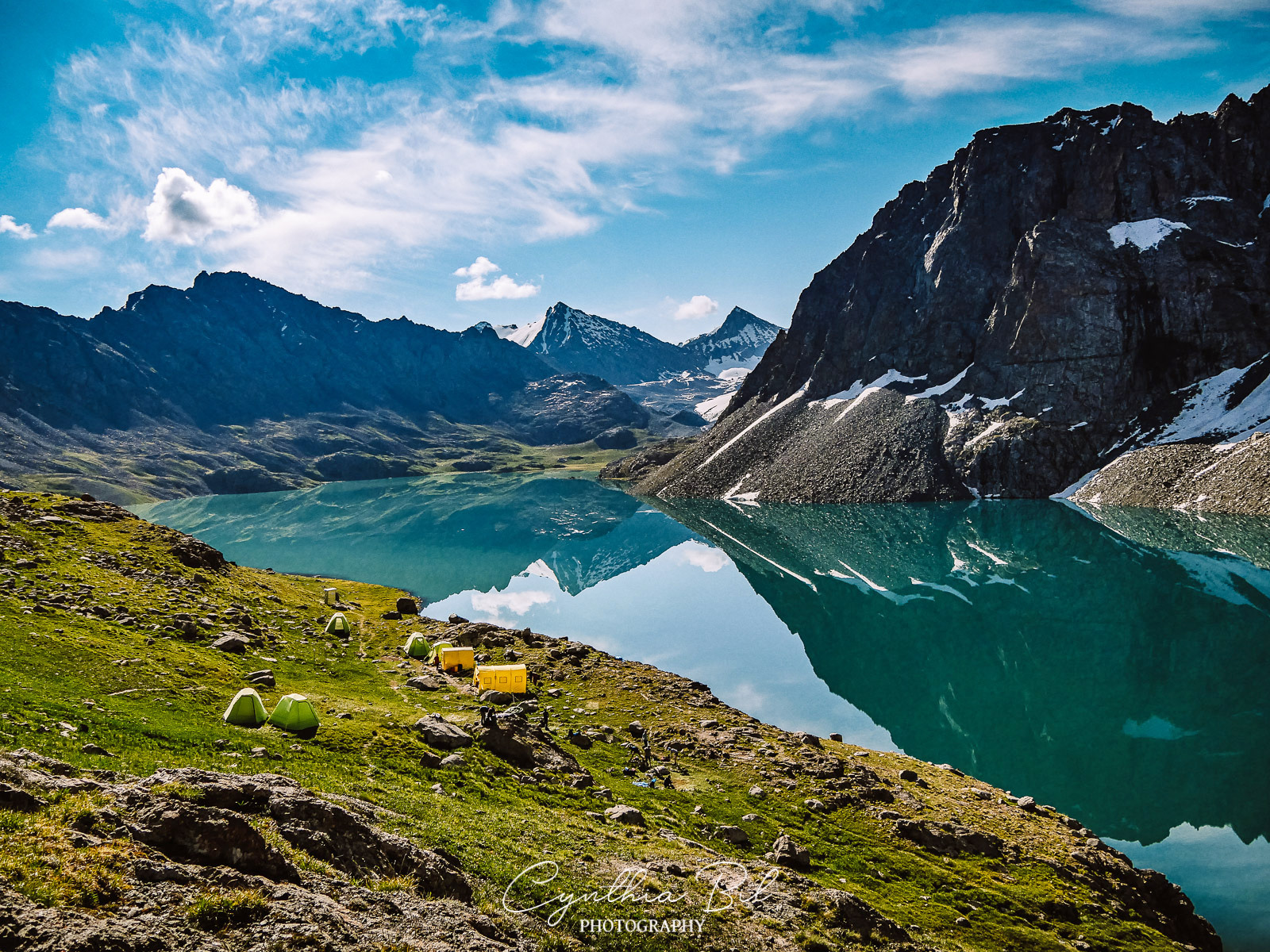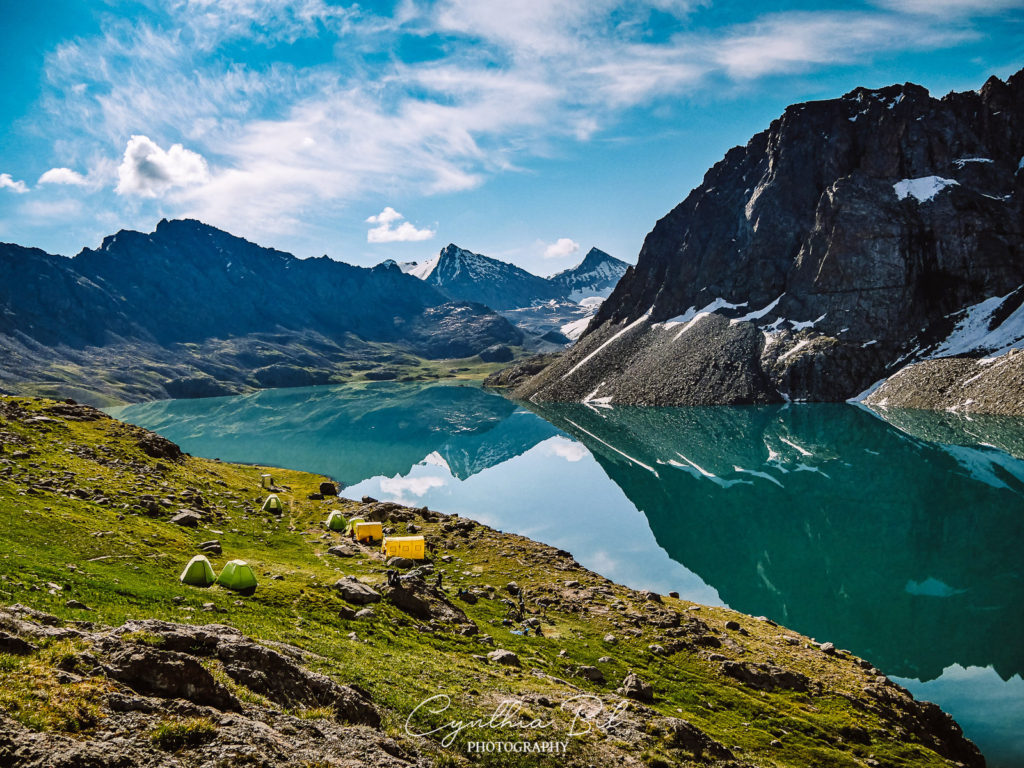 Lying at an altitude of 3,500m in the Terskey Alatau mountain range, this glacial lake is often referred to by locals as the pristine diamond of the Karakol Canyon. You need to hike for at least two days to reach it and the way up is steep and challenging, but the views make up for the effort. The water changes hourly from azure to violet, depending on the weather conditions and time of the year.
Traveling in the land of (semi) nomads
The Kyrgyz have been nomads for centuries. They used to roam the mountains, tending their livestock and moving places along with the seasons. Yurts are probably one of Kyrgyzstan's best-known symbols, as these portable round tents, mostly made of wood, felt and leather, have been the home of nomadic shepherds for centuries.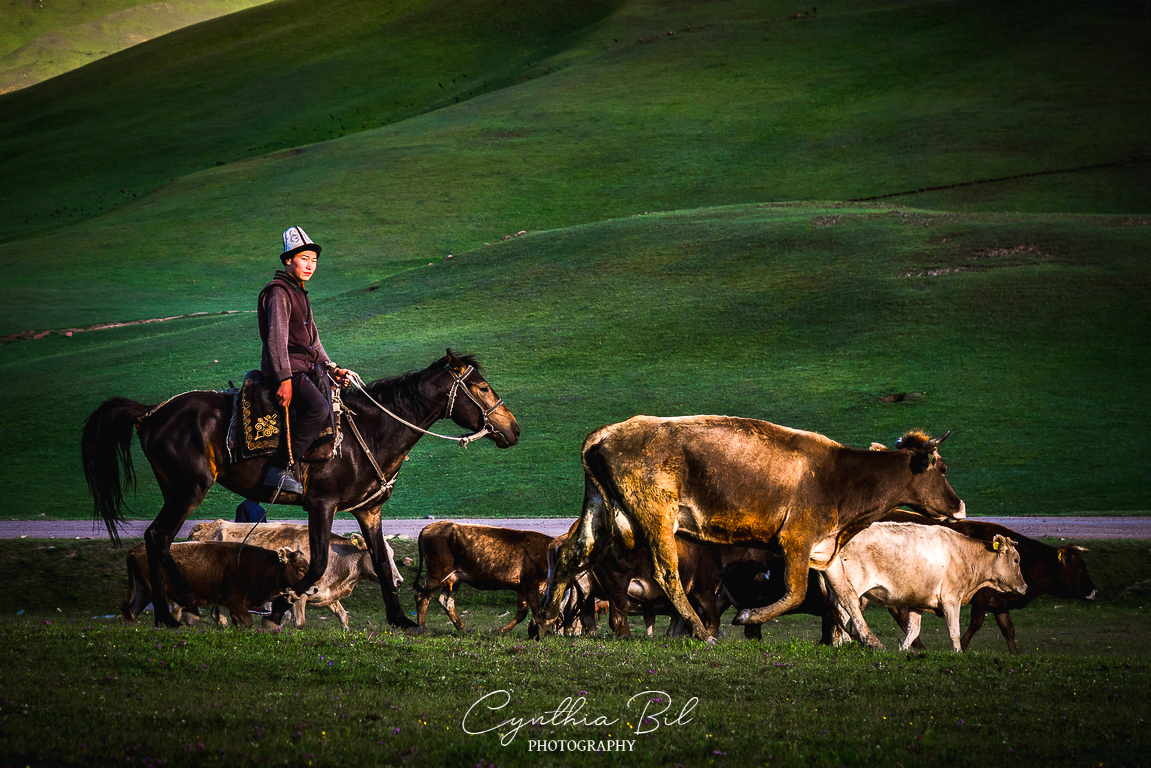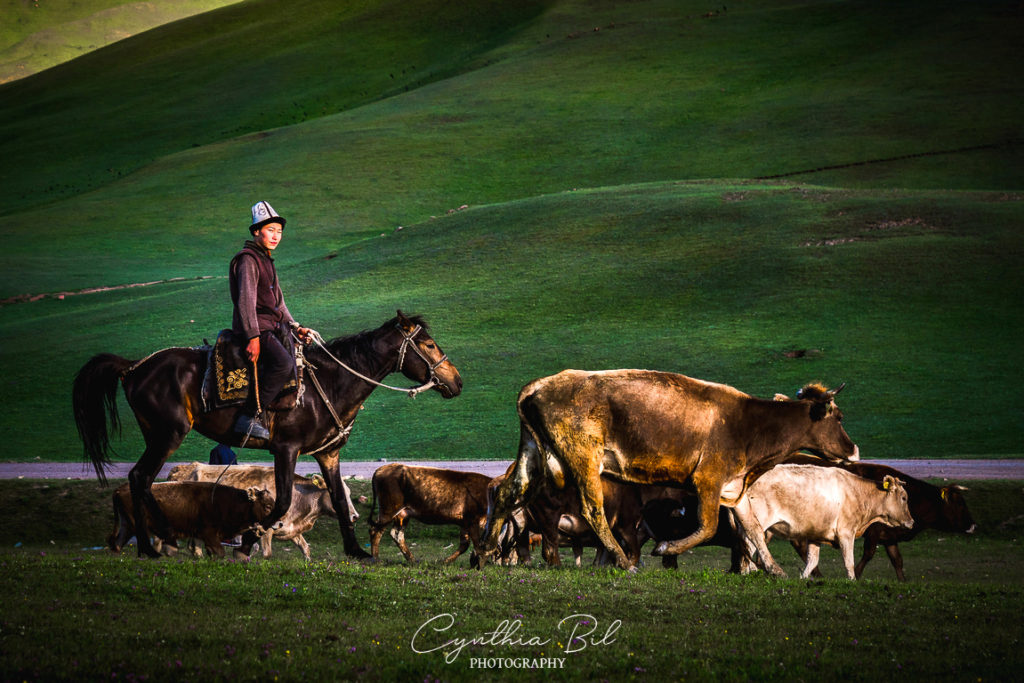 Nowadays shepherds tend to live a more semi-nomadic lifestyle. During the coldest months of the year they live in houses in small towns and villages, but as soon as the snow has melted they set up camp in the mountain pastures and spend the summer days tending to their sheep, horses, cows and, to a lesser extent, yaks.
If you travel through Kyrgyzstan between May and September, you'll come across many yurt camps. Most of these are set up in the mountain pastures or on the banks of alpine lakes where the family spend the entire summer. It's a unique experience to stay for a few days with these semi-nomads and learn about their daily life in the midst of the mountains.
Free-roaming horses
Horses have always played an essential role in the lives of the Central Asian nomads. Did you even know that they were the first people in the world to learn how to ride a horse? The nomads practically lived on their saddles while roaming the endless steppes and their children learned how to ride before they could barely walk.
Although there aren't as many nomadic families in Central Asia as there used to be, horses are still very important to locals, especially in modern Kyrgyzstan. Horsemanship is a much-revered skill and many horses are kept for transportation, sport, milk and meat. While travelling through Kyrgyzstan, you'll notice that horses are a part of the landscapes. They aren't wild horses – as I assumed at first – but they can roam and graze freely in the summer pastures. It's a beautiful sight!
Kok boru – a very unusual game
National games and sports in which people demonstrate their equestrian skills are an integral part of Central Asian culture. It's very likely you'll come across a local horse game event while travelling through the region, especially in Kyrgyzstan.
Central Asia's most popular horse sport is called kok boru or ulak tartysh (Kyrgyz name), but also known as buzkashi in Afghanistan and Tajikistan and kokpar in Kazakhstan. It's basically a rough rugby game played on horses, but with a headless goat used as the ball.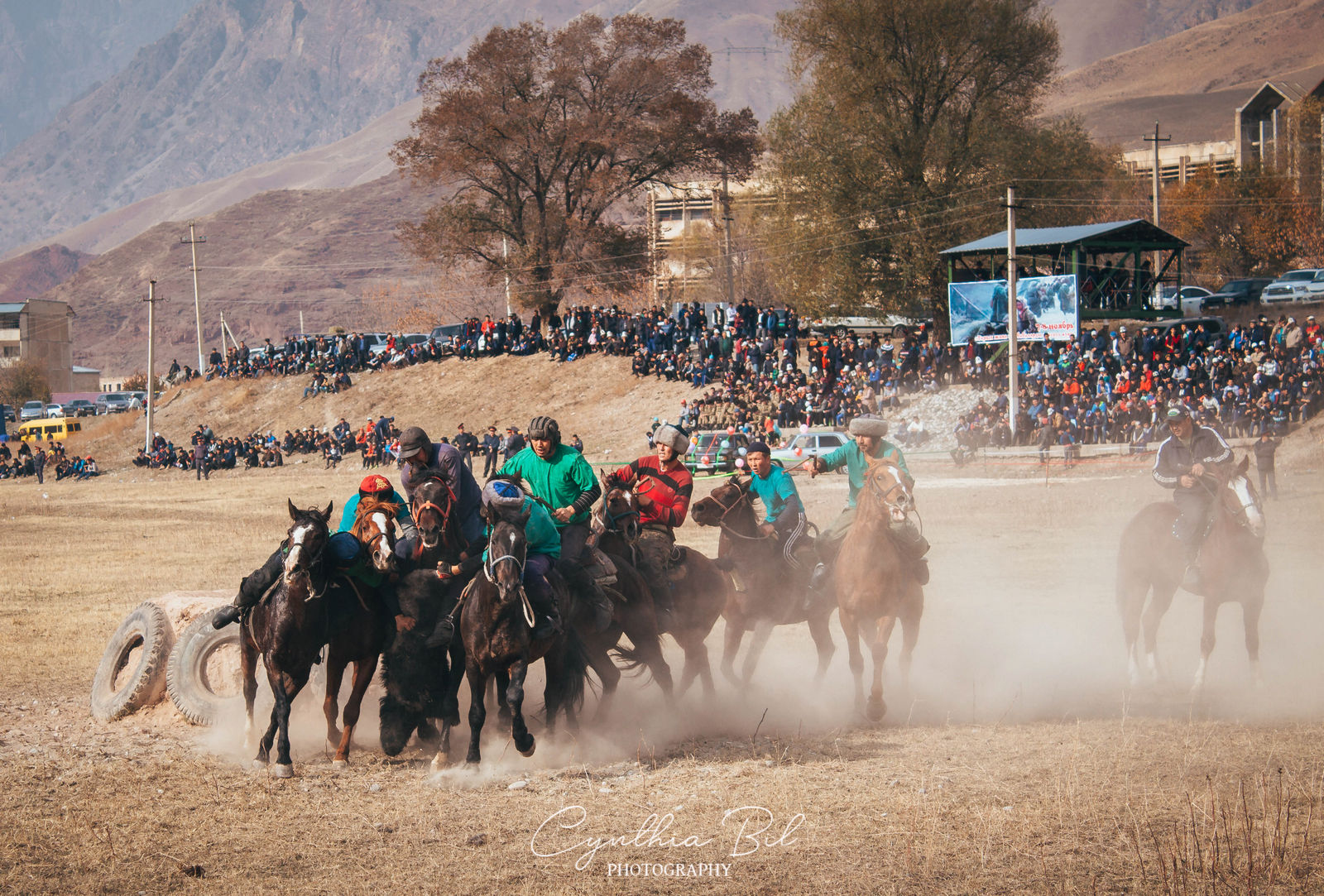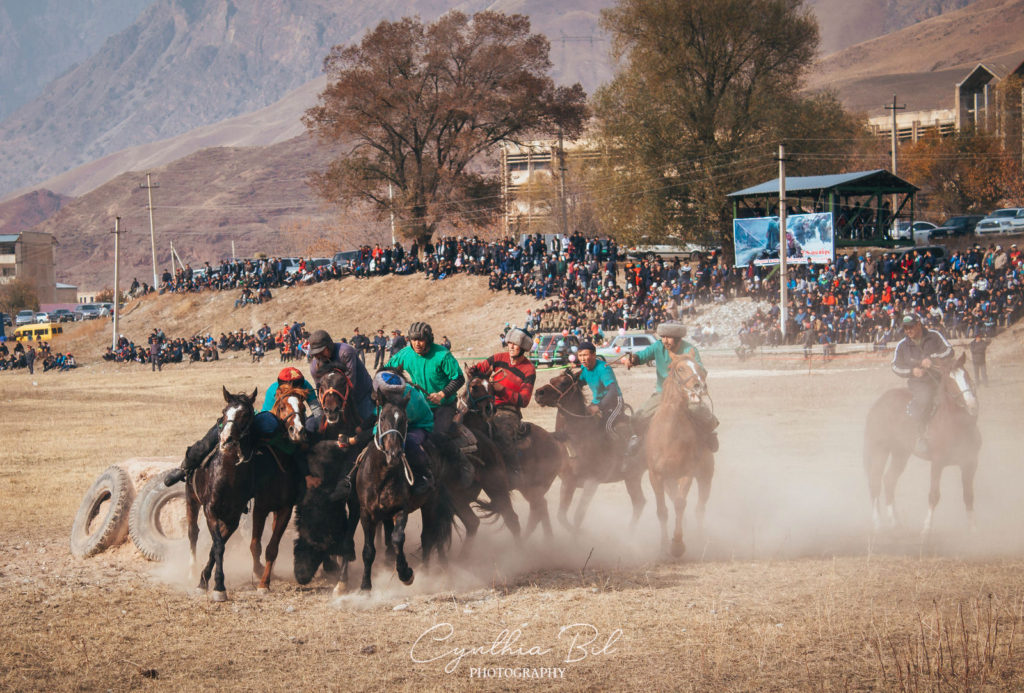 This traditional game is played by two teams on horseback. The goal is to pick up the goat carcass from the ground, manoeuvre it across the field while the players on the other team try to steal it and score by tossing it into the kazan, a ring of tires functioning as the goal.
As a foreign spectator, kok boru might come across as violent and even cruel, but it's an ancient honoured tradition among the nomadic tribes of Central Asia.
World Nomad Games
From horseback archery and horseback wrestling to hunting with eagles, the World Nomad Games is a very unusual and unique event.
During the Soviet era, Central Asian nomadic culture was almost entirely wiped out, so the games were created to keep those traditional nomadic traditions and sports alive. There have been only three meetings of the games with the last one held in 2018 (although the fourth is due to take place in Turkey this year, Covid depending).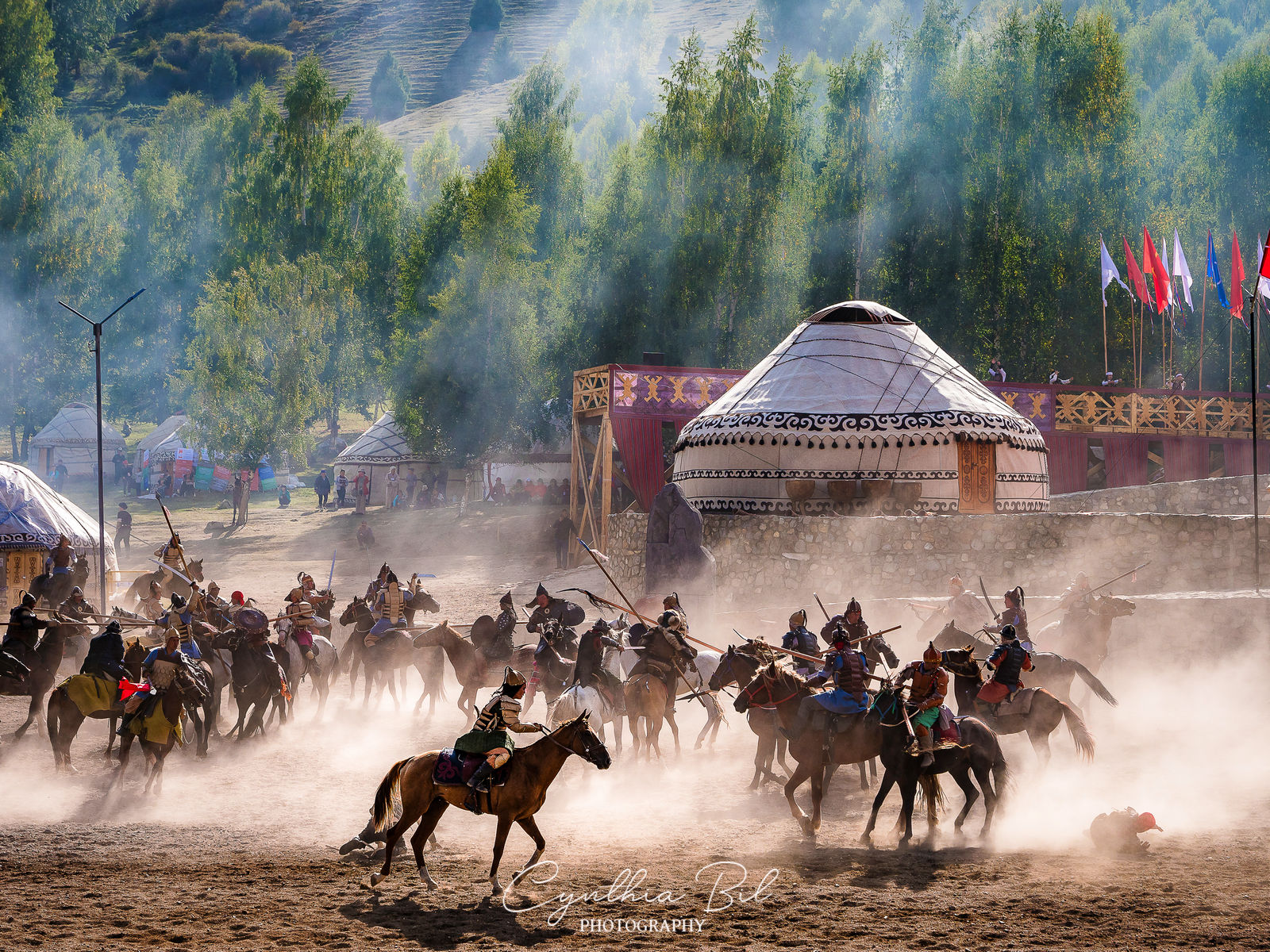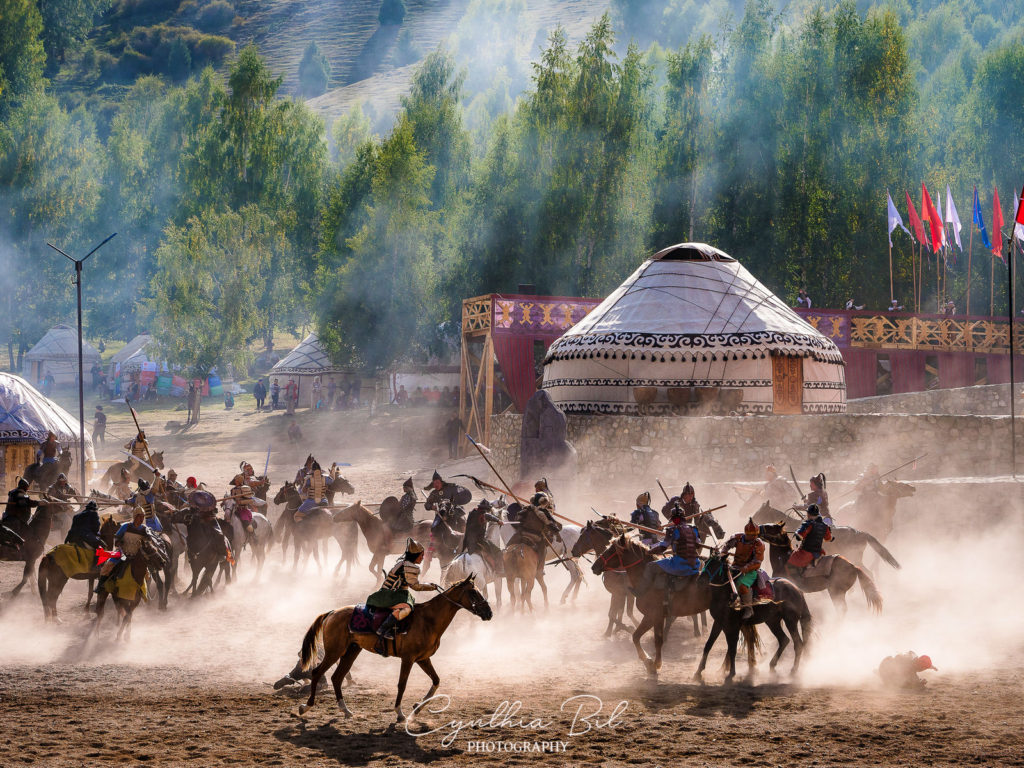 To celebrate the opening of the World Nomad Games, hundreds of horse riders fight out in battles, hitting each other at full gallop. While this is all staged, the horse riders want to show what they are capable of. It's a dusty and chaotic celebration but oh so beautiful to watch!
A quest for colour and architectural treasures in Samarkand
Situated on the Silk Road, the ancient trade route between China and the Mediterranean, Uzbekistan is another country worth visiting in Central Asia, known for its exquisite architecture.
Some of the country's most stunning and impressive mosques and mausoleums can be found in Samarkand, a city that has been at the crossroads of world cultures for more than two millennia. Poets and historians have described it as 'The Pearl of the Eastern Muslim World'. I seem to share a lot of different pearls in this article!
If you're into colourful decorated mosques, vibrant turquoise minarets and domes, and Islamic architectural masterpieces, you'll have a blast in Samarkand.
Hidden underground beauty in Tashkent
The first metro in Central Asia was built in 1977 in Tashkent, Uzbekistan's capital city. For nearly 40 years, the world didn't really know what this underground looked like as it was forbidden to take photos in metro stations as they also functioned as bomb shelters for the city residents in the event of a nuclear attack.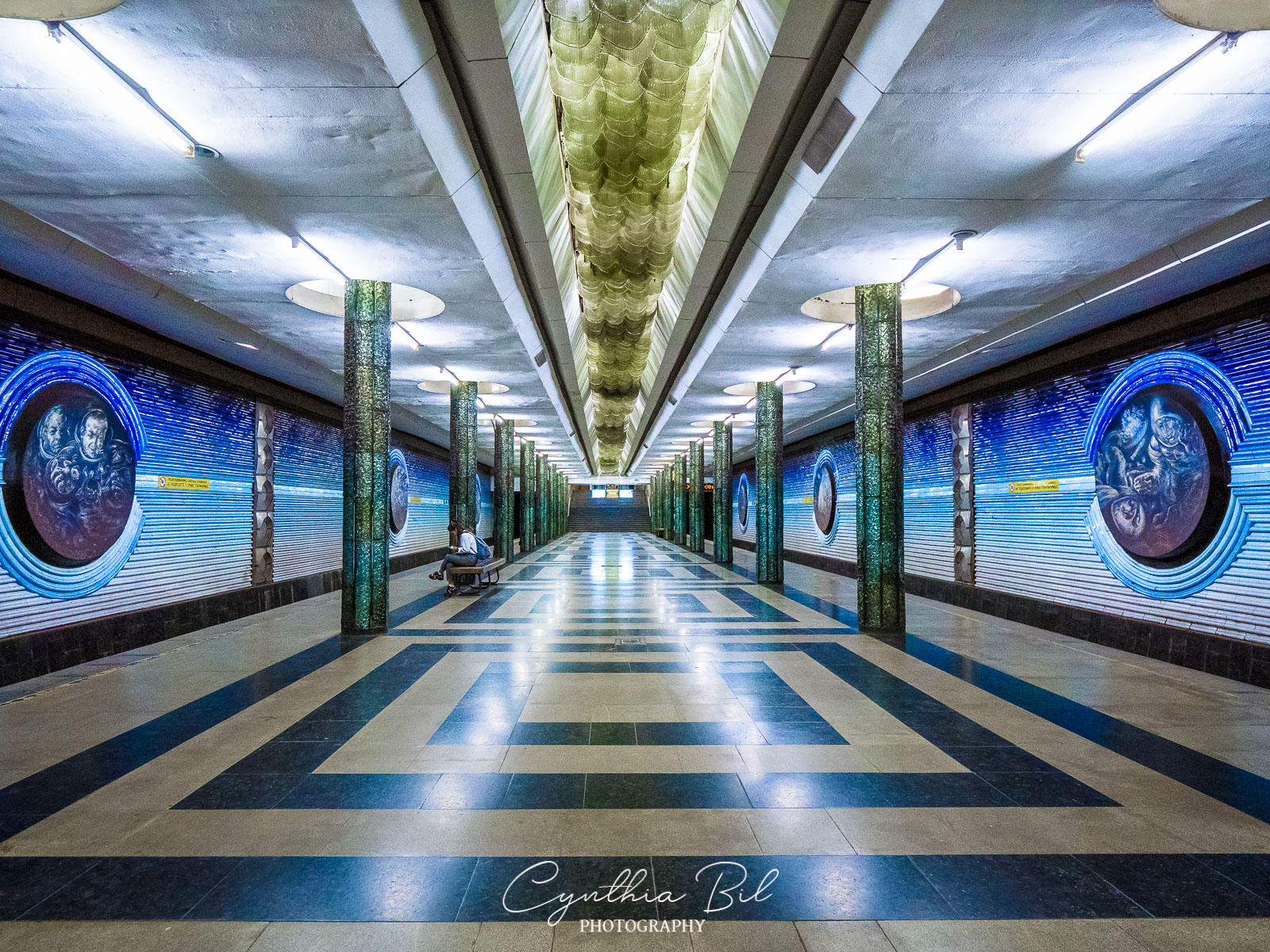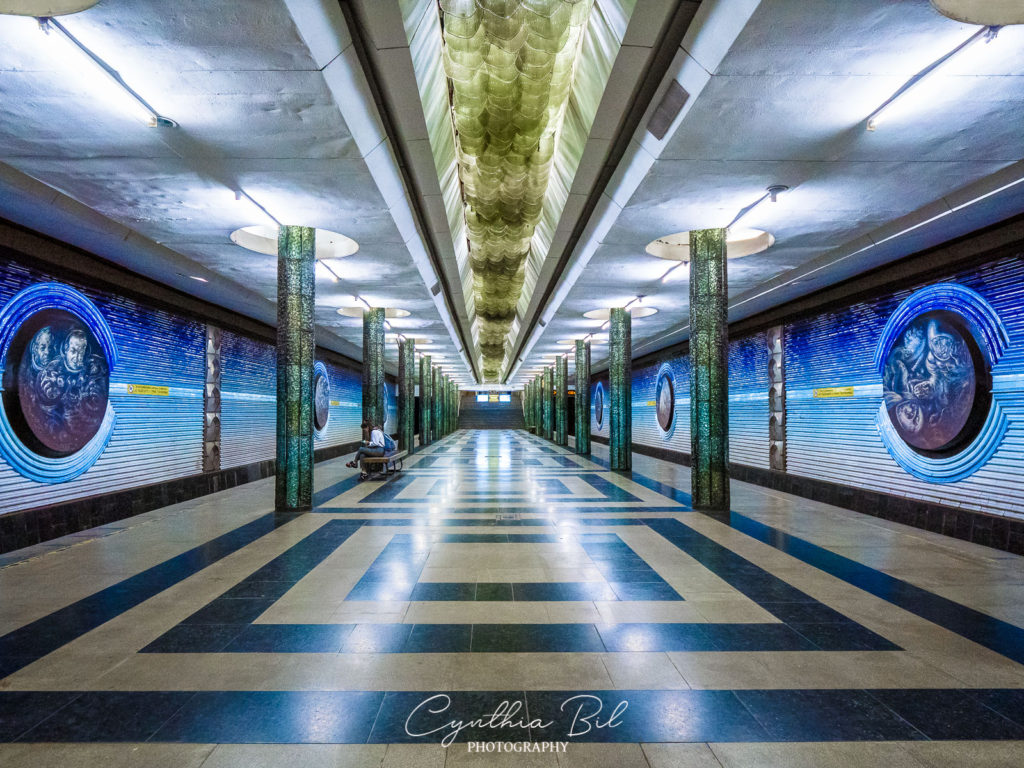 As there was no visual content of Tashkent's underground, I had no idea what to expect when I took the metro there during my first visit in 2017. I was stunned!
Almost every subway station is fascinating. They all have their own unique architectural features and artistic elements. Some look like ballrooms with huge chandeliers hanging from the ceiling, while others could be the set from a science-fiction movie.
Every station illustrates a part of Uzbekistan's history, telling different stories through portraits, plaques or architectural features. They depict the influence of the ancient Silk Road, the Arab and Russian empires who ruled over the country as well as important historical figures.
The photo ban was lifted in 2018, and so when I returned to Tashkent in 2019 I was really glad to finally be able to show the world its hidden underground beauty.
A little piece of heaven on the shores of Kulikalon Lakes
There's one more destination that absolutely deserves a place in this article. Tajikistan's Kulikalon Lakes are a group of three glacial lakes on the northern slopes of Chimtarga in the Fann Mountains. Located at an altitude of 2,800m, they can only be reached on foot.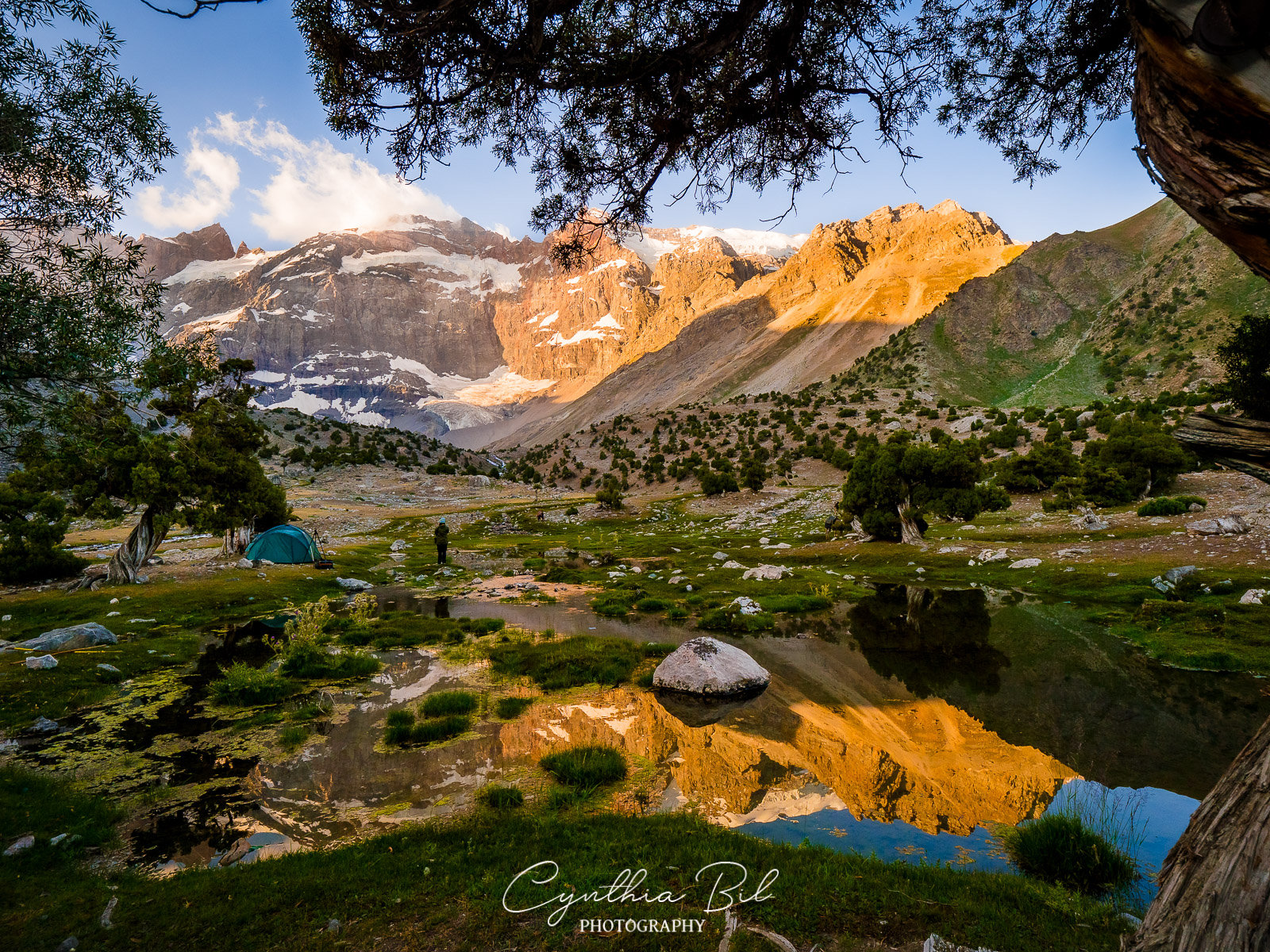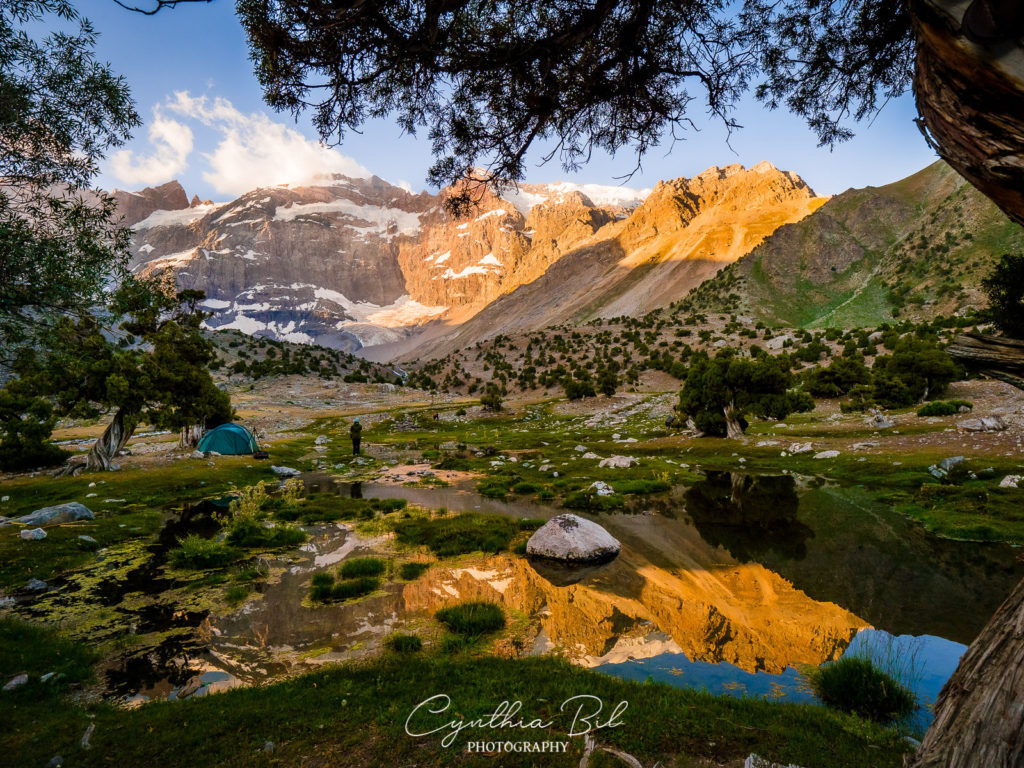 Shepherds from nearby villages use the shores as their temporary summer dwellings as the lakes are surrounded by juniper forest and grassy patches. They're a great camping location and are often used as a base for hikers and climbers who want to explore the surrounding mountains.
Big and small cascading streams connect the three lakes, so at night you have to be careful where you walk if you don't want to end up with wet feet – I'm talking out of experience! But there are worse things than waiting for a few hours until your shoes and socks are dry in such a magical and beautiful place.
---
For more of Cynthia Bil's photos, check out her website or follow her on Instagram and Facebook.