Every year, we put our heads together to select our top trip picks for the year ahead. It's a list that attracts a lot of attention, so the responsibility weighs heavily! But we think we've succeeded in compiling a diverse group of places to satisfy the most discerning of travellers in 2023.
1. Walk with gorillas in Rwanda
As Rwanda reaches nearly three decades of peace, a journey to Rwanda is truly an experience of a lifetime.
Imagine walking amongst a family of mountain gorillas in Rwanda in 2023. With no need for binoculars, these gentle primates wander all around you. Baby gorillas playing as adolescents swing from branches all under the watchful eye of a silverback, who is as majestic as he is insightful.
It is perhaps the pinnacle of wildlife experiences on the planet, because, as David Attenborough put it, "There is more meaning and mutual understanding in exchanging a glance with a gorilla than any other animal I know."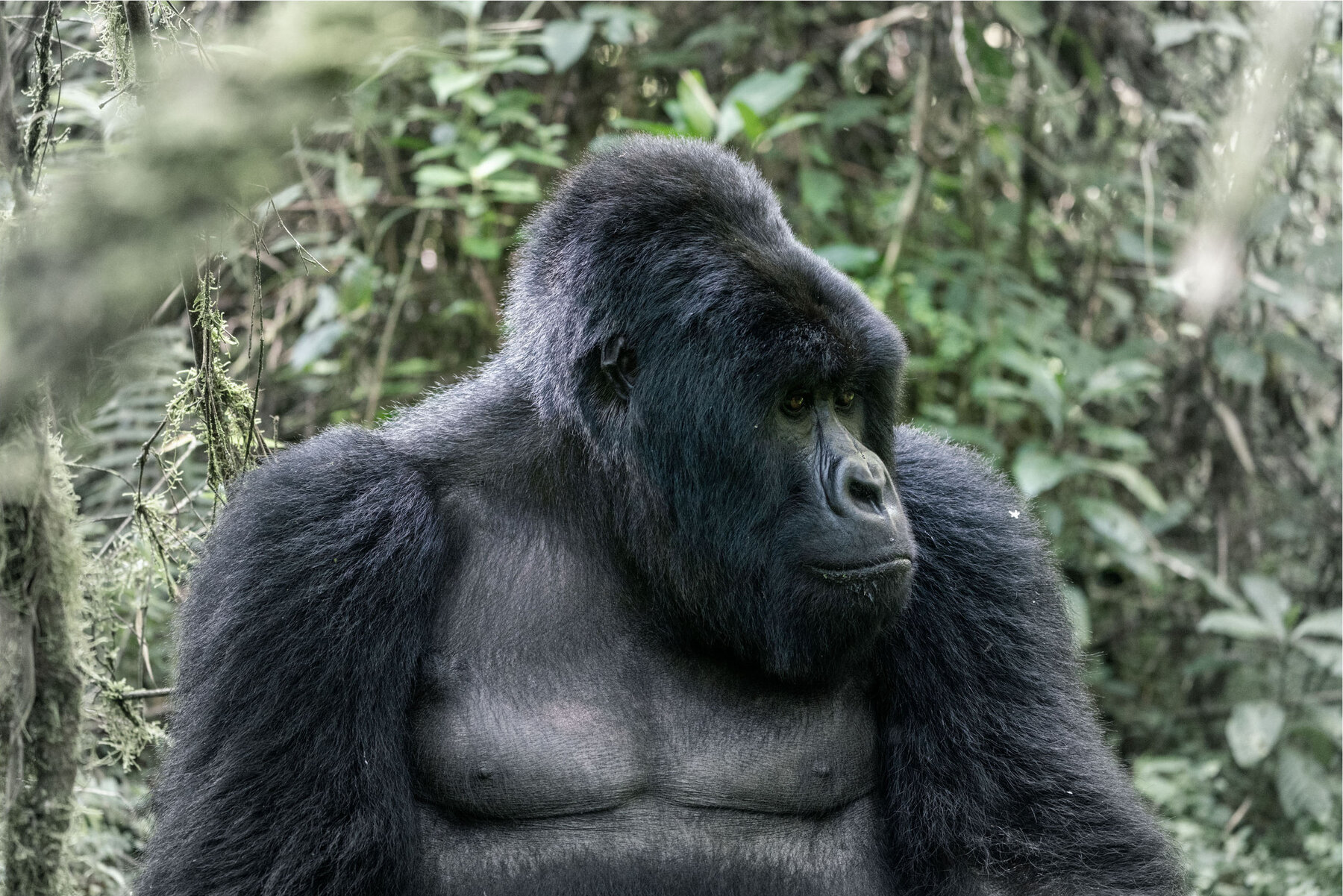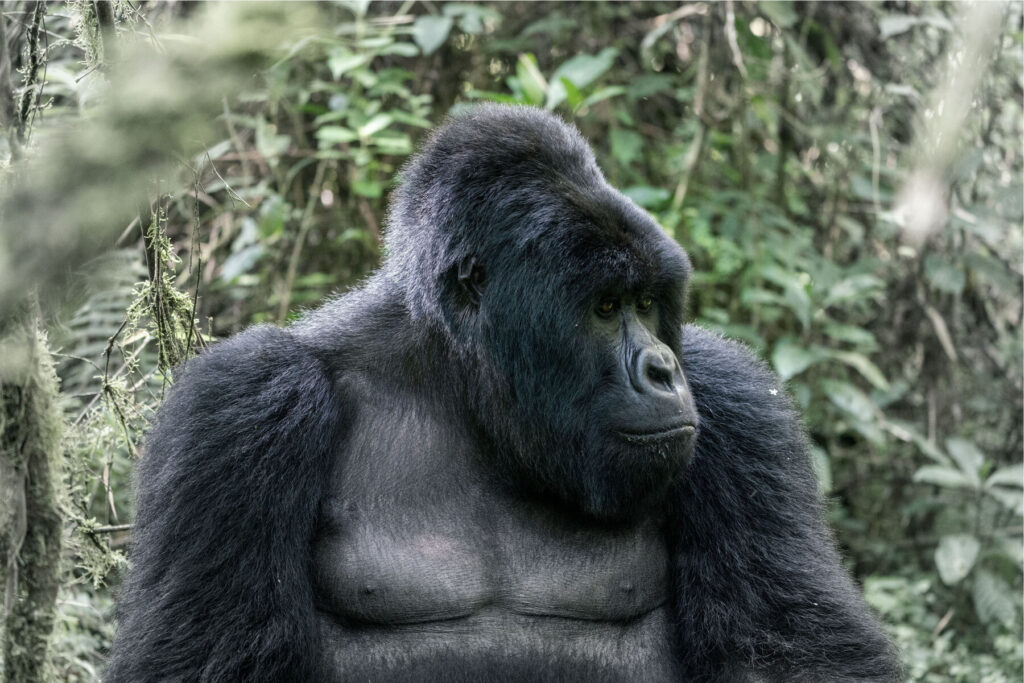 However, there is more to Rwanda than gorillas.
Despite its small size, Rwanda is full of surprises and exciting African adventures. Whether you visit the volcanoes, rainforests, lakes, or savannahs you'll be taken aback by the diversity of habitats on safari and the sheer abundance of birds and primates in the forests. And, with expert local guides, you can also connect with the rich local culture as you walk, kayak, canoe or cycle through the spectacular countryside.
How to do it
2. Drive through Chilean Patagonia
Right at the tip of the Americas, Chile's Patagonia dazzles with shards of rock and ice, cool lakes and untouched natural beauty. The Route of Parks – an ambitious project to connect 17 national parks, bringing some private parks under national ownership and protecting a vast swathe of wilderness stretching nearly 2,000 miles – has been receiving increasing attention. Visit in 2023 before everyone else catches on to all that this remarkable region has to offer!
Classics include Chiloé Island (where you'll have the chance to witness Humboldt and Magellanic penguins in their natural habitat) and the lake district, but you can also get off the beaten track with the freedom of a hire car and travel down the Austral Road in a 4×4 to explore the untouched region of Aisén.
Only completed in the early 1980s, this iconic thoroughfare makes for one of the best road trips on earth, swerving through glaciers, fjords and rivers.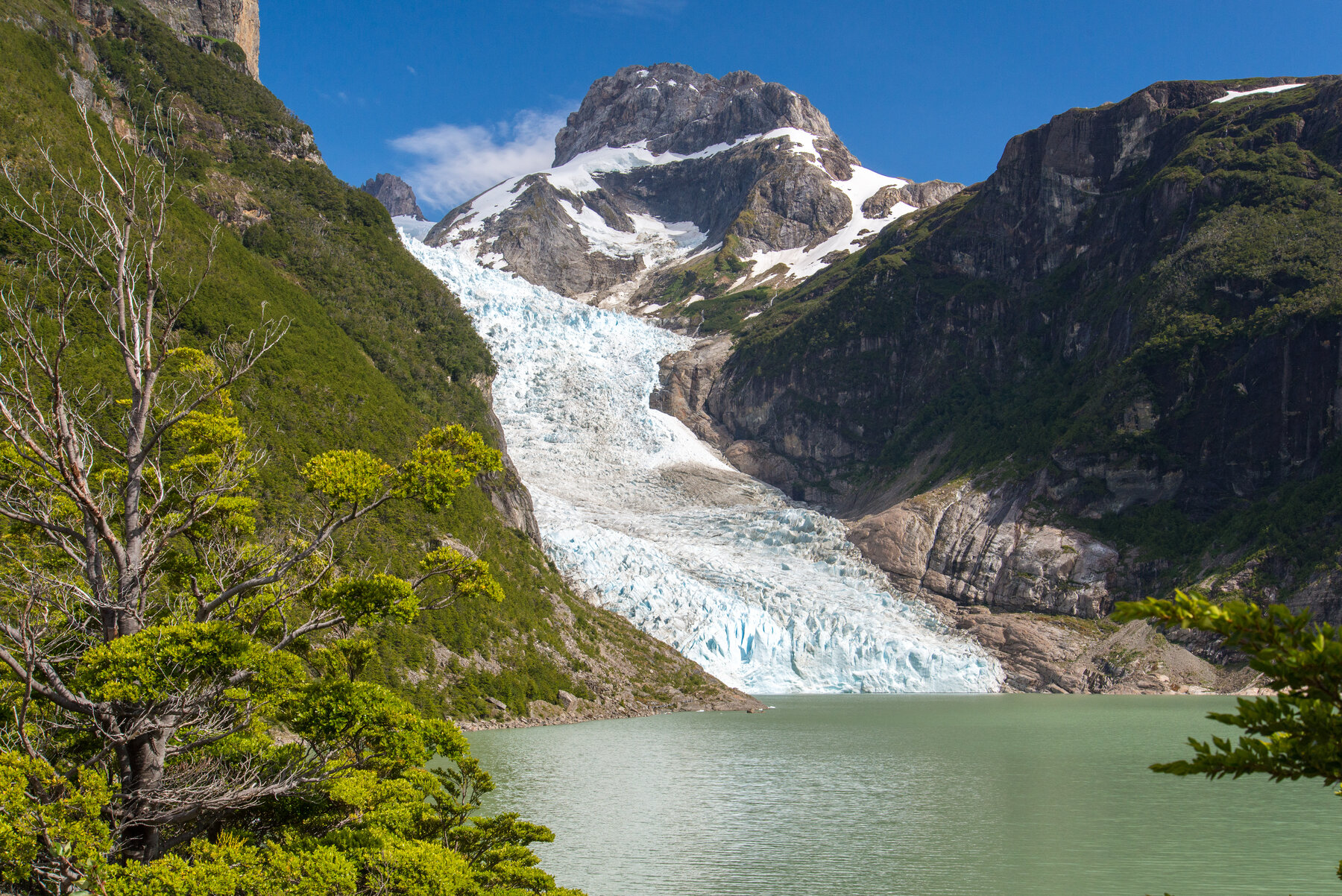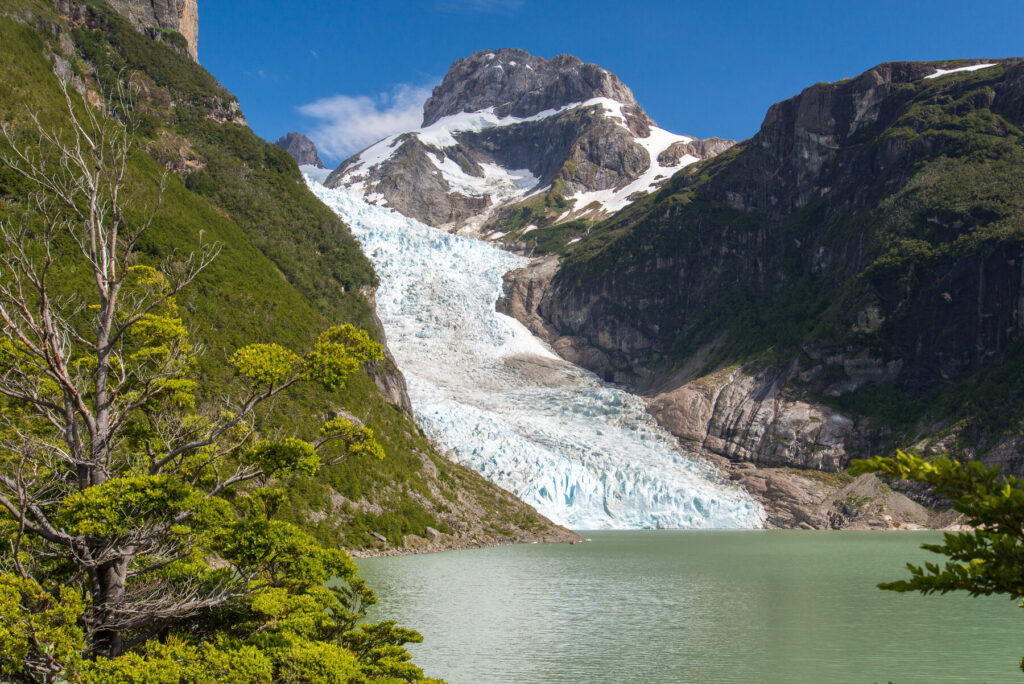 For centuries, Aisén was neglected: its landscape of lush, temperate forests, tumultuous rivers and jagged mountain passes were difficult to negotiate, and so its natural resources remained hidden away.
Political dissidents were sent into exile here and immigrants fleeing persecution found peace among the pines. Now, the region is opening up to visitors, and outdoor adventure enthusiasts from across the globe are beginning to hire their own 4×4 vehicles to explore this largely undiscovered paradise.
How to do it
3. Explore the diversity of Lebanon
From the Beirut blast to the COVID-19 pandemic, Lebanon has weathered some severe hardships over the last few years. But with economic recovery and reconstruction now underway, 2023 brings better horizons and new opportunities to travel to this beautiful nation.
Lebanon is an incredibly diverse country. While the capital, Beirut, is one of the Middle East's most liberal and cosmopolitan cities, just down the road from this metropolis, you'll find yourself amidst ancient Roman ruins. It's a fascinating mix of both progress and tradition, right on the shores of the Mediterranean.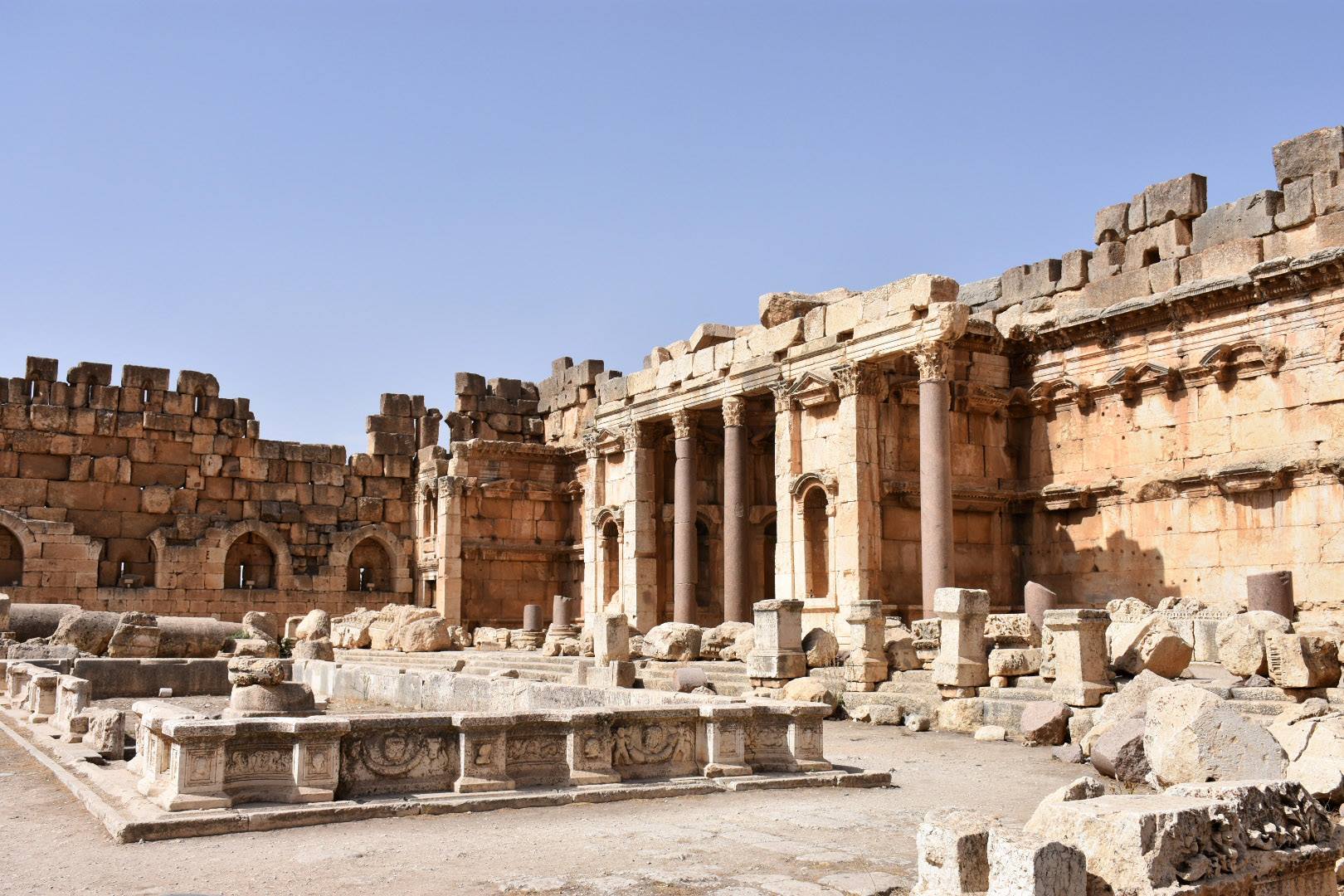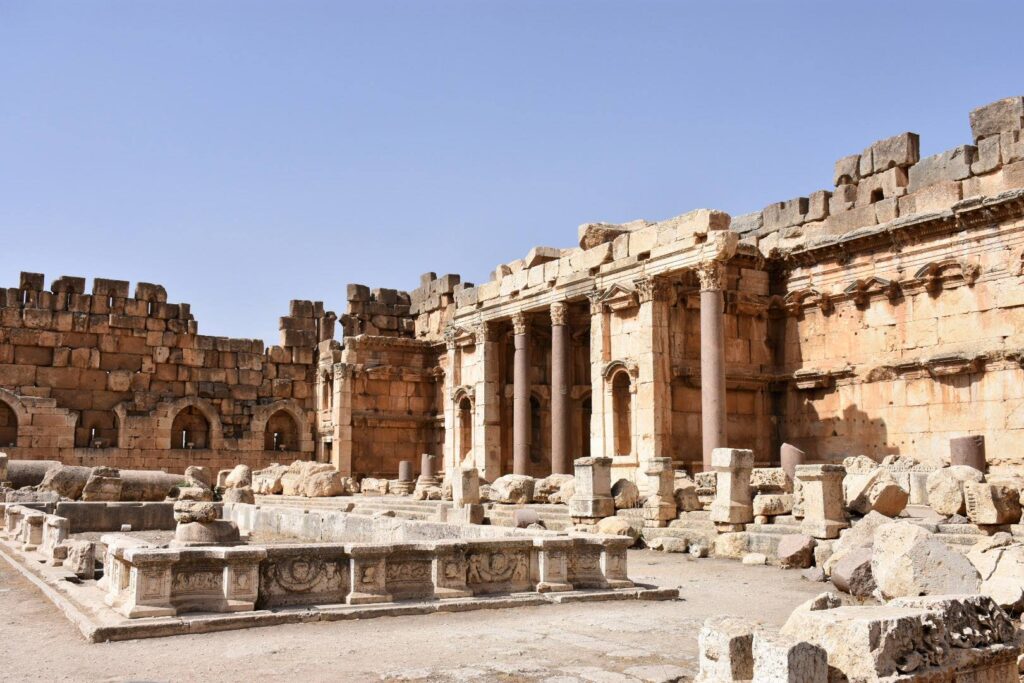 Touring Beirut, the sprawling Jeita Caverns, and the Roman temples of Baalbek are just the beginning of what you'll experience in 'The Pearl of the Middle East.'
How to do it
4. Experience Istria's Terra Magica
As of 2023, Croatia is part of the Schengen region and a member of the Eurozone. While the country has seen a resurgence of popularity over recent years, this year will see the heart-shaped peninsula of Istria steal the limelight from the infamous Dalmatian coast.
The Romans called Istria 'Terra Magica', the magic land. Blessed with a fertile landscape, this region of north-west Croatia brings together Venetian heritage, Slavic influences and local myths.
The magic lies in the five senses. From its rolling hills, excellent vineyards, olive groves, hilltop villages and snow-capped mountains, to its fishing communities on the Adriatic coast, majesty awaits at every turn.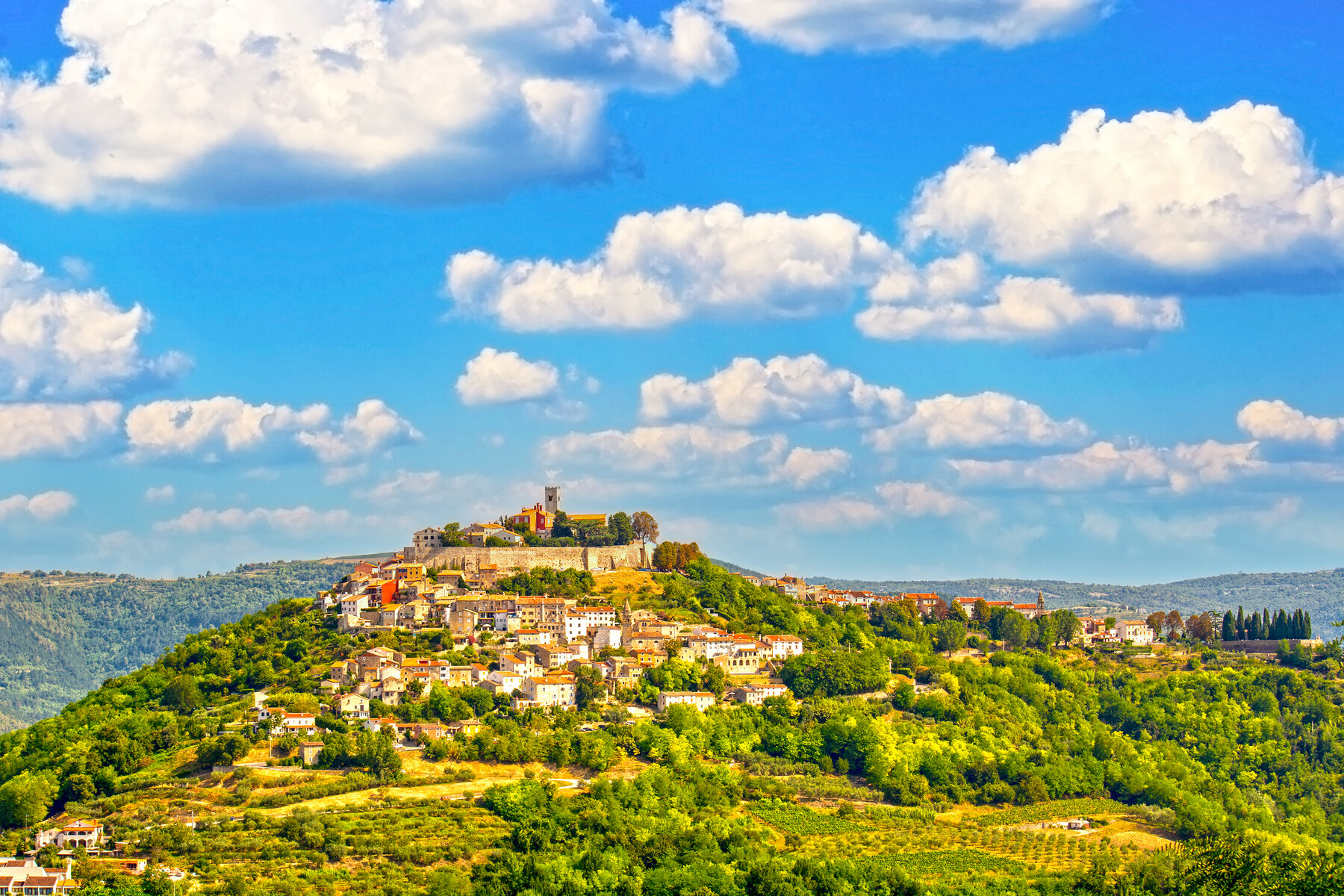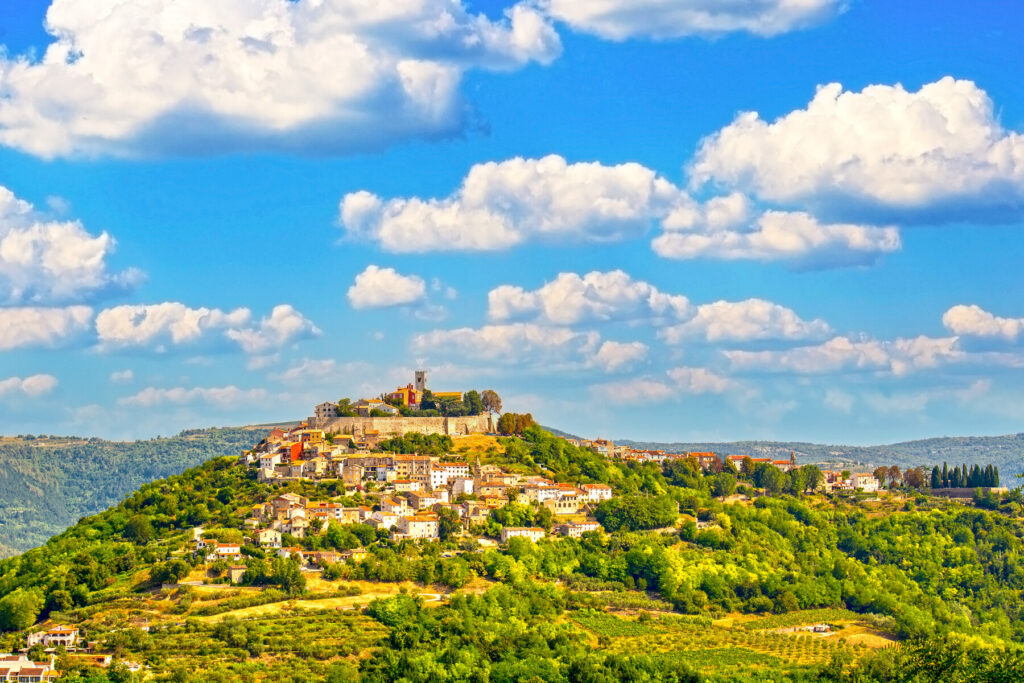 You can spend days exploring the heartland of the region: walking in the mountains, horse riding along the Mirna River valley, and cycling along the Parezana railway line which used to run to Venice.
Alternatively, with distances short and connections strong, you can drive along some of Croatia's most scenic coastlines or visit the Brujini Islands and National Park.
How to do it
5. Discover Costa Rica's hidden side
Costa Rica already has impressive eco credentials. In 2023, they're polished up even more with new developments in sustainable ecotourism.
National Geographic has named some of its rainforests as the most biodiverse on earth. Peaceful golden beaches stretch for miles and coral reefs shelter a kaleidoscope of marine life, from manta rays to turtles.
The interior is dominated by ancient volcanoes, misty cloud forests, frothing river rapids and sunny coffee plantations. In a country so well visited, it pays to choose your route carefully.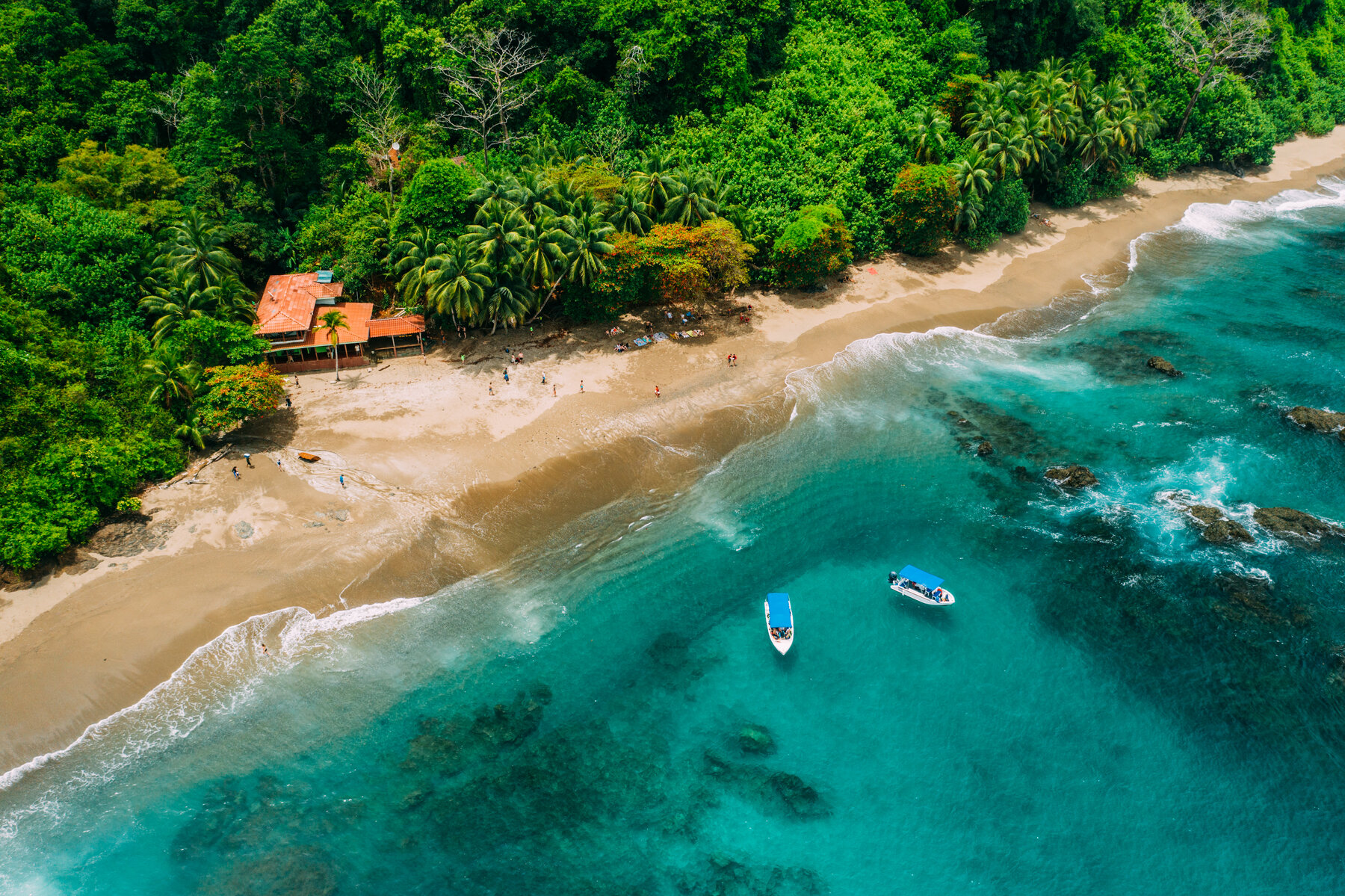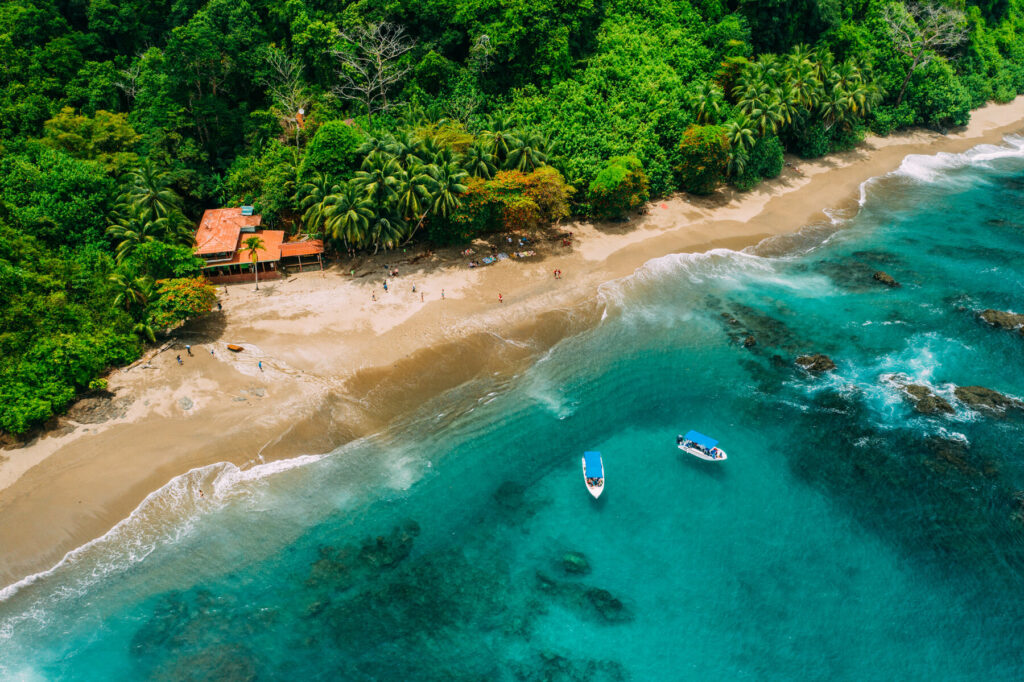 Despite its small size, it's possible to swap the conventional experiences, like Arenal, Monteverde and Manuel Antonio, for more authentic hidden highlights.
Go south, and you'll discover idyllic landscapes with head-turning wildlife. Imagine howler monkeys at dawn, hummingbirds over breakfast and sea turtles at night.
You will also meet more Ticos – the Costa Ricans whose infectious Pura Vida mantra makes the local life just as colourful and memorable as its wildlife.
How to do it
6. Get off the beaten track in Guyana
Truly off the beaten track, Guyana is one of South America's least-visited yet most fascinating countries. As one of the continent's best-kept eco-tourism secrets, Guyana is the ideal 2023 destination for travellers seeking adventure.
English-speaking and culturally Caribbean, Guyana's coastal capital Georgetown is a treat. It's home to a variety of heritages, with descendants from Africa and East India, Europe and China, as well as influences from indigenous peoples.
You'll find Dutch and British colonial architecture, cricket and colourful markets on the heritage and cultural side.
For adventurers, the interior includes remote highlands, vast savannahs, rainforests and spectacular waterfalls.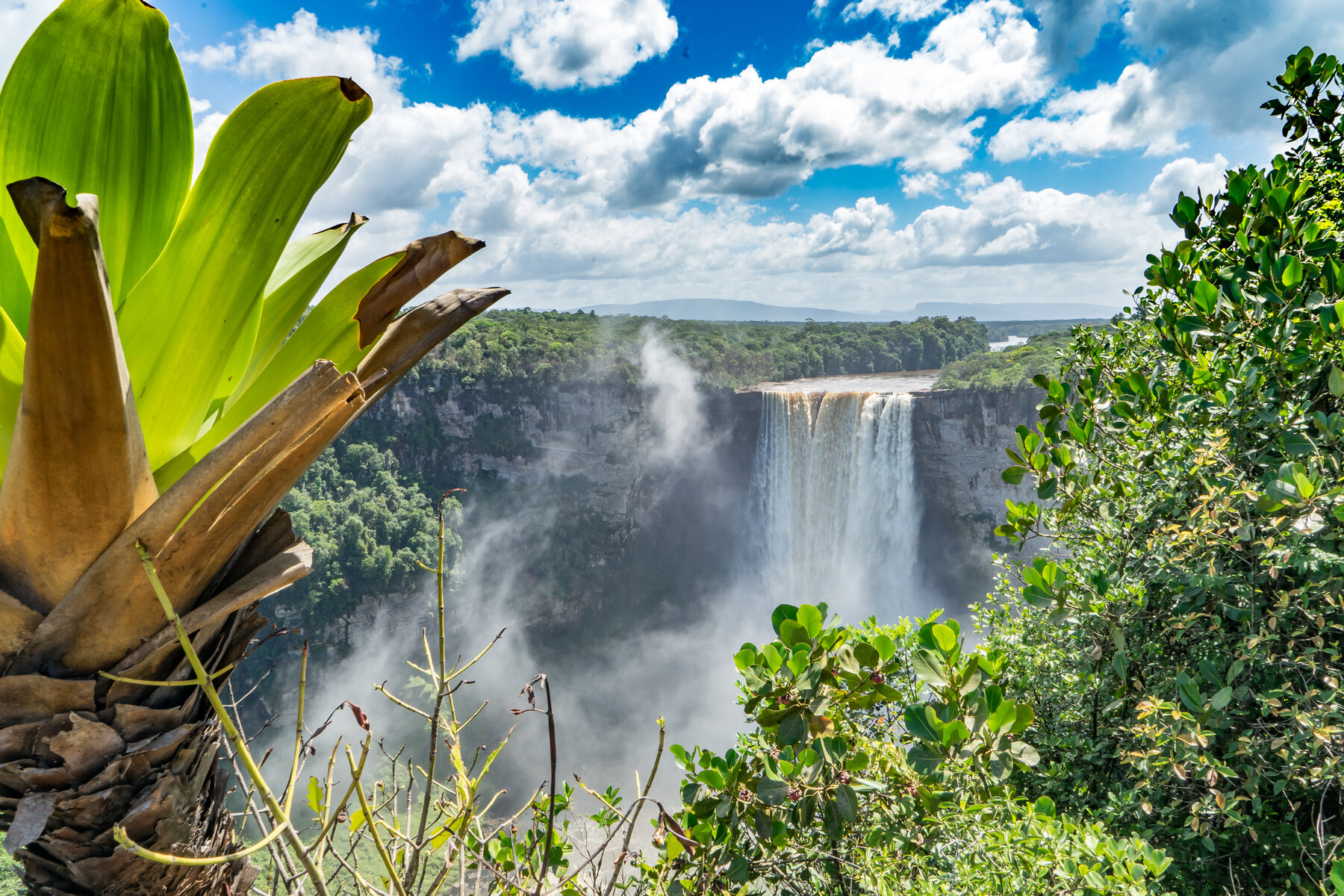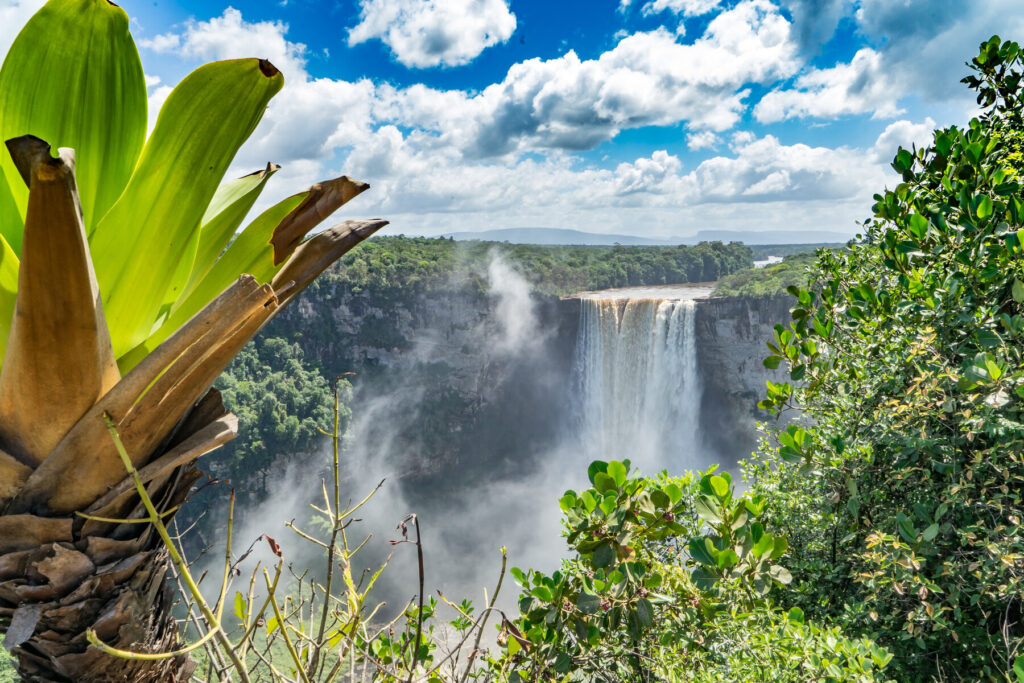 Guyana's rich biodiversity includes jaguars, harpy eagles, black caiman and giant waterlilies. Stay in ranches and community-run lodges and sample Guyanese culture, wildlife and heritage through the eyes of local people.
How to do it
7. See what's new in Israel
The year 2023 marks the 75th anniversary of the modern state of Israel, with a host of new hotel and restaurant openings set to mark the occasion.
While everyone recognises place names like Jerusalem, Nazareth, the River Jordan and the Sea of Galilee, it's Israel's contrasting attractions which linger in the memory of those who visit.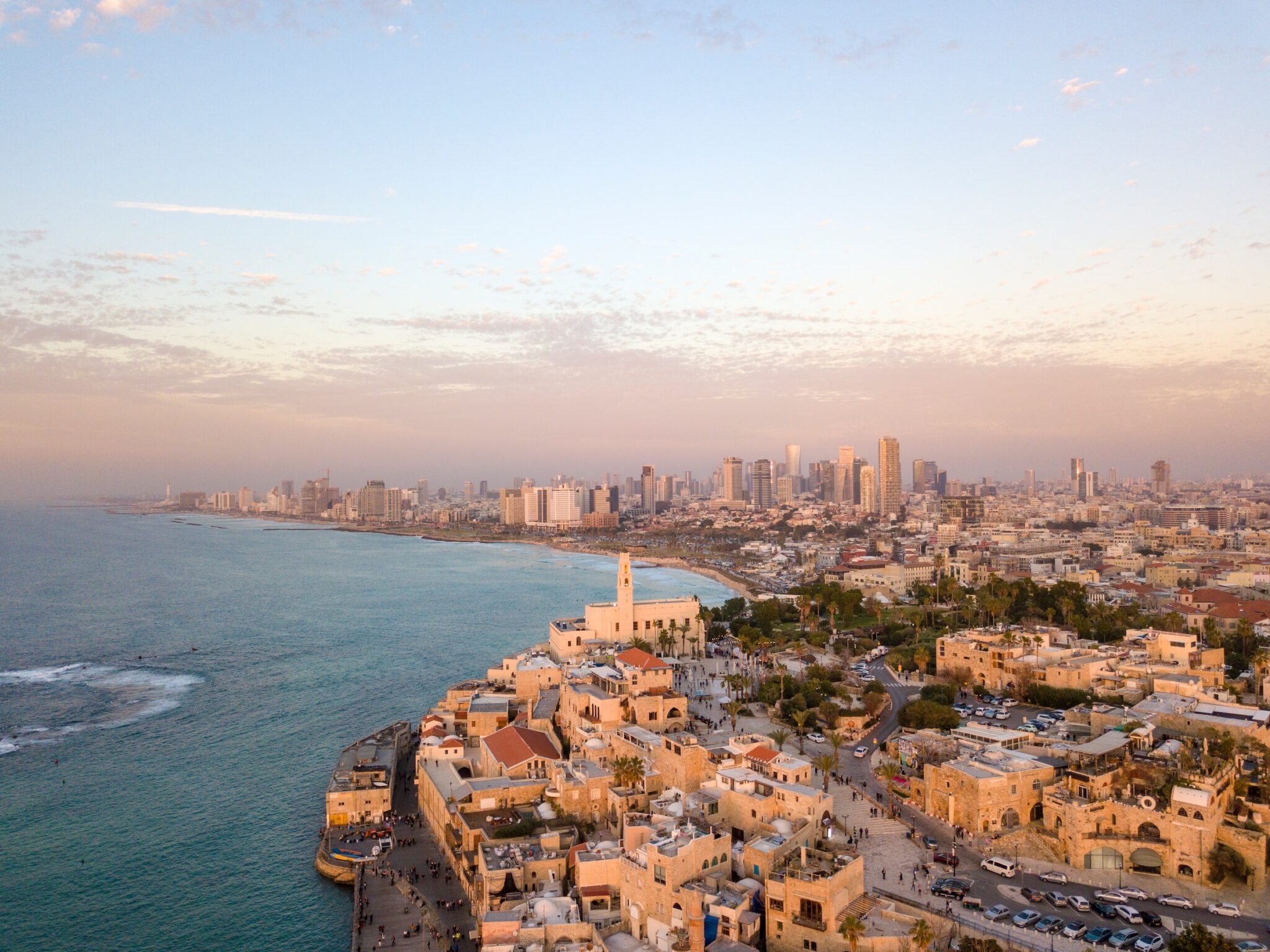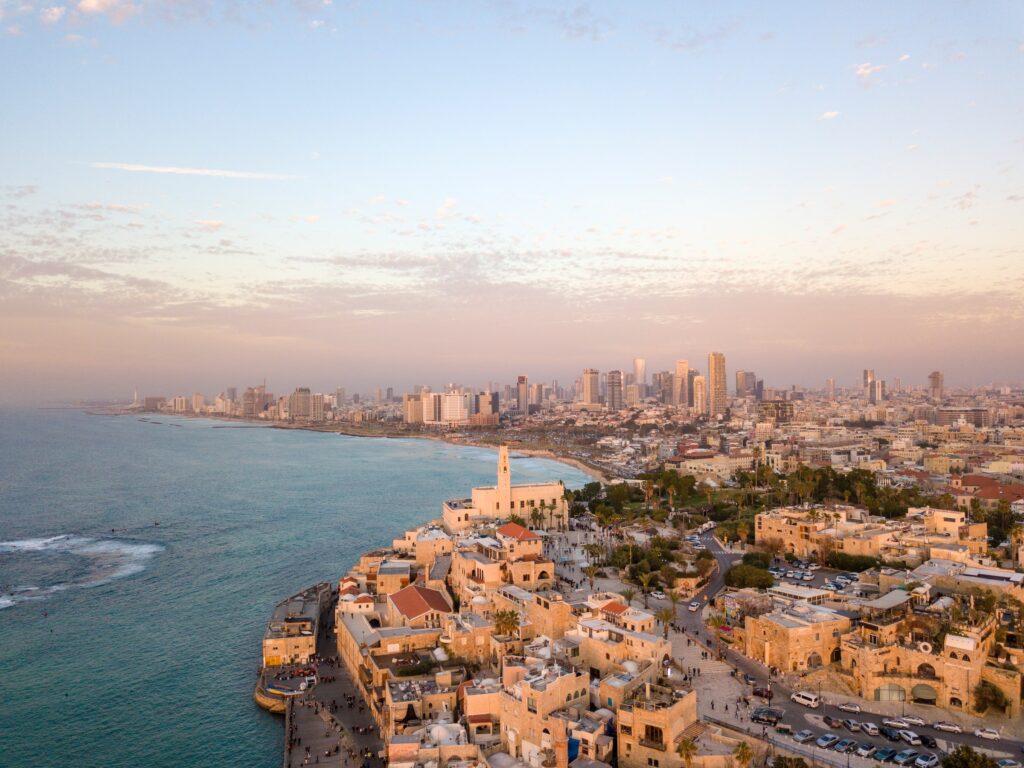 You can bathe in the minerals of the Dead Sea at the lowest point on earth and then climb the heights of Mount Tabor; sample the vineyards and kibbutz farms of the north, before staring at the stark yet beautiful Negev Desert in the south; catch up with the heart of the world's three major religions in ancient Jerusalem, and embrace the Mediterranean beaches and vibrant nightlife of cutting edge Tel Aviv.
This is a country as richly varied as they come!
How to do it
8. Experience Star Wars in Tunisia
With its Mediterranean coastline, UNESCO-listed Roman ruins and ancient medinas, Tunisia is an increasingly popular travel destination – and 2023 is the perfect time to add it to your bucket list!
Sci-fi fans are in for an extra treat when visiting Tunisia. One of the most famous movies of all time, Star Wars Episode IV: A New Hope, was filmed in here in 1976. Each year, devoted Star Wars fans flock to this unique country to walk in the footsteps of legendary filmmaker George Lucas.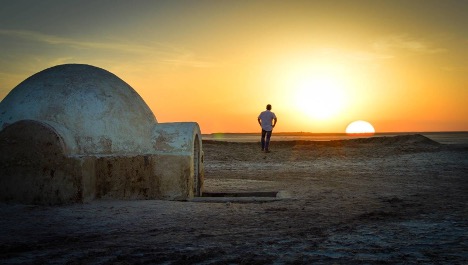 Feel the movies come to life as you visit some of the most iconic film locations.
Watch the sunset at Luke Skywalker's igloo house. Enjoy a meal inside Aunt Beru's dining room (blue milk not included). Stroll through the streets of Mos Espa, before snapping a selfie outside Obi-Wan Kenobi's hut. Hike through the Star Wars canyon and see firsthand the spot where R2D2 was kidnapped and Luke was saved by Obi-Wan from the Tusken Raiders.
Everywhere you look, the link between Tunisia's Saharan landscape and Lucas's galaxy is evident. Travel through the town of Tataouine (the inspiration for the Star Wars planet of Tatooine), or take home your own traditional Tunisian hooded cloak, the preferred wardrobe of the Jedi Order.
How to do it
9. Embark on an Arctic Rail Odyssey
Many predict that 2023 will see a boom in rail travel – certainly this has become an area of real focus for tour operators – and the Arctic Circle is home to some of the most impressive train journeys in the world.
You can connect between Copenhagen, Oslo and Stockholm, each distinct with rich history and exciting design and cuisine.
Head north into Sweden to test your thermals in the original Icehotel, Arctic Bath and the curious Treehotel.
Enjoy world-renowned scenic rail journeys on the Dovre and Rauma Lines in Norway, as well as the epic Nordland and Arctic Circle trains.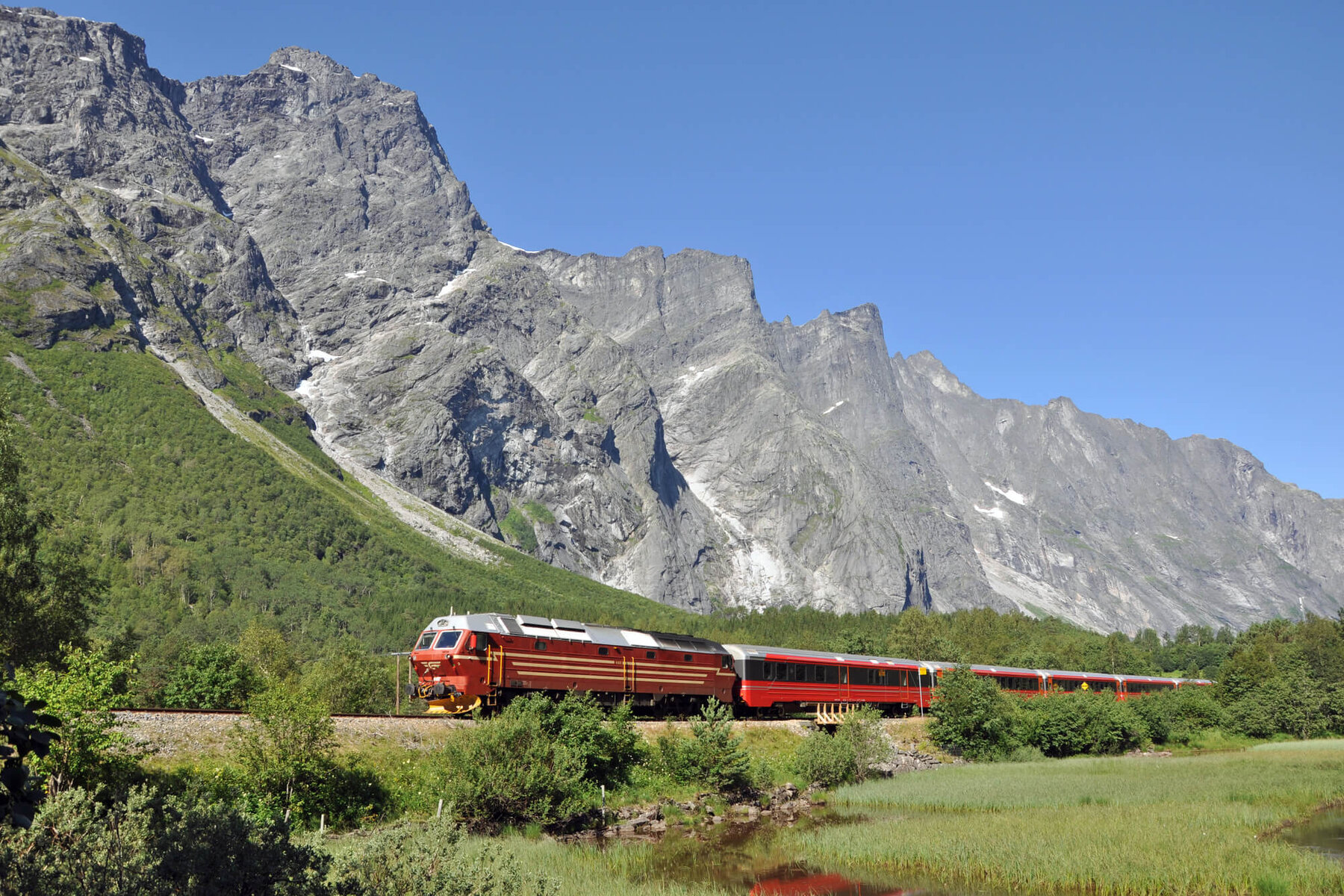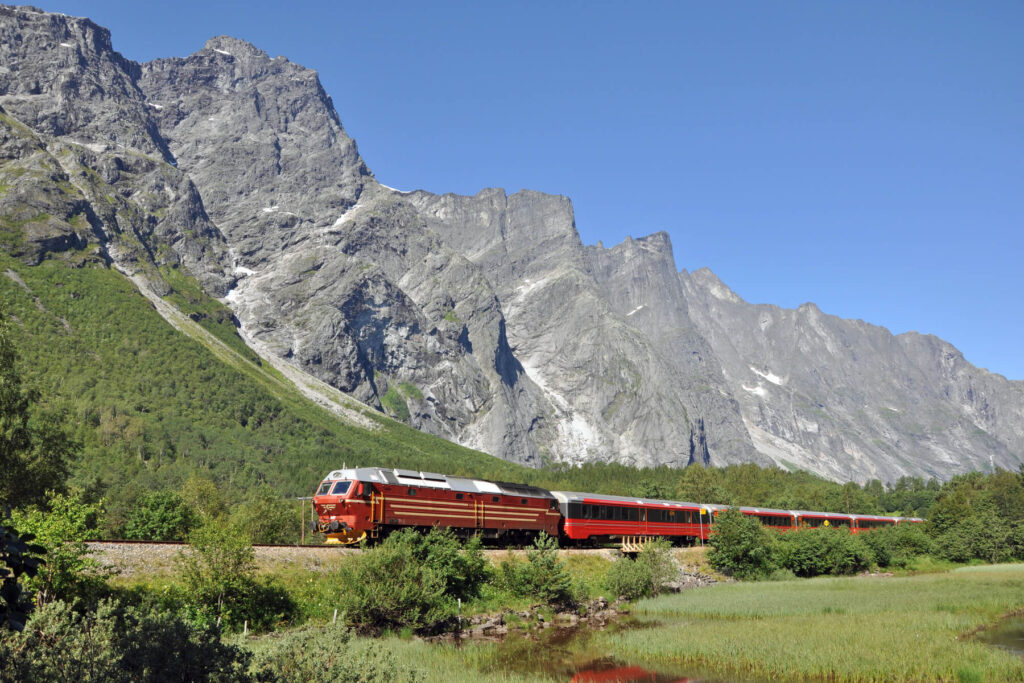 Take in the dragon-back peaks of the Lofoten Islands and the head-spinning scenery of the Norwegian Fjords, including Trollveggen, Europe's highest perpendicular mountain wall.
You can also uncover Viking heritage at Trondheim, embark on a moose safari, or relax in a forest spa.
Whether you choose to travel in summer and enjoy the midnight sun, or explore the region in autumn for your chance to witness the northern lights, an epic rail journey though Scandinavia surely ranks as an exceptional place for 2023.
How to do it
10. Go hiking in the Pyrenees
If the lockdown claustrophobia of recent years means you're hankering for the big outdoors, a 2023 hiking holiday in the Pyrenees is guaranteed to blow away the cobwebs.
The Pyrenees mountains, which form the natural border between France and Spain, stretch from the Atlantic Ocean in the west, to the Mediterranean Sea in the east.
The northern, French side of the chain is an area of breathtaking natural beauty dominated by lush pastures and rugged mountains, with the majority of its 3000m peaks concentrated in the central Pyrenees.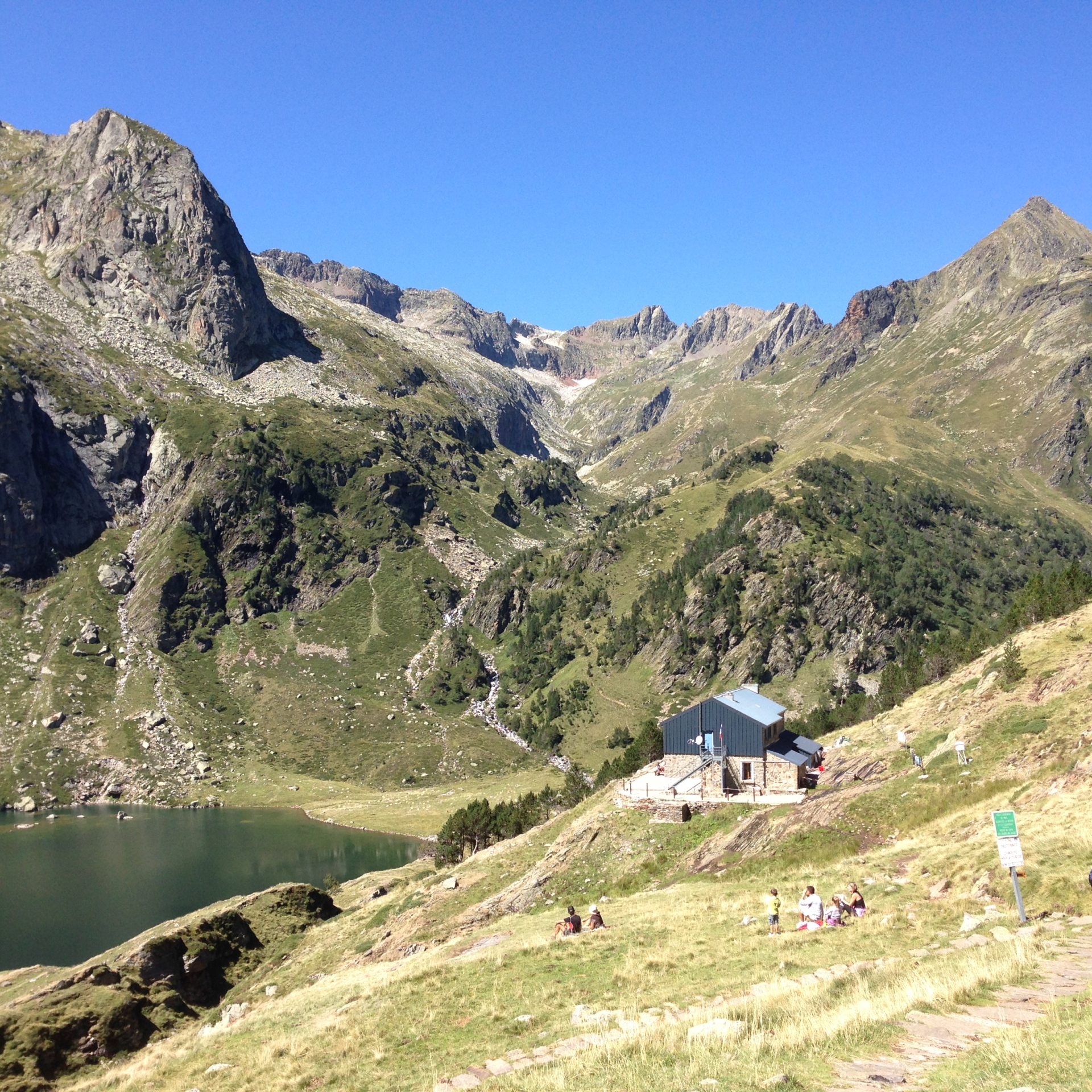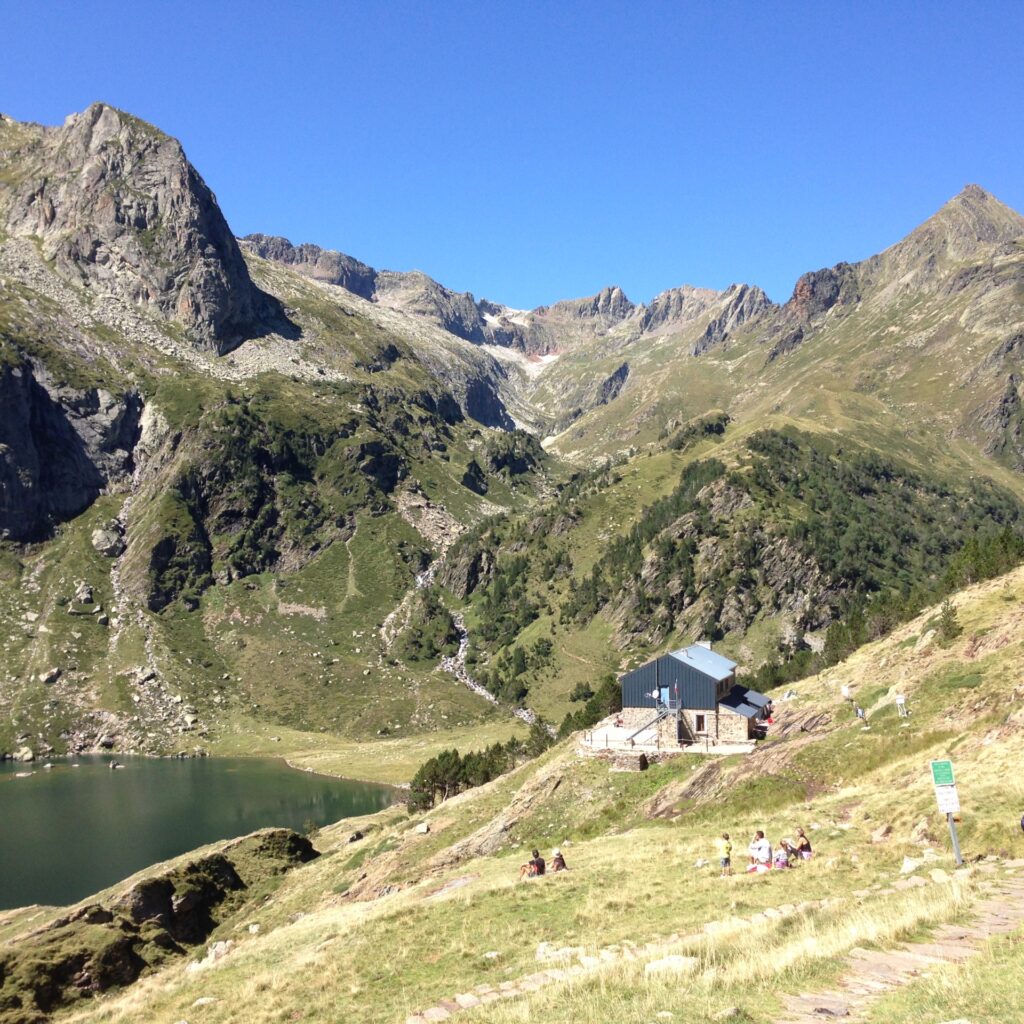 Rare wildlife such as brown bears and the most endangered vulture in Europe are at home here, as are mountain goats and numerous raptors.
The French Pyrenees are also known for their fabulous gastronomy (cheese and hams feature heavily!), indulgent thermal spas, and melting pot of cultural heritage and traditions.
The chain retains a captivating authenticity that is best experienced on a hike in the high mountains with a local guide who will share their passion for the flora, fauna and mountain way of life.
How to do it
11. Enjoy the hospitality of the Falkland Islands
How much do you really know about the Falkland Islands? Take the time this year to find out more.
This archipelago consists of two main islands, East and West, and more than 740 smaller islands which range from surf-dashed rocks to 40,000-acre farms.
Overlooked by so many, the Falklands offer rich history, natural beauty and unbeatable wildlife.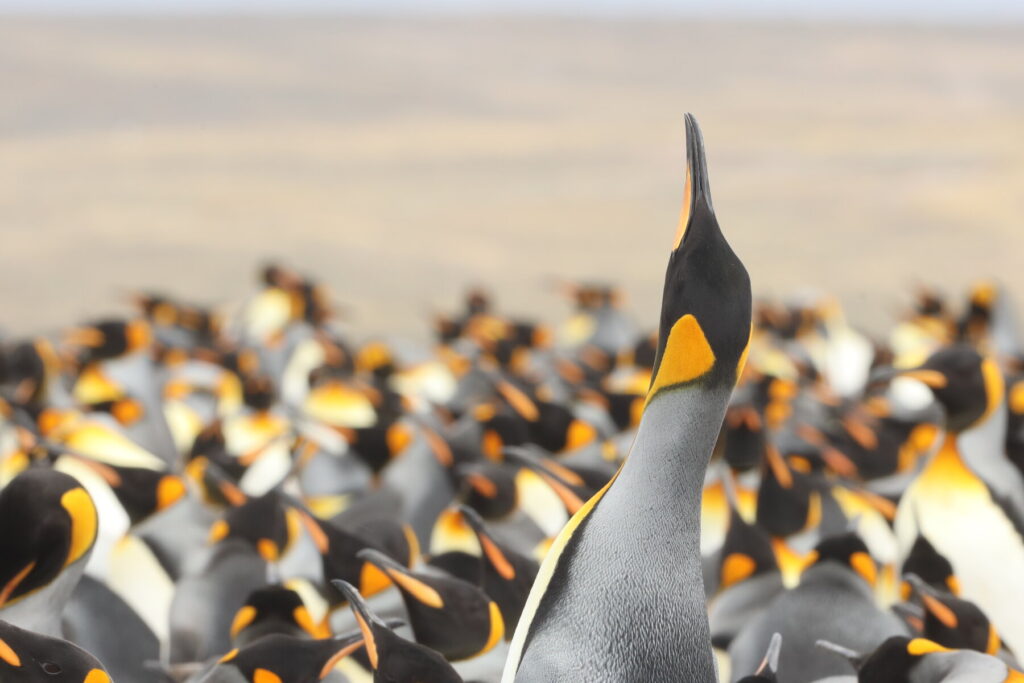 Imagine a place so far from the beaten track that you have miles of beaches all to yourself. Only the call of the birds breaks the silence.
Try your hand at wildlife photography among the 750,000 or so penguins. Hike or fish or spend the day exploring the range of historical heritage sites found scattered across the islands.
You will always feel welcome on a trip to the Falklands. Accommodation here is personal, with almost all places being owner-run. Whether you choose to stay in a hotel, lodge or guesthouse, you will instantly be made to feel part of Falklands life.
How to do it
12. Journey to remote Karakalpakstan
All eyes will be on Uzbekistan in 2023 when Samarkand hosts the UNWTO General Assembly.
This is, of course, a prime opportunity to explore the country's Silk Road cities and UNESCO World Heritage Sites. Beyond that, you can travel to discover under-the-radar destinations such as the Autonomous Republic of Karakalpakstan. The new airport at Muynak, with three flights a week to Tashkent, and an upcoming high-speed train to Nukus, means it has never been easier to reach this remote and fascinating region.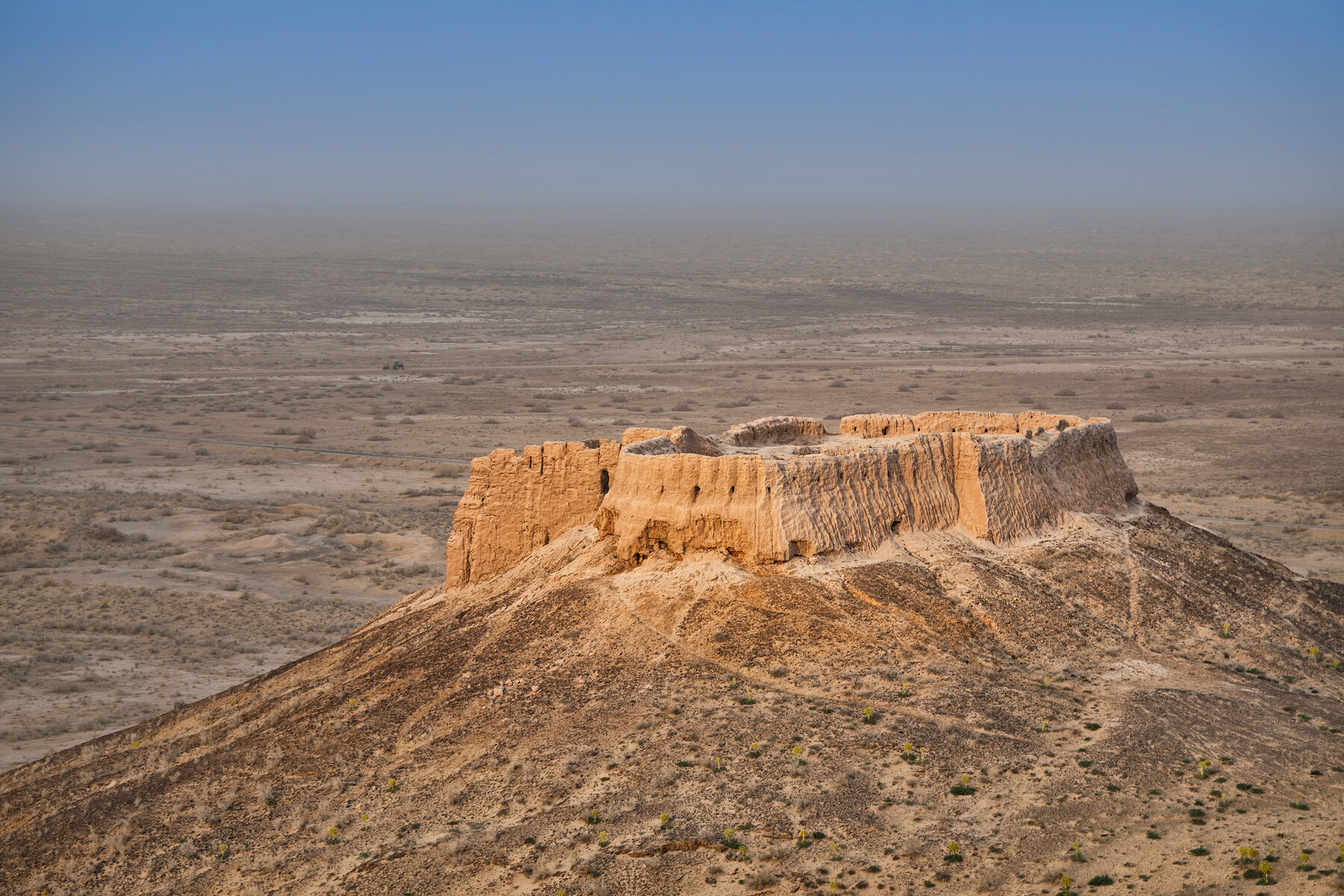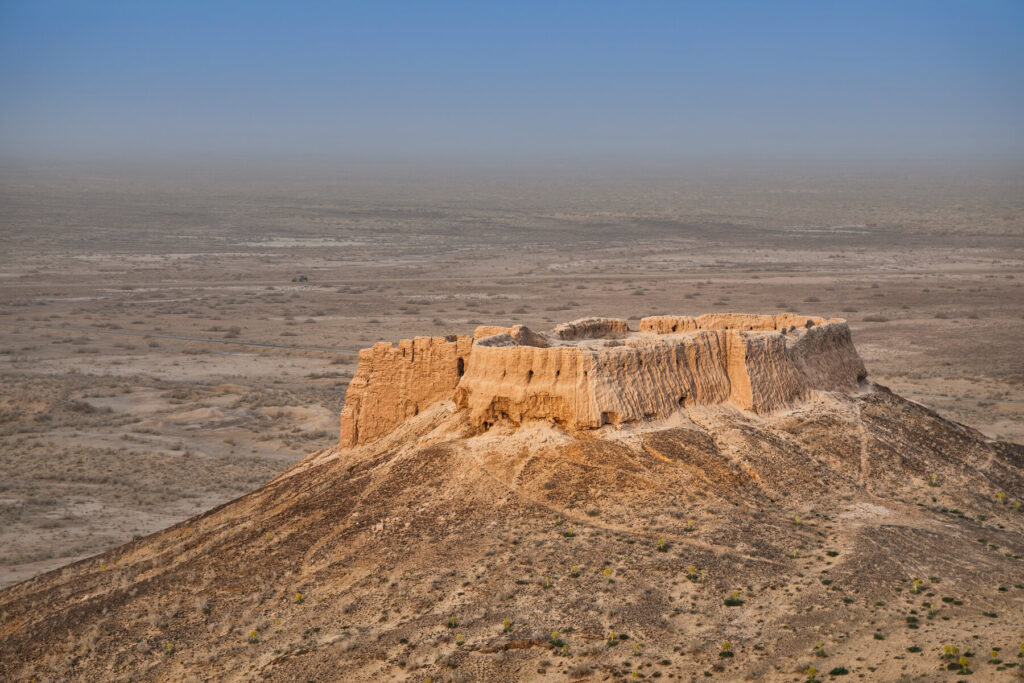 The republic is known as the home of the Aral Sea. Two new national parks have been created here since 2020, and Central Asia's top electronic music festival, the Stihia Festival, will be back in late summer.
There's also a new yurt camp in one of the world's darkest night-sky zones, and the extraordinary Savitsky Museum — the Louvre of the Steppe — has a thought-provoking programme of temporary exhibitions highlighting works from its world famous avant-garde collection.
How to do it
13. See seals and puffins in Pembrokeshire
With more Blue flag beaches than any county in the UK, plus 186 miles of coastal path, the Pembrokeshire Coast remains charmingly undisturbed by the intensities of modern life. This makes it a great destination to kickstart your 2023 travels.
The Pembrokeshire coast is Wales at its windiest, wildest best – a corrugated shoreline gashed with coves and beaches.
A short boat trip from St David's brings you to Ramsey Island, one of Britain's great seal-watching destinations and a gathering site for thousands of visiting birds each spring and summer.
Further south is Skomer, home to one of northern Europe's standout bird colonies and Wales's largest population of ledge-nesting birds. The numbers speak for themselves: 39,000 puffins, 120,000 pairs of Manx shearwaters, 27,000 guillemots, 8,000 razorbills and 1,400 pairs of kittiwakes.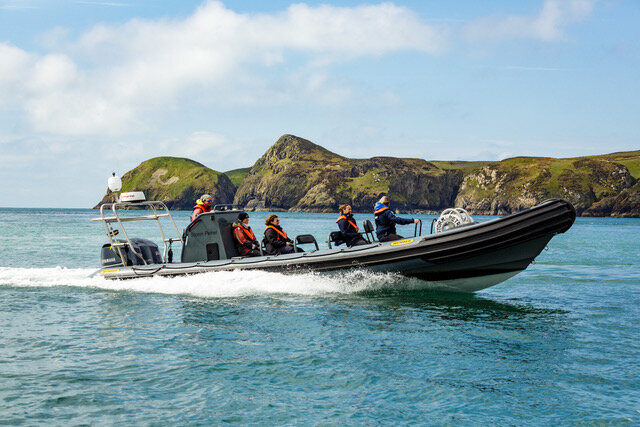 Elsewhere, Skokholm is one of the few places in Britain where you can see storm petrels, while Grassholm sees around 40,000 pairs of breeding gannets return each spring. It's the only gannet colony in Wales and the third largest in the British Isles.
How to do it
14. Go Green in Estonia
In January 2023, Tallinn will become Europe's 13th Green Capital.
As one of the best-preserved medieval cities in Europe, Estonia's capital is itself a UNESCO World Heritage Site and a must-see for the year ahead.
During the Green Capital Year, Tallinn's focus will be on protecting its biodiversity, reducing its carbon footprint and promoting sustainable governance. When visiting the city, you will be able to enjoy a number of events dedicated to these themes, from January's opening ceremony, to the green innovation expo that will take place later in the year.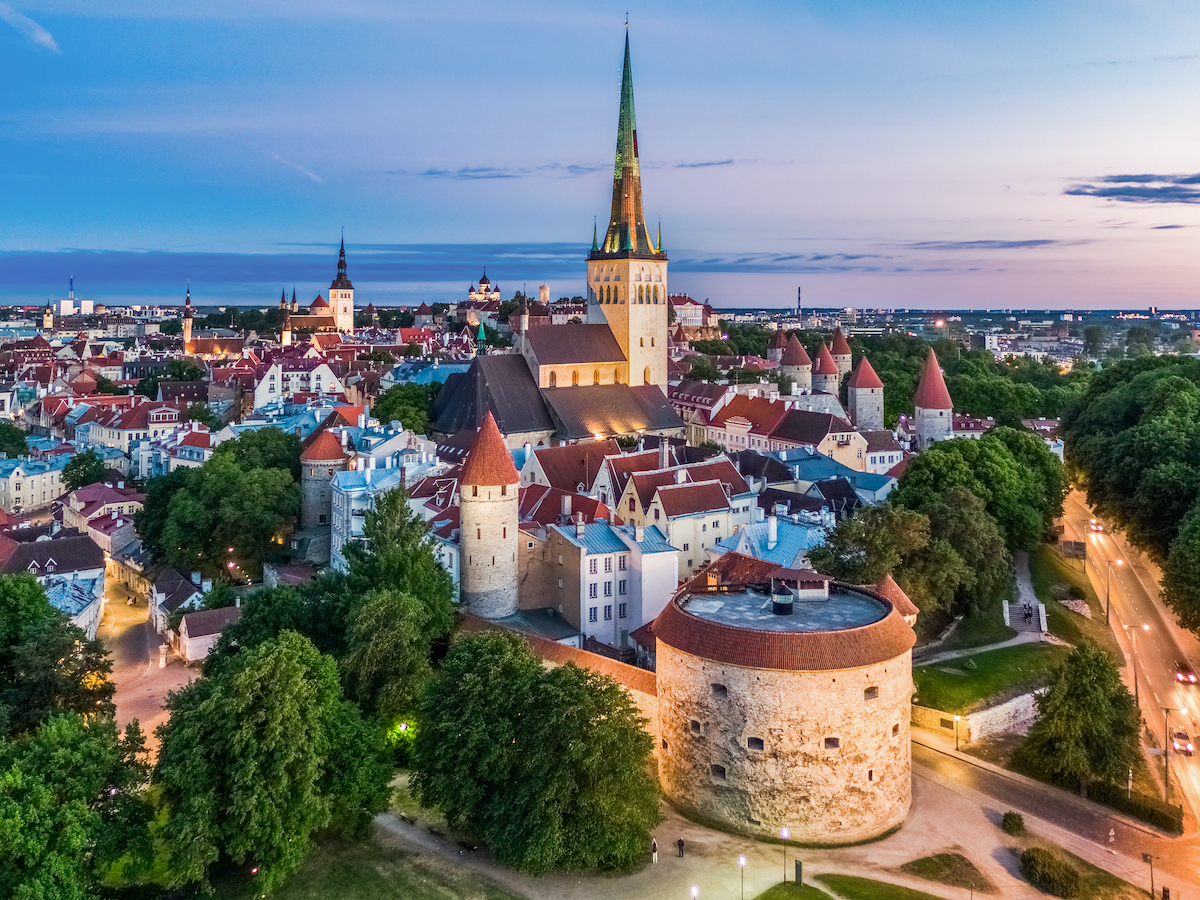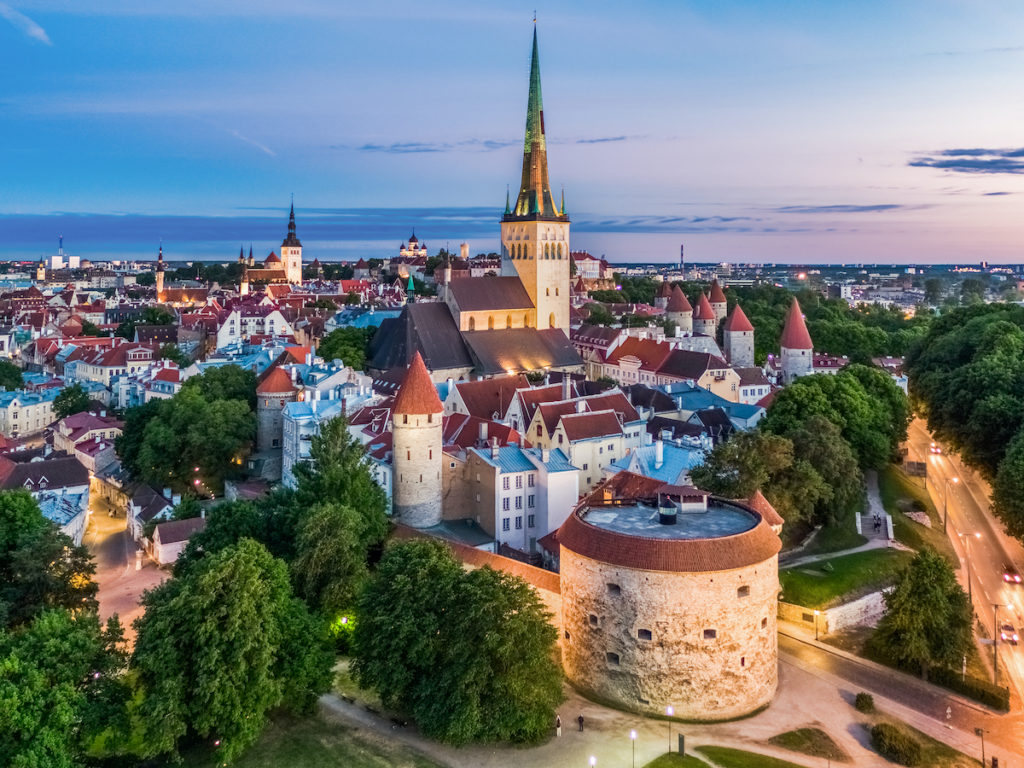 If that isn't reason enough to book your trip, 2023 will also see Tallinn celebrate the Year of the Sauna. With a programme of events taking place to promote the rituals, history and folklore of what has long been considered a significant part of Estonian life, visitors will have plenty of opportunities to immerse themselves in this unique tradition. Quite literally.
How to do it
15. Put your finger on the pulse in London
London may not be the city that never sleeps but it surely rarely snoozes. With a number of new attractions set to open in the city in 2023, it's time for a fresh look at the English capital.
Throwing open its doors this spring, Arches at London Bridge will become London's latest exhibition hub. Offering a fantastic 360-degree journey through the history and works of one of the greatest artists of the past, the Immersive Garden will allow you to see Claude Monet's waterlilies in a new, interactive way.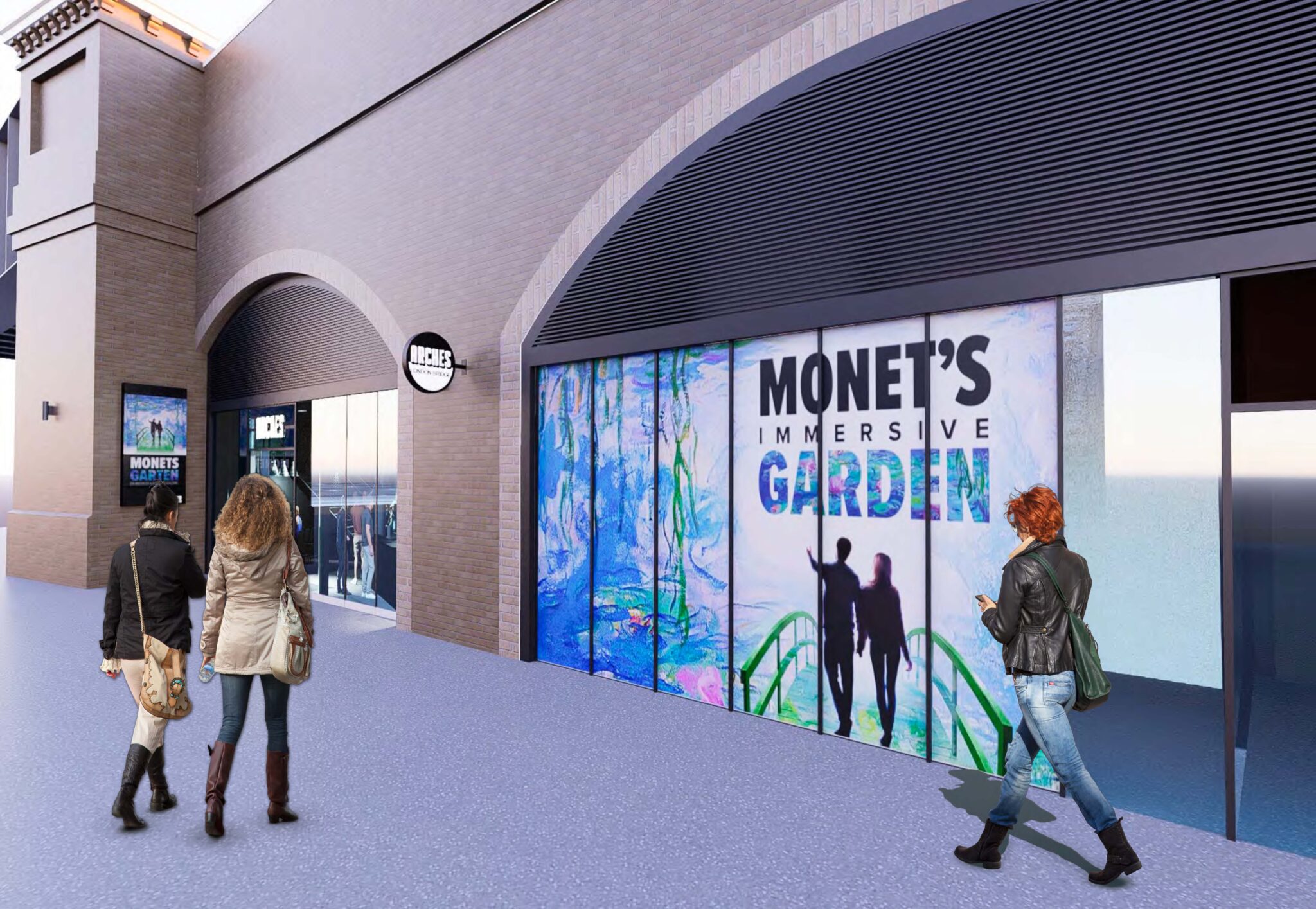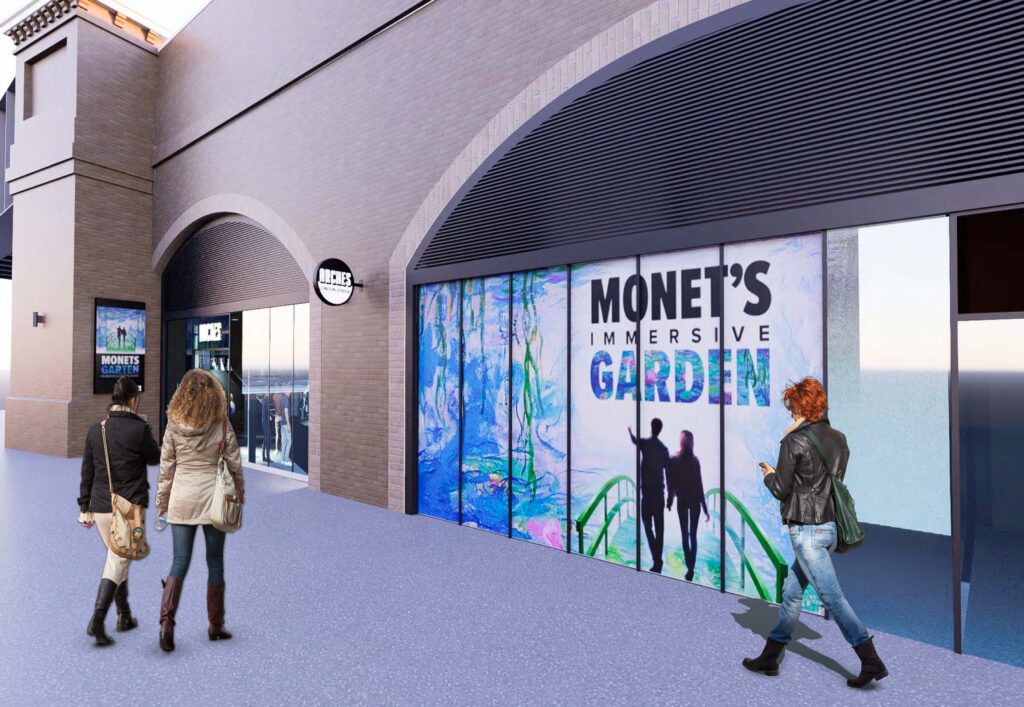 Also new for 2023 is the BBC Earth Experience, a ground-breaking attraction offering visitors the chance to discover the extraordinary diversity of our seven unique continents. Thanks to bespoke narration from David Attenborough and the latest digital screen technology, you'll be transported to some of the world's most remarkable natural wonders, all without leaving London.
The cherry on top of any trip to London, a visit to the West End promises an evening of culture you're unlikely to forget. 2023 productions include Mrs Doubtfire, The Rocky Horror Show and Dirty Dancing.
How to do it
16. Get active in Saint Lucia
Looking to get off the sofa, improve your fitness and experience some spectacular scenery along the way in 2023? Then Saint Lucia is the destination for you.
New this year, the Saint Lucia Three Peaks Challenge invites visitors to climb the island's three most iconic mountains: Gros Piton, Petit Piton and Mount Gimie. With local experts and guides, of course.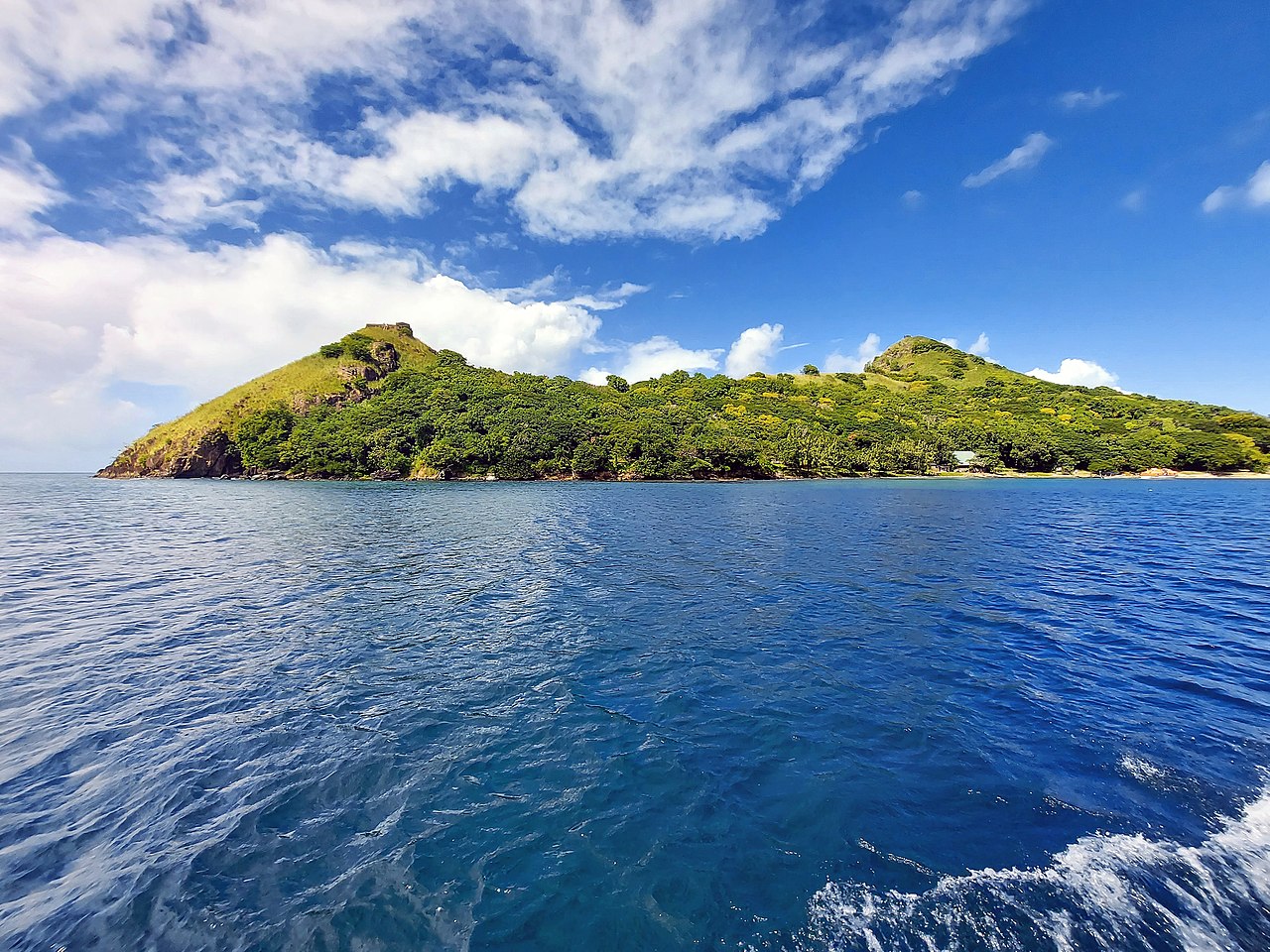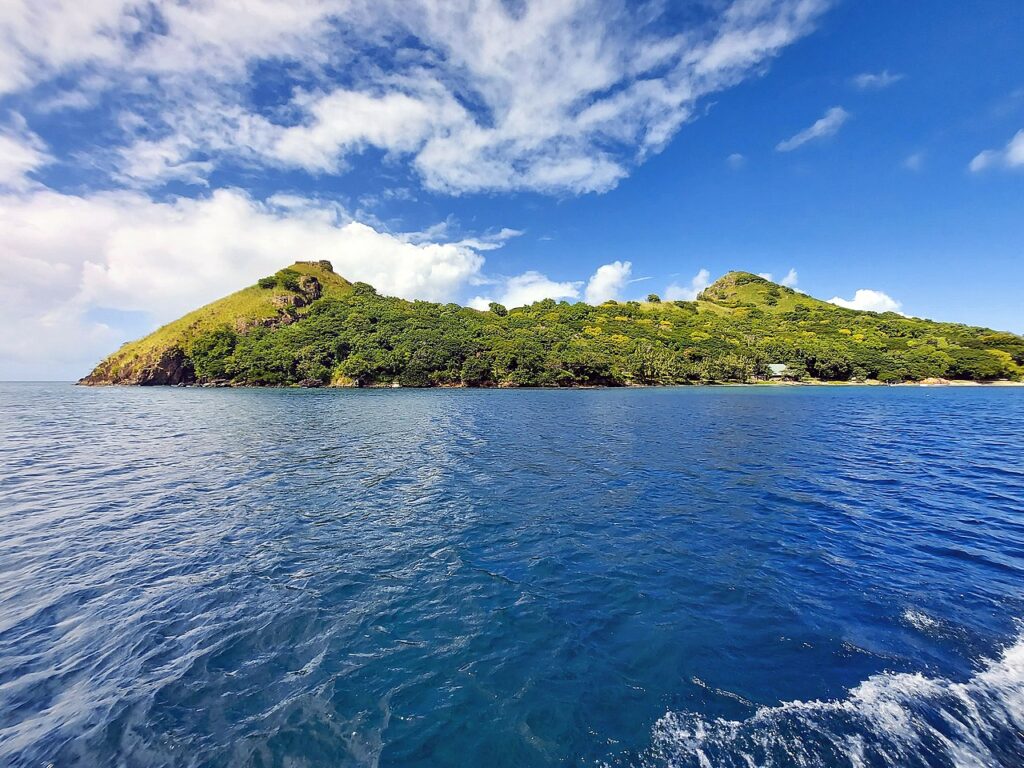 If physical activity isn't your thing, or if you simply change your mind when confronted with Mount Gimie's whopping 3,117 ft peak, Saint Lucia is also a wonderful place to relax.
The mango-shaped Caribbean island is only 27 miles long and 14 miles wide, fringed with soft sandy beaches, golden in the north, and dark silver in the volcanic south west.
Yet beaches are just an introduction to what Saint Lucia has to offer. A lush, emerald blanket spreads over much of the island, and the hotels are some of the most luxurious in the world.
How to do it
---
Did you know?
Members of the Bradt Travel Club heard about our collection of Exceptional Places before the rest. Join the Travel Club here for inside information, great discounts on our books, deals with our partners and exclusive articles, photographs and access to online events.