A huge and spectacular country, Canada has a staggering variety of landscapes and natural attractions offering a wide amount of diversity – so which is the coast with the most? From the Atlantic Provinces in the east, with their exceptional whale watching, world heritage sites and rich maritime history, to the Pacific west coast and its First Nations culture, Great Bear Rainforest and Inside Passage – which will you choose?
You could take the practical approach. East Canada is closer to reach if you're travelling from Europe, so flights will be shorter and cheaper. Seasons might also have a bearing on your choice. Wildlife enthusiasts will want to time their visit to coincide with the seasonal salmon runs on the west coast (when orca and grizzly bears gather and slaver at the prospect of a feeding frenzy), or focus on the east coast's Bay of Fundy and Gulf of St Lawrence, where summertime whale watching is some of the best in the world.
Following the fall colours is less clear-cut. For the earliest flushes of gold, head for the Yukon where forests can start to turn as early as August. If you're feeling independent, you might think western Canada is the default choice for a self-drive holiday. The Pacific coast and Rocky Mountains are ripe for road trips, but eastern Canada has equally enticing routes to explore – particularly if you're more interested in history than the Great Outdoors. Having said that, British Columbia isn't all wild and woody. Learning about First Nations is a riveting part of any visit, while cities like Vancouver and Victoria should more than satisfy culture vultures.
Decided? Of course not! The bottom line is that east and west Canada are two separate, unique and equally enticing destinations. Visit one, then try the other – there really is something for everyone.

Best for…bear watching
Western Canada
Covering over six million hectares of old-growth forest, the green jewel of the Pacific Coast that is the Great Bear Rainforest is home to grizzly, black and the Kermode (spirit) bear – a rare subspecies of black bear, in which one in ten cubs are born with a white coat.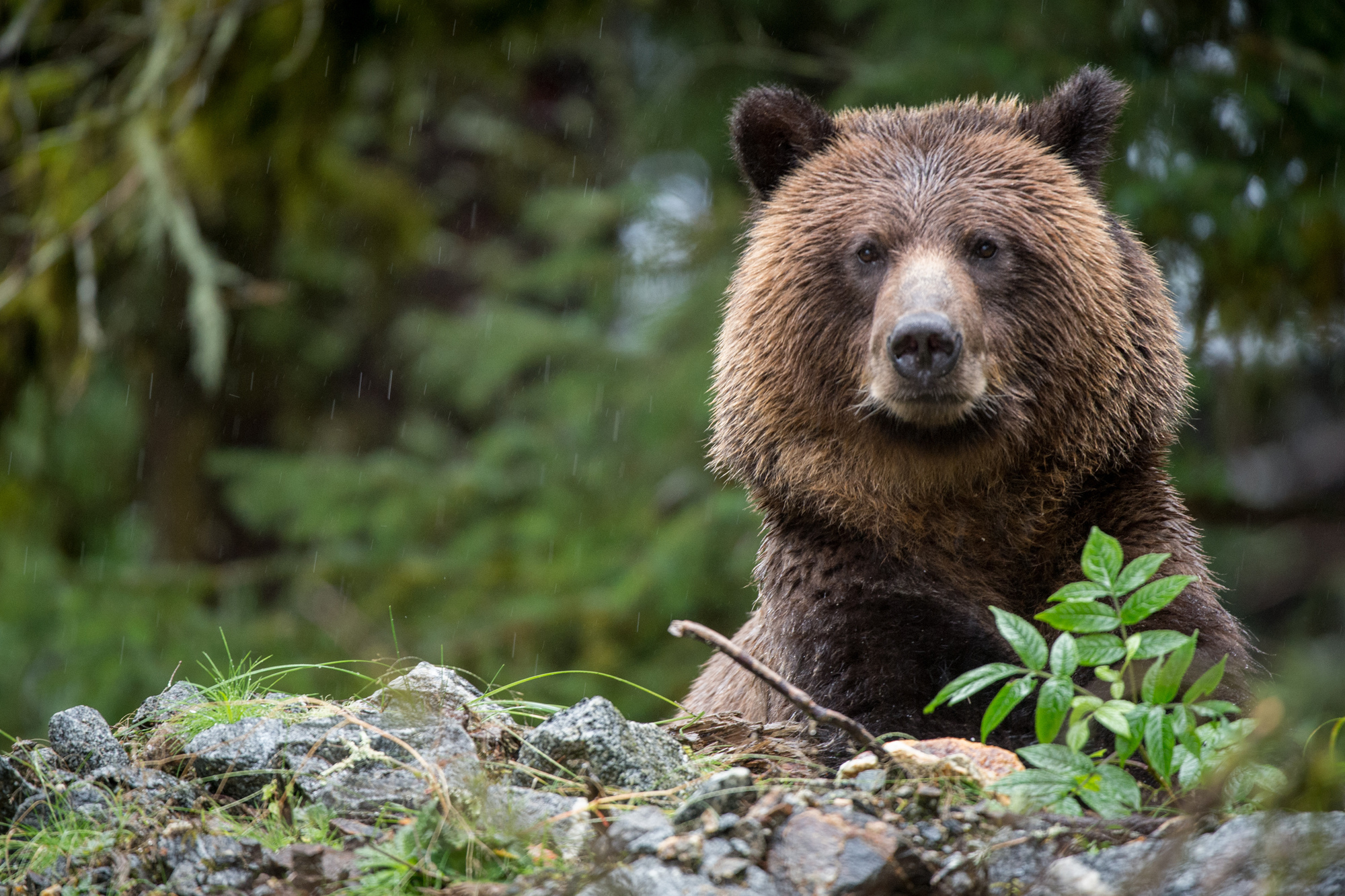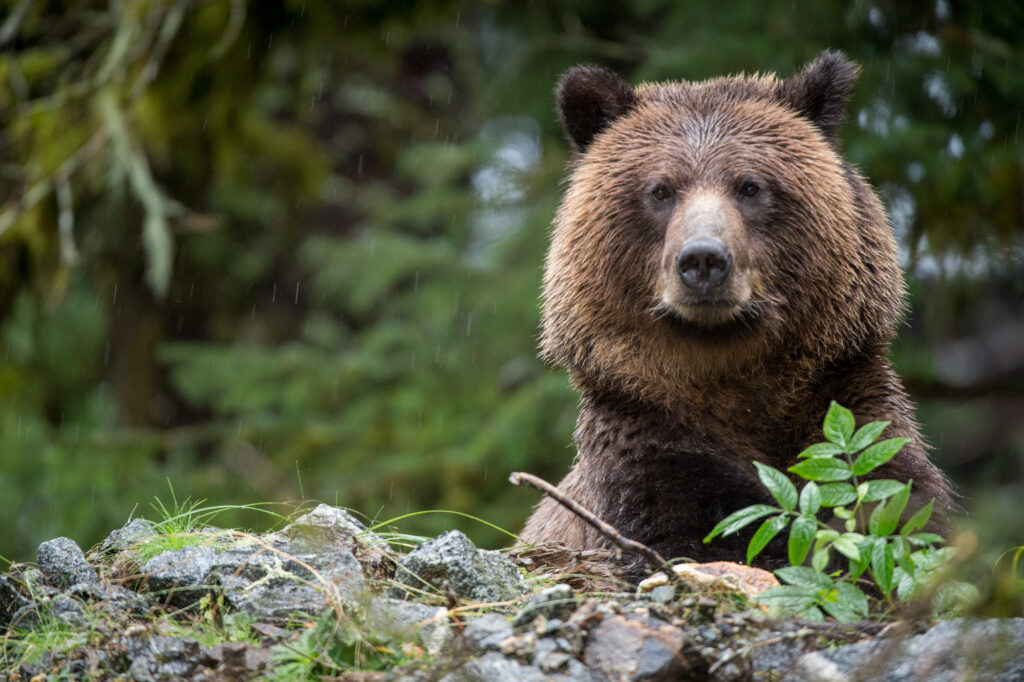 One of the best places to spot grizzly bears is Knight Inlet Lodge, reached by floatplane from Vancouver Island. A floating lodge tucked into a sheltered anchorage on the forest-draped coast, Knight Inlet is pure remoteness and adventure. During the autumn salmon-feeding frenzy, up to fifty grizzlies can be seen within 10km of the lodge.
Eastern Canada
Black bears can be glimpsed throughout much of Atlantic Canada – from Newfoundland to Nova Scotia.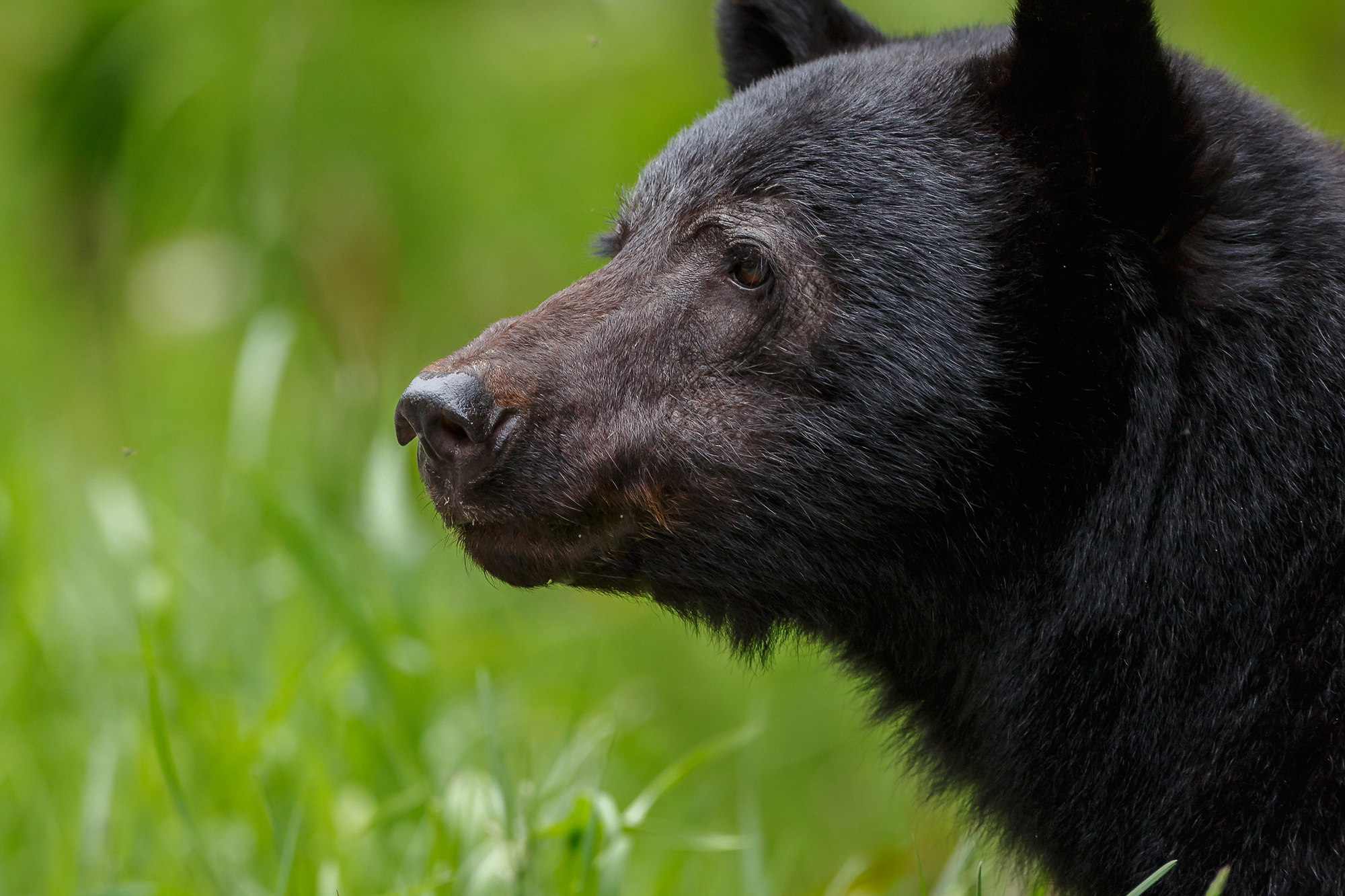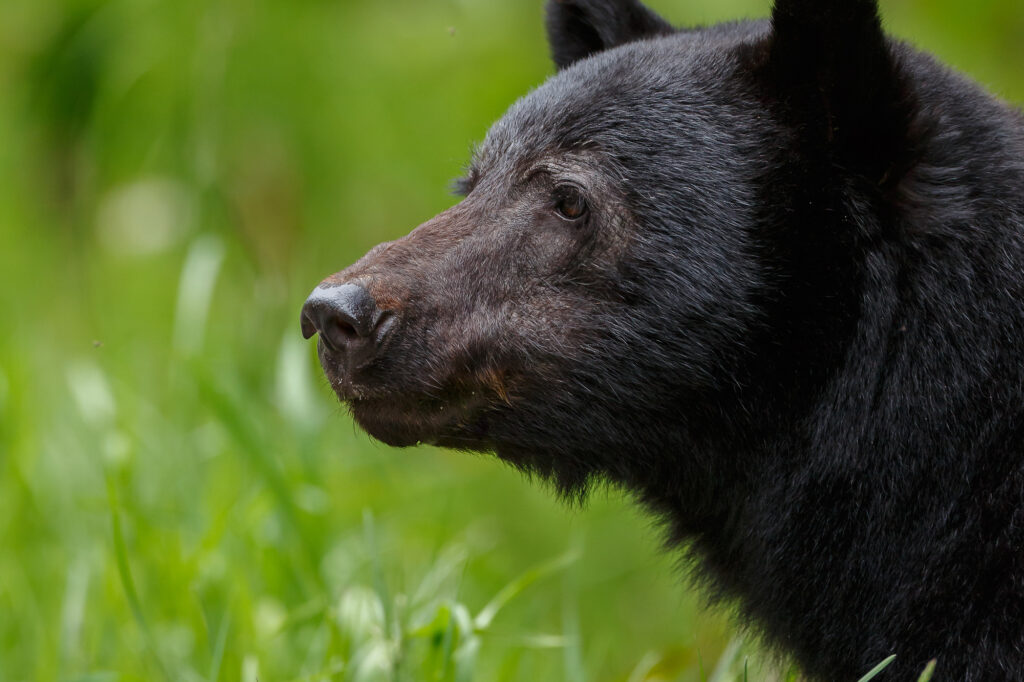 For polar bears, head to the spectacular Torngat Mountains National Park on the Arctic coast of Labrador.
Best for…self-drive
Western Canada
The beauty of a self-drive holiday in the west is being able to combine the open road, such as the spectacular Icefields Parkway scenic drive, with ferry trips along the Inside Passage, and a classic train journey on the Rocky Mountaineer.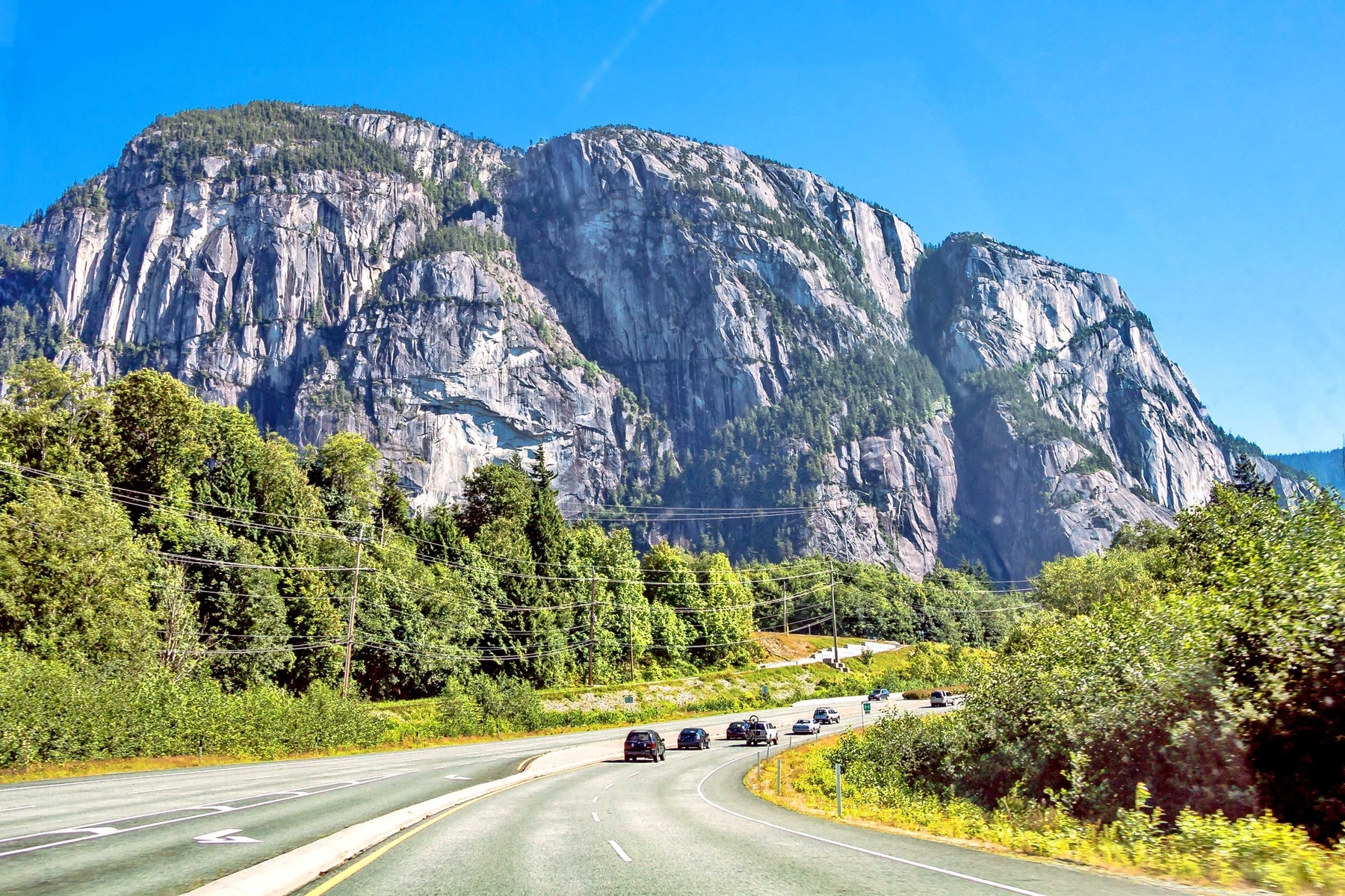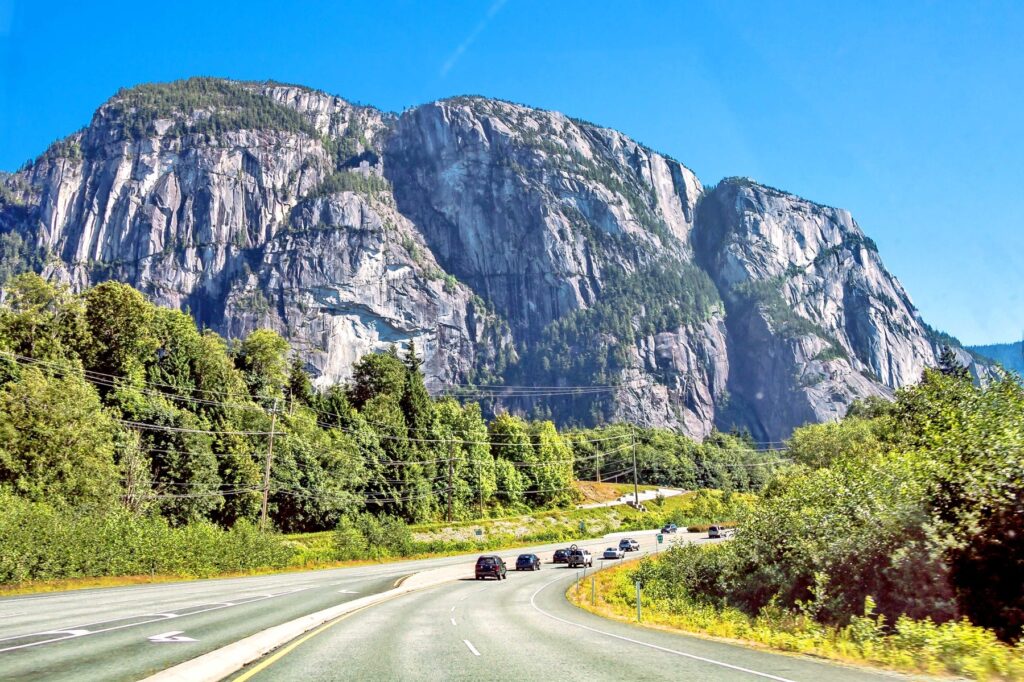 In just two or three weeks, you'll be able to dabble your toes in the Pacific, dawdle through the Rockies, and enjoy a spectacular succession of provincial parks on the Sea to Sky Highway between Vancouver and Whistler.
Eastern Canada
How can the east possibly compete on this one? Well, for starters, it is home to Nova Scotia's Cabot Trail. A 298km scenic route around the Cape Breton Highlands, the Cabot Trail links a succession of cultural, historic and culinary highlights and some twenty-six hiking trails.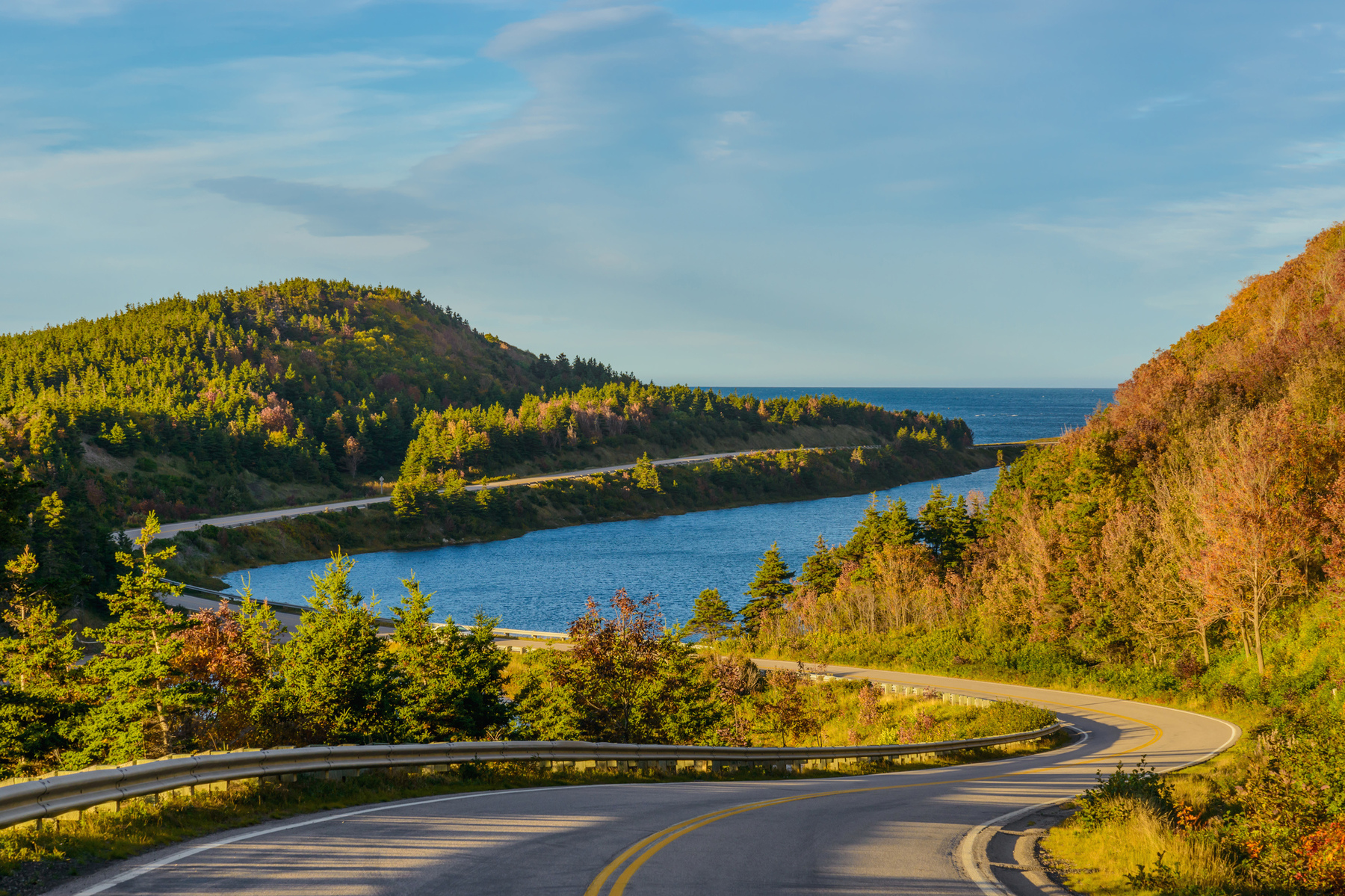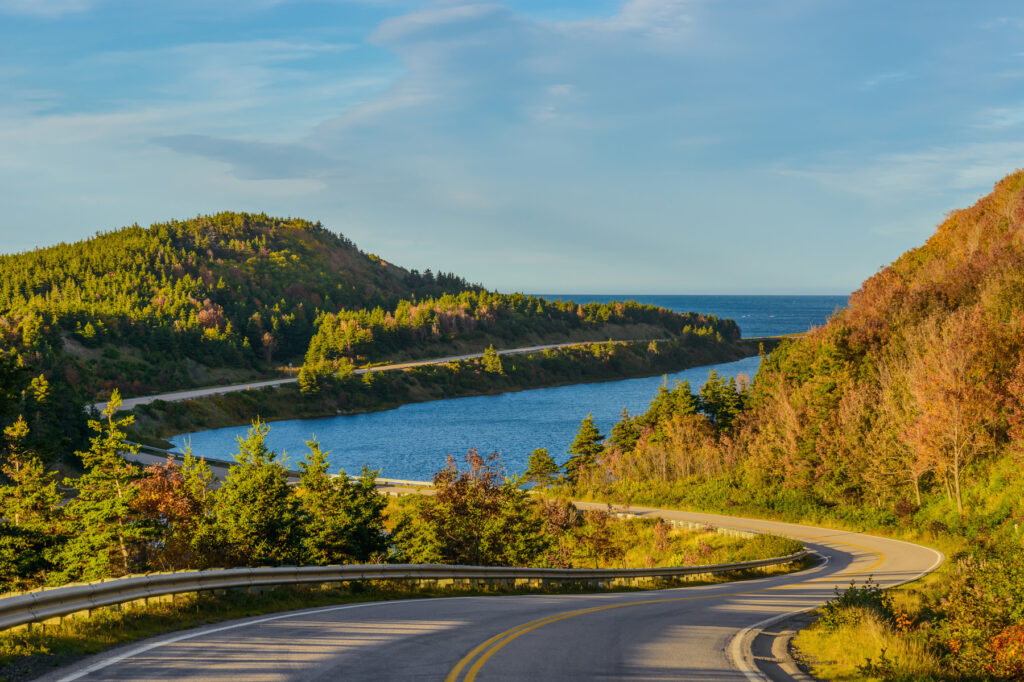 New Brunswick's Fundy Coastal Drive is particularly eye-catching in early fall with a fiery display of leaves, while Newfoundland is easy to reach and awash with maritime charm and wild places.
Best for…walking and adventure
Western Canada
Lace up your boots and explore the wilderness trails, vivid lakes and jagged mountains of the Canadian Rockies on foot.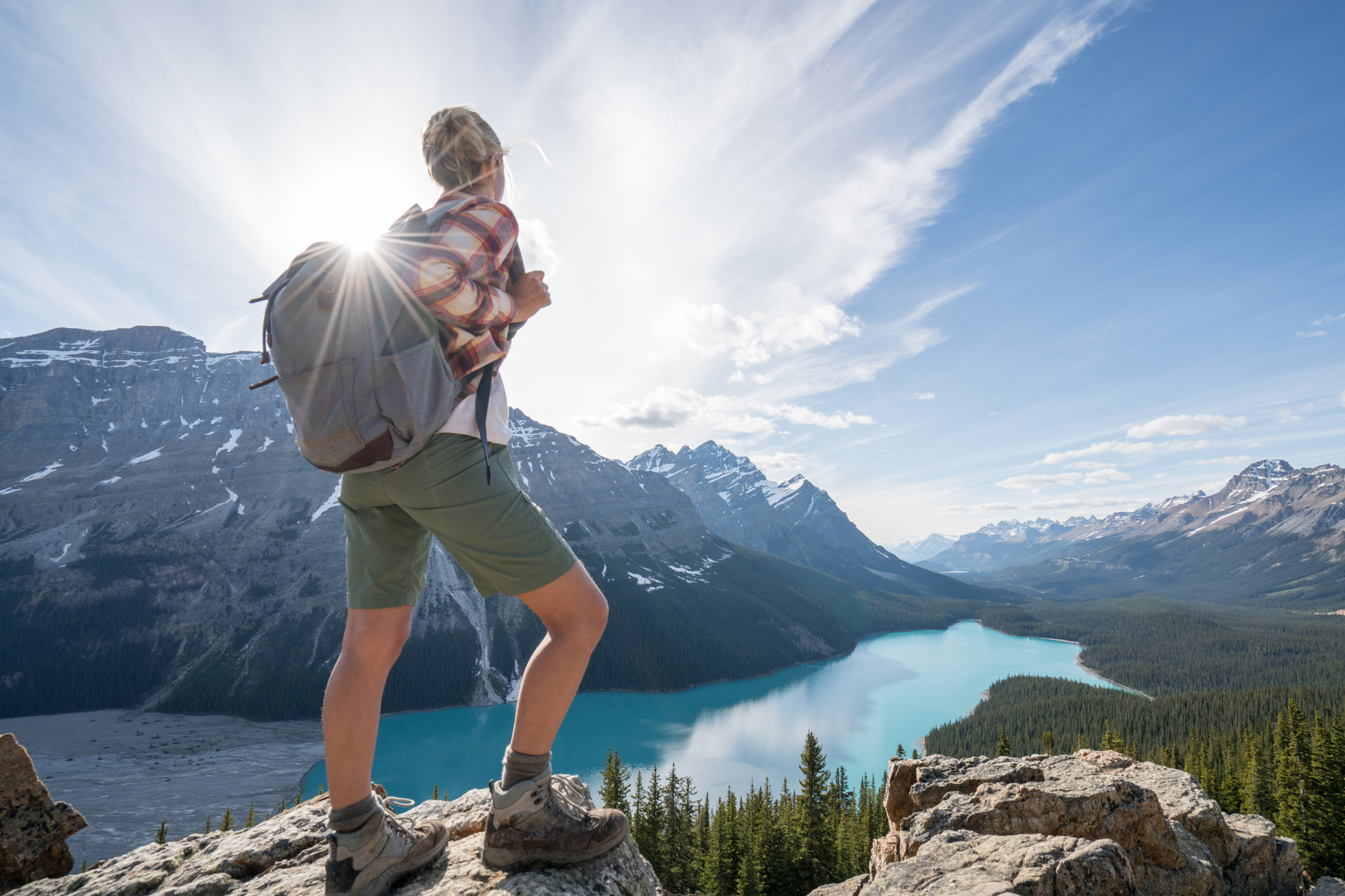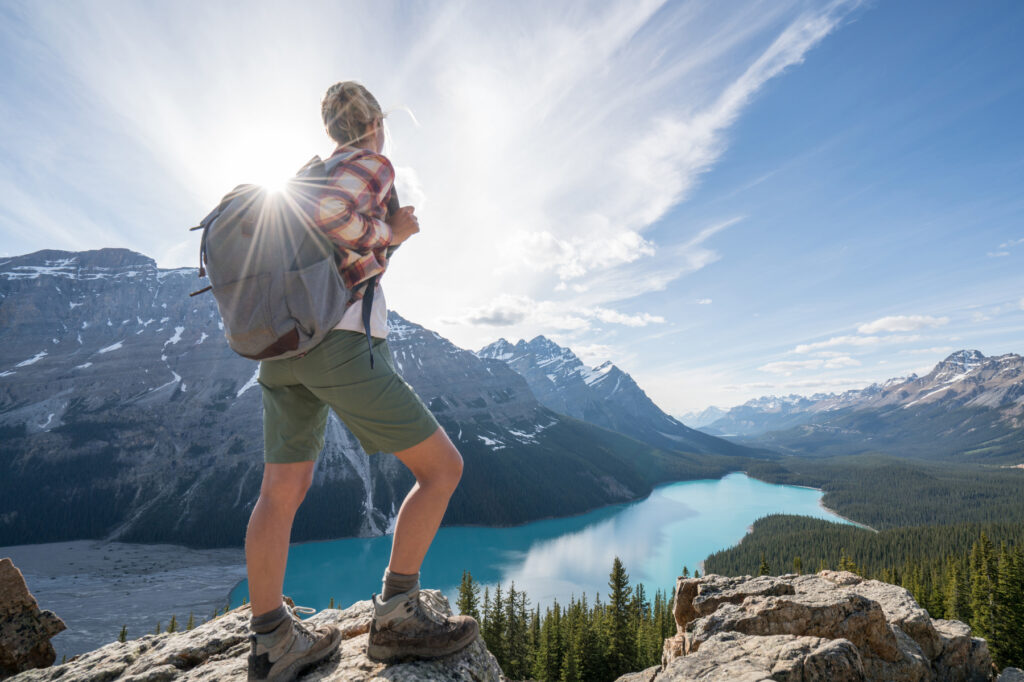 Whether you choose to stride out on Vancouver Island's West Coast Trail, kayak in Johnstone Strait, try your hand at horse riding, or even give dog-sledding a go…the adventure opportunities in British Columbia, Alberta and the Yukon are almost endless.
Eastern Canada
Not to be outdone by the west, adventure activities in eastern Canada are just as appealing.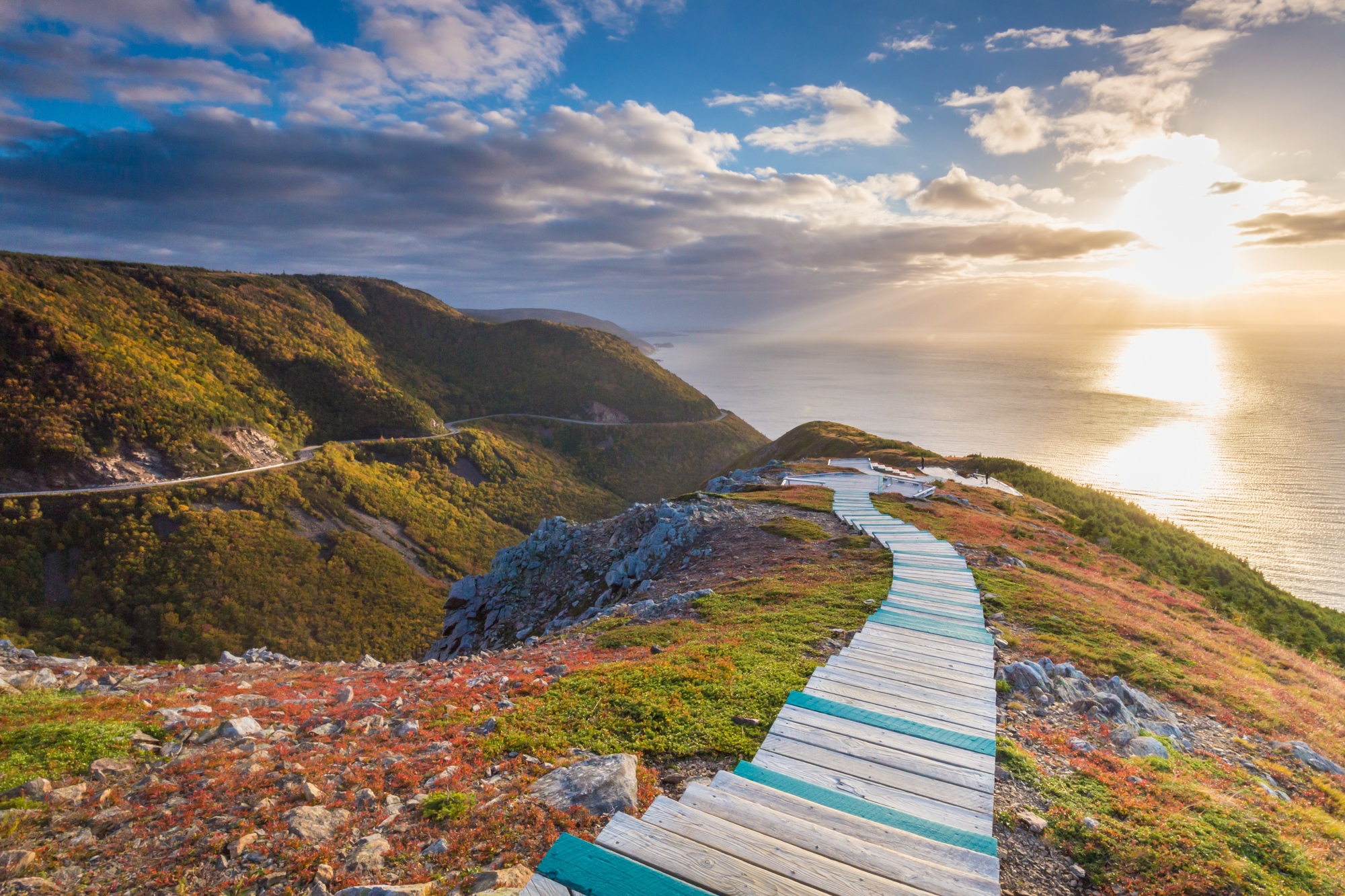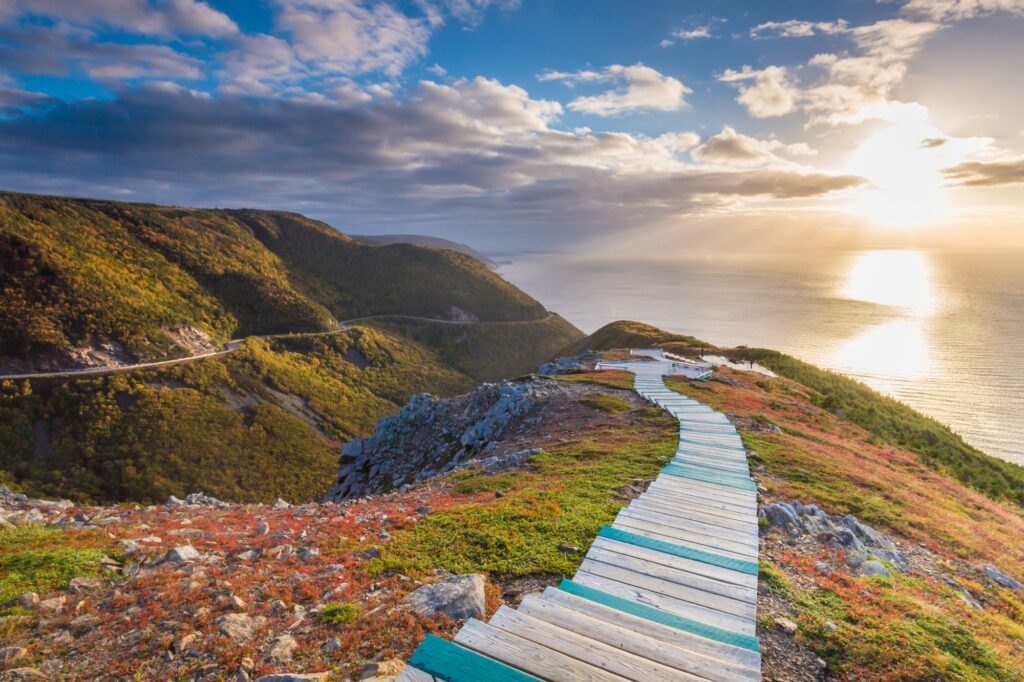 Musts include hiking in Gros Morne National Park, tidal bore rafting in the Bay of Fundy and paddling with icebergs off Newfoundland.
Best for…whale watching
Western Canada
Johnstone Strait, between Vancouver Island and the British Columbian mainland, is one of the best places in the world to see orcas. From late June to October, this spot is home to nearly three-hundred of these majestic, playful creatures.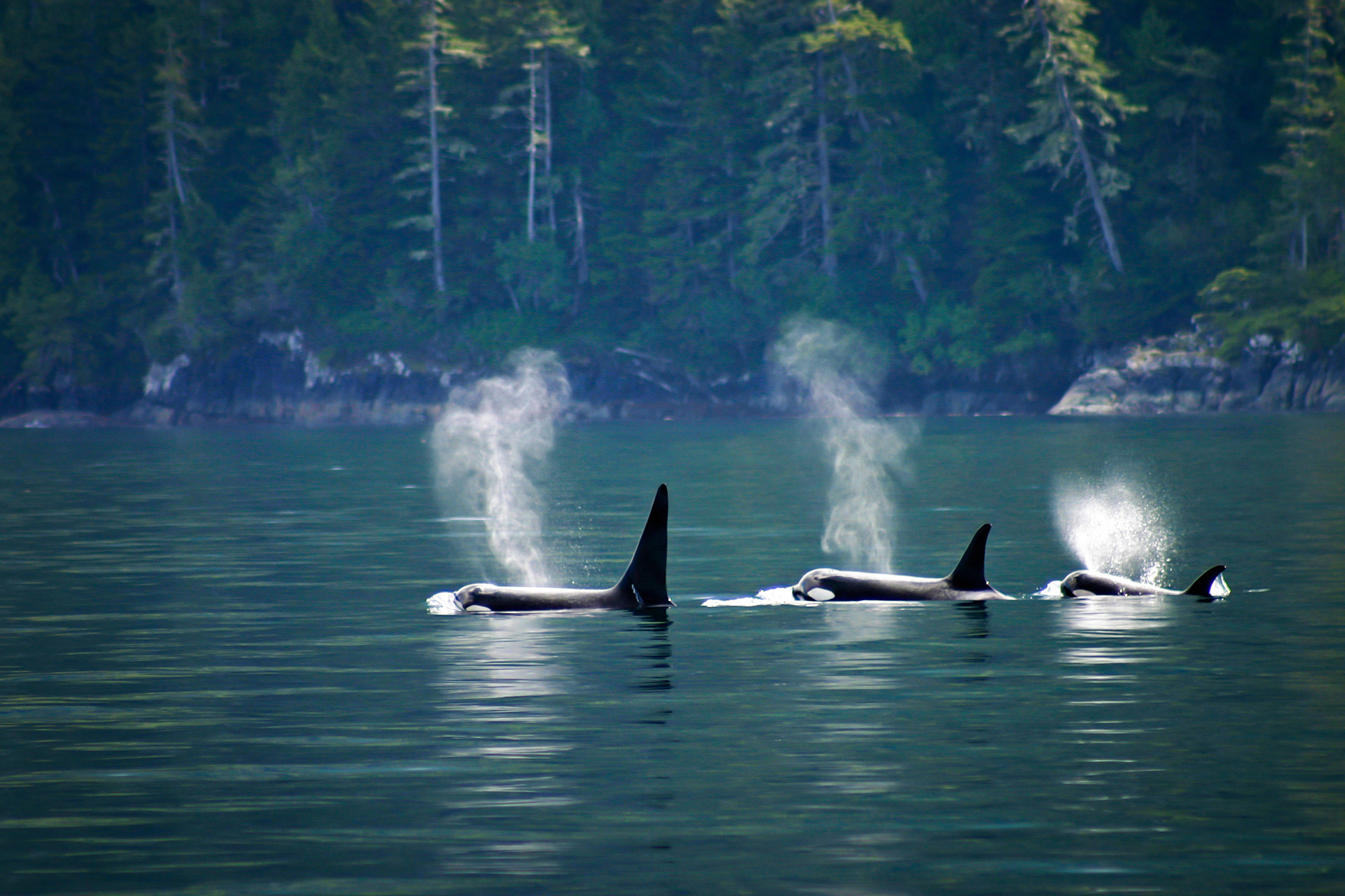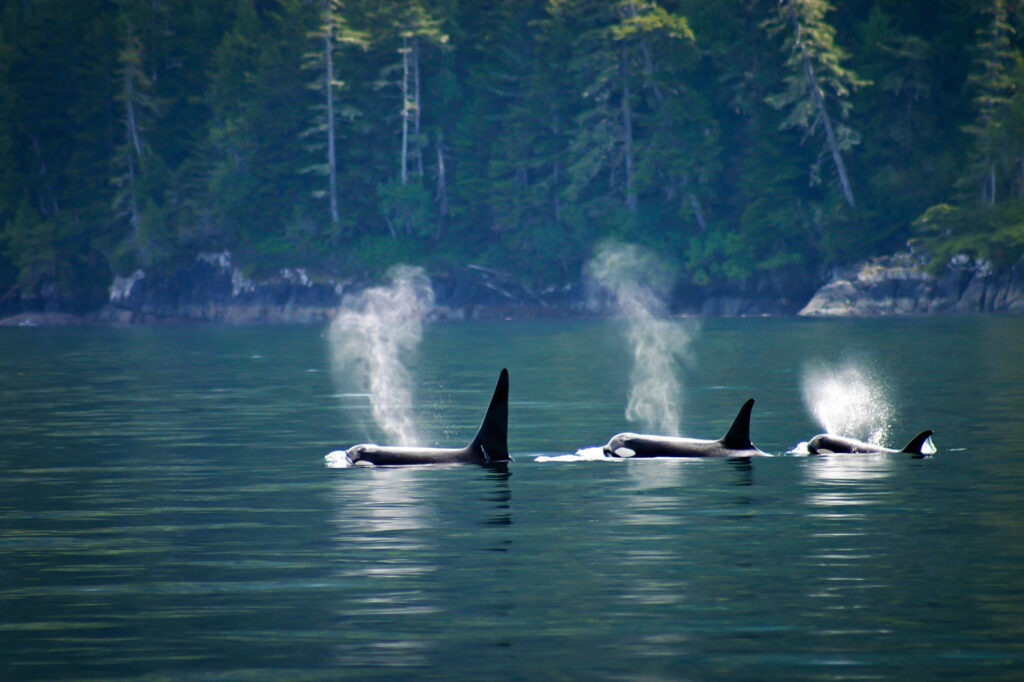 Humpback and minke whales can also be seen, while enormous grey can be spotted blowing fountains of sea water off the coast of Vancouver Island as they migrate northwards between March and April.
Eastern Canada
The spring thaw sparks a food-chain reaction in the Gulf of St Lawrence that lures a variety of whales, including beluga, fin, minke, humpback and blue. Spend time with the world's largest population of humpbacks off the Newfoundland coast; an astonishing five-thousand of them visit during the summer months. Witnessing the sight of fifty tons of whale breaching and landing in an explosive splash is a truly memorable experience.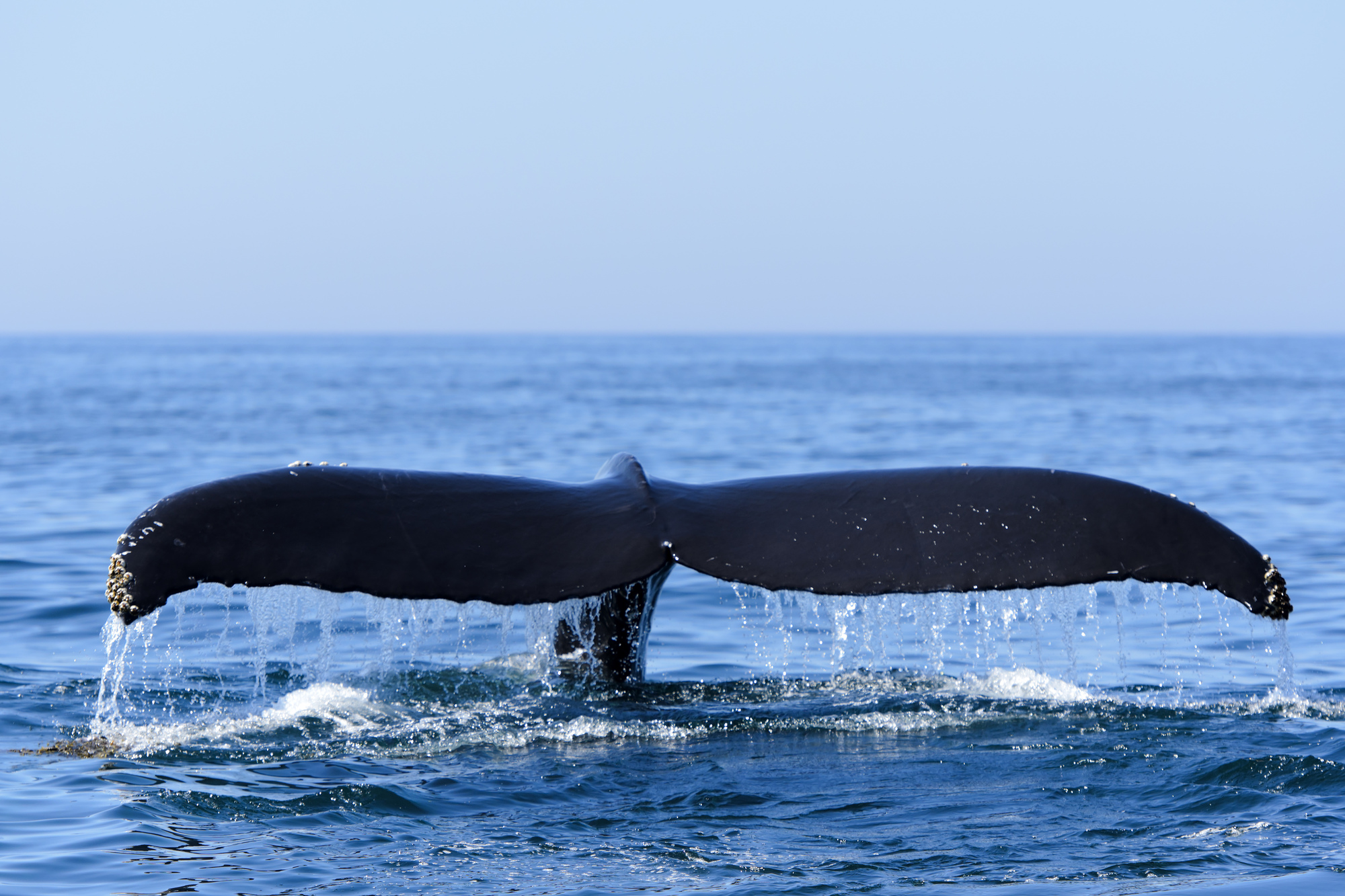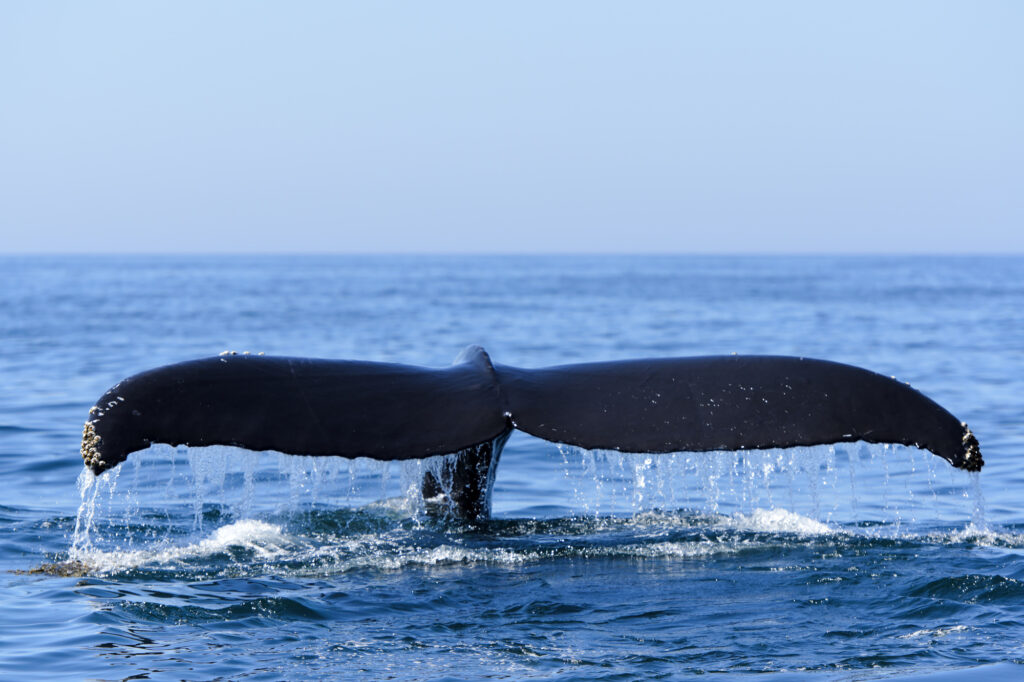 Further south, the Bay of Fundy is renowned both for its enormous tides (up to 16m) and superb whale watching. Boat trips operate from Digby in Nova Scotia, and the St Andrews area in New Brunswick. Humpback, fin, minke and the endangered northern right whale are all possibilities.
Best for…world heritage wonders
Western Canada
There are seven national and provincial parks across the provinces of Alberta and British Columbia that rub shoulders in this mighty collection of snow-clad peaks, glaciers and icefields.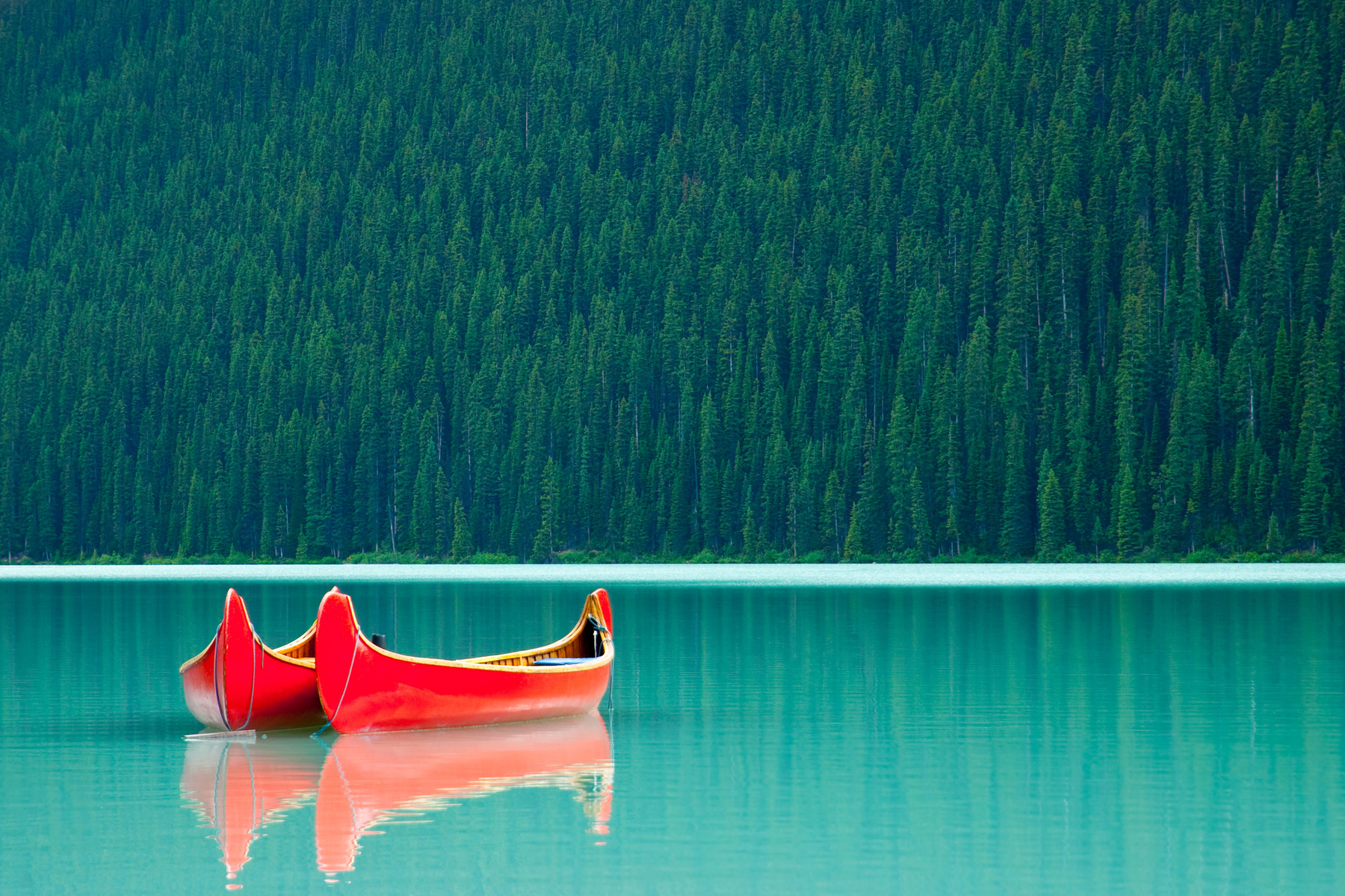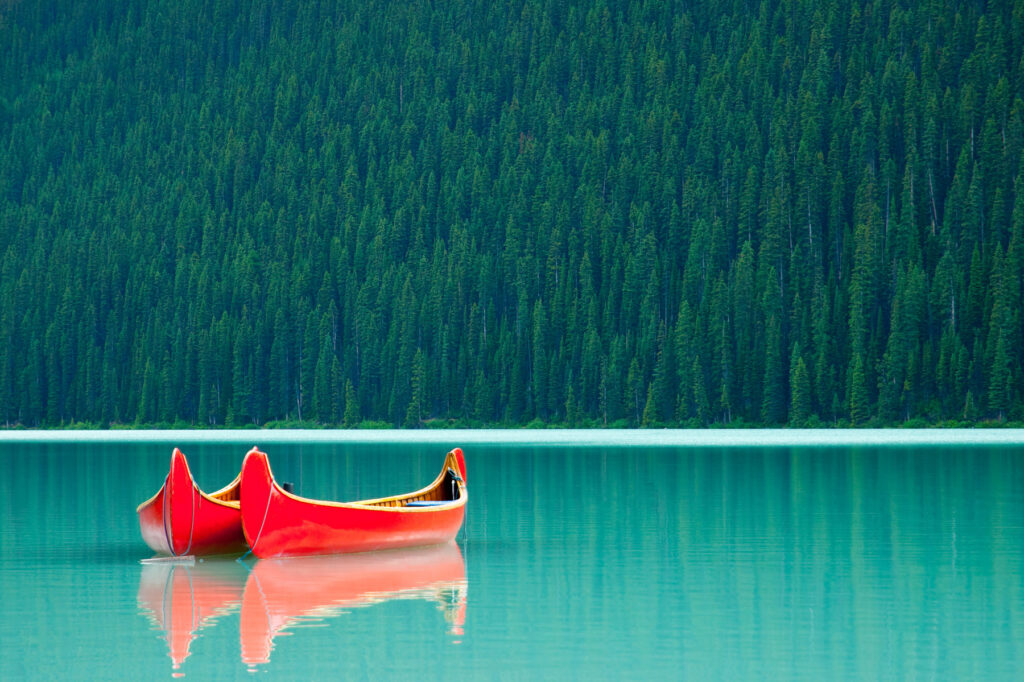 Irresistible for first-time visitors, the World Heritage Canadian Rocky Mountain Parks are easily slipped into a self-drive or escorted holiday. Visitors should also make time for canoeing on Lake Louise and riding the Banff Gondola.
Eastern Canada
There are eight Unesco World Heritage Sites gracing Canada's Atlantic coast, including the picturesque fishing village of Old Town Lunenburg in Nova Scotia which represents the best surviving example of a planned British colonial settlement in North America.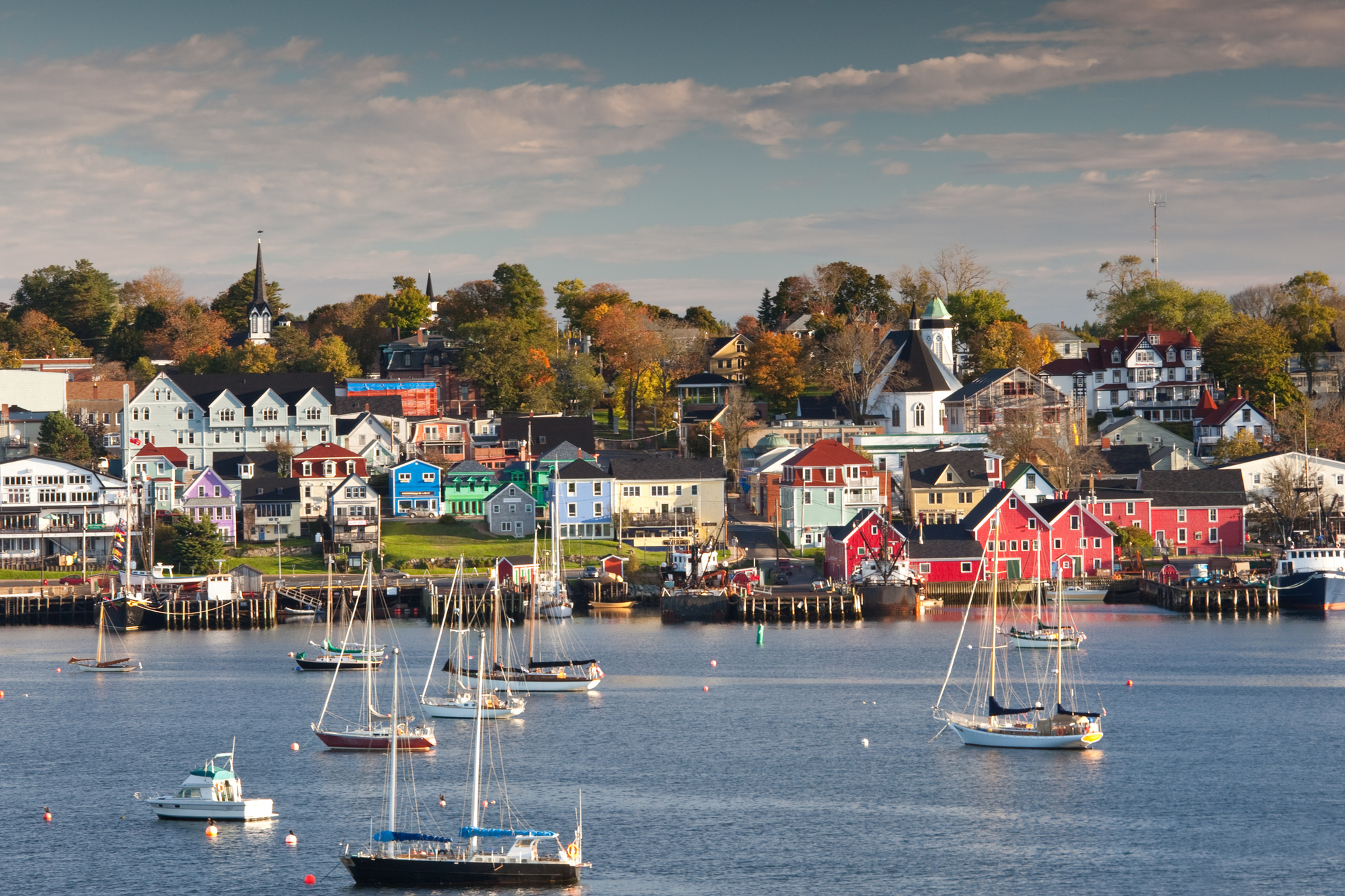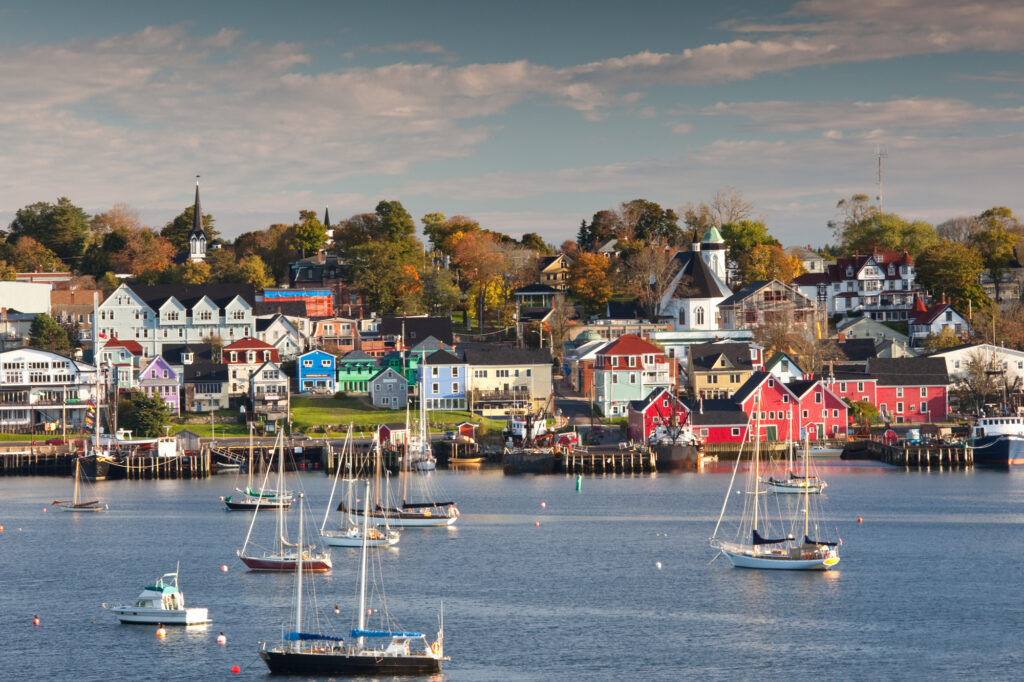 The town's colourful wooden houses date back to the 18th century, and the architecture retains the functional purpose for which it was originally built around the fishing industry.
Best for…maritime history
Western Canada
Forested islands, wedged against the mainland of British Columbia and Southeast Alaska, form a channel stretching 1600km, from Seattle in the USA to the old gold rush town of Skagway, Alaska.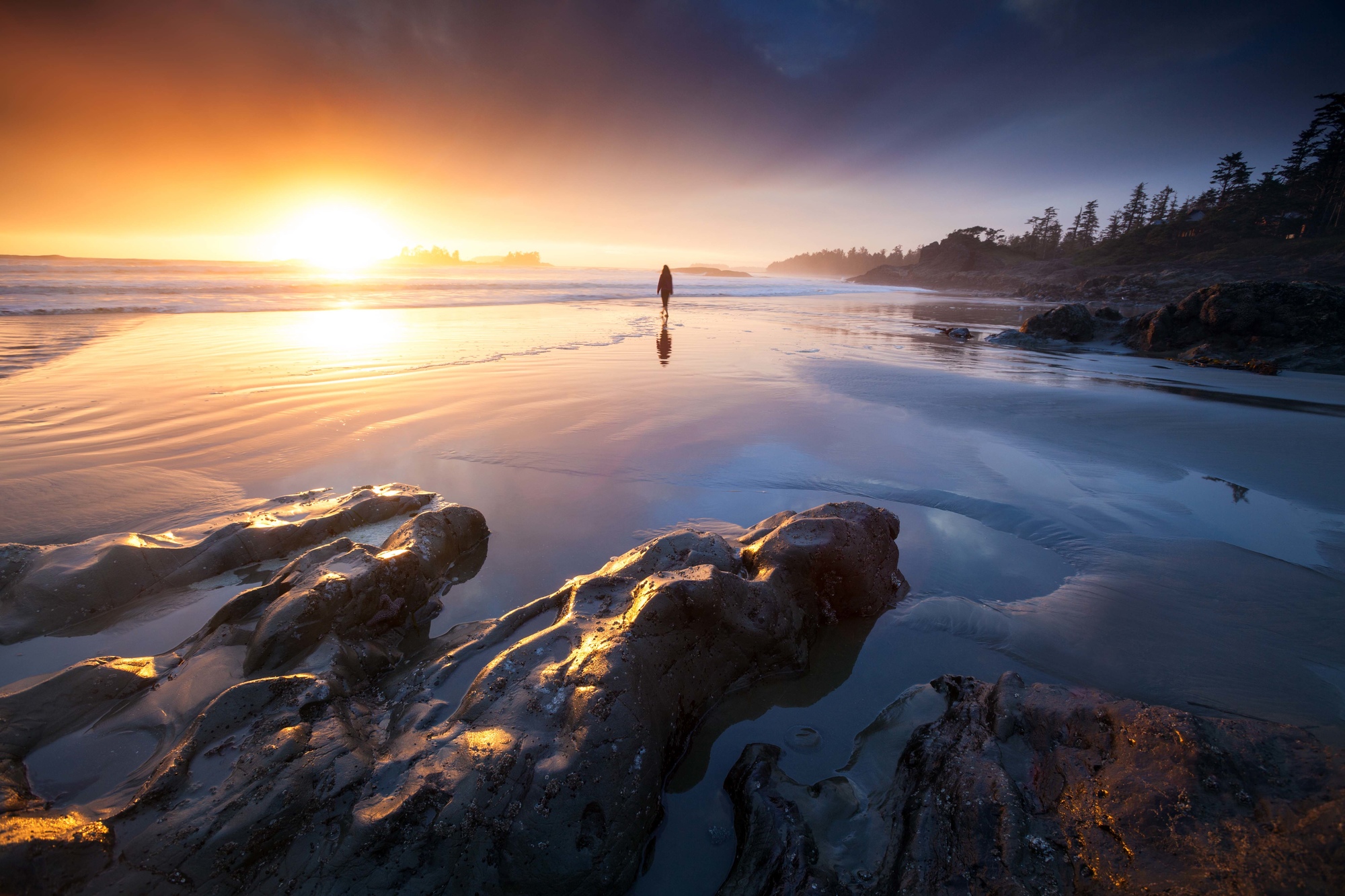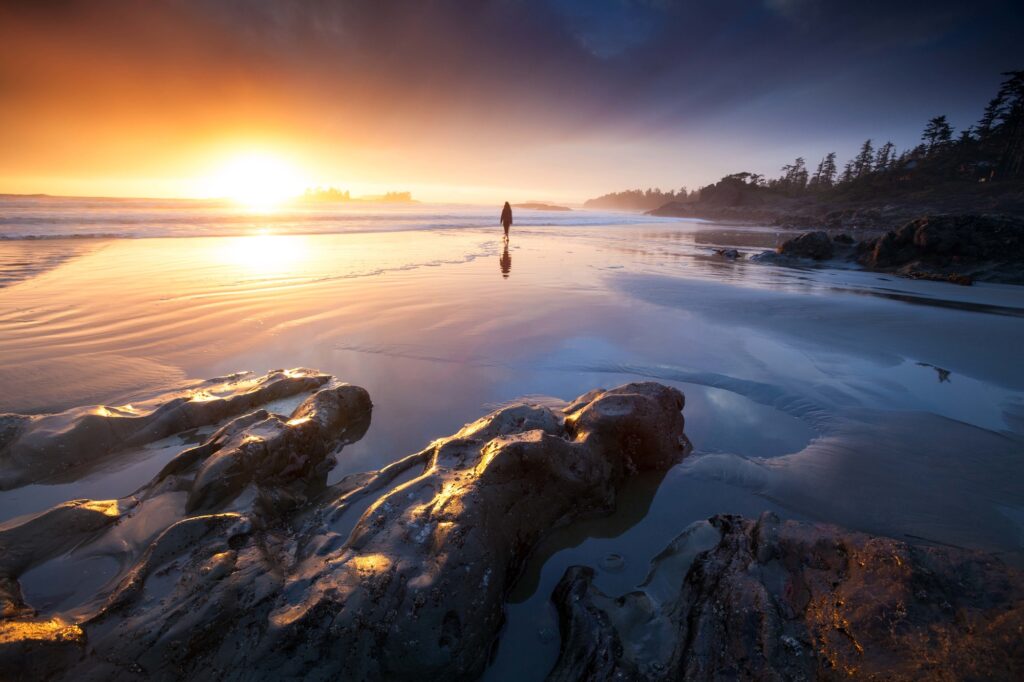 The Inside Passage is one of the world's great marine highways, plied by generations of fishermen, traders and travellers. Follow in their wake by taking the ferry from Port Hardy to Prince Rupert and beyond.
Eastern Canada
When John Cabot returned from Newfoundland in the late 15th century with tales of "a sea so full of fish that a basket thrown overboard is hauled back brimming with cod", there was no stopping the rush of settlers to the New World.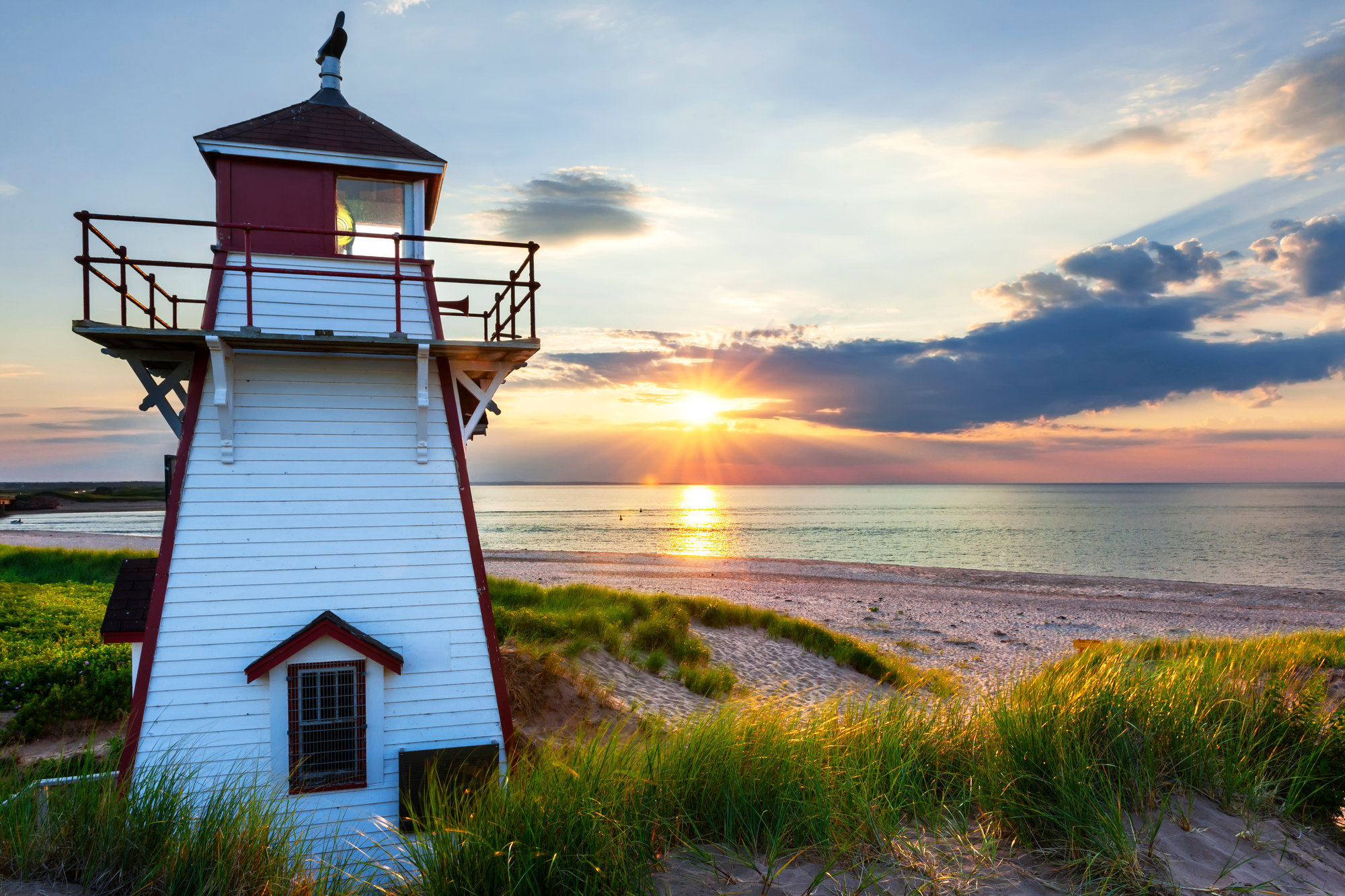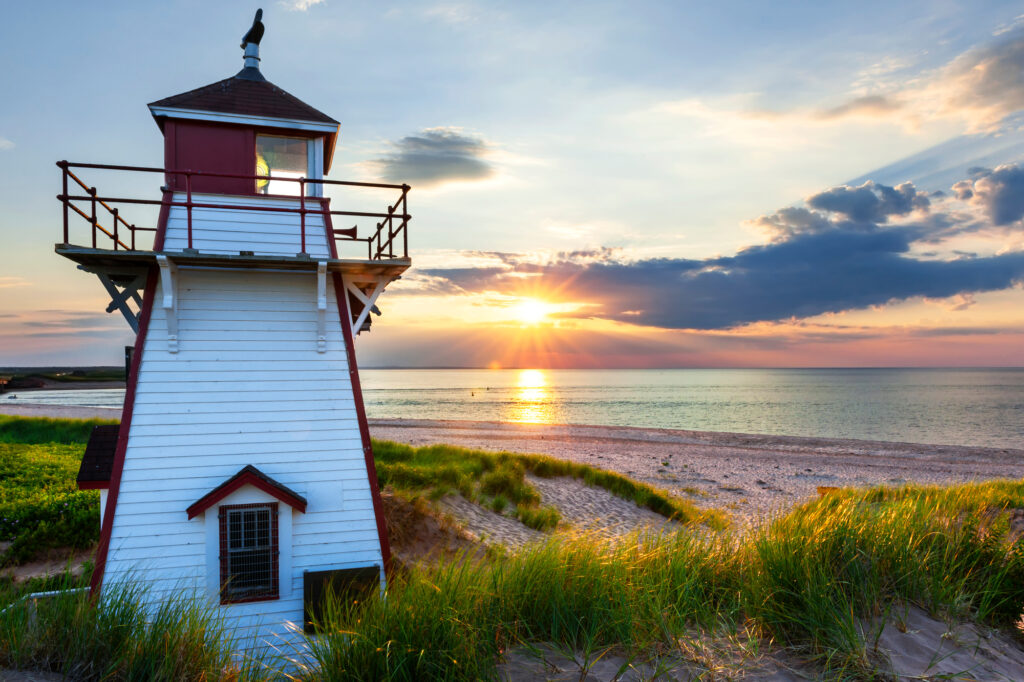 Atlantic Canada is renowned for its maritime heritage. Fishing villages and lighthouses pepper its coastline, while historic cities such as St John's and Halifax have strong seafaring legacies. Be sure to visit the Lunenburg Fisheries Museum and the Maritime Museum of the Atlantic in Halifax.
Best for…family holidays
Western Canada
From the Rockies to the Badlands, the 'dinosaur capital of the world' encompasses glaciers, mountains and hoodoos, with a choice of activities to appeal to kids of all ages. Search for genuine dinosaur fossils, walk on an ancient river of ice, or try your hand at canoeing, horse riding and rafting, all against the spectacular backdrop of Alberta.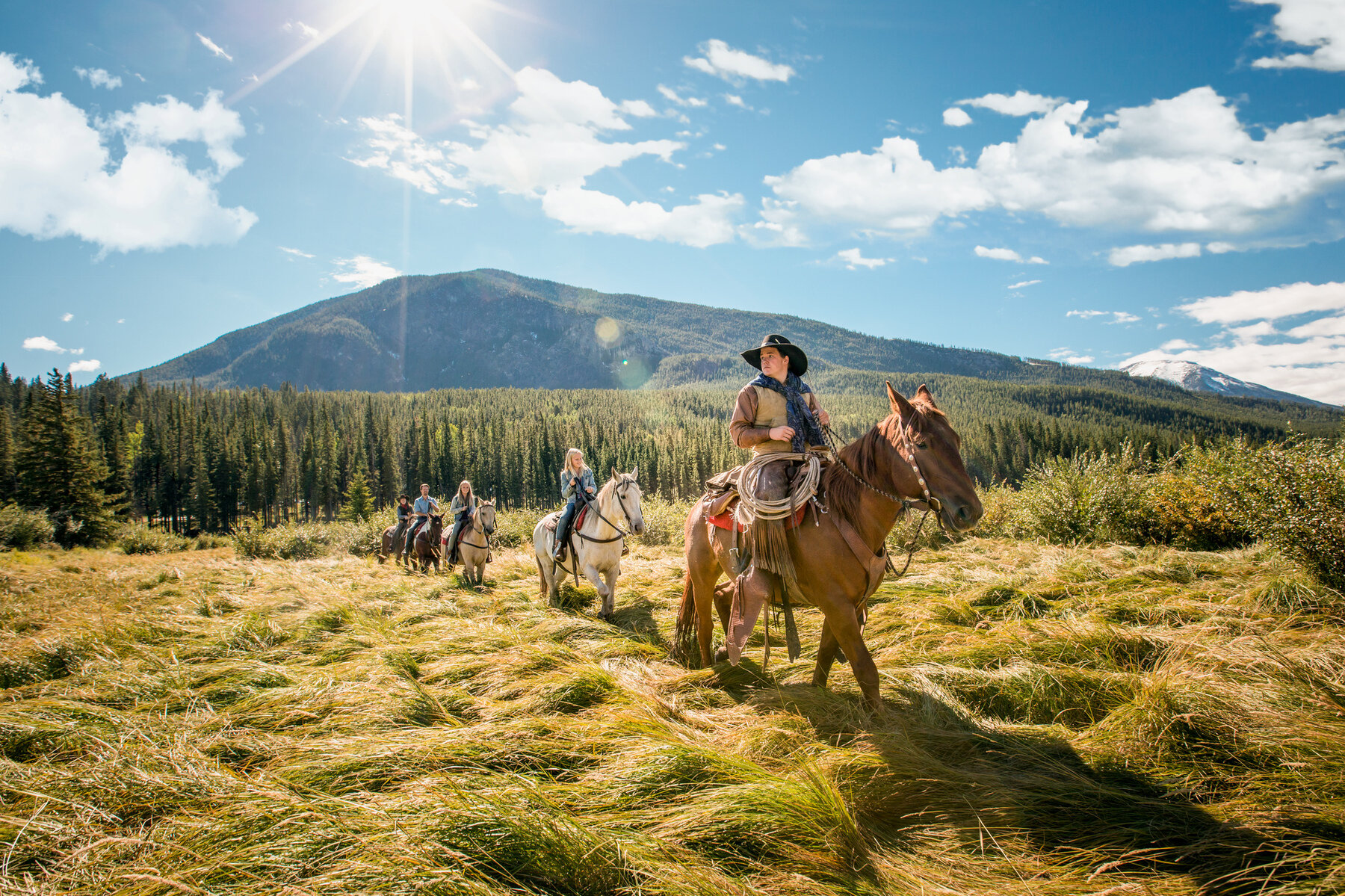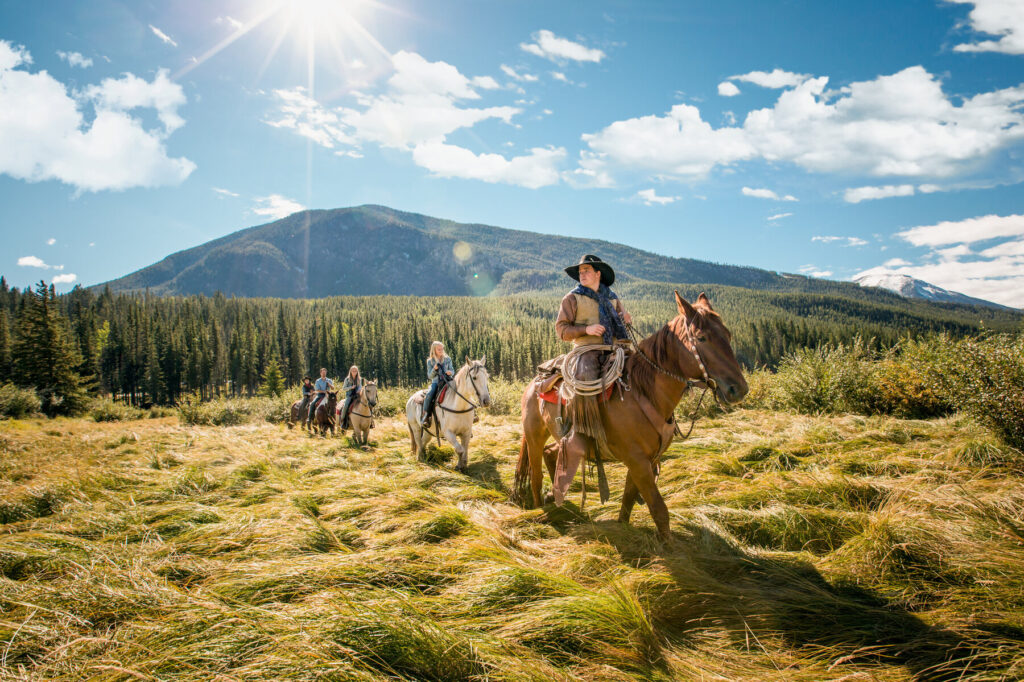 Whether you plan to hike, kayak, or watch for whales, cities like Vancouver and the cowboy favourite Calgary also have family friendly adventures waiting right on their doorsteps.
Eastern Canada
Eastern Canada is just as attractive as its western counterpart for families seeking adventure.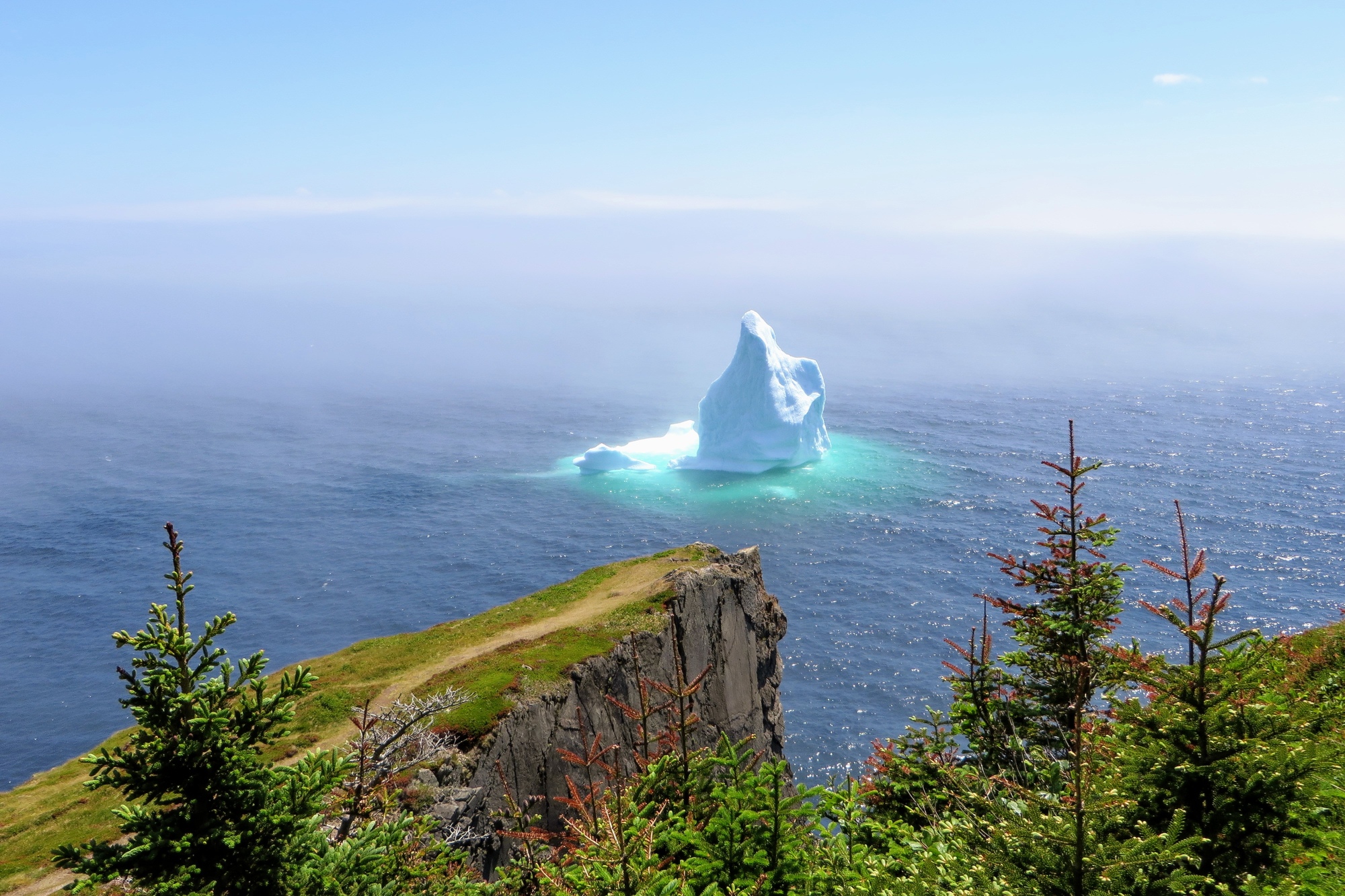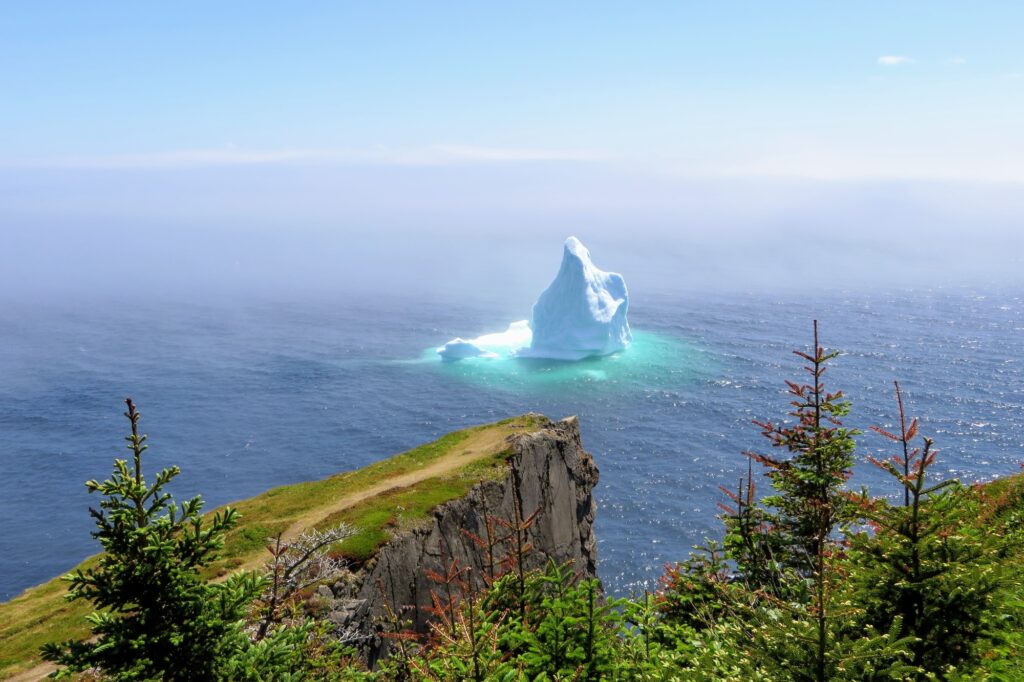 Kids can get stuck into the Great Outdoors way out east, with activities ranging from rockpooling along the coast of Nova Scotia, to exploring the geological wonders and icebergs of Newfoundland.
---
More information
For further inspiration and itinerary ideas, see Canada experts Discover the World's collection of Canada holidays. Their team of accredited Canada Specialists are on hand to offer help and advice, and can tailor make the perfect Canada holiday for you, from flights and stopovers, to all of your ground arrangements.