Rural market towns lend themselves perfectly to slow travel. What could be better than a leisurely day spent discovering local history, perusing all manner of quirky shops and quaint cafés or simply admiring the idyllic surroundings?
From Bamburgh and Beccles to Malmesbury and Malton, our pick of the best market towns in England is sure to help you plan your rural retreat.
Malmesbury, Wiltshire
The charming town of Malmesbury clusters around the River Avon, which ultimately flows south to Bradford-on-Avon and west to Bath and Bristol. Visible from all around town Malmesbury Abbey, although what is visible today is only a third of its original size, having been built in the 12th century in a cruciform shape.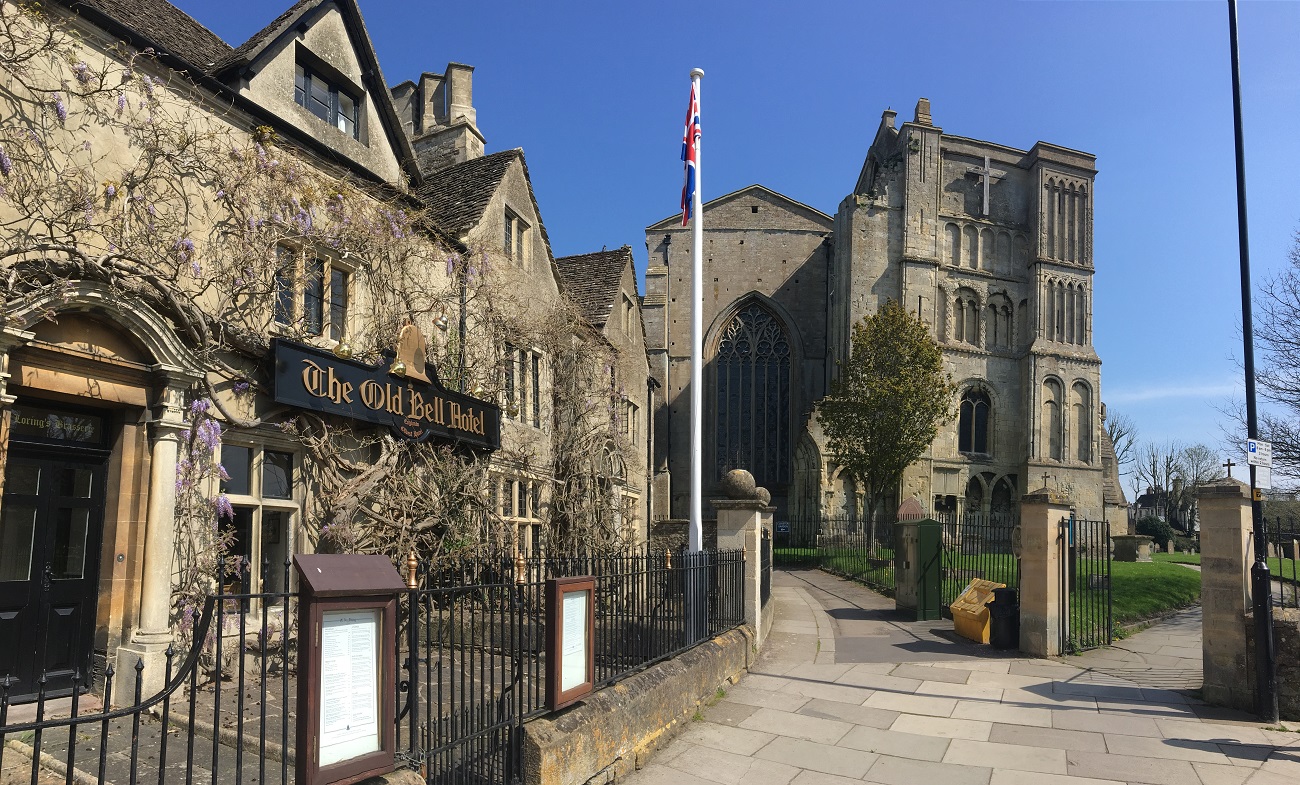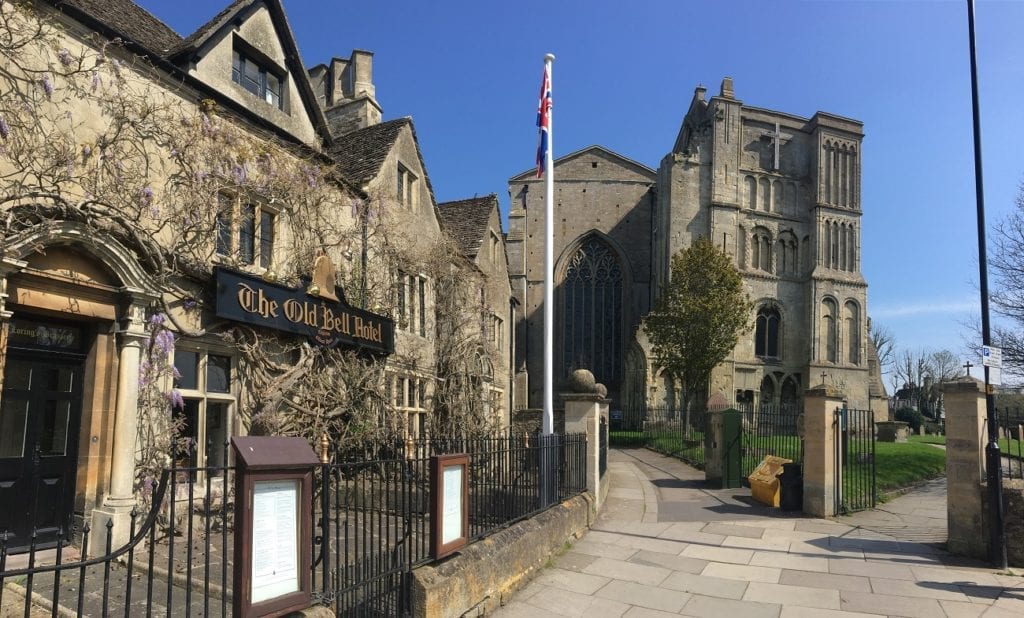 One of the best places to view the abbey is next door from the Abbey House Gardens. The former abbot's house (not open to the public) is striking enough but the five-acre gardens in which it sits with views across to the mystical remains of the abbey walls are outstanding.
You can find out more about the abbey and the history of the town
at the bite-sized Athelstan Museum, which is free to enter and run by volunteers.
Suggested walks
There are scenic walking routes in and around Malmesbury, as well as cycling opportunities along Fosse Way. For a detailed description of a peaceful walk around town, take a look at Caroline Mills's suggestions for 48 hours in Malmesbury.
Eating and sleeping
Malmesbury has numerous independent shops along its High Street, together with an exciting mix of great cafés, pubs and restaurants. There's an artisan and farmers' market held every Friday at the Market Cross.
For accommodation, try the Old Bell Hotel, which is reputedly the oldest purpose-built hotel in England (built in 1220), and today offers traditional Cotswold comfort.
Malton, Yorkshire
Malton is a proud and traditional riverside market town at the foot of the Wolds and in sight of the North York Moors and Howardian Hills. It is not a well-known place outside of northeast Yorkshire, even though tens of thousands of holiday visitors pass close by every weekend on the A64 or railway on their way to Whitby, Scarborough and Filey. This is not a place geared to mass tourism and that is where its attraction lies.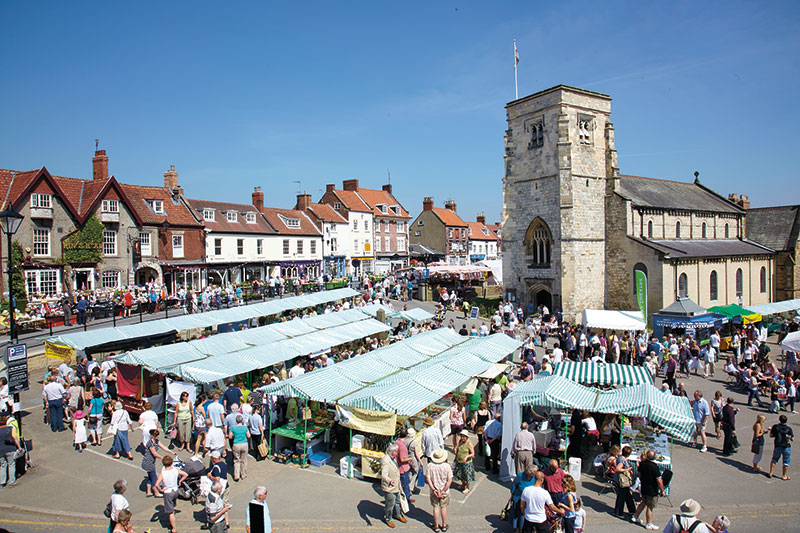 The marketplace was the hub in days past, and still is on Saturdays, but the cattle market is now a shadow of its glory days. Like most towns of its size, Malton is slow and sleepy enough to have retained some genuinely old-fashioned traditional shops and businesses.
Suggested walks
Four town trails are detailed in an excellent leaflet produced by the tourist information centre: three on the Malton side of the river and a fourth around Norton.
Eating and sleeping
In 2011, the legendary Italian chef and regional food enthusiast Antonio Carluccio visited Malton and was so impressed that he declared it, 'Yorkshire's food capital'. Since then, the town has adopted the compliment as its strapline and gone all-out to do it justice.
There is a monthly food market on the second Saturday of the month, a street food event on the first Sunday of the month from June to September, two big food festivals (Food Lovers in May and Harvest in September), a walking food tour and a cookery school.
For accommodation, we recommend The Old Lodge, a luxurious 17th-century Tudor mansion.
Ludlow, Shropshire
Ludlow is picturesque, with a majestic church, castle ruins, rivers and bridges and around 500 listed buildings. This is an affluent town, founded on wool and cloth, which was by the 16th century a major administrative centre governing Wales and Shropshire's border counties. But the beauty of Ludlow runs deeper than stone, water and history.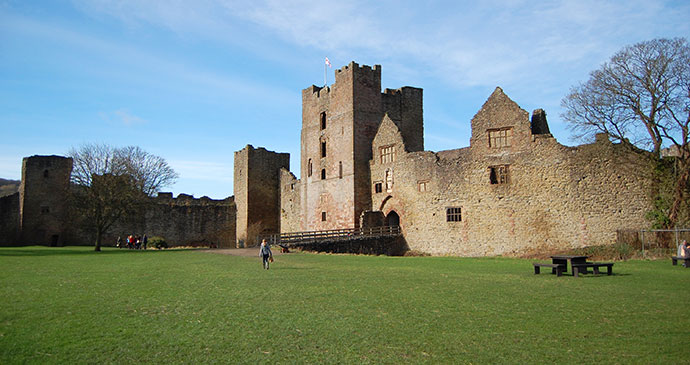 Today many people make concerted efforts to protect and nurture what makes this market town unique, in order to improve the quality of life in Ludlow and beyond. Organisations such as Slow Food Ludlow Marches, Ludlow Farmshop and Local to Ludlow share the belief that supporting local suppliers, artisan producers and traditional skills are the secrets to a thriving town.
Suggested walks
Cross the river via Dinham Bridge behind Ludlow Castle and you'll find yourself with 52 tranquil acres of Whitcliffe Common to explore. Several routes run across, outlined on interpretive boards. You can also pick up the Mortimer Trail through the woods, a 30-mile waymarked footpath from Ludlow to Kington in Herefordshire.
Eating and sleeping
There are endless possibilities for places to eat, drink and stay in Ludlow. For food and drink we suggest trying The Blood Bay, Charlton Arms or CSONS at the Green Café. For accommodation you have a variety of B&Bs, boutique hotels and castle lodgings to choose from; try The Queens pub, with its homely self-catering barns out back.
Holt, Norfolk
Holt stands en route to Norfolk's prestigious north coast, as an old market town that has found renewed life; there's a confidence and sassiness here too that comes from its proximity to places like Blakeney and Cley-next-the-Sea.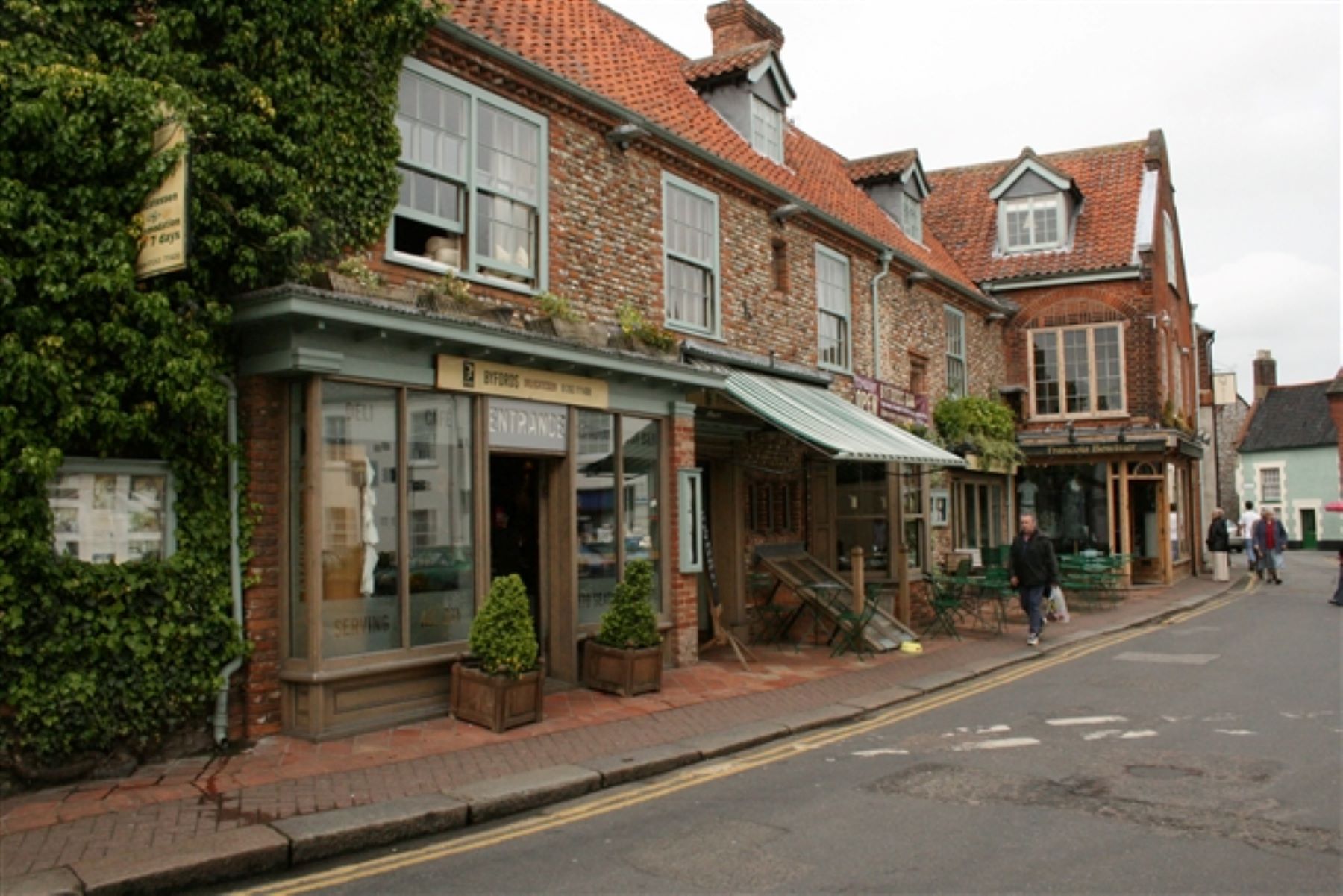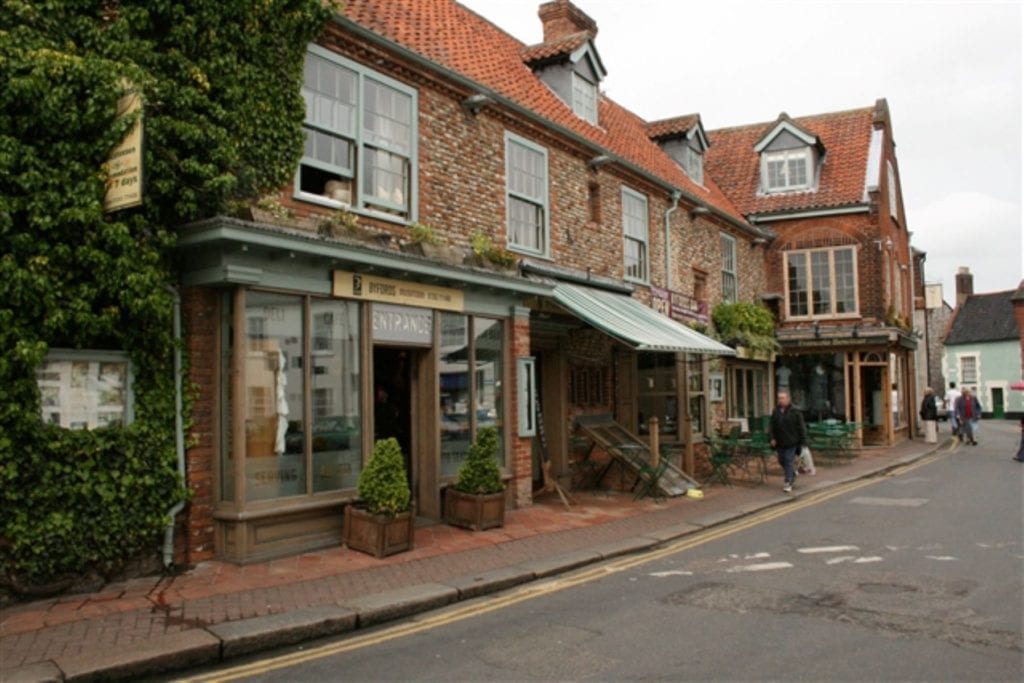 The town centre has elegant colour-washed frontages and a handful of narrow lanes running off the high street. Immediately apparent is the staggering number of shops for such a small place; in addition to the newsagents, chip shops and greengrocers that you might expect in a small Norfolk town, there are also a surprising number of clothes shops, galleries, bakeries, kitchen shops and antiquarian bookshops.
In late July the Holt Festival brings together a wide range of musical, comedic and theatrical performances, along with literary events and lectures.
Suggested walks
A great local route starts at Baconsthorpe Castle, a fortified manor that fell to ruin in the mid 17th century. In the car park, you will find other good walking suggestions including a circuit that takes in Hempstead and Baconsthorpe via Beckett's Farm and Ash Tree Farm.
Eating and sleeping
The best place for accommodation and food is Byfords, an all-day brasserie and deli that also functions as a 'posh B&B'.
Bamburgh, Northumberland
One of the most bewitching coastal views in Northumberland bursts upon the traveller on reaching the brow of the B1340 between Waren Mill and Bamburgh. From here, Bamburgh's famous medieval castle comes into sight, spectacularly rising from the dunes – all rock, turrets and battlements.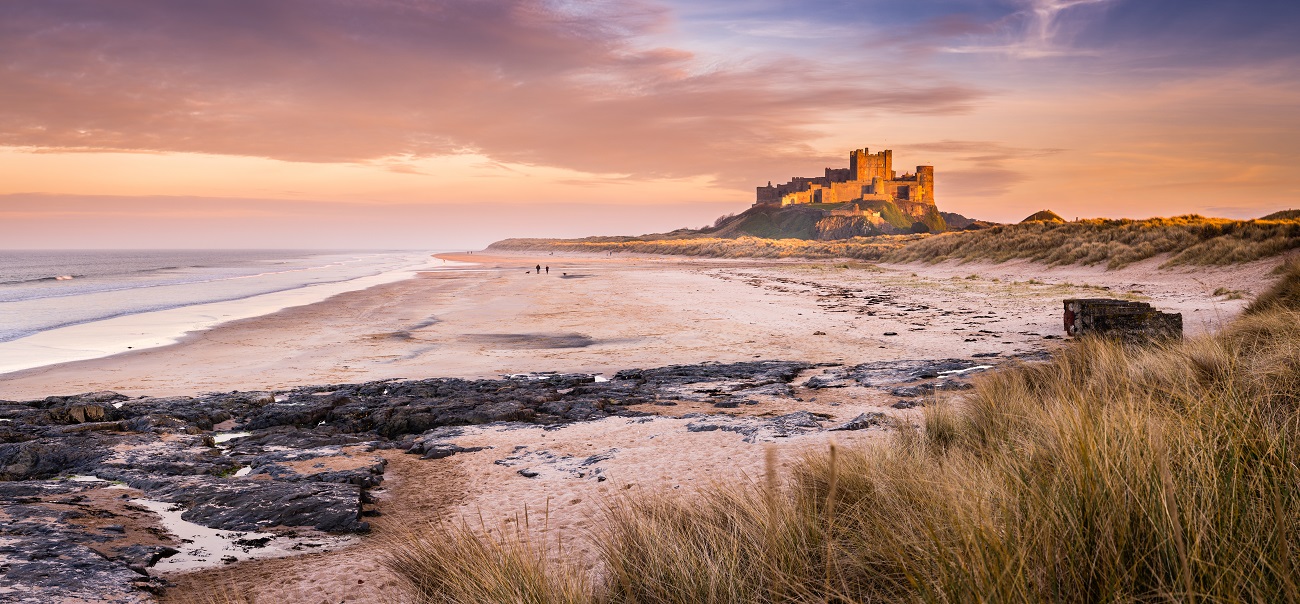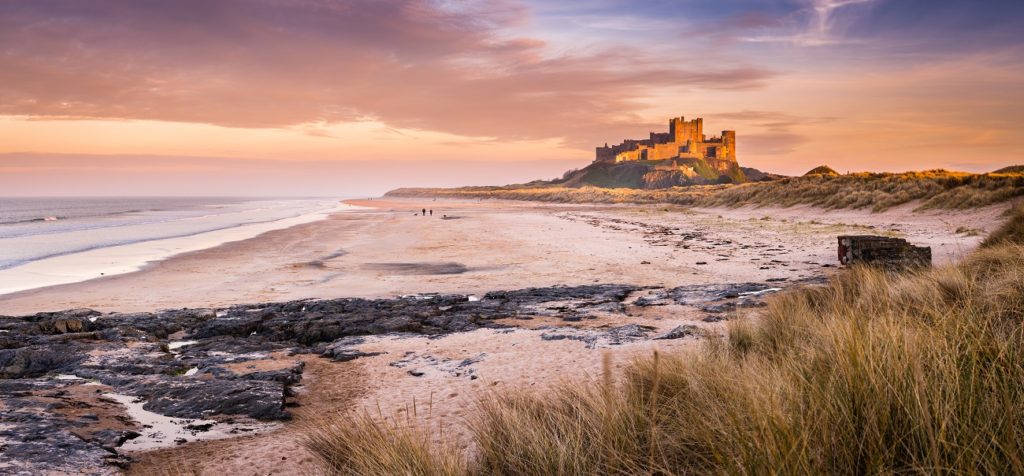 This popular little village makes a great base for exploring this stretch of the Northumberland coast, within walking distance of some great secluded beaches and with plenty of lovely B&Bs. The centre is almost entirely made of stone and centred about a wooded green. Front Street has a pleasing run of 18th-century stone cottages, a number of which are now gift shops and eateries.
Suggested walks
There is an outstanding view of Bamburgh Castle from the B1340 between Waren Mill and Bamburgh. As you reach the top of the hill, the sight of the fortress filling your view will make you want to pull over and grab your camera. If you can time your journey for late in the afternoon on a clear day, you'll see the castle lit wondrously by the sun.
Eating and sleeping
You'll find a couple of cafés and restaurants on Front Street, including the Copper Kettle a snug tea room with wood panelling depicting local scenes and best known for its cream teas.
For accommodation, try the immaculate Glororum B&B set in a stone farmhouse just outside the village.
Buxton, Derbyshire
This handsome part-Georgian, part-Victorian spa town is often labelled as the Bath of the Midlands. An ideal place to start an exploration of the town is at Buxton Opera House beside the Pavilion Gardens. Inside and out, it has the feel of an opulent Victorian theatre.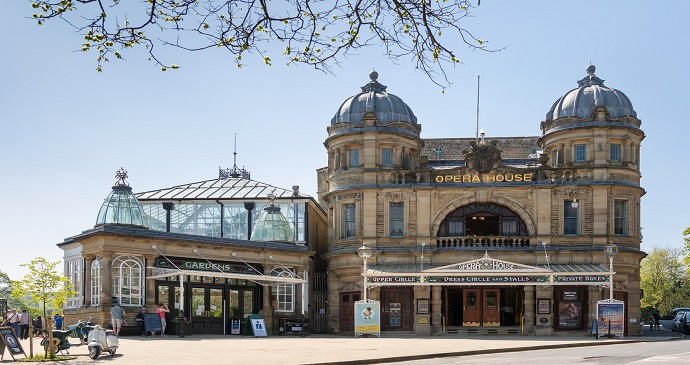 From Water Street below the Opera House, an electric vehicle in the
style of an open-top Victorian tram named the Wonder of the Peak does hourly tours of the town between March and October, including Higher Buxton and Poole's Tavern. The converted milk float is the optimal 'Slow' experience with a top speed of 12 miles per hour. The same company, Buxton Tours, offer history-themed walking tours with costumed guides from Mary Queen of Scots to Vera Brittain.
Suggested walks
Look out for the Transpeak Walk station-to-station free guided rambles from the Hope Valley (Glossop and Buxton) lines.
Eating and sleeping
53 Degrees North is a stylish bar and restaurant with beautifully presented food, locally sourced and it is close to the town's central attractions. Alternatively, The Dome at Buxton offers a unique dining experience. Don't be put off by the fact that guests are essentially guinea pigs for the catering students – the service and food, under the discreet, watchful eye of the tutors, are second to none.
If you're looking for somewhere to stay, try the Old Hall Hotel, which claims to be the oldest hotel in England (and home to Mary, Queen of Scots for a time). It serves good food in fine surroundings and is handy if you're planning to visit Buxton Opera House.
Beccles, Suffolk
One of the larger market towns in north Suffolk, Beccles has everything that you might expect of a historic riverside town and makes the perfect base for exploring the Waveney Valley.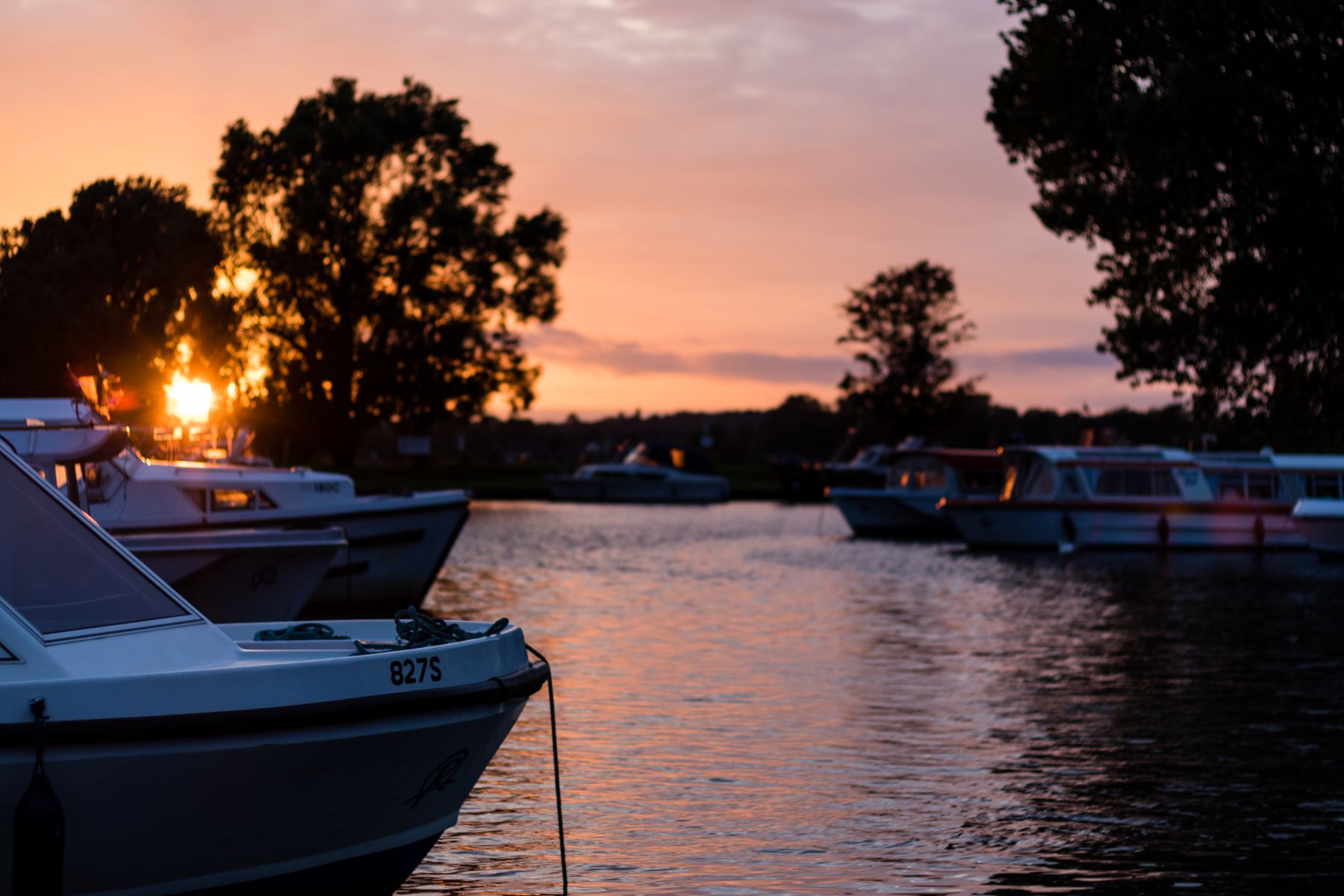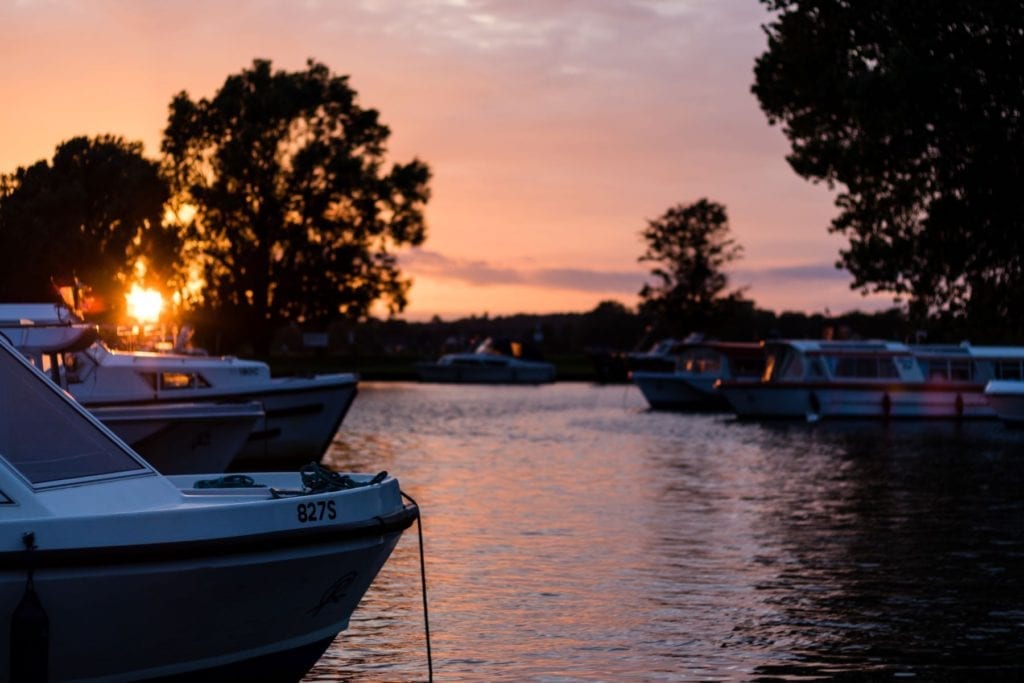 Due to its proximity to the Norfolk border, Beccles is a place that most tend to pass through rather than stay in. But there is plenty to see here and it is certainly worth lingering a while to soak up the town's easy-going, unhurried atmosphere. As with any market town, market day is a good time to visit if you can manage it – here it's on Friday.
Suggested walks
The Angles Way long-distance route threads its way along the valley between Breckland and Lowestoft; eastwards from Beccles it follows the riverbank – the best option is to walk the 9 miles from there to Oulton Broad South station and get the train back to Beccles.
Eating and sleeping
As well as Beccles itself, which has several decent pubs and cafés, the nearby village of Geldeston just to the west on the Norfolk bank of the river has a couple of good pubs.
The Waveney House Hotel also has a pleasant terrace right next to the river and the Riverside Bar offers a good menu for lunch and dinner that makes good use of local fish and meat.
Lewes, Sussex
Ensconced on the River Ouse as it flows between the South Downs, Lewes has a character unlike any other town in the southeast. It's strikingly hilly and squashed together by its setting, with a Norman castle crowning an imposing hillock and the South Downs dominating the view as you look down its main street.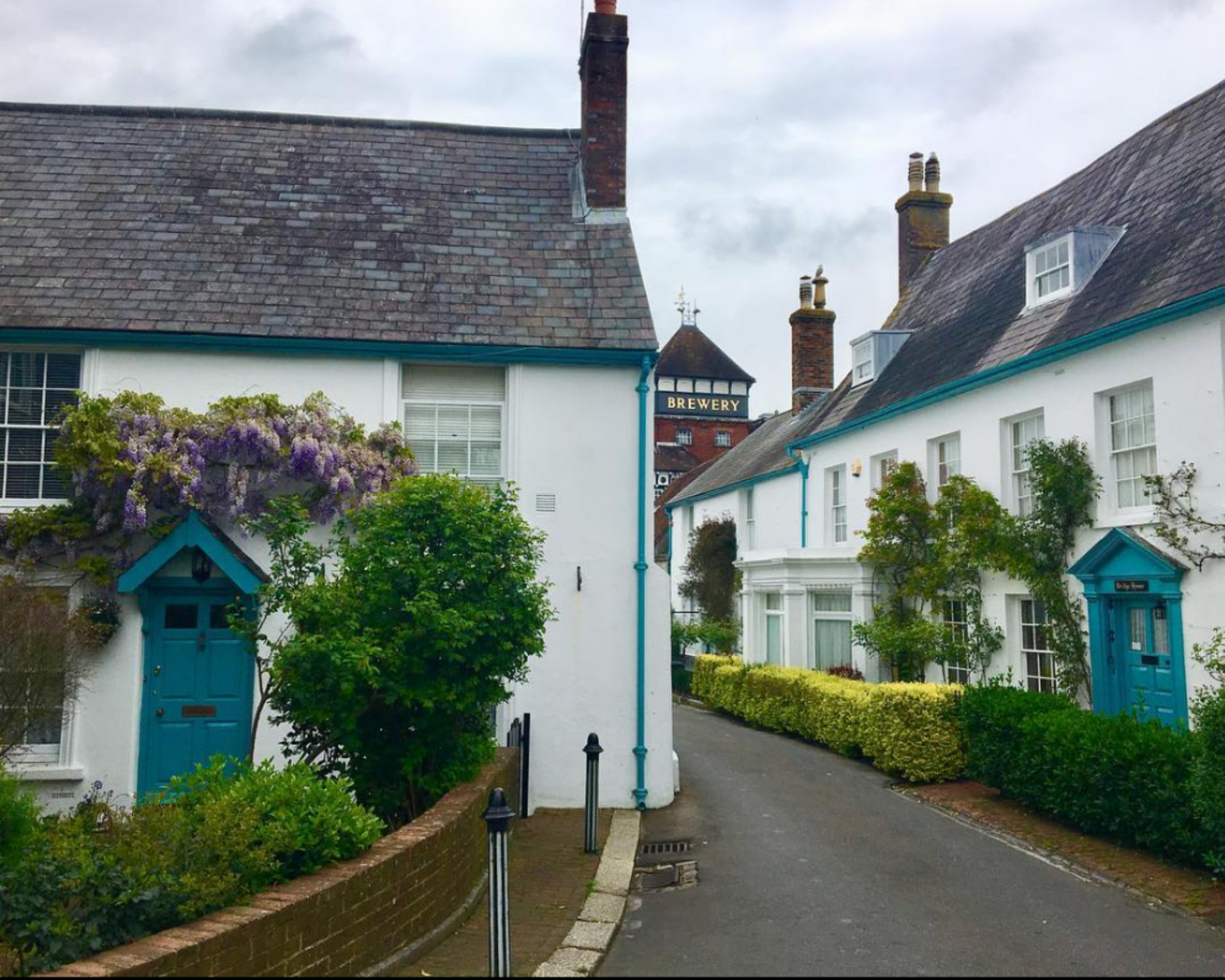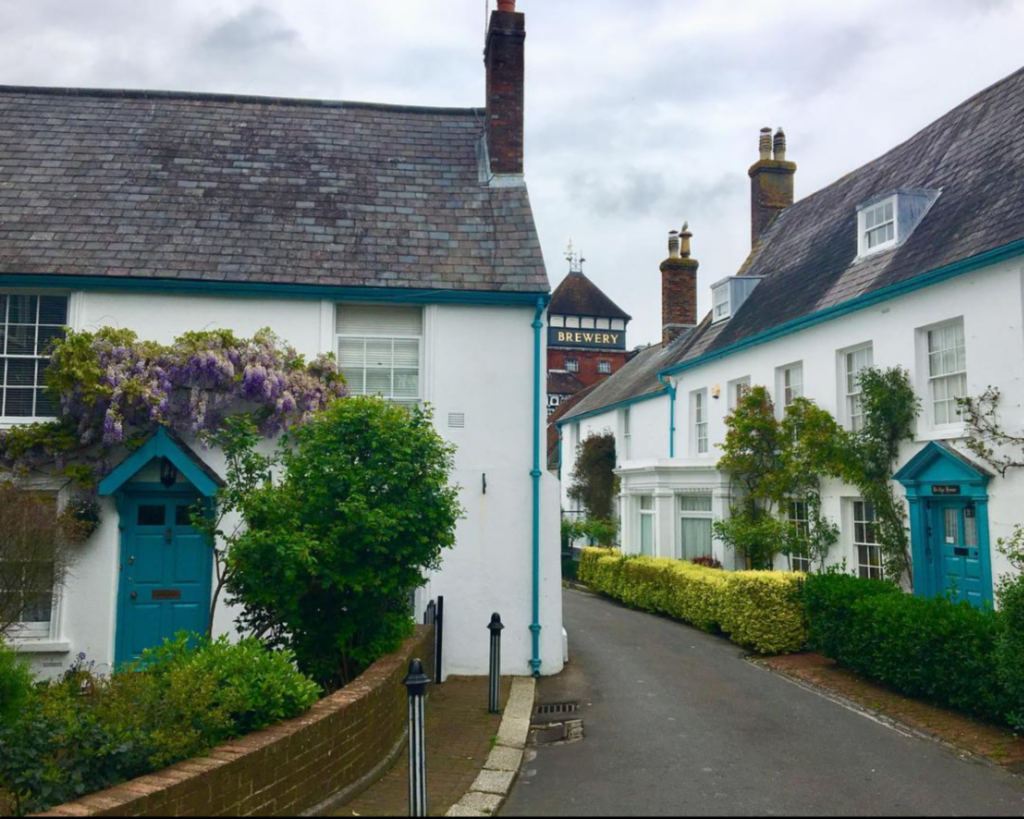 Its array of historic buildings is remarkable for both quantity and variety – along the main High Street and down School Hill, across the river into Cliffe, and down the hillside to the south to the Southover district, with its supremely handsome shop-less High Street.
Lewes farmers' market takes place on the first and third Saturdays of the month in the precinct, and there's a very good smaller food market on Friday mornings in the market tower (near the Crown Inn). Fresh fish and organic meat are on sale in the Riverside, an old converted building by the bridge in the middle of town.
Suggested walks
Just one stop on the train after Lewes is Glynde, a classic little Victorian country station right in the middle of the village and virtually adjacent to the Trevor Arms (which is on the right as you come out of the station). Ideal for a wander up Mount Caburn and back down to Lewes (turn left, then left at the road junction and immediately right opposite the tea shop, and the path leads straight up; just over three miles, but easily extended).
Eating and sleeping
Opposite and over the bridge by Harvey's Brewery is the brewery shop, which also sells Harvey's beer glasses, aprons, bags and other Lewes-oriented souvenirs. The tea garden at Anne of Cleves House is a lovely setting for a coffee and cake.
Grassington, Yorkshire Dales
This little place epitomises what a Dales town is all about – a market square, old limestone pubs and a lead-mining history. It is one of the best-loved and most visited places in the area, thanks to its National Park Centre, small folk museum, a clutch of cafés as well as numerous art and craft shops, mostly clustered around the Market Square.
The creative theme reaches its peak during two weeks in late June every year when the town is completely taken over by a music and arts festival.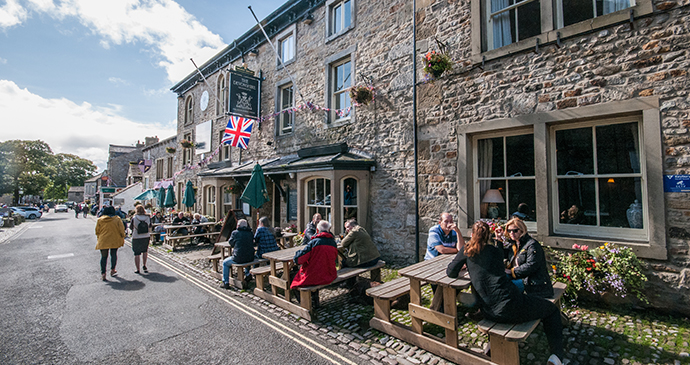 Grassington has played a few roles in its time, originally (as the name suggests) as a place for grazing cattle, then a market for selling them. The town was very involved with both the long-gone lead mining and textile booms, and the railway made a fleeting visit then left again.
Suggested walks
A circular walk from Grassington of not much more than 3 miles takes in one of the most beautiful stretches of the River Wharfe, a Woodland Trust and Yorkshire Wildlife Trust Nature Reserve and one of the most important archaeological sites in Yorkshire. Doing the route clockwise the river comes first and, if it is warm enough, you may be tempted to have a swim in one of the deep pools.
Eating and sleeping
Grassington has lots of cafés close together, a sign of healthy competition and good quality all round. The Forester's Arms is a friendly and welcoming place with well-kept cask Yorkshire beers and good food.
Grassington House has very good food in a lovely Georgian building. Meals are designed to be eaten as multi-courses, so portions aren't huge. Afternoon tea particularly recommended, as is their accommodation.
More information
If you're looking for more lesser-known British towns take a look at our comprehensive Slow Travel Guides: