Oman is not merely a desert. While it has the classic sand seas, it also boasts a plethora of other awe-inspiring landscapes, from lush monsoon-soaked valleys and never-ending beaches to striking mountain ranges and historic settlements.
This is undoubtedly a country of nuances that – when knitted together – create one of those places that you wish you had visited before and will be raring to visit again.
So, whether you're seeking a short break steeped in history or a self-drive holiday saturated with adventure, our pick of Oman's finest highlights will help you plan that perfect itinerary.
Haggle for riches in Mutrah Suq
Mutrah Suq – also known as Suq Al Dhalam or Market of Darkness – is easily the largest market in Oman. The suq takes its name from the darkness provided by the shading over the winding alleys, which are more extensive and complex than anywhere else in the country. The aromas from the spice, the incense and the perfume shops evoke an exotic sense of Arabia.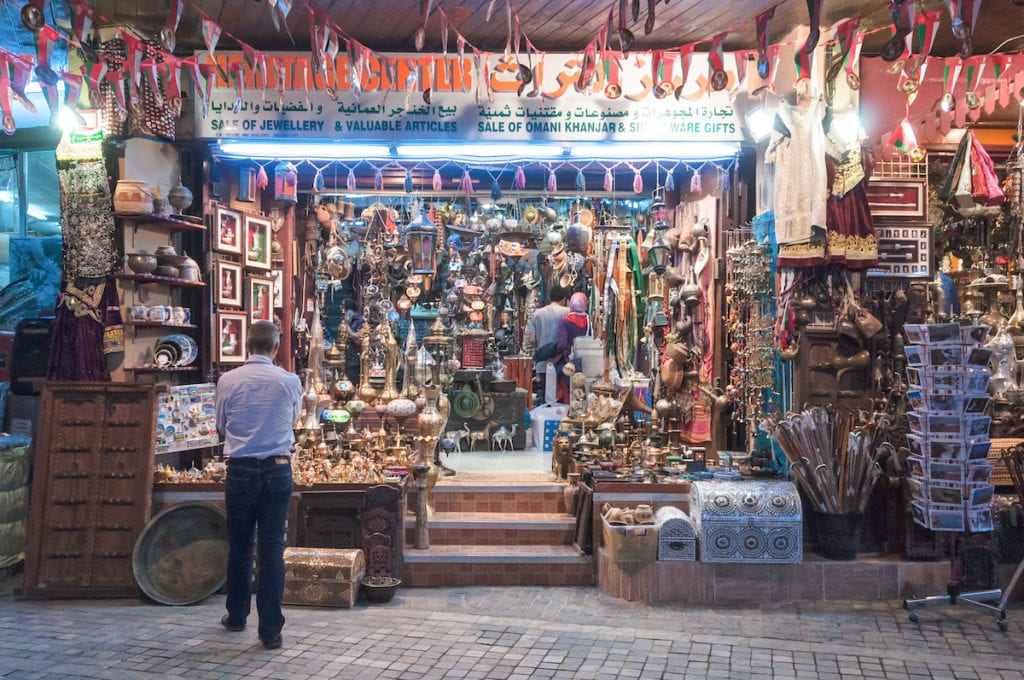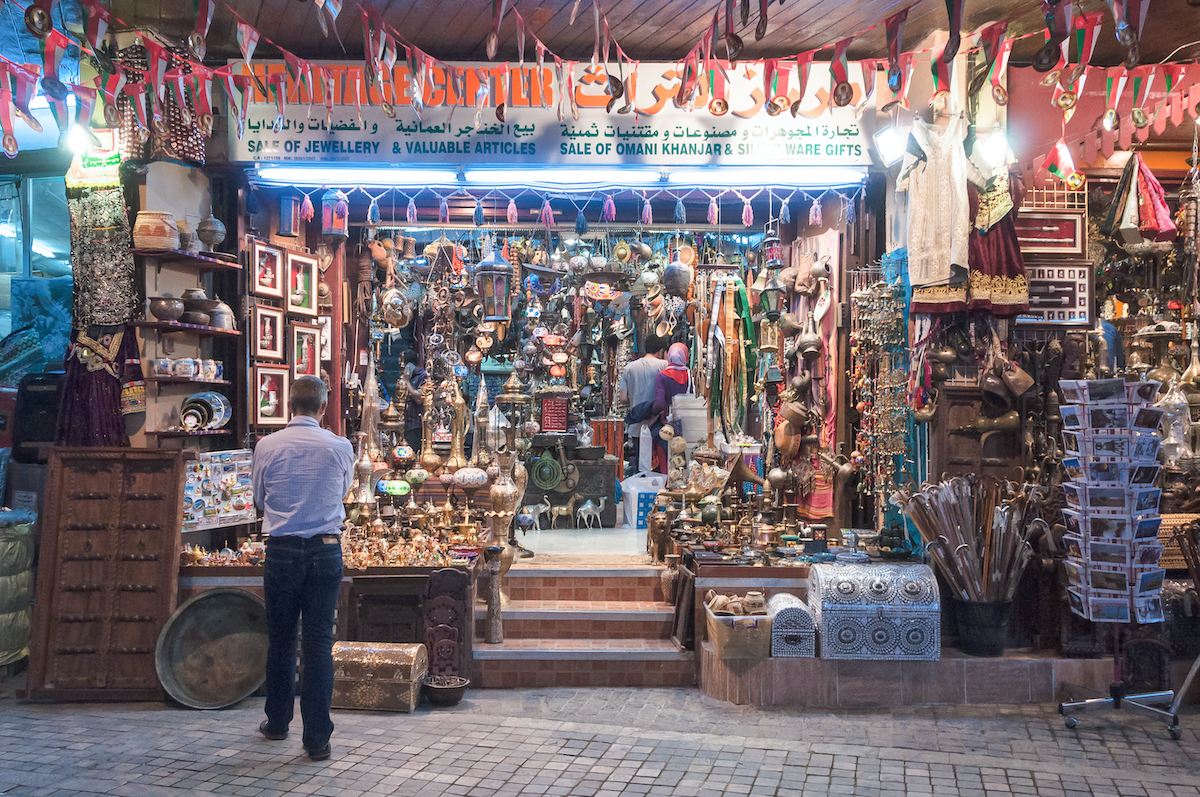 Here you will find coffee pots, incense burners, rose-water sprinklers, Arabic coffee, oregano, perfumes, the ubiquitous pashminas, antiques, gold, silver, chests, rugs, handicrafts and even the essential toy camel. Khanjars, the Omani man's ceremonial dagger are popular but expensive souvenirs. Friendly haggling is expected in all of the suqs.
Trek in the Al Jabal Al Akhdar Mountains
These mountains offer superb trekking possibilities and many of the routes are now waymarked. They range from short, easy walks of an hour or two to reach breathtaking viewpoints, up to longer, more arduous 14-hour overnight treks to higher peaks. The scenery is stunning on all of these, with mountain gorges, ridges and plateaux.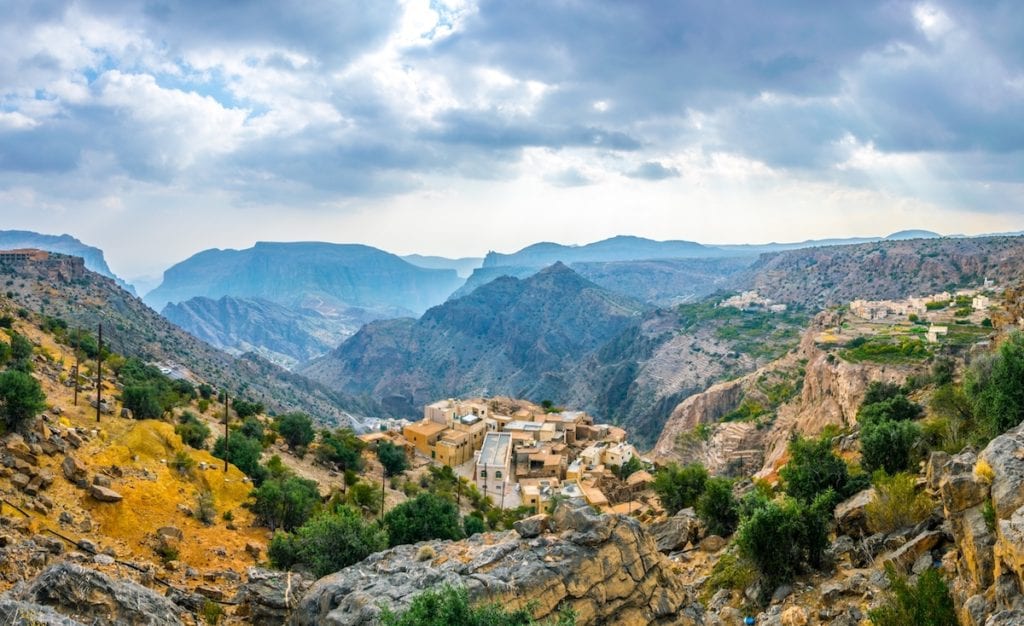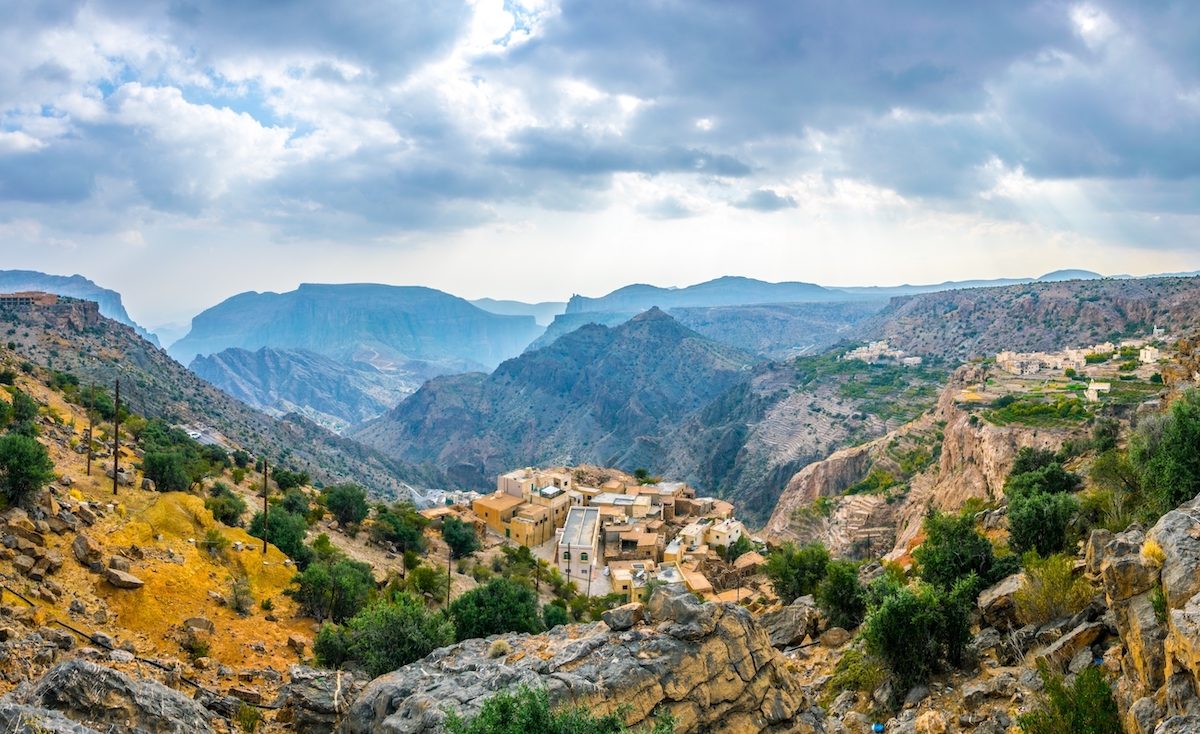 The most spectacular is probably the famous 'Balcony Walk' around the rim of Oman's own Grand Canyon. Starting from the Al Khitaym village, a track runs along the edge of the canyon, gradually descending from 1,900m to around 1,600m. The views are extraordinary along the trek, which is best done either early in the morning when the air is cool, or in the afternoon when the escarpment above provides shade.
Enjoy world-class birdwatching
Oman sits at the crossroads of three continents: Europe, Africa and Asia, and is thus well placed along bird migratory routes, which makes it an excellent location for seeing transitory species as well as interesting resident and wintering birds.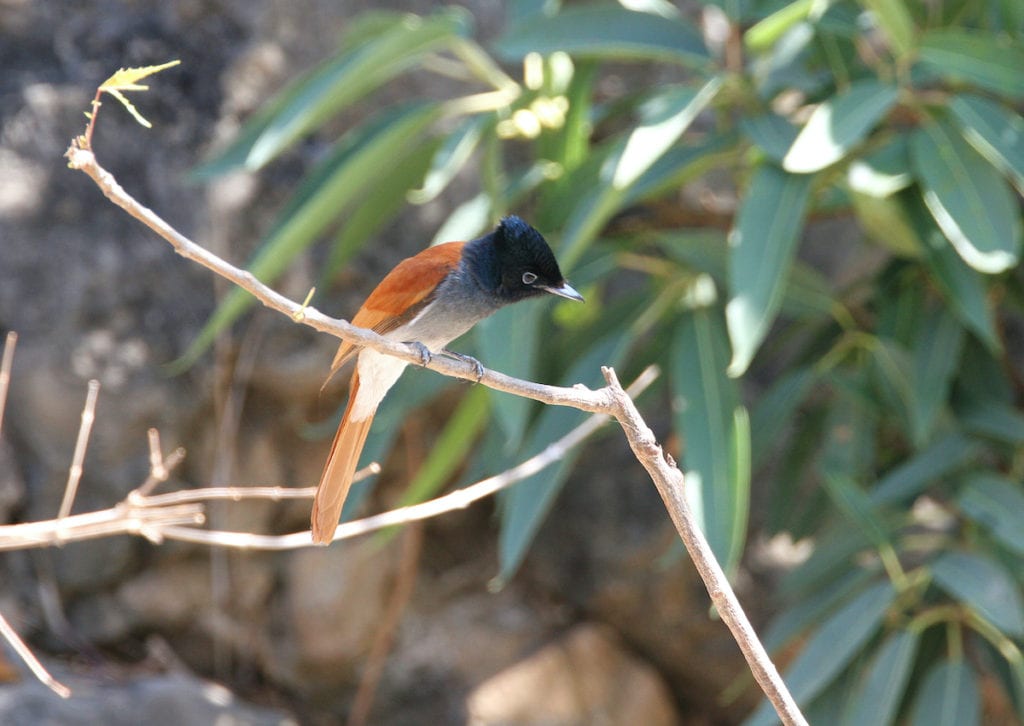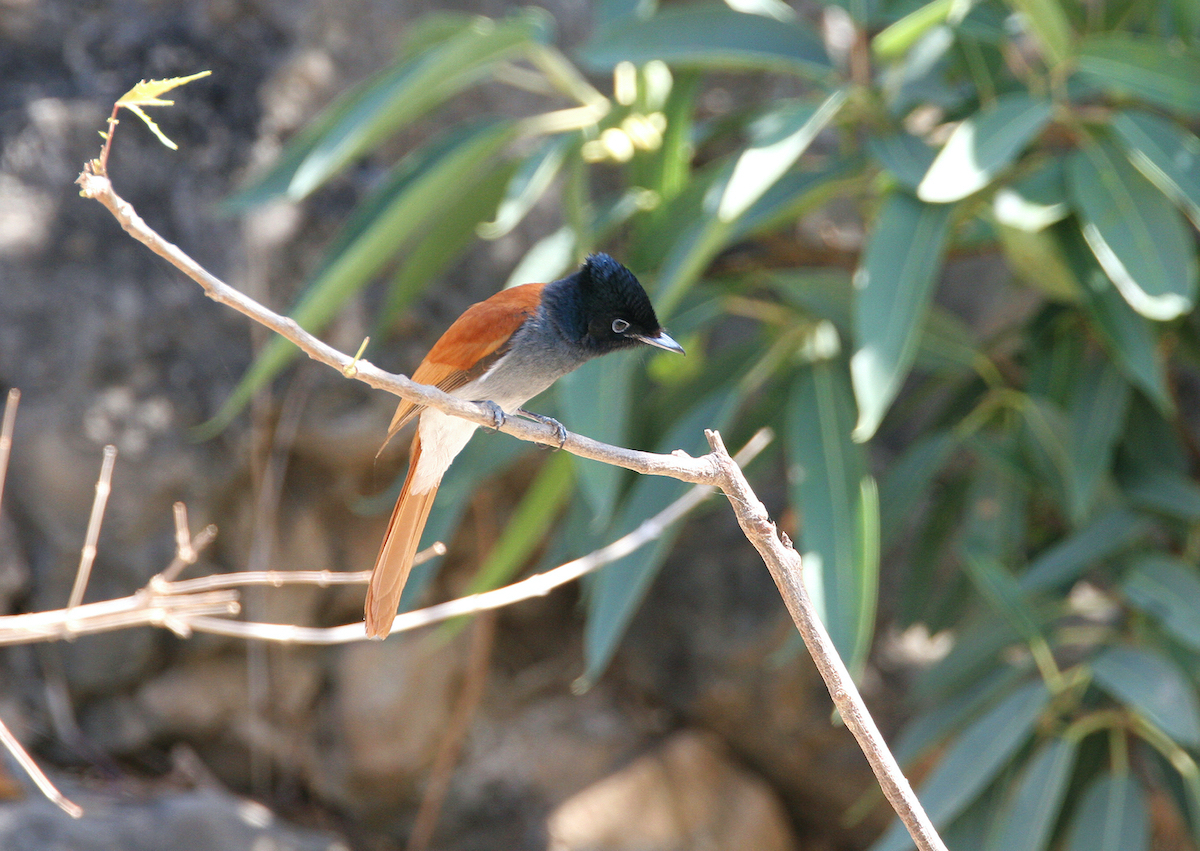 While there are good birding sites in every region of the country, we recommend Al Qurum Natural Park. Although the park is located within the capital area of Muscat, it is a surprisingly peaceful spot. Here, species such as the purple sunbird, Indian silverbill, Indian roller, little green bee-eater, yellow-vented bulbul and the graceful prinia are likely to be seen.
Another excellent site is the lagoon of Khawr Ad Dahariz, where birds more African in character are often spotted, including the African silverbill, Verreaux's eagle, Didric cuckoo and African paradise flycatcher.
Watch turtles hatch at Ras Al Jinz
There are seven sea turtle species in the world, of which five occur in Oman's waters and four breed. The protected turtle-breeding beaches at Ras Al Jinz are a popular place to visit, with the turtles here a key element in the Omani government's tourism strategy. They can be seen virtually all year round, but May through to August is peak nesting time.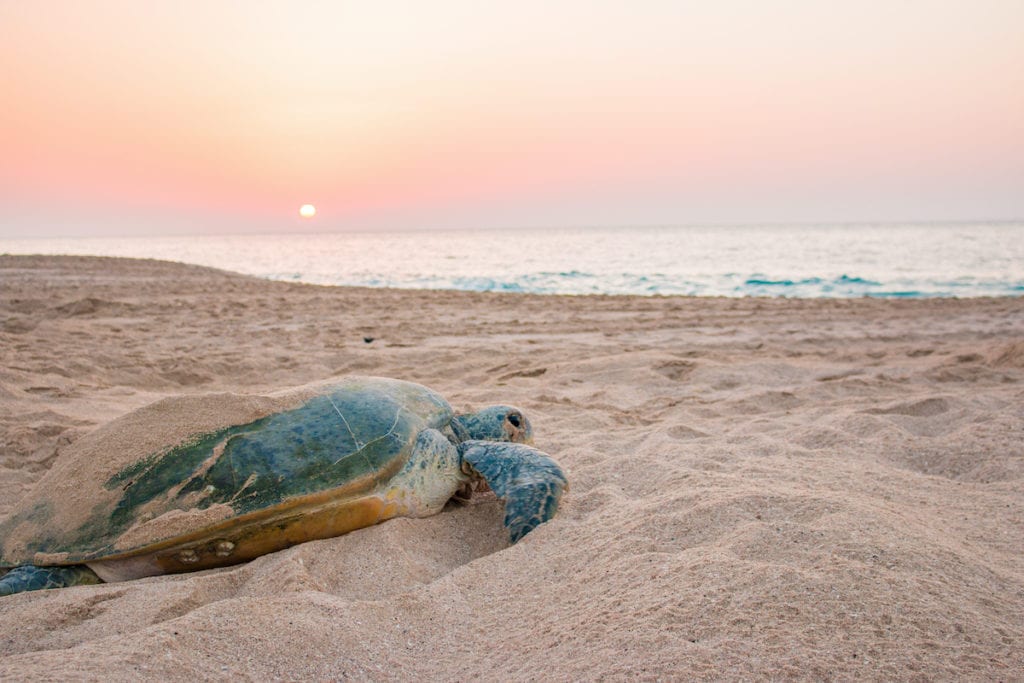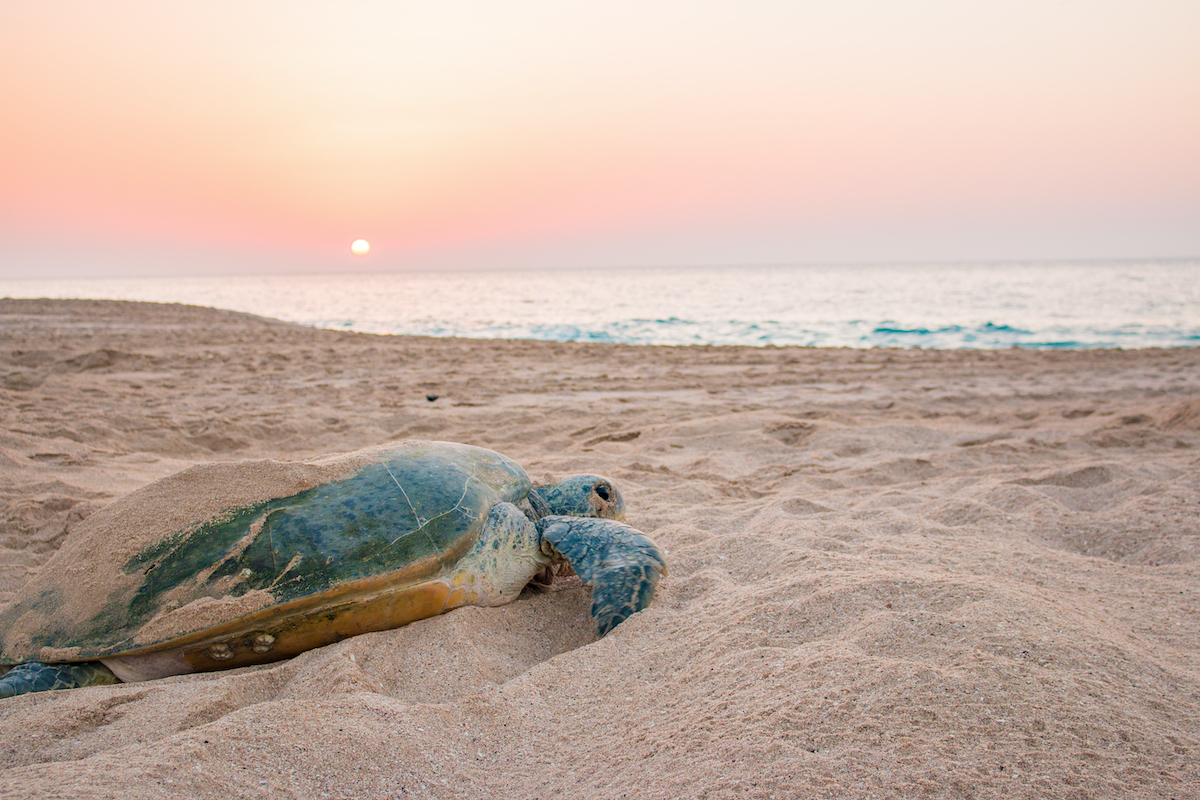 Guides will escort you to the nesting beach after dusk to watch the large female turtles come ashore and lay their eggs. Alternatively, you can go just before dawn – also on a supervised visit – and watch the eggs hatching and baby turtles scurrying to the sea. This early morning experience can often be more enjoyable than the evening one as you can avoid the crowds.
Try your hand at wadi bashing
Wadi bashing is the popular name for taking a 4×4 through a dried natural watercourse that has been formed over millennia by rains washing down from the mountains. Although the name sounds severe, you might be relieved to hear that the 'bashing' can be done gently or exhilaratingly, depending on your personal preference.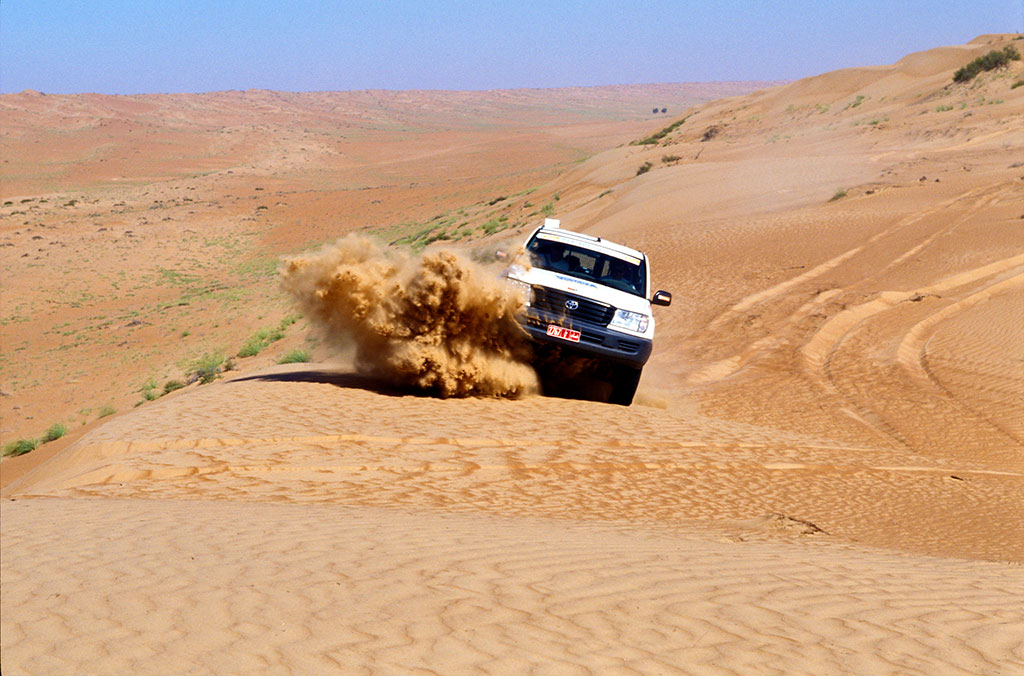 Wadi Ban Awf in Al Batinah region is a 'must-do' wadi, and can be managed easily in a day from Muscat. This is considered by many to be the most scenic of Oman's mountain wadi drives. Please note that it is always sensible to go in a convoy of at least two cars for your wadi initiation.
Step back in time at ancient fortifications
There are innumerable fortifications in Oman. This extensive network of forts, fortified castles and watchtowers sprang up throughout regions to defend against foreign invaders like the Persians or the Portuguese, but more importantly as a power base to defend against and launch attacks against local rival powers.


The Rustaq Loop allows you to take in three of Oman's greatest forts – Al Hazm, Nakhal and Ar Rustaq. Each takes at least an hour to visit, so set aside a day, or ideally two, for the round trip.
Another fort that should be on every visitor's itinerary is the UNESCO World Heritage Site of Bahla Fort. Described as 'a monument of global importance', the fort sits proudly atop a small hill with archaeological remains dating back 5,000 years.
Discover an unexpected forest
In the Dhofar region, the crescent of mountains behind the city of Salalah traps the southwesterly monsoon cloud – locally called the khareef – which occurs from June to September. This brings dense mist and precipitation, giving rise to a lush, green landscape.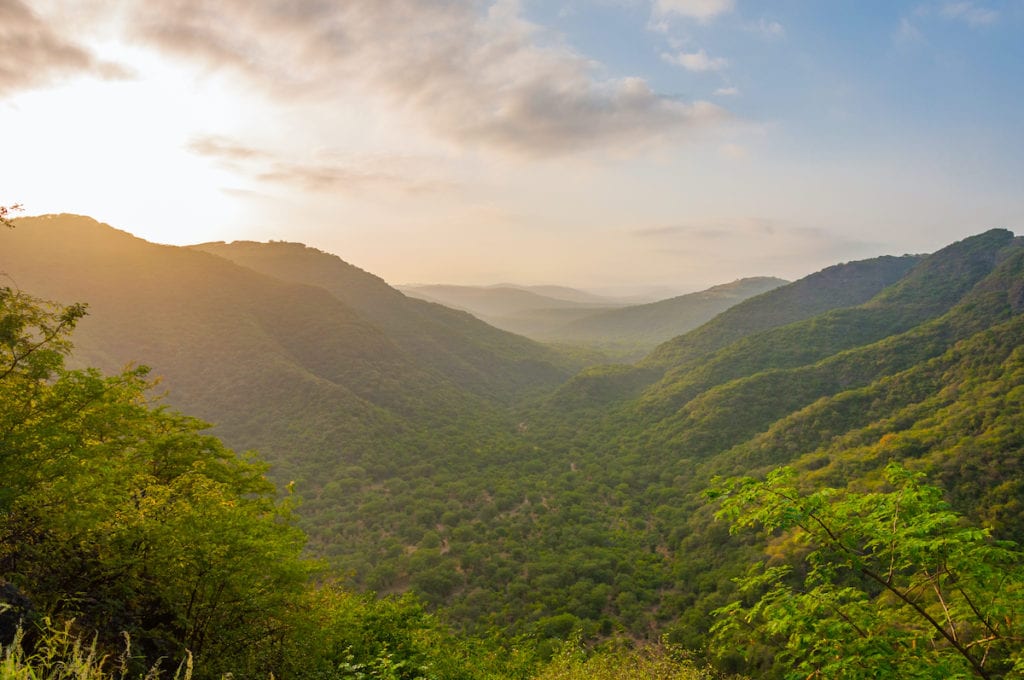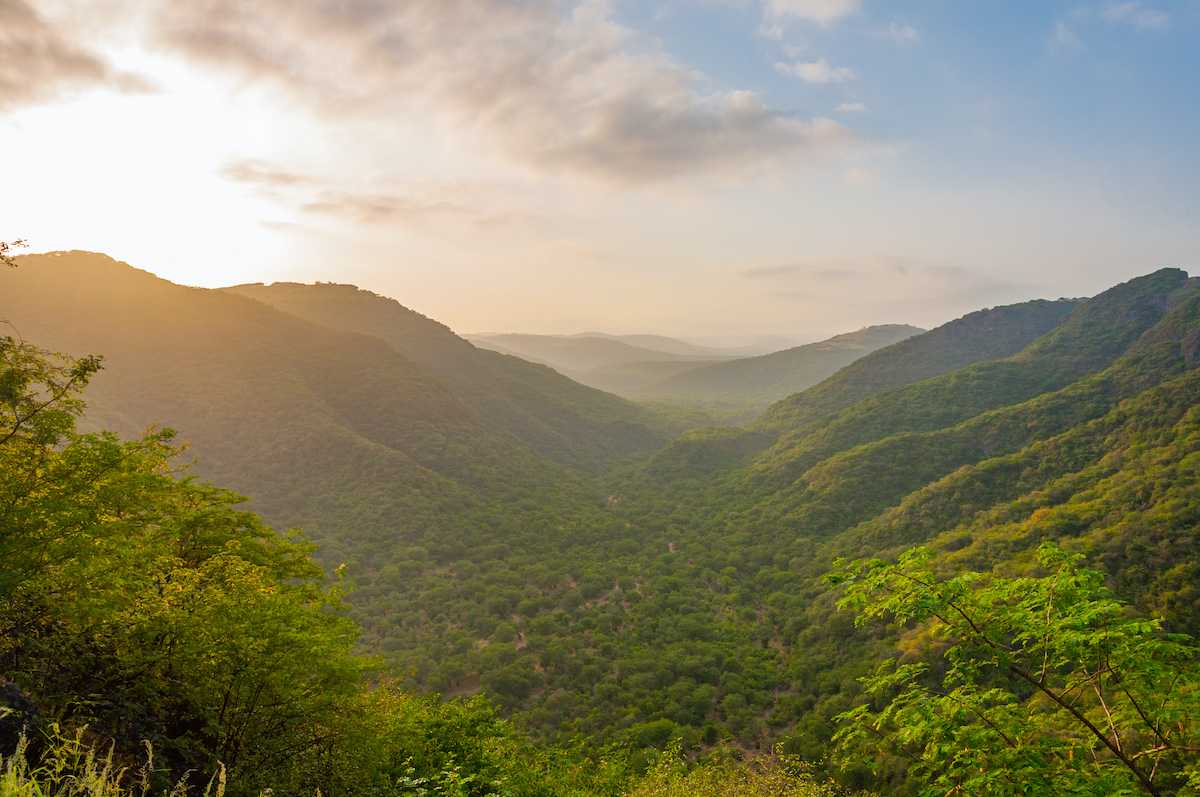 Luxuriant vegetation of grass, flowering plants and trees spring into leaf from late June and are best seen after the cloud lifts from mid-September. By November the greenery has vanished in all but the most fortunate valleys and sea cliffs.
Take a dhow cruise from Musandam
The majority of dhow (traditional Arab wooden sailing boat) cruises that set off from the Musandam Peninsula do so from Khasab Harbour. These trips take you into Khawr Ash-Sham, a giant fjord that harbours Telegraph Island, and where the water is calm and sheltered.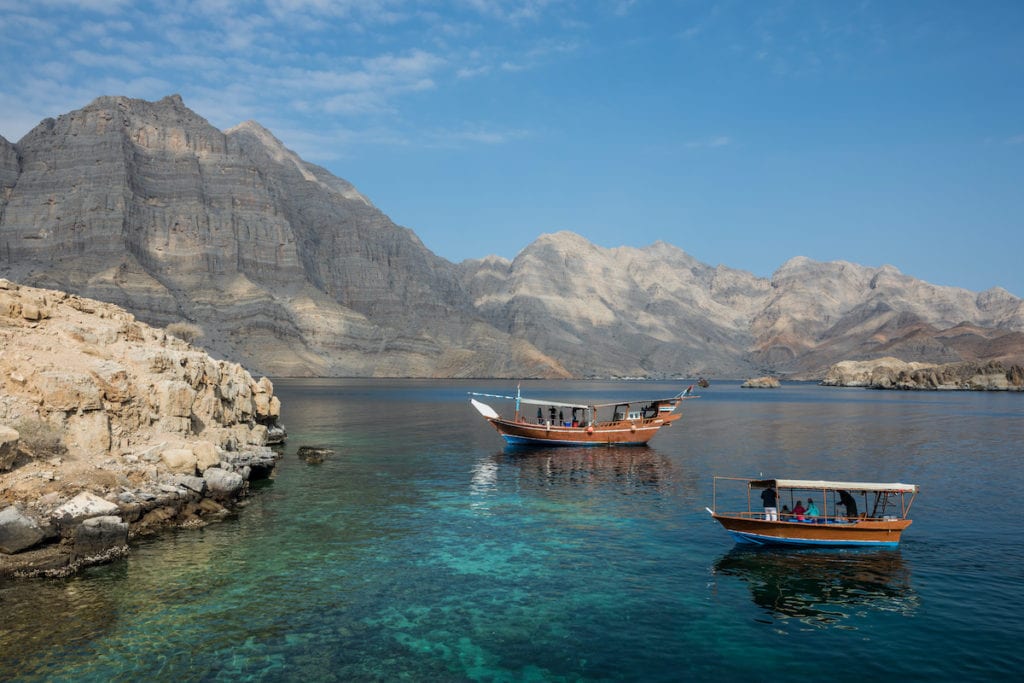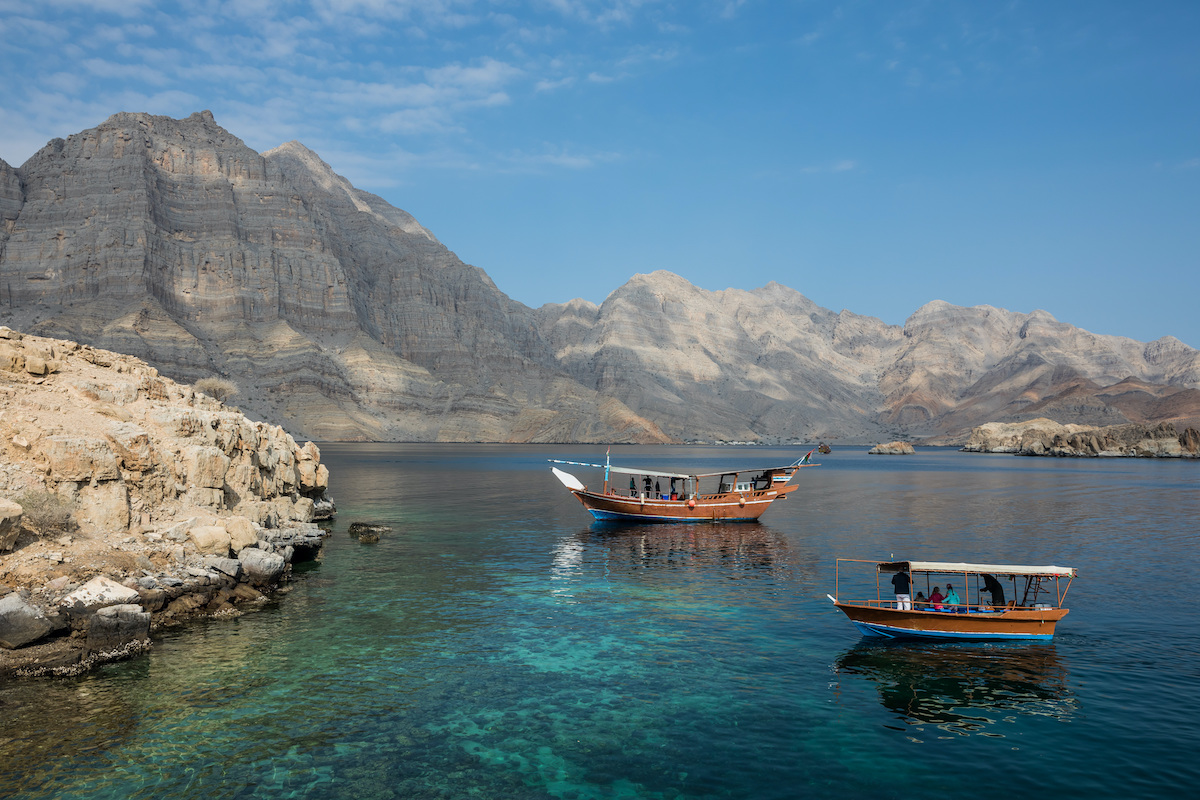 You have a good chance of spotting Indo-Pacific humpback dolphins as you enter the fjord, as they like the calm water, but are also attracted by the sound and wake of the engine, swimming with the boat as if it were a giant dolphin. The dhows anchor at nearby Telegraph Island and you are given the opportunity to swim and snorkel. If you wish, you can swim up to the island itself and climb the stone steps up to the top.
More information
Eager to start planning a trip to Oman? Take a look at our comprehensive guide: