For decades, many different organisations have supported nature conservation in the Socotra archipelago. However, such grassroots initiatives succeed only when they are requested, implemented and maintained by local communities or individuals.
One such example is the mangrove replantation plot in Ghubbah, about half an hour's drive westward from Hadiboh. Just a few years ago in this small village, the local community created a unique Socotri NGO called the Al Tamek Association for the Protection of the Mangrove Tree.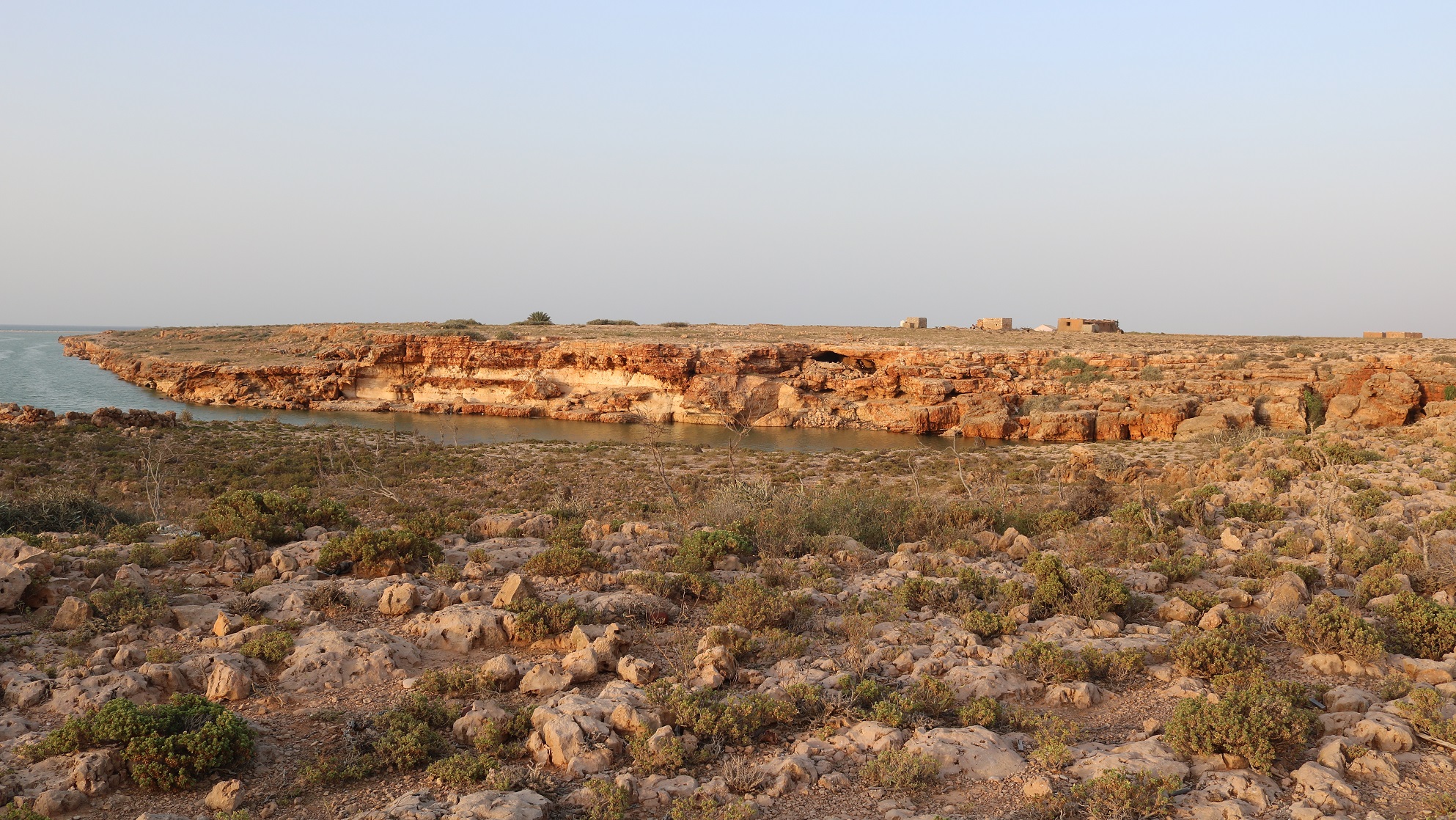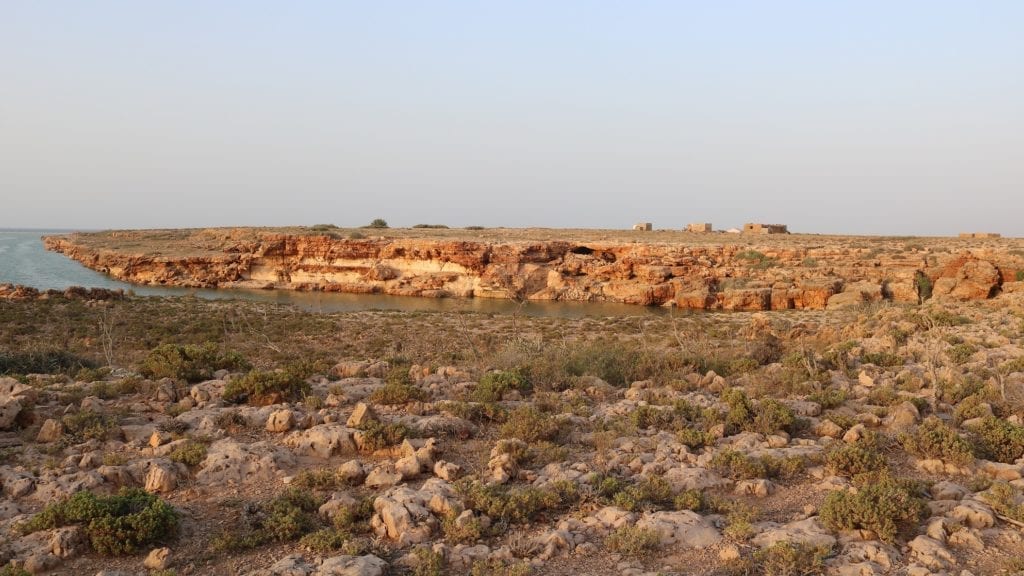 Within living memory of the village elders, stands of grey mangrove (Avicennia marina) still occurred in a few areas along Socotra's north coast, remnants of a larger abundance in different parts of the island over a century ago. Now, however, the old stands have all disappeared along the north coast, and tiny patches remain in only two small nature sanctuaries in the southwest.
The 2015 cyclones had a devastating impact on stands in the south. Mangrove ecosystems have great importance worldwide – they act as productive fish nurseries, help protect against coastal erosion, and are valuable blue carbon sinks (carbon stored in coastal ecosystems). In Socotra, they are considered as aesthetic, producing valuable wood, and play an important role in the local folklore and culture.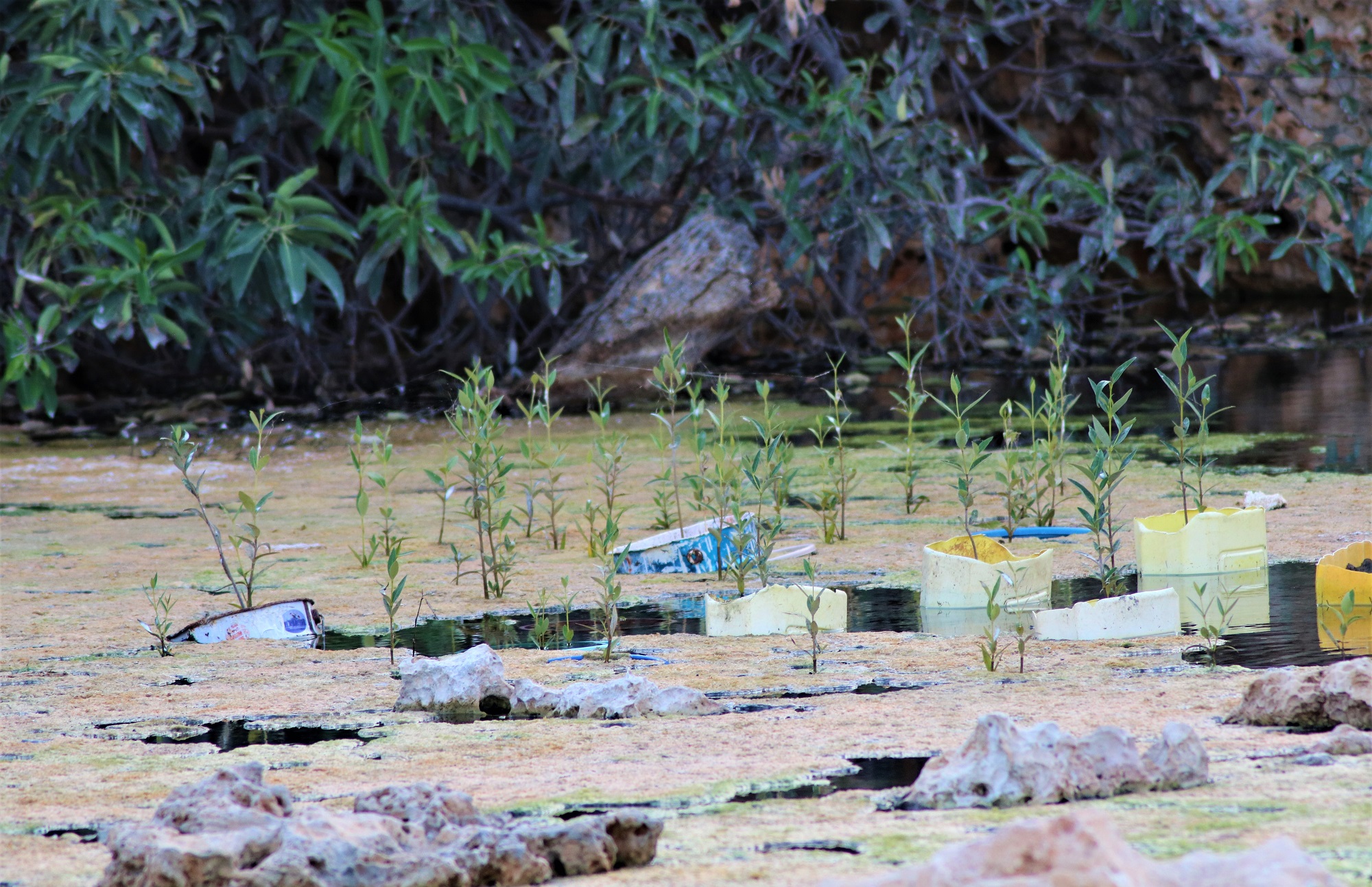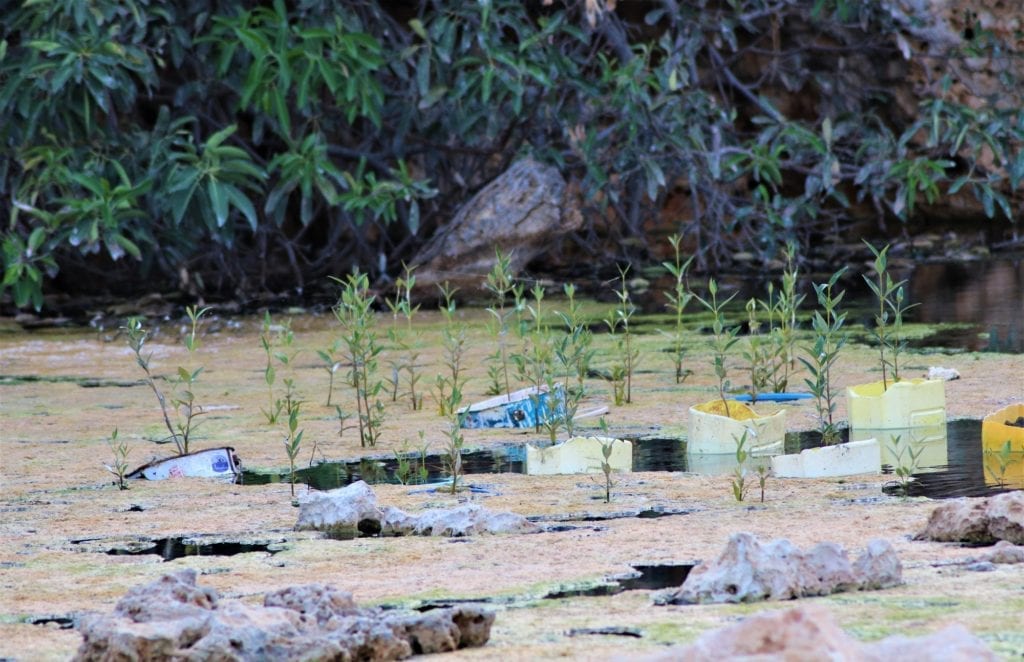 In 2017, by direct request from the Al Tamek Association, the charity Friends of Soqotra joined with the Arab Regional Centre for World Heritage and the Environmental Protection Agency in Socotra to implement the Mangrove Ecosystem Restoration and Mitigation of Cyclone Impact project. Its objective was to replant mangrove seedlings in Ghubbah, derived from the surviving stands in the southwest.
The Al Tamek Association's contribution, in a joint effort with local fishermen, children and teachers, was to protect the tiny mangrove trees from being eaten by crabs, and to build a strong fence to keep goats out. By 2019, over 80 mangrove plants, some already producing their own seeds, were growing in what is the first successful mangrove nursery in the wild on Socotra's north coast.
To the great pride of Ghubbah's population, the small trees are healthy, growing near huge ancient fallen mangrove trunks that recall the north coast's once majestic trees. The project demonstrates what can be achieved when communities, local government and international organisations communicate and cooperate together.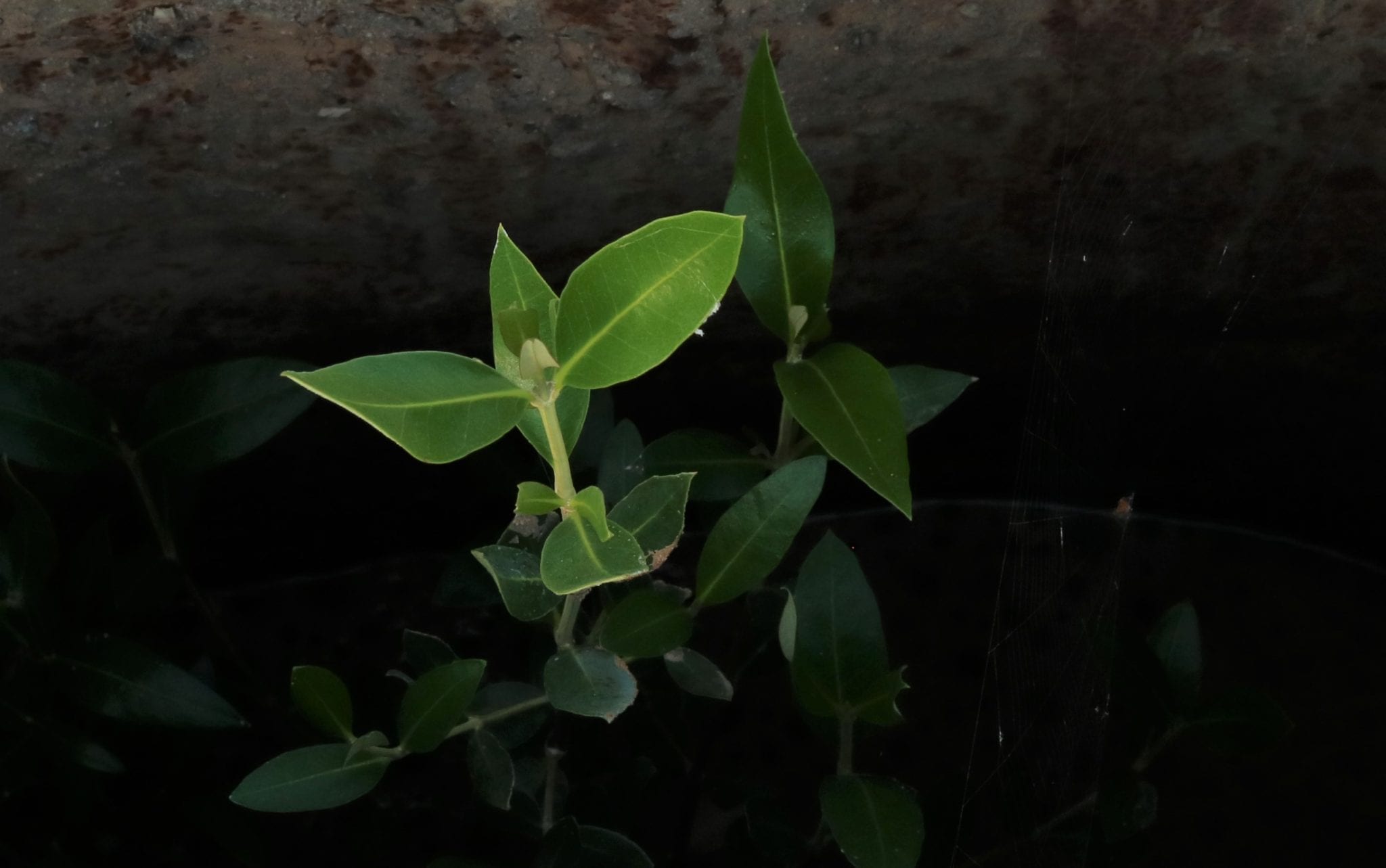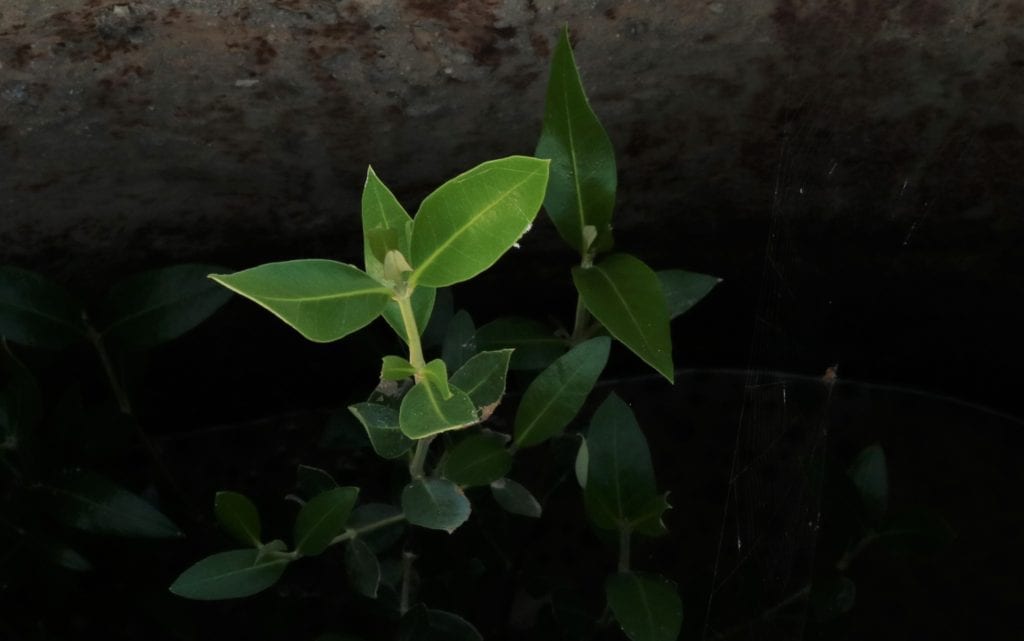 If you would like to see some beautiful small mangrove trees and meet the kind people of Ghubbah, ask your guide to contact the Al Tamek Association to arrange a visit. The Chairperson is Saleh Ahmed Abdullah Jam'an. On arrival you should go to the main village first (N12.616623, E53.766336), where someone will take you to the mangrove site.
More information
Dr Kay Van Damme is a Belgian freshwater biologist who is passionate about Socotra. He is Chairperson of Friends of Soqotra, was Science Editor of the very comprehensive Socotra: a Natural History of the Islands and Their People (2006), and has written and published many scientific papers about the islands.
To read more about the Ghubbah plantation and the Yemeni island of Socotra, read our guidebook: