The most exciting way to explore the Inner Hebrides is on foot. Though the region's craggy landscape can often be unforgiving, as paths seem to veer off cliffs and waymarkings appear few and far between, the islands' abundance of unique wildlife, fairytale landscapes and spectacular mountain views make hiking in this scattered group of islands well worth any potential treachery. With such varied topography, even less-experienced trail walkers can find themselves topping mountain summits or scrambling along a rocky shore as long as they're up for the challenge.
Out of the region's daunting number of islands and mountains, this selection, taken from my new Inner Hebrides guide, highlights some of the best routes for enjoying the archipelago's most magnificent scenery.
Beinn an Òir
Distance: 8 miles; time: 4½–6½ hours; start/end: Corran River Bridge, Jura; OS Explorer map: 355 Jura & Scarba; ///hiker.counters.downsize
The highest peak of the three Paps of Jura, a mountain trio visible from as far as Northern Ireland, Beinn an Òir attracts climbers of all levels to its summit. The mountain also appeals to the beloved golden eagle, which breeds amongst its rocky outcrops and makes it one of the best places to spot this majestic bird in the wild.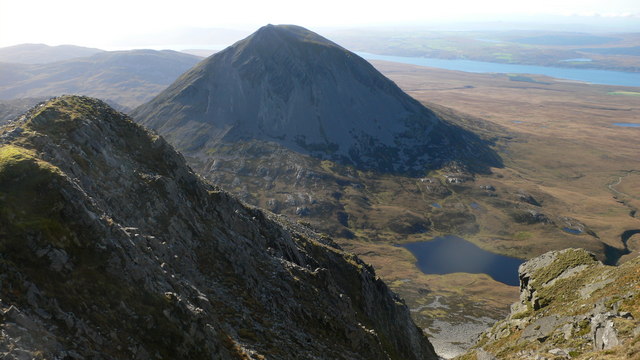 My particular recommendation for those wishing to tackle this climb is an 8-mile loop which starts and ends at the nearby Corran River Bridge. With nearly 2,500ft in elevation change, it offers a varied survey of Jura's topographical features, including views of all three Paps, and even strikes out on a beautiful plateau just before the final ascent.
Coire Dubh
Distance: 3 miles; time: 2 hours; start/end: Kinloch Castle, Rùm; OS Explorer map: 397 Rùm, Eigg, Muck, Canna & Sanday; ///cones.outs.kitten
The term 'coire' most closely translates from Gaelic to 'cauldron'. High in the mountainous interior of Rùm, Coire Dubh is a glacial feature where several small mountain streams meet and, for our purposes, is the perfect destination for a walk through Rùm's rare expanse of protected wilderness.
The best way to get to Coire Dubh is to take a short loop starting and ending at Kinloch Castle. Though only 3 miles, this route boasts both coastal and mountain views, crystal-clear pools, an evergreen forest, an impressive canyon, herds of red deer and, if one is lucky enough, perhaps even a sighting of the famous golden eagle.
Ben More
Distance: 5¾ miles; time: 6 hours; start/end: Dhiseig, Mull; OS Explorer map: 375 Isle of Mull East; ///wizards.woodstove.pipes
From the summit of Ben More, there is no other place in the Inner Hebrides from which you can see the whole region so clearly. At its peak, this Munro, nestled near the centre of Mull, boasts spectacular views of the rest of the island, as well as nearby Islay, Jura and Skye, and even as far as Ireland if the weather is clear enough.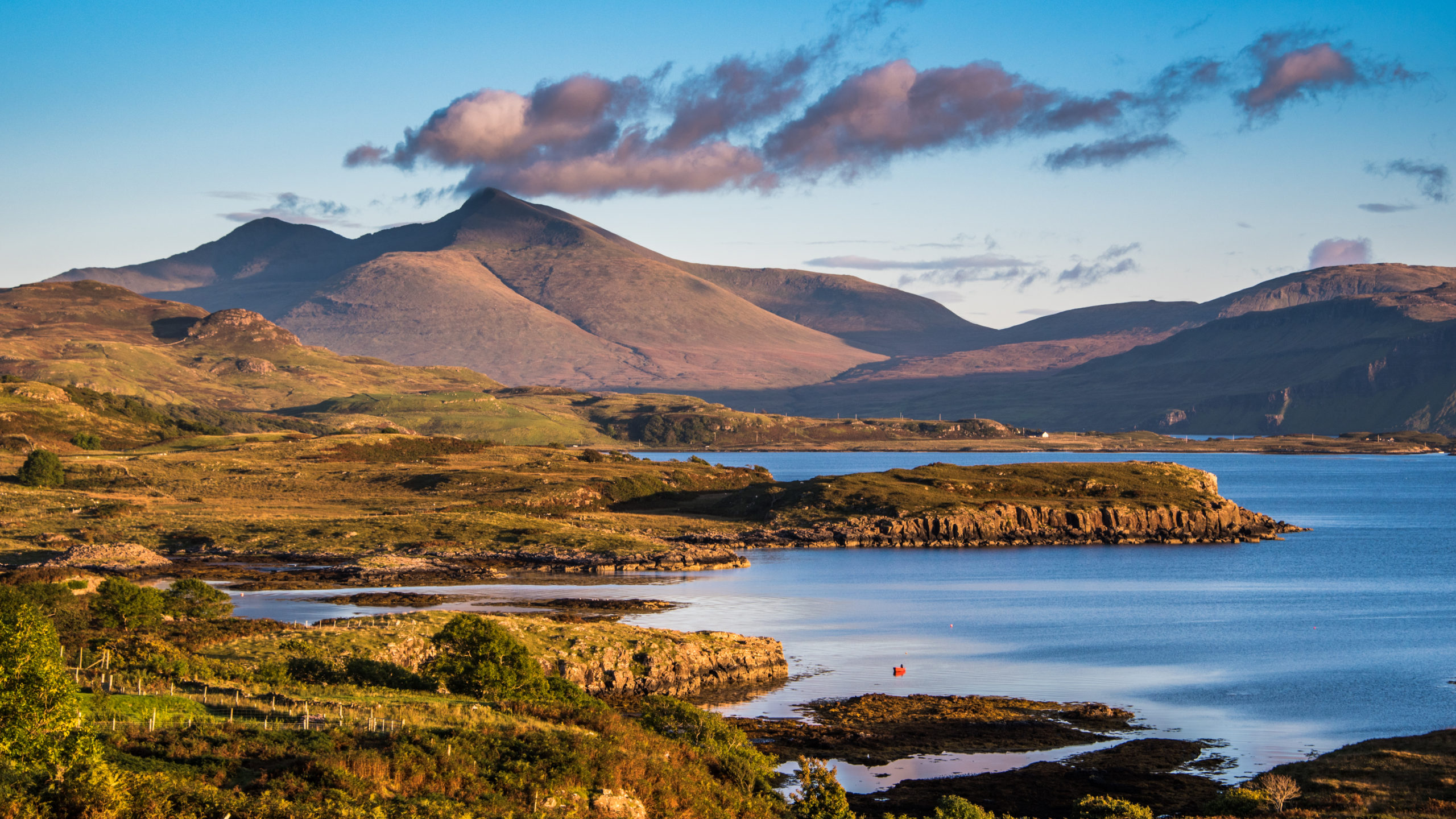 Though just under 6 miles, this route's 3,100ft in elevation change makes it an all-day affair, and one only truly rewarding in clear weather, as fog and cloud cover can obscure the magnificent panoramas at the top. On a clear day the ascent is relatively straight-forward, and well worth the excursion for the reward of its unparalleled views.
Quiraing loop
Distance: 4 miles, or 6½ miles with extension; time: 3 hours, or 4 hours with extension; start/end: Viewpoint car park at the summit of the minor road between Staffin and Uig, Skye; OS Explorer map: 408 Skye – Trotternish & The Storr; ///elbowed.hedgehog.including
This Skye hotspot, so popular its car park has recently been expanded, is a favourite with photographers for its variety of unique rock formations. Weaving around natural spires, pinnacles and crags, my preferred Quiraing trail loop also provides beautiful views of the surrounding lochs, valleys and nearby summits, taking in all this unique landscape has to offer.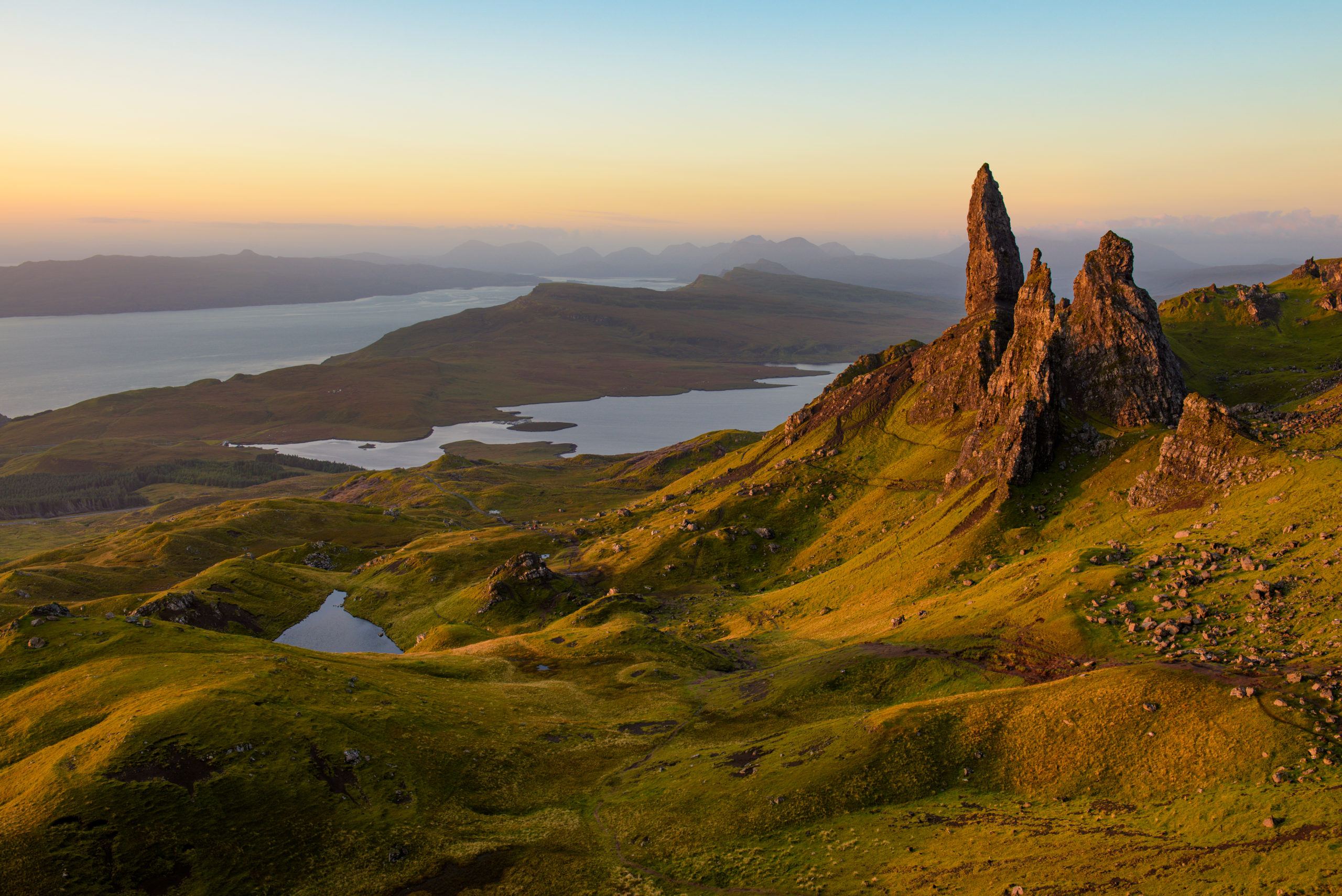 While this route can be deceptively treacherous, with strong winds, boggy footing and an often unclear path that occasionally weaves dangerously close to the cliff edge, it remains immensely popular with Skye trail walkers; a conglomeration of natural beauty, these rock displays are quite unlike anything else found in the Inner Hebrides.
Coire Lagan
Distance: 6 miles; time: 4 hours; start/end: Glenbrittle campsite, Skye; OS Explorer map: 411 Skye – Cuillin Hills; ///honey.agency.reclaim
A walk to Coire Lagan takes you right up into Skye's Black Cuillins, arguably the UK's most dramatic mountain range. Equal parts challenging and rewarding, this 6-mile route boasts impressive craggy Munro views and allows hill walkers to indulge in the spectacular landscape, without needing the mountaineering experience required for some of its more treacherous trails.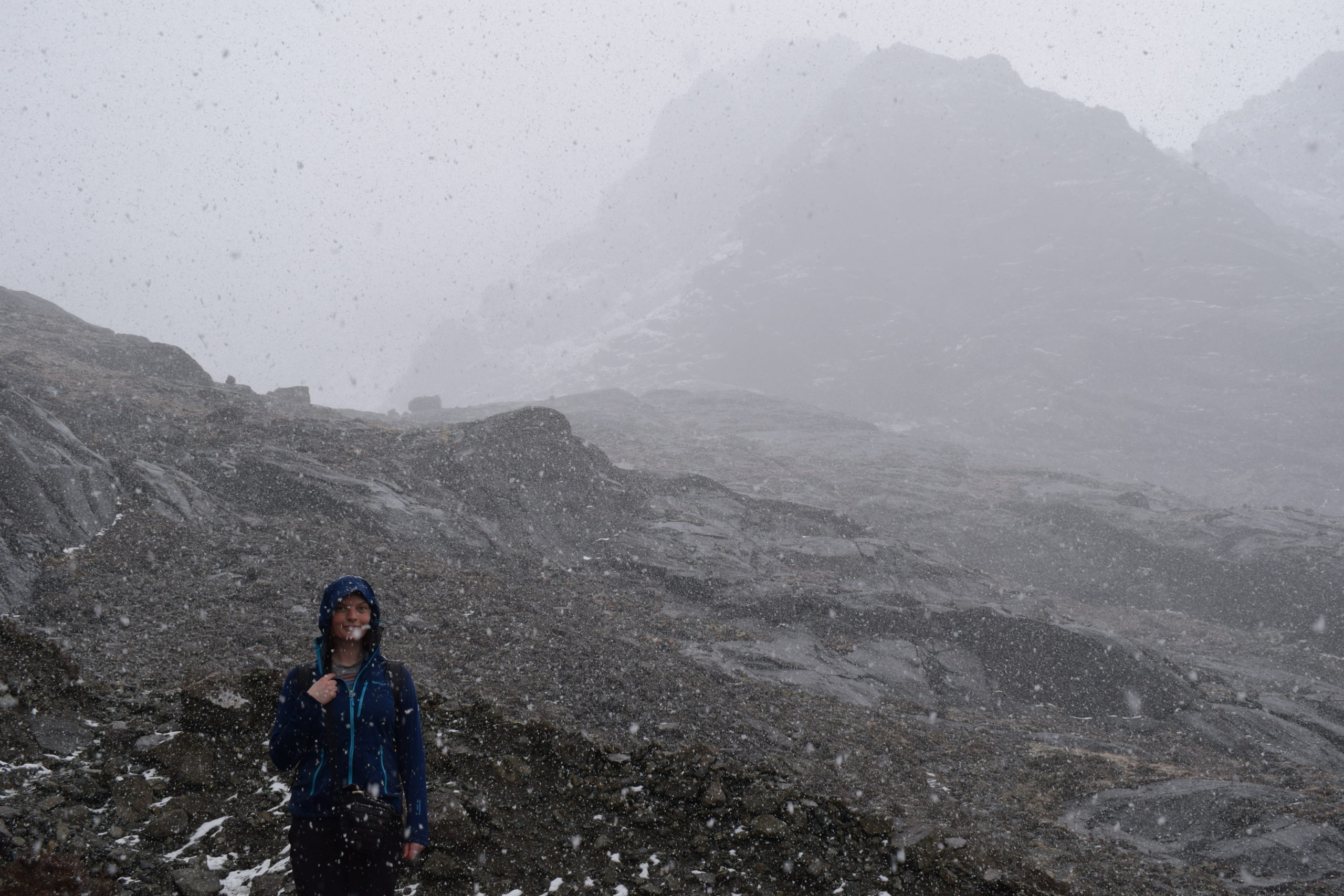 Overcoming the walk's trickiest part, a clamber up the rocks between waterfalls, you'll find yourself in the coire's bowl, a hollow surrounded by an amphitheatre of Munros.
More information
Discover even more walks and natural features to be explored in our Inner Hebrides guide: