It's no secret that Britain is packed with birdwatching potential, with avian attractions to delight even the most serious of birders. And, if get your timing just right, you'll likely witness a spectacular wildlife show that exceeds even your wildest expectations.
So, to help you plan your next ornithological adventure, we've picked out the best birdwatching spots the British Isles has to offer, from nature reserves and woodlands to wetlands and coastal islands.
Wendover Woods, The Chilterns
Managed by Forestry England, this 800-acre open access woodland site is teeming with birdlife. Most notable is the colony of firecrest that remains here. Follow the 2.8 mile Firecrest Trail to see (or hear) Europe's smallest bird and – during the spring – enjoy the bluebells.
As you walk not only through the woodland but the Chilterns in general, a piercing whistling sound may cause you to look up and catch sight of a bird which is now a symbol of the area: the red kite. You'll recognise it easily not only from the sound, but by its russet body, white head, forked tail, yellow legs and red wings with white patches on the underside, and a wingspan of just over five feet.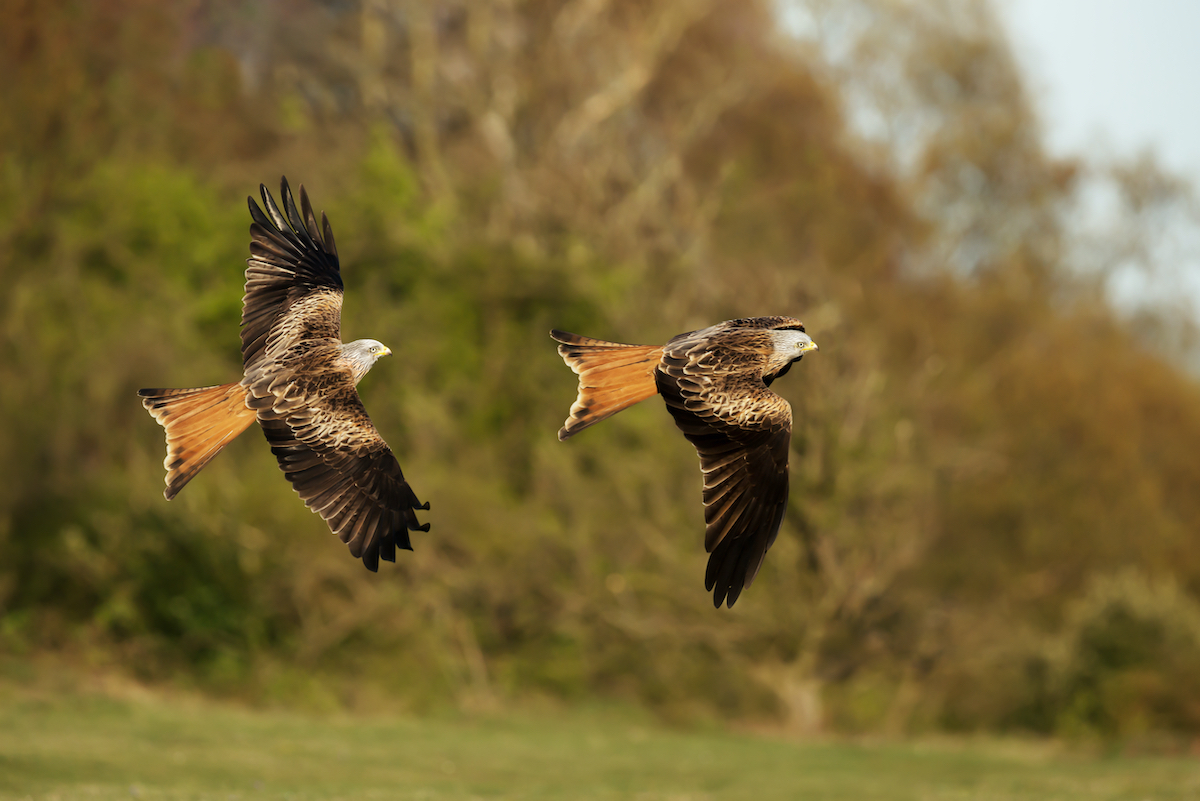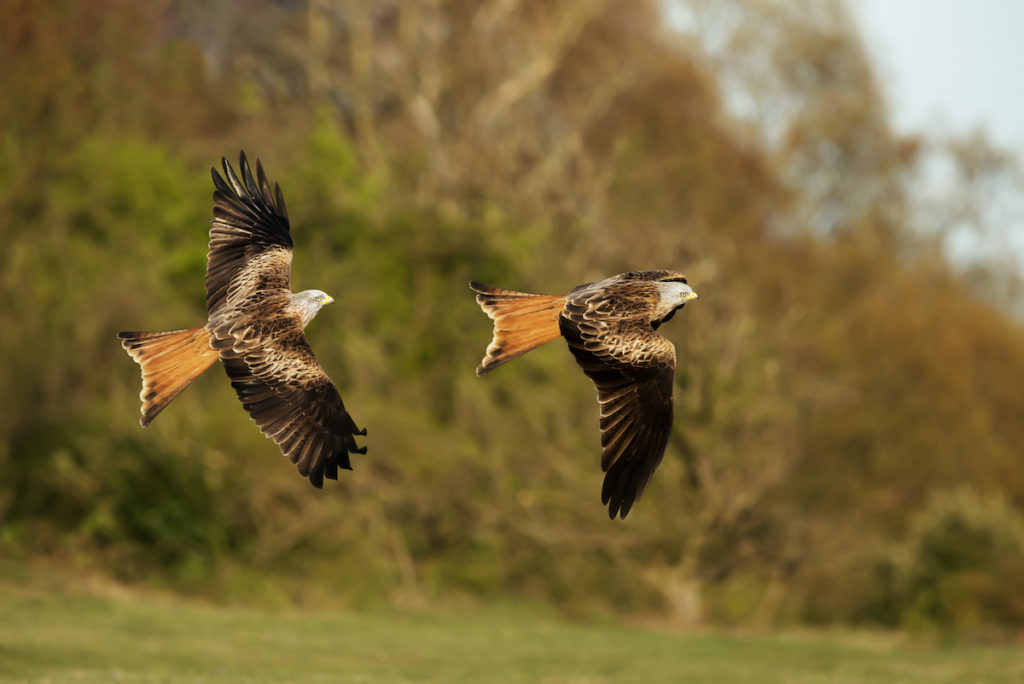 At the end of the 19th century, red kites were extinct in England, having been hunted down in the belief that they killed larger animals such as lambs. To restore their presence, the Royal Society for the Protection of Birds and English Nature, now Natural England, imported kites from Spain between 1989 and 1994, with breeding starting in 1992. There may now be 1,000 breeding pairs or more – the programme has been so successful that chicks have been relocated to the North East and to Scotland to aid their reintroduction there.
Exe Estuary, Devon
Stretching south from Exeter, the broad Exe Estuary is a haven of birdlife, nature reserves, easy trails for cyclists and walkers, and exceptional views across the water. During winter, wildfowl crows into the estuary to feed – look out for huge flocks of widgeon and graceful pintail ducks, as well as black-tailed godwits and shoveler ducks.
The ace in the pack, however, is the avocet and you have a good chance of seeing some in the winter (in spring they go to East Anglia and the Netherlands to breed).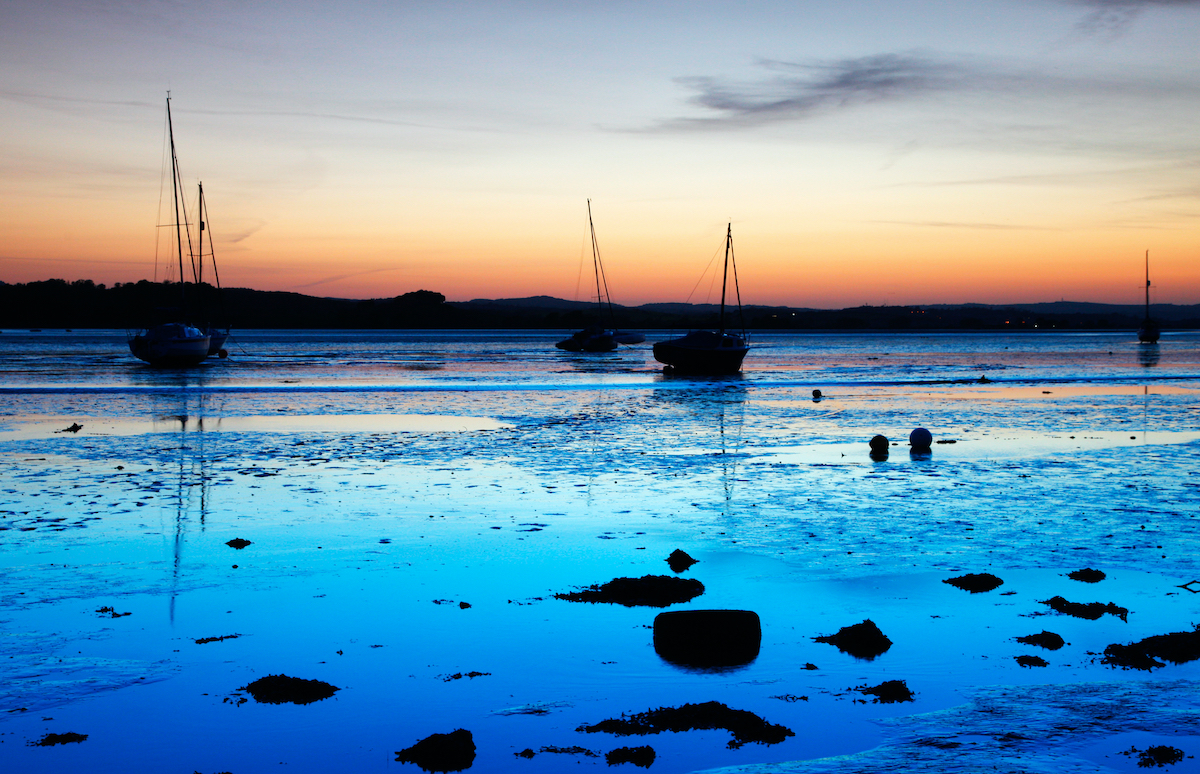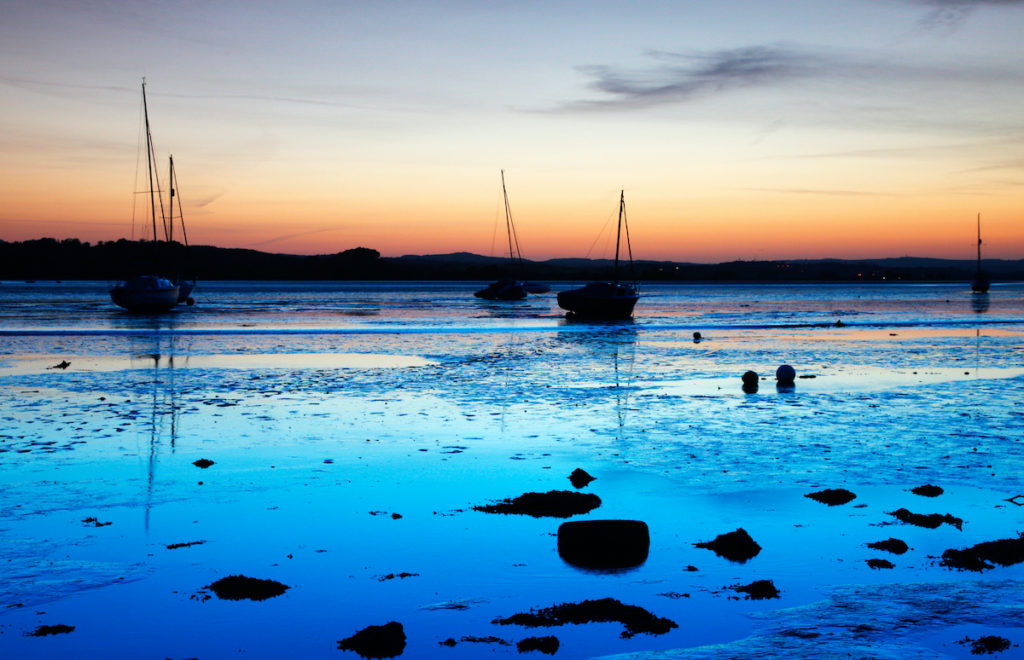 The RSPB has four reserves along the estuary: Bowling Green Marsh, the evocatively named Old Sludge Beds, the extensive and accessible Exmouth Local Nature Reserve and Exmouth's smaller Maer Reserve. The Exe Estuary Management Partnership has some excellent online leaflets, providing maps and details of walks, birds and places of interest.
Farne Islands National Nature Reserve, Northumberland
From the moment you step ashore, you'll see puffins crash-landing with beaks stuffed full of sand eels, terns wheeling in the sky or spearing fish from the sea, cormorants sitting proud on their castles of dried seaweed, and guillemots guarding rock stacks painted white with guano. There is no other wildlife experience quite like this anywhere else in Northumberland.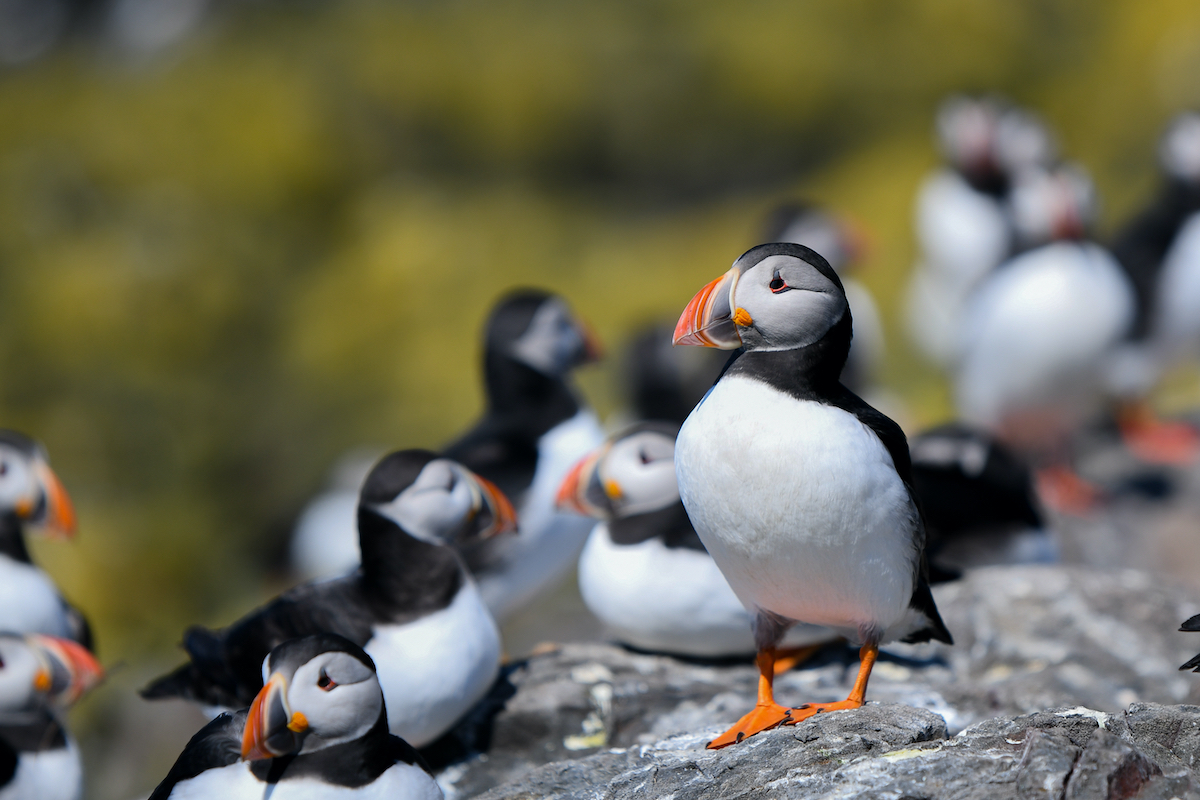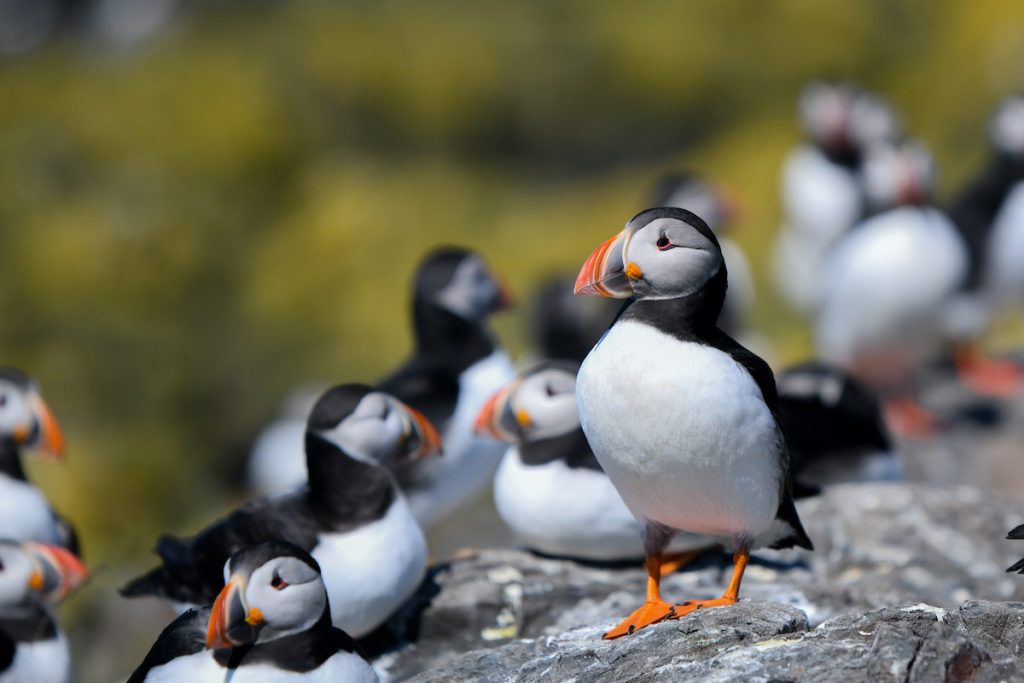 Boardwalks guide visitors on a half-mile long round-island walk. Tens of thousands of puffins nest here in burrows they dig themselves (not old rabbit burrows as is sometimes thought), while razorbills, kittiwakes and guillemots lay their eggs on the columnar sea-facing rocks. Sea campion covers much of the ground that isn't bare rock.
Minsmere RSPB Nature Reserve, Suffolk
Minsmere is well known, a flagship reserve established in 1948 with year-round interest in its pools and reedbeds. The Suffolk reserve is a popular place with both twitchers and beginner birders. Two circular trails around the reserve take you through a variety of habitats, and some of the seven hides are accessible to wheelchairs.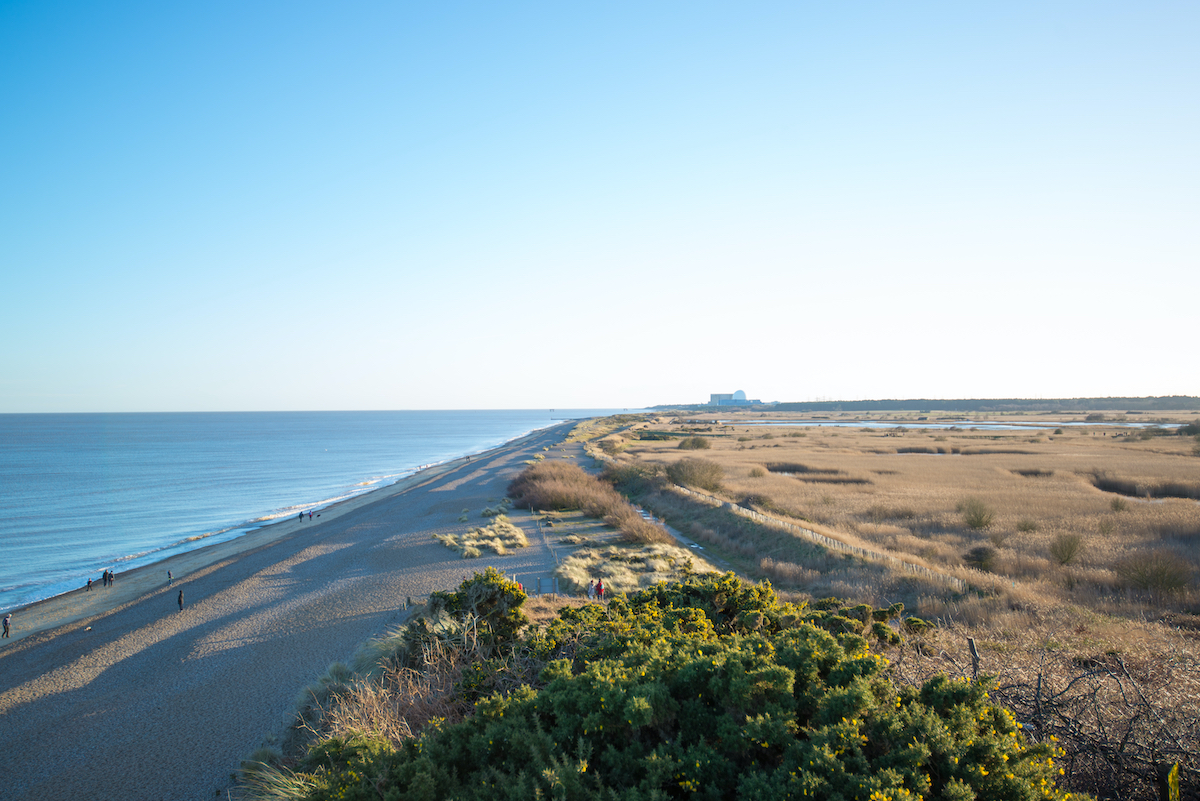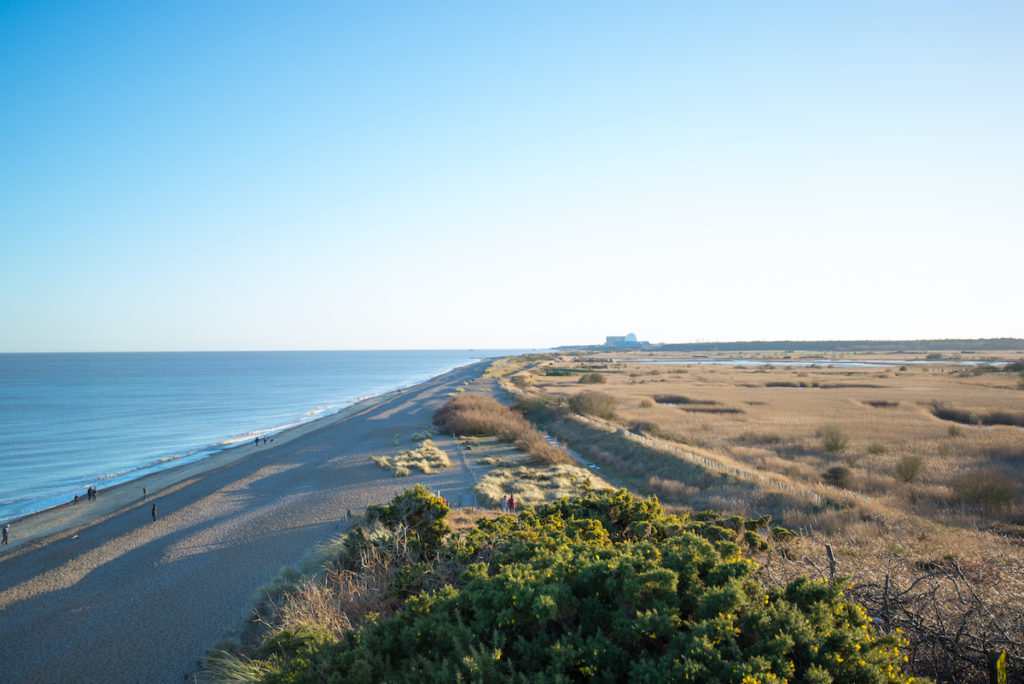 Typical reedbed species such as bittern, marsh harrier and bearded tit are all present and it's pretty hard to miss the elegant black-and-white avocets that grace the ponds here. You are far more likely to hear a bittern – a deep 'boom' reminiscent of a distant foghorn – than see one.
Rùm and Mull, Inner Hebrides
There is only one contender for the title of the Inner Hebrides' most famous bird: the white-tailed eagle. Following six decades of absence from the UK, the island of Rùm was selected as the location for a groundbreaking reintroduction programme. Not only did this return the 'flying barn door' to the country, but it has also boosted the local economy: eagles are thought to contribute £5 million annually to the coffers in Mull.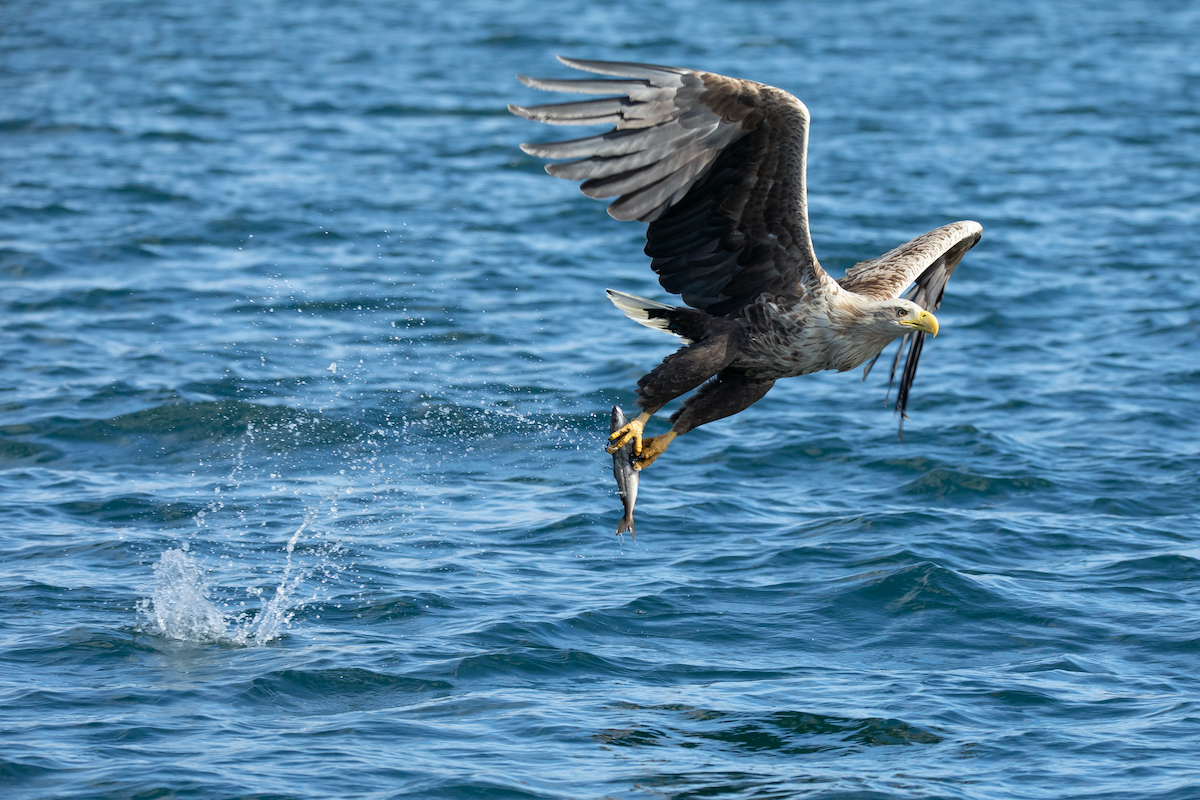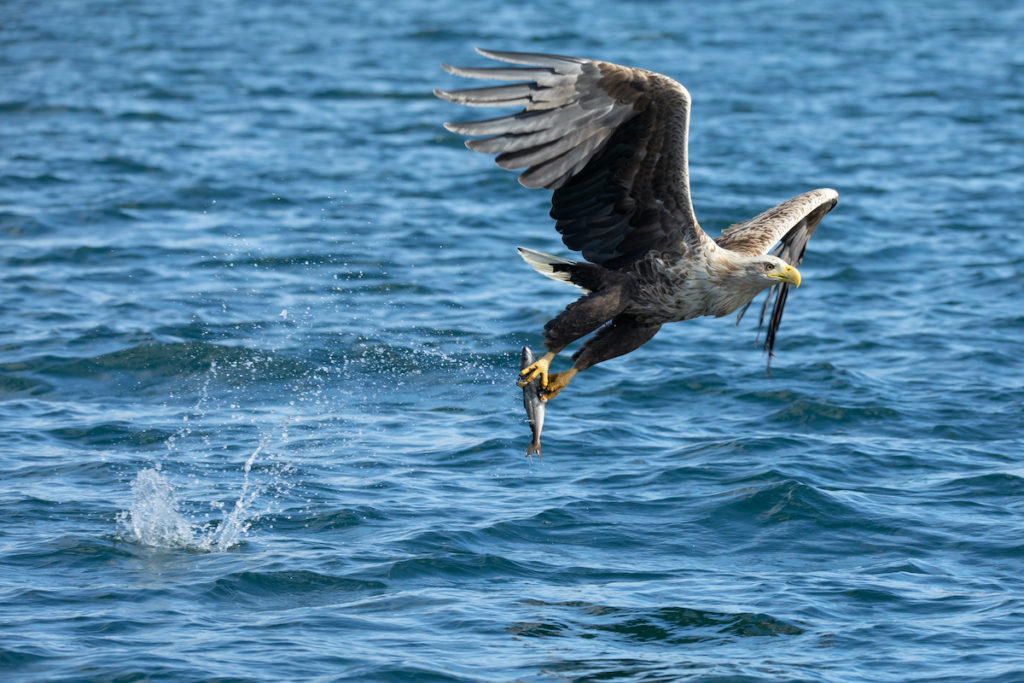 You have a chance of spotting a 'sea eagle' along the coastlines of both Rùm and Mull, but the latter is likely your best bet. Loch na Keal is an excellent spot: eagles sit for hours on Scarisdale Rocks. Mull is also one of the best islands for spotting the golden eagle. Seeing this large raptor, which looks longer winged and longer tailed than its heftier relative, typically involves scanning the skyline through binoculars. Sometimes you might be lucky enough to see both white-tailed and golden eagles flying together.
Snettisham RSPB Reserve, Norfolk
The beach here is enormous – wide and spacious – but the Norfolk village of Snettisham is just as well known for its RSPB reserve. Both lie away from the village, around two miles to the west. At the shoreline, the tide can go out for miles here, leaving a vast area of mud and sand, ideal for feeding birds and games of cricket.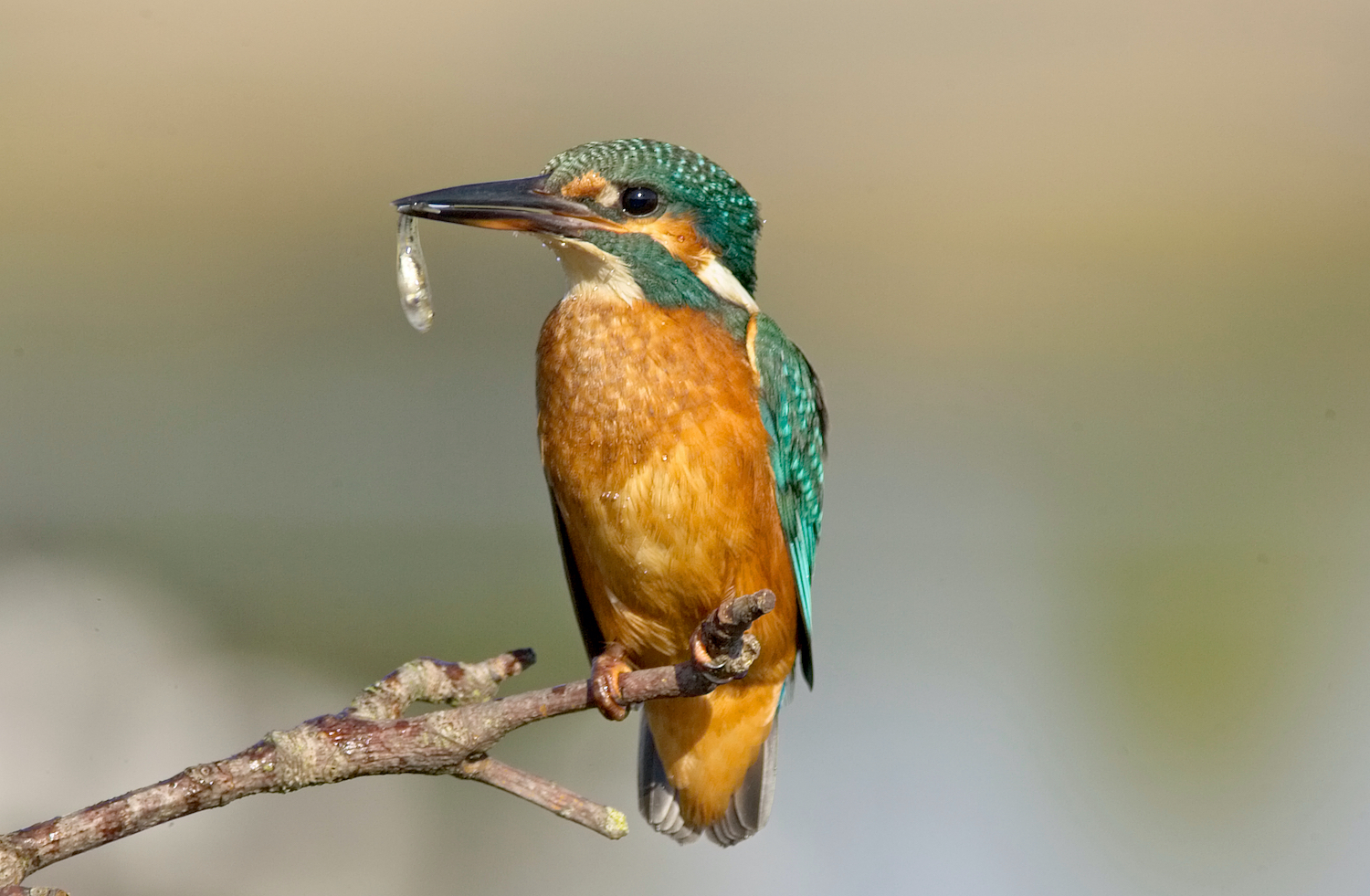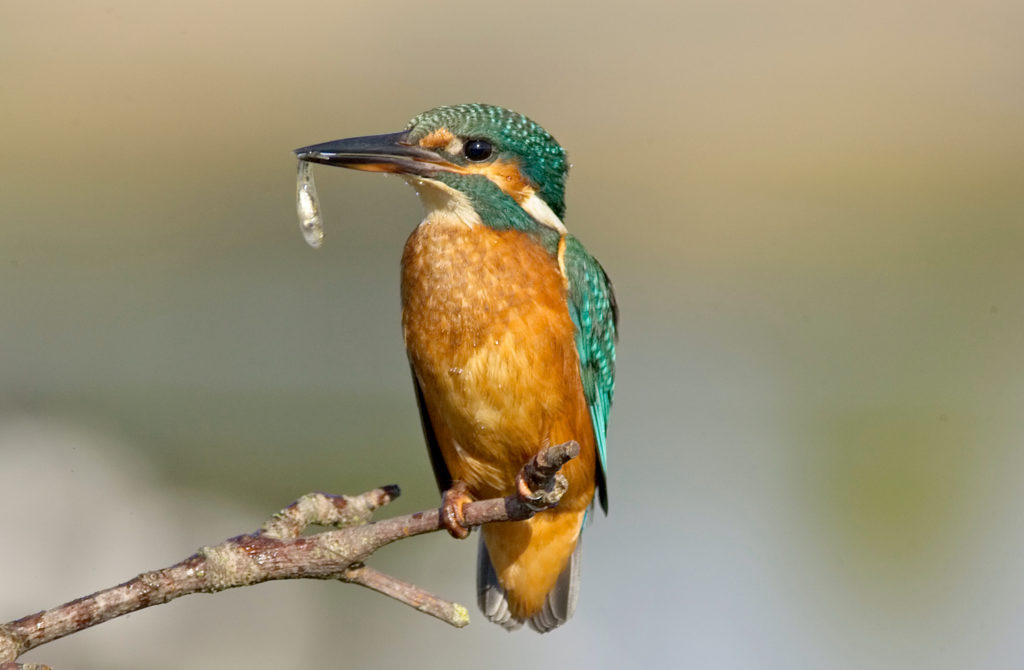 The RSPB reserve here really comes into its own during the autumn and winter months when high tides push tens of thousands of waders up on to the shoreline. The higher the tide, the easier it is to see the birds. Low tides require binoculars and an aptitude for identifying indeterminate blobs in the distant mud. Be aware that it is a fairly long walk from the RSPB car park to the reserve, but there's plenty to look for in the reeds along the way.
WWT Caerlaverock Wetland Centre, Dumfries and Galloway
WWT Caerlaverock is, in our view, one of the absolute highlights of Dumfries and Galloway. If you have an ounce of interest in wildlife, or simply in being outdoors in a beautiful place, a visit here is a must.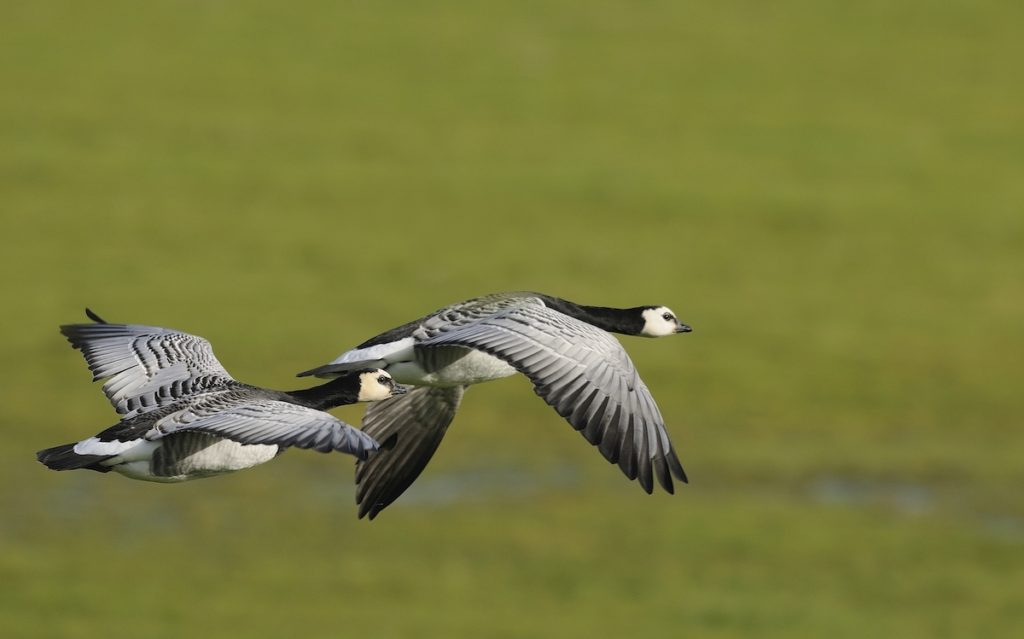 The name Caerlaverock is derived from the old Scots for a skylark – a laverock – thus Caerlaverock is either 'castle of the lark' or 'lark's nest'. No surprise then that every year there are over 300 pairs of skylarks here.
WWT manages the saltmarsh part of the larger Caerlaverock National Nature Reserve: 1,500 acres of mainly saltmarsh and goose grazing fields. It's an international place, with connections around the world. In winter the Icelandic and Norwegian flags are flown, the former for the whooper swans and the latter for the barnacle geese, for it is to the Solway coast each year that the entire population – all 40,000 of them – returns from Svalbard, around 10,000 of which are usually to be found in the WWT reserve.
Bempton Cliffs Nature Reserve, Yorkshire
Seven or eight species of bird breed on the chalk cliffs of Bempton, most feeding on small fish, sand eels and sprats. Kittiwakes and guillemots are the most numerous and nest on ledges high on the most vertical sections of cliff with gannets and razorbills preferring the lower sloping sections.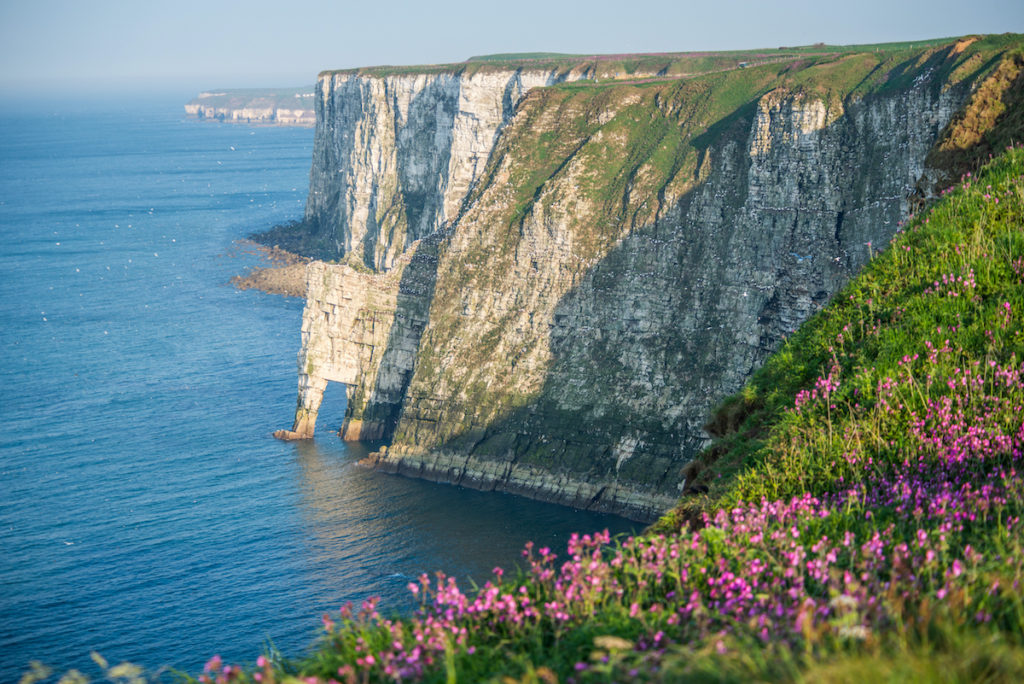 If you fancy a boat trip to see, hear and smell the birds of Bempton Cliffs and the nearby Flamborough Head Nature Reserve, there are a few options but being afloat is not the only way to experience the birds of course. You can see them with a good pair of binoculars from the beaches at North Landing and South Landing or from the clifftop path looking down. The RSPB have some excellent viewing points at the top of Bempton cliff.
North Ronaldsay, Orkney
North Ronaldsay is widely regarded as one of the UK's best places to watch migratory birds. The reasons are simple: location and habitat. Positioned in the far north of the Orkney archipelago, the island is firmly on migration routes and landfall here acts as a vital staging post in spring for birds heading north to Iceland, Greenland and Scandinavia; in autumn, there is an astonishing change of shift as these birds all head south to escape the Arctic winter or are shunted westwards by winds emanating from Asia. In between, the island plays host to many species embarking on the race to breed.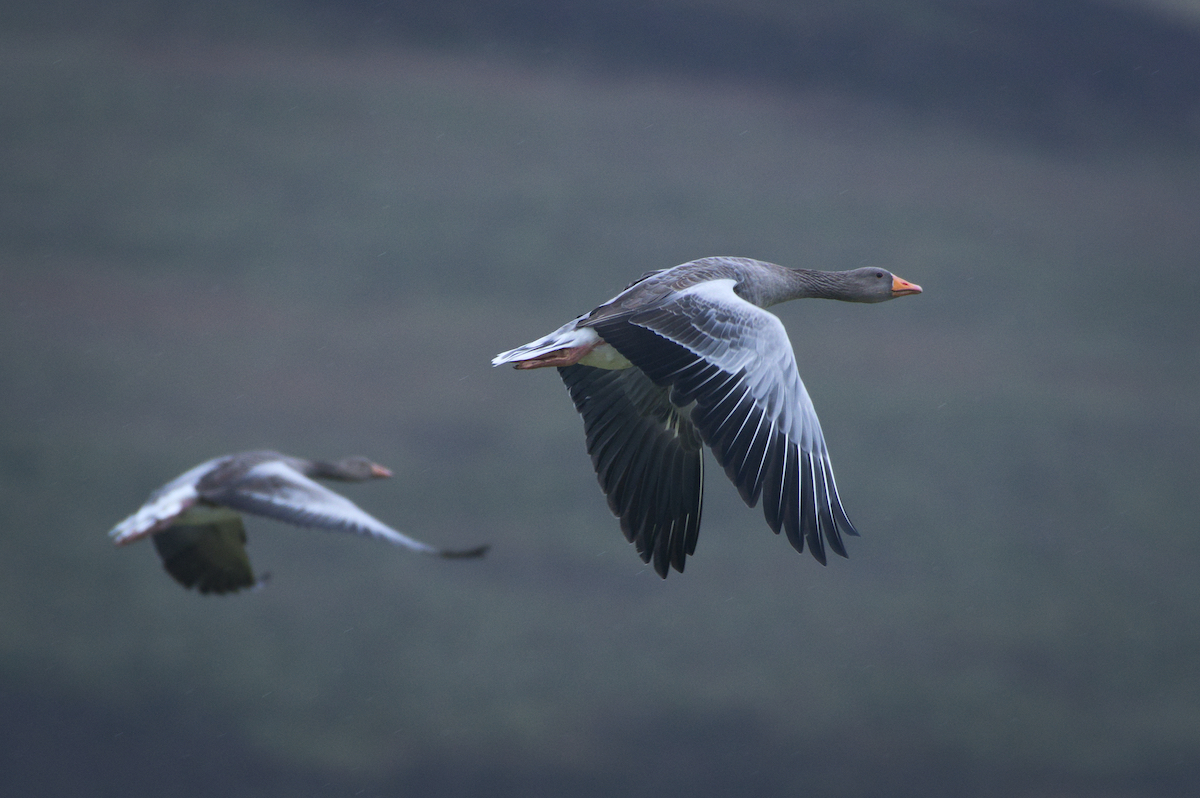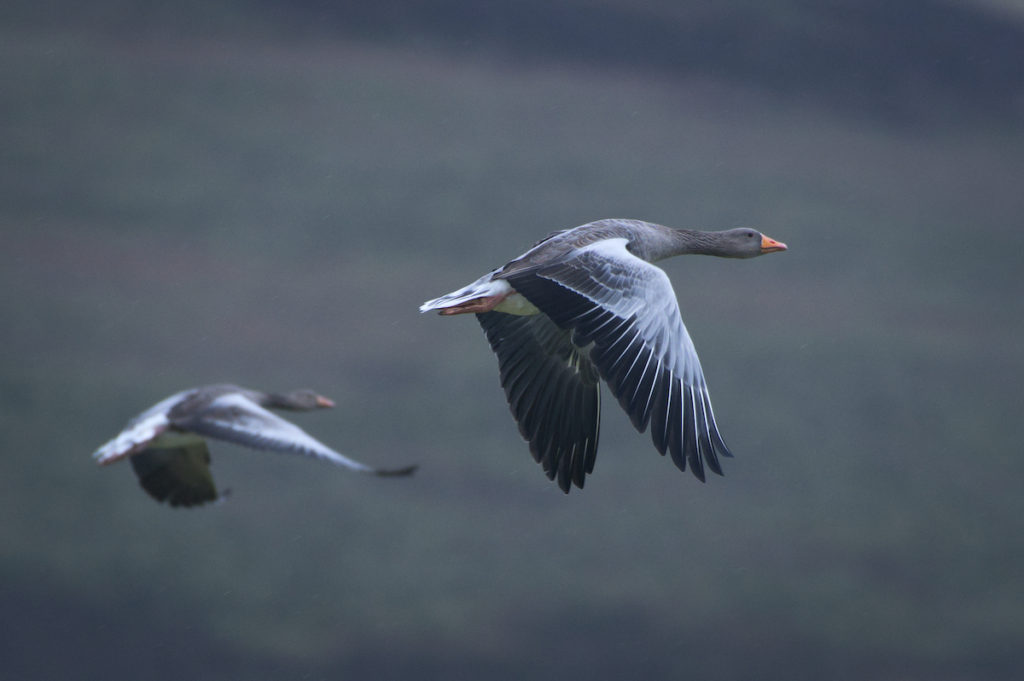 Herons and whooper swan can be spotted as well as more than a thousand wintering greylag geese. Wrens thrive in the drystone walls, while rock pipit, wheatear and starling breed in gaps between the dyke's stones. Raptors include kestrel, hen harrier and buzzard, while short-eared and long-eared owls prey on wood mice.
Perhaps surprisingly, the island also plays temporary host to many African migrants, from pied flycatcher to garden warbler. Some stay to breed: swallows are doing increasingly well here, with 25 pairs typically nesting.
Shapwick Heath National Nature Reserve, Somerset
Designated a National Nature Reserve in 1961 and covering an area of some 500 acres in the very heart of the Somerset Levels, Shapwick Heath is the flagship reserve of the Avalon Marshes complex.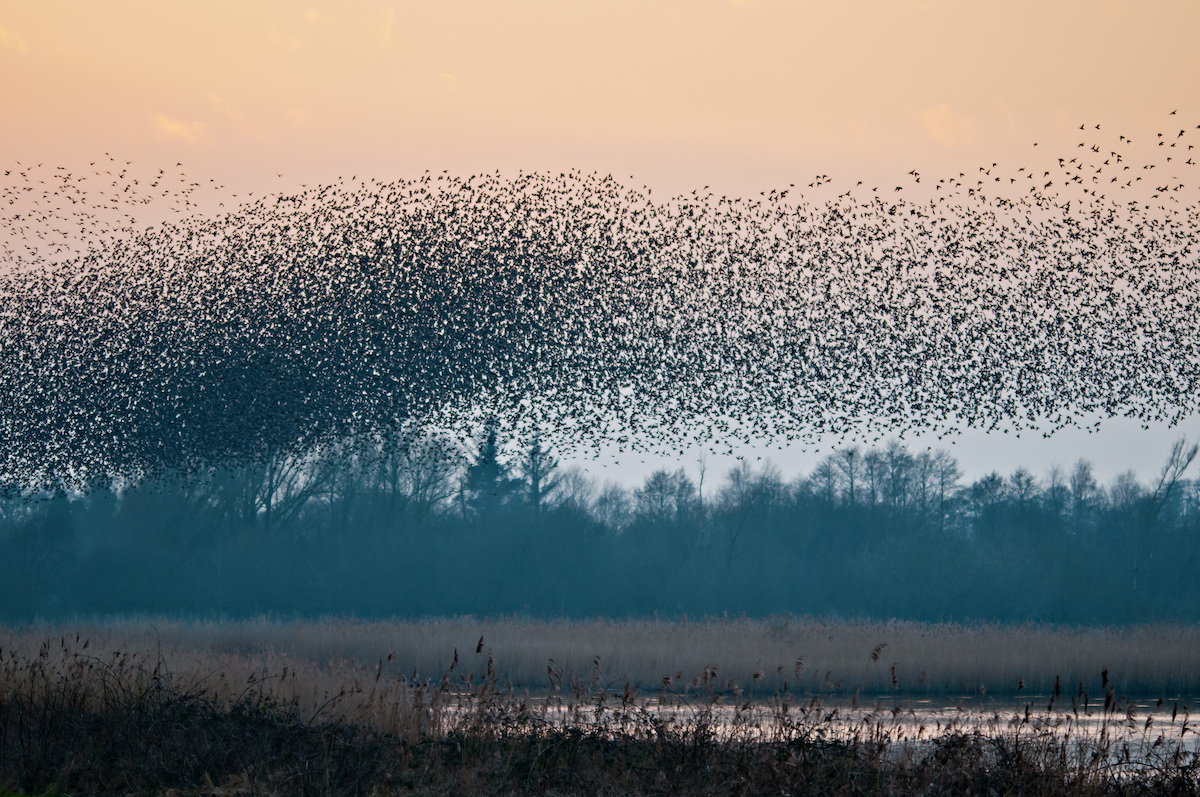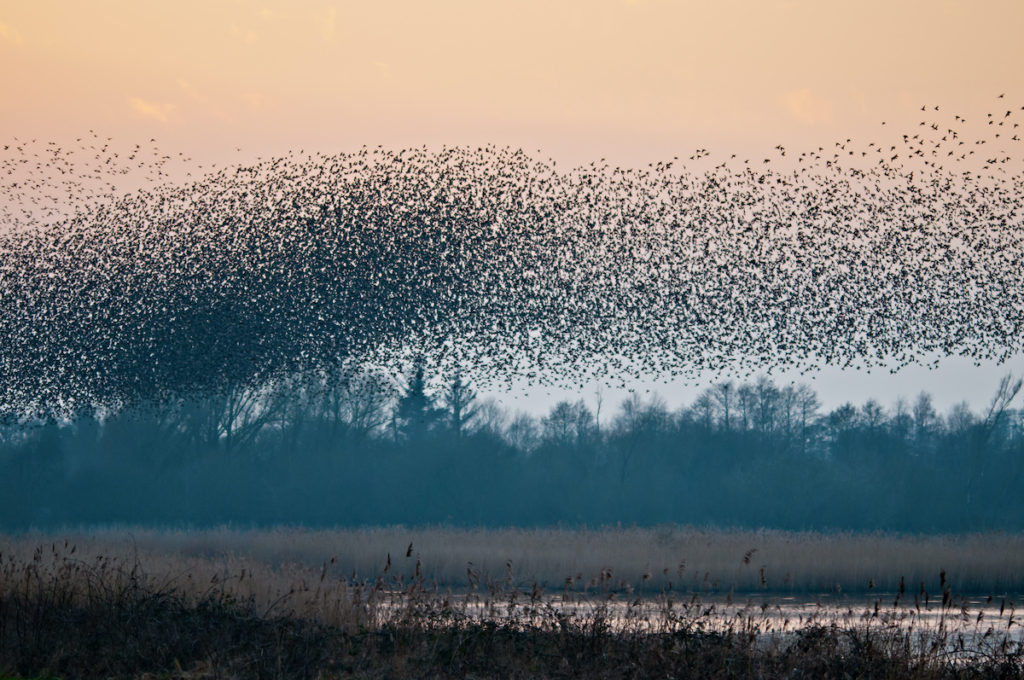 A vast patchwork of reedbeds, lakes, ditches, wildflower meadows and wet woodlands, the reserve is teeming with brilliant wildlife. This includes over 60 species of birds, bitterns, great egrets and marsh harriers among them. For many though, Shapwick is synonymous with the spectacular murmurations. 
WWT Martin Mere Wetland Centre, Lancashire
If ever a wildlife site warranted a full-day visit, it is Martin Mere. One of the Wildfowl and Wetland Trust's premier protected areas, this was England's largest lake until drained in the 19th century. Nowadays, assiduous management has created seasonally flooded grasslands, lakes and scrapes. Wildfowl winter here in huge numbers. Astutely positioned hides offer mind-blowing views: bring your camera.


Top billing goes to nearly 2,000 whooper swan – imposing birds with bills like roman noses – with the odd Bewick's swan mixed in. Early February sees 10,000 pink-footed goose roosting on the reserve, many of which graze the fields by day. Among thousands of wigeon and teal, savour several hundred pintail, an elegant duck that is elongated at both ends.
Skomer Island, Pembrokeshire
Lying just off the Pembrokeshire coast, Skomer is a small island of 300ha. As you approach by boat, you realise that the sea surface is bristling with auks. Dense rafts of puffins, guillemots and razorbills slick the water, species intermingling as they rest between foraging trips. The boat scores through the sea, prompting auks to fly up and buzz past, their parting gift a wee wake of white water – a by-product of gaining momentum for take-off.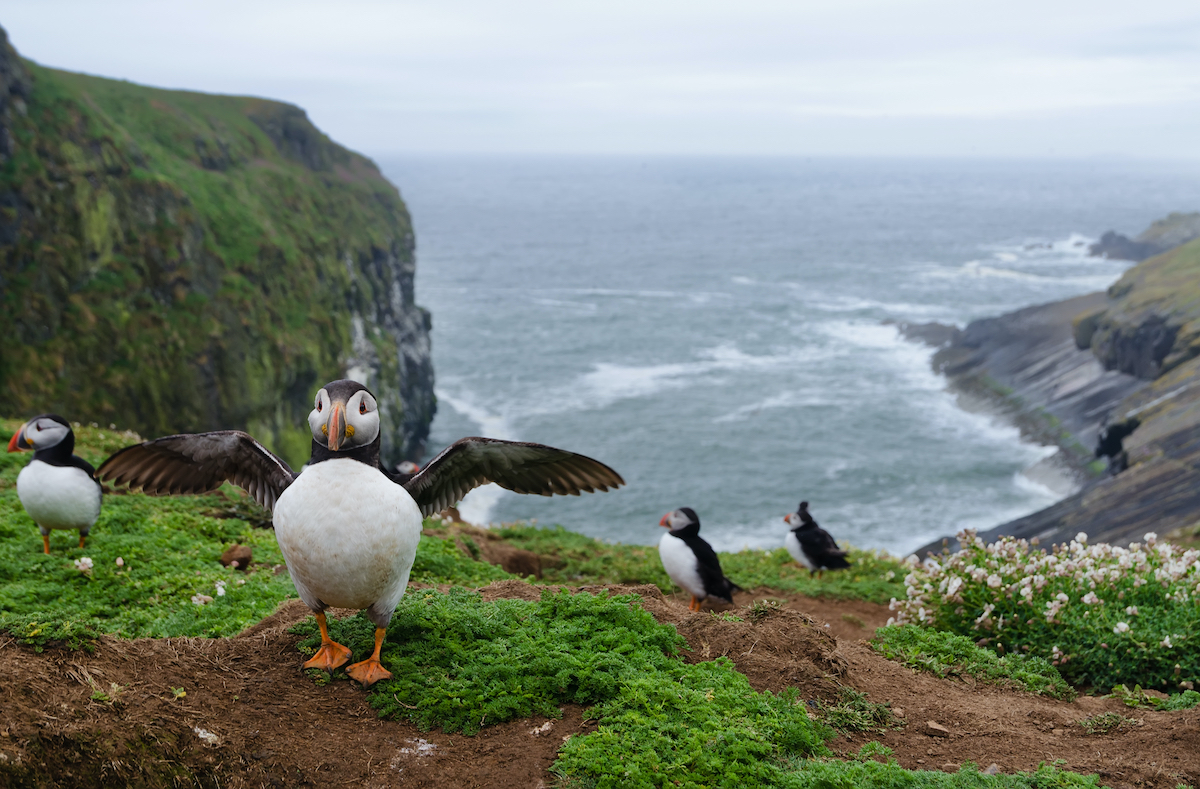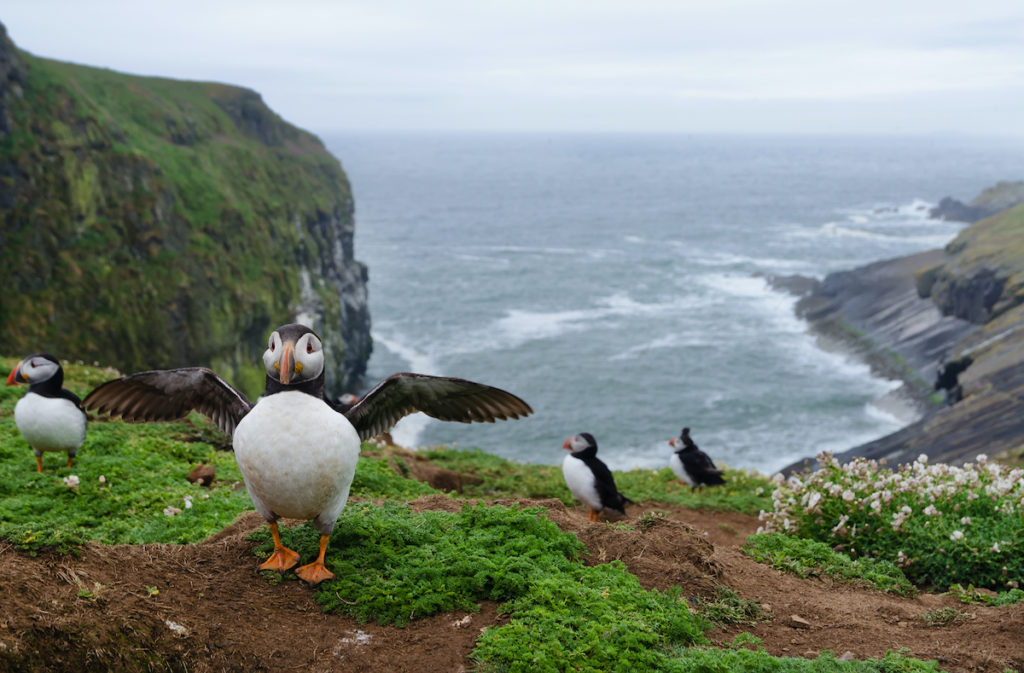 Skomer's circumference comprises seacliffs, and seacliffs mean seabirds. Fulmar, kittiwake and guillemot cram onto the sheer, north- facing bluffs of The Wick. Escarpments opposite are home to puffins – thousands of them. Twee though the local nickname of 'Pembrokeshire parrots' may be, it certainly captures the puffins' comical essence with its parody of a bill, clown-like leer, excessive mascara and jaunty gait.
Isles of Scilly, Cornwall
The Isles of Scilly, plonked in the North Atlantic some 40km off the Cornish coast, are a magnet for lost birds. The reason is simple: location, location, location. The 140 islands form the first British landfall for New World vagrants that have been carried east by strong winds – and the last terra firme for those oriental oddities that have overshot the English mainland.
Mid-October is prime time to see migrant birds from all points of the compass and if you depart mainland Cornwall by water rather than air, your journey unlocks the adventure. Crossing open ocean gives you a chance of seeing seabirds such as shearwaters and grey phalarope (a remarkable marine wader).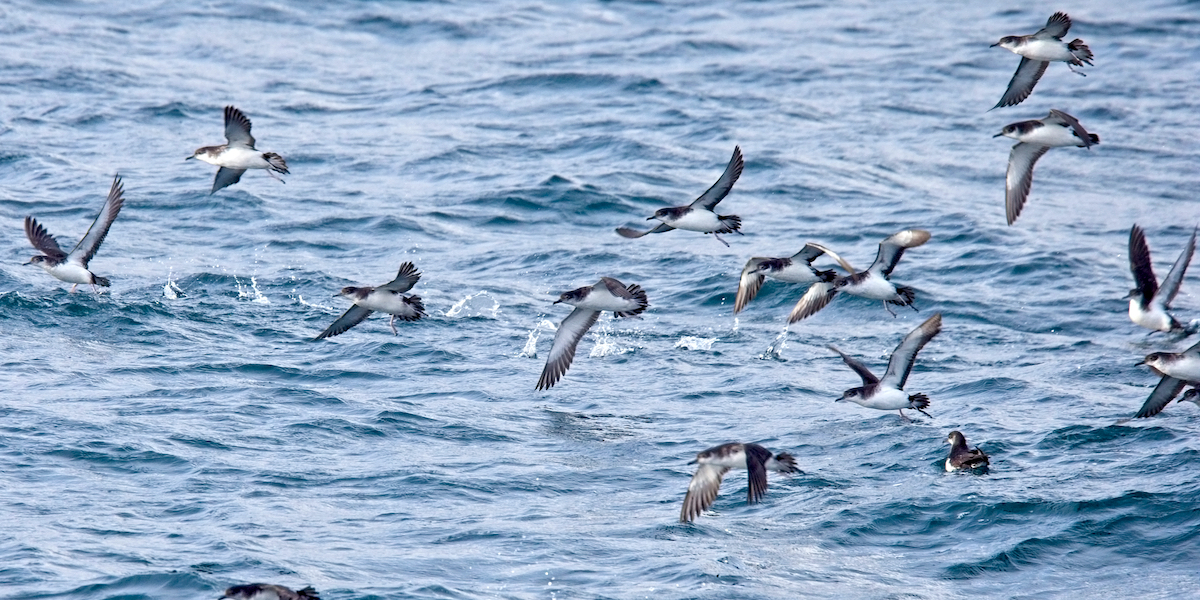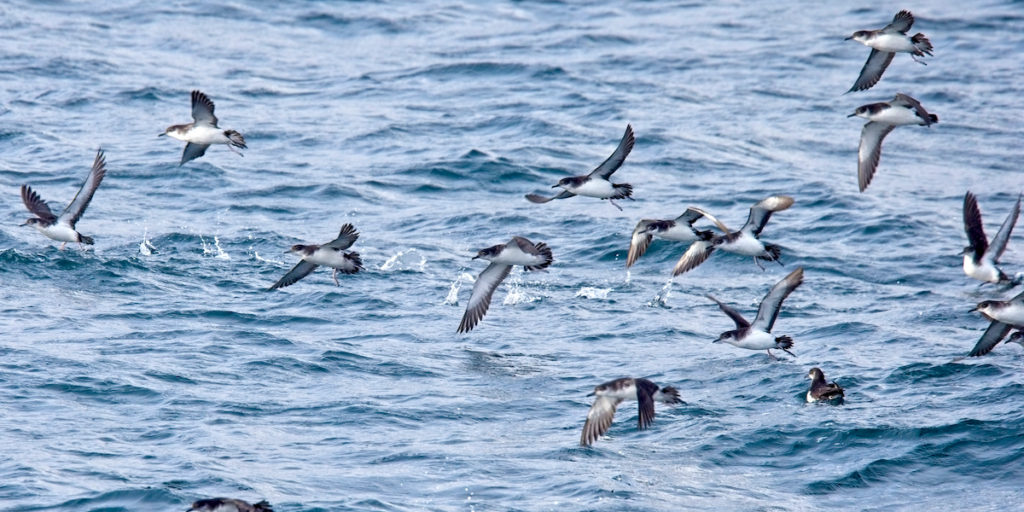 To find rare birds, think in terms of the habitats that provide a weary vagabond with sustenance and shelter. Look on beaches for shorebirds: might a spotted sandpiper lurk amongst the common sandpipers? Scan expanses of cropped turf (cricket pitches, airfields) for Richard's pipit and dotterel. Wait by bushes for a firecrest to emerge or a little bunting to start feeding. The possibilities are endless.
More information
If you're a budding birdwatcher looking to plan your next ornithological adventure, check out our guides: