Bulgaria has a history and culture as rich and diverse as its landscape. From the gold-domed churches of Sofia to the picturesque National Revival houses of Koprivshtitsa, visitors will find an eclectic mix of traditions and architecture.
Add to this remote mountain monasteries, medieval fortresses and ancient rock formations, and you'll see that there are opportunities to delve into this country's past at every turn.
Churches
Rila Monastery
No guide to Bulgaria is complete without a mention of this exquisite monastery. With a superb location among the forested valleys of the Rila Mountains, this vast complex is known for its magnificent frescoes, elegant colonnades and beautiful domes. It's undoubtedly one of the most popular tourist (and pilgrimage) sites in the country, but for good reason.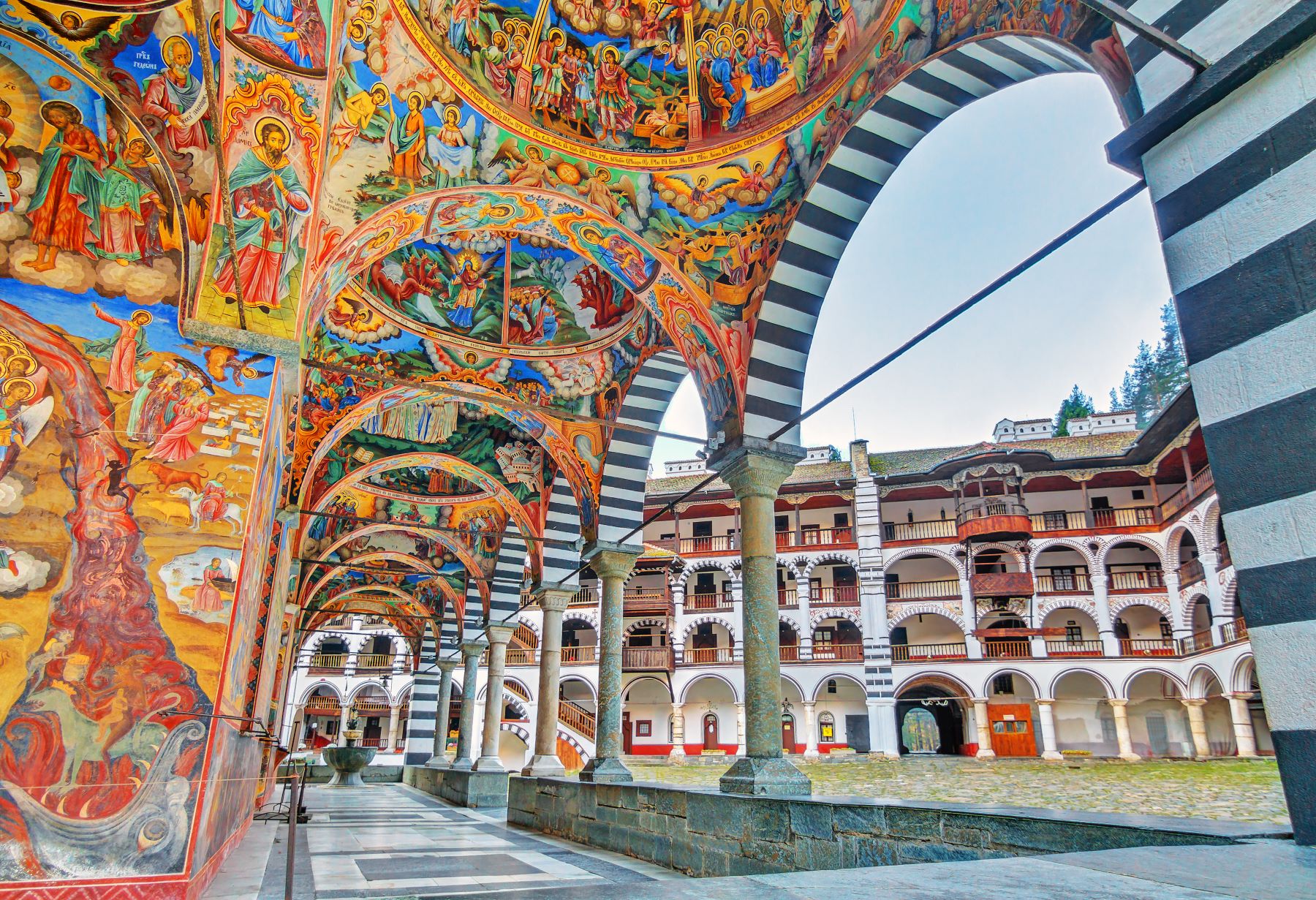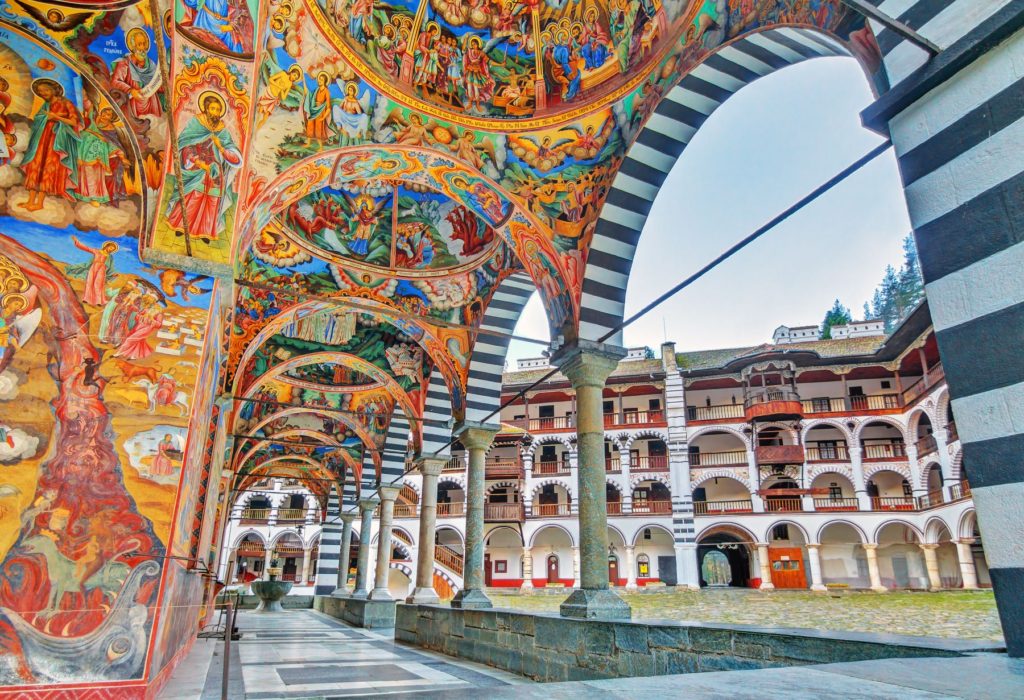 Passing through the huge gates of the monastery for the first time is one of life's special moments: the scene changes from grey severity to a carnival of colour. All round the enormous courtyard are tiers of monks' cells behind boldly decorated, arcaded balconies. In the centre, the church itself, with richly coloured frescoes in the shelter of its porch, is the focus of attention, its lavishness emphasised by the simplicity of the 14th-century tower alongside it.
Bachkovo Monastery
Beautiful Bachkovo is Bulgaria's second largest and most important monastery after Rila. While Rila dazzles with its candy-striped pillars and gleaming red tiles, Bachkovo has a more muted and rounded character.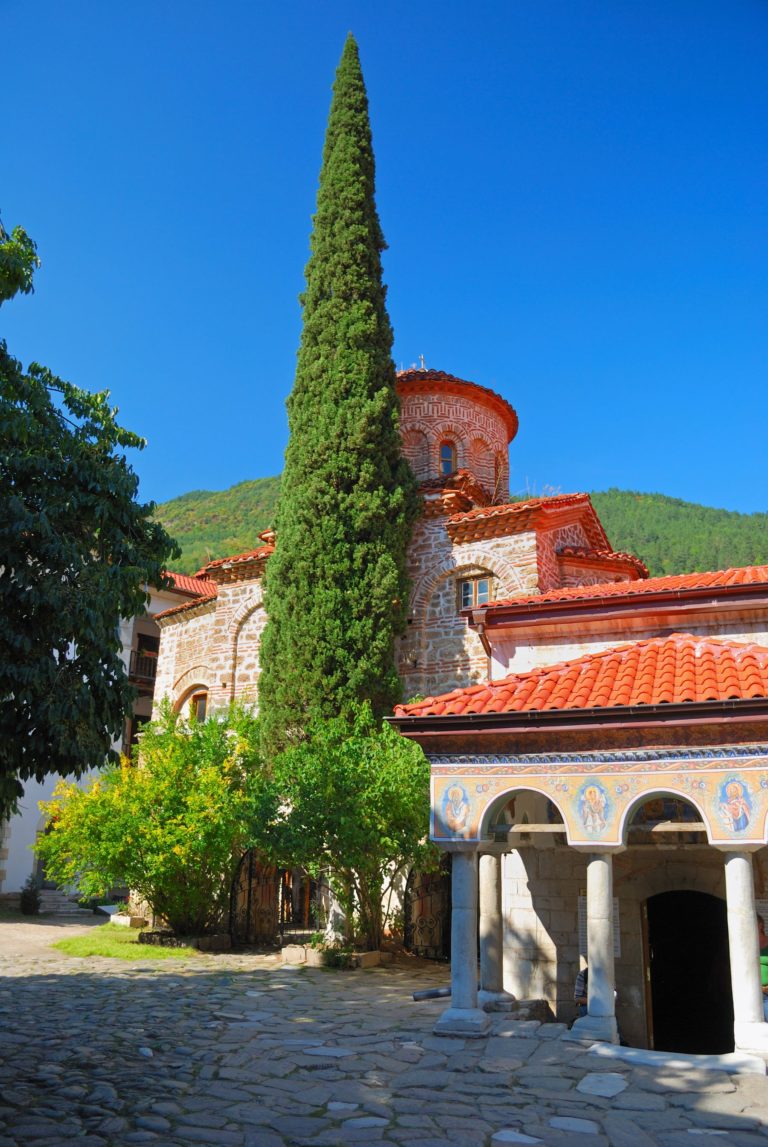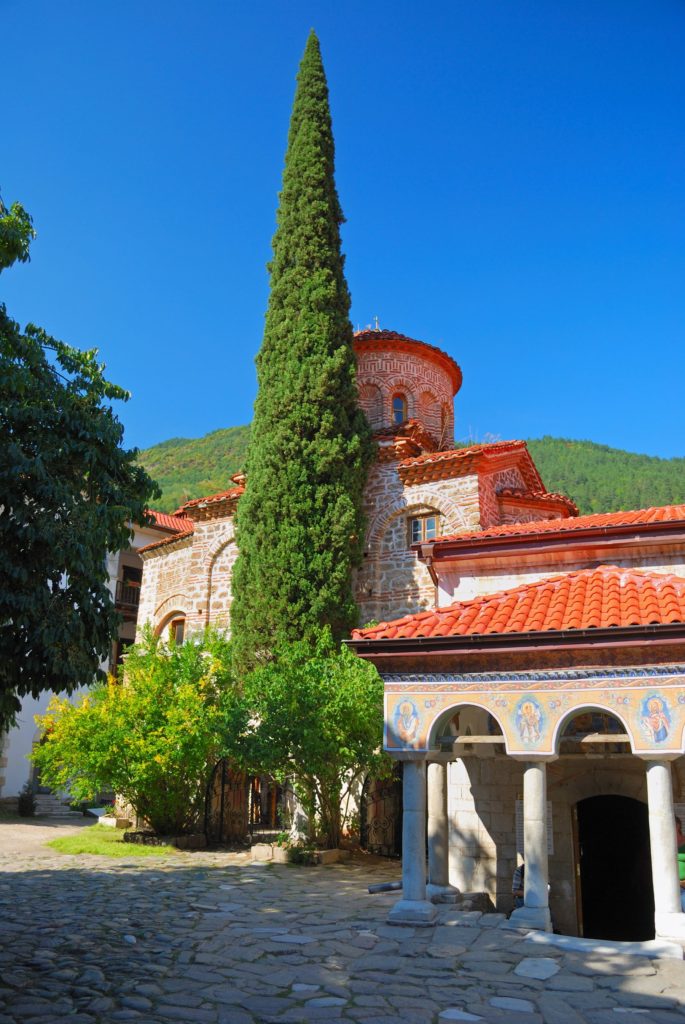 There are galleried domestic buildings with open wooden verandas, guest rooms and the lovely refectory, inside and outside of which are murals, some by pupils of Zahari Zograf, who himself painted the panorama of Bachkovo on the refectory's northern wall, depicting the miraculous icon being taken out.
The monastery is built in a beautiful forested gorge of the River Chepelare and it is possible to walk in the woods nearby.
Sv Aleksandur Nevski Memorial Church
The largest and most visible building in the capital, this iconic gold-domed church is a symbol of Sofia.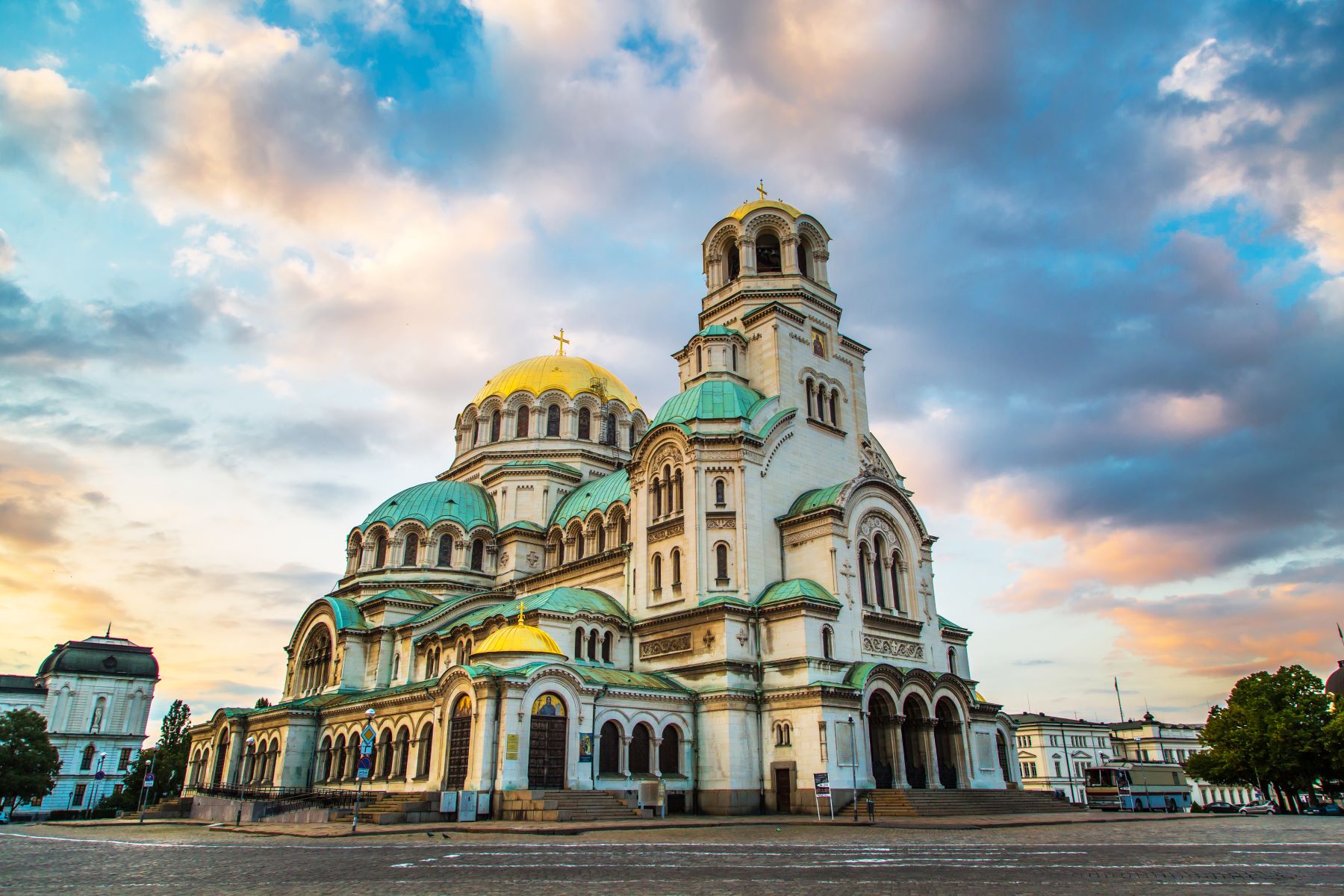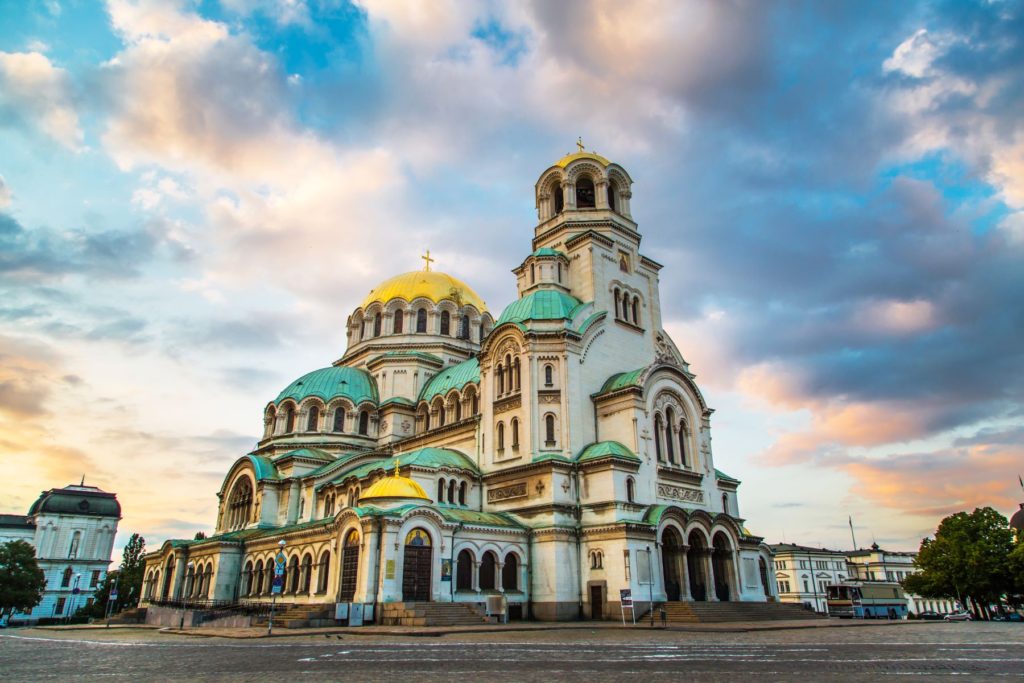 It was built in honour of the 200,000 Russian casualties who died fighting for Bulgaria's independence in the Russo-Turkish War of 1877–78 and is named after Sv Aleksandur Nevski, a Russian prince who saved his country from invasion in the 13th century, and was the patron saint of Tsar Aleksandur II, Bulgaria's liberator.
Craftsmen and artists worked for many years to create this enormous church, which is said to hold over 5,000 people. The belfry is 52m high and contains 12 bells, whose clamour is audible across the city. Its lavish exterior is, even so, surpassed by the frescoed interior and splendid iconostasis and the golden mosaics. There are nearly 300 mural paintings, including a dramatic vision of God in the main cupola and a Day of Judgement as a timely reminder above the exit.
Boyana Church
Inscribed on UNESCO's World Heritage List, Boyana is one of Bulgaria's greatest treasures. Picturesquely situated amid old pines in a Sofia suburb, it consists of three buildings: a cruciform church of the 11th century, a two-storey church of the 13th century, and a third part from the 19th century.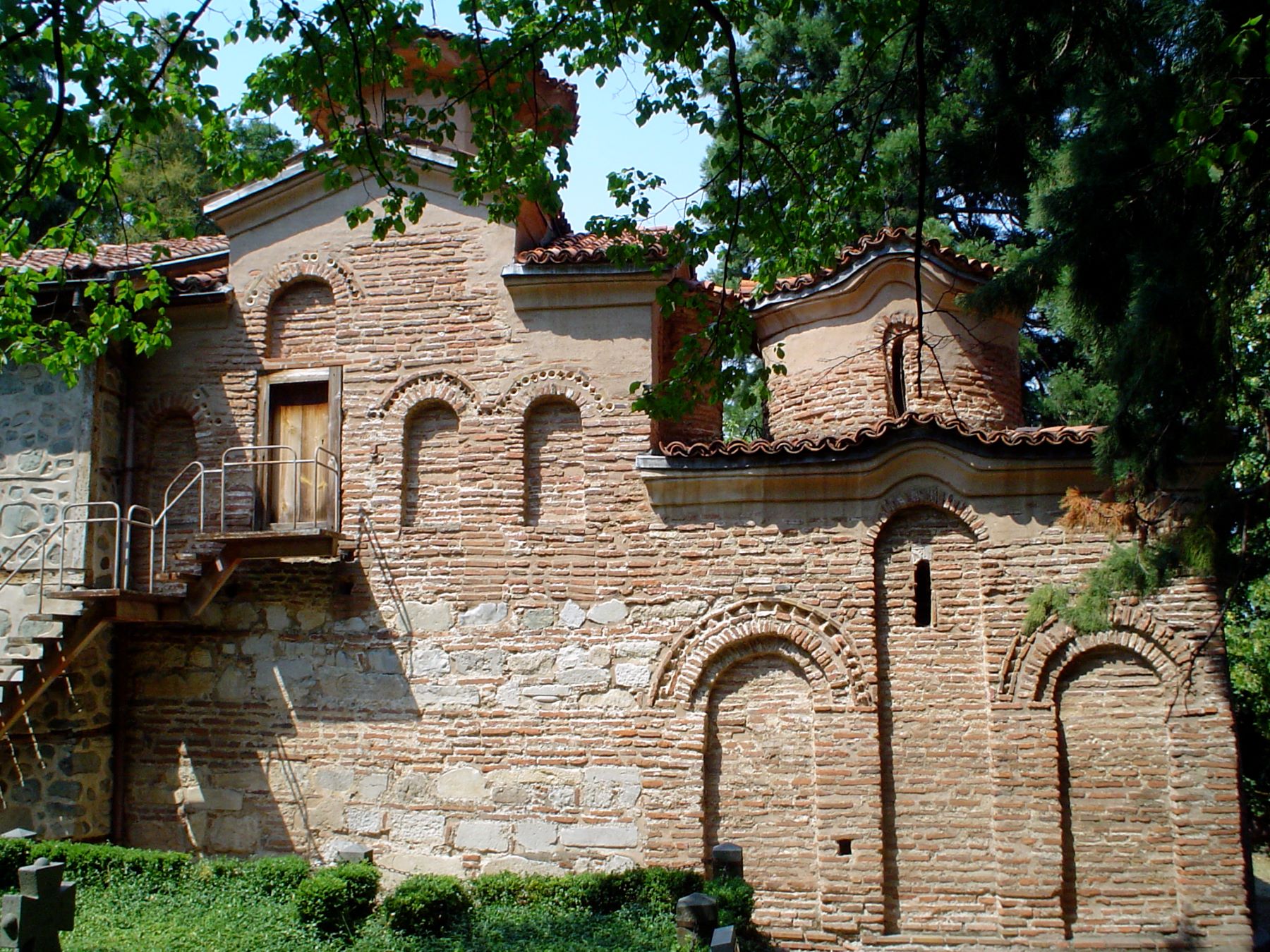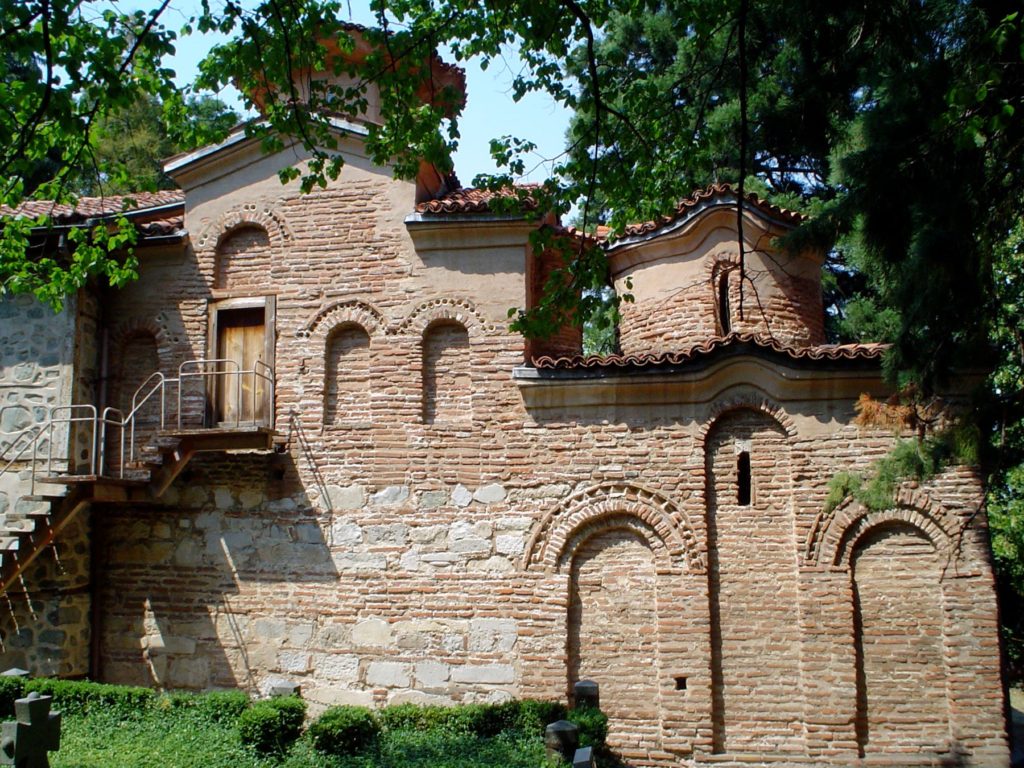 In 1259, Sevastocrator (a title second to that of Tsar) Kaloyan expanded the church and commissioned the murals. They display a remarkably advanced approach to portraiture, pre-dating the Italian Renaissance by a century. Contemporary art depicted stiff and stylised figures in a standard range of colours, but at Boyana 240 figures in 89 scenes are depicted in a realistic way, looking like people not images.
Natural sites
Pirin National Park
One of Bulgaria's three national parks, Pirin was inscribed as a UNESCO World Heritage Site in 1983 in recognition of its exceptional ecology, geology and beauty.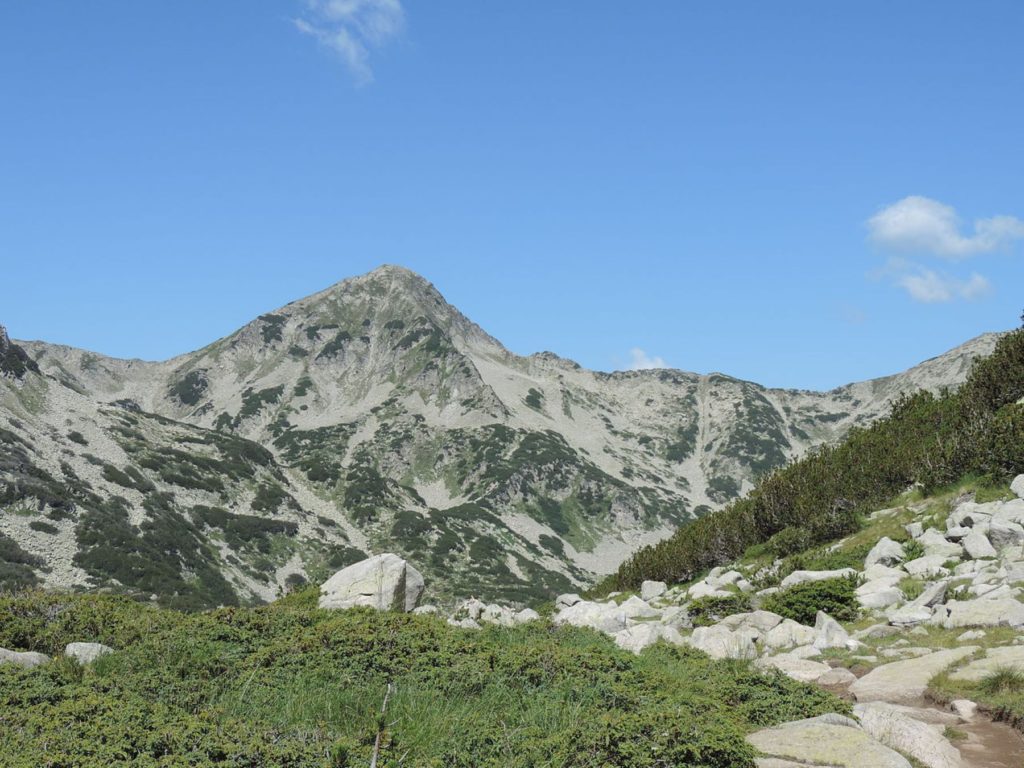 Covering a territory of 40,000ha, the specific landscape of Pirin is shaped by glacial lakes, waterfalls, caves and forests. Its ecosystem contains more than 1,300 plant species, 45 mammal species and more than 150 bird species, making it one of Europe's top biodiversity hotspots.
Vitosha Mountain
Just to the south of Sofia is this non-erupted volcano that stands at 2,290m high at its peak, Cherni Vruh, and is formed of silicate and marble.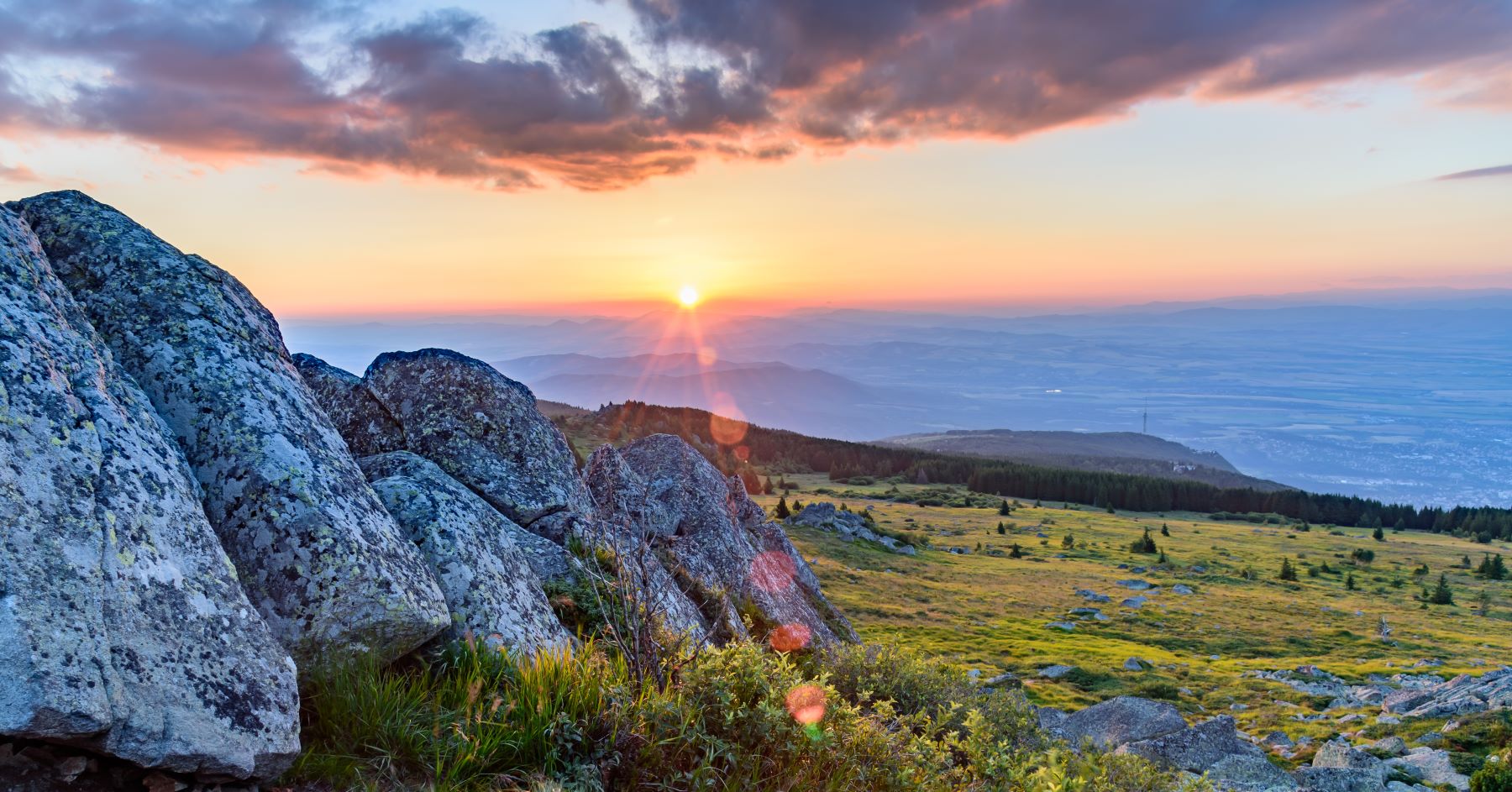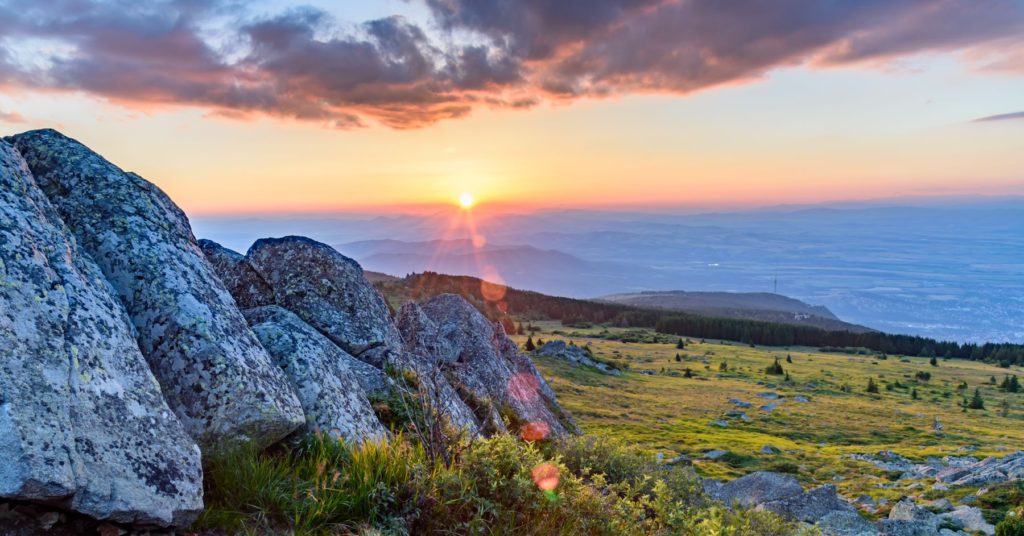 Vitosha is accessible by public transport in half an hour, so at the weekend it can be busy. However, the desirability of its lower slopes as smart residential areas means that some planning restraints need to be implemented, or it will become overdeveloped. There are plenty of signed trails to explore in summer and good, if limited, skiing in winter.
Belogradchik
These spectacular rock formations in the northwest of Bulgaria are the result of millions of years of geological activity, during which stratified rocks were covered by a sea in which river sand, gravel and clay were carried.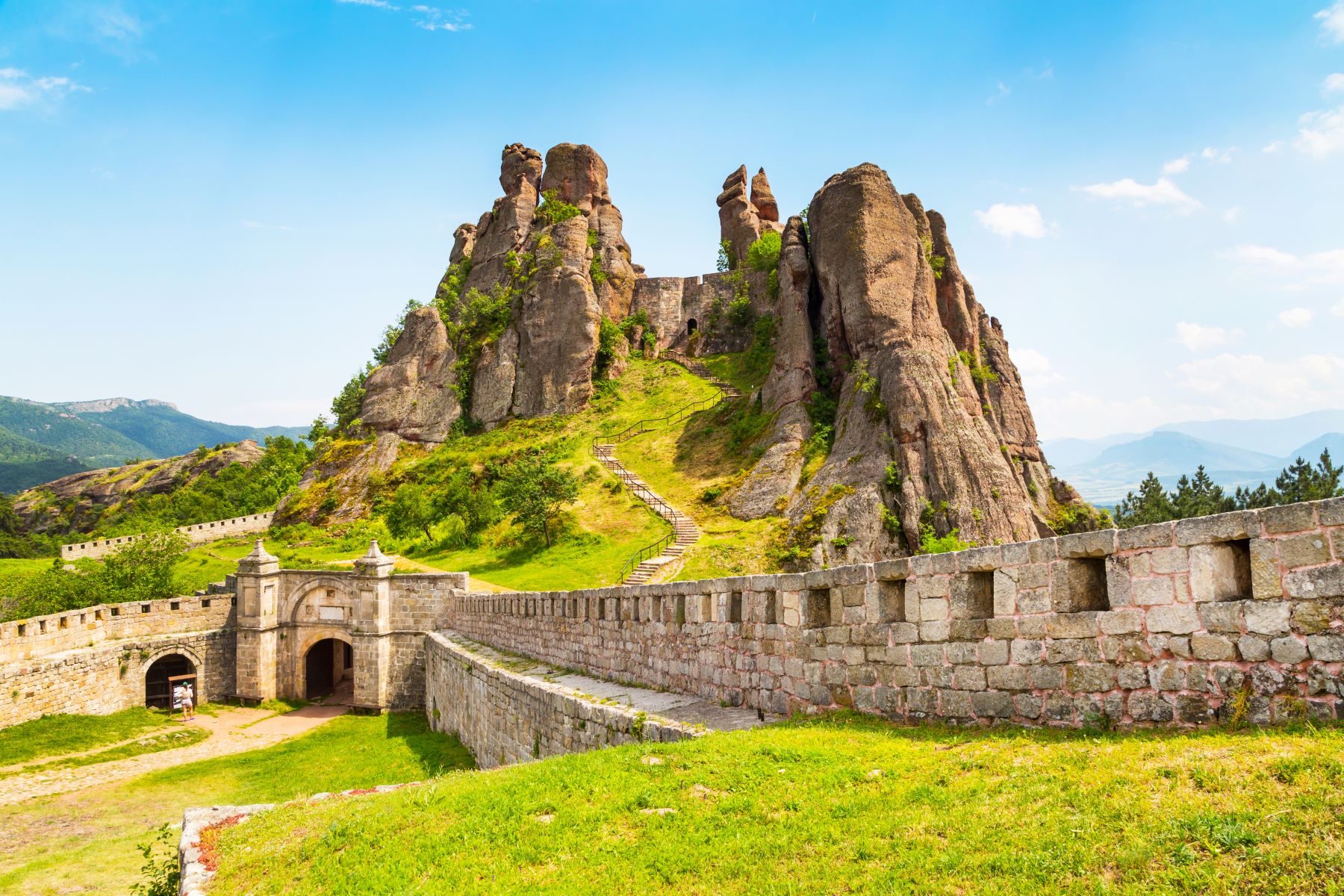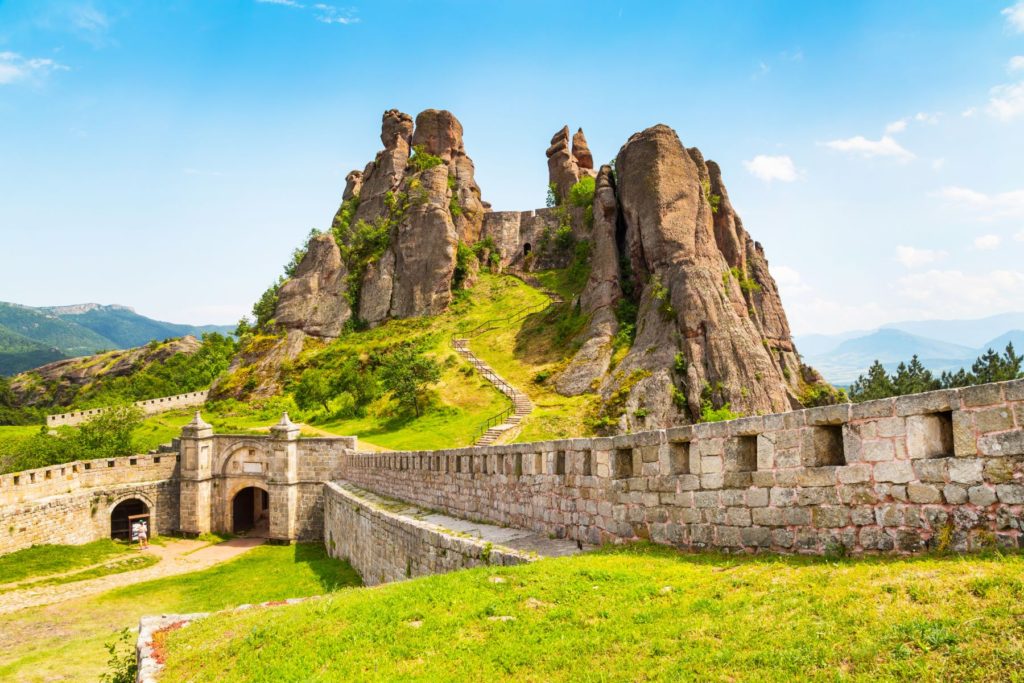 As you approach Belogradchik the landscape gradually changes and distinctive red rocks in crazy shapes dominate the view. The rock formations cover a huge area of over 50km² and the town itself is situated among them.
Thracian tombs
If you want to get to know the ancient culture of the Bulgarian lands you should visit at least one of the Thracian tombs. They are not as famous or as huge as the Egyptian pyramids, but they represent a unique material culture, still not sufficiently examined and still full of mysteries.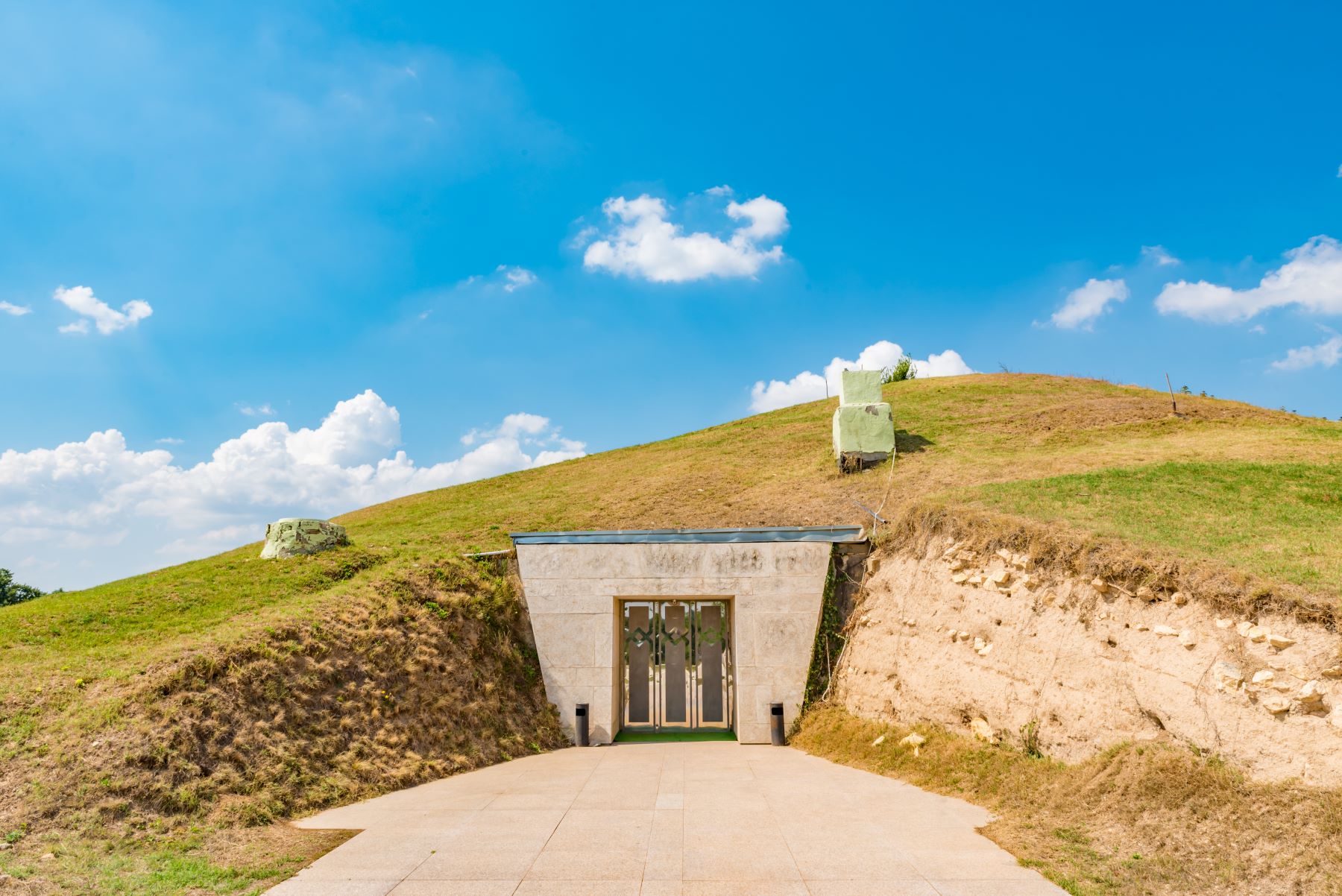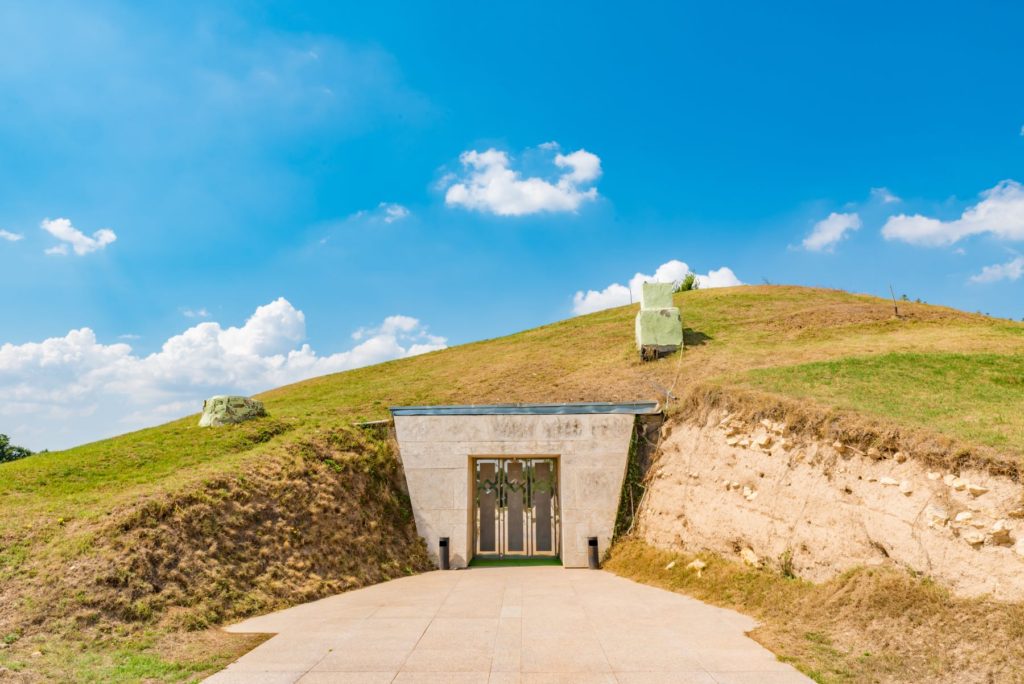 One of the most famous monuments of Thracian art and architecture is the Kazanluk tomb. When it was discovered in 1944, the tomb was the first in the Valley of the Roses. Now it seems it is part of a whole Thracian necropolis, because another 12 tombs have been found in the region, each with different construction plans and a variety of styles of decoration. For this reason some now refer to the area as 'The Valley of the Thracian Kings'.
Towns and cities
Plovdiv Old Town
With its attractive Old Town, Plovdiv is often considered more appealing than Sofia: much of its charm lies in the incongruous juxtaposition of ancient, medieval and modern. Known as Phillipopolis in ancient times, and Filibeto by the Turks, Plovdiv has Classical remains, Byzantine churches, mosques and some of the country's finest National Revival domestic buildings.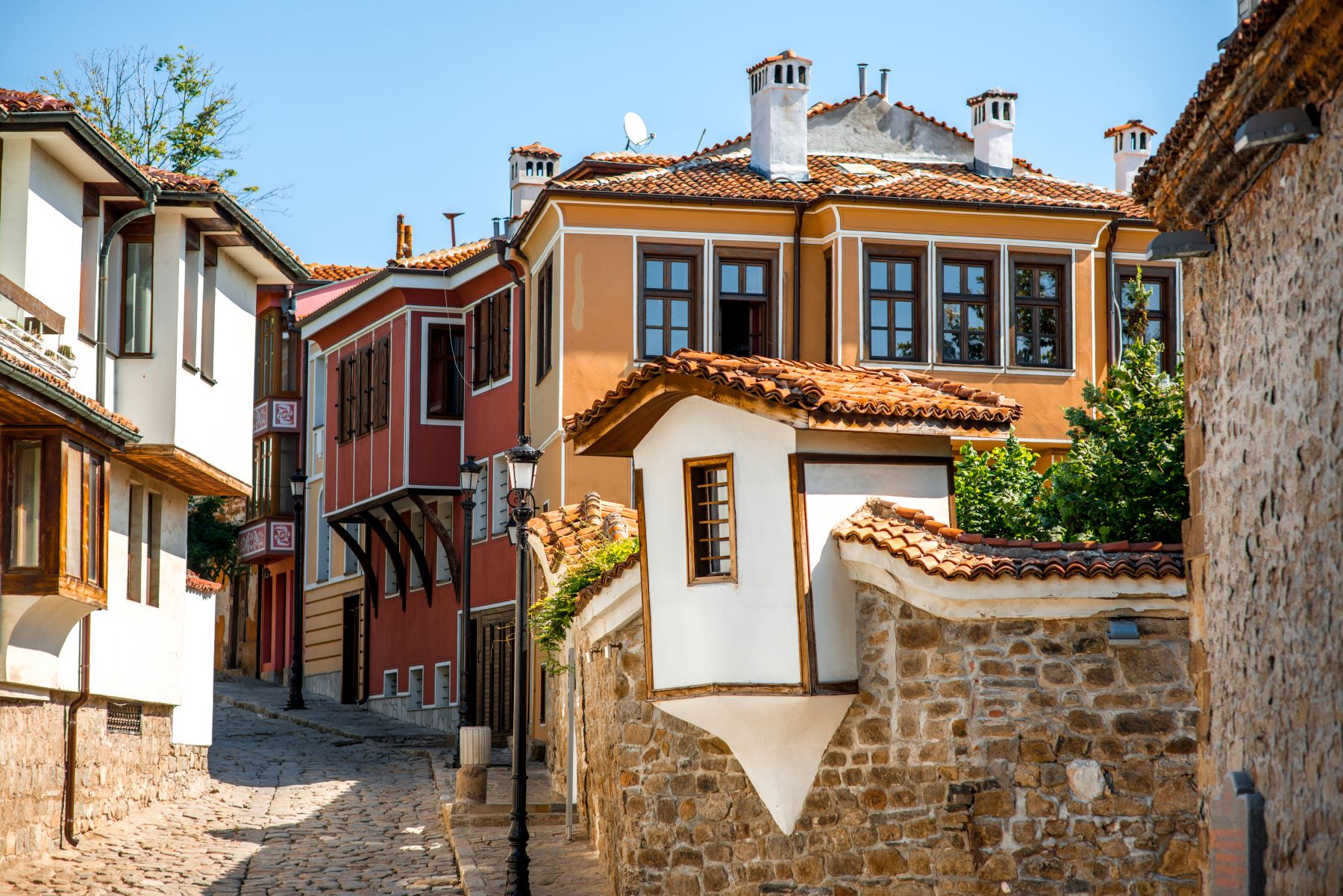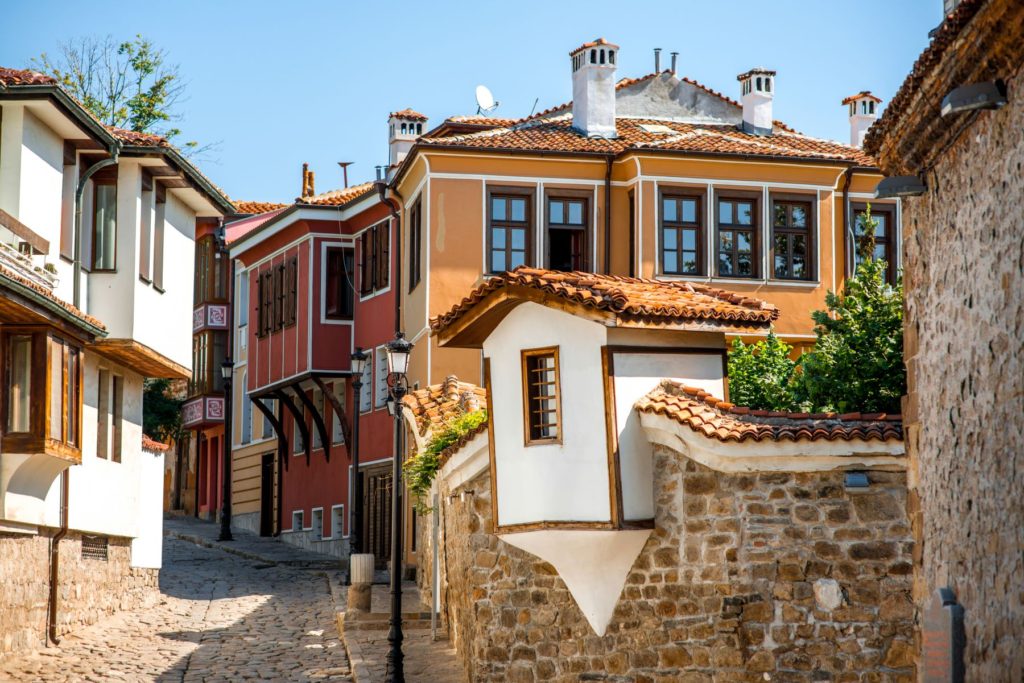 The photogenically cobbled Old Town is a place to wander and savour. All roads seem to lead to the Ancient Theatre of Phillipopolis, Plovdiv's most famous and spectacular landmark, which seats 4,000 spectators in 11 semi-circular tiers set into the hillside. But the town also has some of the finest National Revival-style houses in Bulgaria, many of which have been restored and are open to the public.
Veliko Turnovo
The capital of Bulgaria during its period of medieval greatness, Veliko Turnovo is probably the most picturesque Bulgarian city. In medieval times it was seen as second only to Constantinople in splendour, and it became a flourishing city again during the 19th-century National Revival.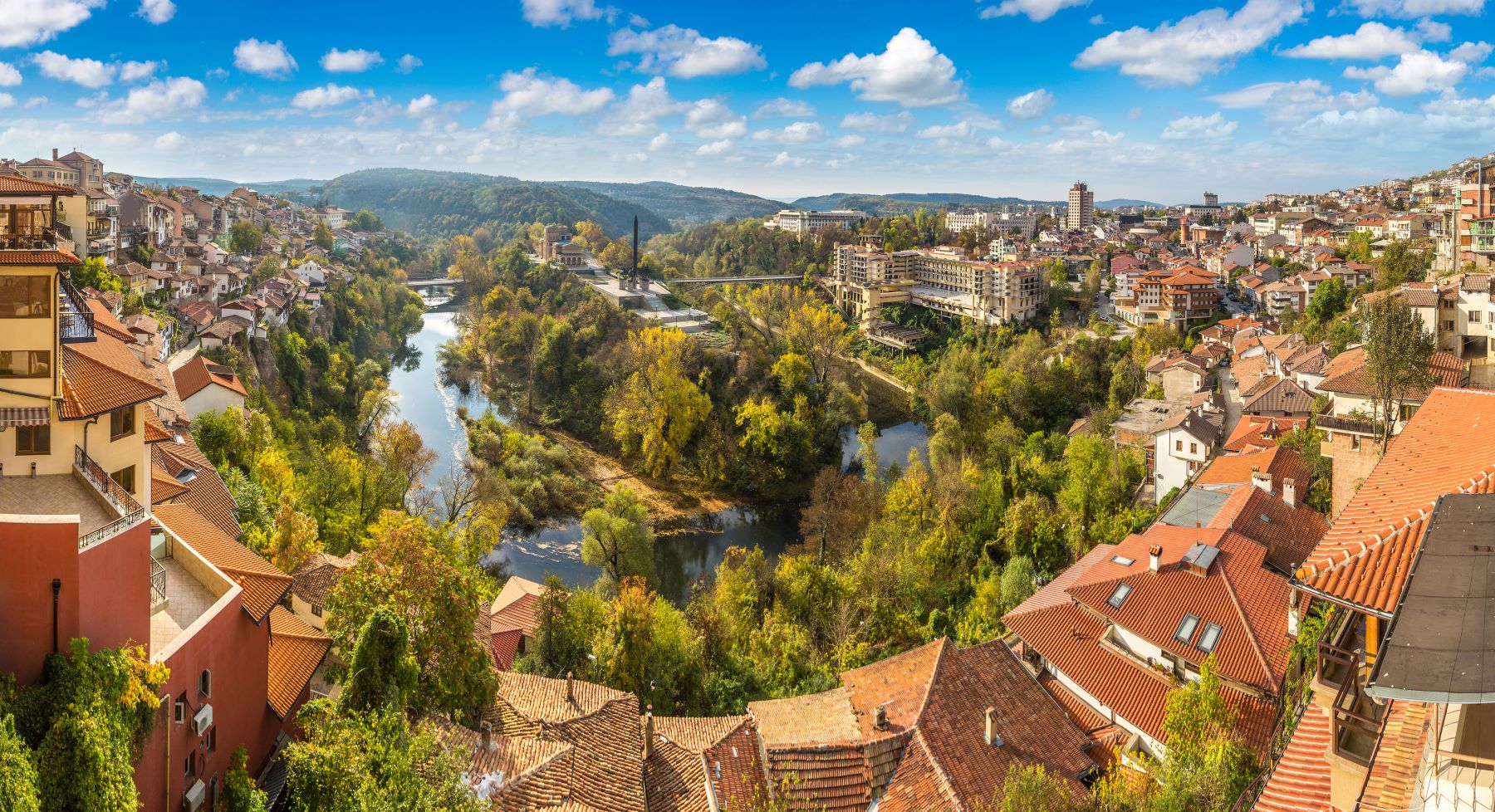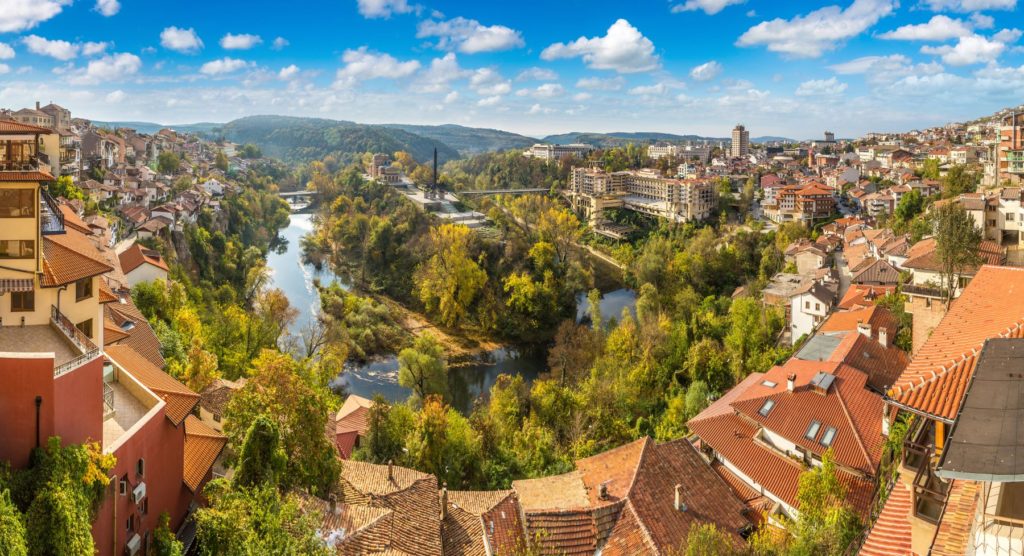 It is set on three hills round which the river curves and loops, its houses seemingly stacked up on the high banks of the sinuous River Yantra. From a distance the whole improbable structure of the city looks as if it is bound together only by the fragile lacework of vines, roses and geraniums which seem to grow on, up and over the houses.
Koprivshtitsa
Noted for its 19th-century National Revival architecture, Koprivshtitsa is a place that deserves to be thoroughly explored – not just the house-museums, lovely as they are, but all the little alleyways.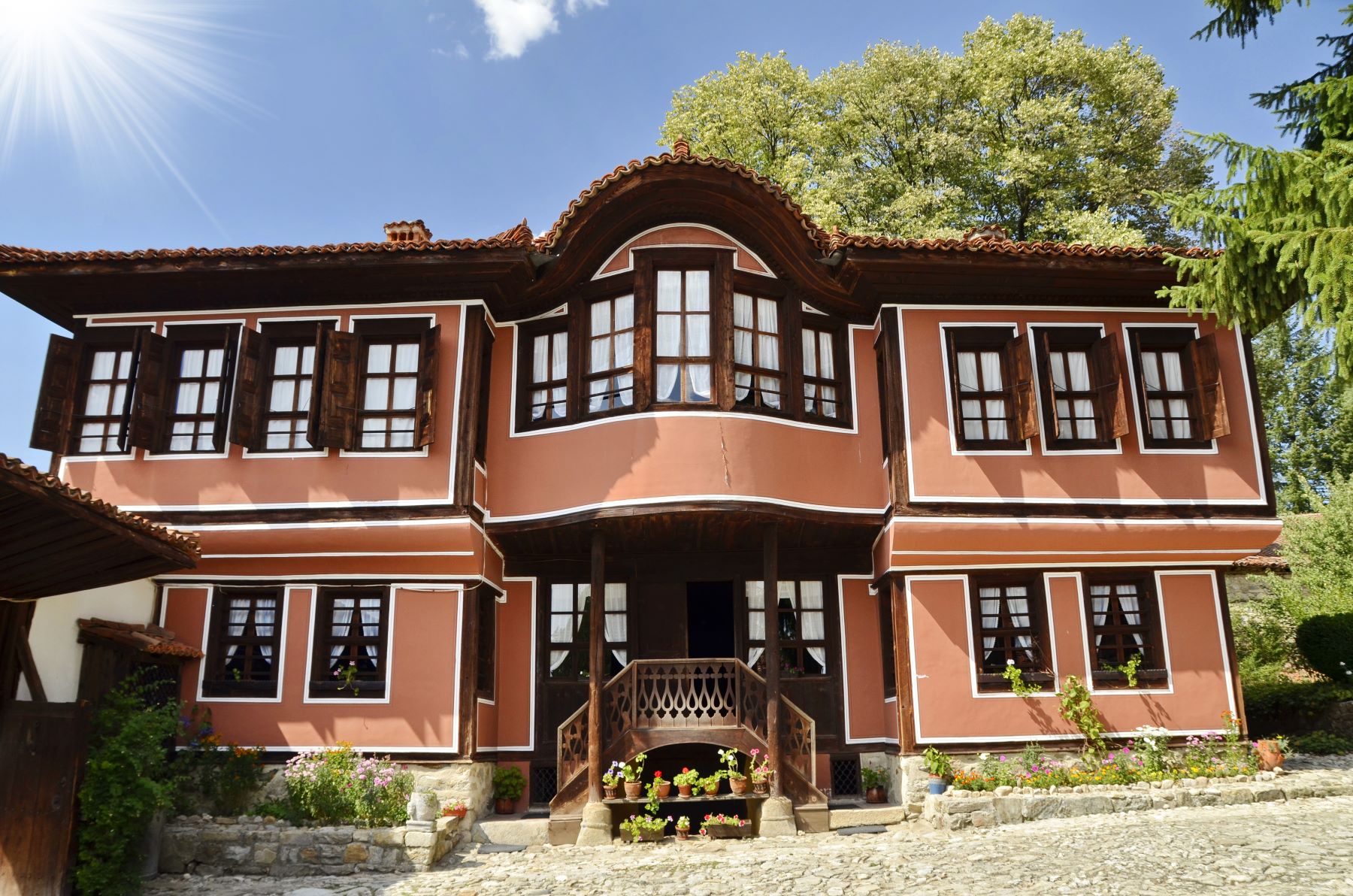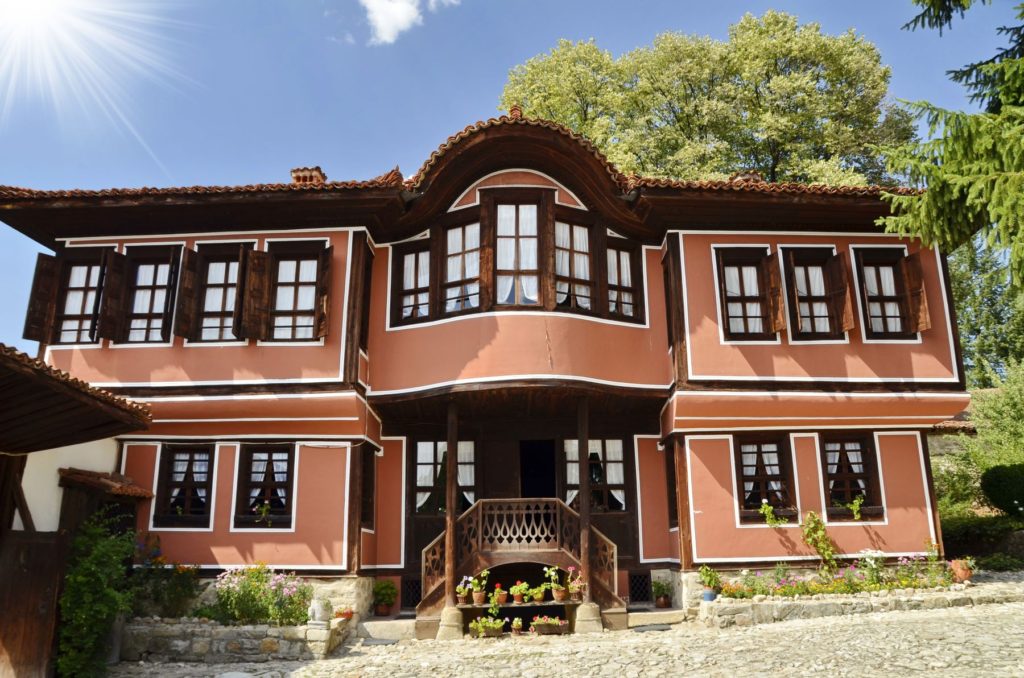 There are stone water fountains to discover, fascinating details such as door handles to notice, and a variety of unusual colours on the houses: deep blue, cinnamon brown, light blue, yellow and a wonderful dusty violet. There are monuments and statues, and in summer the hills all around are a sea of wild flowers and a source of wild strawberries, raspberries and other fruits.
Nesebur
It's hard to find peace and tranquility on the Black Sea Coast these days, but you might be in luck in Nesebur. One of the oldest settlements in Europe, it was known as Mesembria to the ancient Greeks, and was part of the Roman Empire in the 4th to 6th centuries.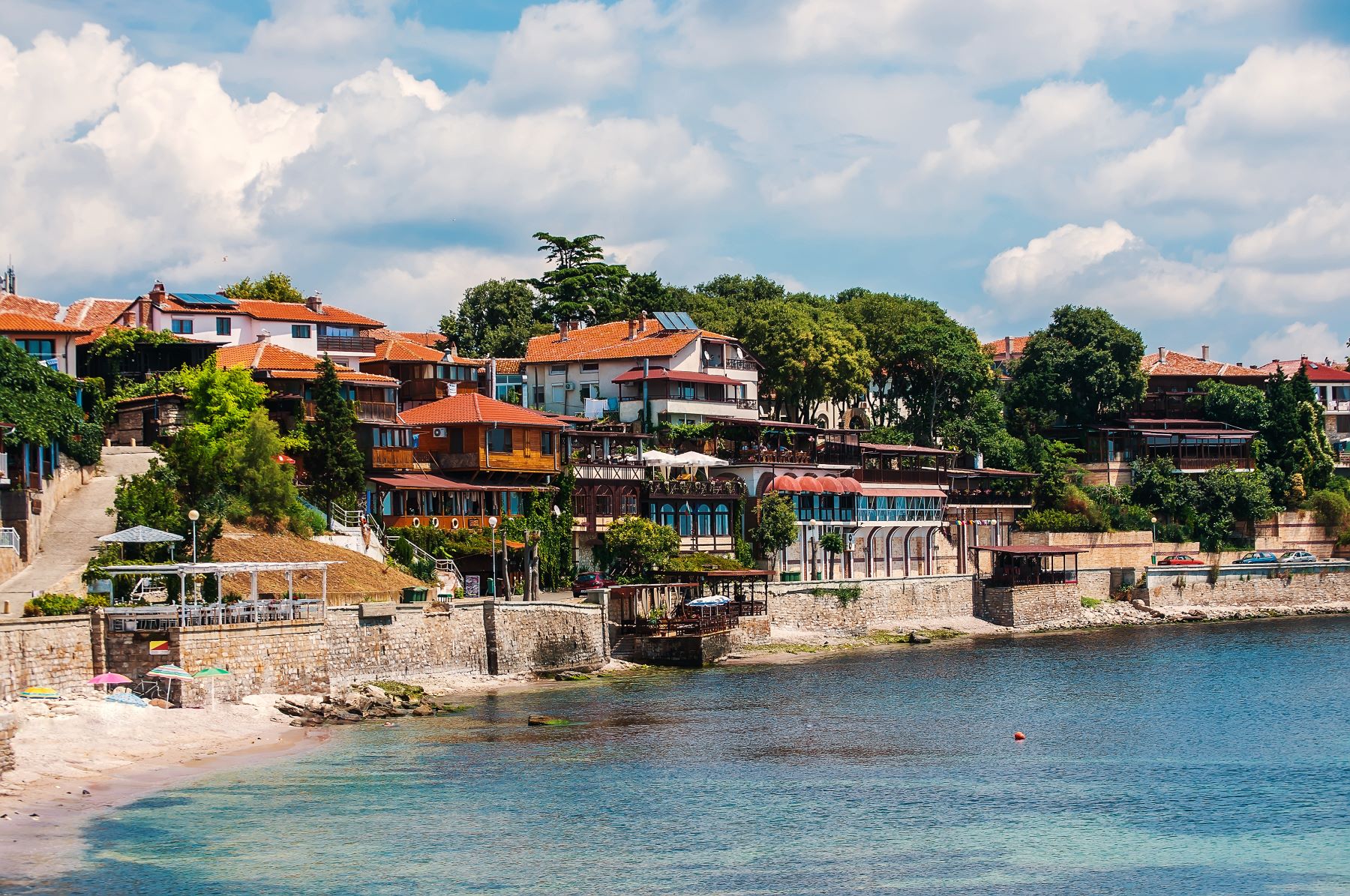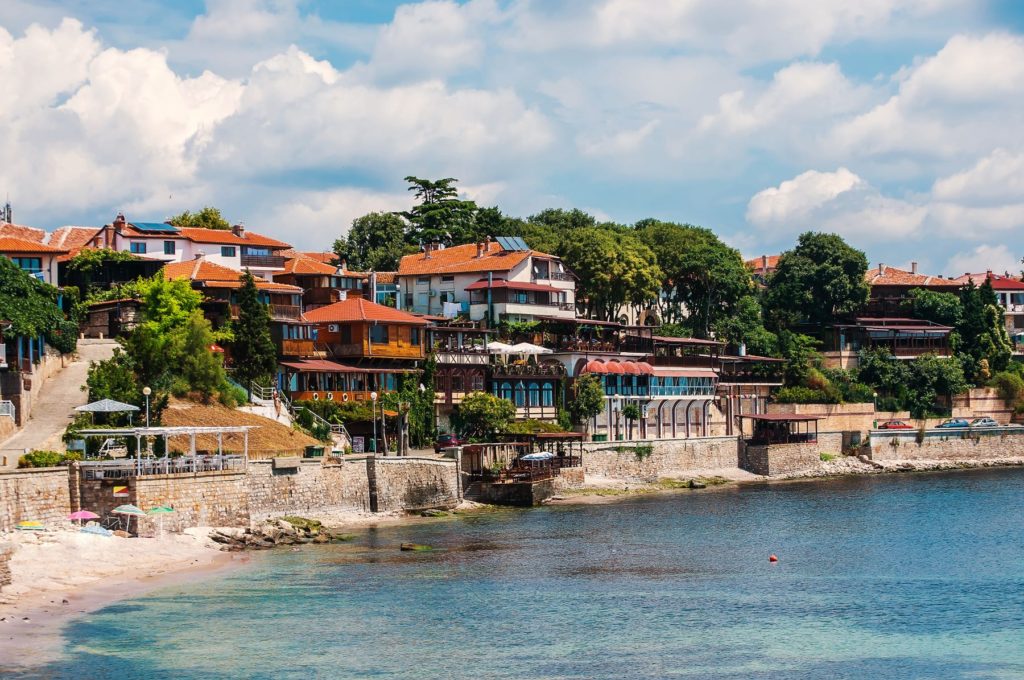 The numerous churches dotted around the peninsula are the wealth of Nesebur, many in the traditional local style with bands of white stone alternating with red brick, often decorated with blind arcading, ceramic discs and rosettes.
---
More information
Discover more churches, archaeological sites and ancient villages in Annie's Bulgaria guide: