The diving in Mozambique is as good as you'll find anywhere along the East African coastline south of the Equator. While the remoteness of the location and comparative lack of diving-specific medical facilities mean that you need to be savvy, it is the secluded nature of these spots that make diving here so rewarding.
Here's everything you need to know to make the most of your experience.
Where to dive in Mozambique
Inhaca Island
Situated about 35km from central Maputo, Inhaca is a dislocated extension of the narrow peninsula that runs northward from Maputo National Park to Cabo Santa Maria, from which it is separated by a shallow channel just 500m wide. Effectively forming the shore of Maputo Bay, Inhaca is among the most accessible of Mozambique's many offshore islands, and ideally situated for a short break from the capital.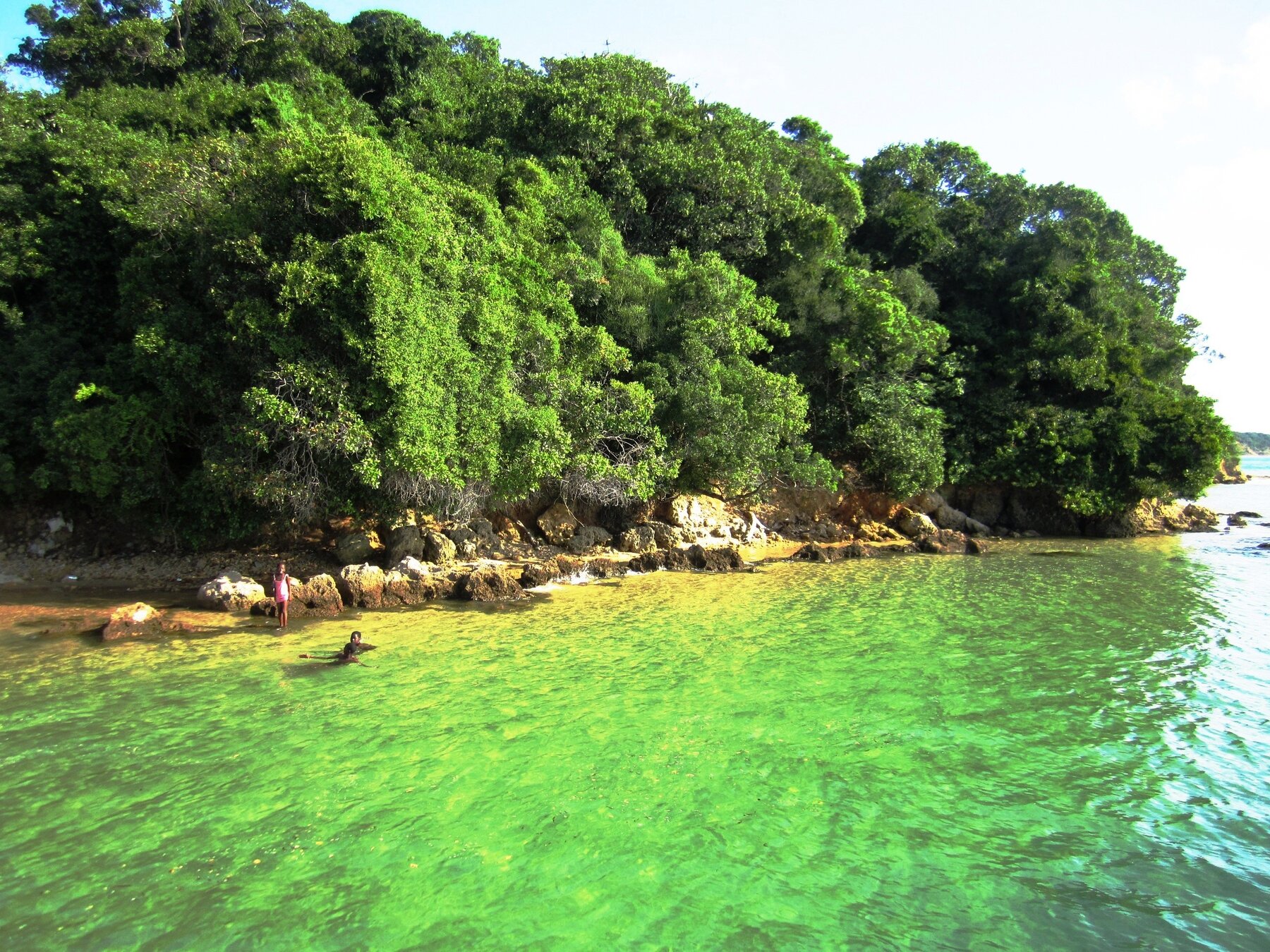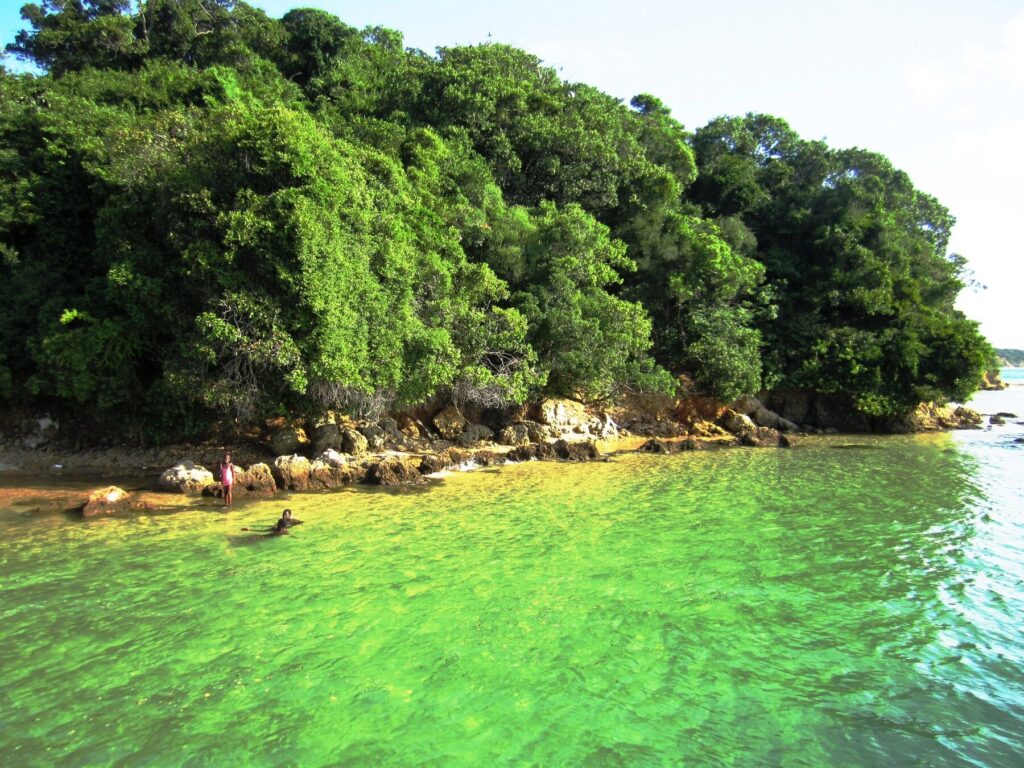 If you're looking for diving in Mozambique, the outer reefs are well worth visiting, and a large number of the region's diveable wrecks are scattered among the islands. There's good humpback whale watching between September and November, while back on terra firma, butterflies and dragonflies seem to swarm from every bush in summer.
Ponta do Ouro
Situated in the far south of the country, just 13 kilometres north of the South African village of Kosi Bay, the small town of Ponta do Ouro (literally 'Cape of Gold') is something of an anomaly in Mozambique, operating almost as an annex of South Africa, with rands commonly accepted as well as meticais, and English and Afrikaans heard as much as Portuguese.
Diving is the main thing here and, in addition to some excellent reef fish, lucky visitors stand a chance of seeing, among other things, Zambezi and hammerhead shark, kingfish, barracuda and potato bass. At Pinnacles reef, there are ten species of shark and visitors come from around the world just to do shark dives.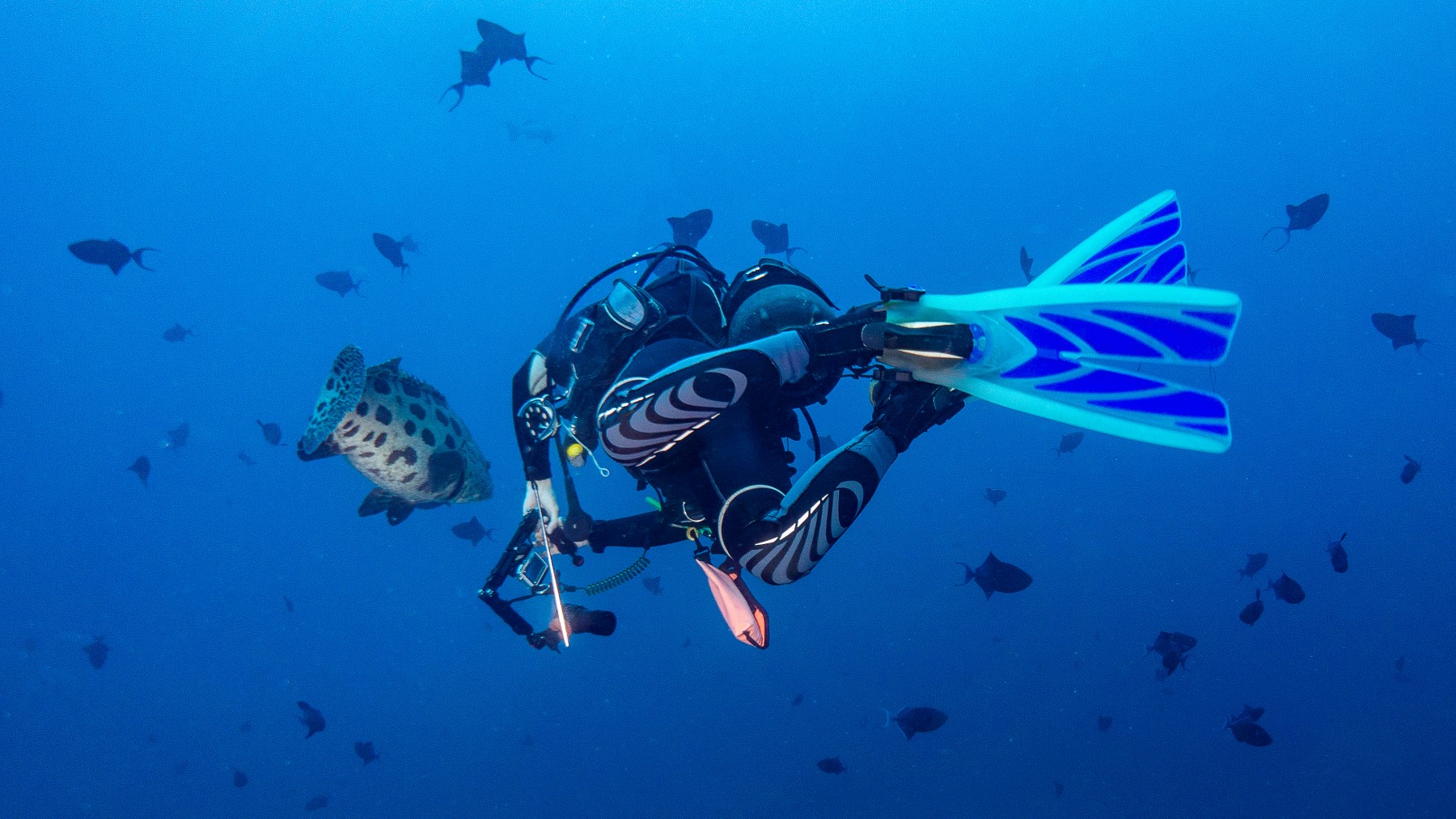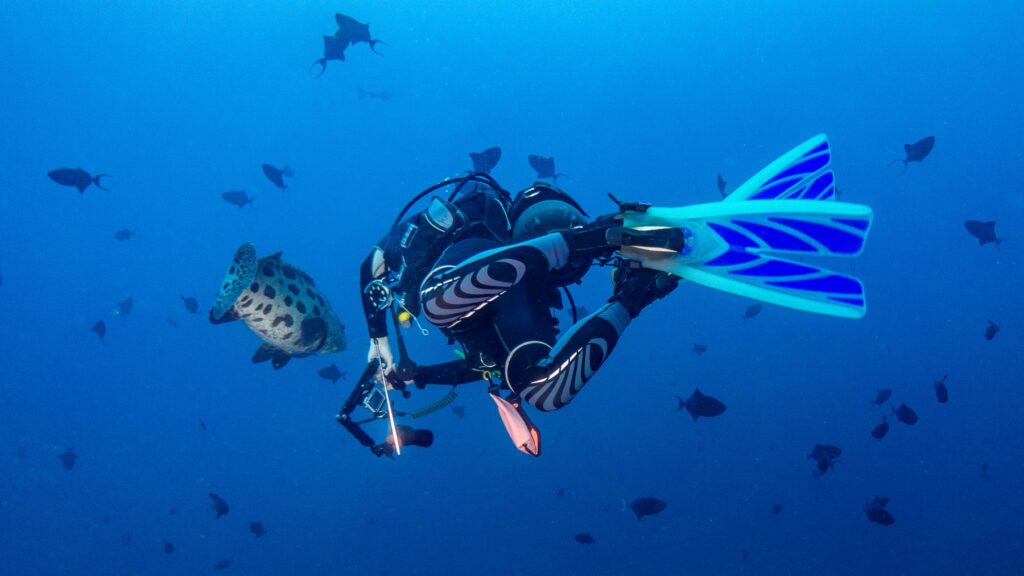 There is year-round visibility and not much current so it's an ideal place to learn to dive. Sites are between 10 and 20 minutes from the launch site. The waters offshore have been protected since 2009 as part of the Ponta do Ouro Partial Marine Reserve, which stretches all the way north to Inhaca Island.
Recommended operators include Back to Basics Adventures, a licenced operator that provides PADI scuba-diving courses, diving and snorkelling trips, shark diving and whale watching; and Blowing Bubbles – owner Mike Mould specialises in scuba-diving, especially small group shark dives on Pinnacles Reef and PADI dive courses. The mercifully pun-free Gozo Azul Marine offers deep-sea fishing trips and offshore fishing charters including all tackle and bait, as well as whale watching in season.
Bilene
The first major resort along the coast northeast of Maputo, this quiet town of around 5,000 inhabitants overlooks the pretty Uembje Lagoon, which is separated from the Indian Ocean by a large tidal sandbar. Historically, Bilene is of significance as the headquarters and burial place of the Nguni general Soshangane.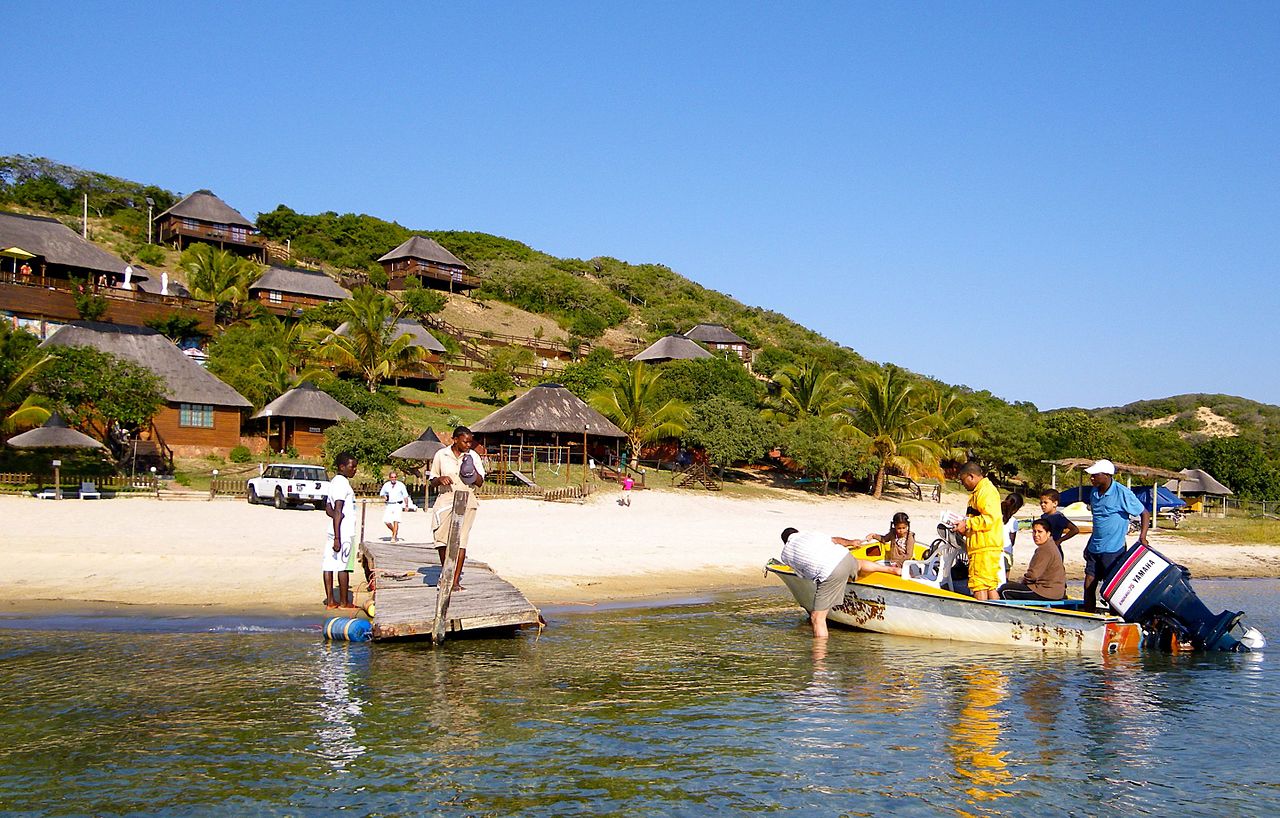 Today, Bilene is known for the calm waters of its lagoon, which is popular with watersports enthusiasts and offers safe swimming from idyllic white beaches, but lacks the game-fishing opportunities that exist further north.
The lagoon is also ideal for snorkelling, canoeing, windsurfing and, when the open sea is too rough, diving (you can see seahorses in the lagoon). Otherwise, there is 22km of reef beyond the lagoon for more serious dives. Whale watching is also possible from roughly September to the middle of November.
Tofo
Probably the most developed resort in Mozambique, Tofo (pronounced 'tofu') Beach sprawls for several kilometres along the sliver of land that separates the Indian Ocean and the freshwater Lake Pembane.
Compared with most other diving sites in Mozambique, Tofo isn't so much about masses of colourful reef-dwellers as a pair of gargantuan plankton-eaters, namely the manta ray and whale shark. These two immense but harmless fish are especially common in the waters off Tofo, and are likely to be seen on most dives, though whale sharks are mostly summer visitors and commonest from November to April.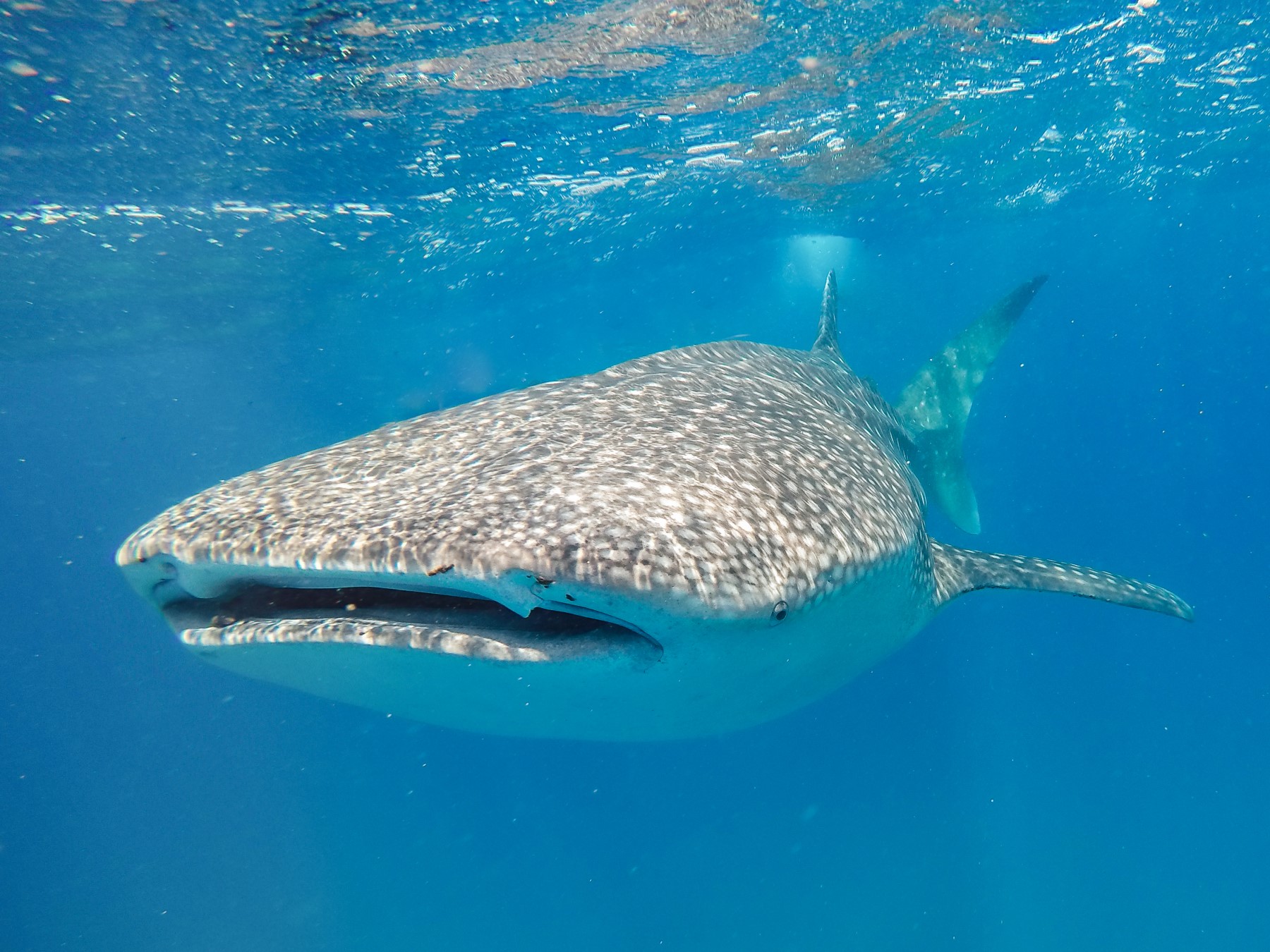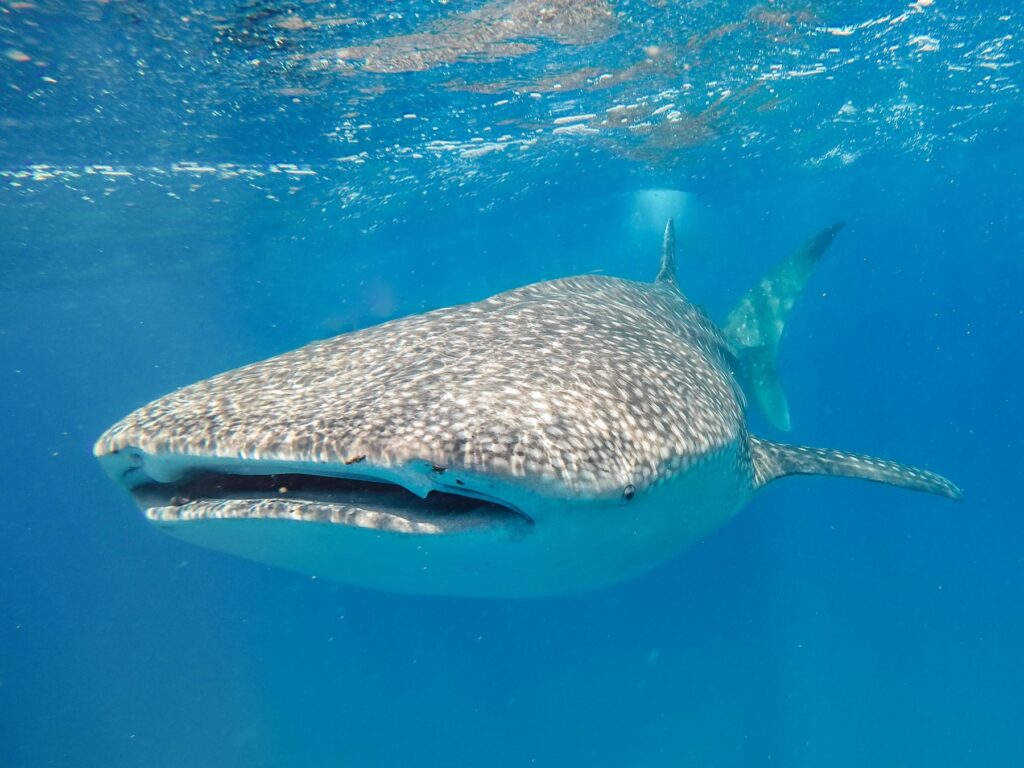 The top diving site in the vicinity, Manta Reef (24–28m) lies a short distance offshore some 15km south of Tofo and, though reliably good for mantas, it also usually yields sightings of smaller rays and sharks, moray eels and barracudas, along with myriad smaller reef fish. Other excellent diving sites include Oasis Reef, which lies to the north of Tofo about 10km out at sea, and the relatively shallow Crocodile Rock (named for the crocodile fish, not the reptile) and Praia do Rocha (seasonally very good for whale sharks).
Bazaruto Archipelago
Vying with the Inhambane area as the most important centre of coastal tourism in Mozambique, the mainland city of Vilankulo and the town of Inhassoro are also gateways to the spectacular Bazaruto National Park. The country's only dedicated marine park, gazetted back in 1971, it protects the offshore Bazaruto Archipelago, whose unspoilt reefs rank among the most exciting diving sites in Mozambique.
There are numerous dive sites dotted around the islands, but the undisputed champion is Two Mile Reef, a barrier reef that lies on the outer side of the archipelago between the islands of Bazaruto and Benguerra. Tides permitting, the best snorkelling spot is The Aquarium, a calm coral garden that lies on the inner reef. It is also a good spot to see reef sharks and marine turtles, though neither is guaranteed, while lucky divers might see manta rays and whale sharks.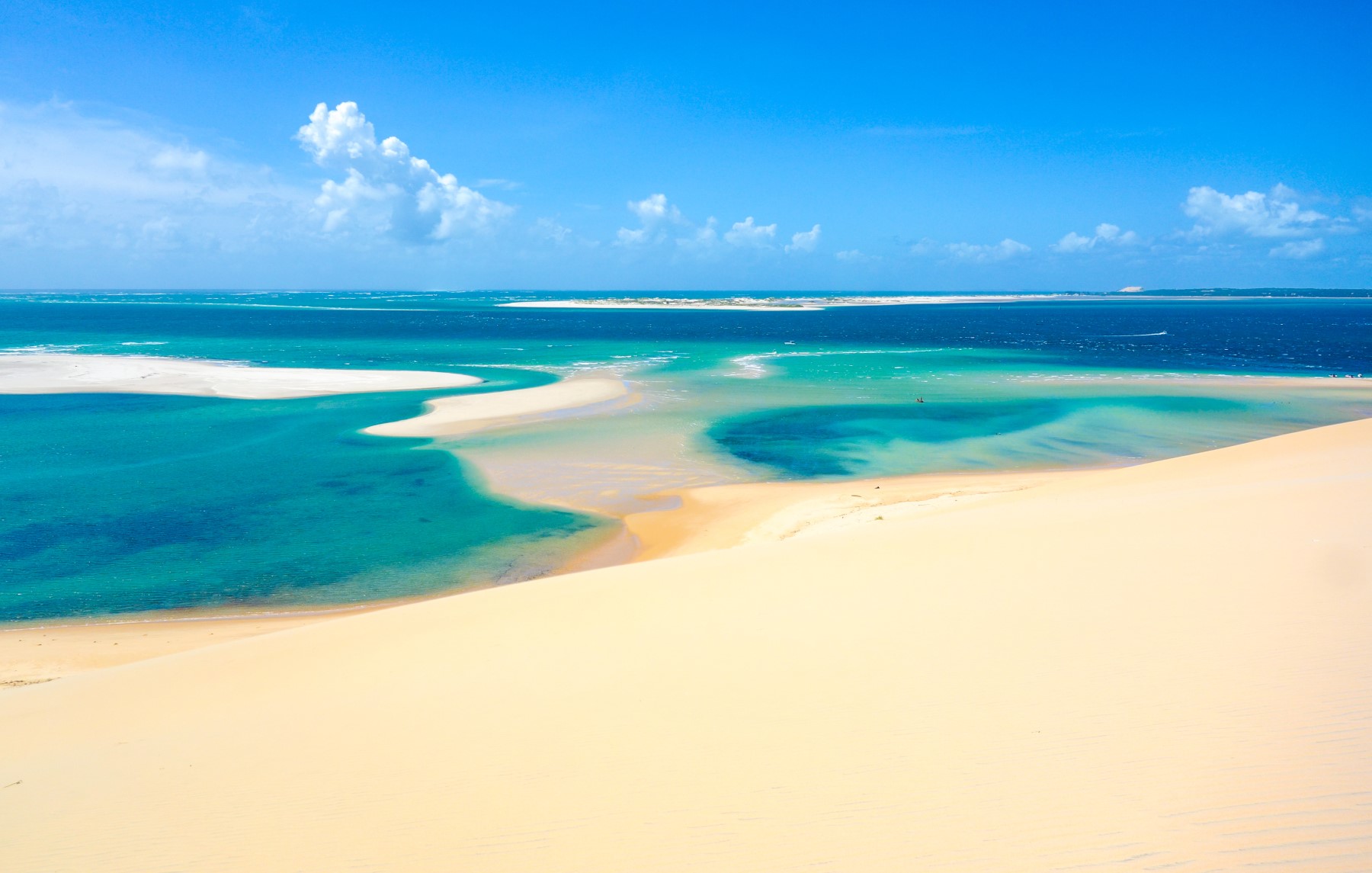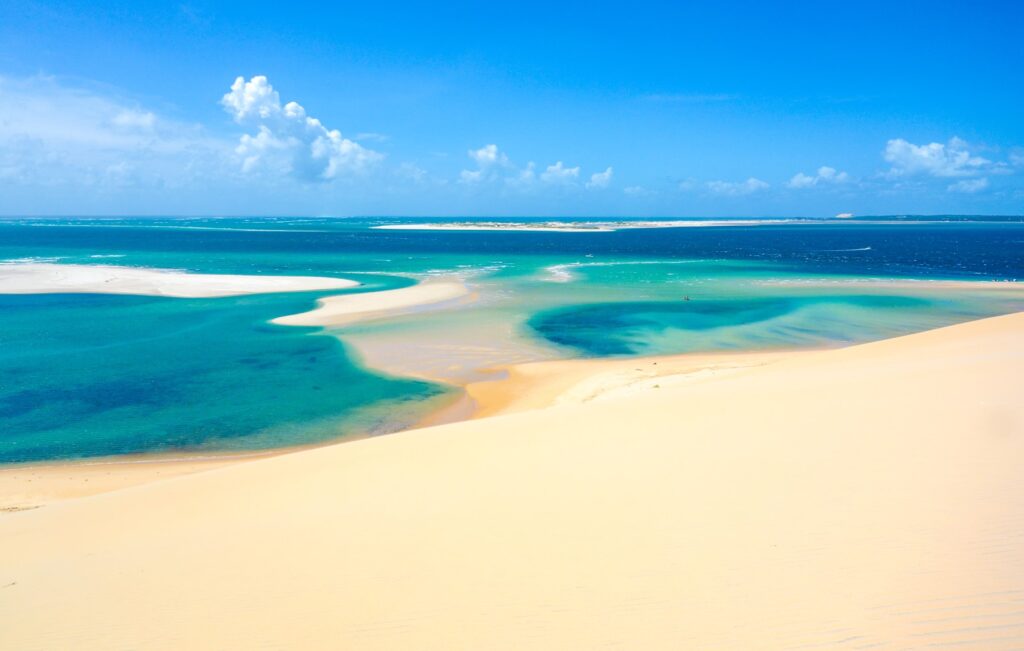 There are a host of dive sites on the seaward side of the same reef, with evocative names such as The Arches, Shark Point, Surgeon Rock, The Cathedral and The Gap. Any dive centre can advise on the site most suitable to your interests and current conditions but, if you are setting up a trip from Vilankulo, it is emphatically worth paying the extra to visit Two Mile Reef as opposed to taking the cheaper excursion of Magaruque, which has no proper reefs and thus offers vastly inferior diving and snorkelling.
Practicalities
Choosing an operator
Dive operators are opening up all the way along the coastline, and the vast majority are affiliated to PADI (Professional Association of Diving Instructors) or another internationally recognised training and certification organisation. In addition, there are a few operators who don't have affiliation to any of the dive associations. It would be unfair to label the latter as bad a priori, but they don't operate to the same level of inspection as an affiliated operator.
If you can't see the logo for your preferred association, then ask – if affiliated they should be able to produce the relevant certificate. However, certification is only one indicator you should look for – it's also worth asking other divers and locals their opinions.
During the dive
Diving in Mozambique can be wonderful, but there are a number of things that are worth remembering to ensure your experience goes as smoothly as possible. Watch where you are in relation to your buddy and the rest of the group.
You should under no circumstances stray more than a few metres from any other diver – remember that if your air fails without warning then you have to cover that distance, almost certainly without any air in your lungs.
Keep an eye on your depth gauge and watch or your computer and air contents gauge. You should be checking these once a minute at the very minimum. Inform the dive leader when you reach the predetermined quantity of air left and make sure that the message is received and understood.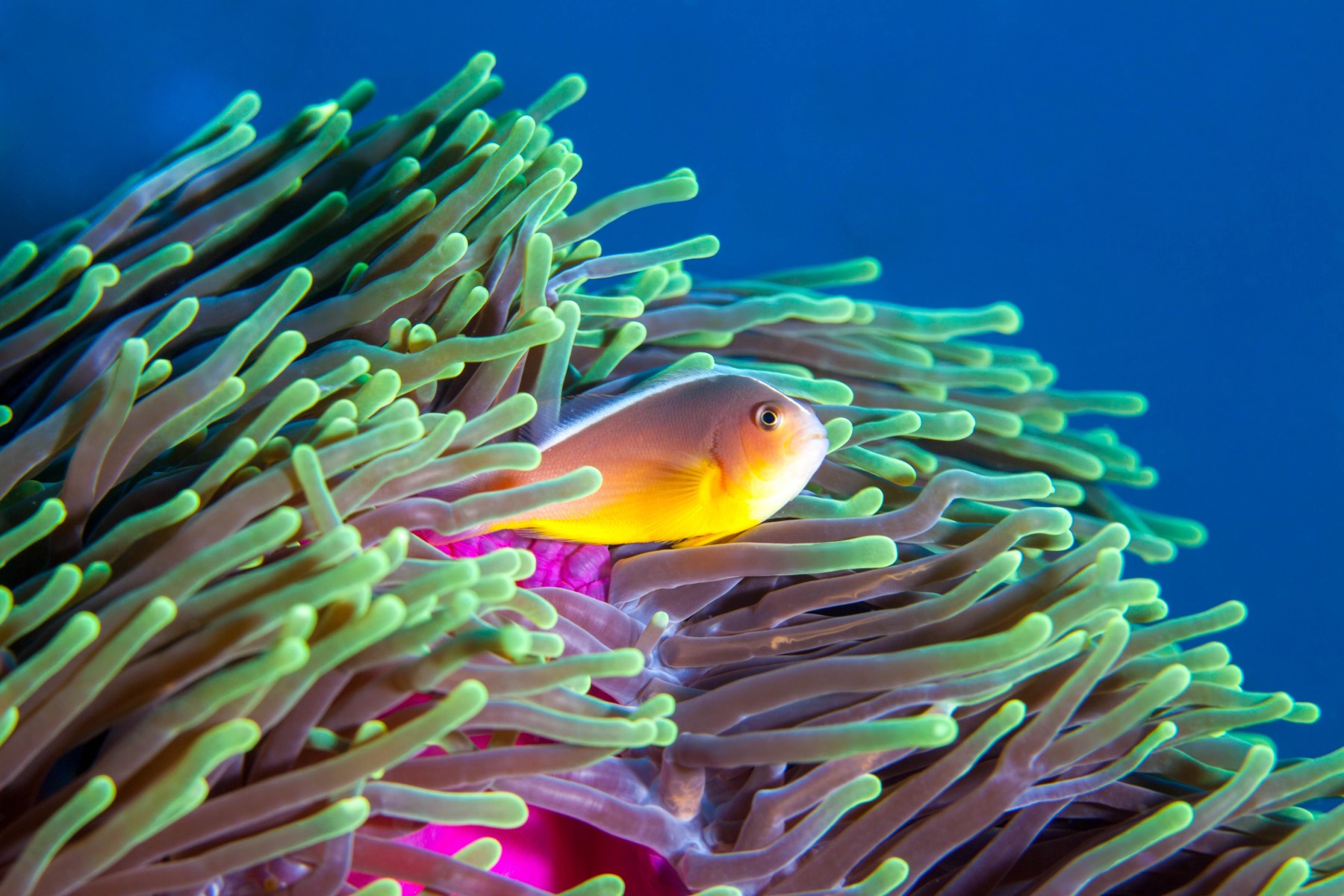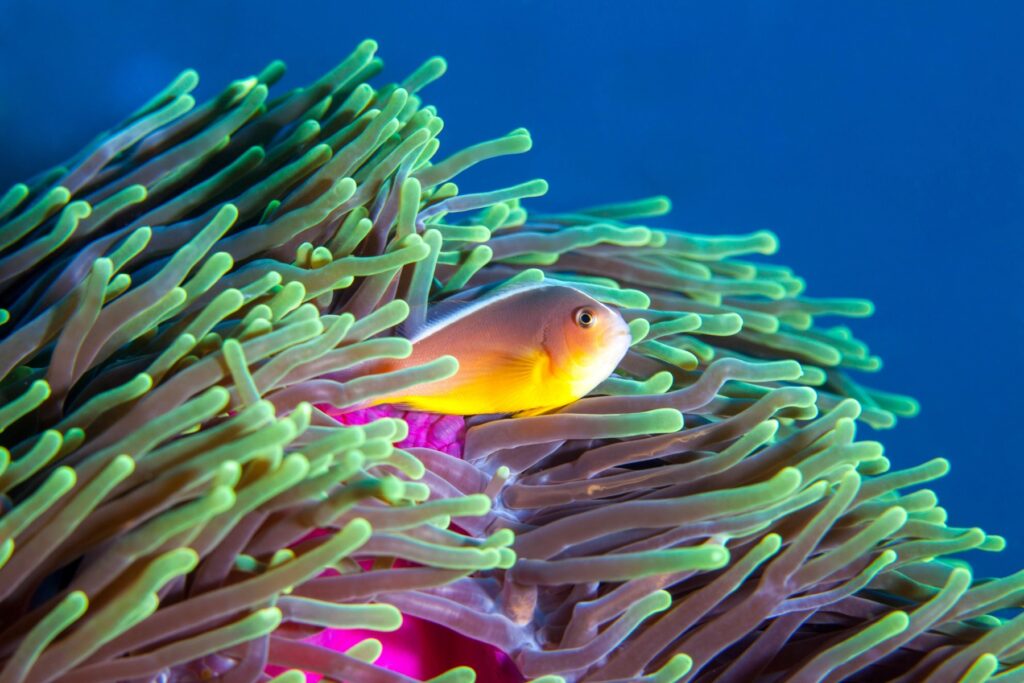 If you are separated from the rest of the group, do not continue the dive alone. Look around for between 30 seconds and 1 minute (certainly no longer) and then ascend to 6m. Unless there is some other major problem (for instance you're out of air), carry out the planned decompression (if any) between 5m and 6m and then take 1 minute to continue to the surface. Always try to add a 3-minute safety stop on top of any planned decompression.
Try to avoid touching the reef. Not only is this likely to harm the coral and other animals living there, but the reef contains organisms that will sting or bite you. Do not pick anything up – again, it's damaging to the reef, and there are one or two animals that are quite capable of killing you.
---
More information
For more information, check out Philip Briggs's guide: