Comprising a string of small sandy islands lying roughly 14–25km from the mainland north of Vilankulo and south of Inhassoro, the Bazaruto Archipelago was one of the few parts of Mozambique that remained safe to visit during the closing years of the civil war, when it developed as an upmarket package-based tourist destination that functioned in near isolation from the rest of the country.
That much is arguably still true today, since all the archipelago's lodges slot comfortably into the upmarket or exclusive price bracket, and their fly-in clientele consists mostly of people on a multi-country itinerary who barely set foot on the Mozambican mainland.
That said, Bazaruto is also the focal point of marine activities out of Vilankulo and Inhassoro, and its islands and reefs are the target of almost all diving, snorkelling and other day excursions from these popular mainland resorts. In 1971, the archipelago's five main islands and the surrounding ocean were gazetted as Bazaruto National Park, which extends eastward from the coastline between Vilankulo and Inhassoro to cover some 1,430km².
The three largest islands were formerly part of a peninsula that is thought to have separated from the mainland within the last 10,000 years. The largest and most northerly island is Bazaruto itself: 30km long, on average 5km wide, and punctuated by a few substantial freshwater lakes near its southern tip. South of this, Benguerra, the second-largest island at 11km long by 5.5km wide, was known to the Portuguese as Santa Antonio, but was later renamed after an important local chief.
South of this, the much smaller Magaruque lies almost directly opposite Vilankulo. The smallest island, Santa Carolina, also known as Paradise Island, is a former penal colony covering an area of about 2km² roughly halfway between Bazaruto and the mainland near Inhassoro. The fifth island, Bangue, is only rarely visited by tourists.
What to see and do in Bazaruto National Park
Diving and snorkelling
There are numerous dive sites dotted around the islands, but the undisputed champion is Two Mile Reef, a barrier reef that lies on the outer side of the archipelago between the islands of Bazaruto and Benguerra. Tides permitting, the best snorkelling spot is The Aquarium, a calm coral garden that lies on the inner reef and supports a dazzling selection of hard and soft corals, as well as reef fish of all shapes and colours, from tiny coral fish to the mighty potato bass and brindle bass. It is also a good spot to see reef sharks and marine turtles, though neither is guaranteed, while lucky divers might see manta rays and whale sharks.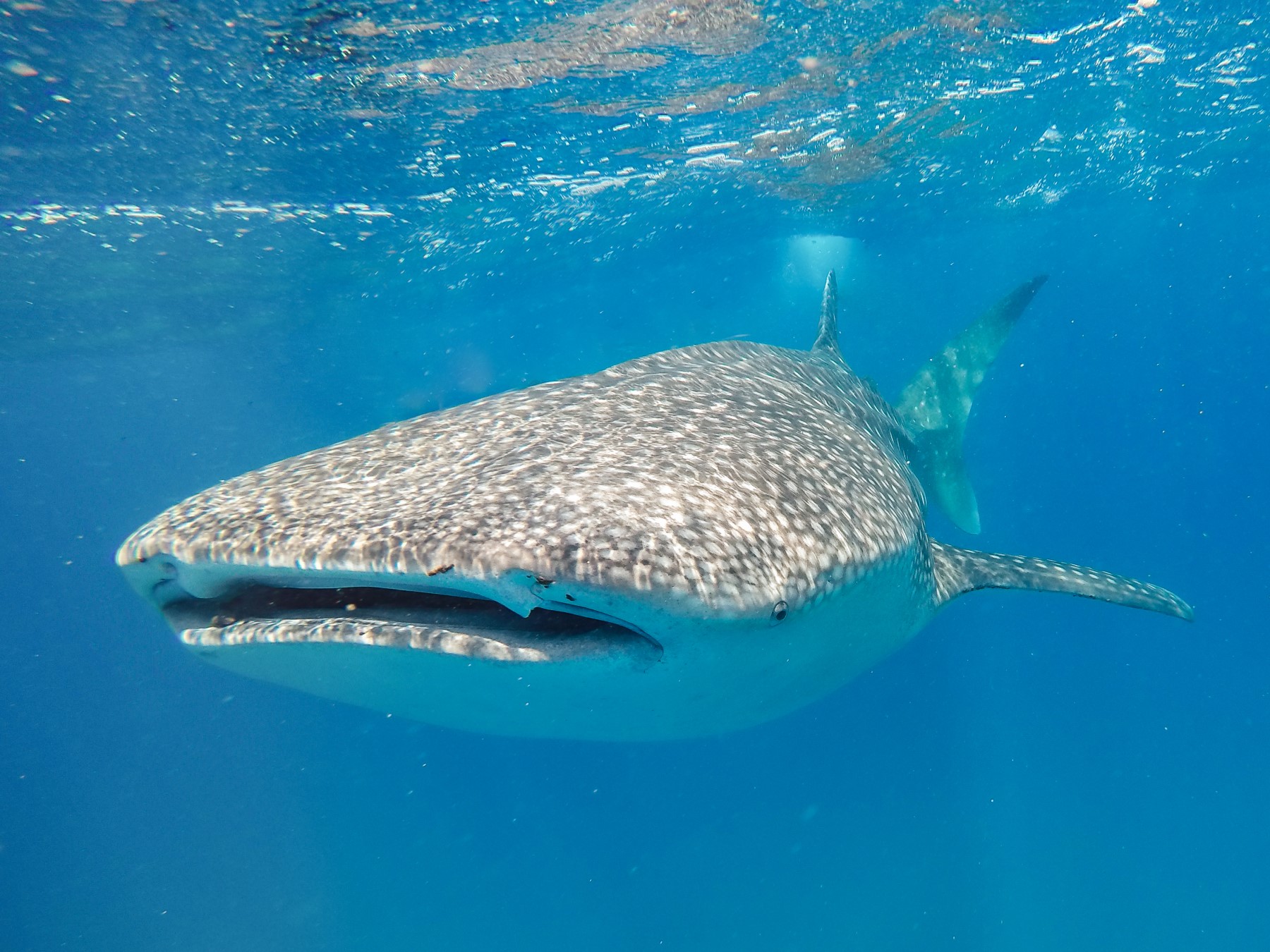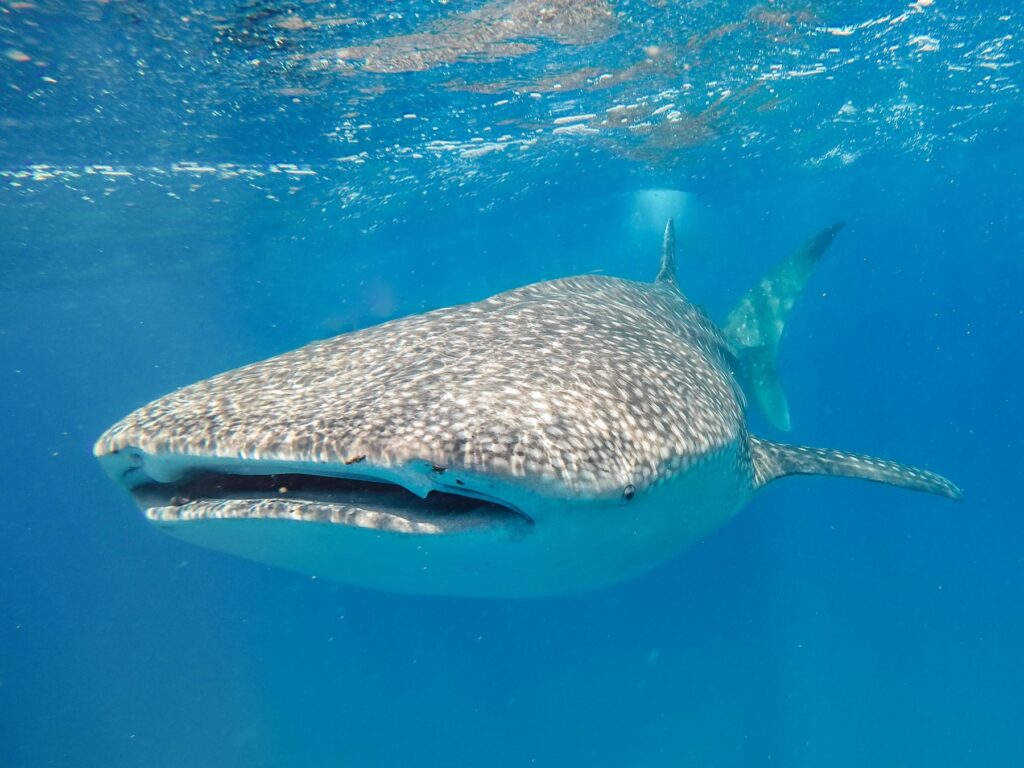 There are a host of dive sites on the seaward side of the same reef, with evocative names such as The Arches, Shark Point, Surgeon Rock, The Cathedral and The Gap. Any dive centre can advise on the site most suitable to your interests and current conditions but, if you are setting up a trip from Vilankulo, it is emphatically worth paying the extra to visit Two Mile Reef as opposed to taking the cheaper excursion of Magaruque, which has no proper reefs and thus offers vastly inferior diving and snorkelling.
Pansy Island
Not so much an island as a tidal sandbar situated a short distance south of Bazaruto Island, this popular landmark can easily be visited as an extension of a trip to Two Mile Reef. It is named for the so-called pansy shells (also known as sea biscuits or sand dollars) that are abundant in its intertidal shallows. This pretty shell-like object, with a distinctive five-petalled floral pattern on its flattened face, is not a shell at all, but the endoskeleton of a burrowing sea urchin of the order Clypeasteroida. The living creature is usually black or purple in colour, and covered in bristles, but after it dies the endoskeleton is bleached white by the sun and saline water.
The five petals are formed by a series of perforated pores through which the podia project from the body, and reflect the fivefold radial symmetry associated with all sea urchins. There are also 2cm slits above the floral pattern, the relicts of two grooves used for feeding. Any experienced guide will be able to find you examples of the pansy shell here, as well – with luck – as the living urchin.
Bazaruto Island
A striking feature of the archipelago's largest island is the immense dunes that rise from its southern shore, and these too can easily be visited in conjunction with Two Mile Reef and Pansy Island. Reputedly the highest point on the islands, rising around 100m above the surrounding water, the steep dunes can be climbed, albeit in something of a two steps forward, one step back mode, and with some serious sandblasting in windy weather.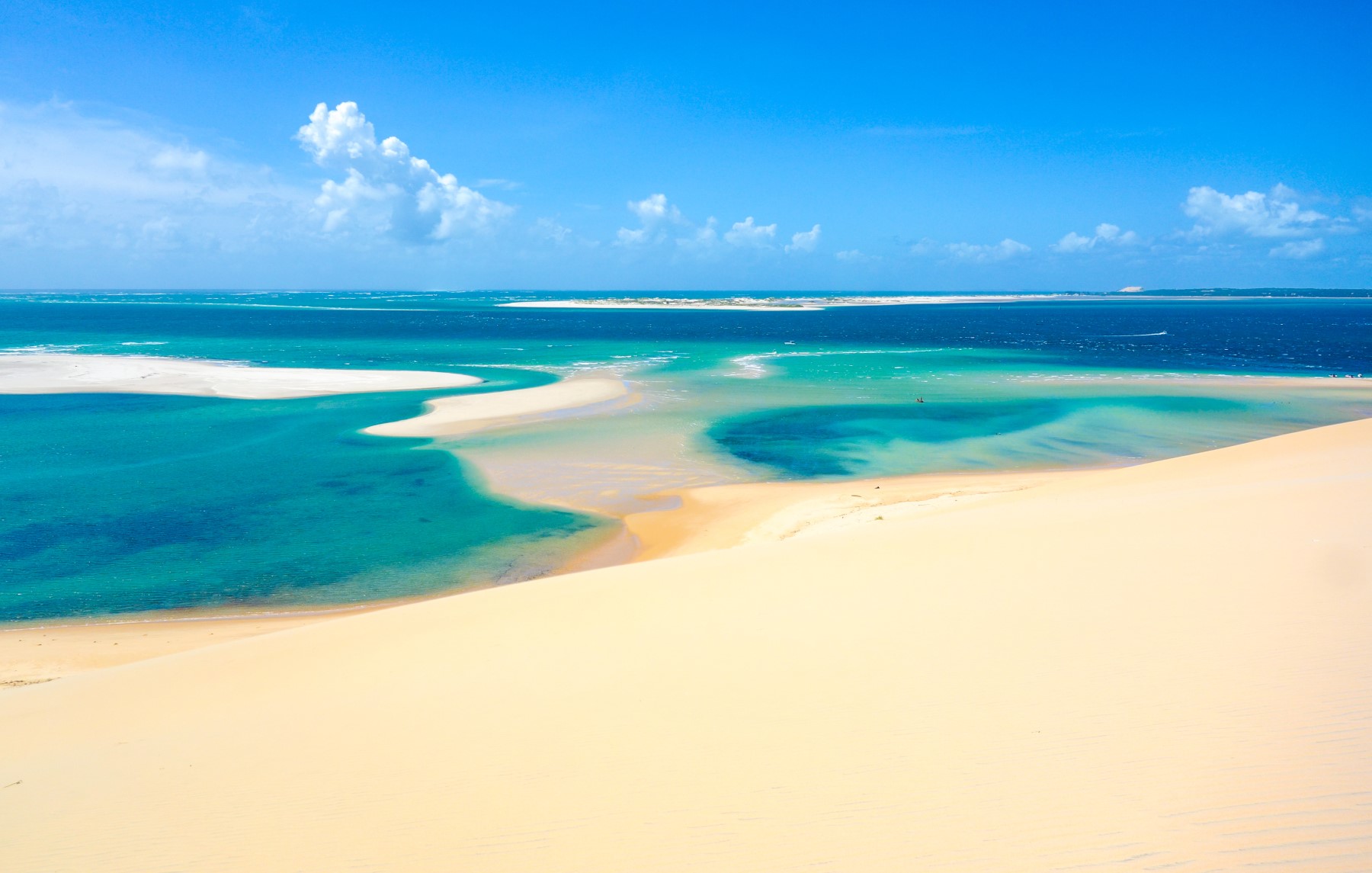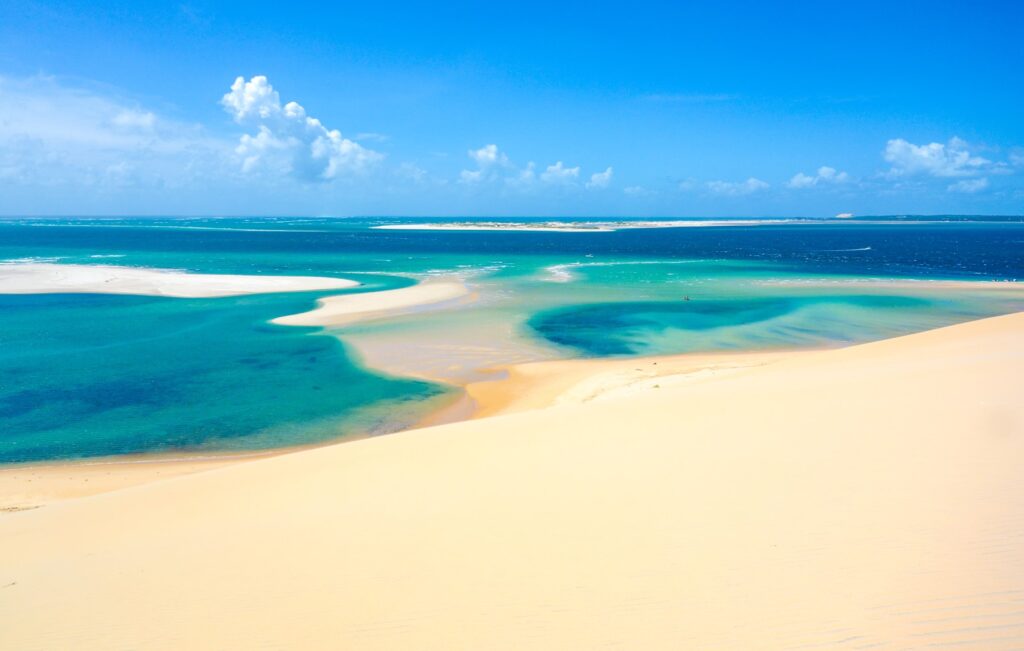 Once at the top, the view in all directions is utterly exhilarating, with the open ocean and other islands stretching away to the south, and a landscape of lakes and dunes running to the north. If you are staying at one of the lodges on Bazaruto, island tours can be arranged to visit some of the lakes and other dune fields, some of which are spectacular, and to meet local communities.
Benguerra Island
Like its larger and more northerly neighbour, Benguerra supports an attractive and varied landscape of marshes, lakes and tall climbable dunes, well worth exploring on a guided drive if you are staying at one of the lodges.
Wildlife includes plentiful monkeys, small antelope such as red duiker and suni, some impressive crocodiles on the lakes, and a superb mix of birds, with brown-headed parrot, African hoopoe, green pigeon, crowned hornbill and various bee-eaters conspicuous, while flamingos and other waterbirds frequent the lakes. Community visits can also be arranged.
Travel to Bazaruto National Park
Most overnight visitors to Bazaruto fly from Maputo or Johannesburg to Vilankulo and either fly to their lodge by helicopter or transfer there by boat. Either way, this is something that can be arranged with the company that books your accommodation (or, if you book directly, with the lodge itself). Day visitors most often come on a motorised dhow trip from Vilankulo, which can be arranged with any of the local dive operators.