Comprising a string of small sandy islands lying roughly 15–25km from the mainland north of Vilankulo and south of Inhassoro, the Bazaruto Archipelago was one of the few parts of Mozambique that remained safe to visit during the closing years of the civil war, when it developed as an upmarket package-based tourist destination that functioned in near isolation from the rest of the country.
That much is arguably still true today, since all the archipelago's lodges slot comfortably into the upmarket or exclusive price bracket, and their fly-in clientele consists mostly of people on a multi-country itinerary who barely set foot on the Mozambican mainland. That said, Bazaruto is also the focal point of marine activities out of Vilankulo and Inhassoro, and its islands and reefs are the target of almost all diving, snorkelling and other day excursions from these popular mainland resorts.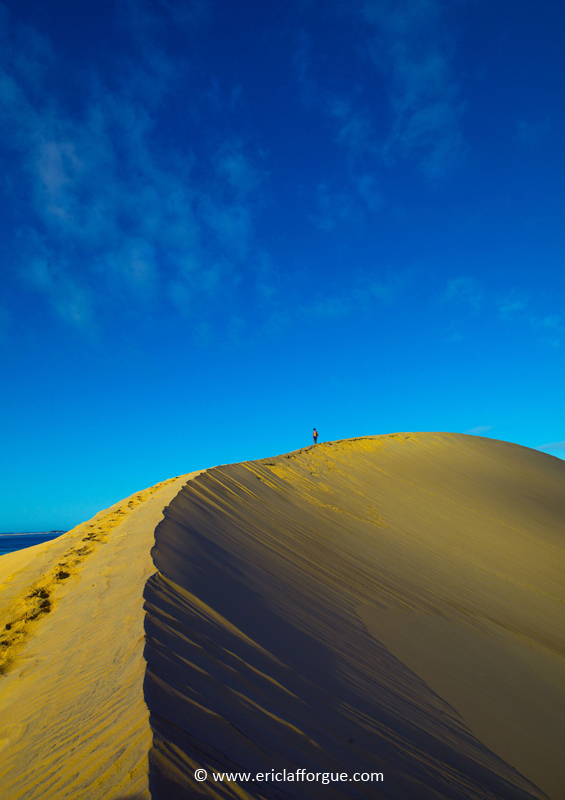 In 1971, the archipelago's five main islands and the surrounding ocean were gazetted as Bazaruto National Park, which extends eastward from the coastline between Vilankulo and Inhassoro to cover some 1,430km2. The three largest islands were formerly part of a peninsula that is thought to have separated from the mainland within the last 10,000 years. The largest and most northerly island is Bazaruto itself: 30km long, on average 5km wide, and punctuated by a few substantial freshwater lakes near its southern tip.
South of this, Benguerra, the second-largest island at 11km long by 5.5km wide, was known to the Portuguese as Santa Antonio, but was later renamed after an important local chief. South of this, the much smaller Magaruque lies almost directly opposite Vilankulo. The smallest island, Santa Carolina, also known as Paradise Island, is a former penal colony covering an area of about 2km2 roughly halfway between Bazaruto and the mainland near Inhassoro. The fifth island, Bangue, is only rarely visited by tourists.
With its white, palm-lined beaches, the Bazaruto Archipelago is everything you would expect of an Indian Ocean island retreat. It is of great interest to birdwatchers, with roughly 150 species recorded, including several that are rare or localised in southern Africa, including green coucal; crab, sand and Mongolian plovers; olive and blue-cheeked bee-eaters; and a variety of petrels, gulls and waders. Lesser flamingos seen on the islands come from a nearby breeding colony, the only one known in eastern Africa south of Lake Natron in Tanzania. An estimated 45 reptile and amphibian species occur on the islands, including two endemics.
The freshwater lakes on Bazaruto and Benguerra support a relic breeding population of crocodiles, while the shores of the islands are nesting sites for at least three types of turtle including the rare loggerhead. Mammals present on one or other island include the localised suni antelope, red duiker, bushbuck and samango monkey. An endemic butterfly species is found on Bazaruto Island.
However, the main attractions of the islands lie off their shores. The surrounding sea, warmed by the Mozambique Stream, is crystal-clear and its reefs support a variety of brightly coloured fish, making the area one of Mozambique's finest snorkelling and diving destinations. There are well-established diving centres on the north of Bazaruto Island and on Benguerra Island. Visitors to the islands frequently see marine turtles, humpback whales, and bottlenose, spinner and humpback dolphins, as well as large game fish such as marlins and barracudas. The islands are also renowned for their game fishing. The Bazaruto area supports what is probably East Africa's last viable population of the endangered dugong.
Day visitors must pay an entrance fee of around US$8 in advance at the WWF Office in Vilankulo. If you are on a package deal or staying at one of the lodges on the islands, the fee will almost certainly be included in your bill.