LaTina Ford is a photographer based in Seattle. She loves to travel and uses her camera to spark discussions about how our world and its built environments are changing. With academic degrees in spatial sciences and urban and regional planning, she has a passion for architecture, both new and old.
She has been touring with her mother's family since the age of three, exploring much of North America and its surrounding islands. Gifted her first camera by her father at nine years old, LaTina has spent two decades capturing feats of architecture on film.
Rambling with friends across Europe and visiting her husband's family in Australia and the UK, she has been exposed to different models of economic activity, cultural characteristics and building designs. Here, LaTina shares some of her favourite shots from her travels around the globe.
Graffiti by the Sea – Between Pacifica and Montara, USA
Photographers seem to find each other. When I lived in California, two of my co-workers also happened to be photographers. We would take outings together to break away from the hustle of the Bay Area and capture what we found on camera.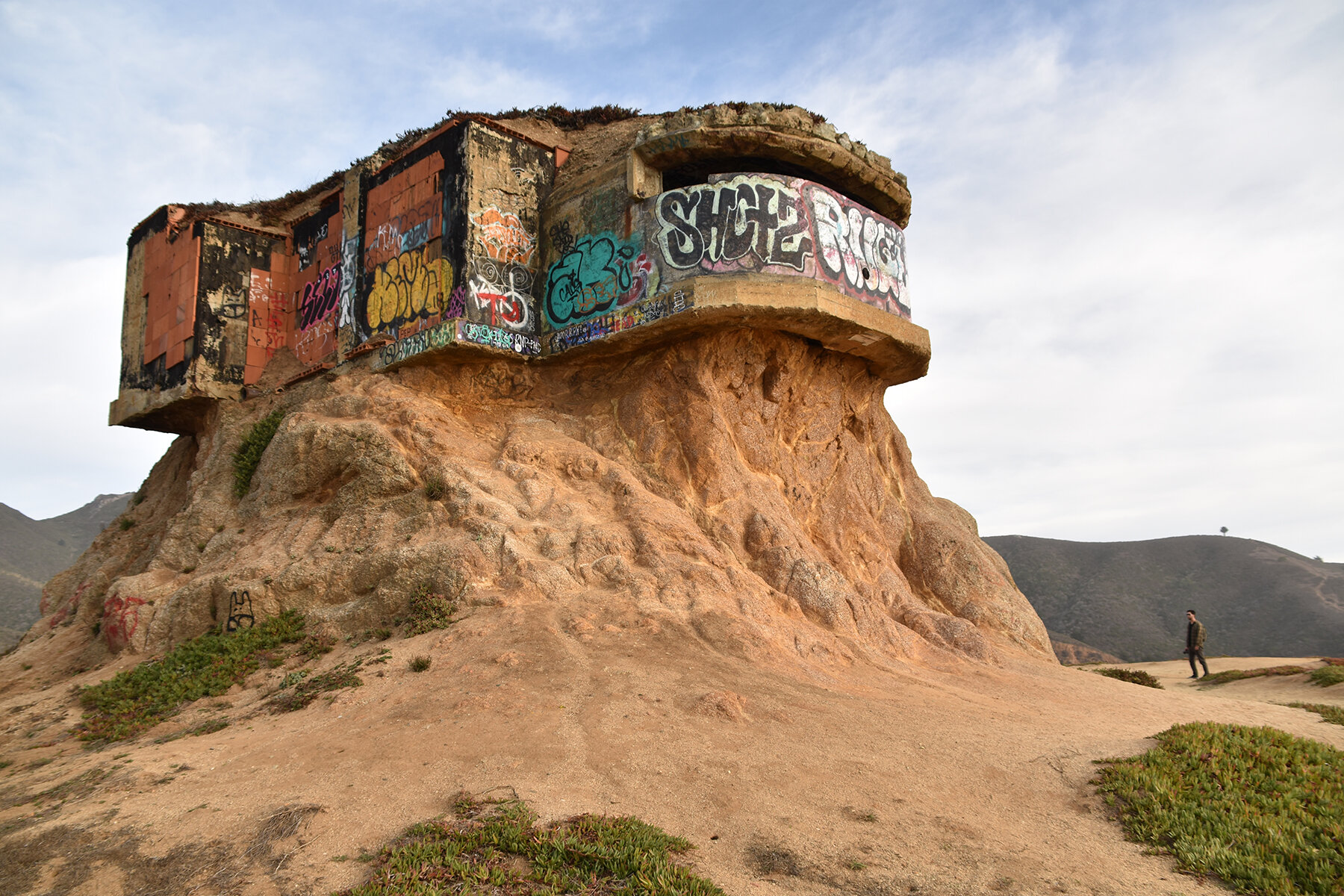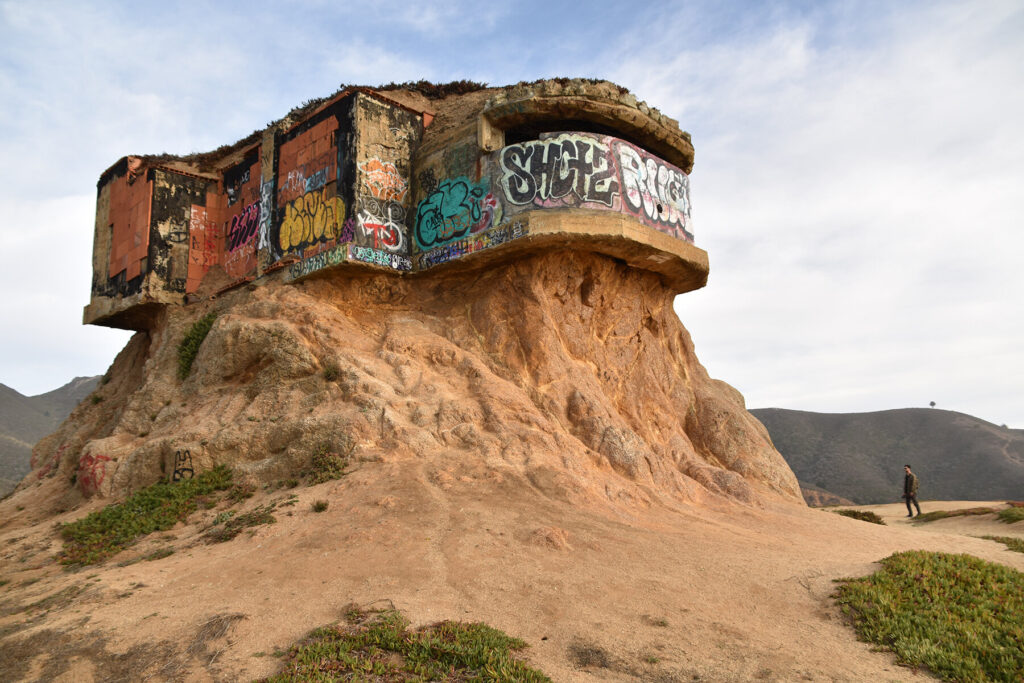 I had never heard of the decommissioned military bunker off Highway 1. It was used for observation during World War II and referred to as the Devil's Slide Bunker due to its precarious location on the edge of a steep, eroding cliff overlooking the ocean. Now covered in graffiti on all sides, I see this as a geological, historical, and artistic masterpiece.
Vasona Park Bridge – Los Gatos, USA
The Bay Area of California is renowned for numerous reasons: big tech companies, luxurious dining, beautiful weather, and thriving cities. It also has some of the most beautiful green spaces and outdoor areas in the state.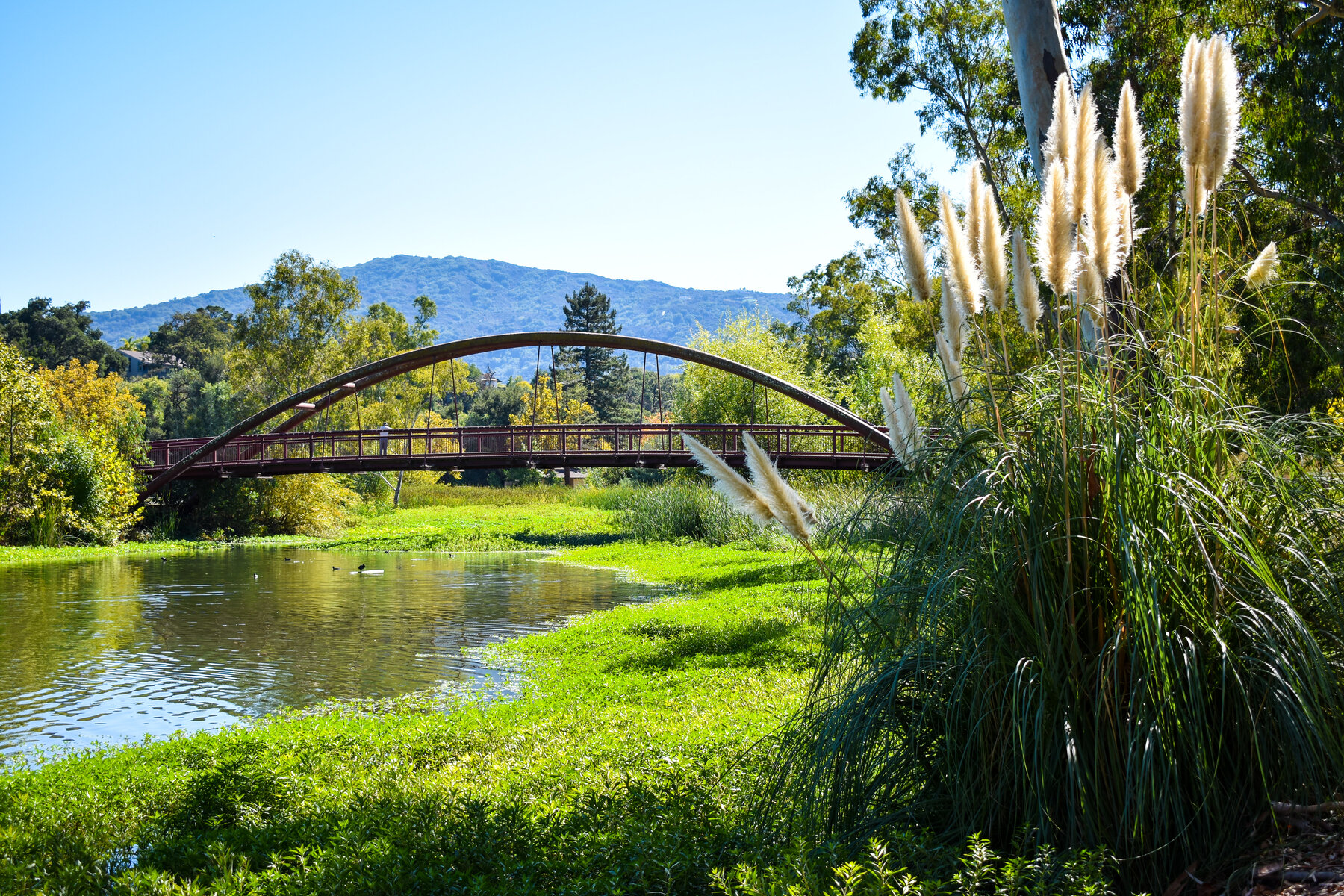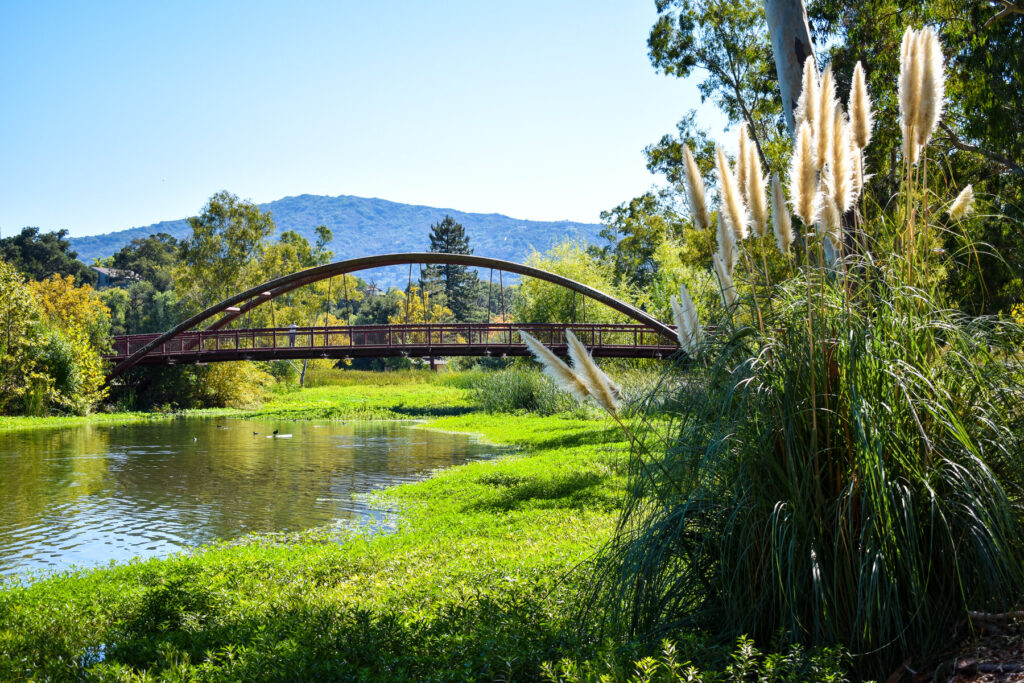 This pedestrian steel arch bridge crosses Los Gatos Creek inlet. It is surrounded by 152 acres of park, and is a popular destination for hikers, joggers, and cyclists. The arch of this bridge against the blue sky, Santa Cruz mountains in the background, and verdure in the forefront made a picturesque sight to behold.
Pier 39 Carousel – San Francisco, USA
You know that feeling when you're strolling around San Francisco, and it all just gets a little too much? San Francisco can sometimes be overstimulating, and walking around the pier at night is no exception. I was surrounded by a sea of people, sounds, shops, and food.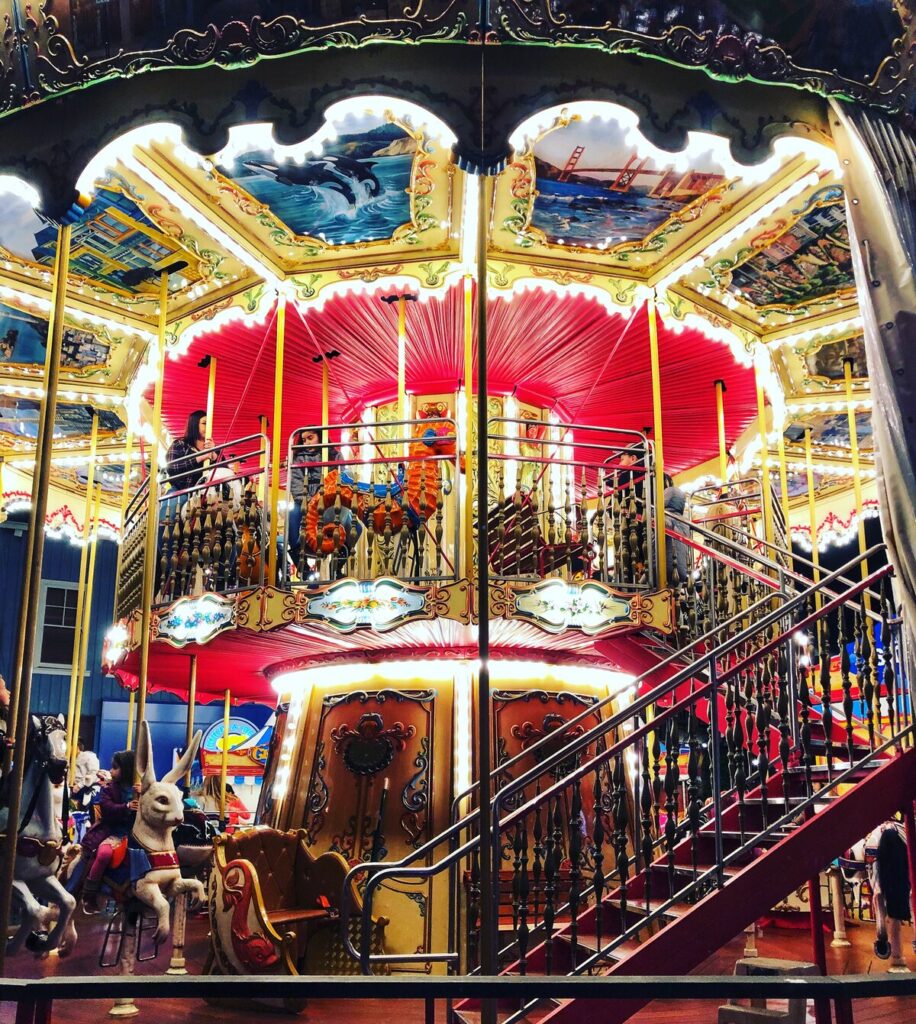 Then I saw it – a carousel. The bright primary colours and lights rotating around had me rooted in place. I'd never witnessed a carousel with two stories. This particular one was handcrafted in Italy and has 1,800 LED lights, 30 animals to ride on, and paintings of famous San Francisco landmarks on its ceiling.
The Emerald City – Seattle, USA
I fell in love with Seattle as a child. The moment I stepped off the plane and saw the endless green trees, I knew this was where I wanted to be. Seattle is one of the greenest cities in America, with over 20% of its land area dedicated to parkland.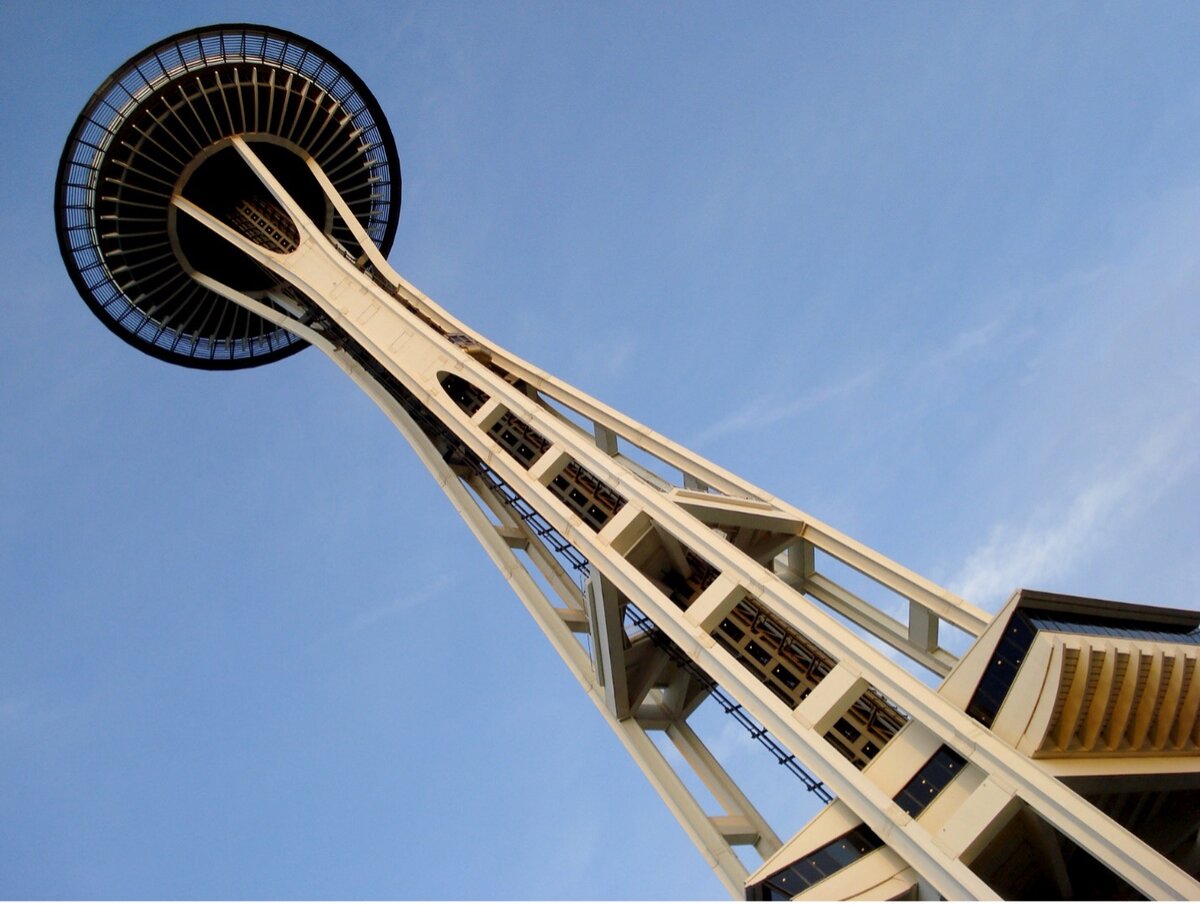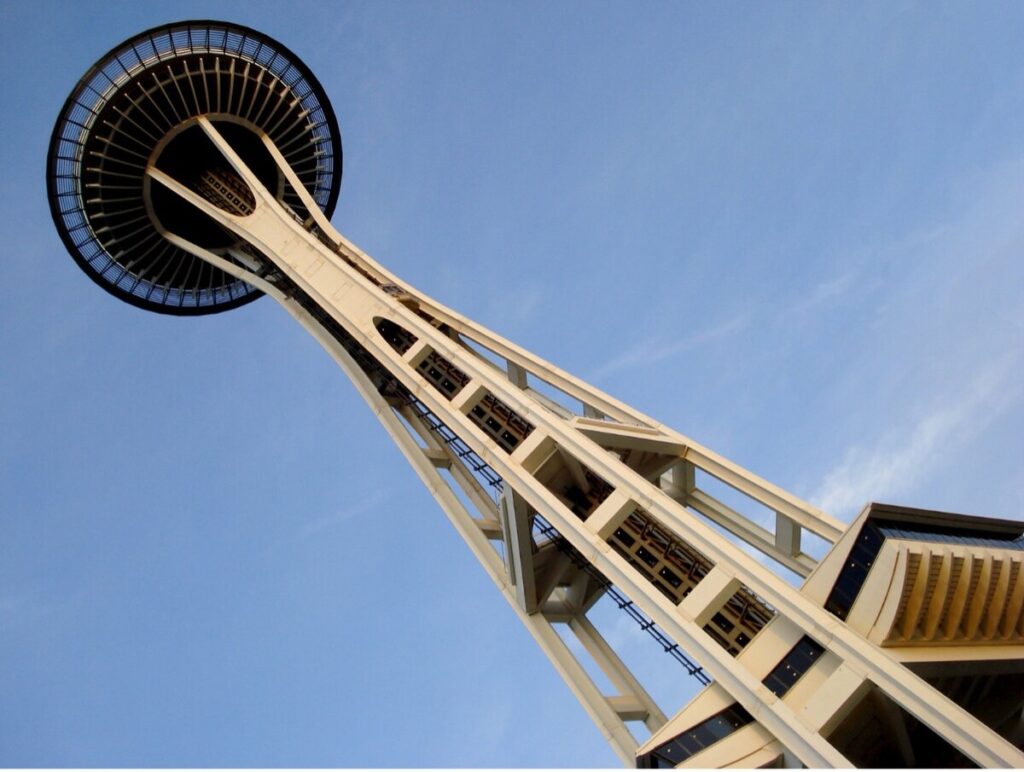 The Space Needle is an iconic structure. Standing at 605 feet tall, this spire has an observation deck and a rotating restaurant at the top. Opened in April 1962, the Space Needle hosted around 2.65 million people during the 1962 World Fair, including Prince Philip, Elvis, Neil Armstrong, and other famous names. During autumn, the Needle hosts a Base 2 Space event to support cancer research, and participants can sign up to climb the tower's 832 open-air stairs.
Wild Horse Monument – Quincy, USA
I visited Eastern Washington to stay at a vineyard and experience the semi-arid and fully arid deserts of Washington state. These conditions are caused by the rainshadow from the mountains. Being sheltered from the rain means that the summers here are hotter and the winters colder than in most other cities to the west.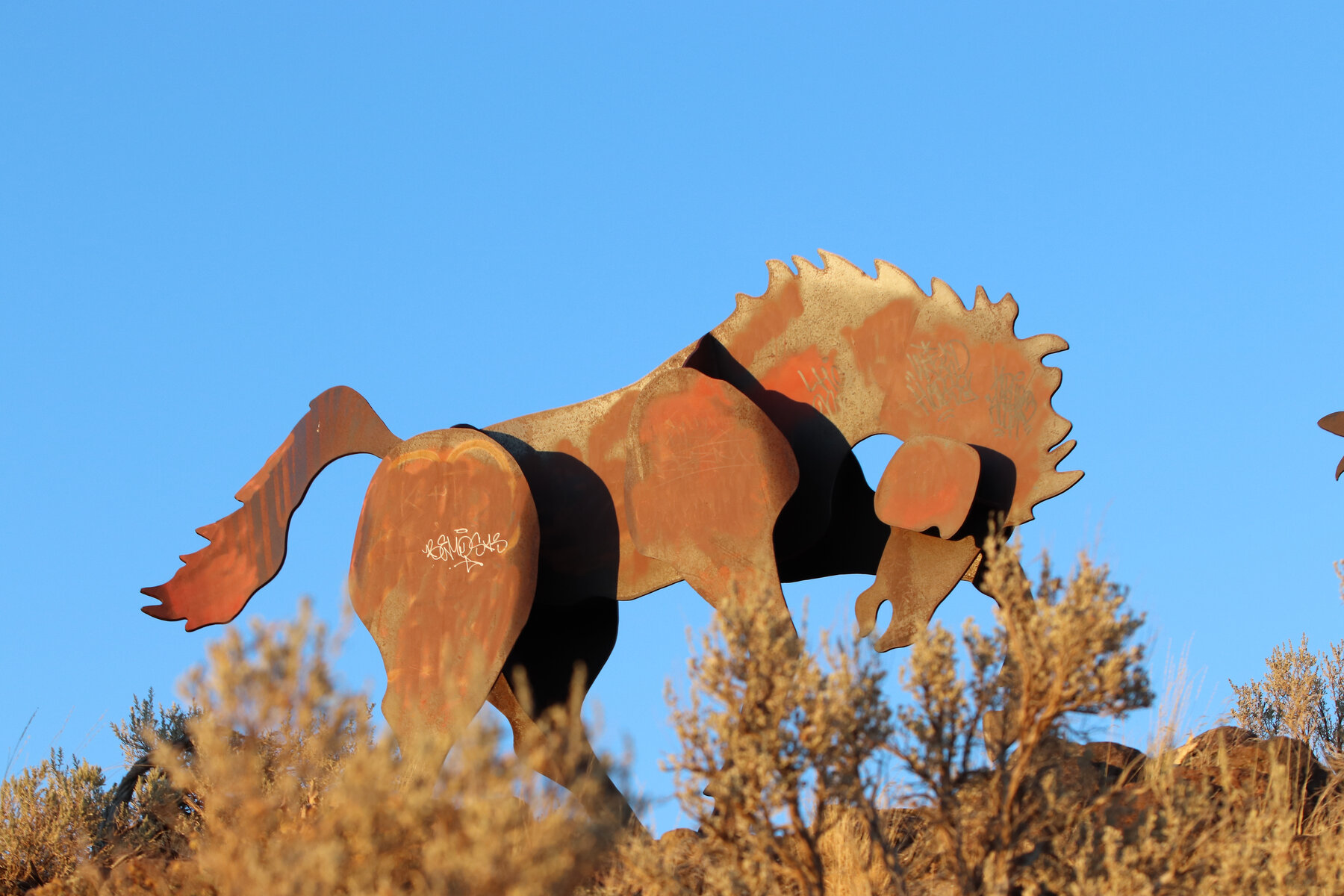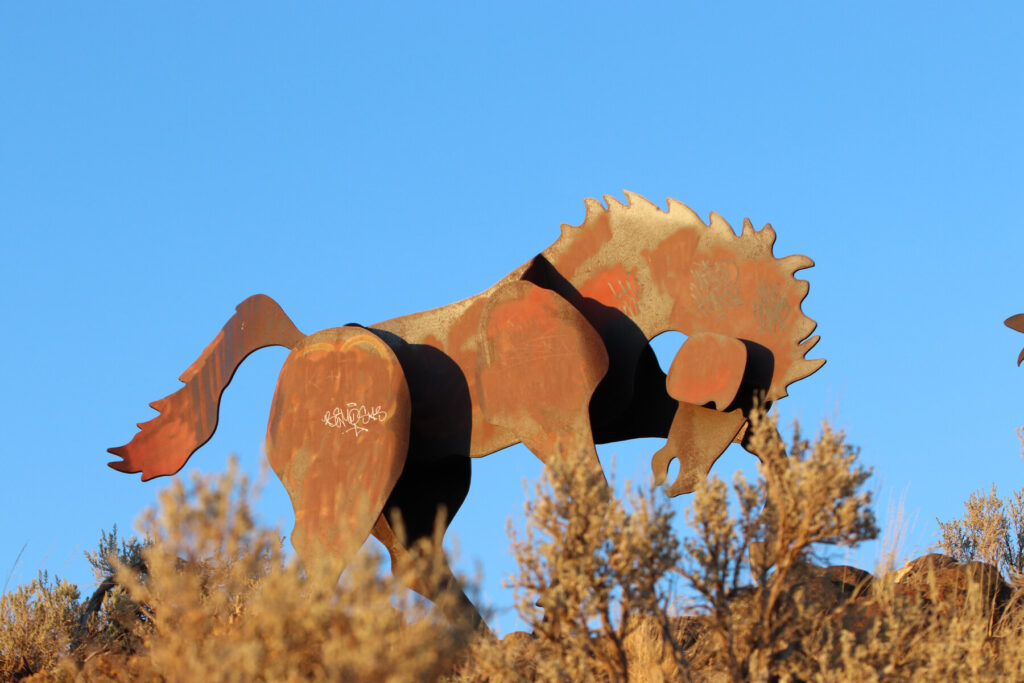 I glimpsed metal horses atop a cliff on the drive to the vineyard. The Wild Horse Monument, titled "Grandfather Cuts Loose the Ponies", is a 200-foot life-size sculpture of charging horses, created by David Govedare of Chewelah. The monument sits on a steep and loose trail, but the view from the top is more than worth it.
By the Pier – Cardiff, Wales
Cardiff may not be everyone's first choice of holiday destination, but my experience of it was one of wonder and beauty. Once you have found your way past all the hustle and bustle of the centre and taken some time to explore the area, you will see why parts of this city are used as unique filming locations for popular TV shows.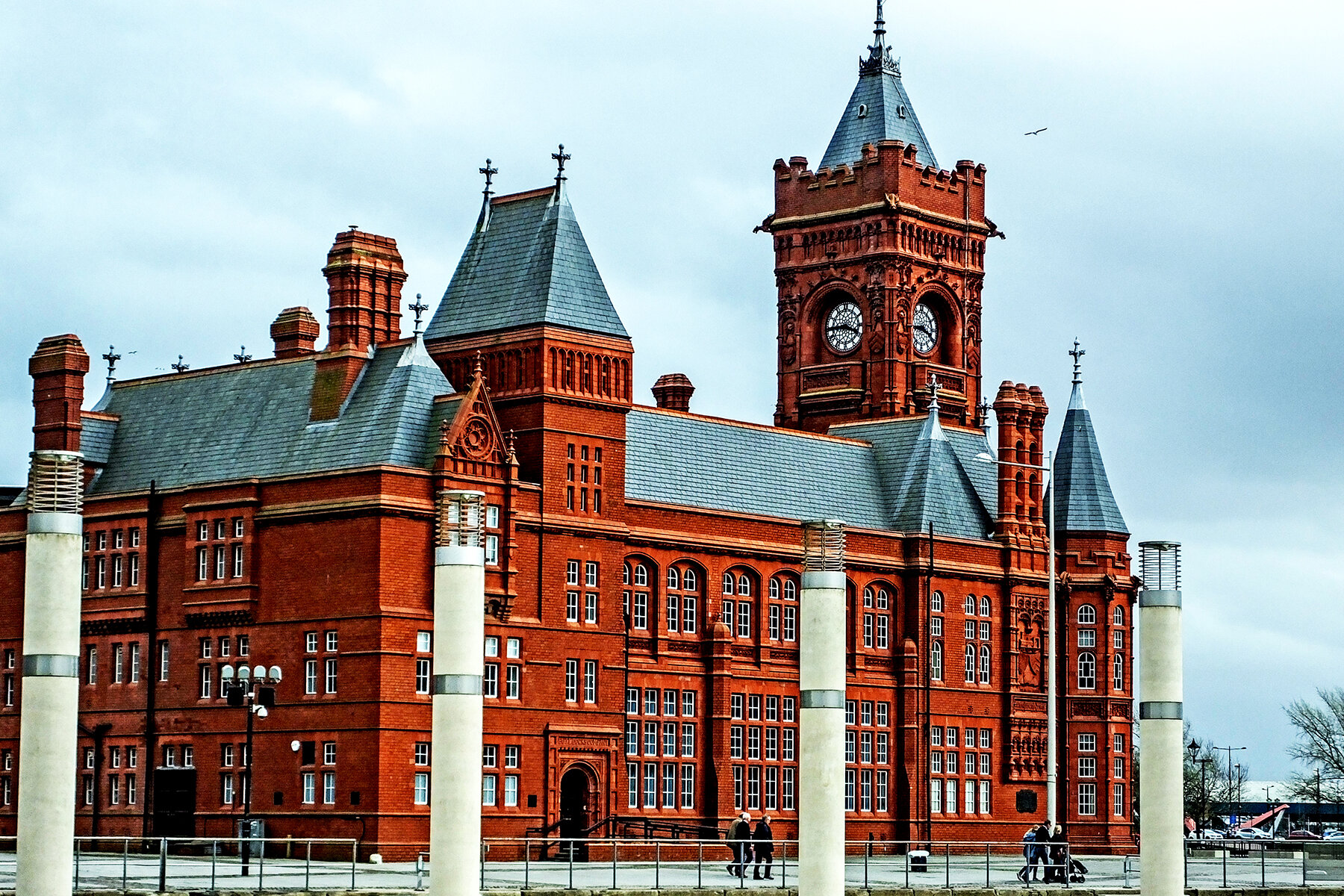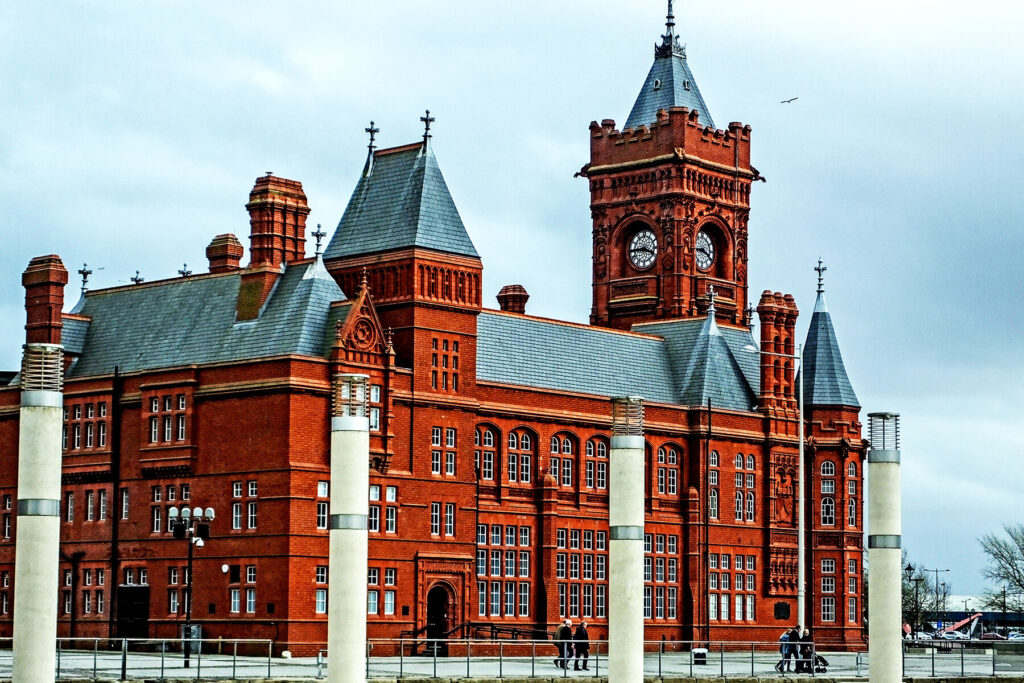 This Pierhead building in Cardiff Bay stands out from the other structures in the area, and my eyes were immediately drawn to its beautiful red terracotta brick. The Grade I listed building is one of Cardiff's most familiar landmarks and has been standing since 1897.
Pleasure Pier – Weymouth, England
I love to see structures near, across, or on the water; there is something magical about the harmonious balance of natural landscapes with the built environment. Here, the lines of the pier against the cloudless blue sky created an unmistakable feeling of peace.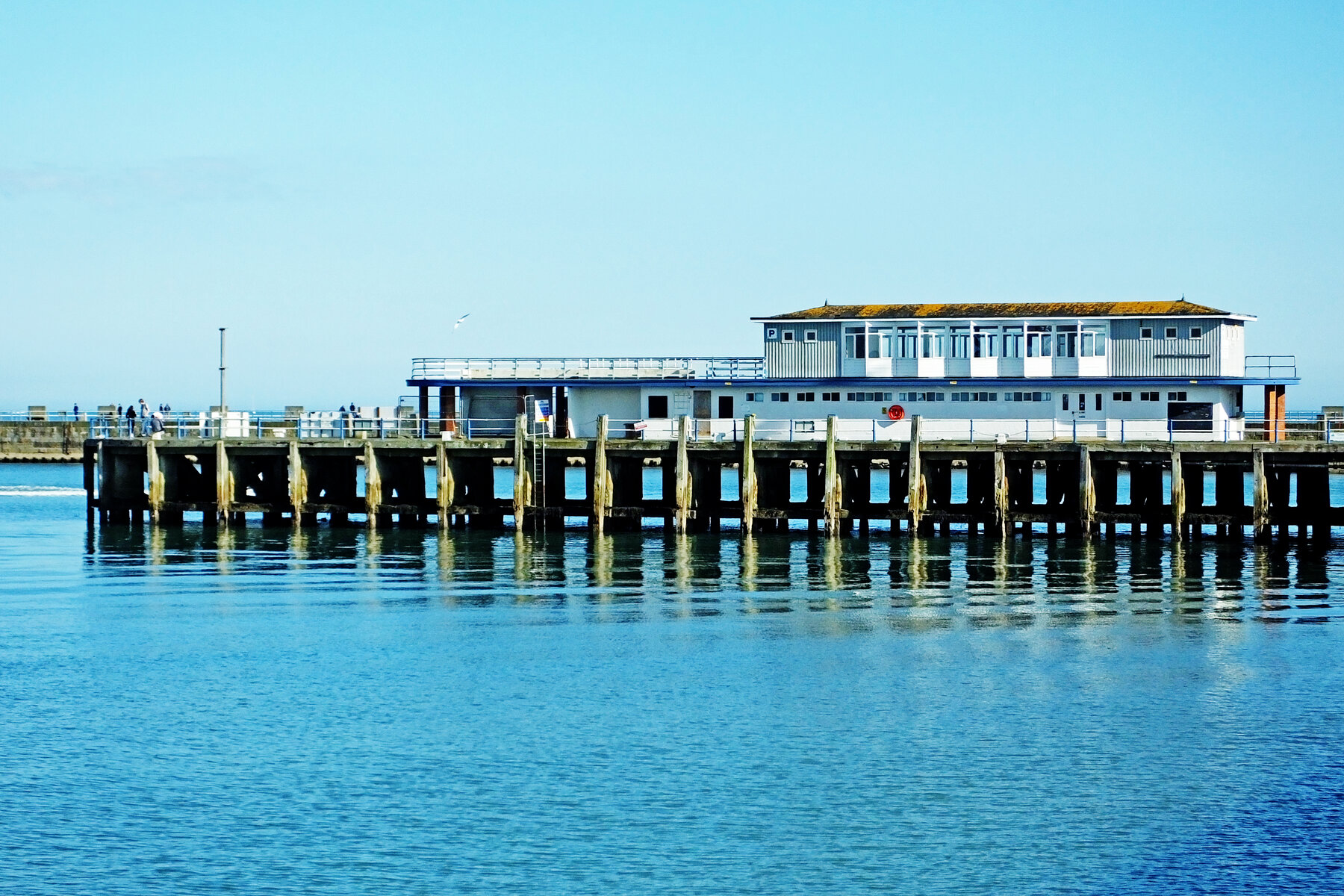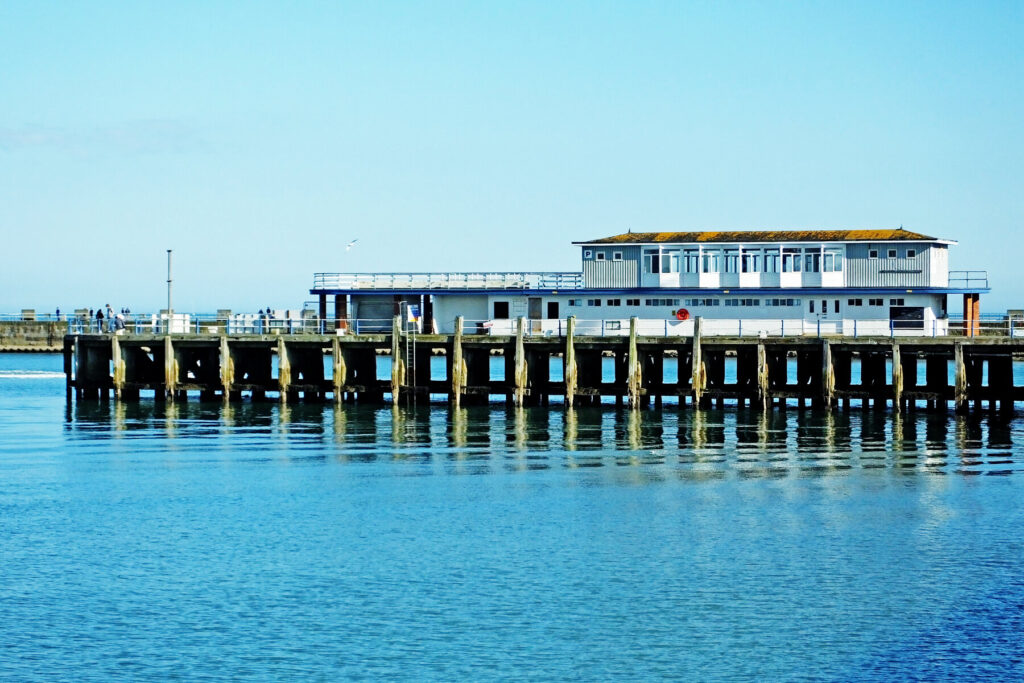 Having been upgraded for safety from timber to a sub-structure, the pier has been evolving since the mid-1800s. It is a popular location for those wanting to relax, catch fish, and enjoy the beautiful view.
Missouri, The Show Me State – Kansas City, USA
Growing up in Kansas City, everyone had a different opinion about downtown. People loved it, hated it, and everything in between. I loved the area as a child. I've seen it change over the years, and it's always been fascinating to watch. Before the massive economic redevelopment plans, the area was home to pockets of diverse ethnicities, a farmer's market that has been in the same location since 1857, a library, and a number of small neighbourhood shops.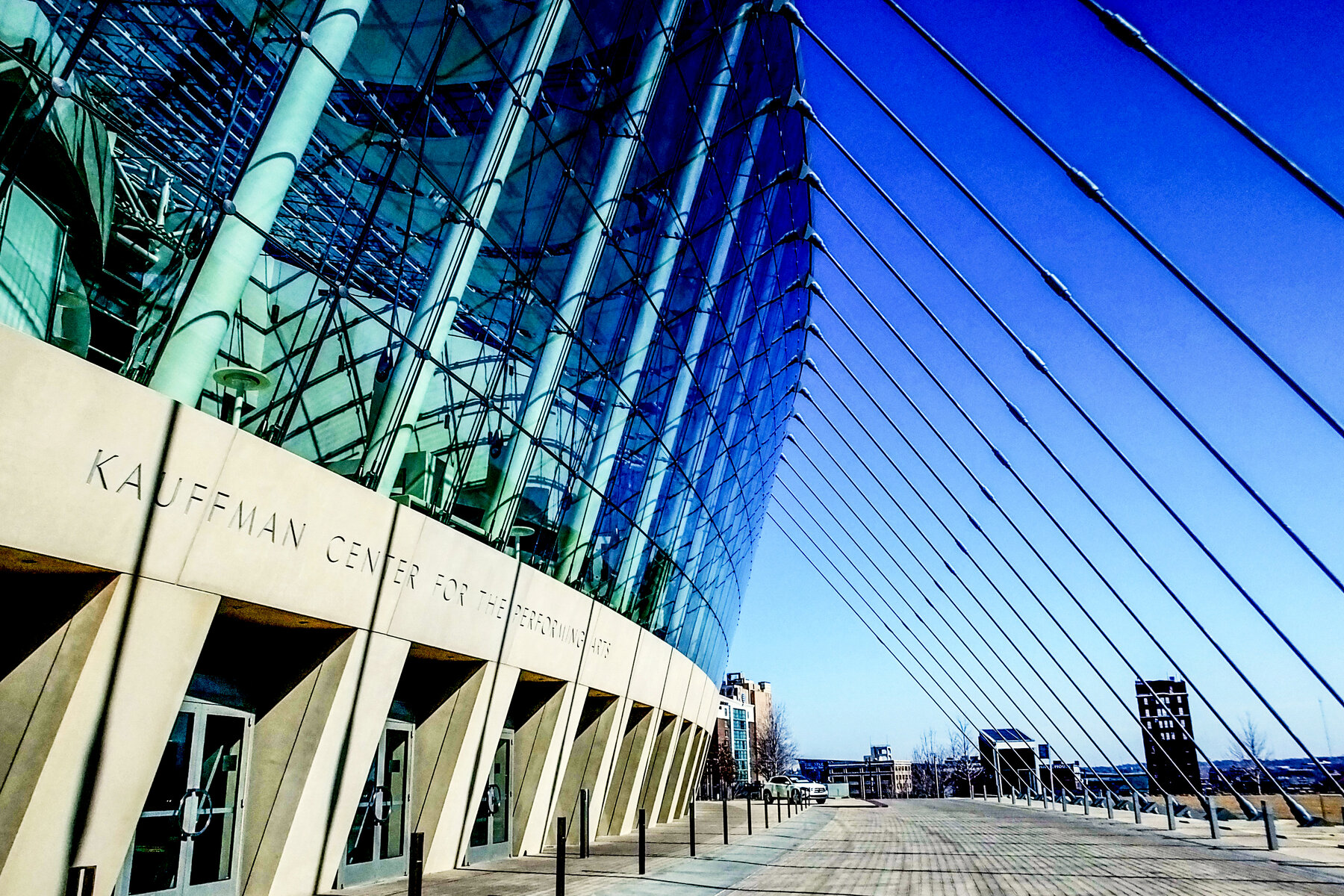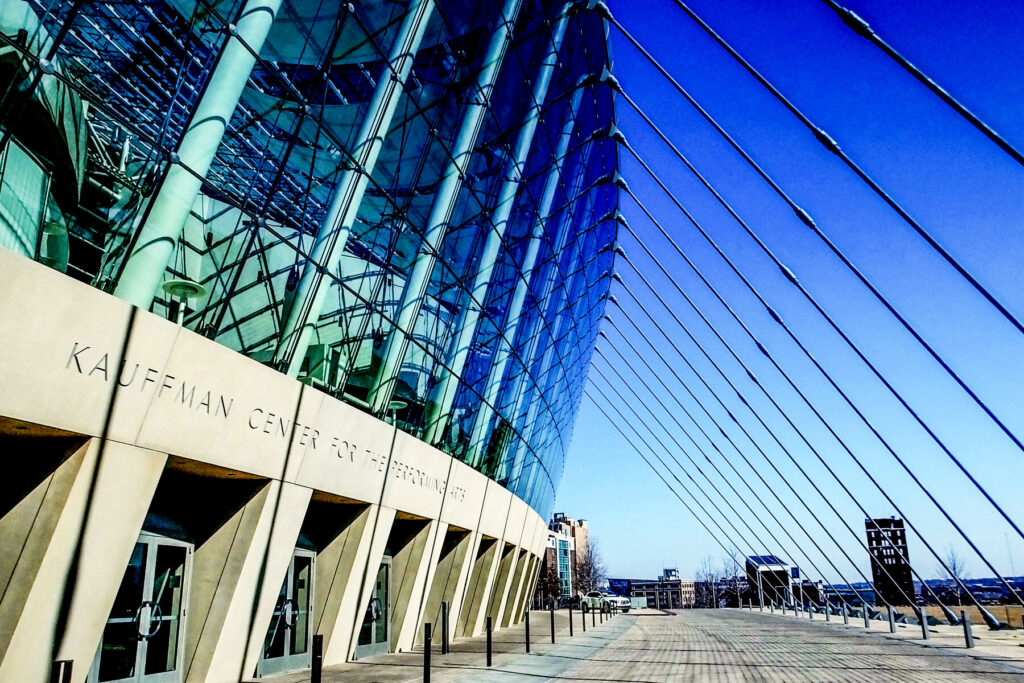 When the Kauffman Center for the Performing Arts was built, it became a large statement piece for downtown's Crossroads District. Considered high-tech architecture, this 285,000-square-foot complex was designed by Moshe Safdie. Blending historical elements of the city's downtown with new signage on buildings has been an adjustment for those who remember the area's former appearance, but these developments remain an intriguing expression of design and purpose.
---
To see more of LaTina Ford's work, check out her website or follow her on Instagram.