The largest urban centre in Mozambique, Maputo is a bustling and attractive port city that has served as the national capital since 1898, when it was known as Lourenço Marques (LM for short). It lies on the Gulf of Maputo (formerly Delagoa Bay) in the far south of Mozambique, within 100km of the South African and Eswatini borders. As such, it often feels more strongly connected to South Africa than to the rest of Mozambique, a circumstance reflected in a popular saying that likens Mozambique to a funnel – all the money flows down south!
Arrive in Maputo without prejudice and it is, quite simply, a most likeable city – as safe as any in Africa, and with a good deal more character than most. The avenidas, lined with jacaranda, flame and palm trees and numerous street cafés, have a relaxed, hassle-free, Afro-Mediterranean atmosphere that is distinctively Mozambican.
They are flanked by any number of attractive old colonial buildings in various states of renovation and disrepair, ranging in style from pre-World War I Classical to later Art Deco, all dwarfed in places by various incongruous high-rise relics of the 1950s and 1960s, when the city was something of a laboratory for devotees of the Bauhaus architectural style.
What to see and do in Maputo
Natural History Museum
Housed in one of the finest buildings in Maputo, a palace built in the Manueline style (a sort of Portuguese Gothic) and decorated with wonderfully ornamental plasterwork. Some of the animals are quite crudely stuffed and a few have rather unrealistic poses, but they're worth a visit just to get a close-up view of the animals you might only catch a glimpse of in the wild.
Also on display is a series showing the development during gestation of elephant embryos, proudly announced as the only such display in the world. Don't miss the ethnographic room, with a small but fine collection including carved wooden headrests, musical instruments, boats and ritualistic carvings.
Museu dos CFM
One of the better-quality museums in Maputo, this museum, housed in the Railway Station, opened in 2015 during an extensive renovation of the historic Beaux-Arts building.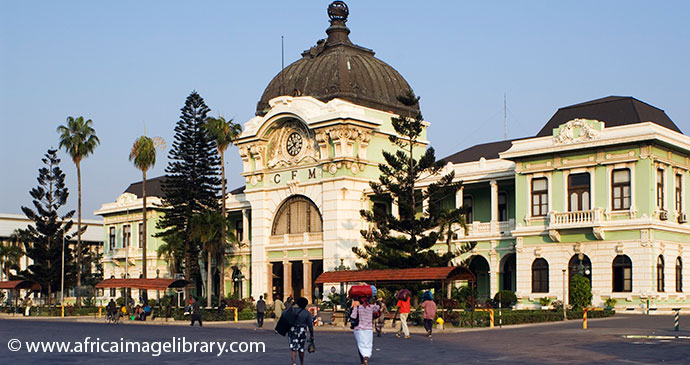 It has an excellent permanent collection of maps, photos and railway memorabilia that tell the story of the port and railway industry in Mozambique. Plans are also in waiting to host temporary exhibitions, guided tours, special train rides and other cultural activities.
Núcleo de Arte
A very popular and cutting-edge collective where artists can work and display their pieces, this also has quite a good café, serving drinks and meals during the week and light snacks at weekends (around US$5 a dish), and occasional exhibitions. It was involved in a rather famous project to make sculptures from old AK47 guns, landmines and other weapons associated with the civil war, most notably by the artist Gonçalo Mabunda.
Several of the results of this experiment are on display here, and in the windows of an adjacent bank. There's live music (typically marrabenta and jazz) here on Sunday evenings from 17.00 to 21.00 as well (US$4).
City walks
Maputo lends itself to casual exploration on foot, with several interesting colonial buildings and a colourful street life. Walking around the Polana district is particularly pleasant on a Sunday when the streets are quiet and most of the hawkers are sleeping off the previous night's revelries.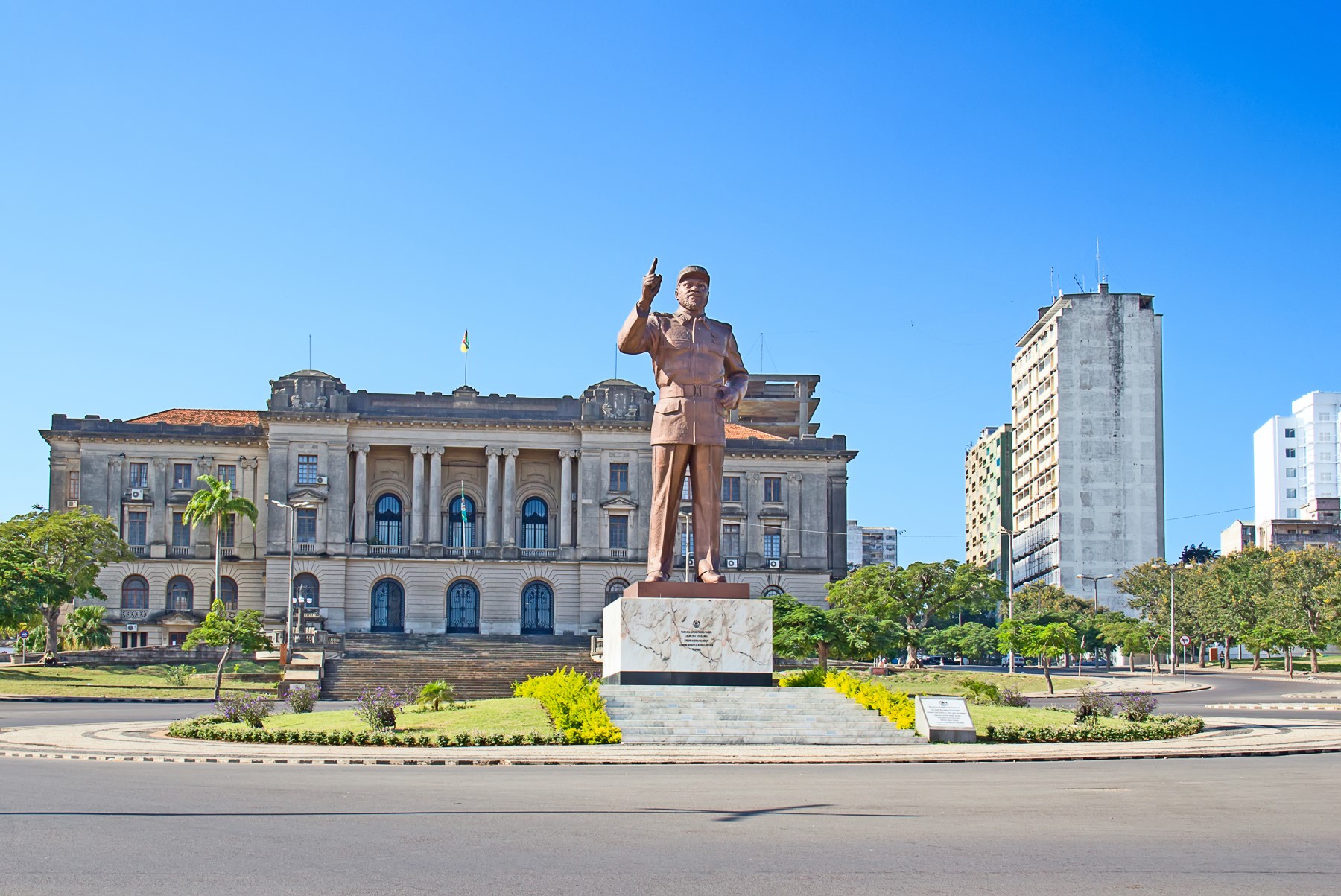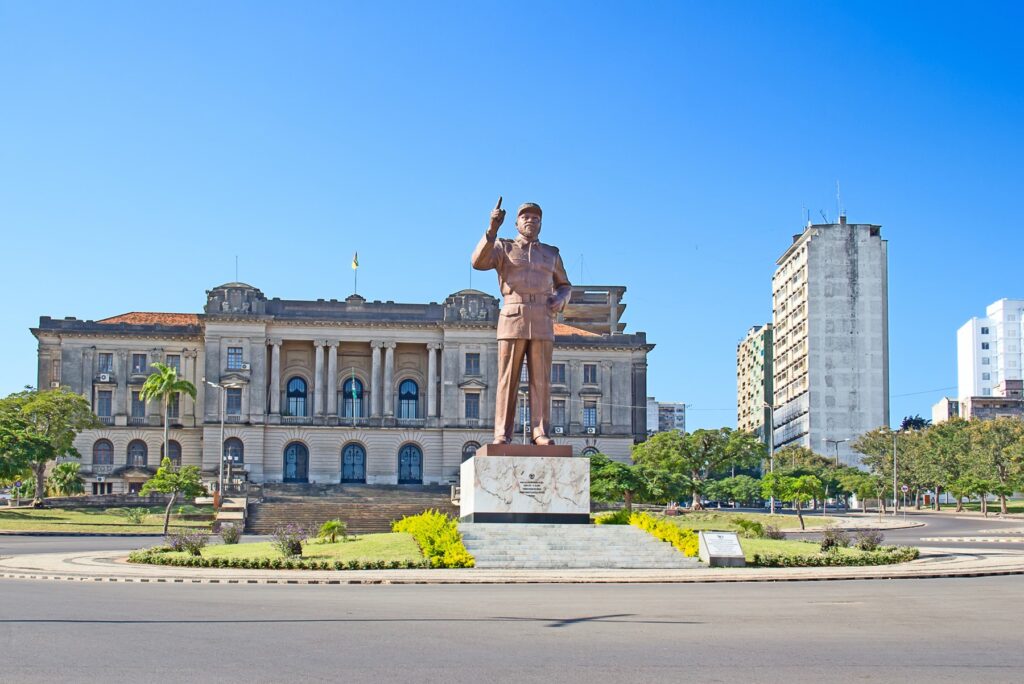 For more information on recommended walks around Maputo, see our guide to exploring the city on foot.
Travel to Maputo
By air
Maputo International Airport is about 5km northwest of the city centre, up at the end of Avenida Accordos de Zambia. LAM flies to/from Maputo from all provincial capitals north of Xai-Xai and also operates several international flights: three times a week to/ from Lisbon and several times weekly to/from Johannesburg, Luanda (Angola), Dar es Salaam (Tanzania), Nairobi (Kenya), and Addis Ababa (Ethiopia).
Other international carriers to Maputo include TAP, SAA, Airlink, Ethiopian Airlines, Kenya Airways, and Qatar Airways. There is no public transport from the city centre to the airport, though some chapas do run to within about 1km of it. Taxis are readily available and cost around US$15–20 for the roughly 20-minute journey.
By rail
There is a daily train to/from Maputo and Ressano Garcia on the border with South Africa. It leaves Maputo at 07.45 daily and starts the return leg at around noon. Tickets are very inexpensive (about US$0.35 one way) but it takes around 2½ hours in either direction, as opposed to about an hour by car to cover the same route.
For those with a taste for the difficult, there is also a twice weekly train to/from Maputo and Chicualacuala (Vila Eduardo Mondlane) on the Zimbabwean border in Gaza Province.