You cannot write about the highlights of Mauritius without mentioning the beaches – and, yes they really are as good as they look in the holiday brochures. Whether you want to relax on pristine white sands, dive the coral reefs or try your hand at watersports, these little slices of paradise have it all.
Blue Bay
Blue Bay offers a good beach, a fabulous lagoon and a range of accommodation. Thanks to its exceptional seascape and coral garden, the coast here is a protected marine park. Around 38 coral species representing 28 genera and 15 families have been recorded here, plus some 72 fish species.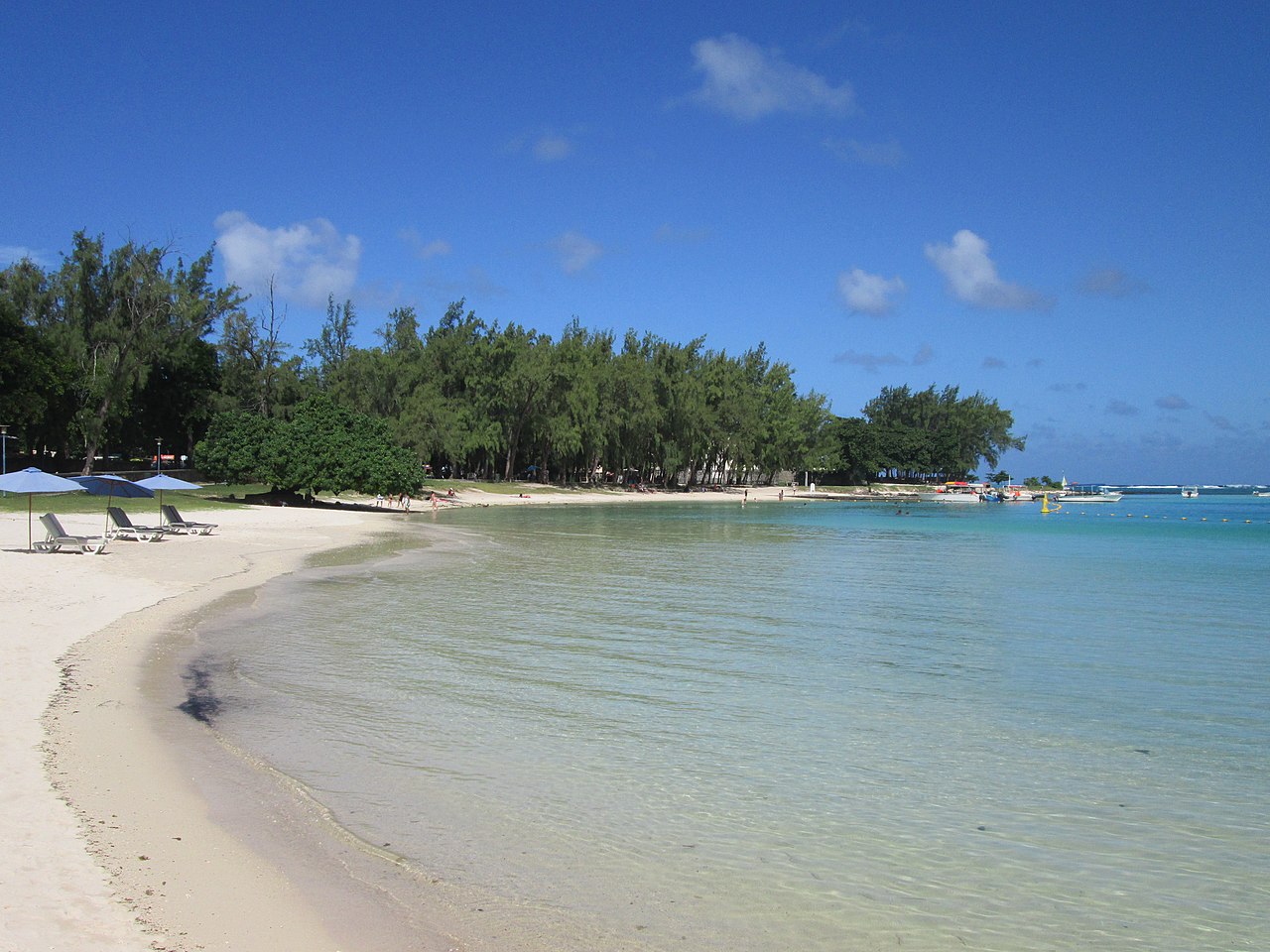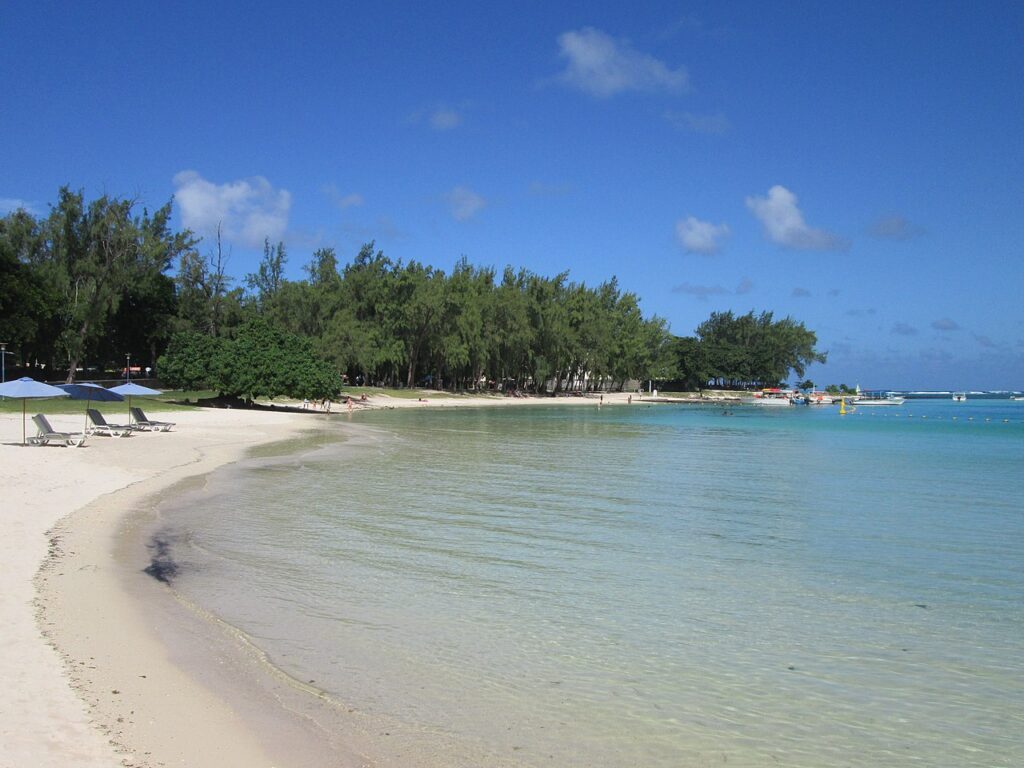 The water is clear and calm and the snorkelling excellent. For anyone hoping to get up close and personal with Mauritian wildlife, Blue Bay is a must-visit. While there, don't miss a trip to Île aux Aigrettes, a Mauritian Wildlife Foundation nature reserve and stunningly beautiful coral islet.
Belle Mare
Belle Mare Beach is true postcard material, with a long white-sand beach, shallow turquoise waters and a border of casuarina trees. The old lime kiln among the trees is one of many along this coast where coral was burnt over casuarina wood fires to extract the lime. Among the trees, mobile eateries sell samoussas and other light bites, while hopeful pineapple sellers on mopeds chug up and down the beach looking for customers.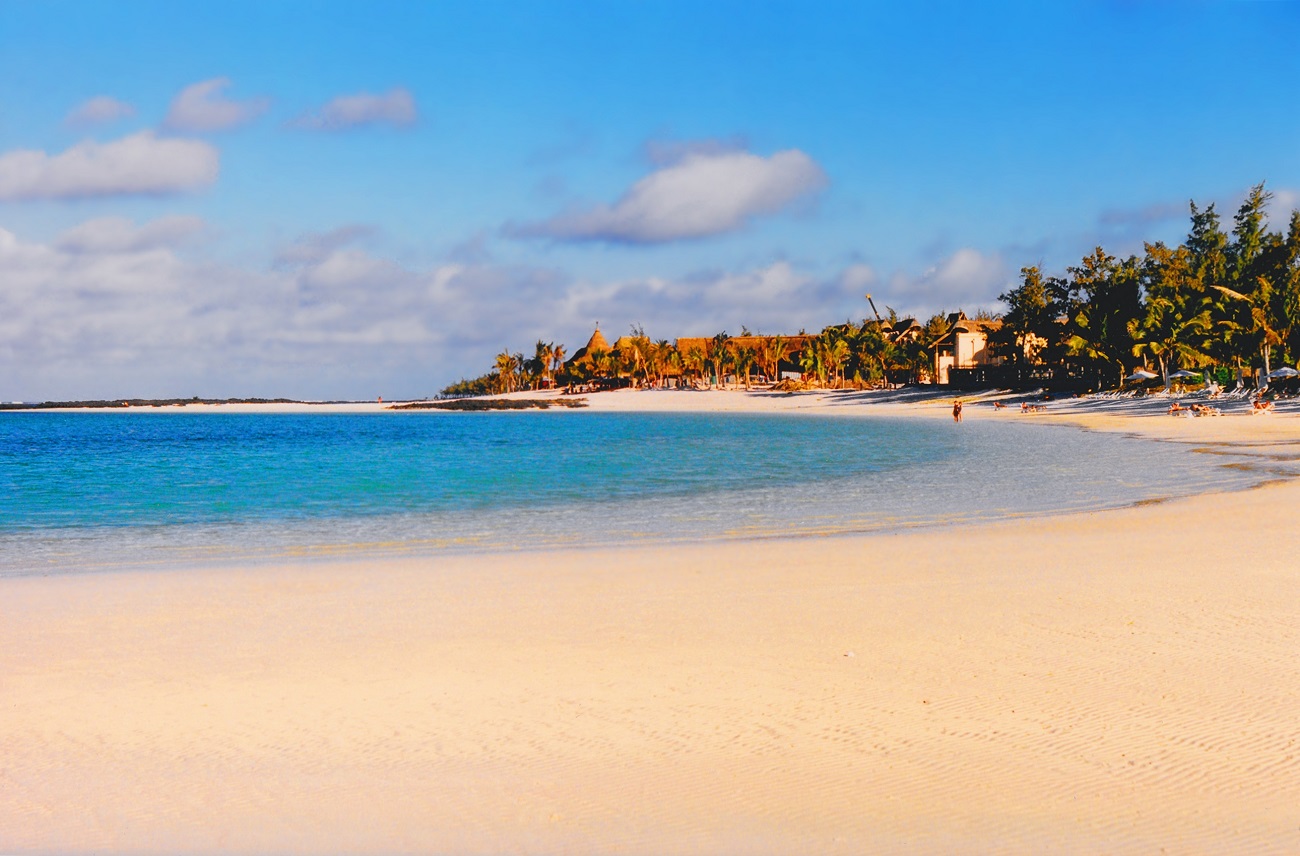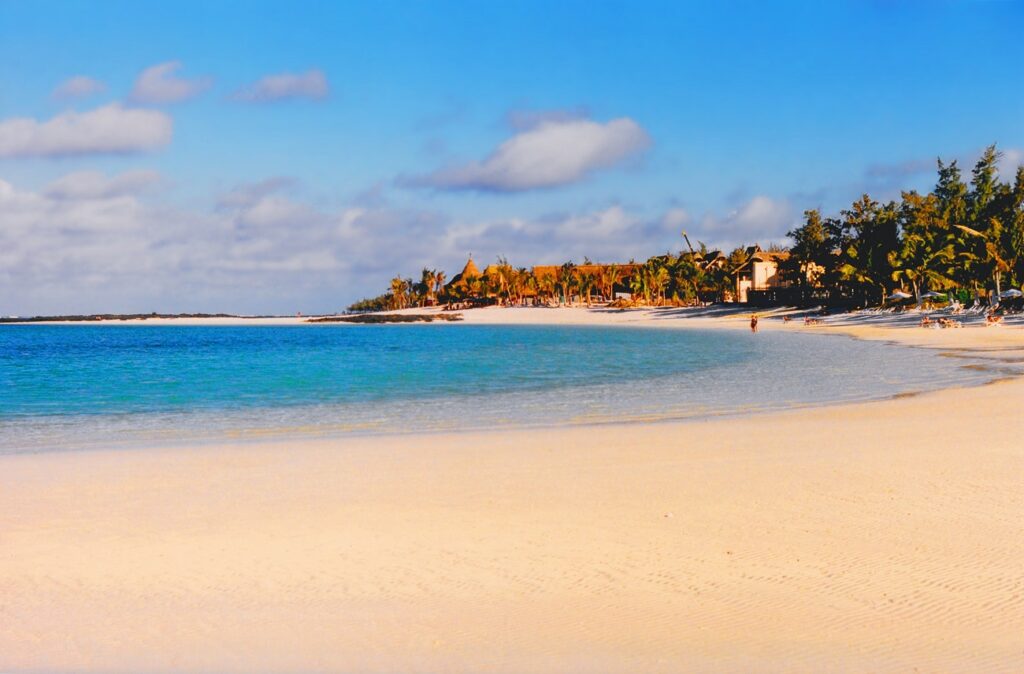 The village of Belle Mare is small but has a couple of small supermarkets, a few clothing shops, a pharmacy, car hire and excursions companies and a police station. Although sadly, the large upmarket hotels which have come to dominate this area of coast have brought with them jet skis, banana boats and waterskiing tourists, Belle Mare's beauty remains undeniable and is certainly worth a visit for anyone seeking picture-perfect views.
Trou aux Biches
Despite extensive tourism development and a very large resort hotel in its centre, Trou aux Biches somehow retains the feel of a village lived in by Mauritians. A quieter alternative to Grand Baie, it features a beautiful, long beach, wide lagoon with excellent snorkelling and a range of accommodation and restaurants. The hotels along this stretch of coast are broken up by private houses, and in the early morning you will see a steady stream of locals exercising on the sand and swimming in the numerous fenced areas designed to protect swimmers from boat traffic.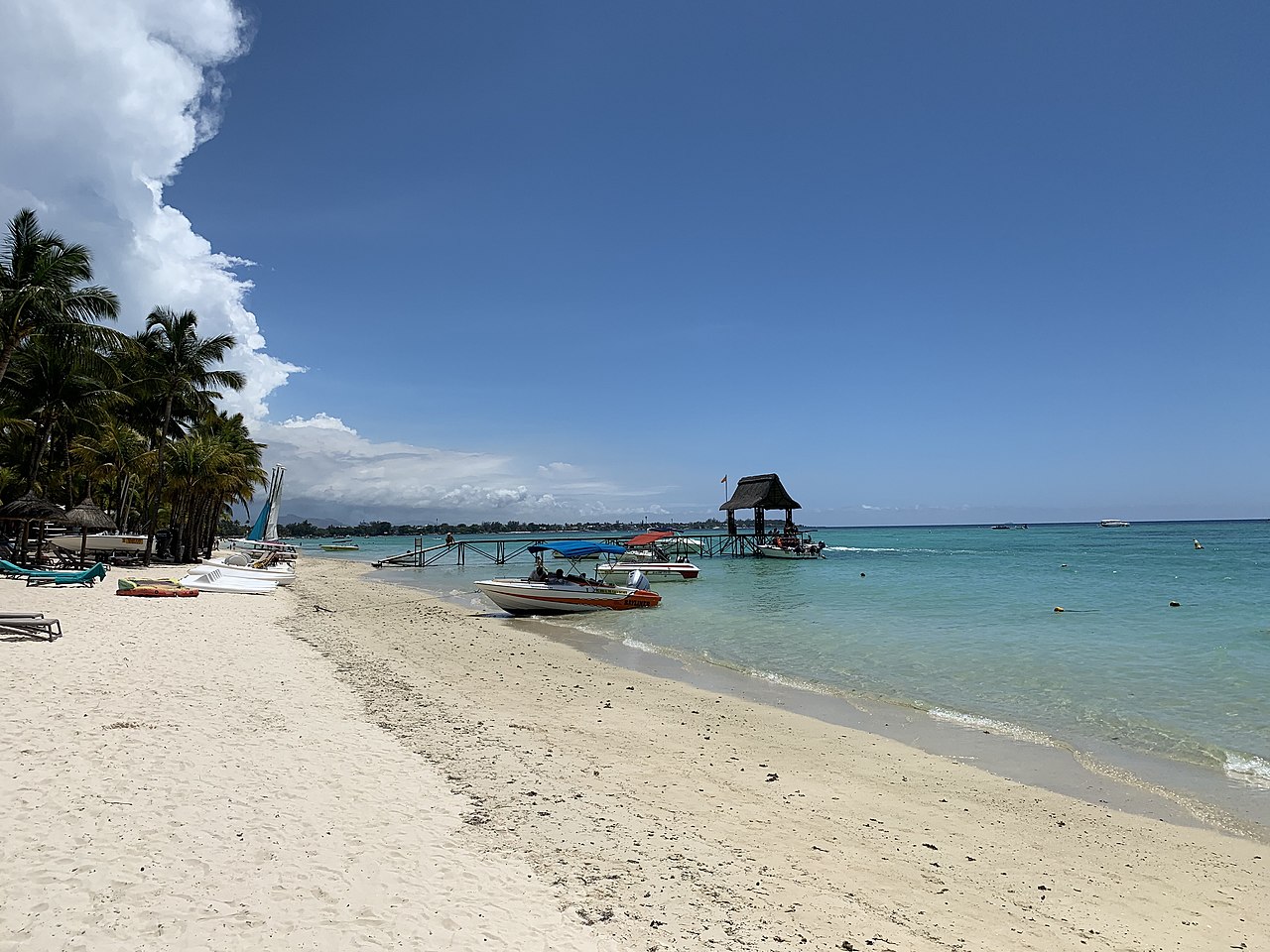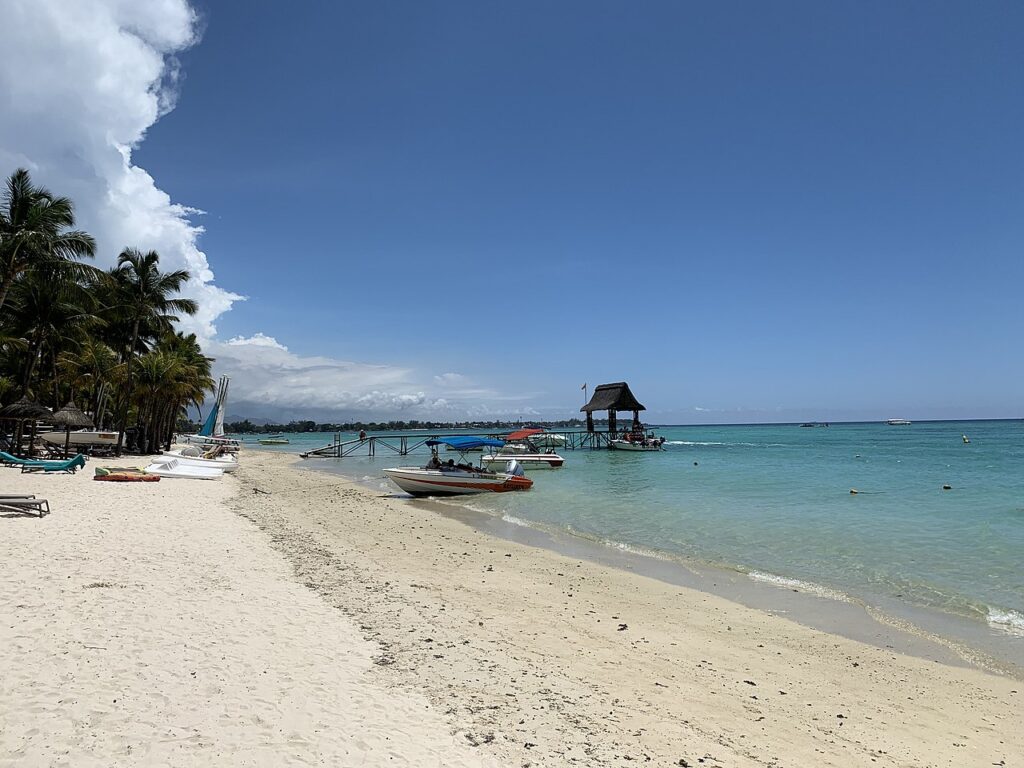 The northern end of Trou aux Biches seems to almost blend into Mont Choisy, which has one of the best beaches in the area. The beach curves around a large bay lined with casuarina trees, extending to Pointe aux Canonniers. There are no hotels along this stretch, which means on weekdays the beach is virtually empty. However, on weekends the beach is packed with picnicking Mauritian families; buses bring them down from the large population areas around Port Louis and in the central plateau. They set themselves up under the casuarina trees, makeshift shops selling inflatable creatures and other beach paraphernalia spring up and by the afternoon there is usually singing and dancing.
Île aux Cerfs
The uninhabited sand island of Île aux Cerfs, off Trou d'Eau Douce, is one of the best-known tourist attractions of the east, with its miles of beaches, copious watersports facilities and championship golf course belonging to Sun Resorts.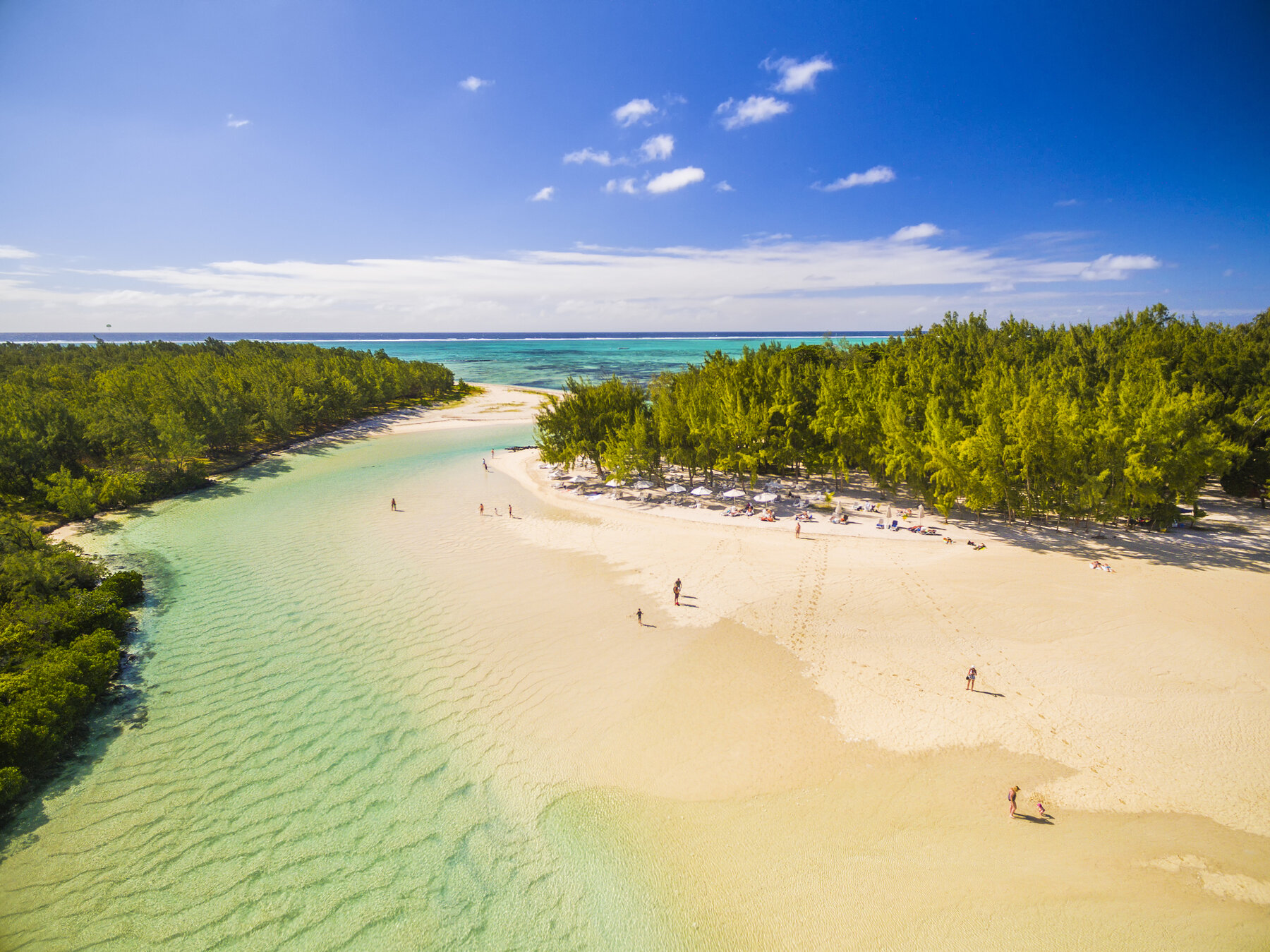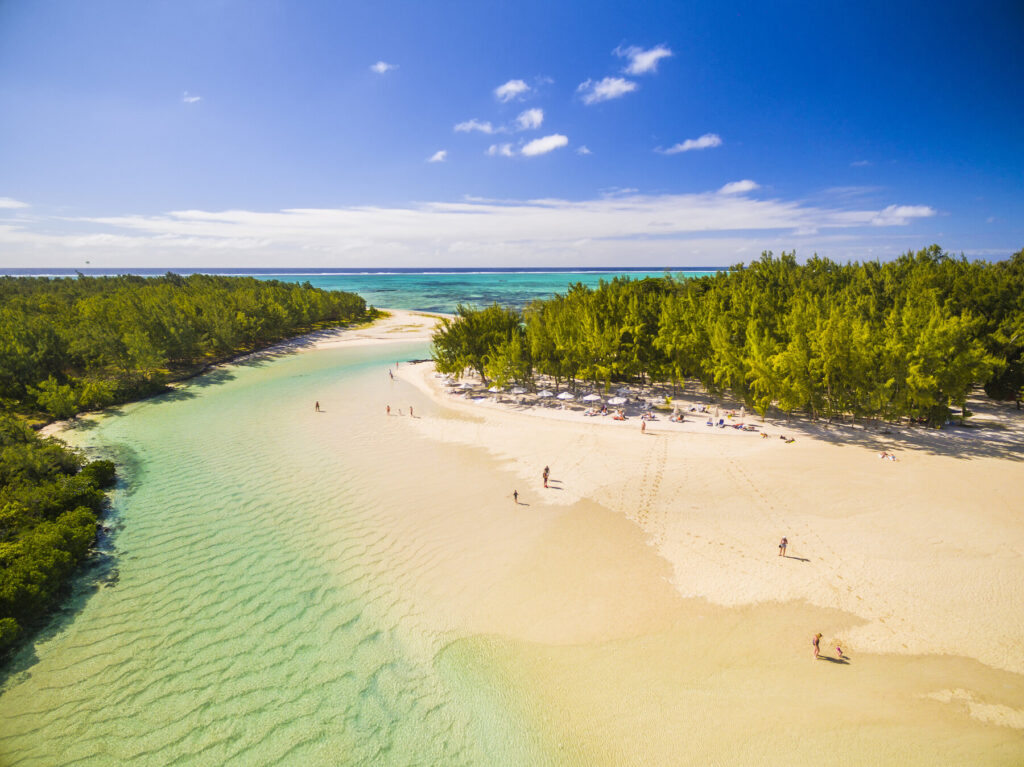 It is marketed as a 'paradise island' and is a popular excursion, but many travellers find it too touristy and overpriced. If you walk far enough around from the boat landing area, you should be able to find a quiet spot on the beach. Once you've settled down, it probably won't be long before a passing gentleman offers you a pineapple or coconut. It's almost worth the Rs100 just to watch him expertly hack the pineapple into the classic ice-cream-cone shape.
Flic en Flac
The lively beach town of Flic en Flac has a very distinct feel: packed with inexpensive holiday rentals and all the trappings of a tourist resort, including restaurants, an active nightlife, travel agents and souvenir shops, it hasn't overtaken Grand Baie as the most touristy place on the island, but it isn't too far behind.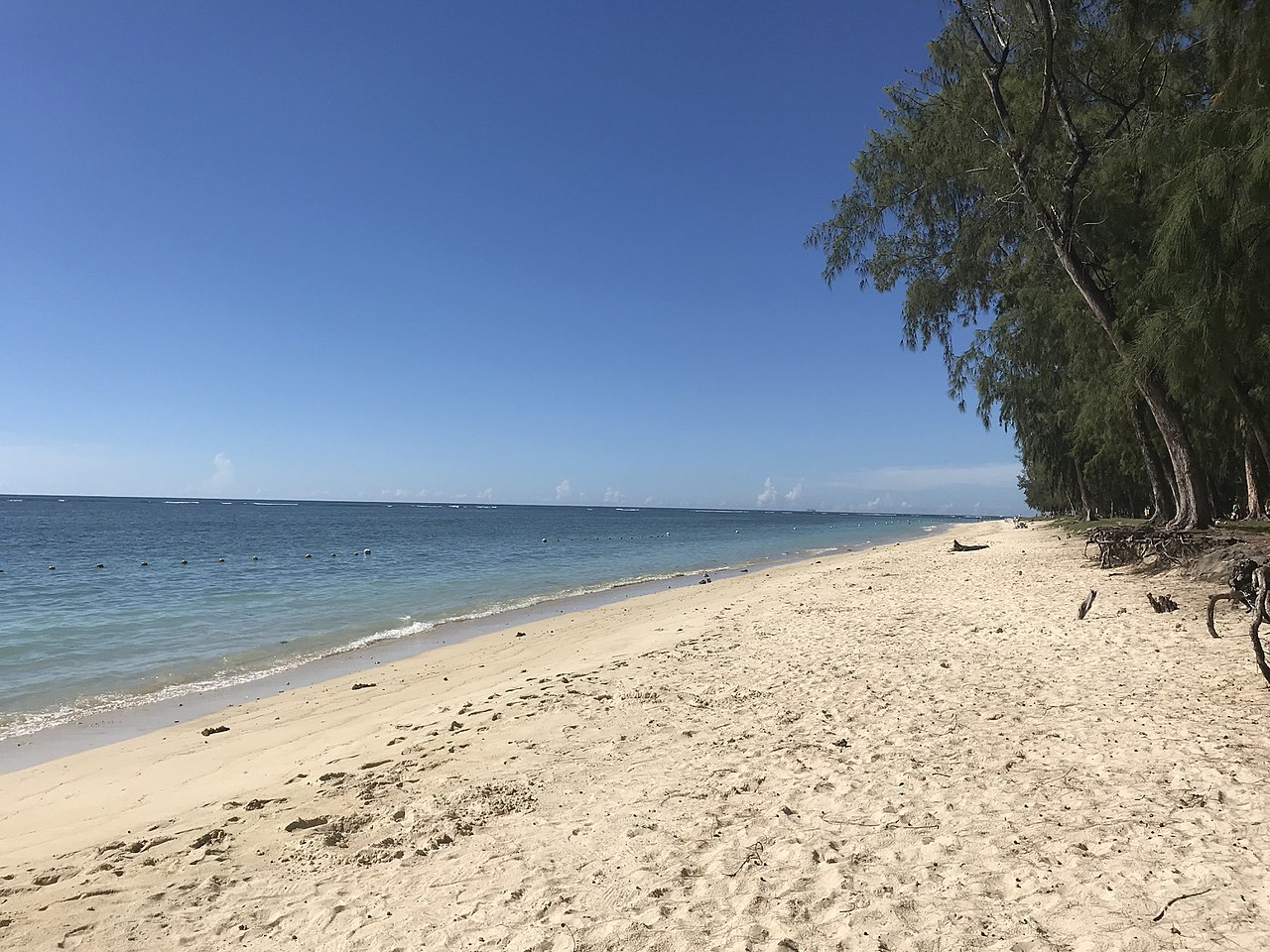 Rows of Spanish Costa-style holiday homes line the road across from the Flic en Flac public beach, but thankfully the beach side of the road is largely devoid of buildings. Mauritians flock here on weekends and picnic among the casuarina trees around the old lime kiln, and the snack bars do a swift trade. The name 'Flic en Flac' is thought to come from Old Dutch, an onomatopoeic word for the sound of hands slapping goatskin drums.
Tamarin
Situated in a delightfully picturesque environment beneath the impressive Tamarin Mountain, Tamarin is best known for its wildlife. Dolphins are regular visitors to the deep bay at Tamarin, usually in the mornings when they spend several hours playing here.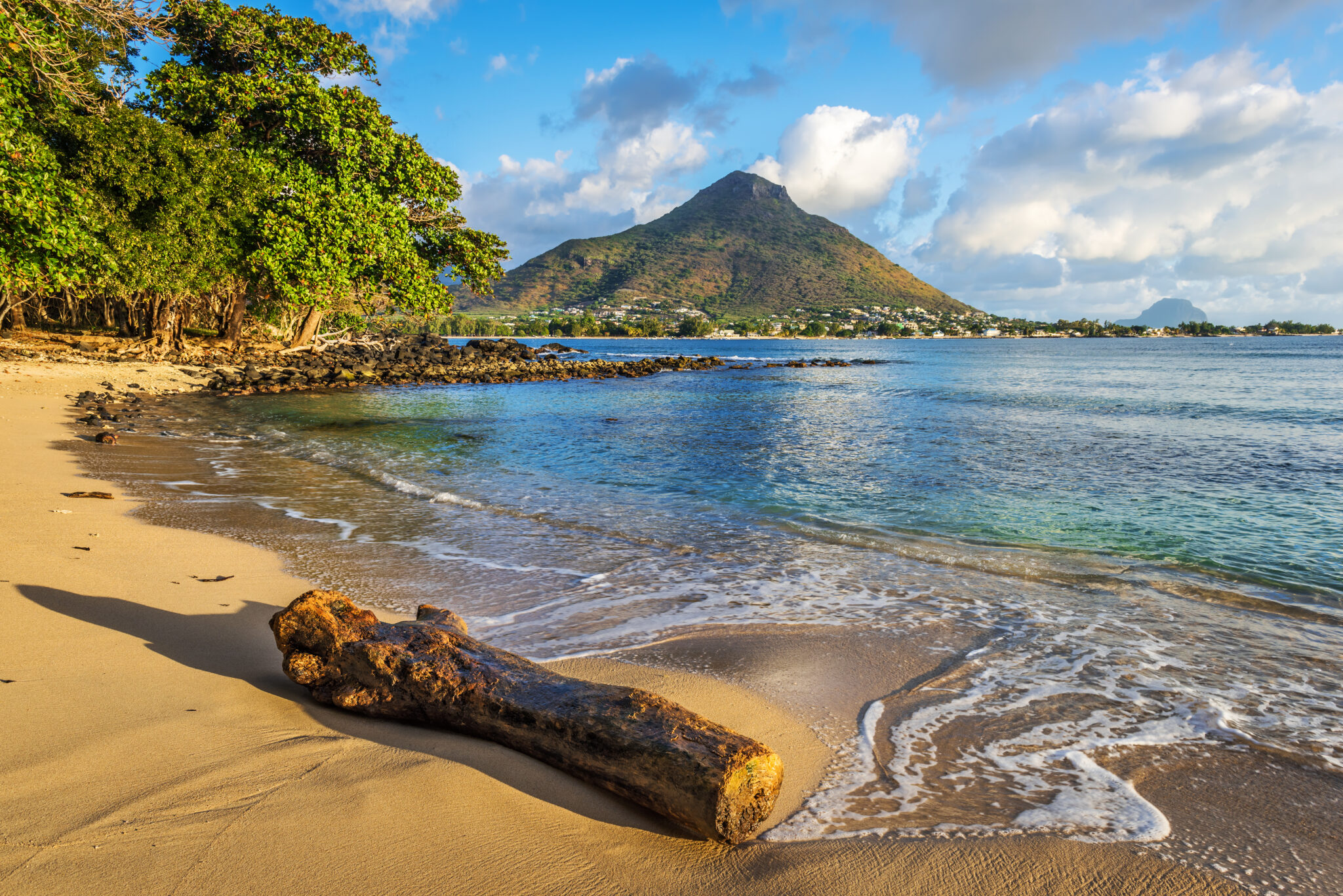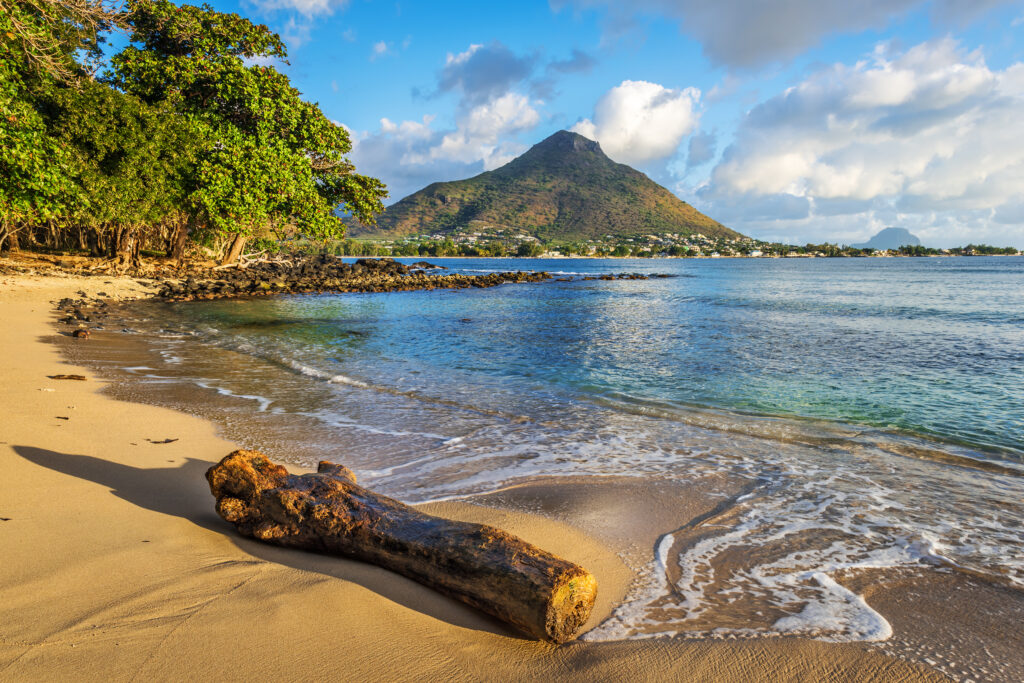 The waters here are popular with surfers too as the beach is one of few on the island to have decent waves. The sand is not the perfect shade that it is elsewhere on the island – it is a rather grubby grey-brown – but it is a very popular beach with locals nonetheless. While this may not be the spot for travellers seeking an Instagram-worthy paradise, the opportunity to see magnificent creatures up close does more than enough to make up for the colour of the sand.
Le Morne
Home to large hotels and some upmarket homes (the area is popular among expats); Le Morne is a breathtaking setting between the region's austere cliff and gentle coastline. Between the hotels, there is access to the pleasant public beach and a large, shallow lagoon. On weekends families of Mauritians come here to picnic and it is popular with kitesurfers who come to test their skills on the world-famous 'One Eye' surf break.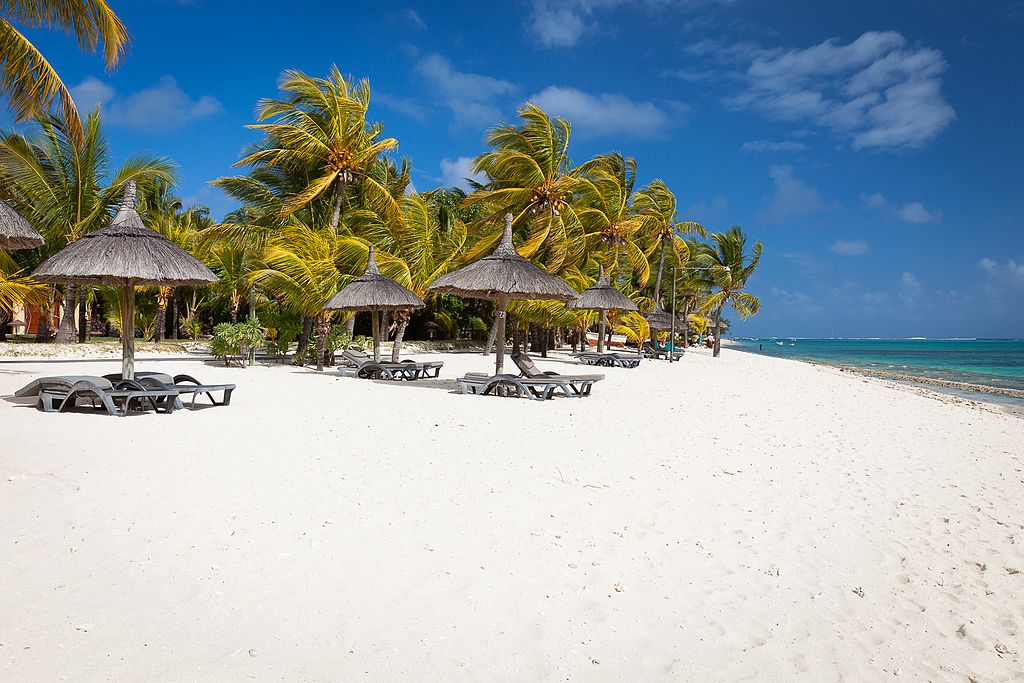 The nearby Grande Rivière Noire is the departure point for catamaran cruises, dolphin-watching trips and deep-sea fishing. Many of the operators now depart from the impressive La Balise Marina, a luxurious development of waterfront apartments and offices with their own moorings.
---
More information
For more information, check out Alexandra Richards's guide: