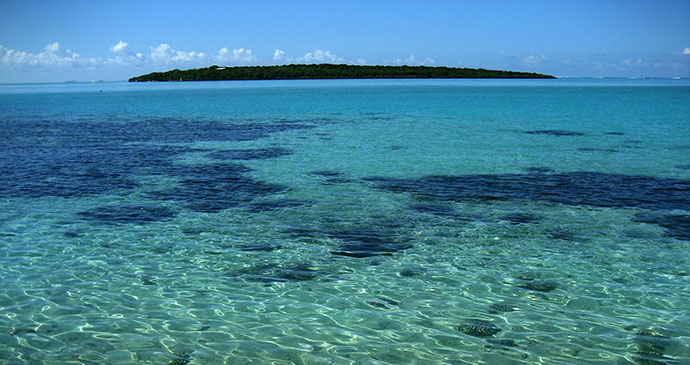 © Emma Jones, Shutterstock
This nature reserve is home to some of the rarest species in Mauritius.
Ile aux Aigrettes is a 25ha reef-ringed coral islet about 1km off the southeast coast. It contains the last remaining traces of the lowland ebony forest that once dominated much of coastal Mauritius, as well as numerous other endemic animal and plant species threatened with extinction.
Visitors can enjoy fascinating guided tours of the islet, see some very rare flora and fauna and witness conservation work in process. It is one of the best places to see the rare pink pigeon and the Mauritius fody, and the only place in the Mascarenes where giant Aldabra tortoises roam completely freely. Two tortoise species are known to have existed in Mauritius; both are now extinct, having been used as a source of protein by passing sailors. The giant Aldabra tortoises, which can weigh as much as 200kg, are native to the Seychelles but have been introduced to the island as the closest surviving relative of the lost species. Visitors are also likely to see colourful day geckos basking in the sun.