This coral islet is a nature reserve managed by the Mauritian Wildlife Foundation (MWF). Conservationists are working to restore it to its original state, by clearing exotic species of plants and replacing them with native ones. Endangered endemic birds and reptiles have been reintroduced to the island which is a safe haven for them away from introduced species such as rats, cats and monkeys which prey upon their young.
Visitors have a good chance of spotting rare pink pigeons, olive white-eyes, Mauritius fodies, Günther's geckos and Telfair's skinks as well as discovering fascinating plants, giant Aldabra tortoises roaming free in the wild and cannons left by the British after World War II.
A tour of this region starts with a short boat trip to the island, leaving from Pointe Jérôme, about 500m south of Le Preskil Island Resort. One of the MWF rangers will take you on a guided tour of the island and talk you through the flora, fauna and history. Being a coral island it is very hot, so remember to take a hat, water and mosquito repellent with you. There is a small exhibition on the extinct fauna of the Mascarenes, to highlight what has been lost already from the islands and the importance of the MWF conservation work.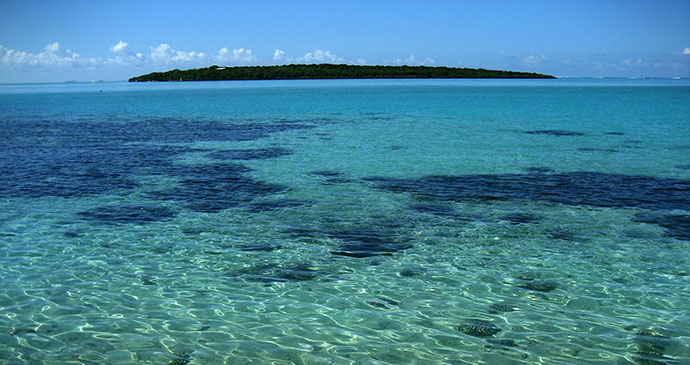 © Emma Jones, Shutterstock
Tours start at 09.30, 10.00, 10.30 and 13.30, 14.00 and 14.30 (mornings only on Sundays) and last about 2 hours. It is money well spent as not only is the tour a fascinating insight into what the coastal forests of Mauritius would have looked like around 400 years ago, but part of the tour fee goes directly towards the continuation of MWF's work. There is also a small shop on the island, where the money you spend benefits MWF's conservation projects.
The MWF also runs tailor-made tours of the island, depending on your interest. For example, they can organise photography tours or tours for those with an interest in a specific conservation project. There is also the option to be a 'conservationist for a day', where a varied programme is offered, accompanying scientists while they carry out their daily tasks.