The heat of the afternoon sun, unfettered and ferocious, is doing all it can to exhaust the two combatants. The air sizzles – arguably due to the 30 barbecues busy searing beef behind me – as the fighters square off and await the referee's word. Physically drained and likely fighting off heat stroke, the pride of their islands rests in their paws.
'Yoi!'
Watching a giant cow arm-wrestle a huge cat is not the strangest thing I've seen today. Indeed, it would be hard to pick the most peculiar moment of 2020's Kuroshima Cow Festival, or Ushimatsuri, an annual celebration of all things bovine held on the last Sunday of February. The crowd surrounding the 9ft-tall island mascots currently battling it out seems to find this all perfectly normal, cheering them on loudly between bites of gyūdon and swigs of cold shikuwasa citrus beer.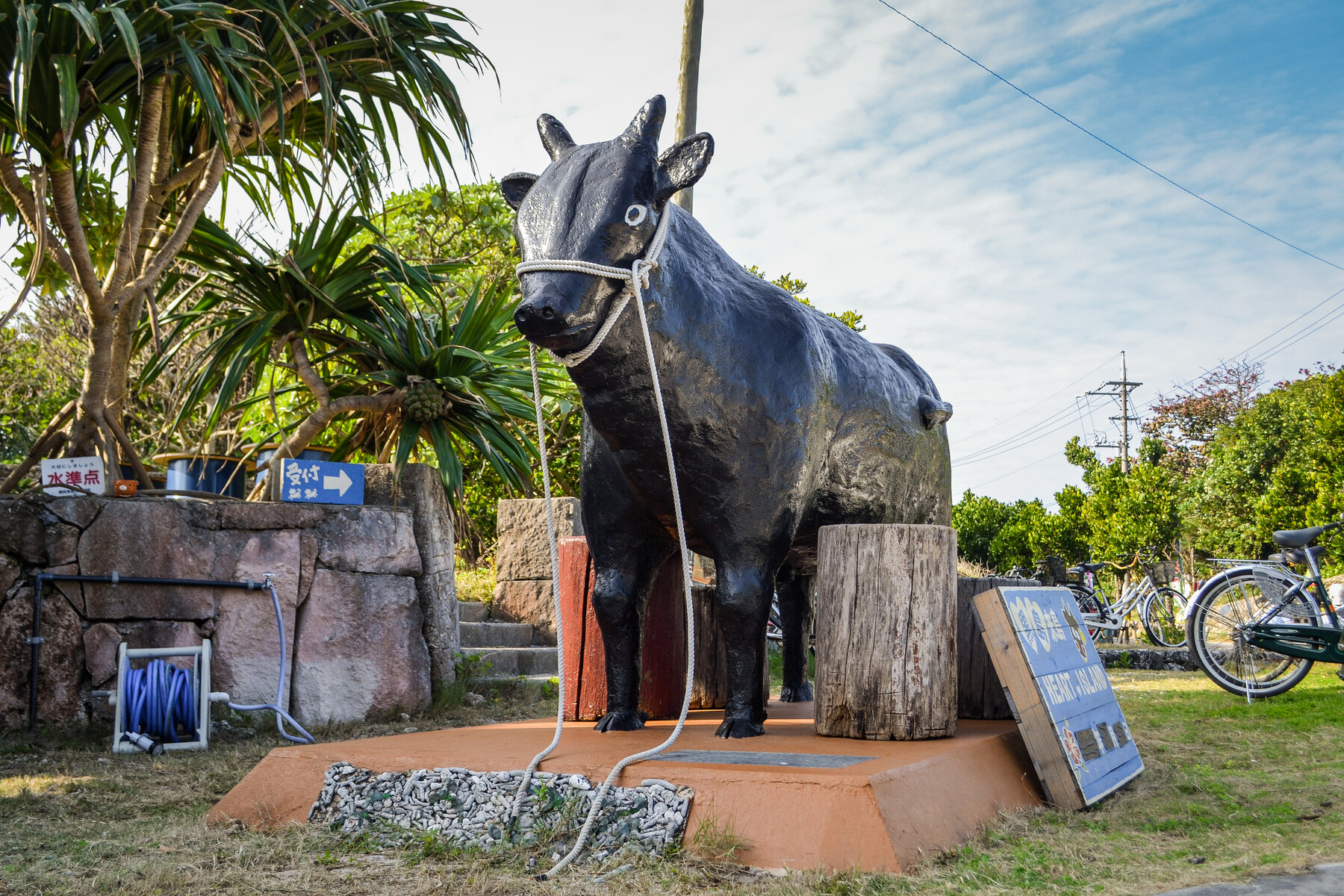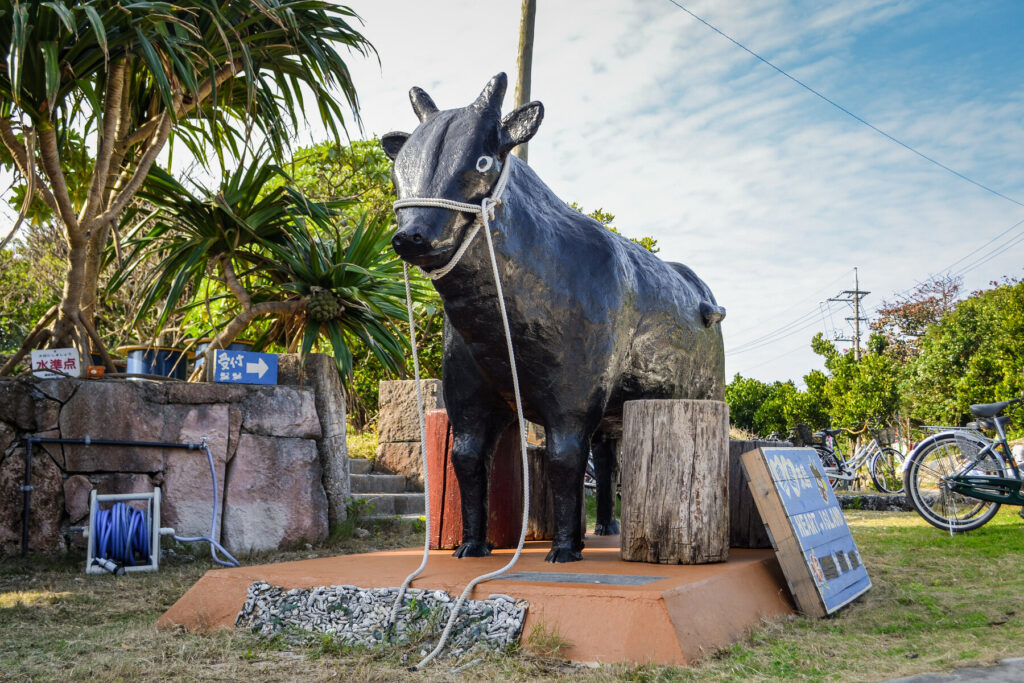 It's my first time in Kuroshima, a small heart-shaped island in the Yaeyama, the tail end of Japan's southwest archipelago. Some 2,000km from Tokyo, this annual festival celebrating the island's livelihood is about as obscure as they come. I'm one of only two non-Japanese people in this small field on the west of the island and the only one who actually came here by design.
Despite knowing Kuroshima wouldn't suffer the swarms of cherry blossom season, a kind of post-traumatic sakura disorder had me preparing for the worst: this is, after all, the busiest day in the island's fairly minimalist calendar. But rather than a mob, my arrival was met by a wall of charmingly decorated hay bales. Except for tucking into a large bowl of something beefy, I had few expectations of the Ushimatsuri, but this unpretentious, provincial welcome filled me with anticipation for all the oddities of the day. In my experience, the best Japanese festivals are small-scale, rural and – for outsiders – whimsical to the point of weird.
Not your average cow
Surrounded by verdigris seas and replete with black, sun-baked cows, Kuroshima is a 10km² speck of coral in the Pacific. A two-hour walk around this unfathomably flat island to earn my appetite soon left me sweating and longing for shade. In this sub-tropical terrain, even February days can be bright and blistering.
In the festival field, chattering islanders have taken shelter beneath a crop of parasols as great plumes of steam spill from the food stalls. The smiling old obaasan (Japanese for 'grandma') at the entrance was evidently startled by the appearance of a clammy Caucasian, but she nonetheless offered me a schedule and the option to buy a raffle ticket. I say option, but it's really very hard to say no in Japan – so hard, in fact, that the word 'no' is never really used in polite conversation. I just have to trust that whatever it is I could possibly win will fit in a backpack.
Having never been here before, it was a surprise to see a few friendly faces in the crowd. Too much time in Tokyo has made me forget how communal these islands are. People travel for hours across the Yaeyama for festivals and I've met many of them in my five weeks of island-hopping. Tsuchiro-san, a friend from the farthest-flung island Yonaguni, was only too happy to advise me on the best of the beeves on offer. My long walk in the shadeless scenery was finally rewarded with a scalding bowl of noodles that did little to cool me down but showcased Kuroshima's biggest attraction.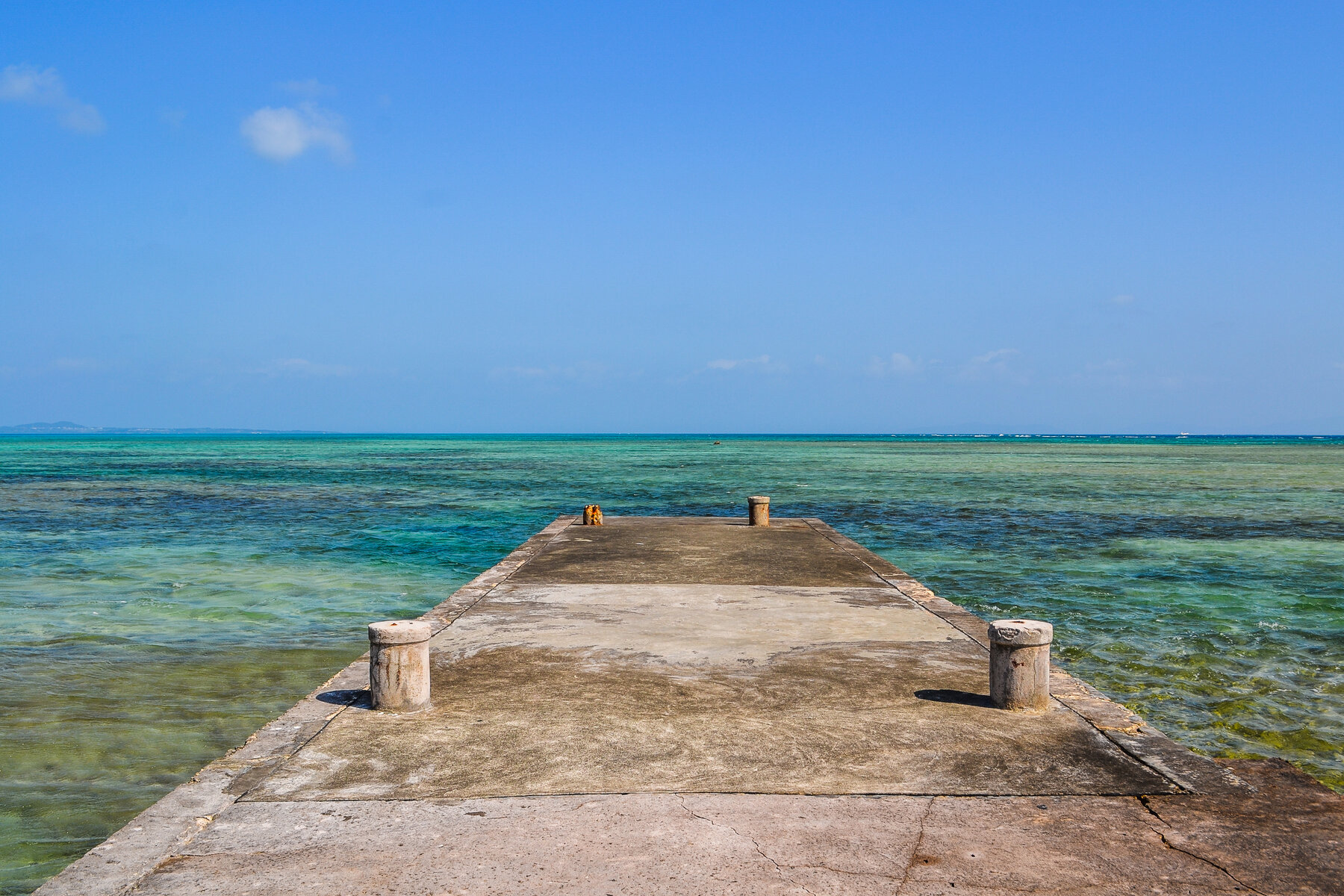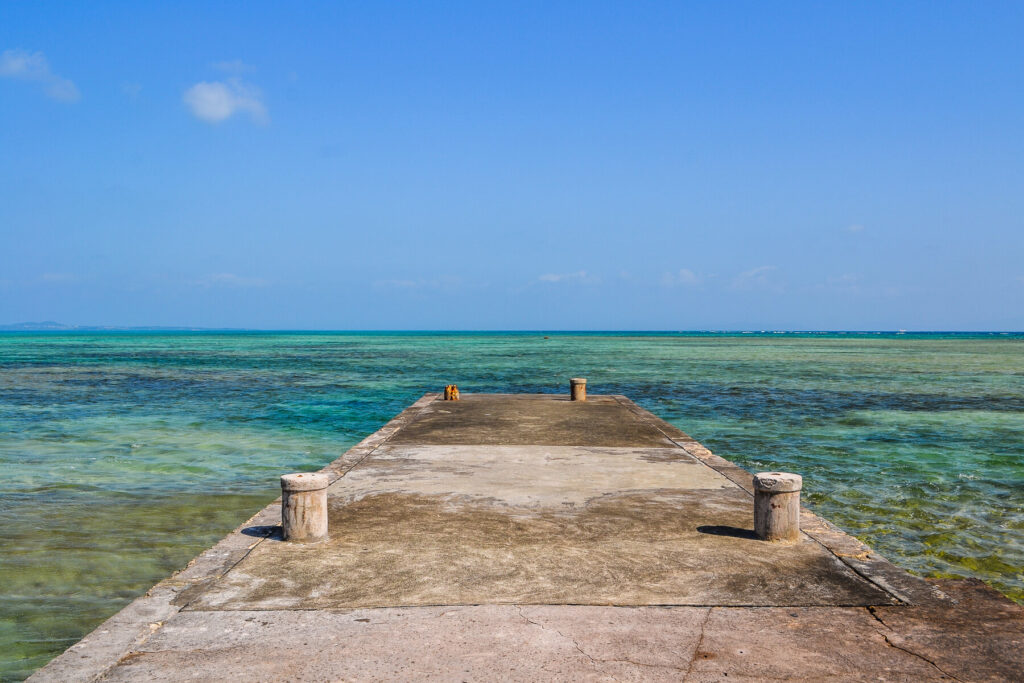 With just 200 inhabitants, cows outnumber people on Kuroshima 13 to one – and the beef produced here is renowned in Japan. The island acts as a nursery for the country's cattle, with many of the cows that end up as Wagyū or Kōbe beef actually being born and reared here. It lives up to its reputation: every mouthful is a marvel of umami and tender meat, made all the better for the laughably low price.
While queuing up for round two – I had clocked a gyūdon stall with a bubbling vat the size of a small sumo wrestler – I caught sight of a suspiciously familiar figure in neon lycra. I had met Seiichiro-san on Iriomote two weeks earlier. A fiercely friendly chap, his enthusiasm had proven hard to escape, but before I could consider whether or not to hide behind a passing cow mascot, I've been pulled away to watch him arm wrestle.
Arm wrestling is common on the islands, having been brought across from China. It's even sometimes referred to as okinawa-te, literally 'Okinawa hand'. During the Ushimatsuri, amateurs and experts alike can sign up for a match against a randomly selected opponent. While some battles (including that of my luminous companion) finish in seconds, others stretch on with breaths held, legs braced against the table and sweat dripping down chalk-dusted arms.
With such a start to the competition, it's no surprise that the final is, for want of a better word, gripping. The human competitors put on a remarkably tense show, but it's the mascot round everyone has been waiting for. The home turf contestant is of course a cow, whose wife watches half-hidden behind fluffy hooves, while his opponent is Iriomote's yamaneko – the jungle island's indigenous, endangered wild cat. Despite the home advantage and the will of the crowd, it's the cat who gets the cream. With the smell of meat on the air, I dread to think what will become of Cow-san once he's put out to pasture.
And things just get weirder
The festival continues to be the world's strangest sports day. Next up is hay-bale races, where teams roll huge, decorated bales up and down the field before landing them on a target. This is quickly followed by literal wheelbarrow relays, made cow-appropriate by adding a 30kg bag of feed to the participants' load each lap. In the breaks between races, a trio of festival workers inexplicably parade an entire haunch of beef, wrapped up in a bow, before the audience – and my Japanese fails me.
Turning to Tsuchiro-san, newly returned from his hay-bale-rolling bonanza with Seiichiro-san and looking worse for wear, I ask what the leg is for.
'Ah, that's the big prize,' he explains, applying an icy beer from his team's second-place winnings on to his forehead. Suddenly, the ticket I bought is burning a hole in my pocket.
'…The raffle prize is a cow's leg?'
'No, this is first prize for the wheelbarrows.' 'Oh, thank god.'
'If you win the raffle, you win a live cow.' Of course you do.
While I contemplate the possibility of corralling a heifer on to a heaving ferry – none of my Japanese guidebooks have tackled the etiquette of livestock transportation – we check out the rest of the festival housed in the great steel barn behind. Here crafts, competitions and zoos are entertaining those too old, young or sensible to partake in the bovine-based tournaments.
There's an utterly adorable calf-feeding station (unfortunately limited to children), a workshop teaching traditional Kuroshima palm weaving and a bevy of bales with their plastic wrap painted by local families and schoolchildren. We get to vote for our favourite, which is a Constable-worthy scene of a world-weary farmer being defecated on by a delightfully smug cow.
The defecation continues elsewhere, furnishing me with my hands-down favourite part of this unpredictable day in the Pacific. In a metal enclosure stand five cows, each wearing a spiffy headband with their name on. A nearby sign, in stereotypical cartoonish colours, pronounces this the 'Zoo Zoo Number Zoo' – a name made only slightly more comprehensible with the knowledge that 'zoo' in Okinawan means 'poo'. It's an engrossing game where spectators take bets on which cow will poo last, with looser-bowelled animals eliminated upon excretion.
I'm once again enjoyably alone in my bewilderment, and it's moments like these that remind me why I love this archipelago. Despite their magazine-worthy glittering waters and white sands, the real pride of the Okinawa Islands are their community and traditions. The sea separating them doesn't make an ounce of difference when it comes to celebrating their way of life together.
Thankfully, I don't end the day with a new pet. The tinsel-decked bull on offer goes to a lucky local and I'm relieved of wondering whether cows really can't go down stairs. But while I board the ferry empty-handed, my belly and mind are full of Kuroshima, Japan's little heart – and what a weird and wonderful heart it is.
---
About Jo Davey
Jo Davey is a freelance travel writer and photographer who specialises in Japan, culture and food. She's also the author of Bradt's upcoming guidebook to Okinawa and Japan's Southwest Islands.
This piece was originally published in The Travel Club, a monthly members-only e-zine from Bradt Guides. To sign up from just £5 a month, which includes access to the magazine and 50% off all Bradt guides, click here.