Written by Bradt Travel Guides
Best known for the town of Fray Bentos, World Cup glory and having more cattle than people, Uruguay is far more than the sum of its cows. Gauchos roam vast stretches of grassland, estancias welcome visitors with old-style hospitality and boutique fishing villages line the unspoiled beaches.This laid-back country can certainly stand up to its bigger, brasher neighbours.
Chill out in the laid-back capital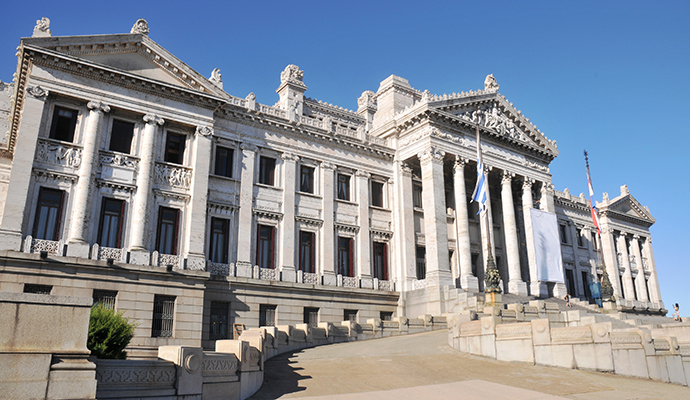 The parliament building in Montevideo © Dantok, Dreamstime
Montevideo, Uruguay's capital, indeed its only major city, sits on the estuary of the River Plate, with 13km of beaches linked by a waterfront boulevard known as the rambla. It's a delightfully laid-back, peaceful and friendly city where a normal working day seems like a sleepy Sunday morning in Buenos Aires, but it has all the services you'd expect, plus a lively social and cultural scene. Enjoy the grand buildings along the main Avenida 18 de Julio, as well as candombé drumming groups rehearsing on Sundays for the Las Llamadas procession.
Attend the greatest party on earth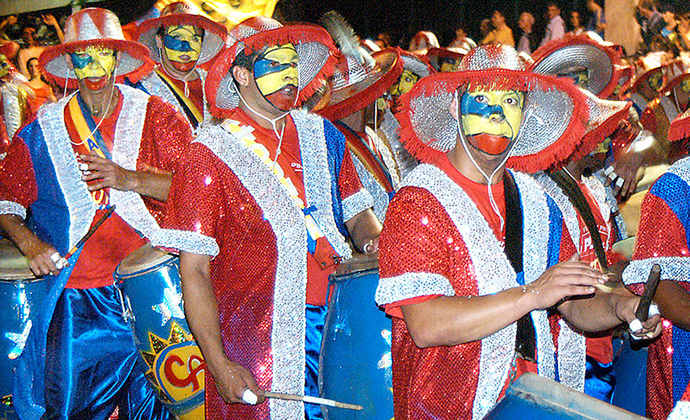 Carnaval season begins with a grand parade © Vince Alongi, Wikimedia Commons
Uruguay takes great pride in having the longest carnival season of any country, over 80 days long. The prelude to Montevideo's carnaval season is a grand parade, when huge floats, giant puppets and groups of murga performers proceed for five hours along Avenida 18 de Julio, the city's main axis. A week later, Las Llamadas ('The Calls') is a procession of 40 different comparsas or cuerdas (candombé drumming groups) each night through the Barrio Sur and Palermo. The 40 days of Lent are occupied by performances on tablados or temporary stages in the various quarters of Montevideo and in the Teatro del Verano, the open-air theatre near Parque Rodó, where a competition is held to choose the very best acts.
Discover where corned beef originated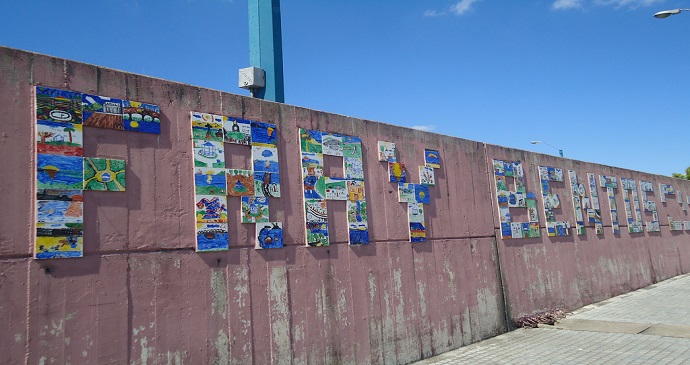 The meat-packing plant at Fray Bentos has reopened as an industrial heritage museum © Fernando Pangaré, Flickr
To Uruguayans, Fray Bentos is known largely for its international bridge to Argentina and the blockades that kept it closed as a result of Argentine dislike of the Botnia paper pulp mill, close to Fray Bentos. To the British, however, Fray Bentos is synonymous with corned beef, and happily the meat-packing plant has reopened as an industrial heritage museum. The site, awarded Unesco World Heritage status in July 2015, stands alone on the east bank of the River Uruguay with a backdrop of flat, fertile pampas and attractive palm trees.
Hike one of the world's largest canyons
The Quebrada de los Cuervos is Uruguay's largest canyon © Psiblastaeban, Wikimedia Commons
The Quebrada de los Cuervos is the largest canyon in Uruguay, with subtropical forest at its bottom and many species of birds and flowers otherwise found mainly in Brazil, makes for a superb hiking experience. Cut into the Cuchilla Grande range by the , the canyon reaches a depth of 175m. The name means 'Gorge of the Crows' but refers to vultures, all three Uruguayan species of which breed on its cliffs.
Taste some of the country's finest wine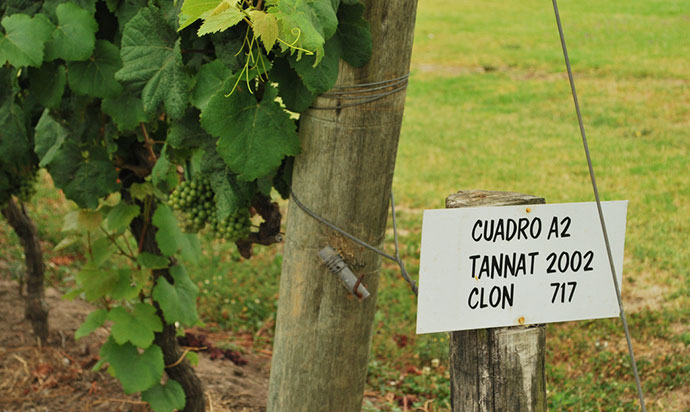 Uruguay is home to 270 wineries © Ana Raquel S. Hernandes
There are around 270 wineries in Uruguay, the majority of which are small, family-run private businesses. Twenty of the most exportoriented wineries have formed an association called Los Caminos del Vino – Bodegas Familiares del Uruguay (Wine Roads – Family Wineries of Uruguay), and visits can be arranged to these. Almost all are in Montevideo and Canelones departments (though two have outposts in Salto and Rivera), but new wineries are appearing in Colonia and in particular Maldonado, where the hugely ambitious Bodega Garzón is now producing.
Experience gaucho culture at its best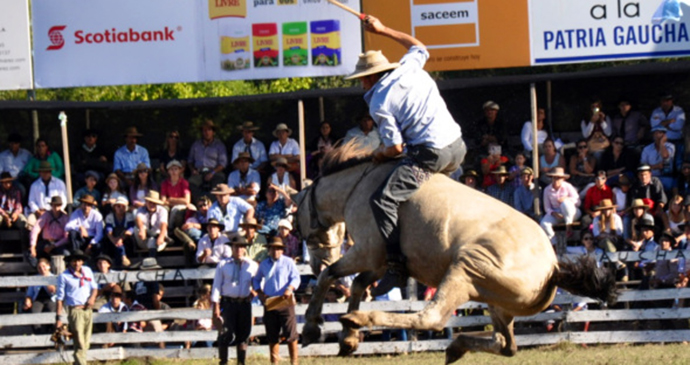 The Fiesta de la Patria Gaucha sees horsemen competing in rodeo events © Julia Hammond
Held in Tacuarembó during the second week of March, the Fiesta de la Patria Gaucha (Gaucho Homeland Festival), sees horsemen competing in rodeo events, and many more people in gaucho garb applauding, shopping for crafts and more practical rural bits and pieces. In the evenings there's asado con cuero (a cow barbecued with the skin still attached) and performances of dance, song and poetry. If you can't make the festival, a visit to an estancia will also be a fantastic experience.
…and when you're ready for rest and relaxation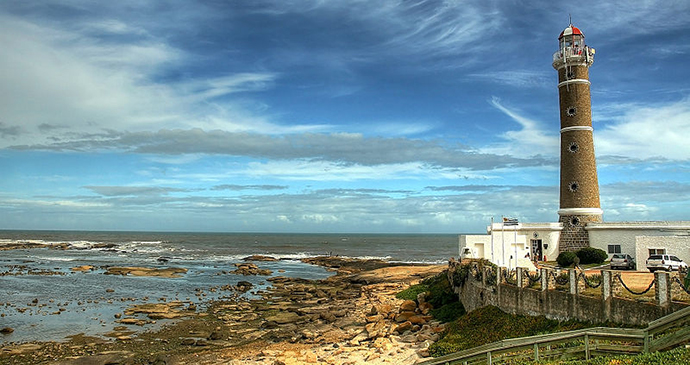 José Ignacio is one of the world's most chic and exclusive holiday destinations © Carlos E. Gonzalez, Wikimedia Commons
The small fishing village of José Ignacio has recently been transformed into one of the world's most chic and exclusive holiday destinations, with boutique hotels, superb restaurants and an array of stunning modern houses. The sandy roads, empty beaches, hand-painted wooden signs and boho-chic style are key to its success, studiously avoiding the Miami Beach-style high-rise development of Punta del Este.
---
Planning a trip to Uruguay? Don't forget to pack our guide…