The small fishing village of José Ignacio has recently been transformed into one of the world's most chic and exclusive holiday destinations, with boutique hotels (and next to no budget accommodation), superb restaurants and an array of stunning modern houses.
In summer the traffic jams are mad, but from March to November this is still a remarkably peaceful fishing village. The sandy roads, empty beaches, hand-painted wooden signs and boho-chic style are key to its success, studiously avoiding the Miami Beach-style high-rise development of Punta del Este.
The first couple of weeks of January are fairly manic, with parties sponsored by brands such as Lacoste and Chivas Regal, with catering by Francis Mallmann and music by the likes of Brazilian singer Bebel Gilberto, in beachfront tents or at the La Huella Restaurant. Otherwise there's a 02.00 curfew and there are no discos – it's not far to the clubs of La Barra. It's a great place to let your children loose to roam and make friends with other kids. Also in early January is the José Ignacio International Film Festival, offering a remarkably wide range of new films from around the world, shown free in the open air.
This is a place of great and subtle beauty, set on a rocky headland with the usual brava and mansa sides, and the quintessential lighthouse on the point. Set between two lagoons totalling 4,000ha, this is a paradise for birdwatchers (even the streets are named after birds), and from August to October southern right whales are easily seen from the point. Horseriding, cycling and walking are ideal ways of getting into nature here.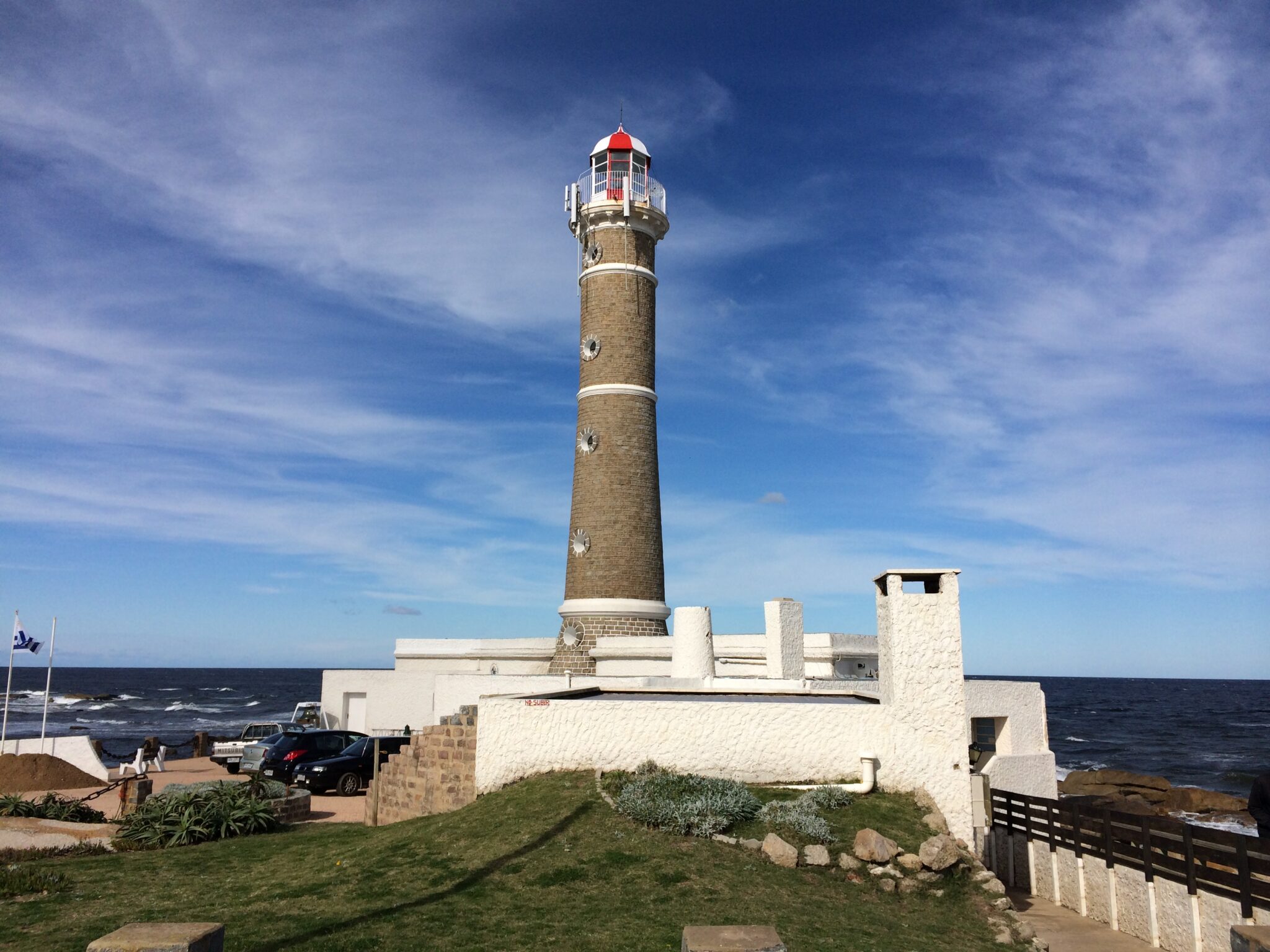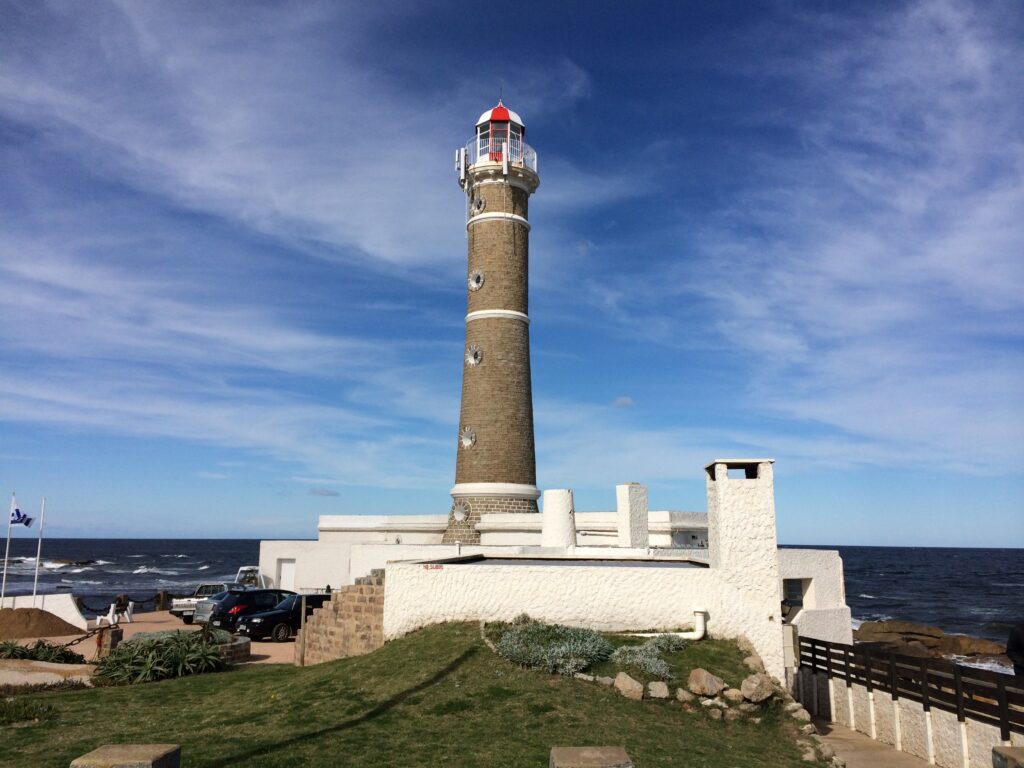 The village is named after a José Ignacio who built a slaughterhouse on the headland, an easy location for rounding up cattle. The lighthouse was built in 1877 and in 1917 the first streets were laid out as a small fishing village grew up. It was only in 2006 that luxury style magazines began to tout José Ignacio as the coolest place in the world to go for the southern summer, usually comparing it to the Hamptons on Long Island (the summer refuge for rich or famous New Yorkers).
Wealthy house-owners insist on new buildings on the peninsula being low-rise and spacious, but people worry about runaway development along the coast, although upmarket projects such as Laguna Escondida (227 lots with houses by Carlos Ott, being built just east of José Ignacio by the Cuban-American tycoon Jorge Pérez, the man who turned Miami around) and Bahia Vik (immediately west of the roundabout on Ruta 10) will not immediately lead to high-rise sprawl.
Getting there and away
By bus
Codesa buses run from Punta del Este via (usually) Maldonado to San Carlos every 15 minutes through the day, and every 30 minutes in the evening. These leave you near the terminal, where you can connect with COT, Nuñez and Rutas del Sol buses from Montevideo to Rocha department. COT's two daily buses from Punta del Este to Rocha also call here.
Machado Turismo has nine buses a day to José Ignacio, and EmTur and Tureste run north to Minas and Treinta y Tres four times a day; Bruno goes to Minas twice. The bus terminal is on Avenida Rodó a block west of the main north–south road, Avenida Jacinto Alvariza.
By car
San Carlos is 15km and 20 minutes north of Maldonado, following Ruta 39 (mostly dual carriageway) through attractive open country and wetlands. It's just south of km138 of Ruta 9.