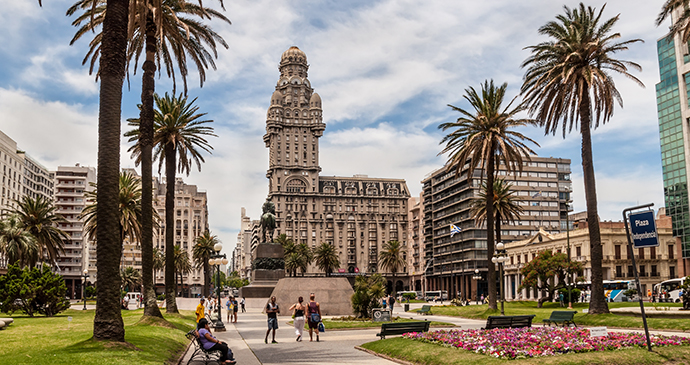 Montevideo is Uruguay's laid-back capital city © byvalet, Shutterstock
Home to fascinating architecture and, of course, the world's longest carnival season, Uruguay's capital is more laid-back than its continental counterparts.
Uruguay's capital, indeed its only major city, sits on the estuary of the River Plate, with 13km of beaches linked by a waterfront boulevard known as the rambla. In fact, one of South America's finest natural harbours is tucked away, half-forgotten, behind the old town. It's a delightfully laid-back, peaceful and friendly city where a normal working day seems like a sleepy Sunday morning in Buenos Aires, but it has all the services you'd expect plus a lively social and cultural scene. In 2016 and for most of the past several years, Mercer's worldwide 'Quality of Living' survey ranked Montevideo as the city with the best quality of life in Latin America.