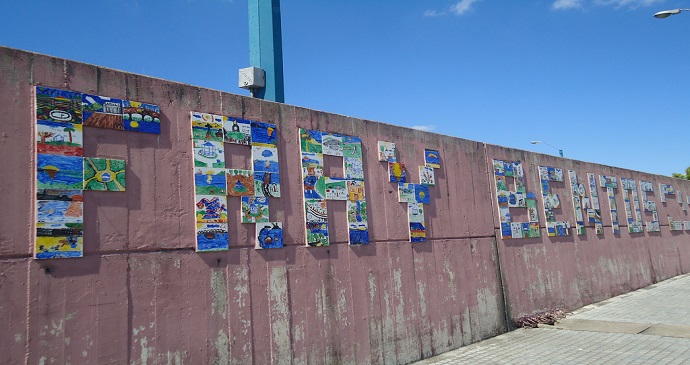 The meat-packing plant at Fray Bentos is now an industrial heritage museum © Fernando Pangaré, Flickr
Discover Uruguay's rich industrial history at this former meat-packing plant.
To Uruguayans, Fray Bentos is known largely for its international bridge to Argentina and the blockades that kept it closed as a result of Argentine dislike of the Botnia paper pulp mill, close to Fray Bentos. To the British, however, Fray Bentos is synonymous with corned beef, and happily the El Anglo meat-packing plant has reopened as an industrial heritage museum. In 2015, the entire El Anglo complex was recognised as Uruguay's second UNESCO World Heritage Site.
Deep water and woodland attracted woodcutters and charcoal burners, plus José Hargain, an Argentine merchant who opened a shop and bar, and the British entrepreneur Richard Bannister Hughes, who set up a meat-salting business in 1859. Established as Villa Independencia in 1857, the town was renamed in 1900 after Friar Benedict, a 17th-century hermit who lived in a cave at Bahía Caracoles, about 20km downstream. After the meat plant closed in 1979 there followed a period of stagnation, but now it's a city of over 23,000 triperos, with new prosperity from the Botnia mill.