To Uruguayans, Fray Bentos is known largely for its international bridge to Argentina and the blockades that kept it closed as a result of Argentine dislike of the Botnia paper pulp mill, close to Fray Bentos. To the British, however, Fray Bentos is synonymous with corned beef, and happily the El Anglo meat-packing plant has reopened as an industrial heritage museum. In 2015, the entire El Anglo complex was recognised as Uruguay's second UNESCO World Heritage Site.
Deep water and woodland attracted woodcutters and charcoal burners, plus José Hargain, an Argentine merchant who opened a shop and bar, and the British entrepreneur Richard Bannister Hughes, who set up a meat-salting business in 1859. Established as Villa Independencia in 1857, the town was renamed in 1900 after Friar Benedict, a 17th-century hermit who lived in a cave at Bahía Caracoles, about 20km downstream.
After the meat plant closed in 1979 there followed a period of stagnation, but now it's a city of over 23,000 triperos, with new prosperity from the UPM (formerly Botnia) mill.
What to see and do in Fray Bentos
Plaza Constitución
The cast-iron kiosco (bandstand) in the centre of the well-planted and tended Plaza Constitución, raised in 1902, is a copy of one at the Crystal Place in London and has become a symbol of the town.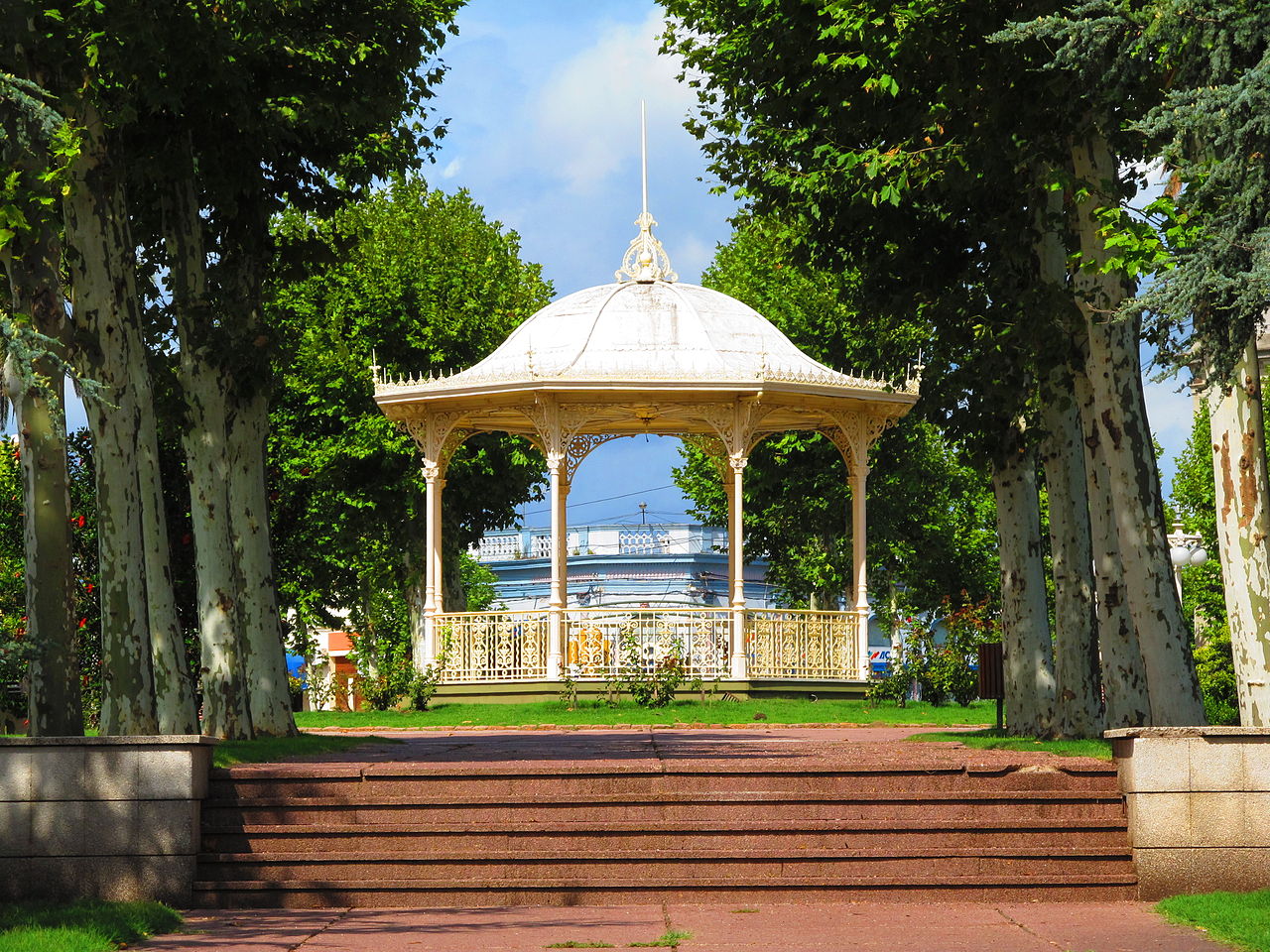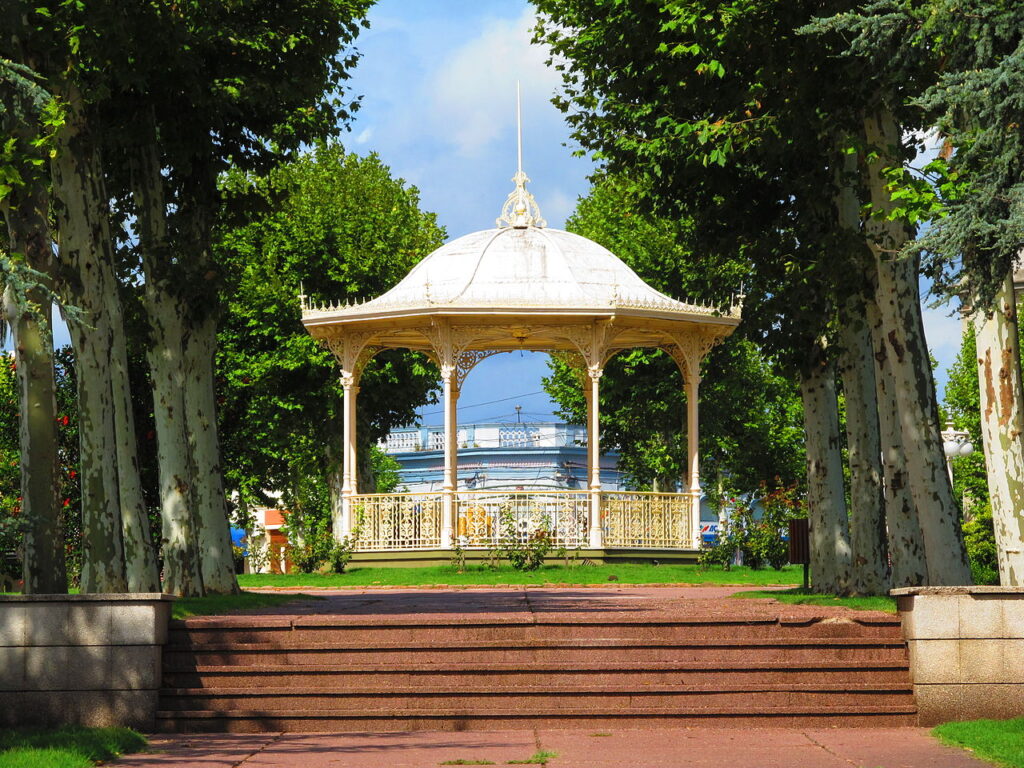 The grand 19th-century Stella d'Italia building (slowly receiving a much-needed refurb) on the east side of the plaza once held a cinema, while the lovely Neoclassical building on the north side, built in 1879 as a Mutual Aid Society for immigrants, is the Museo Solari. Luis Solari, born in Fray Bentos in 1918 is an artist whose style is generally naïve with fantastical subjects, often with animal heads or masks. There are also temporary shows here.
Museo de la Revolución Industrial
The Museo de la Revolución Industrial offers a fascinating insight into Fray Bentos's industrial history. A guided tour is essential if you want to see the parts of the site not fully open to the public. For example, the cámara fría (cold store), is a massive concrete block with the word ANGLO painted across its face. This was more or less the last part of the complex to be built, in 1921–23 and 1926; 400m long by 100m wide, with 70km of ammonia gas coolant pipes, it could hold 18,000 tonnes of frozen meat. Like modern Uruguayan wineries, the process was designed to be gravity-aided, with the corrales and slaughterhouse at the highest point and the carcasses finally rolling into the cold store hanging on hooks on an open-air overhead conveyor.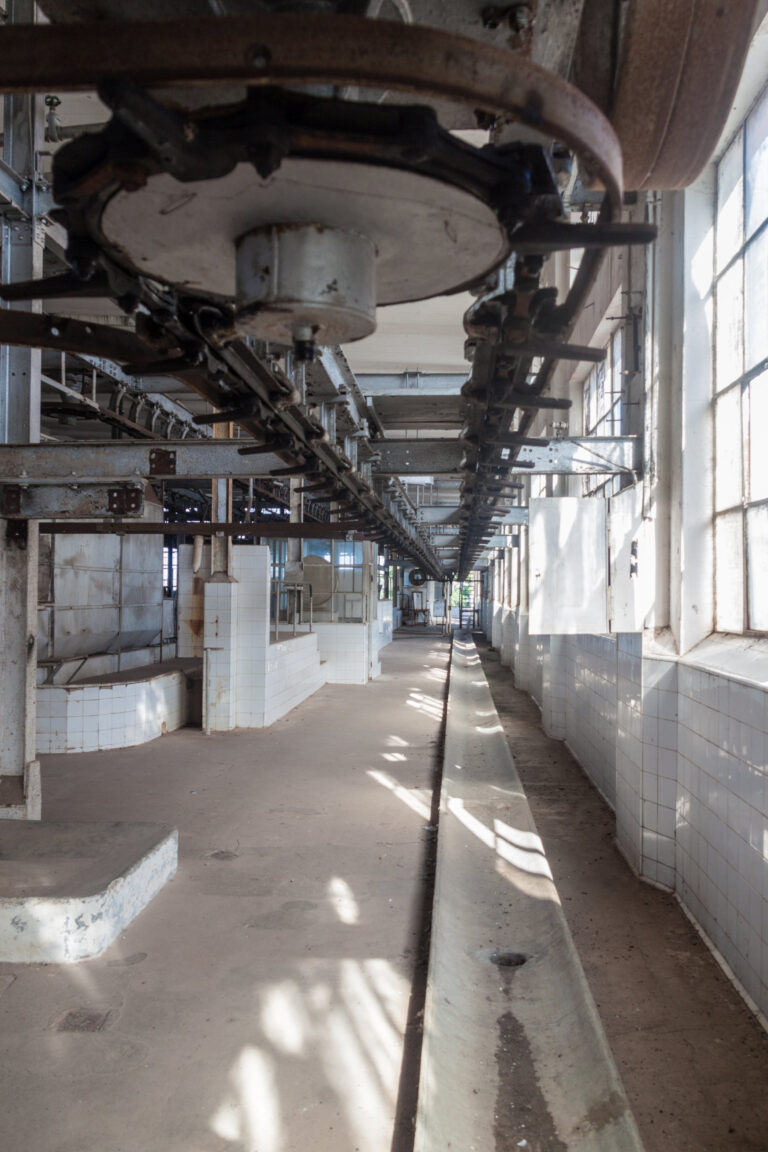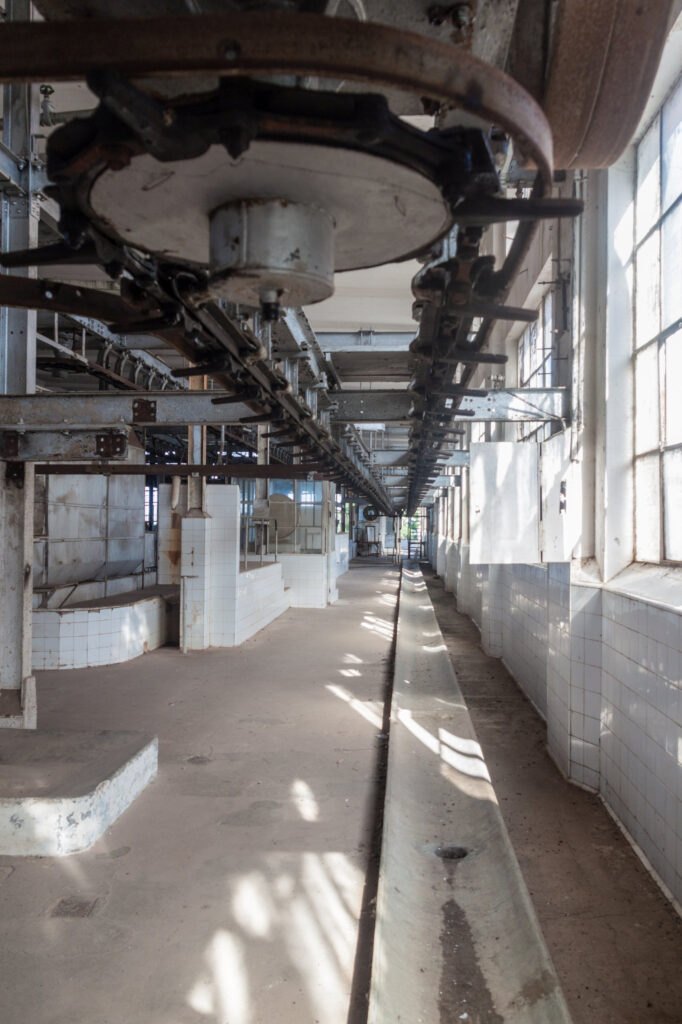 Cattle were killed by a hammer to the head, then slid into the matadero or plaza de faena, where they were hooked on to the conveyor belt and systematically skinned, gutted and deprived of each internal organ in turn until the bare carcasses rolled into the cold store. For many, the most interesting part of the visit is the sala de maquinas or machine hall (1922), with huge boilers, turbines and generators produced in places such as Derby and Stoke-on-Trent, as well as ammonia compressors from Bradford and a gantry crane from Loughborough.
You enter and pay in the offices, upstairs in a warehouse built in 1872, with a central hall that once rang with the clatter of the typewriters that still sit on the ranks of clerks' desks. Below, the main hall of the museum has some excellent displays, all in Spanish, on both technology and social history, including early posters and packaging.
Casa Grande
Casa Grande is a tranquil hotspot where Robert Baden-Powell spent a night in 1909. It has a spectacular garden and opens for free tours between noon and 14.00 on Saturdays, Sundays and holidays. An asphalt road to the right continues downriver to a viewpoint and the aduana vieja (old customs post), which is in fact a small cottage.
There are lots of loose horses and cattle which, rather bizarrely, can be seen wandering into El Anglo itself. There's good birdwatching here, with both monte nativo and eucalyptus trees. A good road eventually continues to the beach resort of Las Cañas from here.
Getting to Fray Bentos
The bus service from Mercedes, just 35 minutes away, is frankly very poor, with only about 15 buses a day, many in the evening, and fewer at weekends. From Montevideo there are ten buses a day, taking over 4 hours. The bus terminal is between Avenida 18 de Julio (the main street) and Avenida Rincón at Varela, from where it's four blocks to Plaza Artigas and five more to the main Plaza Constitución, between 25 de Mayo and Treinta y Tres Orientales and four blocks short of the river.
Leaving Mercedes by car, the Ruta 2 bridge crosses the Río Negro into Río Negro department. At the north end there's a turning left to the Los Arrayanes beach, then a toll and at km286 a monument on the site of the Battle of Rincón in 1825, the first clash in the war for independence from Brazil.