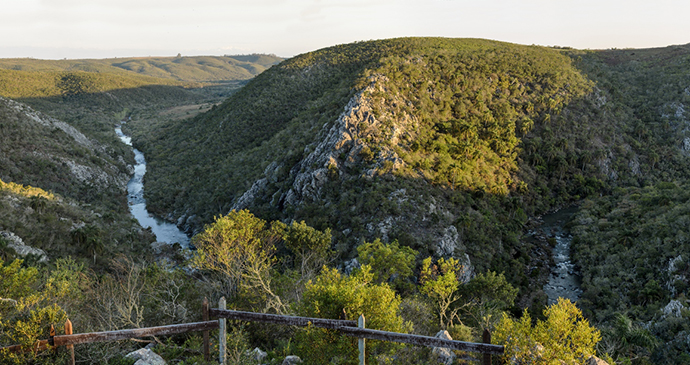 The Quebrada de los Cuervos became a national park in 2008 © Tornasoloriental, Wikimedia Commons
Meaning 'Gorge of the Crows', Uruguay's largest canyon is home over 130 species of bird and plant.
The Quebrada de los Cuervos is the largest canyon in Uruguay, with subtropical forest at its bottom and many species of birds and flowers otherwise found mainly in Brazil. Cut into the Cuchilla Grande range by the Arroyo Yerbal Chico, the canyon reaches a depth of 175m. The area has been well protected for years, with excellent paths and signage, and in 2008 it became a national park and the first protected landscape in the Sistema Nacional de Areas Protegidas, or National Protected Area System (SNAP).