Swathed in lush rainforest, rice paddies and tea plantations, Sri Lanka is a tropical island gem that captivates visitors with its idyllic beaches, abundant wildlife, verdant hill countries and wealth of ancient Buddhist and Hindu architecture. But what exactly is Sri Lanka famous for?
From the jungle-shrouded ruins of Polonnaruwa and Kandy's sacred Temple of the Tooth, to the endemic birds in Sinharaja Forest Reserve and the blue whales of Mirissa, there's lots of things that make this beautiful country so iconic. Here's what not to miss. 
For more information – including where to stay, what to see and when to visit – check out our guide to Sri Lanka.
History and archaeology
Kandy
The last capital of the Sinhala monarchy, the delightful city of Kandy is at once a pretty modern town and a sacred Buddhist shrine dominated by the striking Sri Dalada Maligawa (Temple of the Tooth).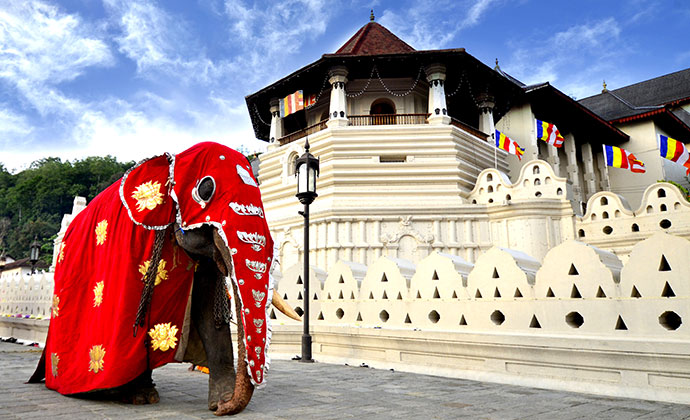 The sacred old city – lapped by the ornamental Lake Kandy, and overlooked by the verdant slopes of the Udawatte Kele Sanctuary – is a UNESCO World Heritage Site, whose spiritual focal point ranks high among the world's most venerated Buddhist shrines. Enclosed on three sides by the jungle-fringed Mahaweli River, the greater city is studded with other historic landmarks, ranging from a quartet of ancient shrines dedicated to the city's four guardian deities, to imperious colonial edifices such as the Hotel Suisse and Queen's Hotel, to the vast and well-maintained Royal Botanical Garden, which celebrated its bicentennial in 2021.
Galle Fort
Protected by ramparts dating back to the Dutch and Portuguese eras, this atmospheric old-world UNESCO World Heritage Site is studded with timeworn colonial architecture, informative museums, and restored restaurants and boutique hotels bristling with period character.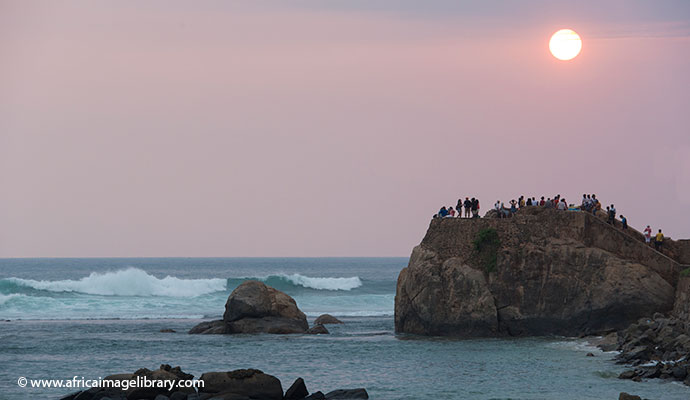 The history of Galle is spun around the sombre grey walls of its historic fort. These brooding hulks of stone – shipped to Sri Lanka as ballast and hauled into place by slaves from Africa – dominate this coastal city, looming gaunt against the blue sky to guard the harbour and wall off a small peninsula less than 10 minutes' walk from the modern railway and bus stations.
The Cultural Triangle
The Cultural Triangle houses no fewer than half of Sri Lanka's eight UNESCO World Heritage Sites: Dambulla Cave Temples, Sigiriya Rock Fortress and the ancient cities of Polonnaruwa and Anuradhapura. But these popular heavyweights are supplemented by literally dozens of lesser-known sites, many only marginally less rewarding, yet boasting a more tranquil and untrammelled feel.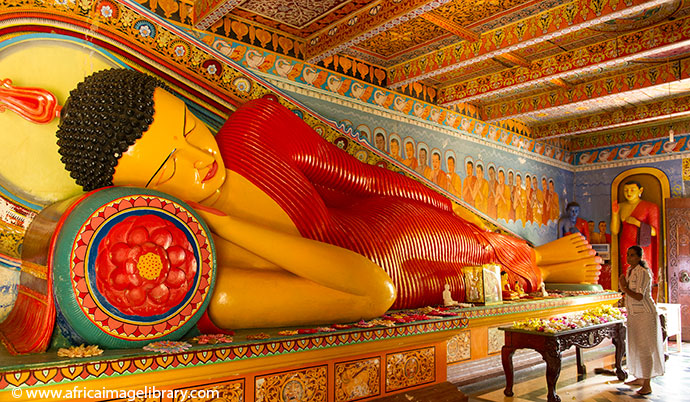 Unexpectedly, perhaps, the Cultural Triangle is also home to two excellent safari destinations: the popular cluster of 'elephant reserves' centred on Minneriya to the east of Dambulla, and the more neglected but arguably superior Wilpattu National Park near Anuradhapura.
Colombo National Museum
Sri Lanka's premier museum houses a collection of 100,000 artefacts reflecting various aspects of the island's architecture, history and culture from prehistoric times to the Kandyan era. It was established by Governor Gregory in 1877 with just 800 exhibits, but rapidly expanded to fill up a purpose-built palatial Neoclassical building set in large grounds bounded to the north by Viharamahadevi Park.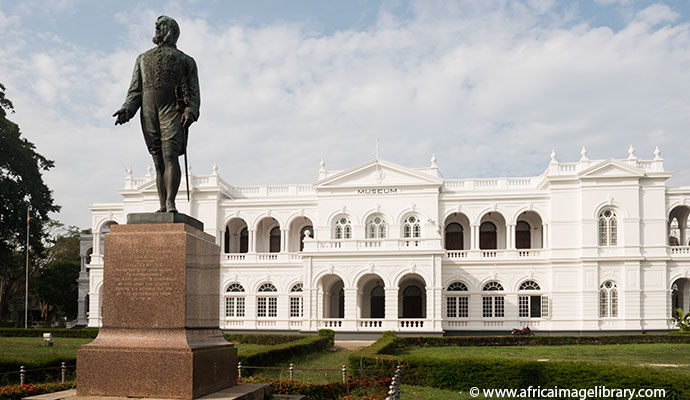 The museum also houses the most important library on the island, and its green gardens incorporate a rather stuffy natural history museum (entrance included in National Museum ticket), the National Art Gallery, and a statue of Queen Victoria erected to commemorate her diamond jubilee in 1897.
Jaffna
The capital of Northern Province, Jaffna is the main historic focal point of Sri Lanka's Tamil population, and the country's ninth-largest city, supporting a predominantly Hindu population of around 90,000. Historically, politically and culturally, this most northerly outlier of Sri Lanka is something of a land apart, owing in part to its location on the Jaffna Peninsula, a 1,000km² not-quite-island connected to the rest of the country by two road causeways, one entirely artificial while the other crosses a narrow natural isthmus called the Elephant Pass.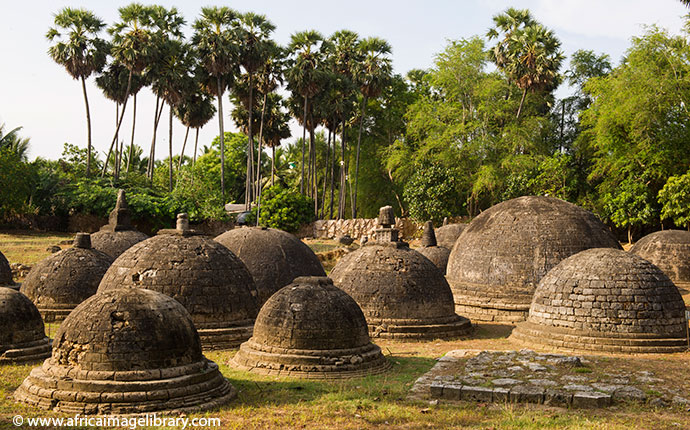 Unlike most Sri Lankan towns with a comparable population, Jaffna has the bustling, built-up feel of a proper city. Lined with medium-rise buildings, the claustrophobic grid of narrow roads that cuts through the compact commercial centre spills over with chaotic activity: horn-blasting cars and tuktuks, weaving bicycles, and dilly-dallying pedestrians all mingle with a bouquet of spicy aromas and blasting Bollywood tunes which – together with the proliferation of Hindu temples, and occasional traffic-defying cow on urban walkabout – underscore Jaffna's cultural affiliation with the Indian state of Tamil Nadu, only 50km distant on the opposite side of the Palk Strait.
Nature and wildlife
Wilpattu National Park
Sri Lanka's national parks are, quite simply, incredible. The largest (and one of the oldest), is Wilpattu. Proclaimed in 1938, this vast national park has its roots in a pair of separately administered game sanctuaries established in 1905, and its name (literally 'Land of Lakes') refers to the many shallow seasonal sand-rimmed pans (villus or wilas) scattered across its wooded interior.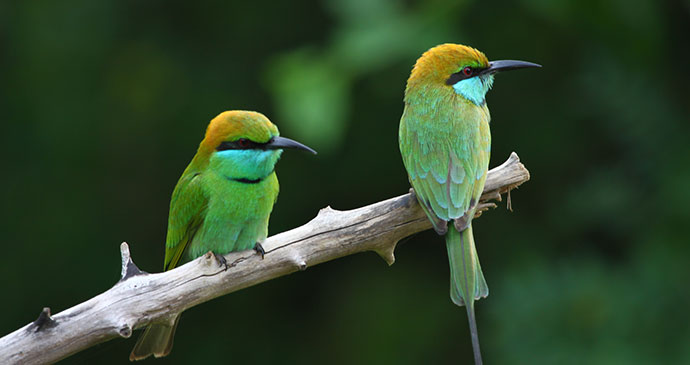 Serviced by a well-maintained network of sandy roads and a cluster of camps and hotels situated outside the entrance gate, Wilpattu now forms an excellent goal for a safari in its own right, as well as offering a refreshing change of scene from the ruined monasteries and other antiquities associated with the Cultural Triangle. It is the most productive park in Sri Lanka for sloth bear sightings, though these are far from guaranteed, and it also supports significant numbers of elephant and leopard.
Gal Oya National Park
Although not as famous as the likes of Yala National Park, Gal Oya is a must-visit. Extending over 260km² of undulating terrain focused on the vast multiple-armed Senanayake Reservoir, it is unique among Sri Lanka's non-marine national parks in that it can be explored on boat safaris, which frequently yield excellent sightings of elephants at thrillingly close quarters.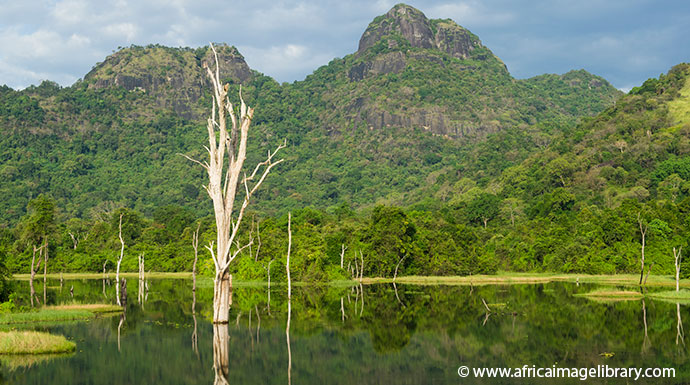 The park came into being as a postscript to Sri Lanka's first major post-independence development project: the construction of a hydro-electric dam on the Gal Oya River at Inginiyagala over 1949–53, and resultant creation of the 90km² Senanayake Reservoir. This is the largest freshwater body in Sri Lanka, named after Prime Minister Senanayake, who initiated the hydro-electric project and whose statue overlooks the dam wall.
Udawalawe National Park
The 308km² Udawalawe (or Udawalawa) National Park offers the most reliable year-round elephant viewing in Sri Lanka, as well as some exceptional birdwatching. Established in 1972, it encloses the Udawalawe Reservoir, which was created in 1969 following the construction of a 3.9km-long dam and 6MW hydro-electric plant on the Walawe River as it flows out of what is now the southern park boundary.
Udawalawe stands below the hilly backdrop of the Horton Plains escarpment 20km to the north, but it is essentially a lowland reserve, protecting a mosaic of dry-zone grassland, wooded scrub, abandoned teak plantations, open water and ribbons of riverine gallery forest.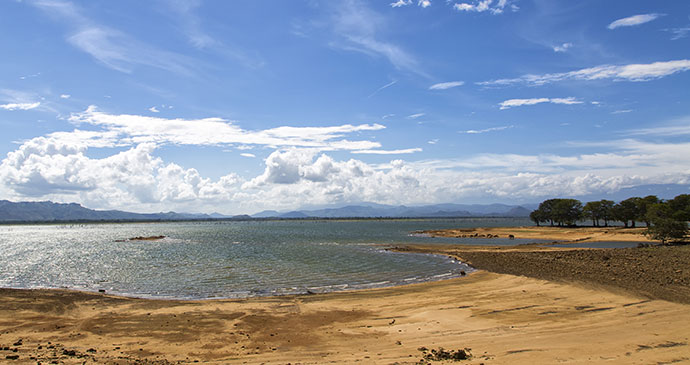 A popular day or overnight excursion from the south coast, Udawalawe is serviced by a couple of dozen lodges and guesthouses, most of which are set just outside its southern boundary close to the main entrance gate. The main focal point of tourist development, 10km west of the entrance gate, is the village of Udawalawe, which is also the site of a centre for orphaned and injured pachyderms called Elephant Transit Home.
Sri Pada (Adam's Peak)
Owing to the Muslim belief that this impressive summit is the footprint of Adam on Earth, Adam's Peak is the most sacred mountain in the country.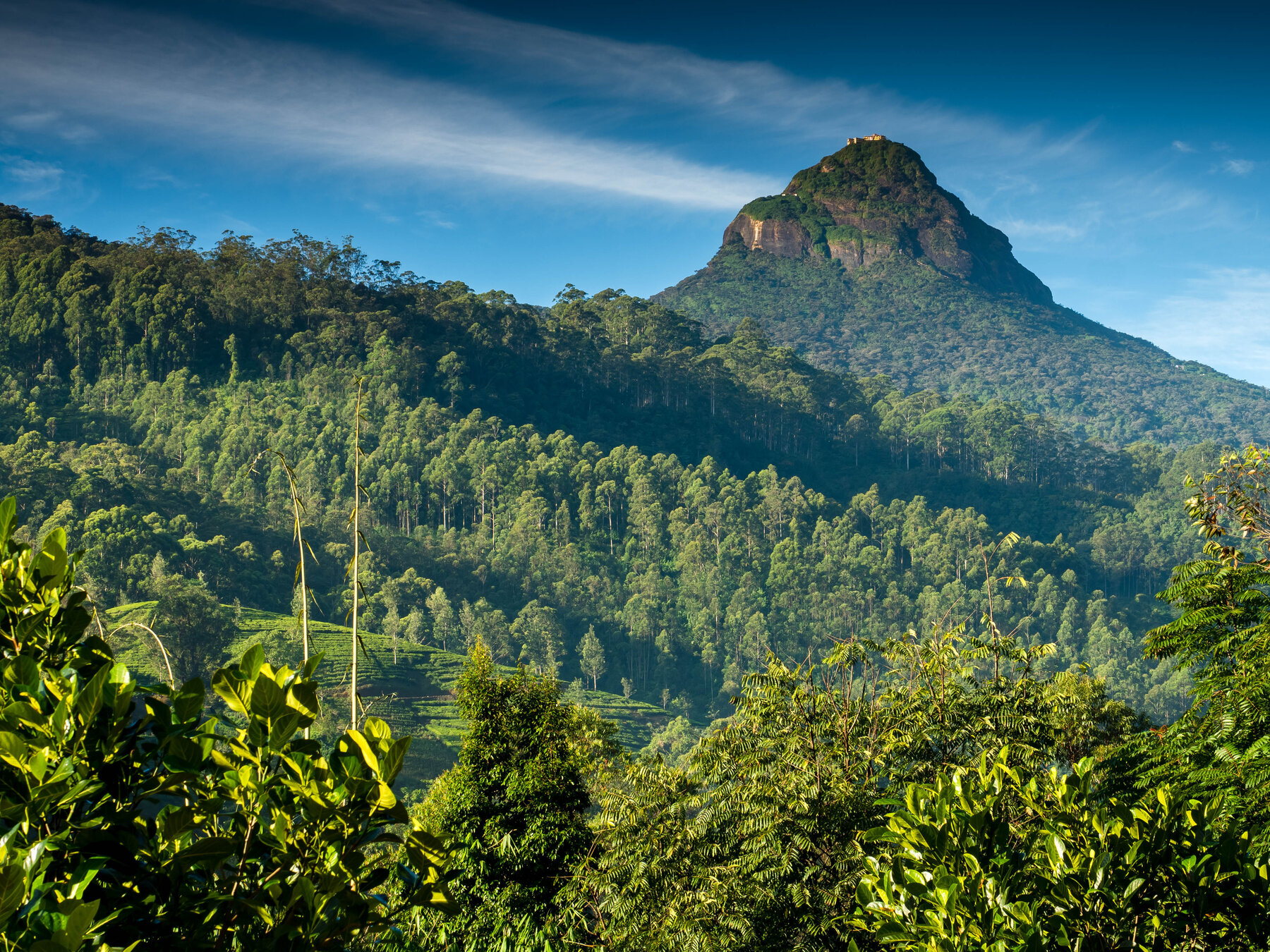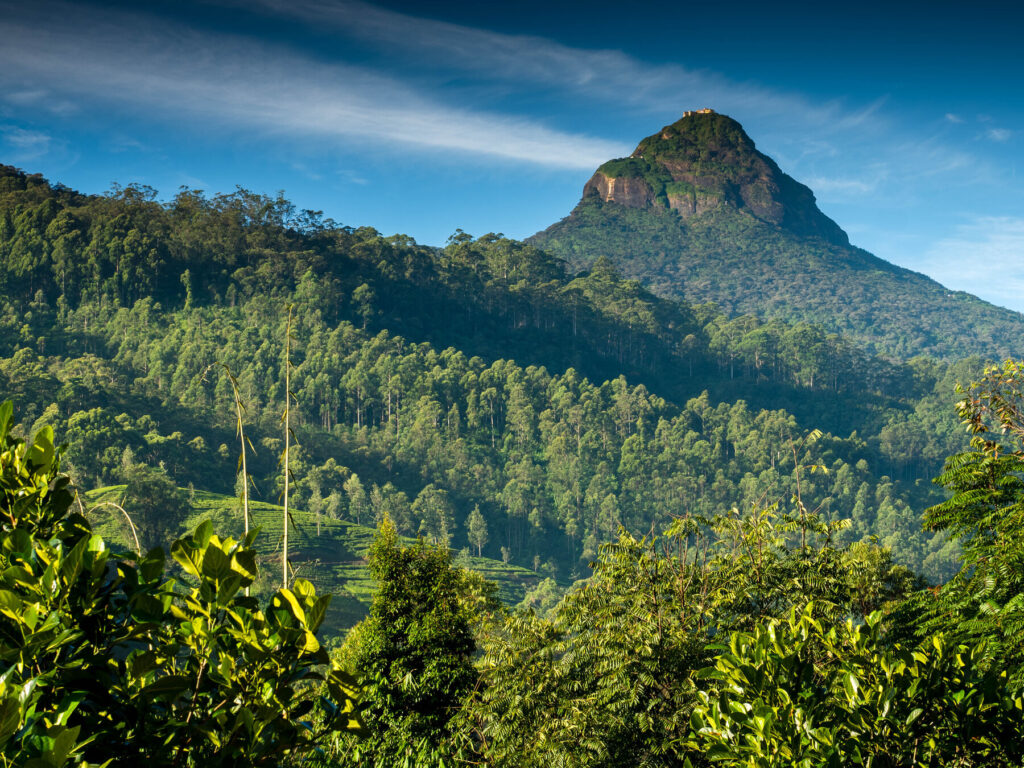 While it is quantitatively only the fifth-highest summit in Sri Lanka, few would question its status as the country's most imposing natural feature. In theory, four different trails lead to the summit, but only two are now in regular use: the popular modern Nallathanniya Trail and to a lesser extent the ancient and tougher Ratnapura Trail. Whichever route you use, and whatever time of year, a nocturnal ascent is recommended, with the aim of summiting shortly before sunrise. 
Beaches
Bentota
Some 65km south of Colombo, Bentota – or, more accurately, the 10km stretch of coastline flanking the Bentota river mouth – traditionally constitutes the most developed beach resort on Sri Lanka's west coast (a status admittedly now challenged by Negombo and Hikkaduwa). The Bentota area incorporates four major population centres.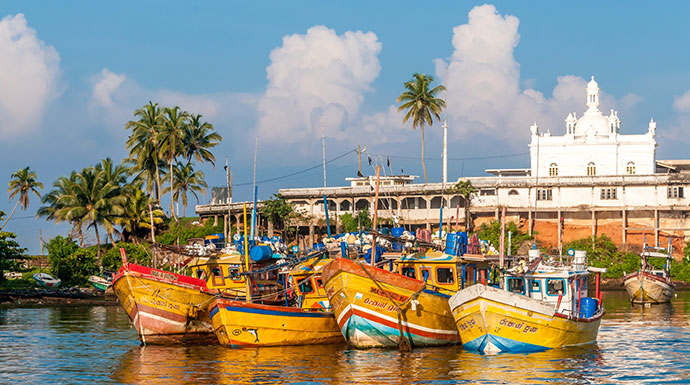 Most northerly, only 13km south of Kalutara, is Beruwala, a historic fishing port often touted as a beach destination, though most of the resort action associated with its name actually happens a few kilometres further south, at Moragalla beach. South of Moragalla, the River Bentota (also known as Bentara) separates the large functional north-bank town of Aluthgama from the overgrown south-bank village of Bentota, which is the heart of the area's tourist industry. Altogether more modest is the village of Induruwa, which starts just 3km south of Bentota.
Arugam Bay
Sri Lanka's top surfing destination and one of its most popular backpacker chill-out venues, the great curving coastline of Arugam Bay is fringed by a wide sweep of surf-kissed palm-lined white sand that runs south from Pottuvil Point. Yet despite its iconic status today, Arugam's rise to prominence has been anything but smooth.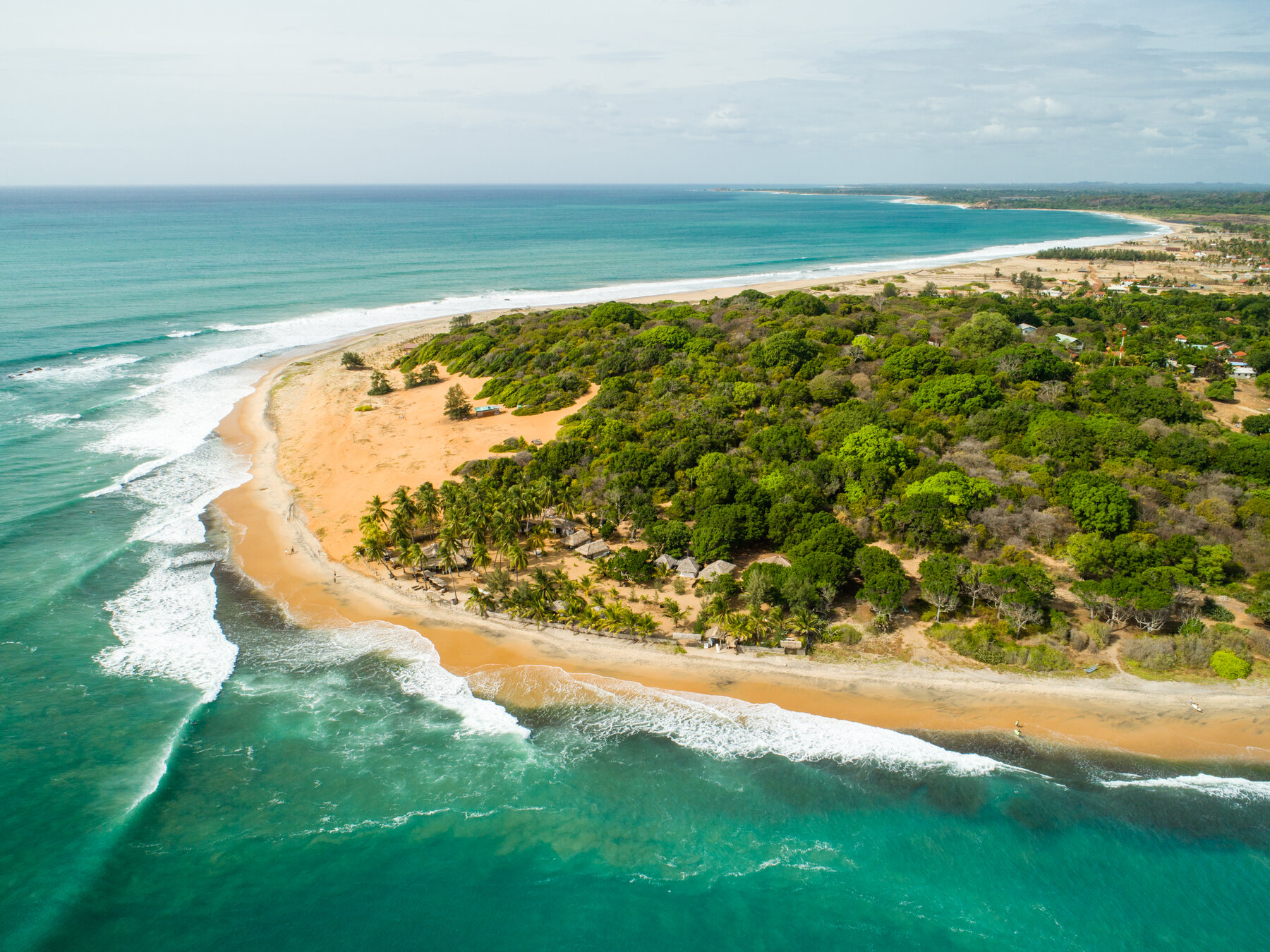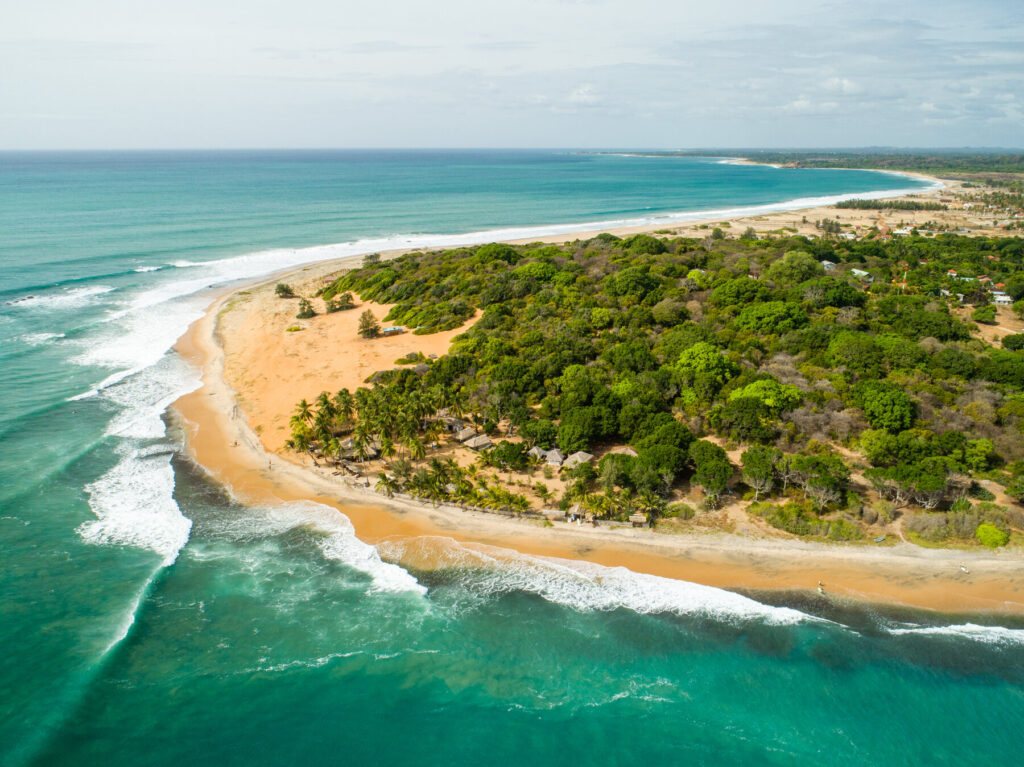 The bay first attracted the attention of travellers in the 1970s, and while some of these pioneering visitors would ride out lazily on tyre tubes, they didn't surf as such, but were attracted by the beach's solitude and undiscovered feel.
Kirinda
Known as Dovera in ancient times, the modest coastal village of Kirinda holds a special place in Sri Lankan legend as the place where Viharamahadevi, the daughter of King Kelani Tissa of Kelaniya, washed ashore after having been cast adrift in a golden boat to atone for a grievous sin committed by her father, whose kingdom stood close to present-day Colombo.
The castaway princess was taken as queen by King Kavan Tissa of Ruhuna, whose capital Mahagama (Tissamaharama) stood only 10km to the north, and became the mother of King Dutugamunu, who recaptured Anuradhapura in 161 BC, and his younger brother and successor Saddha Tissa. The attractive Kirinda Temple, its boulder-top dagoba stood next to a large, modern and unusually effeminate white Buddha statue and affording lovely views over the village and beach, reputedly dates back to Viharamahadevi's day, but has little to show for it.
---
More information
Want to visit Sri Lanka but unsure where to start? Check out Philip Briggs's guide: