A monumental granite prominence that rises in pyramidal isolation above the surrounding hills, Adam's Peak is quantitatively only the fifth-highest summit in Sri Lanka, but few would question its status as the country's most imposing natural feature. As suggested by its Sinhala name Sri Pada (Sacred Footprint), the 2,243m peak is also the island's holiest summit, attracting hundreds of thousands of Buddhist pilgrims between the Unduvap (December) and Vesak (May) poyas, supplemented throughout the year by a relative trickle of fit and energetic tourists.
Climbing Adam's Peak
In theory, four different trails lead to the summit, but only two are now in regular use: the popular modern Nallathanniya Trail and to a lesser extent the ancient and tougher Ratnapura Trail. Whichever route you use, and whatever time of year, a nocturnal ascent is recommended, with the aim of summiting shortly before sunrise. Walking shoes with a good tread, or better still hiking boots, are recommended, and older or less fit travellers might also find a walking stick useful.
The mountain's windswept upper slopes can be surprisingly chilly at night, so bring plenty of warm clothing. And bear in mind that traipsing up and down 5,000-plus steps will put some strain on the leg muscles and knees of all but the fittest walkers, so plan on a couple of days' rest after the climb.
Most popular today is the Nallathanniya Trail, which was pioneered in the 19th century following the creation of a road infrastructure around Hatton, and is now the choice of most local pilgrims and practically all tourists. Starting in Nallathanniya, this is the shortest route up Adam's Peak at 7km, and it starts at a higher altitude than any of the alternatives, meaning the total altitude gain is slightly under 1,000m.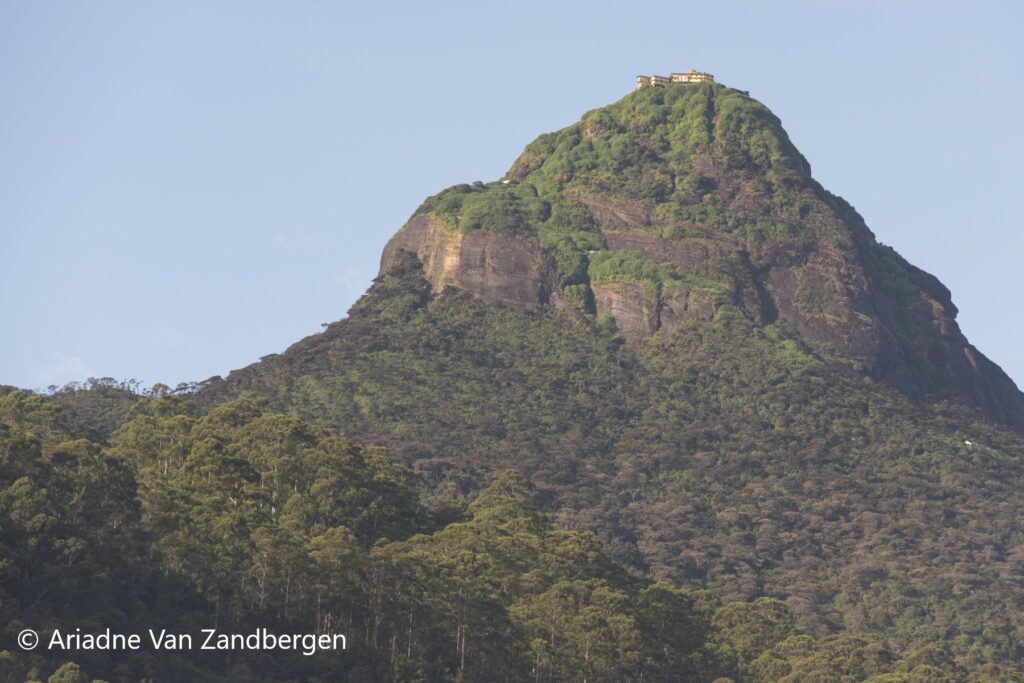 It is also the best-maintained route, paved almost in its entirety, and punctuated by police posts at 1.5–2km intervals, namely Gangulathanna, Rathu Ambalama and Idikatupana. The toughest part of the trail is the final 1km ascent from Idikatupana, which comprises an outrageously steep flight of rock steps, hemmed in by steel bars and known as the Mahagiri Damba (literally 'Great Rock Climb').
For those primarily interested in the cultural experience, the best time to climb Adam's Peak is during the five-month pilgrimage season, which runs from the December poya to the May poya. The path of uneven steps is illuminated at night throughout the season so there is no need for a guide, and there are plenty of small food stalls and tea shops to refresh hungry and thirsty travellers. The downside of climbing in season is that progress tends to be slowed by the sheer volume of pedestrian traffic, which can get a bit claustrophobic, and means you need to allow at least 4 hours for the nocturnal ascent, setting off from Nallathanniya by 01.30– 02.00.
Unless you've an insatiable appetite for crowds, try to avoid climbing on poya nights or over weekends in late December or March and April, when the procession frequently slows from a dawdle to a standstill. Things tend to be quieter and more manageable in January and February, especially on non-poya and weekday nights. During those times, finishing in 2½–3 hours is more feasible, and there is still plenty of cultural activity to observe throughout.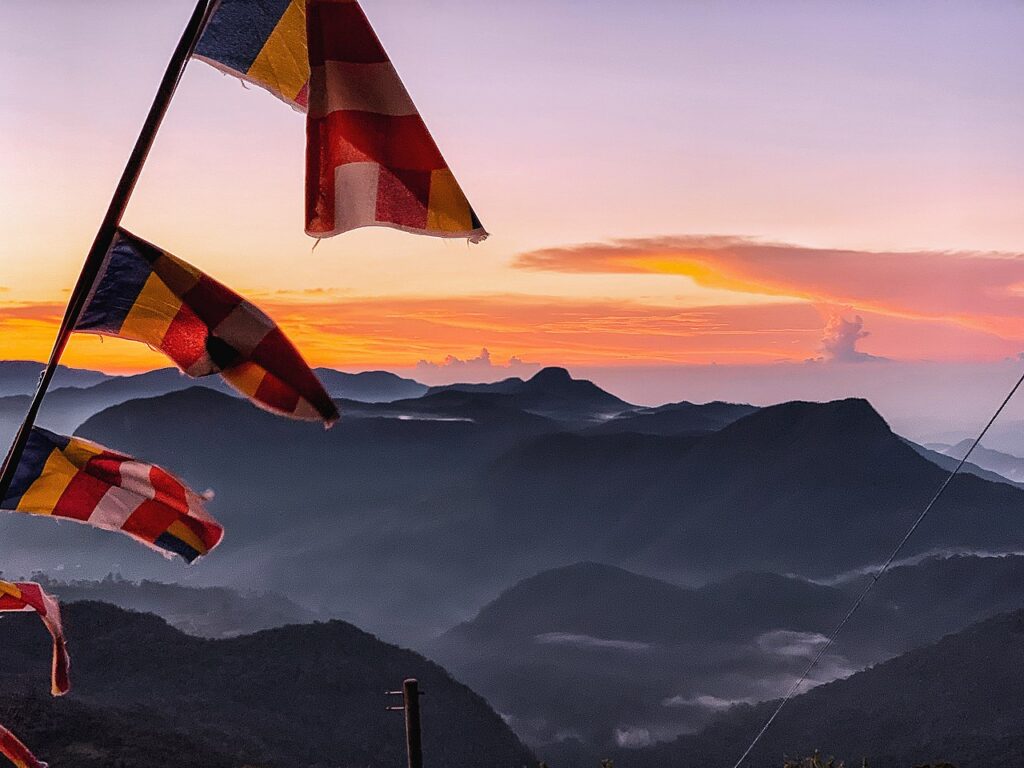 Prior to the 19th century, the main pilgrimage route up Adam's Peak, traversing sections of stone stairs set in place more than a thousand years ago, was the Ratnapura Trail, which actually starts 20km from Ratnapura at the village of Sri Pagama (altitude 250m). Some pilgrims still use this most ancient route today, believing that, as the toughest ascent, climbing around 2,000m over the course of 11km, it is also the most spiritually meritorious.
It is also open to foreign travellers who want to follow in the footsteps of Marco Polo, Ibn Battuta and dozens of ancient Sinhala kings, at least during the pilgrimage season, when regular buses run from Ratnapura to the trail head at Sri Pagama, and the whole route is lit up at night. Be warned, however, that this is a genuinely demanding ascent that takes at least 8 hours, and as such it can be recommended only to hardcore hikers.
Travel to Adam's Peak
By car
Coming directly from Colombo, the most direct route to Nallathanniya is the 140km/3-hour drive via Avissawella and Kitulgala, branching south from the main road to Nuwara Eliya just before Watawala. Slightly longer but in a better state of repair is the 155km route through Hatton and Dickoya. Nallathanniya lies about 100km/2 hours south of Kandy via Gampola and Hatton, or 130km/2½ hours from Ella via Nuwara Eliya (70km), and 235km from Galle (following the Southern Expressway almost as far as Colombo).
By bus
The only long-haul buses servicing Nallathanniya all year through are the twice-daily 5-hour service to/from Colombo (leaving at 04.30 and 07.30, also 03.30 in season) and the once-daily 10-hour service to Tissamaharama via Nuwara Eliya and Ella (leaving at 07.30). There may also be direct buses from Kandy and Nuwara Eliya in pilgrimage season. Failing that, first make your way to Hatton, which is served by plenty of buses in all directions, then bus or tuktuk the final 30km to Nallathanniya.
During the pilgrimage season, one or two direct buses depart each hour from Hatton railway station between 07.30 and 18.30 (and a few outside of those hours), or more frequent departures from the bus station to Maskeliya, 10km before Nallathanniya, where you will need to change vehicles. Outside the season, buses are slightly less regular, departing mainly from the bus station, and you'll almost certainly have to change at Maskeliya.
By rail
There's no railway station at Nallathanniya, but many travellers bound for Adam's Peak catch a train to Hatton, which lies on the scenic main line between Colombo and Badulla via Kandy, Nuwara Eliya and Ella, then continue by bus or tuktuk to Nallathanniya.