Sri Lanka's best and most popular safari destination, Yala National Park protects a vast tract of low-lying dry-zone wilderness which once formed part of the Ruhuna Kingdom, but was populated only by a thin spread of nomadic Vedda hunter-gatherers for centuries prior to being accorded official protection in 1900. Today, the park is renowned for its dense populations of elephant, leopard, water buffalo and to a lesser extent sloth bear, and it also hosts an exceptionally varied avifauna comprising more than 200 bird species.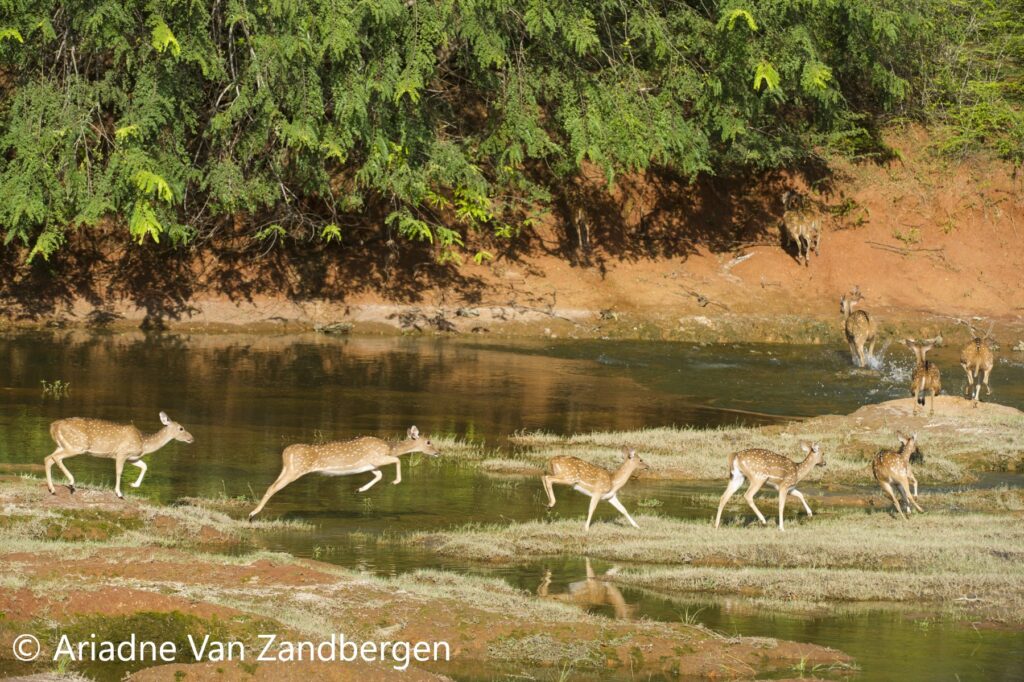 Divided into five blocks, the 978km² national park, though smaller than Wilpattu, forms the centrepiece of the island's largest conglomeration of protected areas, a 1,750km² tract of wilderness that also includes the contiguous Kumana National Park, the Yala Strict Nature Reserve (off limits to the public), Lunugamwehera National Park (gazetted in 1995 and essentially merged with Yala Block V) and three small buffer sanctuaries.
What to see and do in Yala National Park
Game drives
The main activity in and around Yala is game drives, which can be arranged through any hotel or lodge in the area, as well as through a plethora of safari operators and one-man-and-his-jeep operations in Tissamaharama. Morning drives tend to be most rewarding for birds but afternoon drives come with a better chance of spotting an elusive leopard or sloth bear. If your budget (and tolerance of the sticky climate) runs to it, best to opt for an all-day drive, taking a packed breakfast and lunch, since elephants are most often seen at watering holes in the heat of the day.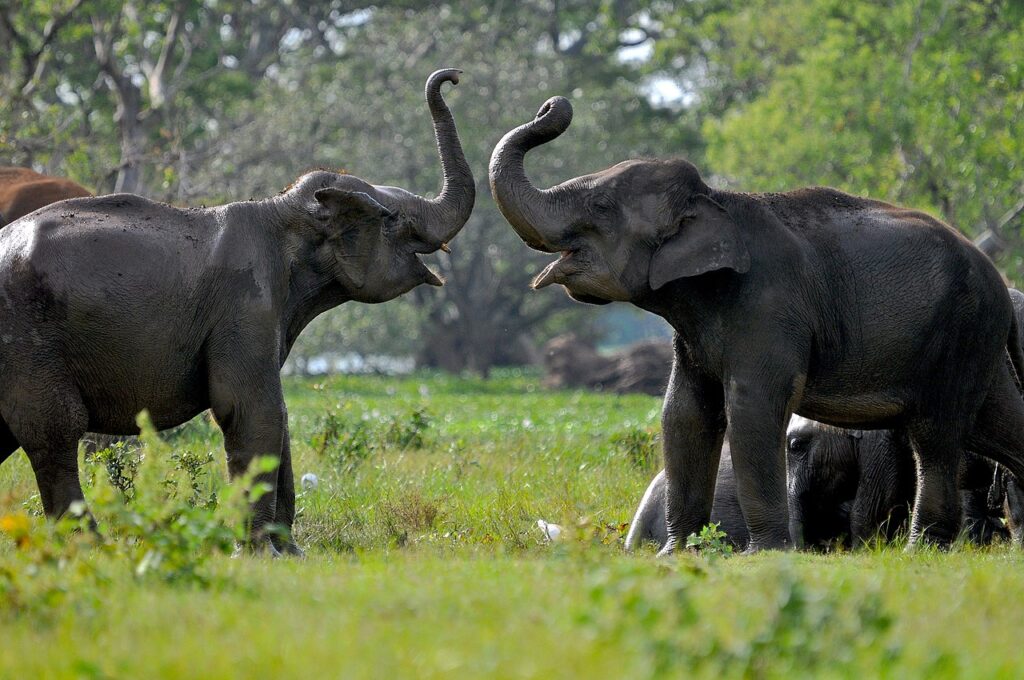 A full-day drive in Block I also gives you time to explore the relatively untrammelled area around the Menik River, and ensures you will be out and about when most safari-goers are lunching outside the park. Almost all safaris take place in Block I, which supports high densities of game and a generous scattering of natural waterholes and artificial reservoirs, some originally constructed by the ancient kings of Ruhuna.
For those seeking a more off-the-beaten track experience, Block V, though relatively small at 26km², is highly recommended for scenery, waterbirds and relatively regular leopard sightings. Block V is usually combined with the contiguous and even less-visited Lunugamwehera National Park, a 245km² tract of disturbed woodland centred on the eponymous reservoir and known for its seasonal concentrations of elephants and varied birdlife (185 species, with aquatic species particularly well represented).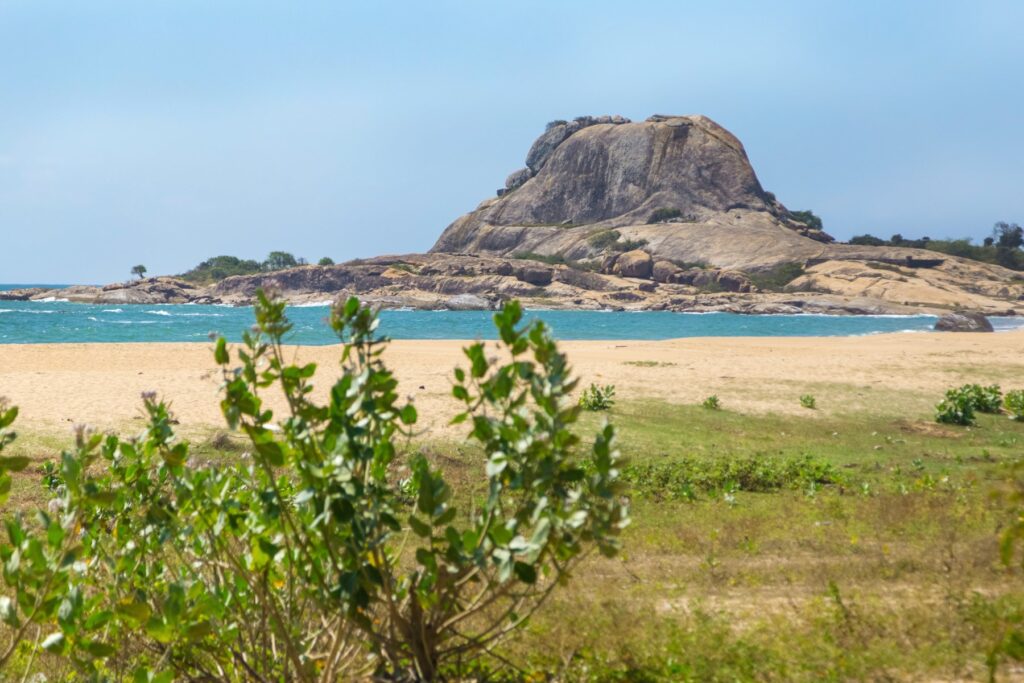 Blocks III and IV are also now open to the public but the dense vegetation may make for disappointing animal spotting (conversely, it is excellent for woodland and forest birds, and you'll most likely not see another jeep). Back with Block I, it is also possible to obtain advance permission to take the bridge across the Menik River into the little-visited Block II, whose 35km-long Indian Ocean shoreline is studded with streams, lagoons and restored Ruhuna-era reservoirs.
Sithulpawwa Monastery
Enclaved within the northwest of Block I, this ancient and extensive Buddhist monastery – goal of an annual pilgrimage of tens of thousands of worshippers on the Poson (June) Poya – consists of more than a hundred caves with drip ledges centred on a massive whaleback outcrop surrounded by jungle and topped by a modern dagoba. It was founded in the 2nd century BC by Kavan Tissa, and legend holds that it housed more than 10,000 Arahant monks in its heyday, when it was surrounded by a productive agricultural area irrigated by a system of reservoirs.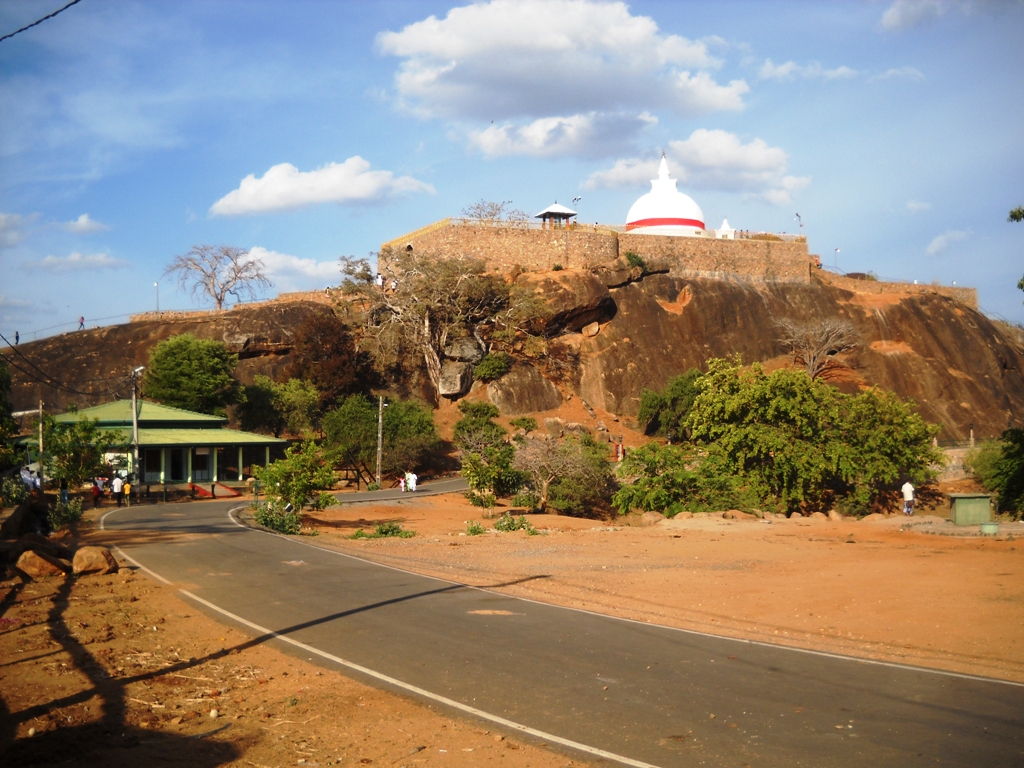 This system gradually deteriorated over the centuries and the monastery and surrounding land were abandoned around 700 years ago following a prolonged and devastating drought that caused many of the monks to starve to death. A few very faded Anuradhapura-era paintings are preserved in one of the caves, and the views from the hilltop to the ocean are spectacular. The monastery is about 5km and signposted from Katagamuwa Gate, and the ascent of the taller hill takes about 15 minutes on foot. Although it is surrounded by the national park, it stands outside and no entrance fee need be paid to visit.
Travel to Yala National Park
There are three ticket offices and four entrance gates. The busiest and most southerly gate is Palatupana, which stands on the southwest boundary of Block I, 20km from Tissamaharama via Kirinda. Less popular but also well established, Katagamuwa Gate stands 12km east of Kataragama at the northwest extreme of Block I. No public transport runs to either of these gates, which – unless you have private transport – means that game drives in Block I can only be arranged through your hotel or one of many operators based in Tissamaharama. Tickets can be purchased at both gates.
Opened in 2016, Galge ticket office is strategically located on the east side of the Buttala Road, on the boundary of Blocks III and IV, 18km north of Kataragama. It services two separate gates on opposite sides of the main road. The eastern gate offers direct access to Block III and Block IV. The western gate offers direct access to Block V, as well as indirect access via Block V to the more easterly Lunugamwehera National Park. Any bus running between Kataragama and Buttala can drop you at Galge ticket office, and it is usually possible to pick up a jeep on the spot, though you could as easily (and affordably) make arrangements in Kataragama.