Sri Lanka's top surfing destination and one of its most popular backpacker chill-out venues, the great curving coastline of Arugam Bay is fringed by a wide sweep of surf-kissed palm-lined white sand that runs south from Pottuvil Point. Yet despite its iconic status today, Arugam's rise to prominence has been anything but smooth. The bay first attracted the attention of travellers in the 1970s, and while some of these pioneering visitors would ride out lazily on tyre tubes, they didn't surf as such, but were attracted by the beach's solitude and undiscovered feel.
By the early 1980s, the near-perfect waves of A-Bay – as it's known to aficionados – were attracting more serious surfers, and the legend grew during the late 1980s and 1990s, when LTTE activity rendered the east coast unsafe for visitors. By the turn of the millennium, Arugam Bay had started to attract a steady trickle of adventurous surf enthusiasts, prompting a second wave of low-key tourist development, but this was curtailed by the tsunami, which flattened most of the beach resorts and claimed an untold number of lives.
Since then, tourist amenities have developed at quite an astonishing pace. Indeed, with its chilled atmosphere, tropical seaside setting, and plethora of backpacker-friendly mom-and-pop restaurants and lodges, A-Bay today feels like an embryonic Sri Lankan counterpart to Goa or Phuket.
What to see and do in Arugam Bay
Tourist activity in A-Bay is dominated by the beach, which stretches for 6km south from Pottuvil Point to Pasarichenai, interrupted only by the mouth of the Arugam Lagoon between the townships of Pottuvil and Ullae. Ironically, though, while this stretch of coast offers superb surfing, the water is generally too rough to be safe for swimming without a flotation device, the main exception being the sheltered shallow stretch of beach in front of Mambo's (at the south end of Ullae), where local holidaymakers frequently congregate to take a dip.
Further afield, there are plenty of opportunities for day excursions. For wildlife lovers and birders, highlights are a boat trip on the Pottuvil Lagoon or jeep safari into Kumana or Lahugala-Kitulana National Park, while archaeological sites of note include Muhudu Maha Temple, set right on the bay, and the more remote ruined monasteries of Kudumbigala and Magul Maha.
Surfing and beaches
The top surfing spot at Arugam Bay is the southern headland between Mambo's and the Upali Beach Resort. The best swell magnet of all the points in the region, this is where the long right-hand reef breaks to create waves in the 0.6–2m range, and – on a good day – a clean wall that barrels in the sections and gives the surfer a 400m ride right through to the inside. Close to this, between Mambo's and the tourist police station, Baby Point is ideal for beginners, also a right-hand break but with waves seldom reaching more than 1m high, is ideal for beginners.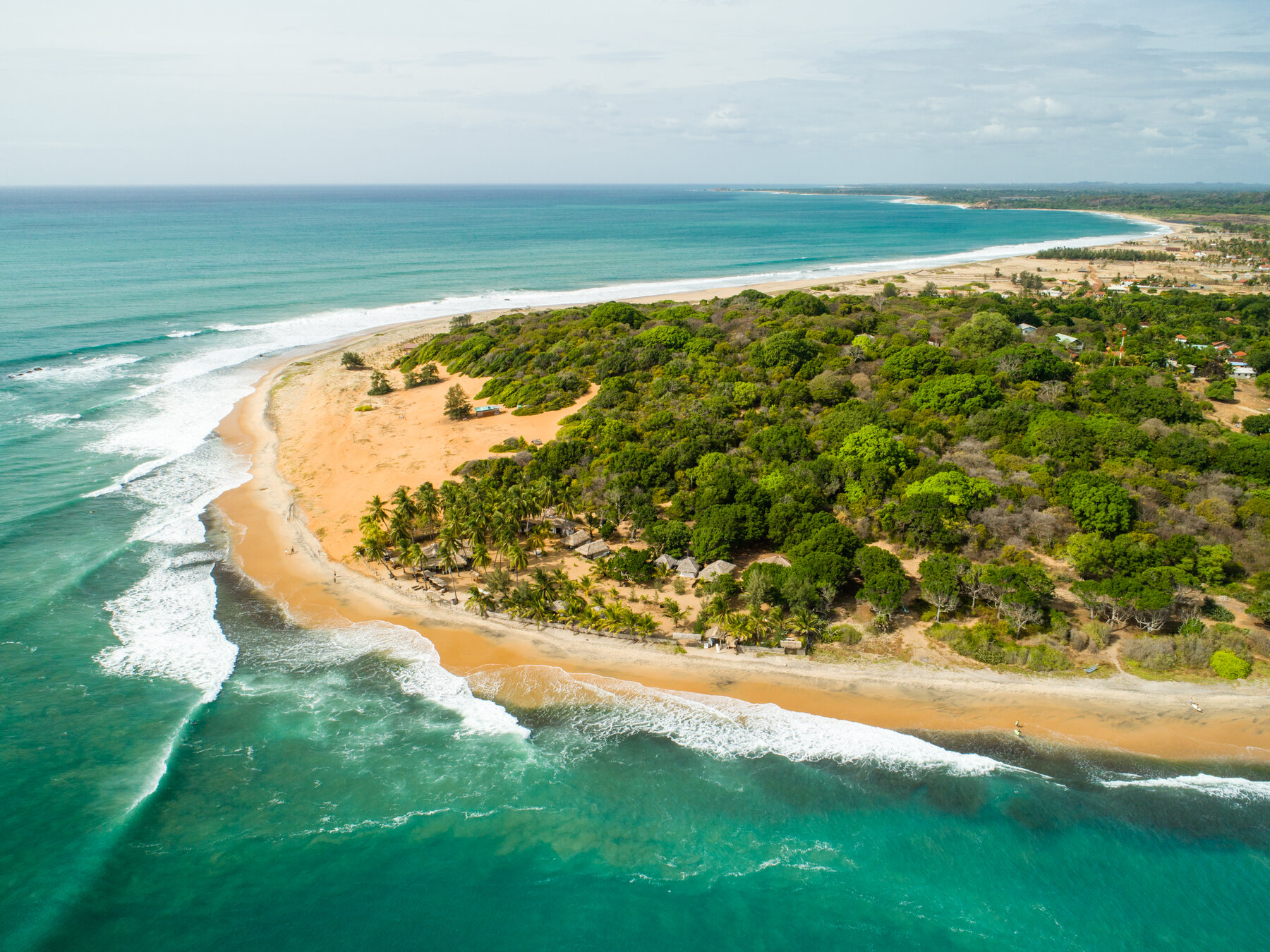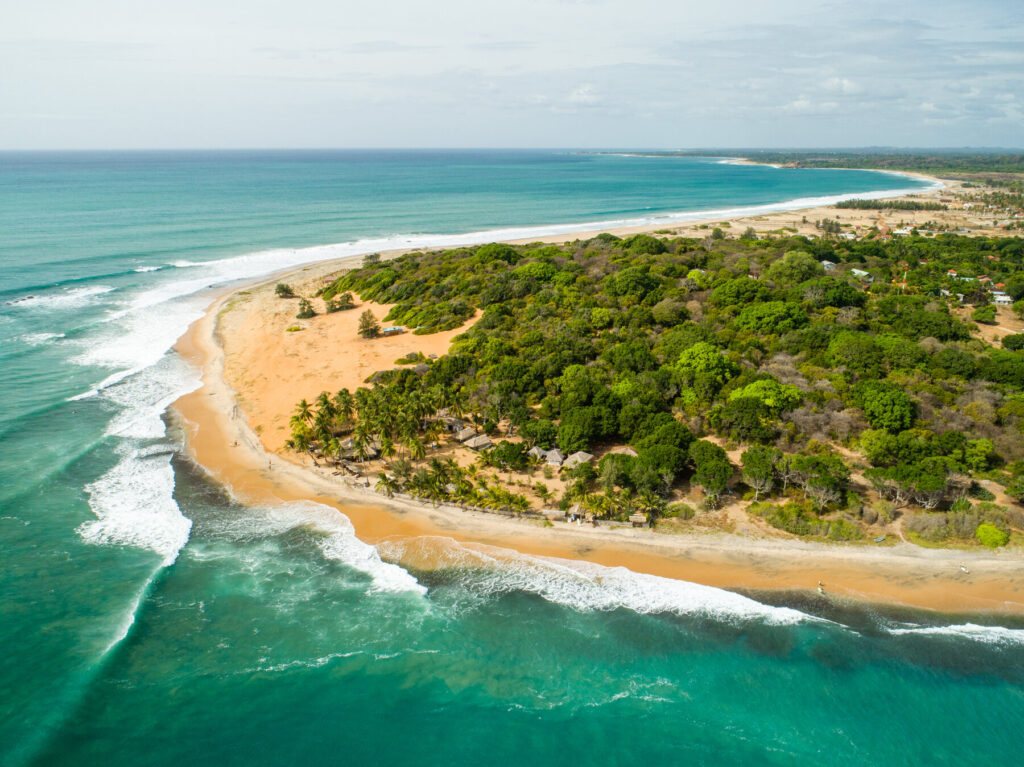 Other excellent surfing sites further afield include Pottuvil Point, whose right-hand break, best from August to November, is suited to more experienced surfers; and the more northerly Whiskey Point, which has good metre-high waves all year round. Several other good surfing spots line the coast south towards Kumana National Park. The scenic Elephant Rock beach 4km south of Ullae and Peanut Farm beach another 1.5km south of that are both good for beginner to intermediate surfers. Panama beach, close to the small town of the same name, typically has 1–1.5m-high waves suited to intermediate surfers, while Okanda beach, near the entrance to Kumana National Park, is a scenic and remote spot whose 2m waves should be attempted only by experienced surfers.
Muhudu Maha Temple
Predominantly Muslim since the early 17th century, Pottuvil is nevertheless the site of an active beachfront Buddhist temple founded by King Kavan Tissa in the 2nd century BC. Now greatly reduced in area, Muhudu Maha reputedly extended over more than 100ha in its ancient prime, and presumably many of the original buildings have been engulfed by the surrounding tall dunes. According to certain traditions, it was at Muhudu Maha rather than Kirinda that Princess Viharamahadevi came ashore and met her future husband Kavan Tissa.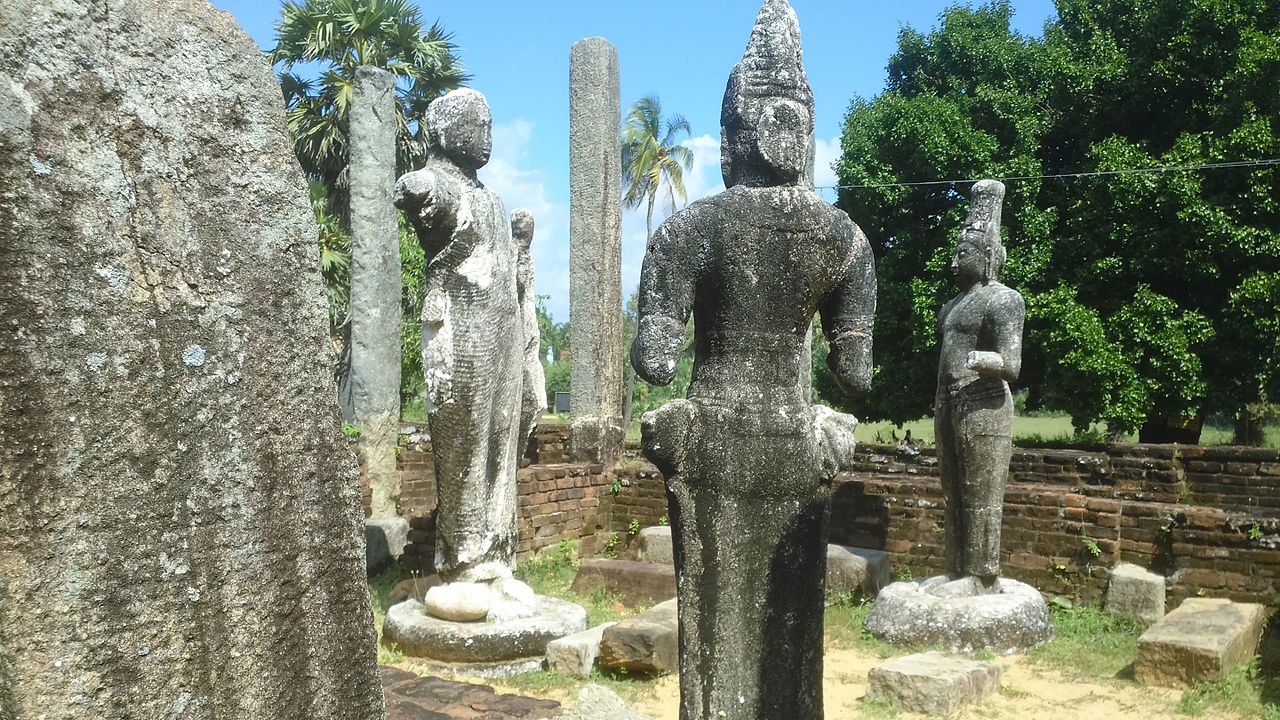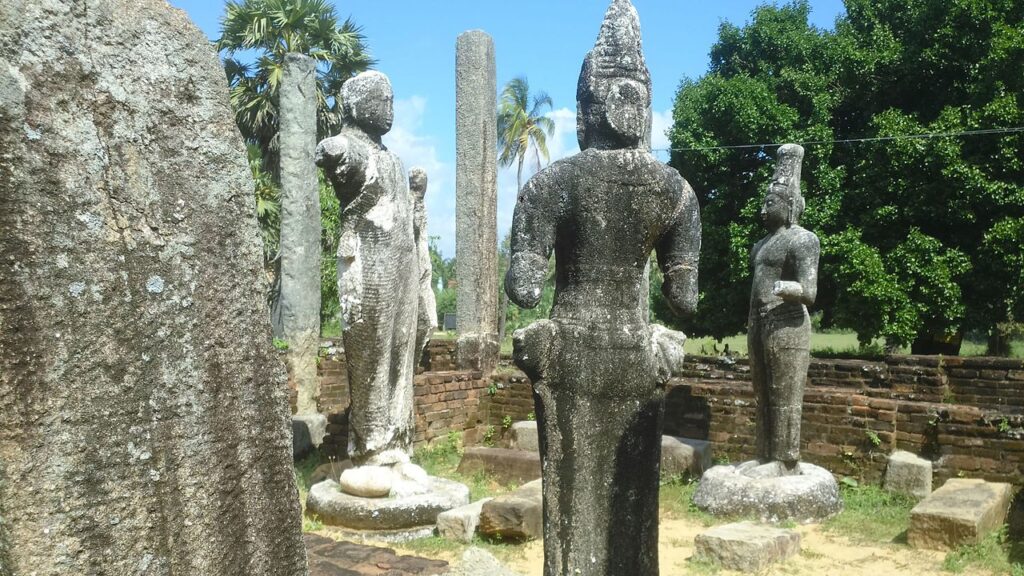 Today, the most obvious relict of the original monastery is an Anuradhapura-period image house complete with the original 3.5m-high rock-hewn pillars, and a badly damaged statue of the Buddha with two minutely hewn and well-preserved Bodhisattva figures looking back at it. The prominent white dome-top dagoba, by contrast, is a modern addition, unveiled by President Sirisena in 2015. The temple is 15 minutes' walk and signposted from just north of the bridge over Arugam Lagoon; a tuktuk from Ullae should cost around US$1–2.
Pottuvil Lagoon
This mangrove-lined estuarine lagoon supports a rich marine birdlife, and it is also a good place to see large crocodiles, water monitors and more occasionally elephants. Two-hour return boat trips to the lagoon mouth are run by the Kottukal Lagoon Ecotourism Centre from an office and jetty on the northern outskirts of Pottuvil. The excursion can be done first thing in the morning, when the birdlife is most conspicuous, or in the late afternoon, when the odds of coming across an elephant are highest.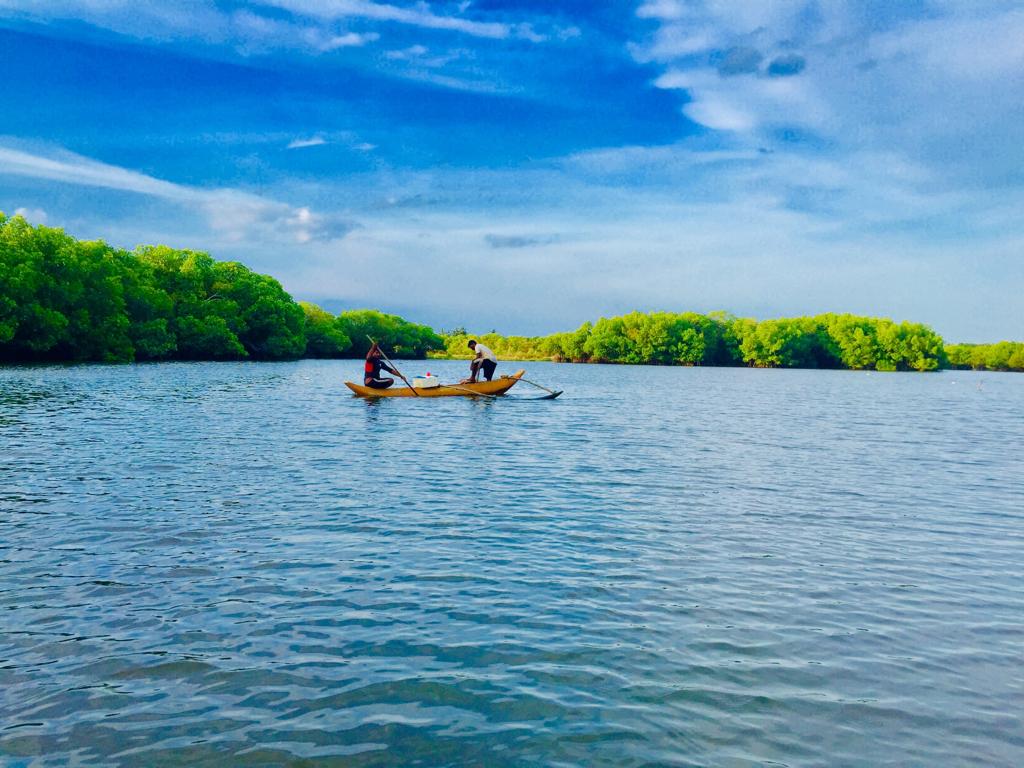 The boat trip costs US$13.50 per person, irrespective of group size, while a return tuktuk from Ullae should set you back around US$5–6. You might well get a better price by booking the whole excursion, inclusive of transport, though Ranga's Beach Hut or Ecowave in Ullae.
Travel to Arugam Bay
By car
Coming from elsewhere in Sri Lanka, Pottuvil is the only road funnel to Arugam Bay. It lies about 340km from Colombo via two practically equidistant road routes that converge at Monaragala 65km to the west. These are the northern route via Kandy (210km) and Mahiyanganaya (145km) and the southern route via Ratnapura (245km) and Wellawaya (105km).
By bus
Government buses between Colombo and Pottuvil depart from Pettah bus station every hour, but most make lots of stops en route, so you are best off using the quicker private bus that leaves Colombo from the Central Bus Stand (opposite Pettah) at 22.15 and from Pottuvil, in front of the Sampath Bank, at 19.45. There is also a pricier (US$10) luxury air-conditioned bus that leaves Colombo from the Zahira College car park (opposite Maradana railway station) at 20.00 and from Pottuvil at 21.00. In all cases, the trip takes 8–10 hours, so there's something to be said for using a train some of the way.
By rail
Although there are no train services to Arugam Bay, it lies only 110km south of the railhead at Batticaloa, and 135km from Ella railway station, so coming from most parts of Sri Lanka it is possible to catch a train to either of these towns and bus through from there.