Transylvania is an attractive destination for seekers of many types of activity holiday. The scenic mountain ranges are also prime spots for hiking, biking and rock climbing, whilst travellers seeking further adventure can find it by rafting along rivers or going underground in one of the region's caves. 
Hiking
The Carpathian and Apuseni mountains offer great hiking opportunities, with everything from climbing 2,500m peaks to more gentle walking across flower-filled lowland meadows. The most popular ranges for hiking include the Bucegi, Făgăraş, Retezat and Apuseni mountains, and the Piatra Craiului range, and feature well-marked hiking routes of different levels of difficulty and networks of cabană mountain huts to spend the night in.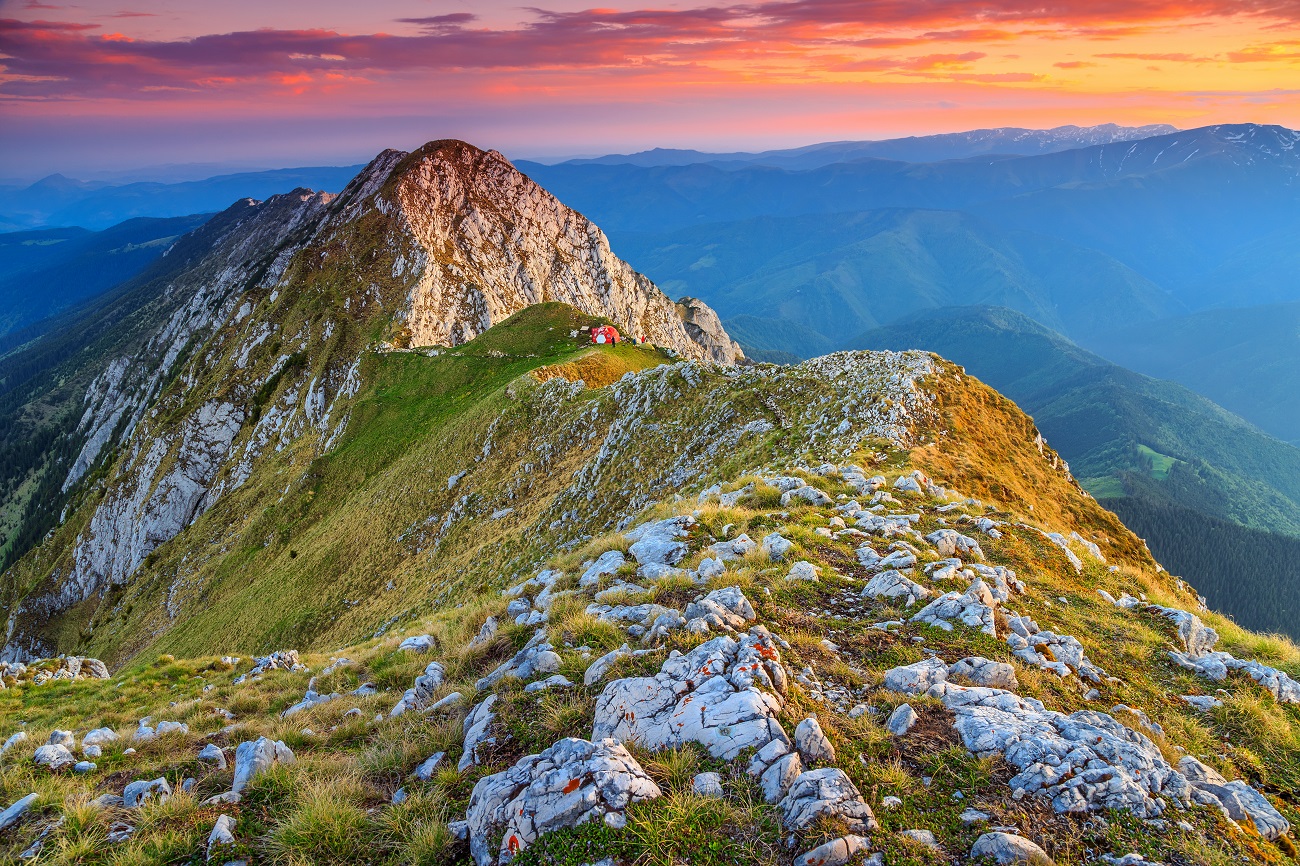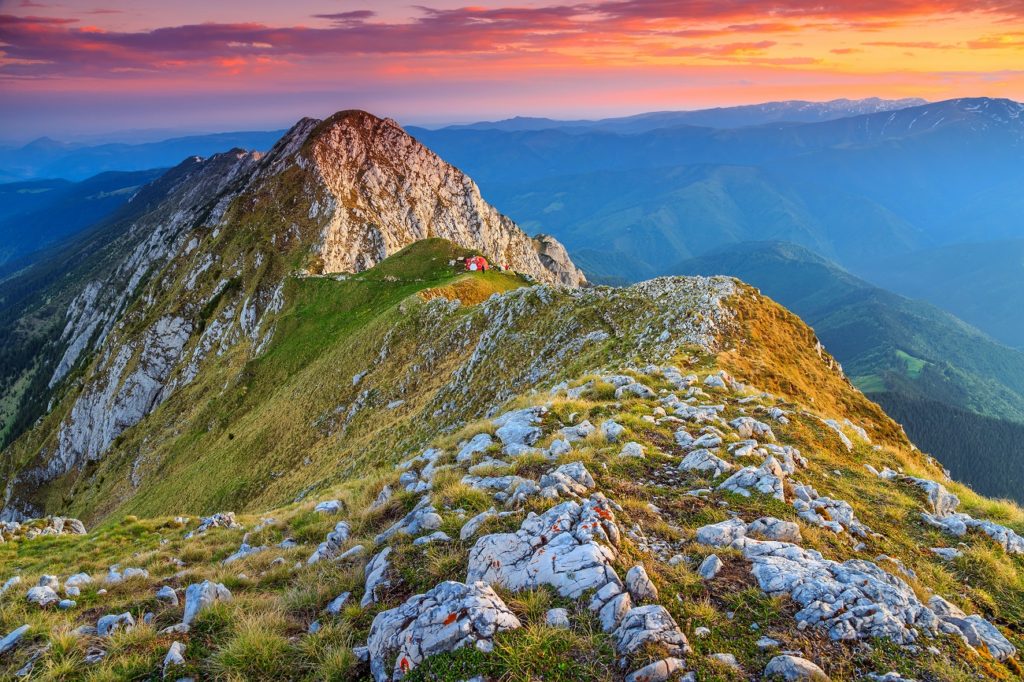 There is a full list of the cabană huts and mountain refuges in Romania on the Alpinet website. The hiking season begins in earnest in June, as before that unpredictable weather conditions make heading for the hills a risky business.
Caving
The karst landscapes found in several parts of the region, notably in the Apuseni Mountains, are associated with impressive networks of caves, and caving opportunities range from guided tourist visits to the Scărişoara Ice Cave to much more specialised and adventurous affairs.
Some of the local tour companies operating in the Apuseni region offer caving packages, notably Apuseni Experience and Johan's Green Mountain.
Cycling and mountain biking
Transylvania is developing as a destination for cycling and mountain-biking tours, and several of the local tour operators offer packages.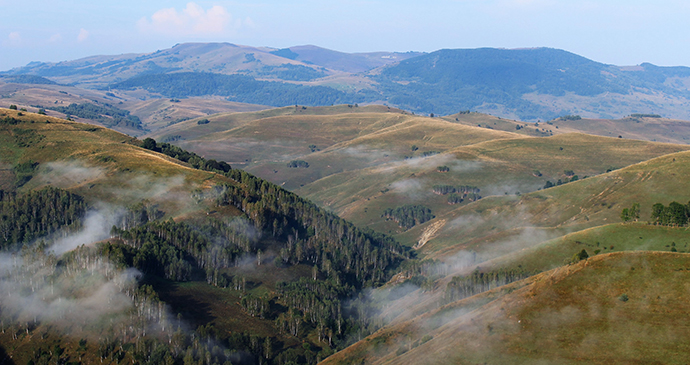 Cycling Romania and MTB Tours offer nothing other than cycling and mountain-biking tours, respectively. Bicycles and mountain bikes are available to rent from a small but growing number of hotels and other accommodation providers in the region.
Horseriding
Transylvania offers good opportunities for fine horseriding holidays amongst stunning countryside.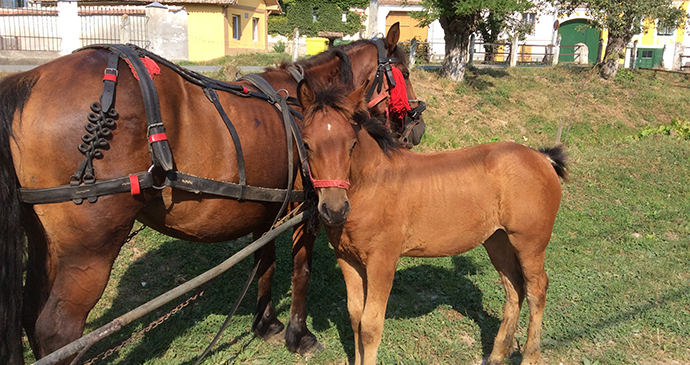 A good option is the Merlelor Stables, run by a Dutch couple, specialising in eight-day trail-riding tours, which are run between April and October, though with camping trails only from May to September. The stables are located in the village of Hălmeag, east of Făgăraş.
Paragliding
Paragliding has become quite a popular pursuit in Romania in recent years.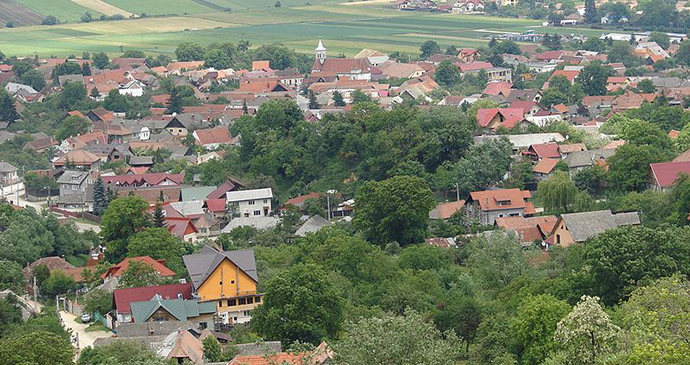 One of the major sites is in the hills around Săcele, southeast of Braşov, and this is the base of the Paramania Paragliding Centre, who offer paragliding training and tandem flights.
Rafting
Generalist local adventure holiday operators offering rafting packages include Caliman Club Holidays. Outdoor Experience are rafting specialists, and offer both tuition and trips.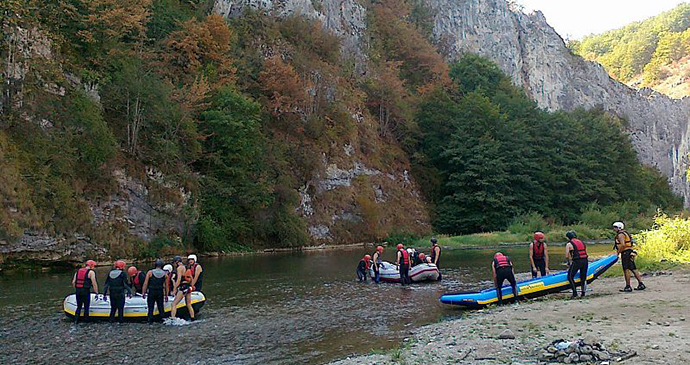 Among the rivers they favour is the Crişul Repede, which flows north from the Apuseni Mountains, through Huedin and Oradea, and into the Tisza River. The peak rafting season in Romania is between April and June, coinciding with the melting snows.
Rock climbing
The Bucegi Mountains, Piatra Craiului and Postăvaru Massifs offer a reasonably compact group of rock-climbing sites around the Braşov area.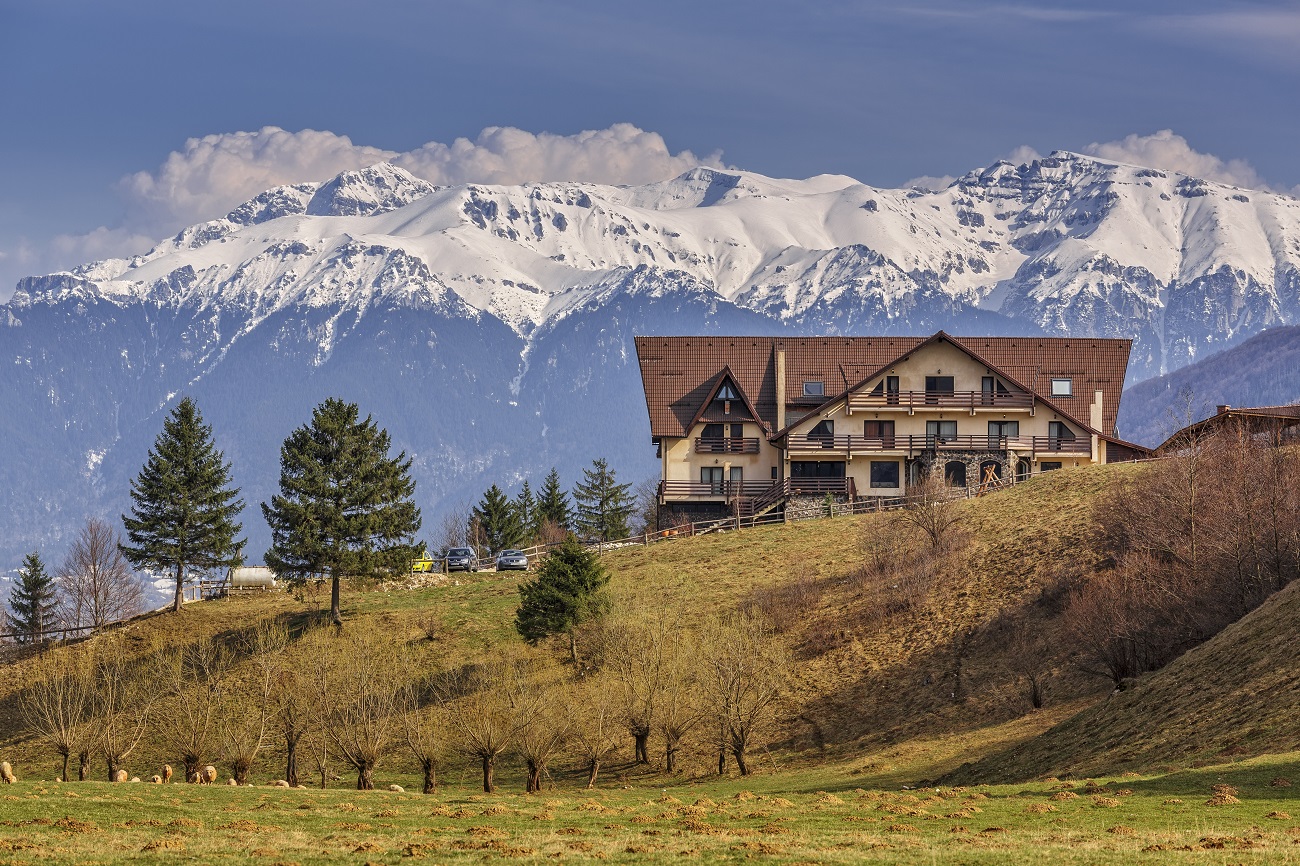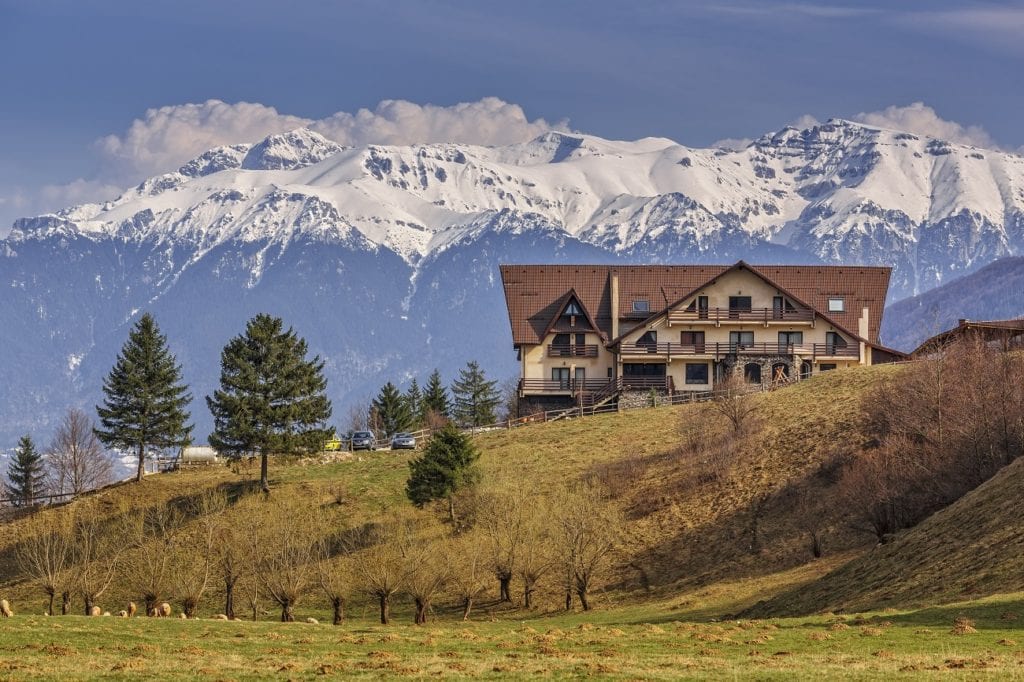 Other popular rock-climbing sites in Romania include the Turda Gorge and Bicaz Gorge.
Skiing and snowboarding
These are hugely and increasingly popular winter pursuits for many Romanians, and account for the long traffic jams on winter weekends on the E60 highway through the Prahova Valley.
There are many places across Transylvania with ski slopes, although most such ski resorts are very small. The largest resorts include Poiana Braşov, Predeal in Braşov County and Păltiniş in Sibiu County. Tuition and equipment hire are available. At those major resorts where snow cannons are in use, the season typically runs from December to April.
---
More information
Inspired to get outdoors in Transylvania? Don't forget to pack our guide: