Uganda, in an ecological nutshell, is where the eastern savannah meets the West African jungle – and it really does offer visitors the best of both these fantastic worlds. Few countries, even Uganda's most obvious peers, can match it for sheer variety. And better still, these exceptional landscapes have managed to retain a relatively untouched and untrammelled atmosphere.
So, to whet your appetite, we've selected some of Uganda's finest natural delights. We're sure they'll leave you eager to discover this unspoilt natural splendour for yourself.
For primate tracking
Bwindi Impenetrable National Park
Protecting a rugged landscape of steep hills and valleys, Bwindi Impenetrable National Park (BINP) is Uganda's single most important tourist hotspot. The tangled forested slopes provide shelter to one of Africa's most diverse mammalian faunas, including 45% of the global mountain gorilla population.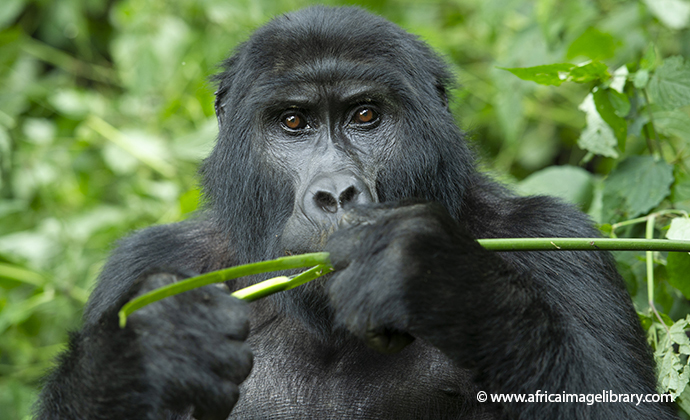 Unsurprisingly, the main tourist activity in BINP is gorilla tracking – a thrilling adventure regarded by most who have undertaken it to be a true once-in-a-lifetime experience. Operating out of four trailheads, a total of 18 habituated gorilla groups can be tracked here.
Mgahinga Gorilla National Park
Mgahinga Gorilla National Park's main attraction, as its name suggests, is tracking mountain gorillas, though it harbours only one habituated group as opposed to Bwindi's hefty tally of 18.
The next-best thing to seeing the mountain gorilla is the chance to track the golden monkey. Characterised by a bright orange-gold body, cheeks and tail that contrasts heavily with its black limbs, crown and tail end, this little-known bamboo-associated primate is listed as 'Endangered' by the International Union for Conservation of Nature (IUCN).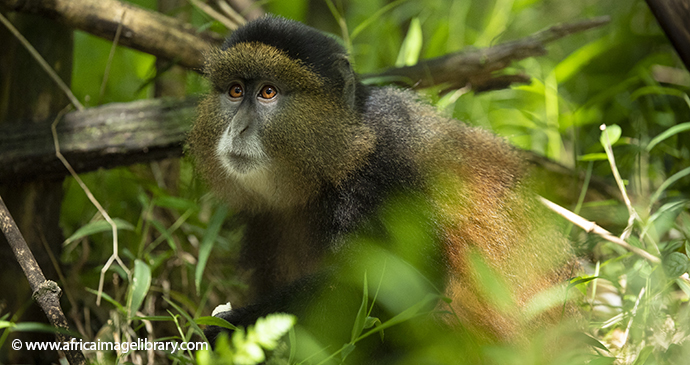 However, within Mgahinga it is the numerically dominant primate and visitors might luck a glimpse of this charismatic monkey on any hike that passes through the park's bamboo zone. But, to be sure of seeing them up close, it is best to do the tracking excursion that leaves from Ntebeko. This operates in much the same fashion as gorilla tracking.
Kibale National Park
Known as Uganda's premier chimpanzee-tracking destination, Kibale National Park was originally gazetted as a forest reserve in 1932. It wasn't until 1993 that Kibale was upgraded to national park status, and extended southward to form a contiguous block with Queen Elizabeth National Park.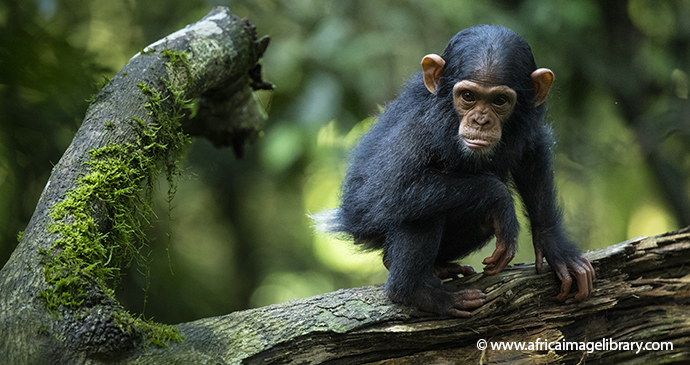 The park is home to a chimpanzee population of up to 1,500 individuals, divided into at least a dozen different communities, four of which are habituated to humans. The Kanyantale Community, which comprises around 90 indivdiuals, has been the subject of daily tourist tracking excursions since 1993.
For game-viewing
Queen Elizabeth National Park
Extending over 1,978km2, Queen Elizabeth National Park protects a fabulously diverse landscape of tropical habitats: rolling grassland, moist acacia woodland, tropical rainforest, sheer-sided volcanic calderas, and a variety of wetland habitats including the 40km-long Kazinga Channel, as well as several freshwater and saline crater lakes.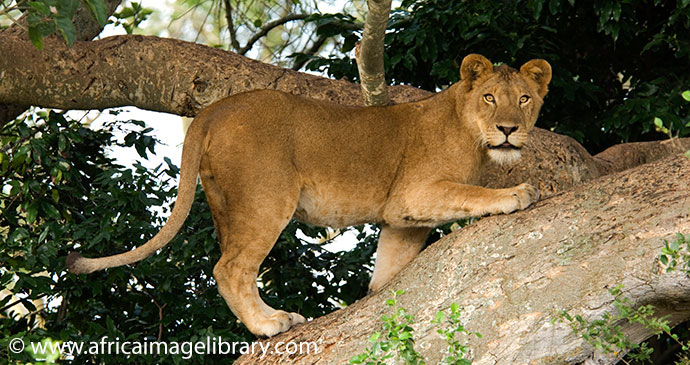 Without a doubt, this is Uganda's busiest safari destination and the park's most popular attraction is a scenic boat trip that runs along the Kazinga Channel past large herds of elephant, buffalo and hippo. But there are plenty of other highlights, including game drives on the Kasenyi Plains and searching for the legendary tree-climbing lions that inhabit the remote Ishasha Plains.
Kidepo Valley National Park
Lynchpin of the nascent northeastern safari circuit, Kidepo Valley National Park is notable for its rugged mountain scenery and compelling wilderness atmosphere. It also boasts some exceptionally good game viewing, particularly in the Narus Valley with its dense populations of lion, buffalo, elephant and many smaller ungulates.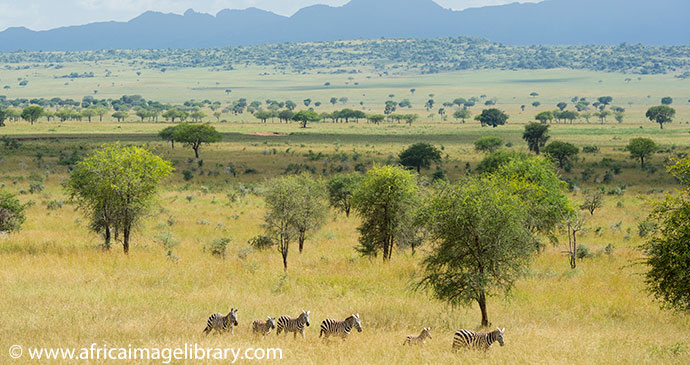 Prior to 2011, the expense and difficulty of reaching the park meant it attracted a low volume of tourists. This has changed in recent years as a result of increased stability in northern Uganda, greatly improved approach roads, and the opening of several lodges. Even so, Kidepo retains a genuinely off-the-beaten-track character by comparison with most other comparably wildlife-rich savannah reserves in East Africa.
For birdwatching
Semliki National Park
Gazetted in 1993, Semliki National Park – previously known as Bwamba Forest, a name that often crops up in old ornithological literature – protects a practically unspoilt 220km2 tract of rainforest.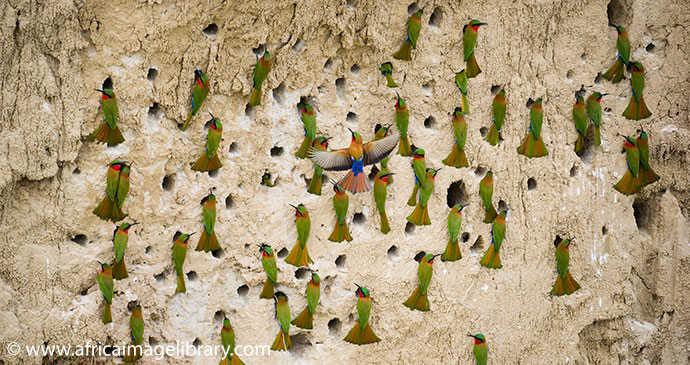 Over 435 bird species have been recorded, including more than 35 species unknown from elsewhere in East Africa. Despite this, the relative remoteness of the park means it is seldom visited, even by ornithological tours.
Budongo Forest Reserve
Extending over an area of 435km2, the Budongo Forest Reserve is one of Uganda's key ornithological destinations. Indeed, such is its avian wealth that the track nicknamed the 'Royal Mile', because it was once a favourite haunt of Omukama Kabalega, is widely regarded to be the country's single most rewarding birding spot.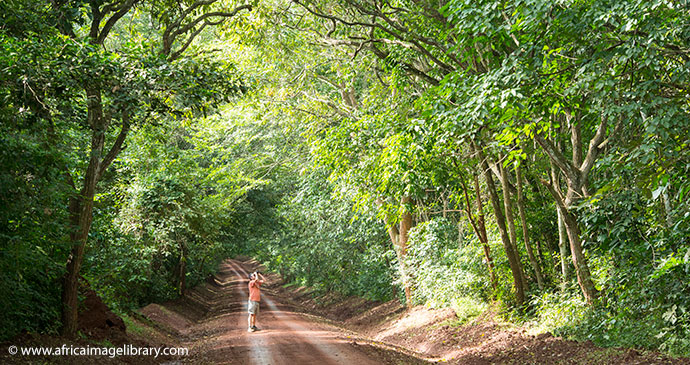 This particular trail supports a wide variety of localised species, with the sought-after African dwarf, blue-breasted and chocolate-backed kingfishers all very common.
For adventure
Rwenzori Mountains National Park
Gazetted in 1991, the Rwenzori Mountains National Park protects the upper slopes and glacial peaks of the immense 5,109m-high mountain range that runs along the Congolese border. For this reason, it is Uganda's most alluring hiking destination, with two popular six- to nine-day trail circuits. These trails pass through a fascinating succession of altitudinally defined vegetation zones, ranging from montane rainforest to Afro-alpine moorland, and the scenery can be breathtaking.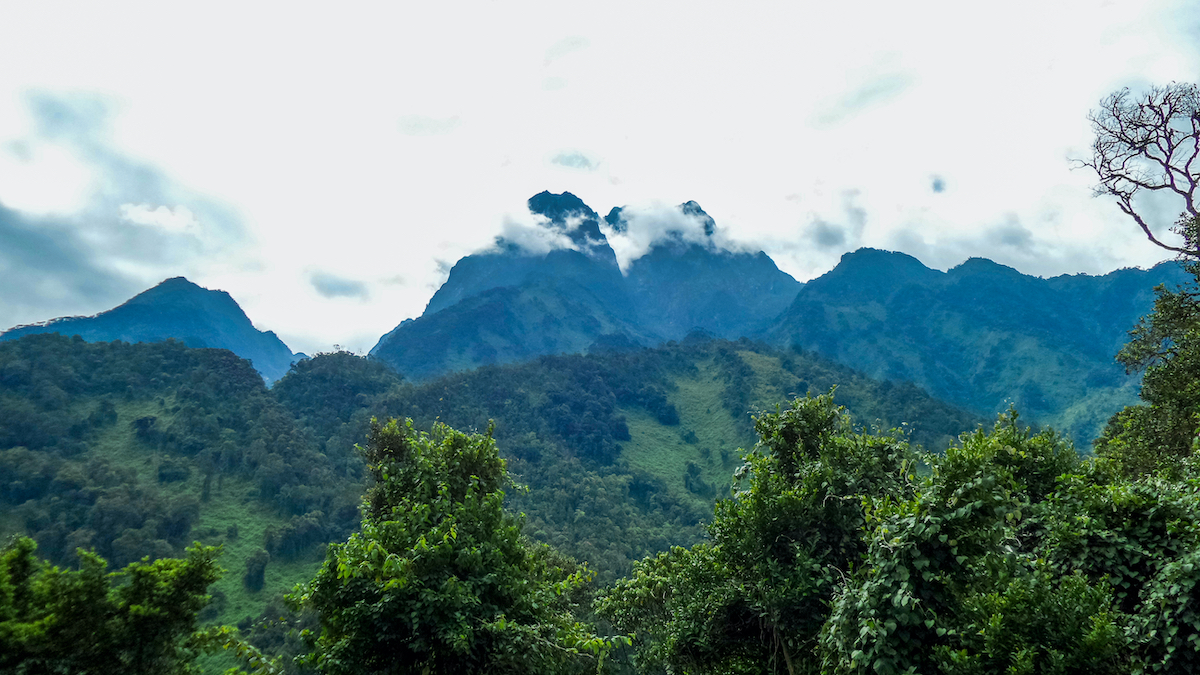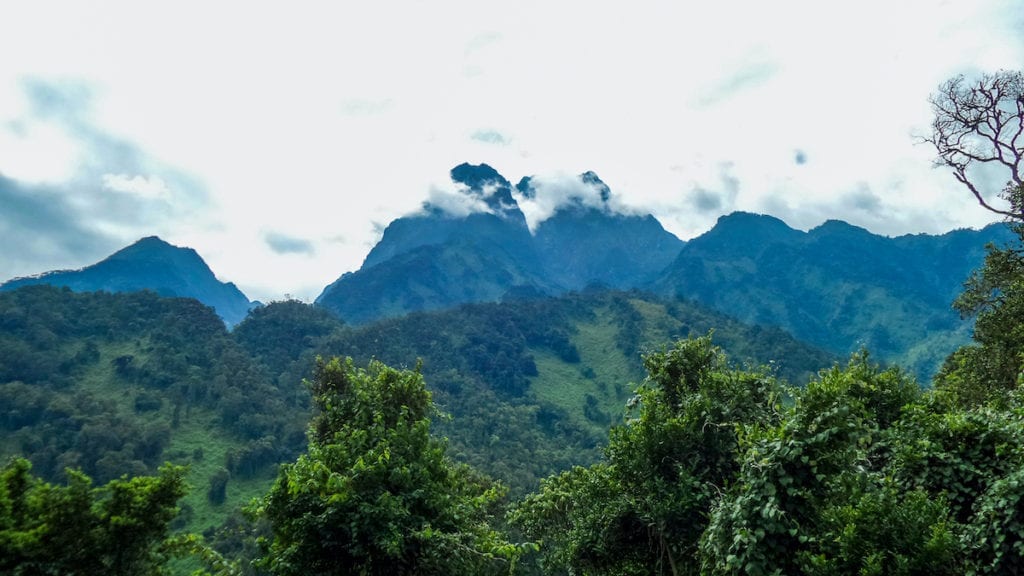 Be warned, however, that the upper Rwenzori is widely regarded to present tougher hiking conditions than the ascents of mounts Kilimanjaro or Kenya, largely due to the mud, which can be knee-deep in places after rain, and as such it requires above-average fitness and stamina.
Victoria Nile
The stretch of the Victoria Nile immediately downriver of its source at Jinja blossomed as one of the world's top white-water rafting venues in the late 1990s, and it has since been developed as the most important centre of adventure and adrenalin activities in East Africa.
Here, rafting companies offer similar full-day itineraries starting on the West Bank of the river above the rapid known as Jaws and finishing near Kalagala Falls. This is a new route that incorporates ten rapids, including the Grade V Overtime and Bad Place.
For relaxation
Lake Bunyonyi
Serpentine Lake Bunyonyi, as its shape suggests, comprises a flooded river valley that was formed about 8,000 years ago, when a lava flow blocked off the Ndego River at present-day Muko to create a natural dam. A popular venue for chilling out before or after gorilla tracking in Bwindi or Mgahinga, Bunyonyi is regarded to be safe for swimming due to the absence of hippos and crocodiles.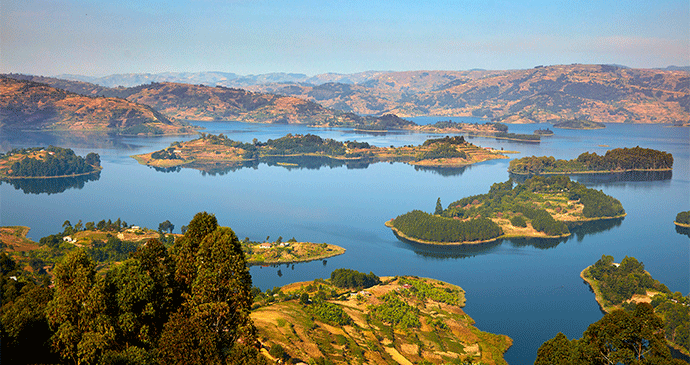 Tourist development is focused on Rutinda, a fishing village that stands on a pretty bay halfway along the eastern shore. Close to a dozen different resorts and hotels are clustered in and around Rutinda, whose jetty is also the best place to pick up a boat to the lake's 29 small islands, several of which also support rustic retreats.
Ssese Islands
For those seeking a more off-the-beaten-track and uncontrived alternative to Lake Bunyonyi, head to the Ssese Islands. Situated in the northwest of Lake Victoria, the Ssese Archipelago comprises 84 separate islands. It is possible to reach the largest island – Buggala – via a daily passenger ferry from Entebbe.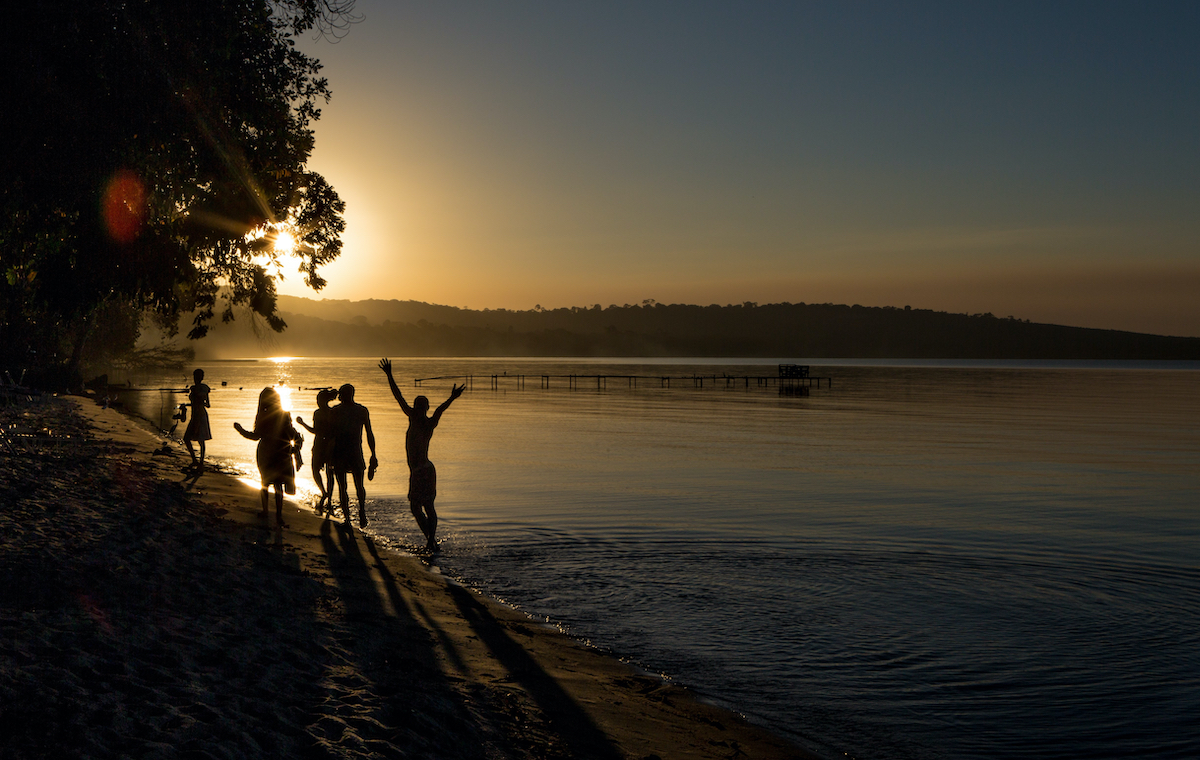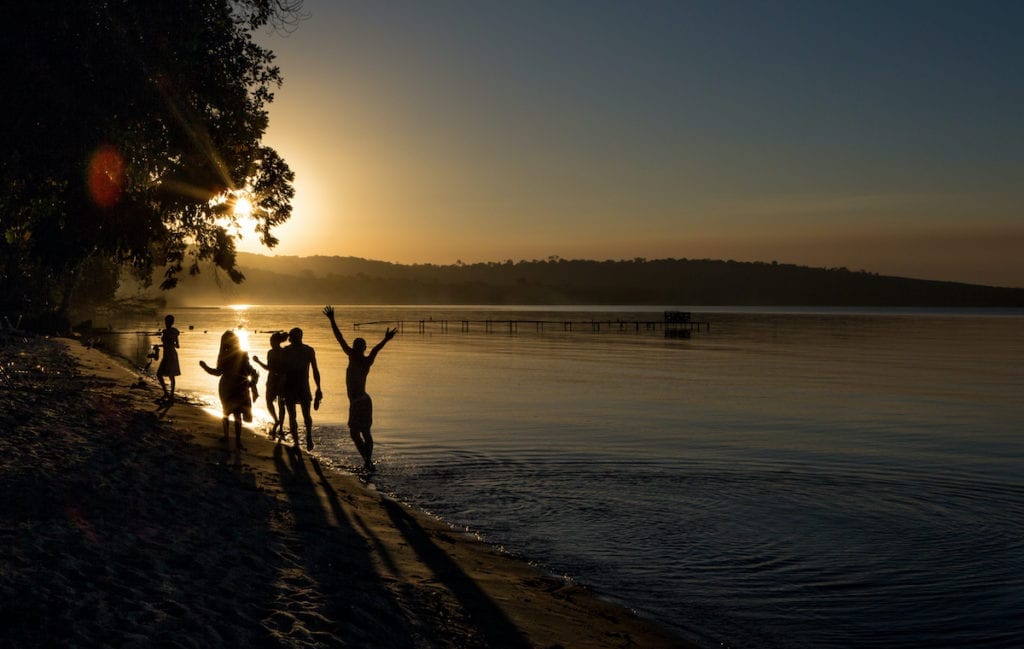 Buggala makes for an utterly beguiling retreat, with is scenic lake vistas and practically limitless opportunities for casual rambling along lush forest-fringed roads and footpaths.
More Information
Uganda is one of Africa's best spots for safaris – to the extent that it has claimed two spots on our Best of African Safaris list. If you want to see which Ugandan safaris we recommend, be sure to check out the full article.