Whether you want to spot a western lowland gorilla or track colourful mandrills, here's our pick of Gabon's wildlife highlights.
Western lowland gorilla
Gorillas have been identified as having mainstream appeal and gorilla trekking has therefore been the focus of the few tour operators and travel agencies who have shown any interest in the country. The most accessible of these opportunities can be found at Loango National Park where treks to visit a habituated group of western lowland gorilla are offered.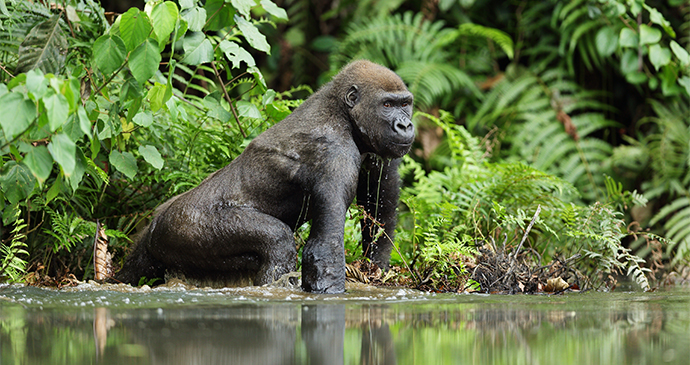 Once with the gorillas, visits last for an hour and are as enchanting as those on offer anywhere else in the world, but unlike almost anywhere else, here you're more than likely to have the place to yourself. Additionally, with an estimated population of almost 5,000 gorillas and chimpanzees, Moukalaba-Doudou National Park is quickly becoming the country's most promising gorilla-tourism site. The best time of the year to see primates is during the dry season, between June and September.
Mandrill
Though mandrills prefer forested areas, they are known to occasionally enter the savannah as well. In the dry season (July–October), mandrills congregate in impressive numbers with such 'super-groups' sometimes numbering hundreds of individuals.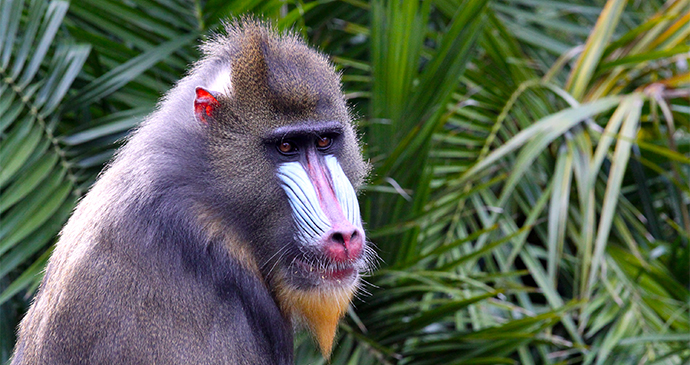 Lopé National Park is one of the only places in the world where mandrill tracking is possible. From May to December, visitors can join researchers based in Lopé village, who have tagged serveral members of a 1,000-strong troupe on a tracking mission. A similar excursion is also offered at Lékédi National Park, where it's quite spectacular to see the group of 120 semi-wild mandrills frolic in the forest.
Forest buffalo
The forest buffalo lives in lowland rainforest areas, where it tends to remain close to water and grassy glades so that it can graze. Walking and 4×4 safaris in Loango National Park along the coastal belt of grassy savannah provide visitors with a great chance of spotting the mammal.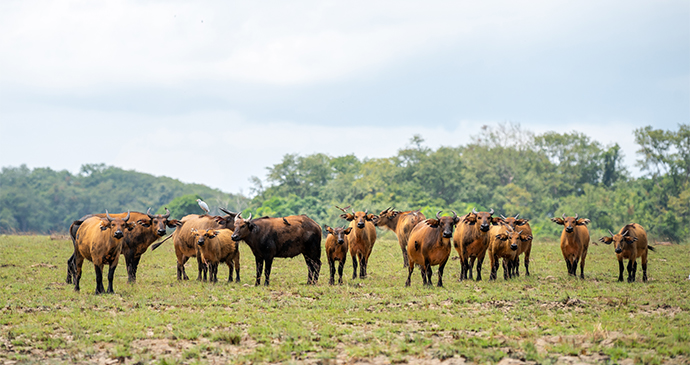 Forest buffalo are also most likely to be visible at Lopé National Park from August to September. Although the designated 4×4 safari route in this park largely sticks to the savannah, it occasionally diverts into patches of forest, where exploration on foot is possible. It is here that you may be able to catch a glimpse of the impressively sized forest buffalo.
African forest elephant
The Ogooué-Maritime province, home to Gabon's flagship Loango National Park, boasts one of the highest densities of elephant anywhere in central Africa. Indeed, with up to 50,000 individuals present, 60% of the remaining global forest elephant population is found in Gabon. For the best chance of seeing elephant wandering the white-sand beaches in Loango, visit during the rainy season from October to April.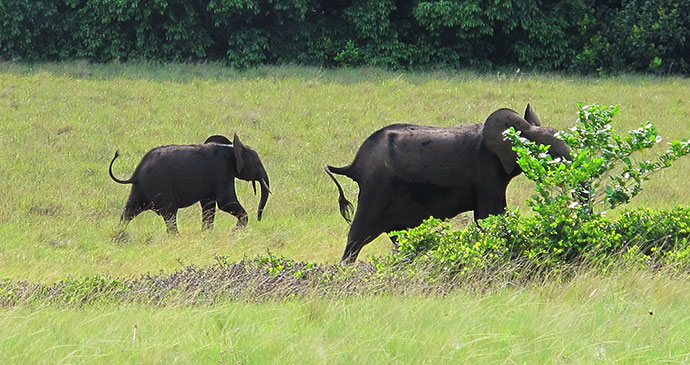 Moreover, Minkébé National Park, situated in the Woleu-Ntem region, is best known for its high – but acutely vulnerable – population of forest elepant. Perhaps more so than in any other park in Gabon, poaching and hunting are out of control here, and represent a grave threat to the park's future. Despite the fact that President Ali Bongo has adopted a 'zero tolerance policy' for wildlife crime and a rotating detachment of 120 soldiers is now semi-permanently based at Minkébé to protect the remaining elephants, studies carried out by WWF, WCS and ANPN show that nearly 80% of the park's elephants – a staggering 25,000 individuals – vanished between 2004 and 2014. ANPN estimated that at its peak, 50 to 100 elephants were being killed daily; today that number is closer to 12.
Damara tern
Considered to be vulnerable and relatively elusive elsewhere in Africa, the Damara tern can be found with ease in Akanda National Park between the months of November and April.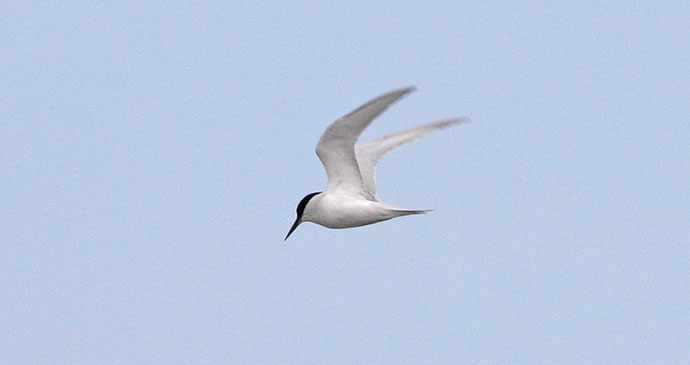 Situated just north of Libreville, the park was established by president Omar Bongo in 2002. The best access is via boat from Libreville, and it can be done as a day trip, travelling to the mouth of the Moka River.
African grey parrot
Large concentrations of African grey parrot can be found around the Ivindo Basin in Ivindo National Park. Home to more than 430 species of bird, this basin is widely considered to be one of the most rewarding bird-spotting regions in Africa.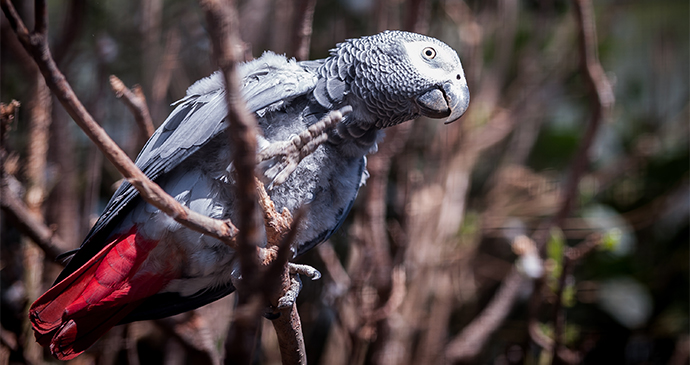 For an exhilarating introduction to this Gabonese wilderness and plenty of birdwatching opportunities, we recommend a pirogue trip through the forest to the Koungou Falls.
Lady Ross's turaco
Often heard before they are seen, Lady Ross's turaco is a common inhabitant of Lopé National Park. A relatively accessible site, the park is a phenomenal mosaic of savannah and rainforest.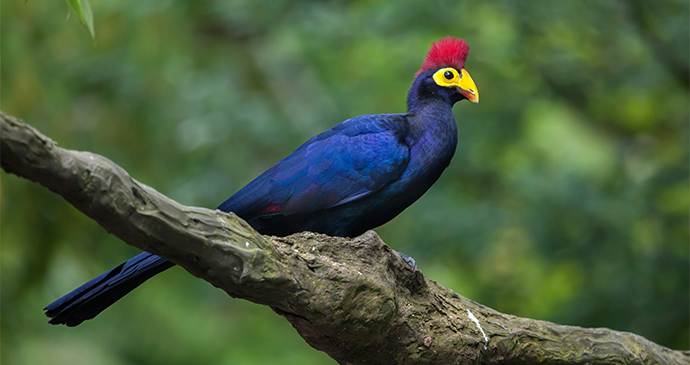 Typically found dwelling in the rainforest canopy, the strange great blue turacos betray their presence by their noisy mutterings.
Learn more about Gabon's exceptional wildlife with our comprehensive guide.