Below is our selection of the ten best birdwatching sites in the world so that you can enjoy the greatest birding experiences that the world has to offer.
Agamon Hula Valley Birdwatching Reserve, Israel
Sitting on the main migratory thoroughfare, Israel's skies and valleys seasonally fill with hundreds of species of birds who rest on their long journey south or north. The Hula Valley is the prime place to spot some of the 510 species recorded in the country, including cranes, honey buzzards and pelicans.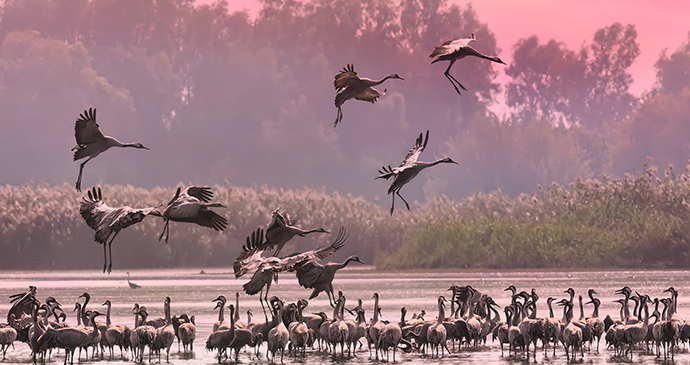 Between the months of October and March, an estimated 500 million birds jostle for space in the skies and waters of the Hula Valley, and today the area is undoubtedly the single most important wetland in the country for waterbirds and is graced with the presence of 20 globally threatened species, including the imperial eagle, spotted eagle and marbled duck.
The Amazon
One of the biggest mistakes you can make travelling to the Amazon is to forget your binoculars. If you do, you will miss much of the best wildlife of your trip and some of the best 'birding' in the world. In a day, just casually looking around, you might see 15 or 20 species of birds.
Over a week of birdwatching, it's not difficult to see 100 or more species. Stay long enough, and 500-plus species in one place is typical. That's as many as nest in all of Europe. Impressive as this is, though, it's still a fraction of what's there. In lowland Amazonia, there are nearly 2,000 types of birds, and Amazonia is home to at least a third of the world's bird species.
Like no other group, parrots illustrate how the extraordinary diversity of Amazon birds makes life difficult for the birder who wants to name them! There are several species of macaw, and there are dozens of smaller species of parrots. So you have to look carefully at a flock as it flies overhead, screeching raucously.
Toucans are also obvious as they fly over the river, but again there are several species. You might see a brilliantly coloured hummingbird, but without a bird book it can be difficult to identify the type. A few birds are easier to spot. Look for hawks, kingfishers, orioles, flycatchers and anis perching in the open, especially at watersides. Binoculars will help you enjoy the colourful plumage as well as nail the identification. That said, small birds can be hard to tell apart, even for experts.
The Azores
At one time given little attention as a birdwatching destination, the Azores are now seen as an excellent choice for the observation of avian species. For keen birdwatchers, the starting point in the archipelago are two of Europe's rarest birds, the Azorean bullfinch, endemic to a small area of São Miguel island, and the Monteiro's storm petrel, which breeds only on two tiny islets lying off the south of Graciosa.
May and the end of August/beginning of September are the best times to join a pelagic tour to search for this elusive storm petrel, with opportunities to bsight other seabirds like the Macaronesian shearwater, band-rumped storm petrel, Bulwer's petrel, Zino's petrel and Fea's petrel.
Batéké National Park, Gabon
Rainforest birding in Central Africa can be slow and frustrating. But for those who are patient, the rewards are endless, and when a rockfowl finally leaps into view, the frustration vanishes and it becomes plainly obvious why you do it – the rainforest offers the most exotic and sought-after species in Africa, from blue cuckooshrikes to ant-thrushes and alethes.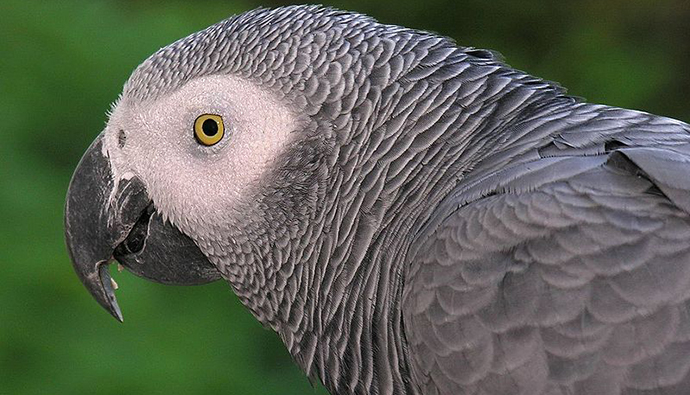 Tucked away in the far southwest corner of Gabon, the Batéké Plateau is nothing short of a birder's paradise. The southern uninhabited part of the plateau has been designated the Batéké National Park because of its beautiful rolling savannah landscape and its exceptional bird diversity.
Birders travel here to see open-country species including Stanley bustard, Congo moorchat, Angola batis, black-collared bulbul, black-chinned weaver, Finsch's francolin and 'téké cisticola' (the two last-named species found only here). Huge flocks of storks migrate through the area.
Georgetown Botanical Gardens, Guyana
Because other continental birding hotspots such as Peru, Ecuador and Venezuela were better known, Guyana used to be an overlooked birdwatching destination in South America, attracting only the most adventurous and hardy twitchers. However, for the last decade or more, the country has become a recognised and respected birdwatching destination in its own right.
Almost anywhere in Guyana is great for watching birds, but the Botanical Gardens in Georgetown are a great start to a birdwatching trip. The best time to go is at dawn or dusk, and in 2 or 3 hours you're likely to see roughly 50 of Georgetown's 200-plus species of birds, including the endemic blood-coloured woodpecker if you are lucky.
Kakum National Park, Ghana
Ghana isn't often the first place that springs to mind when it comes to wildlife, but the country has tremendous birding potential, with the cherry on the top being the fabulous Kakum canopy walkway.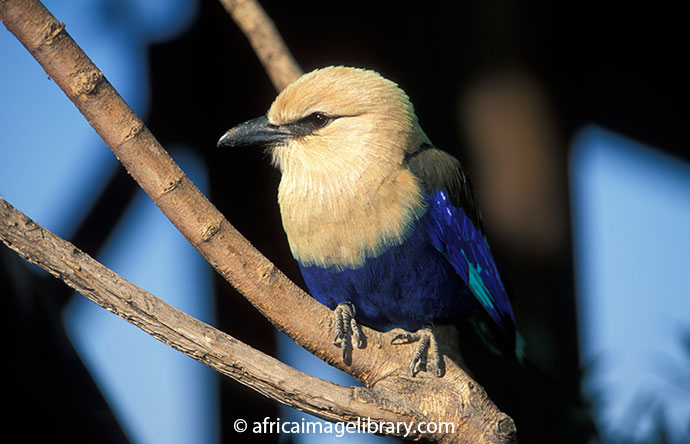 Though a little gimmicky, it is undoubtedly good fun, and offers a rare opportunity to actually look into the forest canopy, a breathtaking experience in itself, though emphatically not for those with a poor head for heights.
An extended session on the walkway offers the possibility of a plethora of canopy dwellers including crowned and Cassin's hawkeagles, the fabulous great blue, guinea and yellow-billed turaco, the giant blackcasqued and yellow-casqued wattled hornbills, and the diminutive dwarf hornbills, as well as various cuckoos, wood-hoopoes, barbets, honeyguides, bush-shrikes, and weavers.
Kasanka National Park, Zambia
With its range of verdant and natural habitats, Zambia is a superb birding destination, with 757 different species recorded by 2010. It's difficult to single out one park as the best birdwatching champion given that it is a seasonal activity, but Kasanka is certainly one of the best.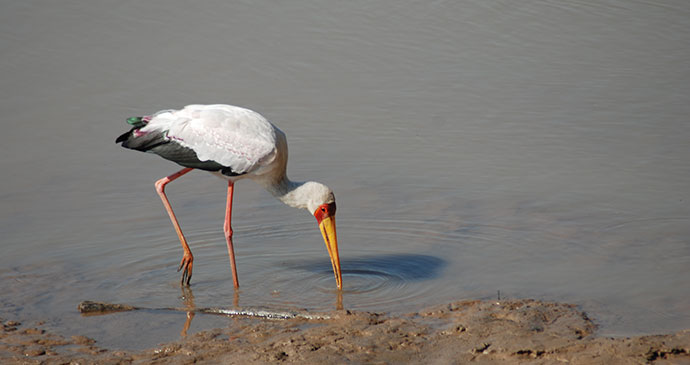 In this small area, some 477 bird species had been identified by mid 2015, including many 'specials', and the number continues to rise – so it's a very good place for quiet, undisturbed birdwatching. The rivers, lakes and wetland areas have excellent populations of ibis, storks, herons, kingfishers and bee-eaters as well as many waterfowl. Water rails, greater and lesser jacanas, white-backed ducks and pygmy geese are common.
Reed cormorants and African darters are easily spotted on the more open stretches of water, and larger birds include wattled cranes and saddle-billed storks. Around Lake Ndolwa and Wasa there have even been two sightings of the rare shoebill, which breeds in the Bangweulu Wetlands to the north, but this is exceptionally unusual.
Lake Manyara National Park, Tanzania
With a national checklist of over 1,100 species, Tanzania is one of the world's most bird-rich destinations – second only to the DRC in Africa alone. Casual visitors will be stunned at the abundance and visibility of birds in the national parks: brilliantly coloured lilac-breasted rollers and superb starlings, numerous birds of prey, the giant ostrich – the list goes on.
Dedicated birdwatchers will want to head straight to Lake Manyara National Park, a popular port of call on any northern Tanzanian safari. Despite its small size, it's a great birding reserve, with around 400 species recorded.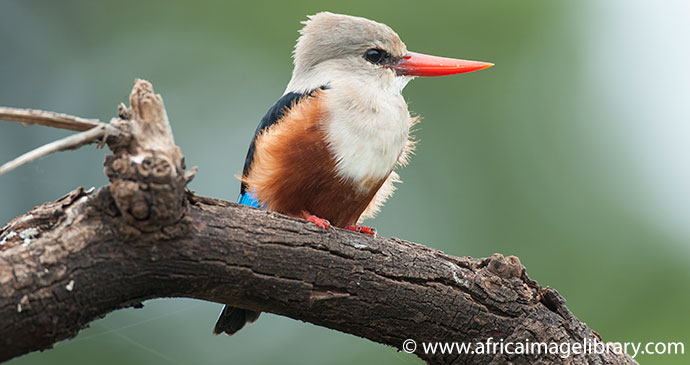 As Duncan Butchart, writing in the &Beyond Ecological Journal, has noted, 'If a first-time birdwatcher to Africa had the time to visit only a single reserve in Tanzania, then Manyara must surely be it.' It's perfectly feasible for a casual birder to see 100 species here in a day, ranging from a variety of colourful bee-eaters, barbets, kingfishers and rollers to the gigantic ground hornbill and white-backed pelican. Substantial flocks of flamingo are also present when the water level is suitable.
In rainy years, the trees around the entrance gate often support large and pungent breeding colonies of the handsome yellow-billed stork and pink-backed pelican between February and June.
Látrabjarg bird cliffs, Iceland
For birds, Iceland is home sweet home – the nostalgic birthplace for millions and millions of birds who live all over the world. Instinct brings them back year after year, often to their very childhood nest. The sub-Arctic island provides undisturbed summer breeding grounds and access to a good deal of food.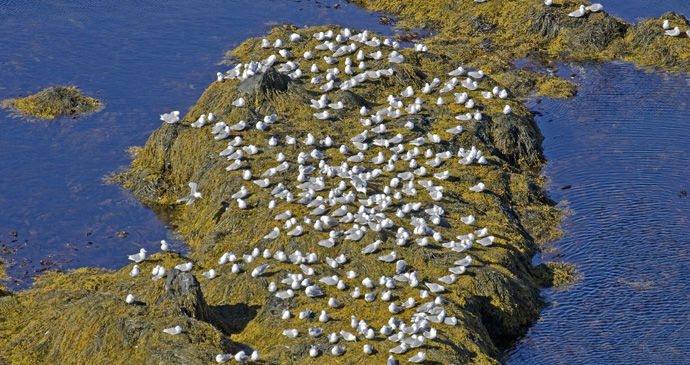 When the brunt of tourists arrive in summer, the whole country is a bustling nursery of baby birds and expectant mothers. The island is home to countless bird cliffs, but Látrabjarg, where more than one million birds cling to the sheer and vertical surface, is the premier birdwatching destination.
From May to August, expect puffi ns, guillemots, razorbills, and fulmar in overwhelming numbers. Nobody's had the patience to take an official count, but we know there are several million birds – enough to completely cover the cliff from one end to the other.
Manú Biosphere Reserve, Peru
It is said that Manú has the highest concentration of bird life on earth. Around 1,000 species have been recorded, some 10% of all the species of bird in the world. No other protected area contains as many birds and on a two-week trip to Manú you might expect to see up to 500 species, a staggering number.
Altitude within the park ranges from more than 4,000m above sea level to just 350m, meaning there's an enormous diversity of landscapes and habitats. Descending from the higher elevations, look out for tinamous and finches, tanagers, toucans and nightjars. In the humid subtropical forest you might see Andean cock-of-the-rock, quetzals, flycatchers and wrens.
The tropical forest at lower elevations hides skimmers, terns, lapwings, spoonbills, egrets and herons. Stake out a clay lick during the early morning and enjoy a multicoloured mêlée of macaws and parrots as they flock to the riverbank for their daily dose of mineral-rich soil; watching them wheeling over the clay licks is one of the great wildlife experiences of the world.
Murchison Falls National Park, Uganda
Few visitors to Uganda will depart totally unmoved by its avian wealth – it is an undeniably attractive destination for birders. The country has a remarkable avian diversity – 1,075 species recorded in an area similar to that of Great Britain – thanks to its location at a transitional point between the East African savannah, the West African rainforest and the semi-desert of the north.
Although there are dozens of fantastic forests, plains and botanic gardens in which to spot birds, Murchison Falls National Park comes top of the twitching pile thanks to its proliferation of shoebill. Perhaps the most eagerly sought of all African birds, it is also one of the few that is likely to make an impression on those travellers who regard pursuing rare birds to be about as diverting as hanging about in windswept railway stations scribbling down train numbers.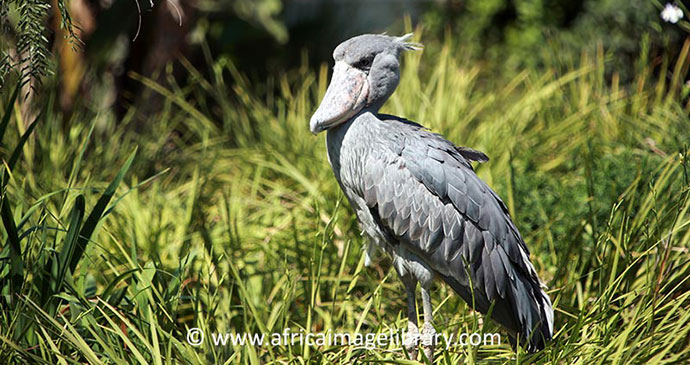 Many other water-associated birds are prolific along the river, while raptors make a strong showing on the checklist with 53 species recorded. MFNP is perhaps the best place in East Africa for sightings of the localised white-crested turaco, red-headed lovebird and red-winged grey warbler.
The Pantanal, Brazil
Even if birds have not previously been your thing, they certainly will be after a trip to the Pantanal. The place is heaving with them – and many are large, colourful, entertaining and confiding. Each habitat holds a different bird community, so you should keep an eye out and an ear open wherever you are.
At least 470 species have been recorded (an oft-cited figure of 650 refers to a wider area), and birders easily rack up 130 in a day. The experts' 24-hour record is 196, but this is roughly the total that mere mortals might see in a typical four-night stay.
Parc National des Oiseaux du Djioudj, Senegal
Listed as a Ramsar Wetland of International Importance and a UNESCO World Heritage Site, this Senegalese national park is of massive importance to African and European birdlife, particularly Palearctic migrants.
The first permanent water source south of the Sahara, Djoudj is the destination for hundreds of thousands of birds as they depart Europe and cross the wastes of the Sahara in search of more amenable climes both here and further south.
Seasonally inundated, the park is crisscrossed by a lush, labyrinthine network of brackish marshes, lakes and tidal streams that are visited by 3,000,000 birds annually, with no less than 350 different species represented among them. A few of the species that can be reliably found wintering here in their thousands include great white pelican, black-crowned night-heron, Eurasian spoonbill and greater flamingo.
Vestmanna bird cliffs, Faroe Islands
The Faroe Islands are renowned for their vast population of seabirds, and there is no better place on the archipelago to witness them in all their glory than the spectacular Vestmanna bird cliffs. Located on the northwest coast of Streymoy island, these soaring cliffs provide a haven for thousands upon thousands of nesting seabirds in the summer months (May to late August), attracted by the numerous shoals of fish that gather in the plankton-rich waters below.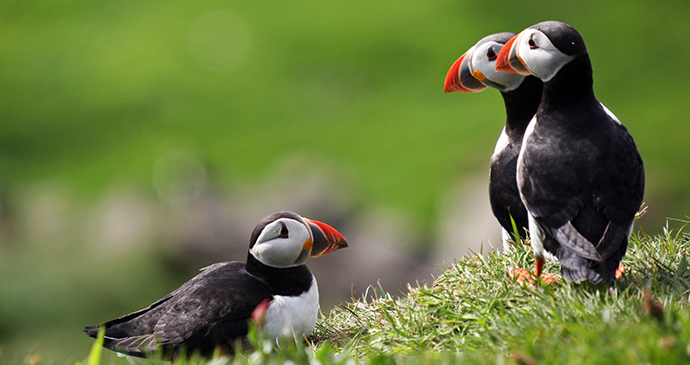 Rising up to 600m, the cliffs are characterised by their numerous clefts and green blankets of luxuriant grass and mosses. Hop on one of the boats that sail out here and enjoy an unparalleled view of the cliffs and the birds – notably puffins, razorbills and guillemots – as they weave in between the numerous sea stacks and in and out of narrow straits bound by sheer rock walls (look up and you may well see sheep grazing quite undisturbed on the clifftops) and dark echoing grottoes where the sound of the squawking birds and dripping water is amplified to unnerving proportions.
More information about the world's best birdwatching sites
Read more about the best birdwatching sites in the world in our guidebooks from around the world: